Improve the Learning Process for Others
Earning your graduate certificate in instructional design from A&M-Commerce will help you prepare to develop engaging learning experiences through various learning modalities.
A well-developed learning experience makes all the difference. You can play a crucial role in this process by earning your graduate certificate in instructional design. Offered fully online, our 12-hour certificate program teaches you to analyze, design, develop, implement and evaluate a variety of learning modalities. As an instructional designer, your job may include consulting with faculty as they develop classes and course readings. Assisting with lab materials, suggesting learner-friendly language or developing study guides are just a few other ways you can help. Other industries benefit from instructional designers, too. Our program prepares you for careers in private and non-profit organizations, government agencies, educational institutions and more. Enroll today to take the next step toward becoming an instructional designer!
Where It Is Offered
Online
Duration
6 months to 1 year
Foreign Language
No foreign language credits required
Delivery
Face-To-Face, Fully Online
Total Credit Hours
12 hours
Thesis Requirements
No thesis required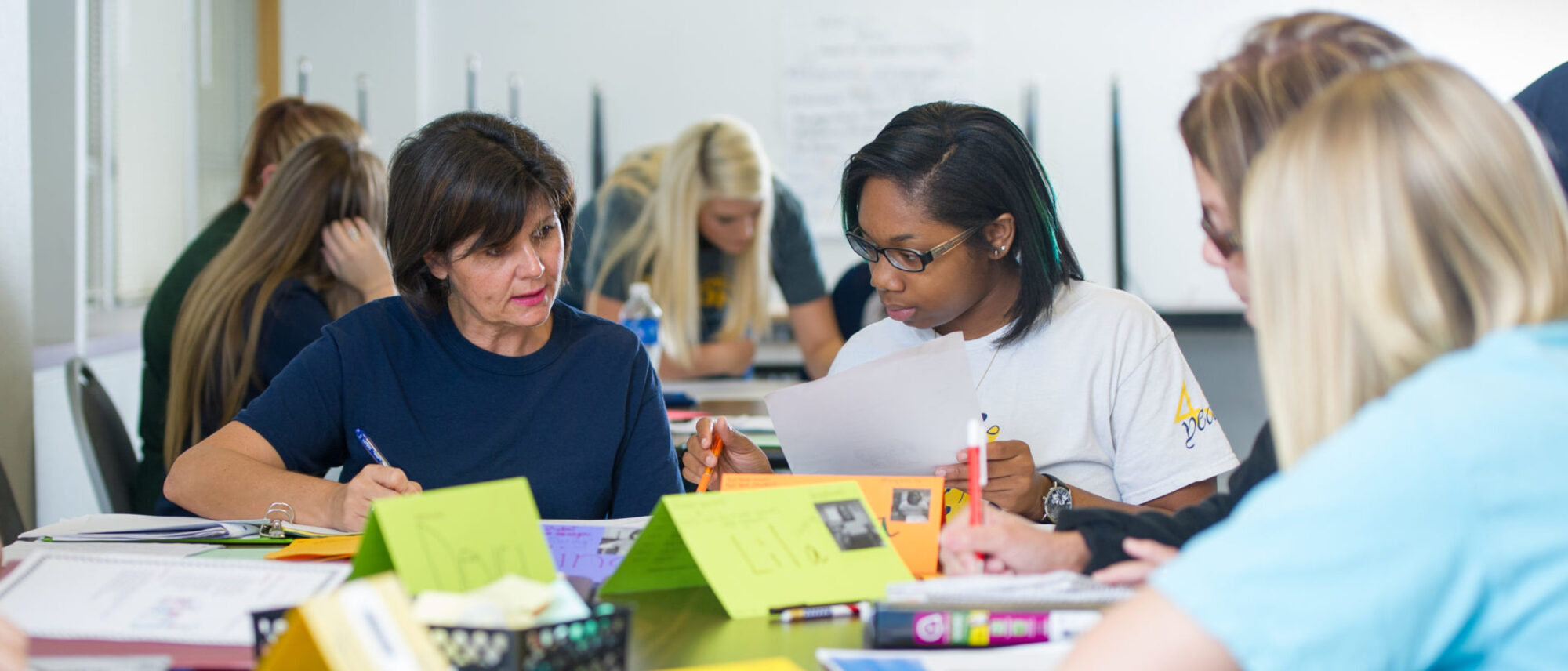 Featured Courses
Utilizing Effective Instructional Technologies
OLT 510
Provides instructional designers and trainers with knowledge and skills for selecting, applying, and evaluating basic instructional techniques and learning principles. Students will demonstrate competencies in presentations utilizing various instructional technologies and techniques.
Introduction to Presentation Design
OLT 528
This course will cover how to design a professional presentation for commonly performed tasks by learning and development professionals, such as call to actions, task explanation, or career development. Students will develop and deliver a recorded or live presentation addressing needs for clarity, structure, and audience attention.
Instructional Design and Development
OLT 578
Students will utilize a systems approach to design and develop instruction. The five phases of instructional design: analysis, design, development, implementation, and evaluation are examined.
Methods of inquiry and analysis to evaluate the effectiveness of training, development, and performance improvement programs. Topics include various evaluation models, ways to assess satisfaction, learning, behavioral changes, and impacts, and how to integrate evaluation with planning or continuous improvements.
Cost
This tool will help you estimate the cost of your education.
TUITION AND FEES
Per Semester
Additional Fees May Apply
Online courses ($50 per hour)
Remote locations ($20 per hour)
Lab fees ($5 – $30 per course)
Deadlines
Applications are accepted throughout the year.
Your Path to Becoming a Lion
Deadlines
Applications are accepted throughout the year.
*International applicants must be admitted to a master's or doctoral program at A&M-Commerce to pursue a graduate certificate.
Your Path to Becoming a Lion
Program Requirements
Once admitted, you must:
START YOUR JOURNEY! Two buttons
START YOUR JOURNEY!
Back to menu