Educational Technology (MED/MS)
Learn how to create a more welcoming and innovative space in the classroom with a degree in educational technology.
Total Credit Hours
30 credit hours
Thesis Requirements
No thesis required
Foreign Language
No foreign language credits required
Combine Learning and Technology to Prepare Future Generations
Discover how you can make the classroom a more welcoming and creative space. Offered fully online, our flexible program teaches you the latest technological trends in education. Learn to integrate technology into elementary, middle school, high school and college classrooms. While here, you'll explore how technology supports teaching and develop strategic plans for integrating technology. Our comprehensive program helps you prepare for a wide range of careers. From classrooms to libraries to technology directors' offices, you'll be ready to address the ever-changing needs of modern students.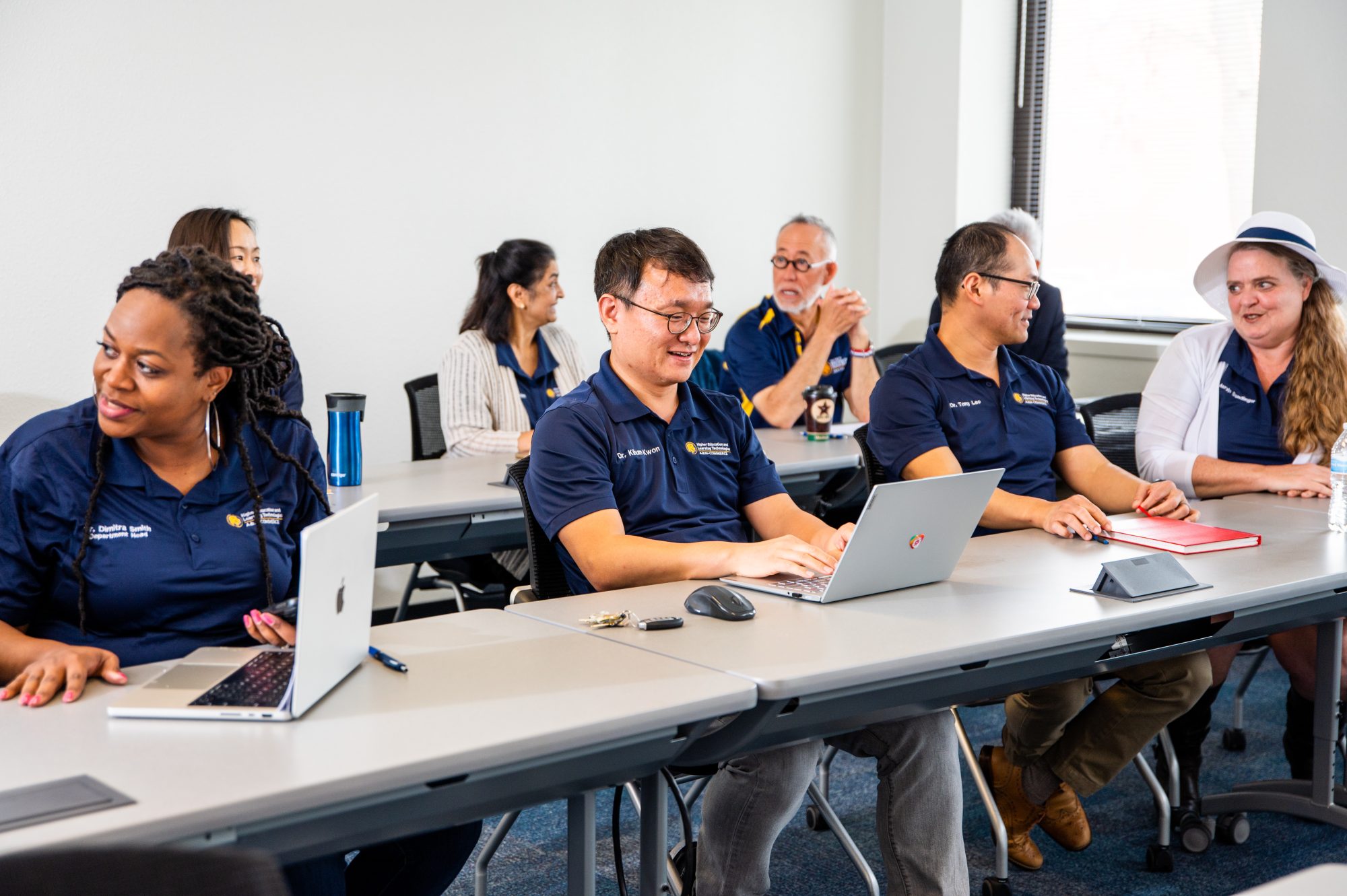 See Yourself Succeed With
A Master's Degree in Educational Technology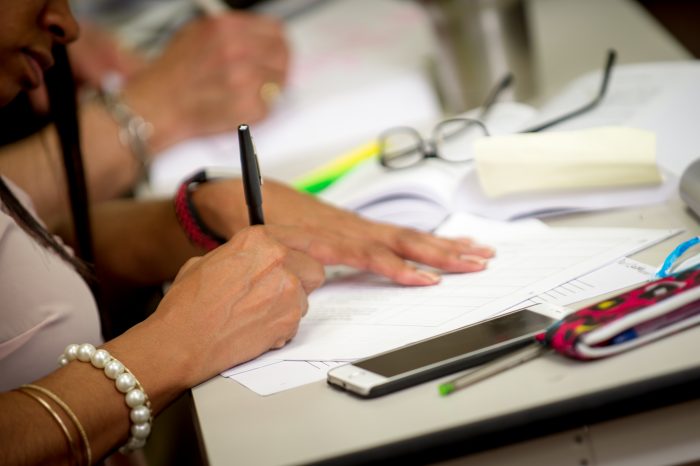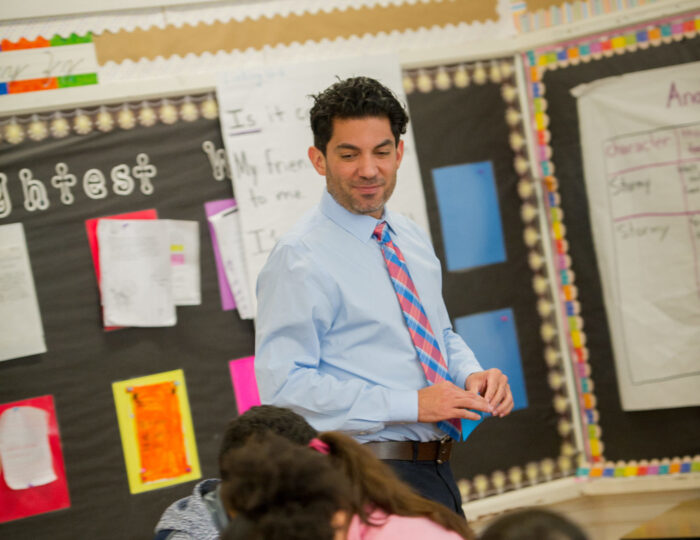 Career Readiness
Stand out to employers by creating an e-portfolio and learning technology program plan. No matter where you go, we'll help you get there.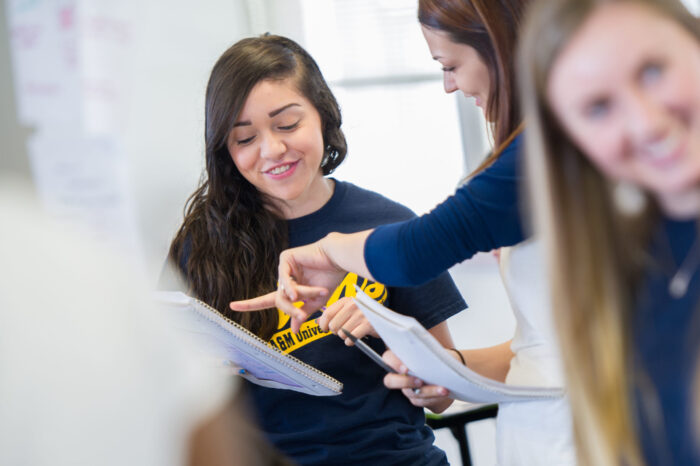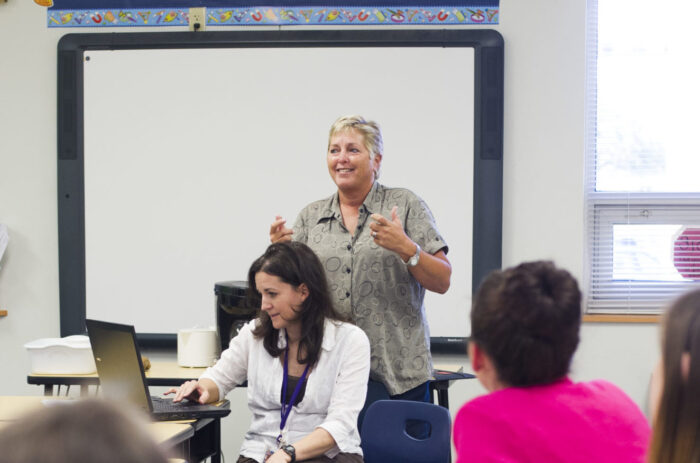 Accomplished Faculty
Enjoy the opportunity to learn from home with guidance and mentorship from world-class faculty who are respected researchers in their fields.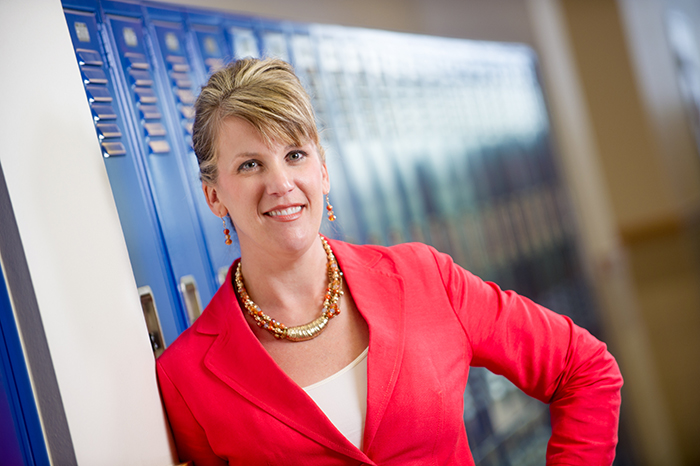 Education Success
Education is what we're known for. Join the ranks of our graduates who have gone on to become teachers, technology directors, and instructional or digital learning designers.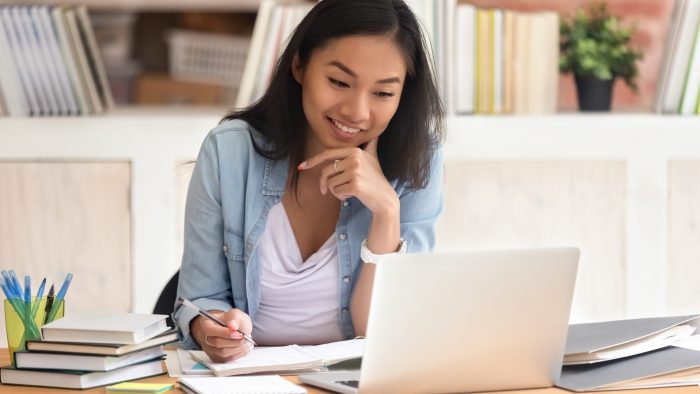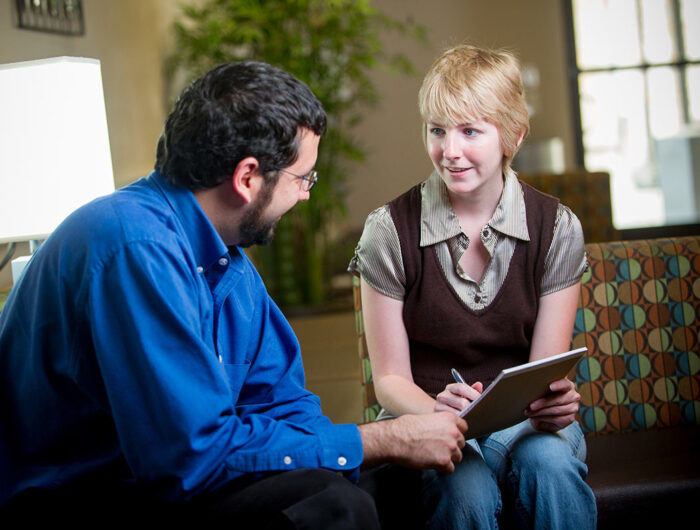 Guidance You Need
Located in the Frank Young Education North building, our Mentor Center provides the information and support you need to reach your career goals.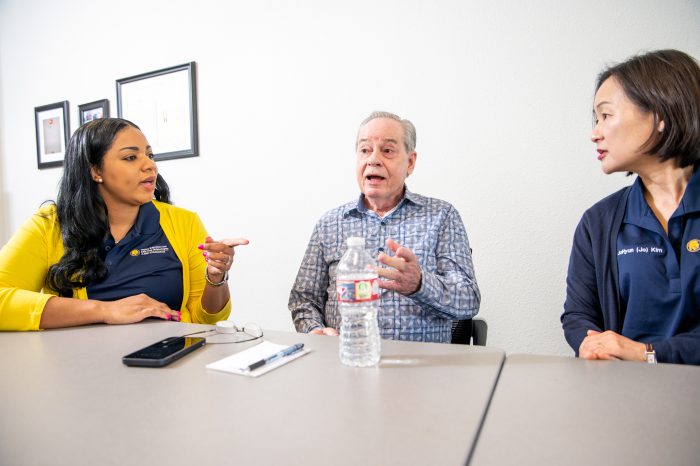 What you will learn
A master's degree in educational technology offers the opportunity to:
Learn to create digital learning experiences, such as games and simulations
Implement the latest research practices in technology integration
Apply teaching methods that foster critical thinking and complex problem-solving skills
Develop an electronic portfolio showcasing your philosophy, informed decision-making, communication skills and digital learning designs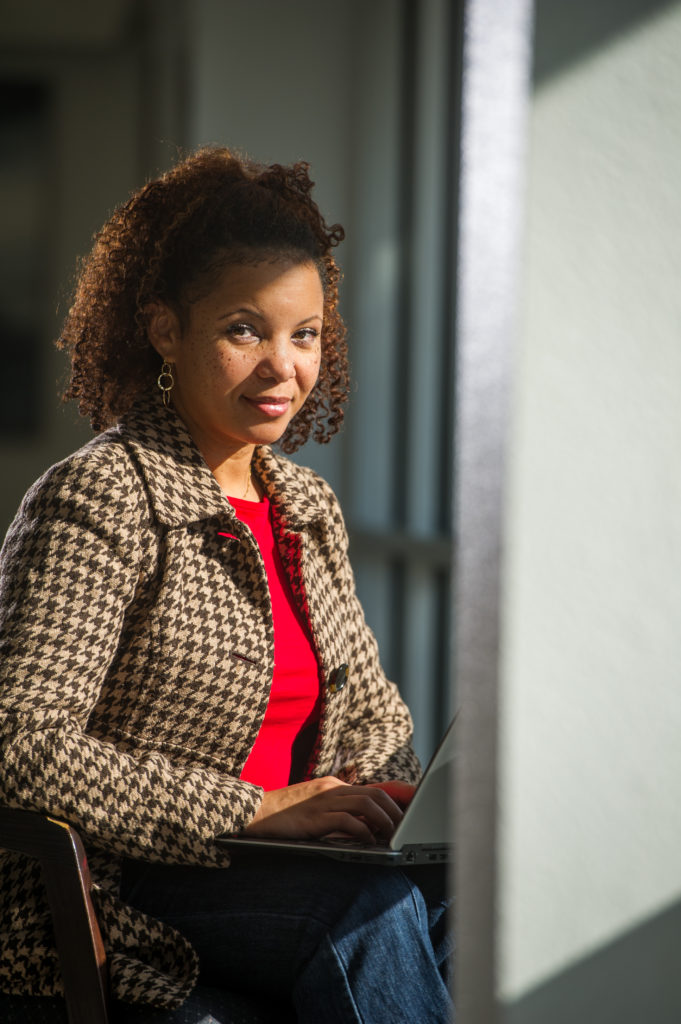 Careers
Whether teaching in the PreK-16 classroom or working in a school or college educational technology office, our program helps you prepare for a wide range of careers.
Career Possibilities and Current Median Salaries
Training and Development Specialist
Instructional Coordinator
US DOL Bureau of Labor Statistics, Occupational Outlook Handbook, 2018
Internship opportunities
The internship experience provides the foundation employers are often looking for. Although not required for your degree, internships are an important part of your educational experience. These are just a few of the companies that partner with Student Career Preparedness to offer internship opportunities for educational technology students at A&M-Commerce.
Featured Courses
Explore the culture and structure of the maker movement and how it can be implemented in existing schools. Participate in several aspects of making through prototyping with electronics, microcontrollers and some simple computer programming on the Arduino.
Games & Simulations for Learning
ETEC 526
You will approach games and simulations as learning technologies, including defining qualities and characteristics, as well as theories of learning and play. Emphasis is placed on processes for designing and selecting appropriate games and simulations based on analysis of instructional needs.
Strategic Planning for Technology Integration
ETEC 593
You will become familiar with the process for developing and implementing a strategic plan for technology integration in educational settings. Emphasis is placed on developing a mission, vision, and priority goals for technology integration that align with school/institution strategic plans.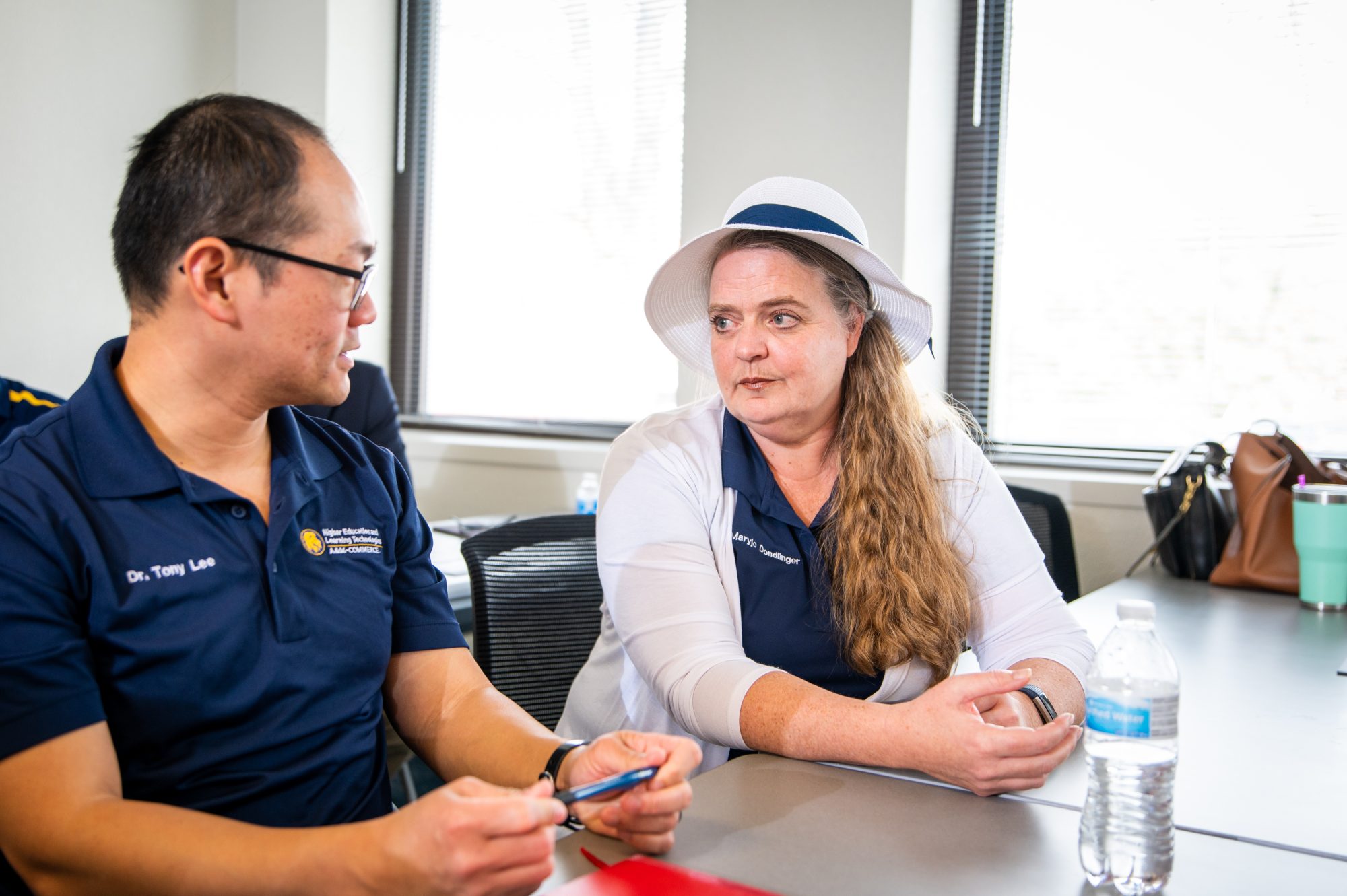 Course Delivery
Our master's degree in educational technology is designed for current educators and working professionals. At A&M-Commerce, you can complete your degree in as little as a year. Customize your program by choosing an emphasis on technology integration or digital learning design.
Graduate Program Cost
PROGRAM COSTS
Tuition and fees for graduate students taking nine credit hours are $3,669 for Texas residents and $7,341 for non-residents.
Back to menu
Course Offerings
Summer I
ETEC 524: Intro to Ed Tech
ETEC 527: Web 2.0 Tools
Summer II
ETEC 528 or ETEC 591
OLT 595: Research Methods
Fall
ETEC 526: Games and Simulations
ETEC 568 or ETEC 593
Spring
ETEC 562: Apply Instructional Tech
ETEC 594: Inquiry-based Methods
Summer I
ETEC 579: Implementation of Tech Programs
ETEC 596: Capstone
Admissions
Note: This program is not available to international students.
Frequently Asked Questions
Contact Us
Department of Higher Education and Learning Technology
Young Education North, 126
P.O. Box 3011
Commerce, TX 75429
START YOUR JOURNEY! Two buttons
START YOUR JOURNEY!
Back to menu