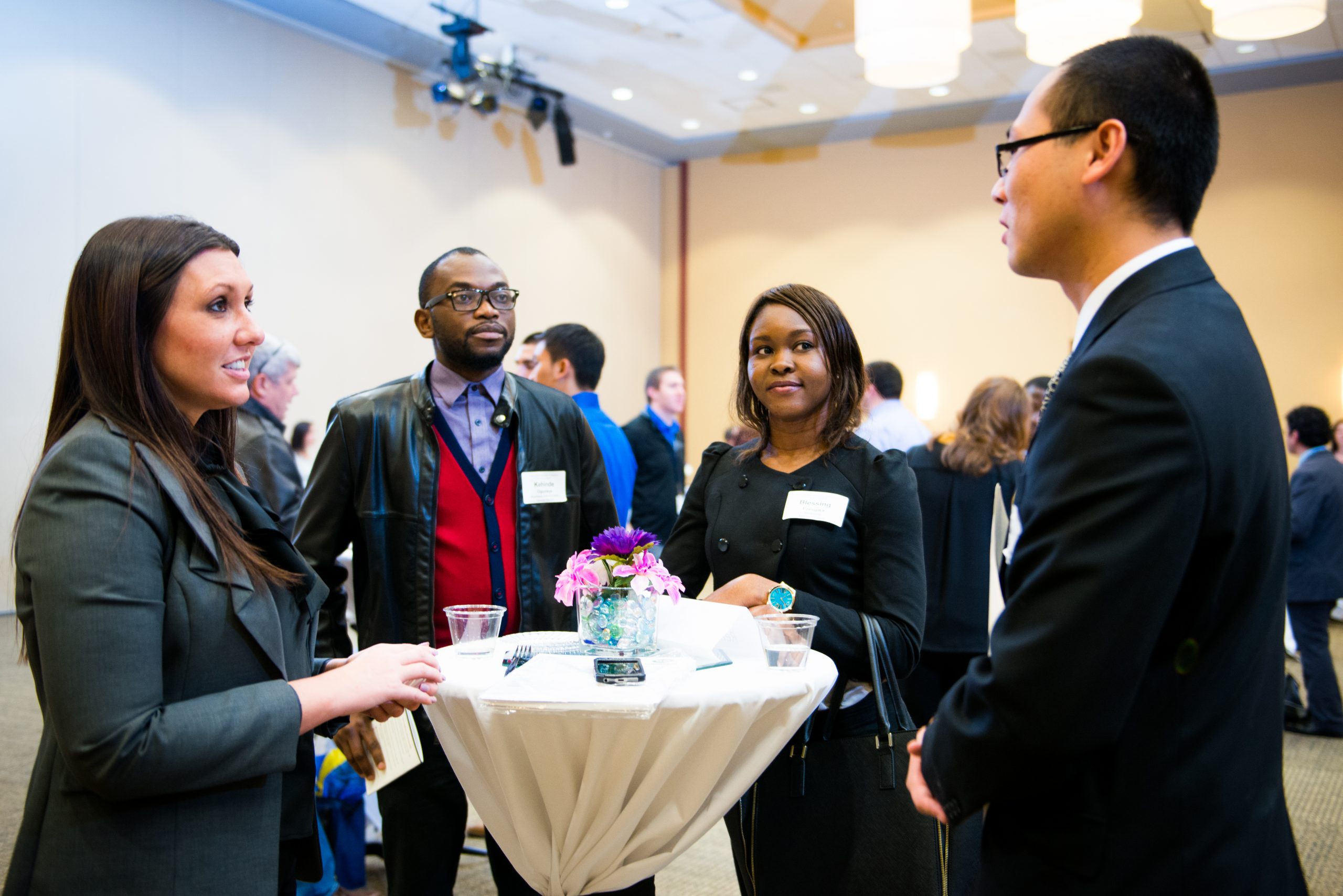 Quest for Success
At Career Services, we help you strive for greatness and achieve your career goals through partnering with outside companies and industry leaders.
Whether you're a current student or an alumnus, we'll stand by your side. Working with the College of Business, Career Development and student organizations, Career Services will help you succeed at internships, jobs and career opportunities through careful planning, career-building workshops and real-world experience.
How Career Services benefits you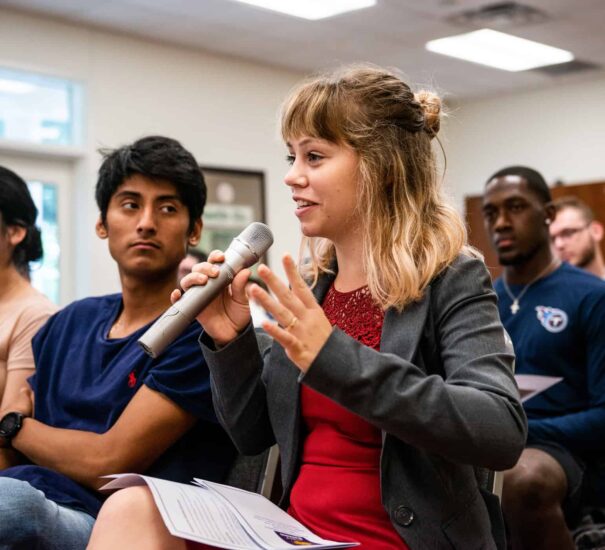 Gain Confidence
Enhance your career readiness by participating in our interactive workshops.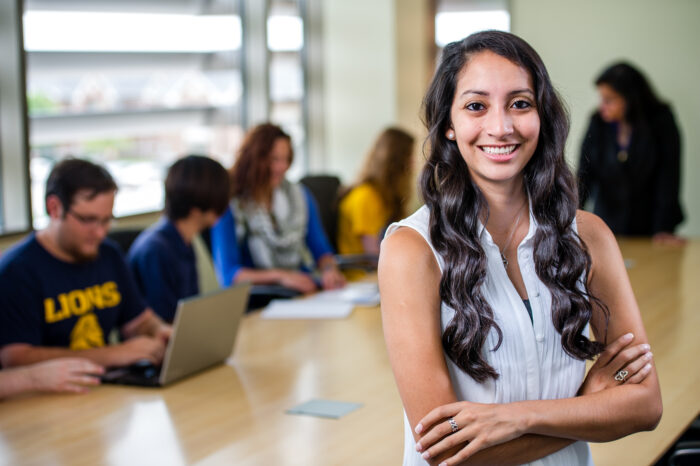 Practice and Develop Skills
Advance your professional skills to excel in today's competitive global economy.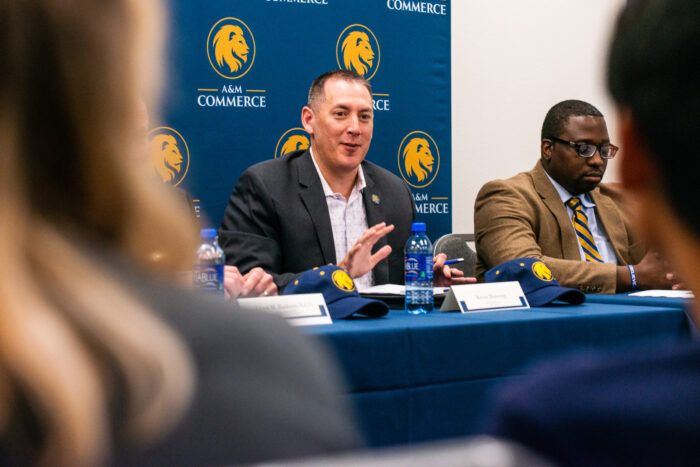 Create Meaningful Networks
Develop relationships with alumni and employers that could lead to internship and full-time career opportunities.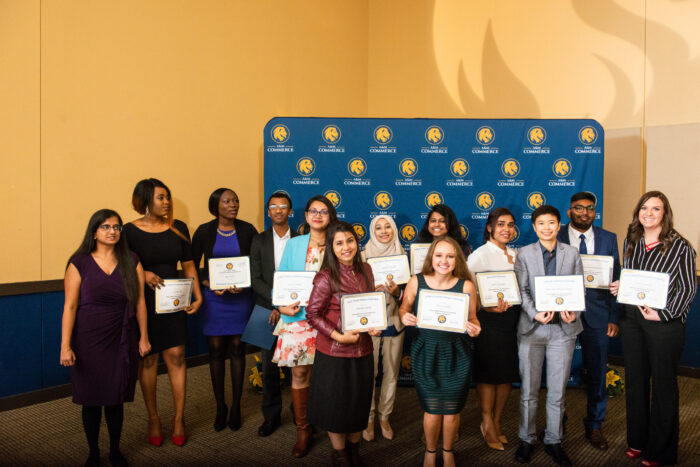 Demonstrate Success
Learn how to market your skills to potential employers and stand out for the right reasons.
Distinction in Professional Development Program
learn to market yourself
Build your career readiness through the Distinction in Professional Development (DPD) in the College of Business. This interdisciplinary program is open to all majors and equips students with the skills needed to excel in the global marketplace. Through active participation in the experiences we facilitate, you will practice, learn, grow, and build strong professional skills to last a lifetime.
Through immersion in this program, you may earn a gold or silver-level distinction to add to your resume, boost your portfolio, and open doors to local and regional employers.
Experiences
internships
service learning
volunteerism
field visits
research with faculty
conferences
workshops
Learn to:
Deliver an effective speech or presentation
Perfect your professional resume and cover letter
Interview Professionals one on one
Improve your cultural literacy
Perfect interview skills via Big Interview, an AI based platform
Learn and practice proper networking and etiquette
Create a "Tell Me About Yourself" pitch
Conduct a comprehensive job search
Perfect LinkedIn profile to "All-star" status
Learn how to answer behavioral questions using the STAR method
Our students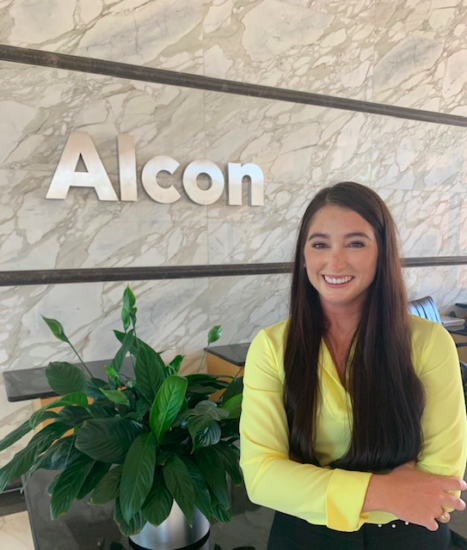 Hailey Bruening
Hailey Bruening, a senior management major, worked at Alcon Labs as a human resources intern in summer 2020. Hailey successfully presented a final project at the culmination of her internship.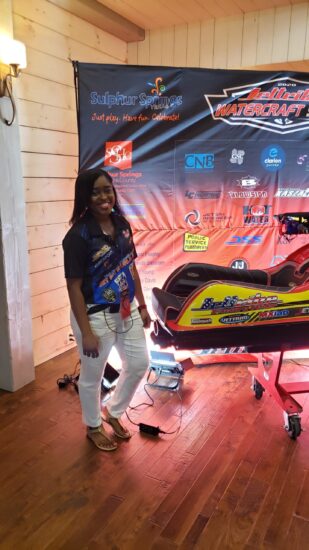 Kasau Gomes
Meet Kasau Gomes, an international master's in management major from Antigua. Kasau is currently a social media Intern at Jettribe in Sulphur Springs, Texas. Jettribe makes quality athletic clothing for the watercraft racing industry. Kasau was instrumental in planning Jettribe's recent launch party for the company, which was a big success!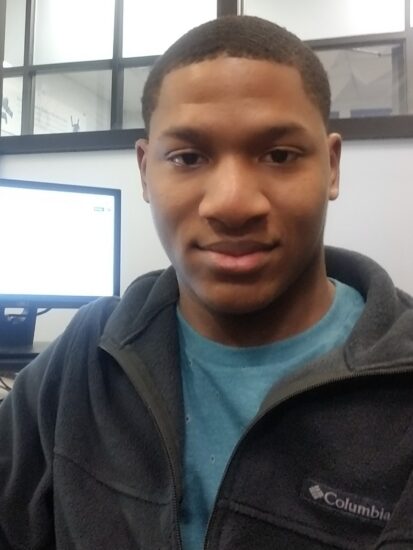 Delvin Smith
Delvin Smith worked at Robotics Education Competition Foundation (REC) in Greenville as an operations intern and was hired full-time. He is now studying for a master's in finance.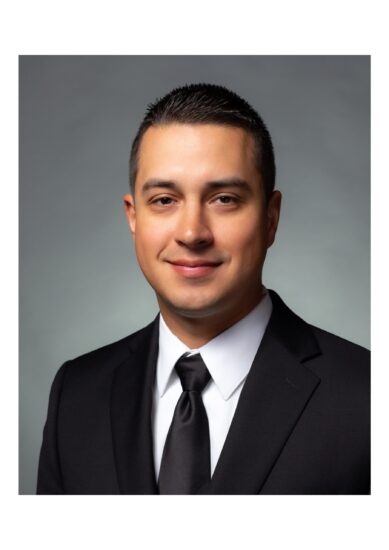 Blake Hill
Blake Hill, a former Marine, worked as an operations intern at L3Harris in Greenville, Texas, over summer 2020. Blake recently accepted a full-time position. He will graduate in December 2020 with a bachelor's in business administration.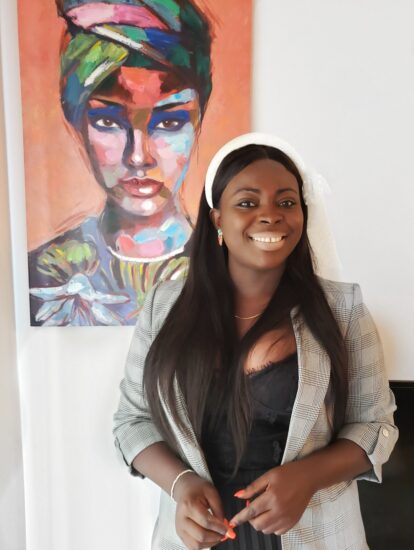 Joyce Agbanobi
Joyce Agbanobi, a recent master's in business analytics graduate and international student from Nigeria, was recently hired at Amazon as a business analyst in production planning.
Intern your way to success
Apply your classroom knowledge in the corporate world. As a College of Business student, you'll have access to a wide range of internship programs. Internships provide the foundation employers often look for. At Career Services, we'll help you conquer this milestone and achieve your professional goals. We want to recognize and reward your success. You'll receive official university recognition on your academic transcript for credit and non-credit internships. Discover the internships available now!
Qualify for an Internship

To qualify for an internship for course credit, you must:
Be accepted in College of Business
Be in good standing at A&M-Commerce and in good standing in the College of Business
Have completed a minimum of 12 semester credit hours at A&M-Commerce
Be enrolled in a minimum of 6 credit hours (excluding summer term)
Secure an internship with a minimum of 140 work hours during the fall/spring semesters or 96 work hours during the summer.
Complete all necessary steps and forms within stated deadlines.
Finding an Internship
Students may secure their own internships or the assistant director of Career Services can assist students in finding one:
Schedule internship search consultation with Megan Nolan via Handshake.
Upload your resume to be reviewed by Career Services staff from your Handshake profile.
Internship terms are spring, May mini, summer 1, August mini, fall, and winter mini by request. For mini semesters, internships should be a minimum of four weeks as 96 work hours must be completed.
Once Internship Starts
Once your internship is approved, you will know your agreed-upon start date, and you will report to your internship site supervisor at the appropriate time. If you are receiving course credit, you will also be enrolled in an internship course on D2L and will complete and upload required assignments in the learning management system, which will be graded by the assistant director. You will receive a grade of satisfactory or unsatisfactory in this internship–not a grade.
During the Internship:
Reflection journals are due on average every three weeks for a total of five journals throughout the term.
The intern is responsible for recording work through a timesheet. For fall/spring internships, 140 work hours are completed over a minimum of three months. For summer internships and mini terms, the intern must work at least 96 hours over a minimum of five weeks.
Mid-term and final evaluations by the internship supervisor must reflect a rating that meets expectations. If expectations are not met at mid-term, improvements must be documented by the final evaluation.
Companies that Hire Our Students
It's time to start your career journey! Check out a few of the companies that are committed to helping you learn and grow.
Contact Us
P.O. Box 3011
Commerce, TX 75429-3011