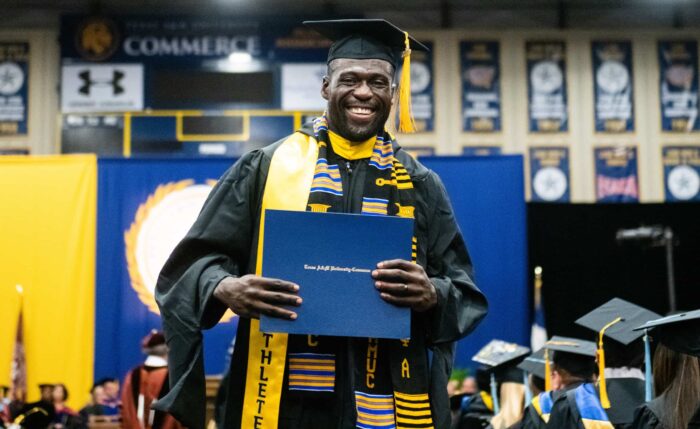 I came to A&M-Commerce determined not to let my family down. Four conference championships, twice all-conference player, graduated with honors. Go from grit to greatness.
Jason Osei
Director of Technology
Computer Science and Information Systems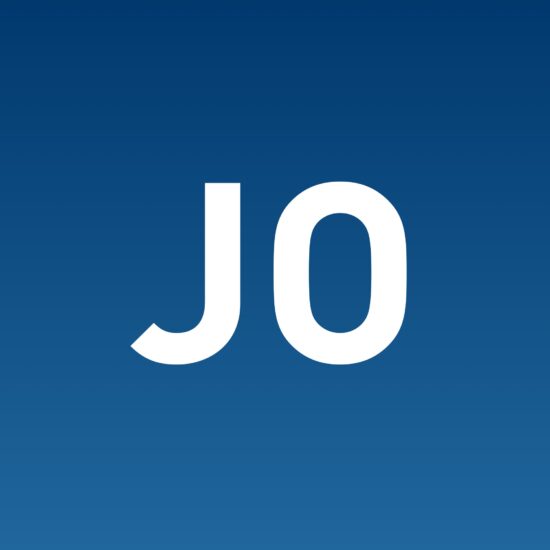 Related Department
Computer Science and Information Systems

College Major
Radio and Television
Yah "Jason" Osei's mother immigrated to London from Ghana in the late 1980s searching for a better life. By the time Jason reached four years old, his biological father was no longer part of his family life and his mother struggled to make ends meet for her four children. Osei watched American football late at night, fascinated by the speed and intensity of the game where powerful athletes like himself could dominate. When two English football coaches saw him playing basketball and asked him to try football, Jason seized the opportunity.
After playing on club teams in England and Finland, his coach produced a highlight reel that captured the interest of colleges in the United States. He went on to become an All-Conference lineman, a member of three conference championship teams and an Honors graduate.
From London to America
Learn how a kid from London became a college football player in America.
Education
M.S., English with Computer Science and Linguistics Certification, Texas A&M University-Commerce, 2019
B.A., Radio and Television, Texas A&M University-Commerce, 2016
B.A., Film and Digital Media, Baylor University, 2015
Experience
Director of Technology, Campbell ISD, 2019-present
Social Media Manager, SOAR Championship Wrestling, 2019-2019
Communications Coordinator, Office of Institutional Advancement, Texas A&M University-Commerce, 2018-2019
Videographer and Creative Content Developer, Texas A&M University-Commerce, 2017-2018
Radio Host and Technician, KETR Radio, 2016-2017
Operations Supervisor/Manager, Morris Recreation Center, Texas A&M University-Commerce, 2016-2017