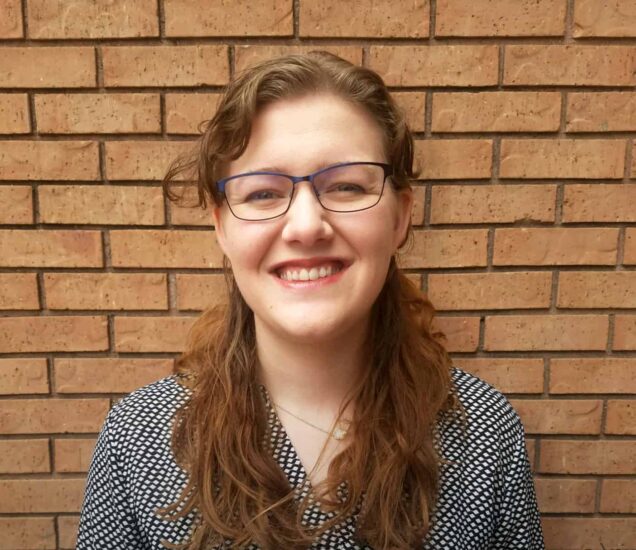 While at Commerce I realized a love for physics that I had never known before. The tight-knit community at Commerce gave me the support I needed to pursue a new dream and helped me decide the next steps to take in my academic career.
Madelyn Phillips
Graduate Teaching Assistant, UTD
Physics and Astronomy
Employer
University of Texas at Dallas
Hometown
Sulphur Springs, TX
College Major
Physics and Mathematics
Madelyn joined A&M-Commerce without a plan, but she left as a confident student. Our university gave her the space to discover her love for physics and passion for teaching.
A Conversation with Madelyn
What do you like the most about your current job?
"I interact with students daily. I get to experience the moments when they finally understand a concept that they have been struggling to grasp. In those moments they realize that physics can be fun, and anyone can be a physicist. I get to feel like I am doing something in people's lives when I teach."
Tell us about an influential class you took at A&M-Commerce.
"During my junior year, I took a quantum mechanics class. I was mortified when I failed the first exam. I knew that in order to pass the class, I would have to change the way that I studied, and I would have to dedicate a considerable amount of time and energy to the class. By the end of the class, I walked into the final confident that I knew the material and tackled the problems thrown my way. It changed my perspective on what it means to be a physicist. It's not about being someone who is brilliant, but about being someone who is resilient."
What would you tell a student who is thinking about attending A&M-Commerce?
"A&M-Commerce is not the largest or most well-known school, but it fulfills its mission of being accessible to everyone. If you are unsure of what you want to do in life or uncertain about the next steps to take, A&M-Commerce is a great university with an outstanding, supportive community that will help you thrive."
Educational Background
Ph.D. Candidate, Physics, University of Texas at Dallas, (current)
BS, Physics and Mathematics, Texas A&M University-Commerce, 2019