Accounting is the language of the business.
Chu Chen, Ph.D., CMA
Associate Professor of Accounting
Accounting and Finance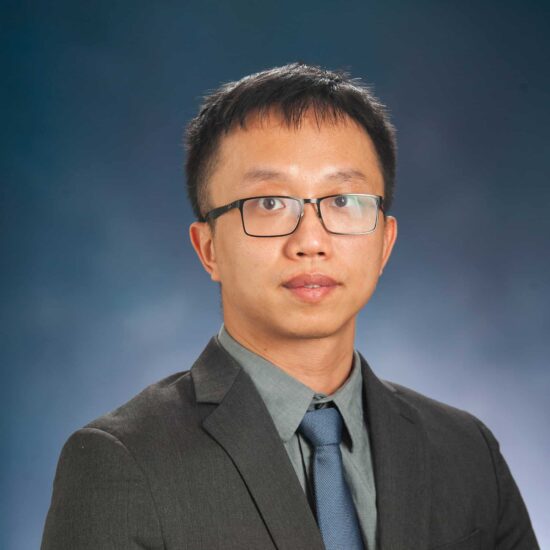 Office
McDowell Administration 123
Related Department
Accounting and Finance

College Major
International Business
Chu Chen joined Texas A&M University-Commerce in 2018. Since then, he has brought extensive knowledge in accounting, international business and accounting ethics. He is currently investigating attitudes towards CEOs and its relation to taxation policies.
A Conversation with Dr. Chen
What draws you to your discipline?
"Accounting is the language of the business. To understand the business world, language is the key to open the door. Another reason is that I like dealing with numbers."
Tell us about a project you are currently working on or recently completed.
"I am working on a project related to CEO attitude, which investigates whether firms with aggressive CEOs have more aggressive tax policy. The findings are interesting and I find that firms try to avoid taxes if CEOs are more aggressive."
Tell us a little about yourself (educational background, research interests, etc.)
"Besides teaching, my favorite is traveling. My to-do list always includes road trip. I plan to visit all the national parks in the future."
Educational Background
Ph.D., International Business, Accounting Specialization, University of Texas at El Paso, 2014
M.Acc., University of Texas at El Paso, 2010
M.S., Materials Science and Engineering, University of Florida, 2007
B.S., Materials Science, South China University of Technology, 2005
Research Interests
Financial Accounting
International Accounting
Accounting Ethics
Professional Organizations
American Accounting Association
AAA International Accounting (IAS) Section
Selected Publications
"Earnings Quality of Foreign vs. U.S. Reverse Mergers: Geographical Location or Firm-Level Incentives?" with Don Herrmann, Giorgio Gotti, and Kayti Shumann, Journal of International Accounting Research, (2016) 15, No. 1, 49- 66, DOI: 10.2308/jiar-51160
"Corporate Codes of Ethics and Earnings Discretion: International Evidence" with Giorgio Gotti, Tony Kang, and Michael C. Wolfe, Journal of Business Ethics, (2018) 151: 141.
"Earnings management and stock for stock mergers", (2019) accepted in Journal of Accounting and Finance.