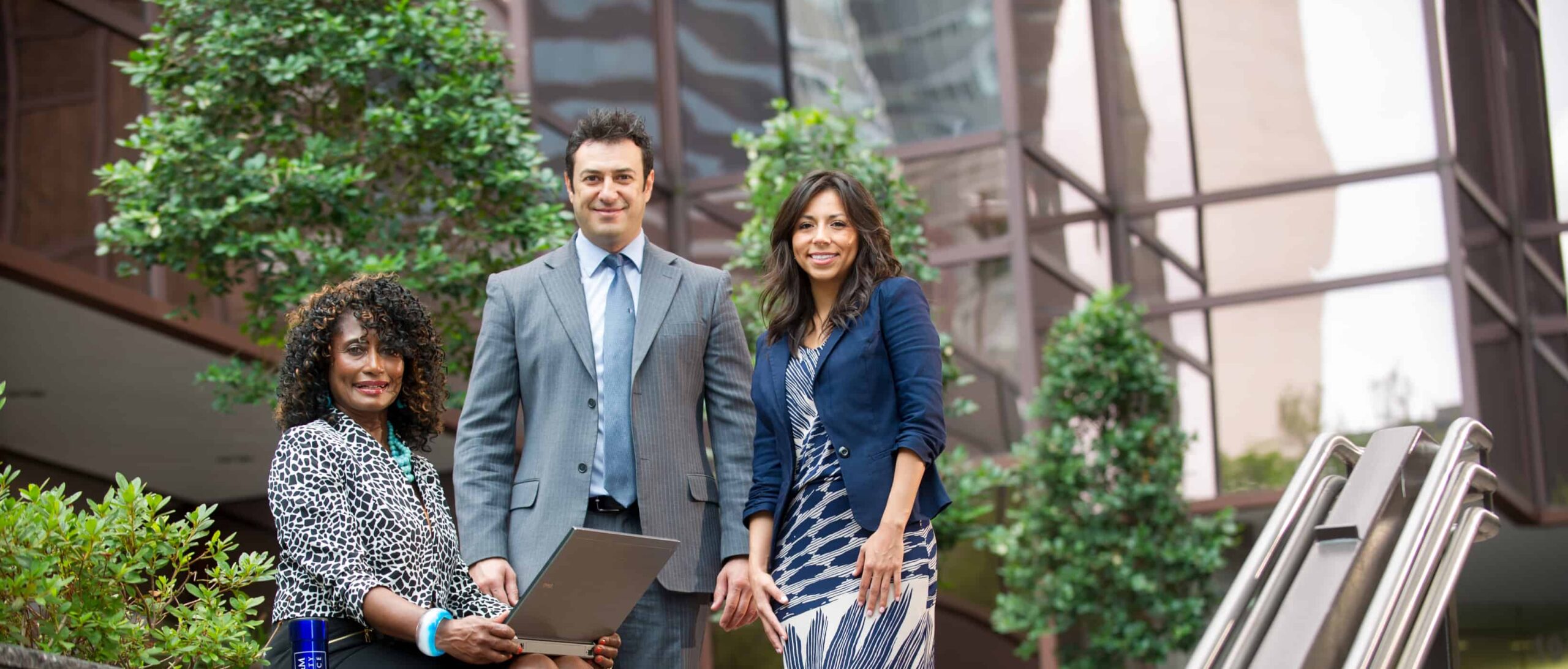 Take your accounting career to the next level and refine your accounting skills and competencies so that you can reach your career goals.
Invest in Your Career
A Master of Science in Accounting degree will take your accounting competencies and skills to the next level. Our AACSB-accredited accounting program will prepare you for a successful career in public accounting, corporate settings or government enterprises. More than just tax forms and Pro Forma, you'll learn what it takes to provide organizations with valuable insight into operations and trends that can drive company profitability.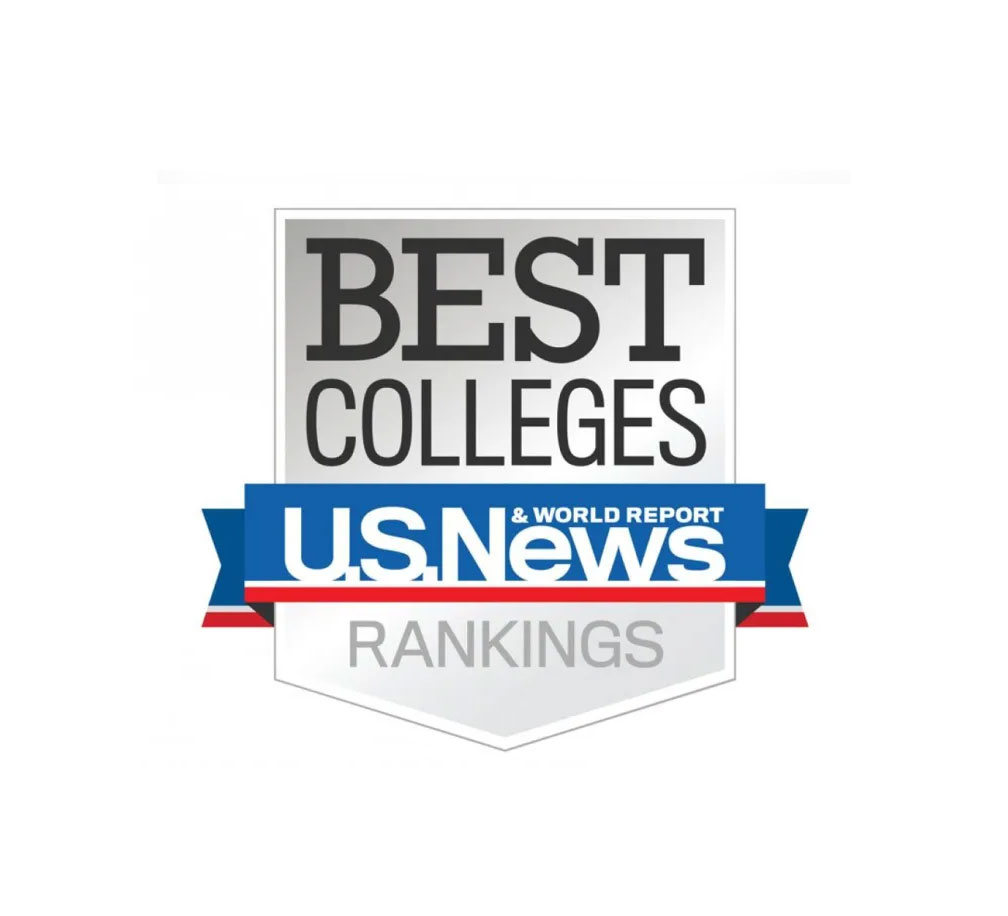 Nationally-Ranked Affordable Programs
The College of Business has been recognized by the highly anticipated U.S. News & World Report rankings for 2023 for several programs.
60th for Best Online Graduate Business Programs (Excluding MBA)
Curriculum
Prerequisites for Non-business Undergrad Majors:
Get your basics. Don't have an undergraduate degree in business? No problem, we've got you covered.
Accounting for Managers (ACCT 501)
Intermediate Accounting 1&2 (ACCT 502)
Core Accounting Courses:
Develop Professional Skills. Dive into topics like investment, corporate finance, monetary management, and financial reporting covered in the core courses.
Accounting Research and Communication (ACCT 595)
Advanced Managerial Accounting (ACCT 525)
Auditing (ACCT 527)
Business Law for Accounting (ACCT 568)
Financial Statement Analysis (ACCT 575)
Forensic & Investigative Accounting (ACCT 562)
Government and Not for Profit Accounting (ACCT 522)
Individual Income Tax (ACCT 538)
Advanced Income Tax Accounting (ACCT 540)
Advanced Accounting (ACCT 521)
Electives:
Make it your own. Customize your degree with electives covering a wide range of financial subjects.
2 Accounting Courses from COB Catalog
Available Minors (4 Courses) :
Invest in your future. Stand out from the crowd by adding a minor to your degree.
Business Analytics
Cyber Security
Digital Marketing
Economics
Finance
Financial Planning
Economics of US Healthcare
Marketing Analytics
Corporate Management
Entrepreneurship
Real Estate
Available Certificates (No Prerequisite Required)
Get noticed. Add a certificate to boost your job skills, and get hired!
Auditing and Forensic Accounting
Tax Accounting

See Yourself Succeed with a Degree in Accounting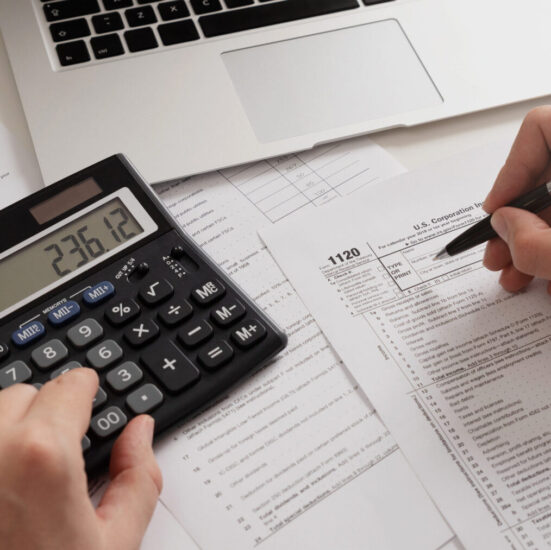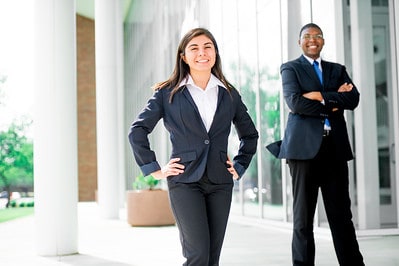 Career Readiness
The College of Business offers an in-house Career Services Center focused on guiding business students seeking internships or employment.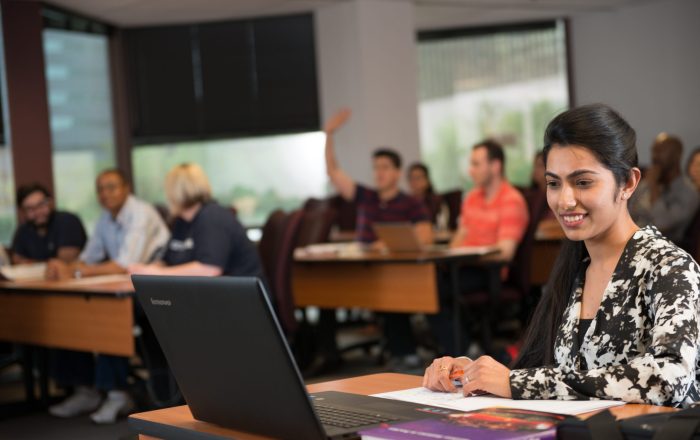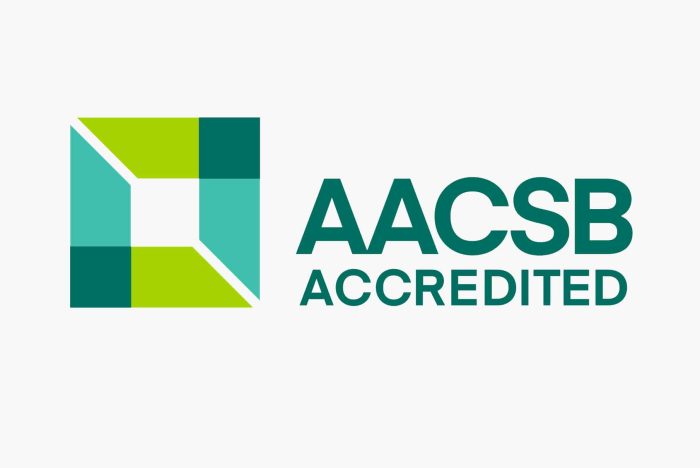 Nationally Accredited
The College of Business is one of only 800 schools worldwide to be accredited by the Association to Advance Collegiate Schools of Business (AACSB).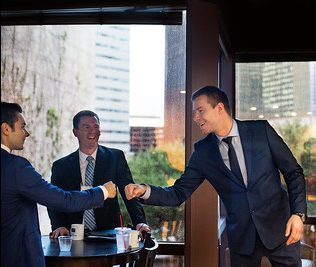 Industry Connections
Through guest speakers, company tours and internships, professional networking, and other opportunities, students, faculty and alumni are connected with the business community.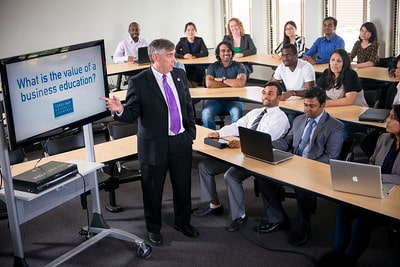 Accomplished Faculty
Engage with exceptional faculty who are industry leaders and significant scholars, producing cutting-edge research in their field.
PRACTICAL APPLICATIONS
A degree in accounting will offer you the opportunity to:
Develop skills that prepare you for the demands of the global business environment.
Prepare you for a number of certification exams.
Learn about federal income tax on both individual and corporate levels.
Sharpen your abilities to research, analyze and communicate topics in accounting and/or tax by using qualitative and/or quantitative research methodology.
Gain an understanding of cost management concepts.
Explore information systems that provide accounting and other information to make effective and efficient decisions.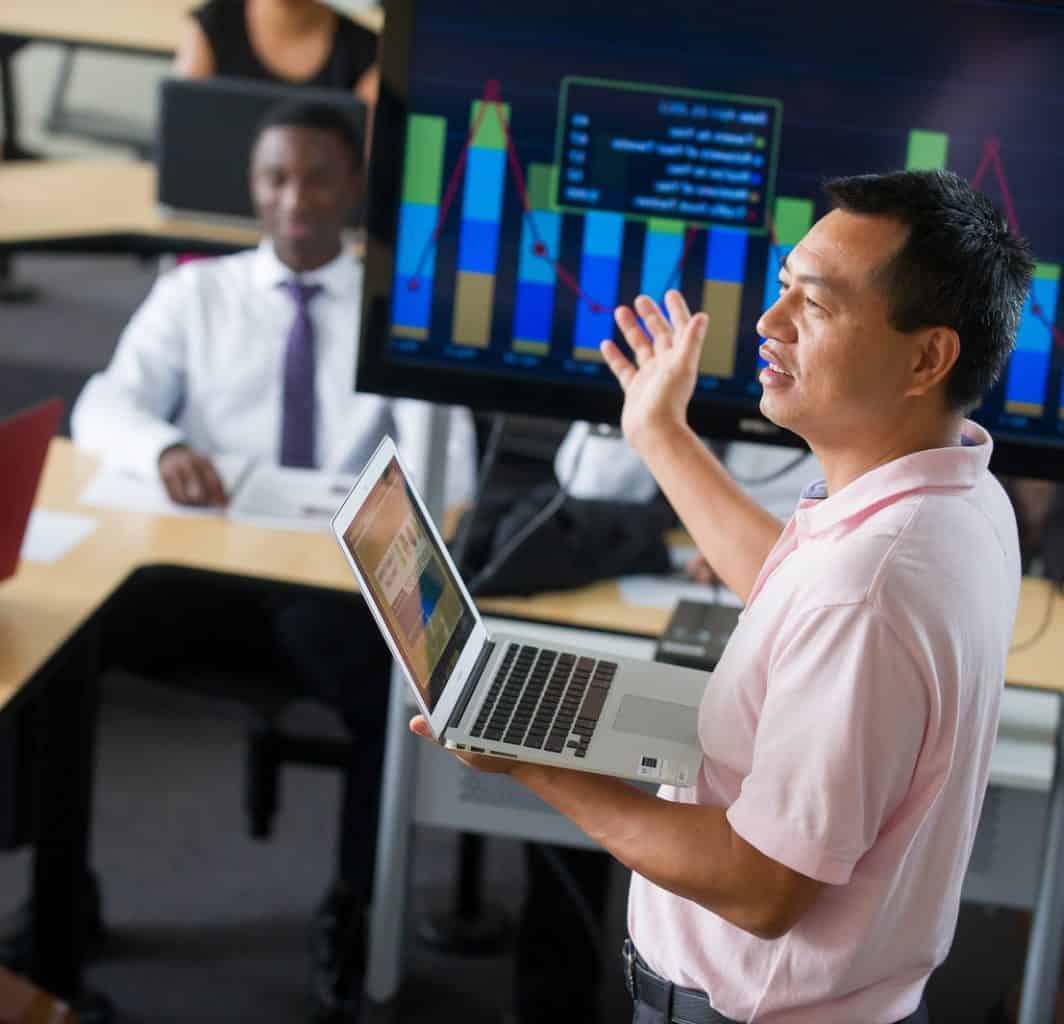 Careers
Accounting gives you the ability to achieve competency in internal control systems, managerial accounting, income tax accounting, financial accounting and not-for-profit accounting. Our MS in Accounting degree program provides advanced learning in all major areas of accounting including business law, forensics and investment accounting. As a result, the courses in this degree program will position you to meet the trends in the business environment.
Career Possibilities and Current Median Salaries
US DOL Bureau of Labor Statistics, Occupational Outlook Handbook, 2023

Minor
We offer various minors that can be combined with your Accounting (MSA) degree. You can learn more about the available minors and their course requirements by visiting the Minors for Graduate Programs page.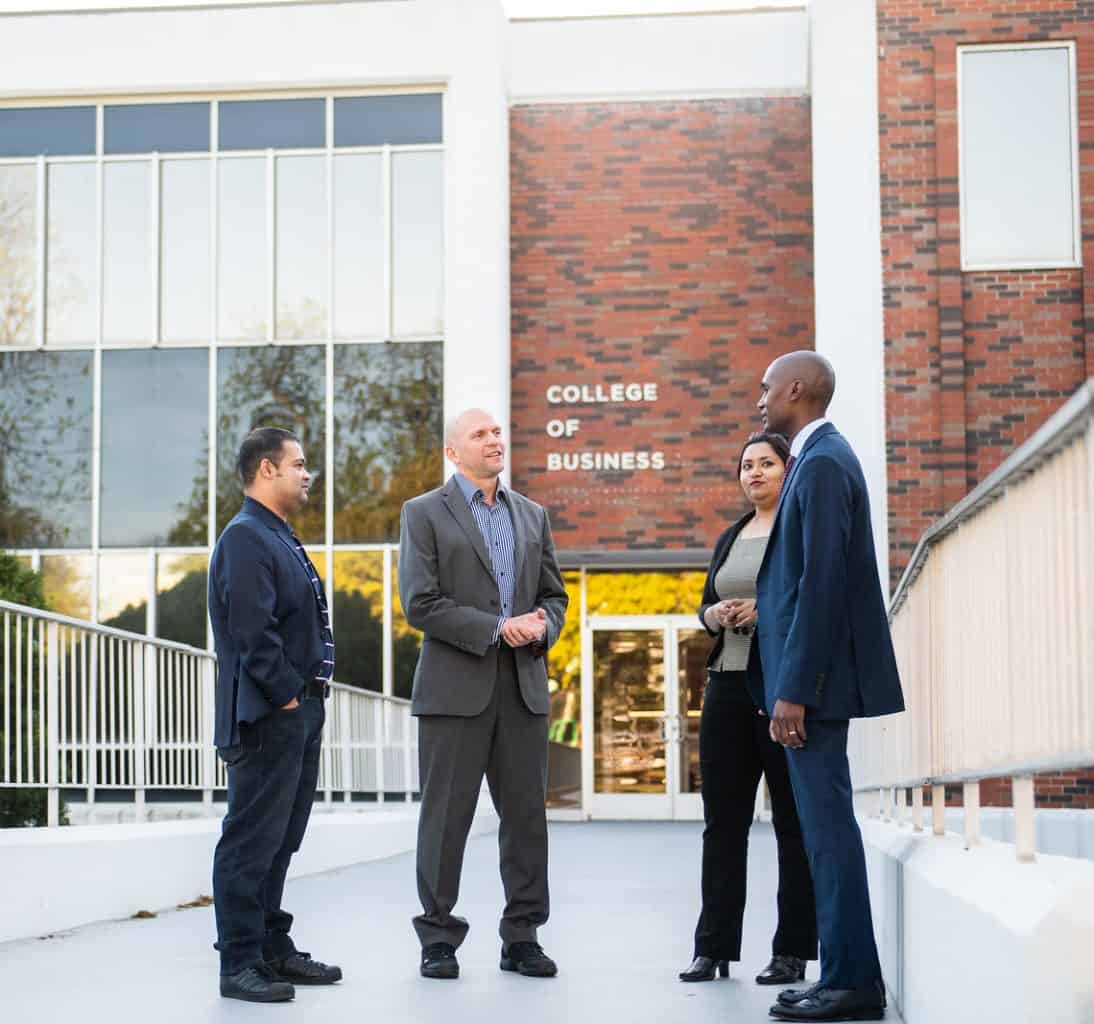 What You Will Learn
Learning is experiential in our MS in Accounting program. With courses covering tax accounting, audit, international accounting, business ethics and even forensics, you will develop the analytical skills and professional expertise demanded by top firms around the world. The College of Business Career Center will assist you in building a foundation for long-term career growth through internships and other services.
Courses to Prepare You for Your Career
Foundation courses including Research and Communications, Auditing, Financial Statement Analysis and Government and Not-For-Profit
Core accounting courses including Advanced Accounting and Advanced Income Tax Accounting
Featured Courses
Forensic and Investigative Accounting
ACCT 562
You will explore important topics associated with modern forensic accounting. Topics include fraud auditing, litigation support, valuation, cybercrime, and other key forensic topics.
Sales, Franchise & Other Taxes
ACCT 550
You will explore taxes imposed by state and local governments. You will be exposed to different taxing bodies that impose taxes and the justifications and amounts subject to taxation. You will use online tax research services.
Government & Not for Profit Accounting
ACCT 522
You will cover financial reporting, managerial, auditing, taxation, and information systems issues in governmental and nonprofit entities. Ethics and professional standards, as well as communication and analytical skills, are developed alongside analyzing transactions in a governmental entity and follow their effect on the financial statements.
Advanced Managerial Accounting
ACCT 525
You will study accounting as it relates to making decisions. Readings, cases, and problems dealing with managerial accounting issues, accounting concepts, budgeting and cost control, using accounting information in planning and control.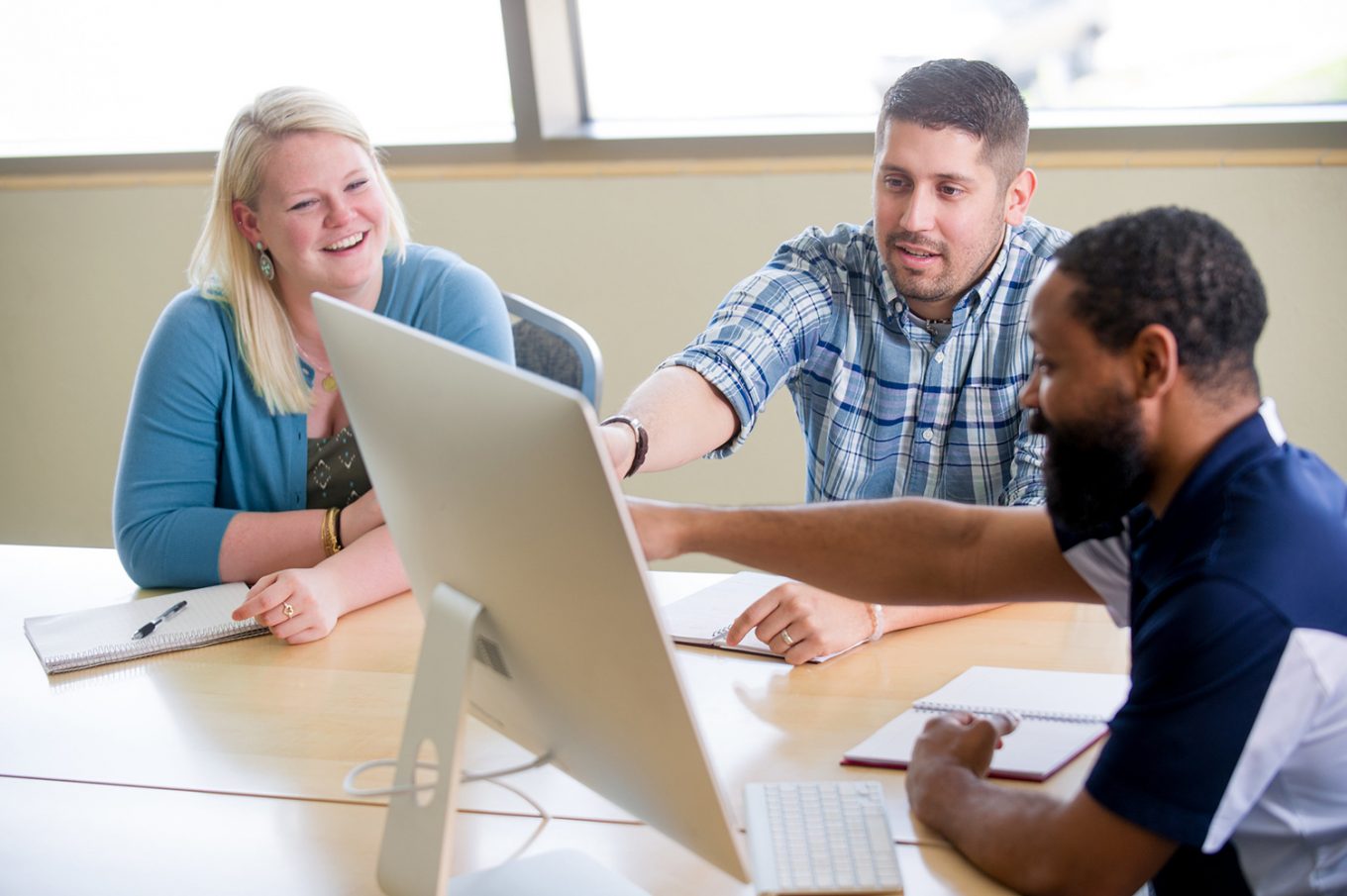 Course Delivery and Resources
Our programs are designed to be flexible, meeting the needs of working professionals who want the convenience of a fully online degree, full-time students who prefer face-to-face classes and blended options for those who need the convenience of both. We offer a graduate-level business degree to fit your lifestyle and career aspirations.
Student Organizations
Beta Alpha Psi
Beta Alpha Psi is an international scholastic and professional financial information honors society. The primary objective of the society is to encourage and give recognition to scholastic and professional excellence in the fields of accounting, finance and management information systems.
National Association for Black Accountants
National Association for Black Accountants (NABA) is dedicated to bridging the opportunity gap for black accounting and finance professionals by providing leadership and technical training, as well as networking and career opportunities. NABA is the largest professional membership organization focused specifically on African-Americans and people of color in the accounting, finance and business-related fields. NABA's members share and promote a professional ethos – "Lifting as We Climb!" NABA is represented at Texas A&M University-Commerce campus. For more information, please visit the Department of Accounting and Finance.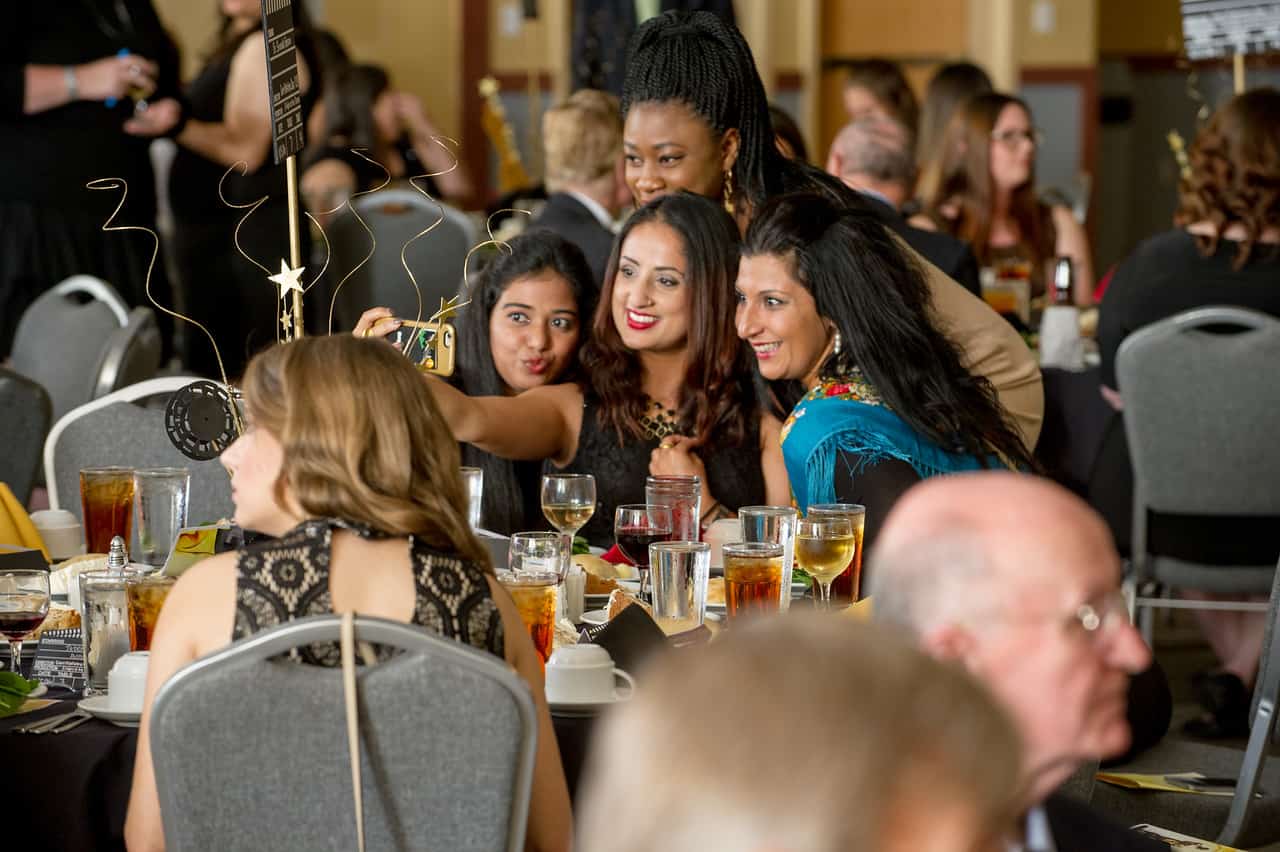 Graduate Business Program Costs
Program Costs
Use the following links to get further information to tuition and fees, financial aid and scholarships.
Back to menu
START YOUR JOURNEY! Two buttons
START YOUR JOURNEY!
Back to menu
Contact Us
P.O. Box 3011
Commerce, TX 75429-3011