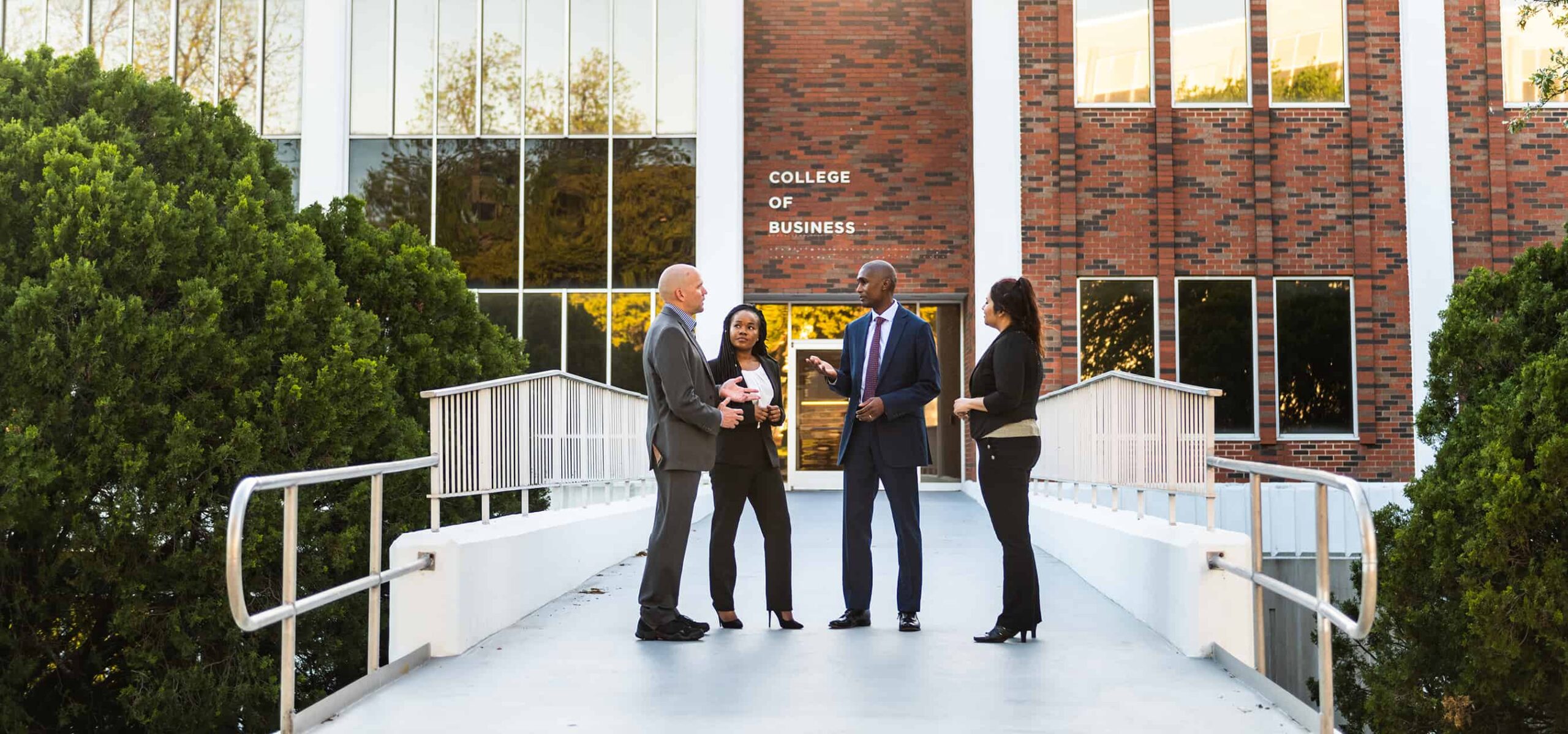 Department of

Accounting and Finance

Learn the Language of Business

The Department of Accounting and Finance will prepare you for an exceptional career in public or corporate accounting, corporate finance or financial services.
Accounting and finance are the languages of business around the world. You will be equipped to manage and interpret internal and external accounting reports and effectively communicate financial information about firm performance. Take your love of numbers and business and turn them into an amazing career. We leverage academic and real-world experiences to bring you a well-rounded education in accounting and finance.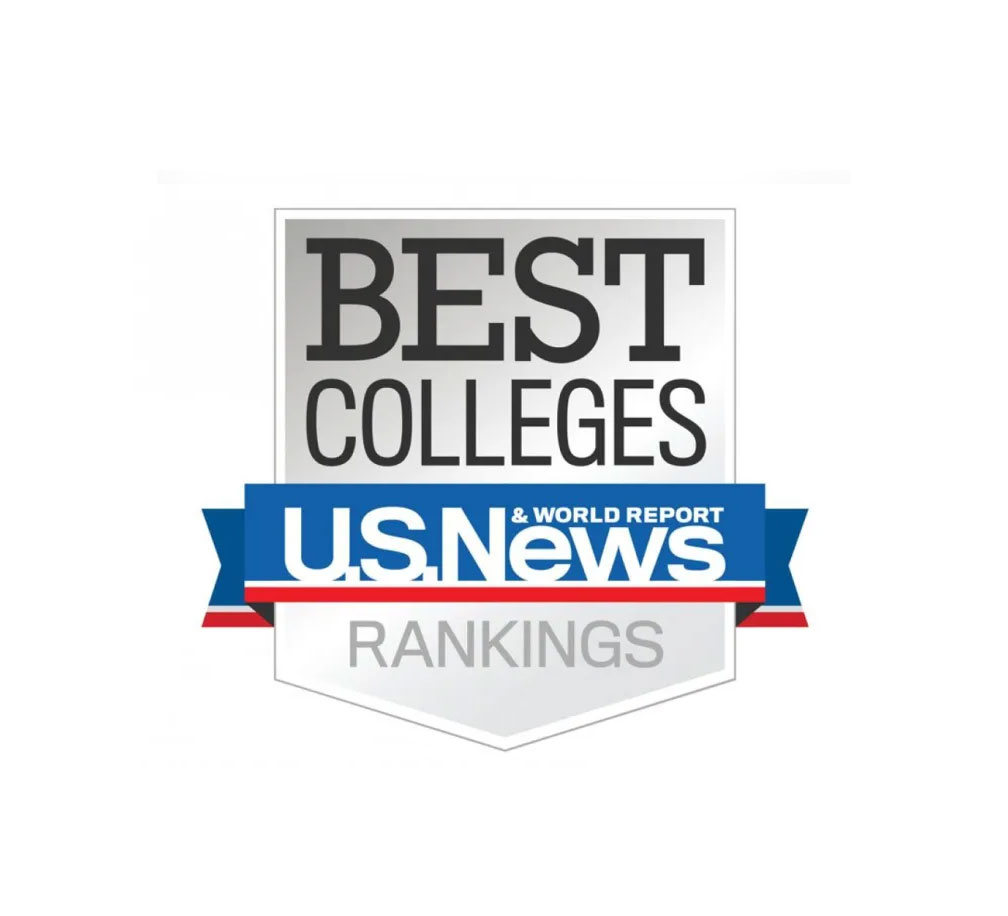 Nationally-Ranked Affordable Programs
The College of Business has been recognized by the highly anticipated U.S. News & World Report rankings for 2023 for several programs.
60th for Best Online Graduate Business Programs (Excluding MBA)
66th for Best Online Bachelor's in Business Programs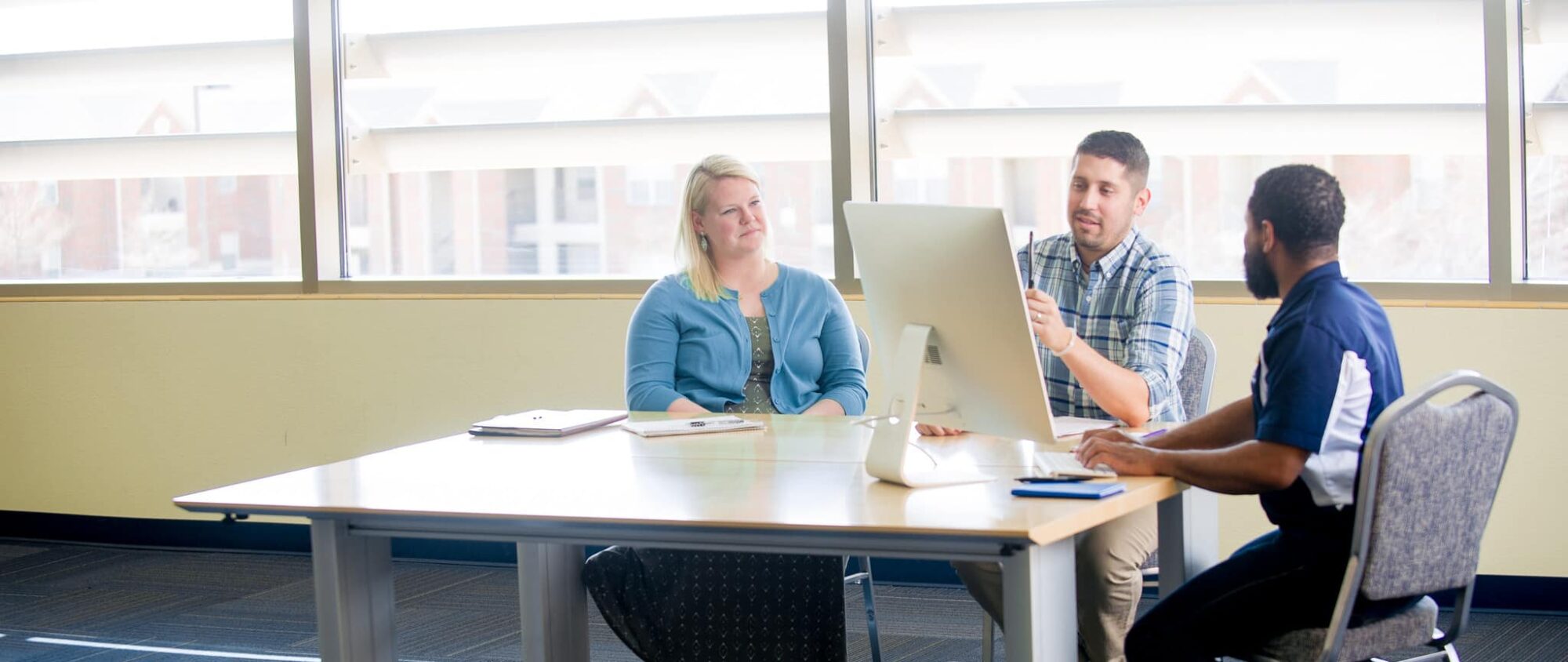 The A&M-Commerce Business Advantage
Here you will gain the knowledge, confidence and the practical tools you need to become a professional, ready to compete in the marketplace.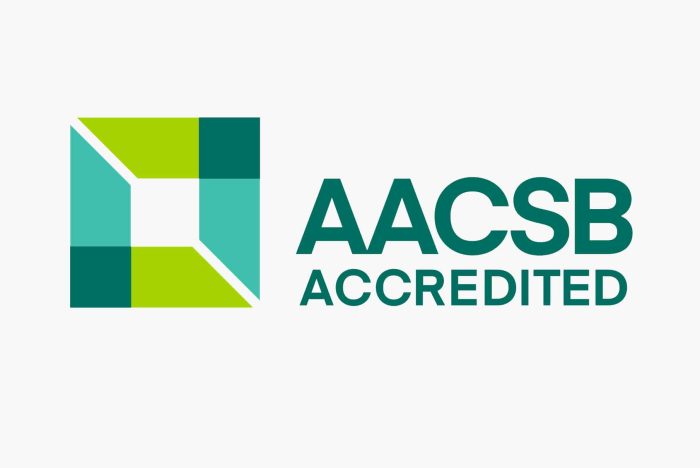 AACSB
Accredited
Earn a valuable degree from a fully accredited business program. Since 1976, the College of Business has held this prestigious designation making it one of roughly 800 institutions to hold such a distinction worldwide.

Student Experience
World-class Faculty
Engage with exceptional faculty who are both significant scholars and industry leaders that provide you with personalized attention. Renowned for their research and enterprising spirit, learn from the best to be the best with industry insights they provide.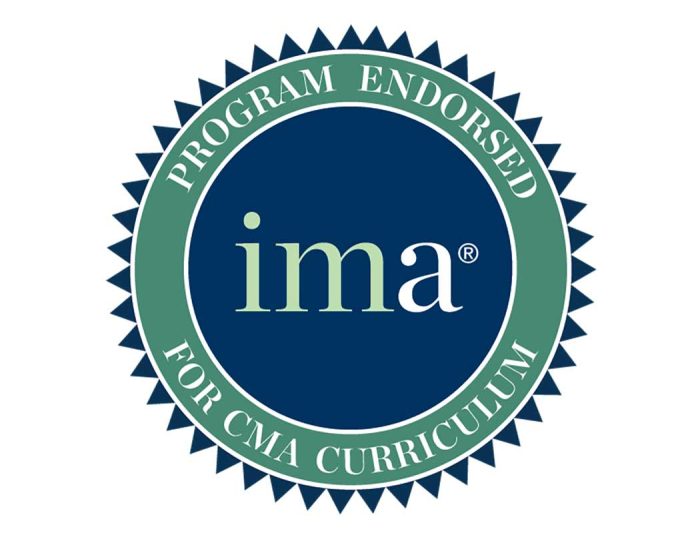 Accounting
Endorsed by the IMA
Our Department of Accounting and Finance is endorsed by the Institute for Management Accountants, which means our programs adequately prepare students to take the Certified Management Accountant certification exam.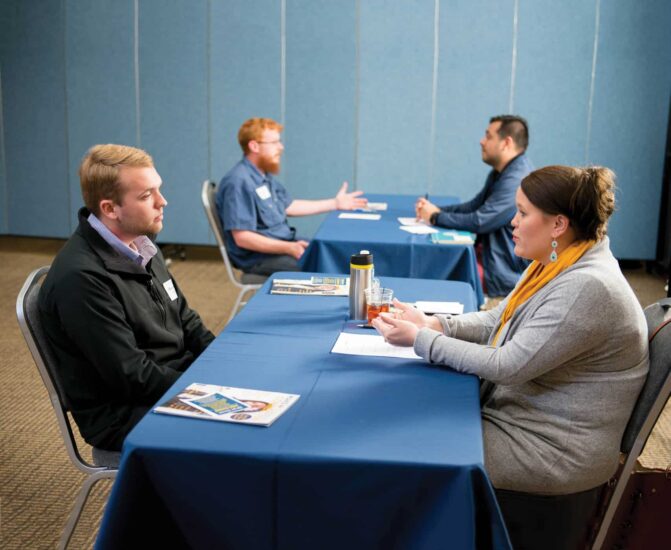 Career Services
Your Future
Explore careers and develop a plan as you meet one-on-one with our career coaches. Our team will help you curate your resume and cover letters, prep you with mock interviews, provide you with professional headshots, and offer you employment opportunities and access to network with some of the largest companies across several industries.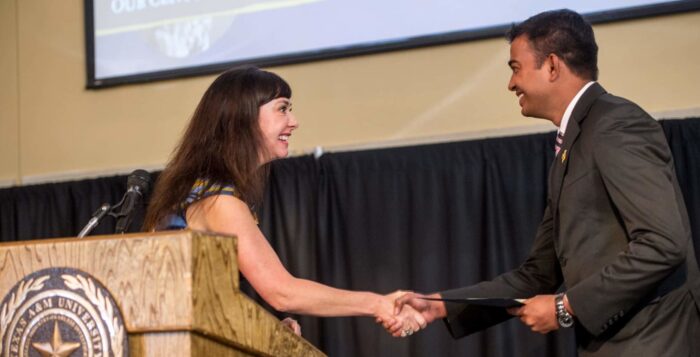 Scholarships
Funding Your Future
Committed to investing in our students' futures, our programs are not only affordable but of great value. In addition to the scholarships available from A&M-Commerce, the College of Business offers scholarships specifically for business students.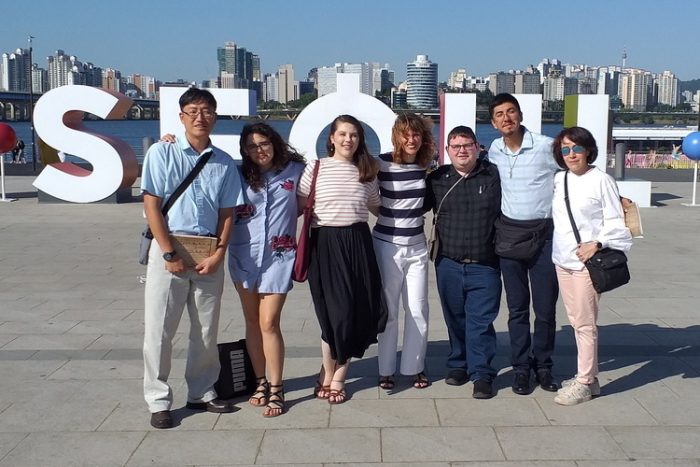 Diverse
Global Exposure
To be successful in the global world, we have curated programs with faculty and staff from around the world attracting a student population that is just as diverse. Students will develop, apply and hone evolving skills to ensure their success here in Texas and abroad.
Explore Our Programs
The Master of Science in Forensic Auditing Analytics combines courses in accounting and business analytics to provide students with traditional forensics and auditing courses but also cutting-edge business analytic skills to successfully prevent and fight financial crime in the increasingly digital economy. Since most significant financial crimes involve computers either in commission, concealment, detection, or investigation, this program provides accounting students with skills not commonly found in traditional accounting programs, including how to extract, preserve, and document digital financial crimes to ensure their admissibility and undeniability in court.
Graduate Certificates
The graduate certificate in Auditing and Forensic Accounting will equip students to gain certifications offered by the Institute of Internal Auditors (IIA) and the Association of Certified Fraud Examiners (ACFE). The twelve semester hours (4 courses) of coursework is eligible to meet requirements for the Master of Science in Accounting (MSA) program should a student wish to pursue it. ACCT 527 & ACCT 562 are in the core curriculum and the remaining courses would meet electives for the MSA.
The Tax Accounting Graduate Certificate is a 12 semester hour (4 course) program. The certificate may be applied to the Master of Science in Accounting (MSA) program with two of the courses ACCT 538 & ACCT 540 required as part of the core and advanced core.
Student Organizations
Beta Alpha Psi
Beta Alpha Psi is an international scholastic and professional financial information honors society. The primary objective of the society is to encourage and give recognition to scholastic and professional excellence in the fields of accounting, finance and management information systems.
National Association for Black Accountants
National Association for Black Accountants (NABA) is dedicated to bridging the opportunity gap for black accounting and finance professionals by providing leadership and technical training, as well as networking and career opportunities. NABA is the largest professional membership organization focused specifically on African-Americans and people of color in the accounting, finance and business-related fields.
The Finance Society
The aim of the Finance Society is to help in the development of the next generation of finance professionals from A&M-Commerce, from degree plan through career. The society is an active student organization in the College of Business that is focused on advising and guiding in the professional, educational and social development of students interested in finance and economics.
Scholarships
As an accounting or finance student, you have access to department scholarships that are specific to your degree.
Meet our Faculty and staff
Featured News
Cost Accounting Students Demonstrate Proficiency in Managerial Accounting During Industry Immersion Presentations
Students specializing in cost accounting at Texas A&M University-Commerce showcased their adeptness in presentation skills and practical comprehension of managerial accounting principles during a recent series of presentations held on November 6th, 2023. These presentations followed comprehensive site visits to prominent industry establishments, including American Spiral Weld, Huhtamaki and Hydro Aluminum situated in Paris, Texas. […]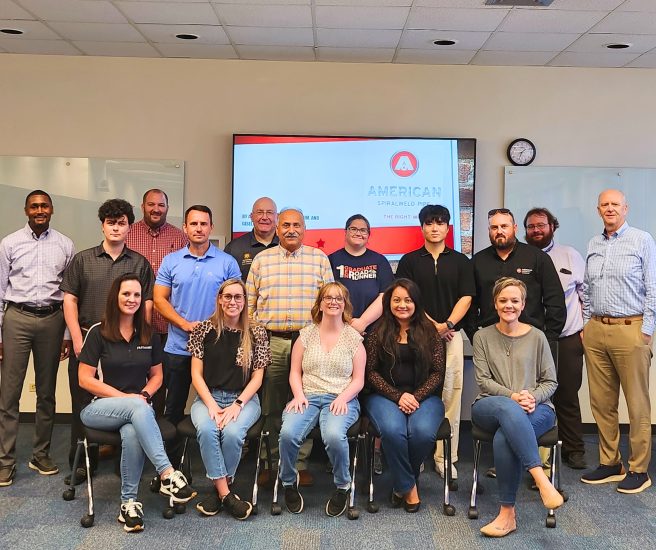 MKTBA Students Attend the 16th ISACA Business Etiquette Luncheon
The Marketing and Business Analytics Student Organization (MKTBA) at Texas A&M University-Commerce was recently invited to attend a luncheon hosted by the North Texas Chapter of ISACA Business. The 16th annual event took place on October 20, 2023, and was hosted at the Brookhaven Country Club in Dallas, Texas. Dr. Son Bui accompanied over 25 […]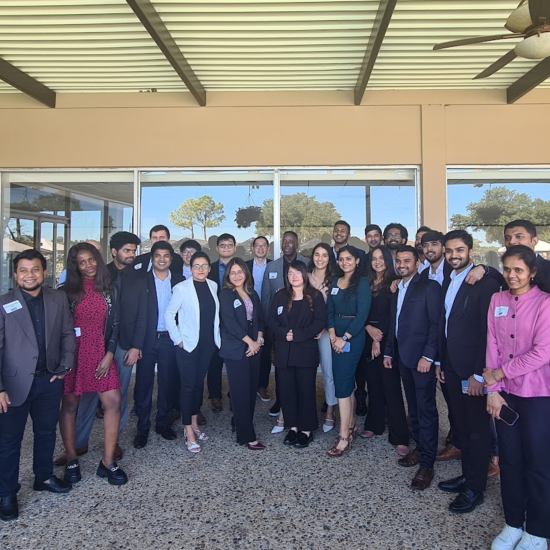 Kate Wallace and her A&M-Commerce Journey
Reflecting back on her alma mater, Texas A&M University-Commerce proved to be a gift for Kate Wallace that continues to see its gifts being paid forward. From starting with a scholarship opportunity through the Honors College to meeting her husband in the College of Business. From passing her CPA exam and then helping other Lion […]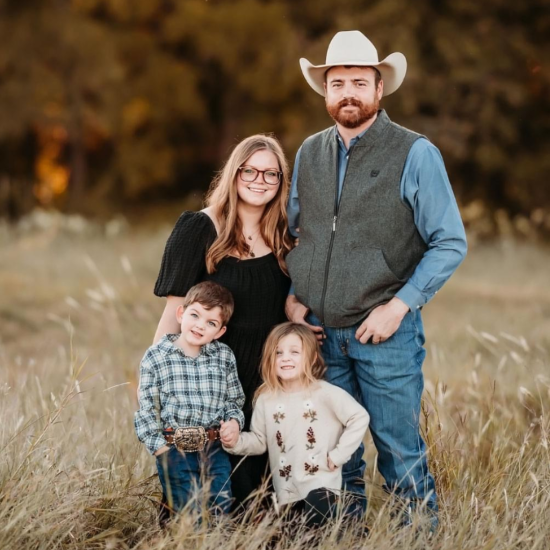 TAMUC Venture College Partners with Global Silicon Valley for Entrepreneurial Education
The Venture College, an entrepreneurship training and development program at Texas A&M University-Commerce, has recently partnered with Global Silicon Valley (GSV) to provide educational resources for aspiring student entrepreneurs. Housed within the College of Business, Venture College is open to all A&M-Commerce students, helping them connect to a community of like-minded students, mentors and the […]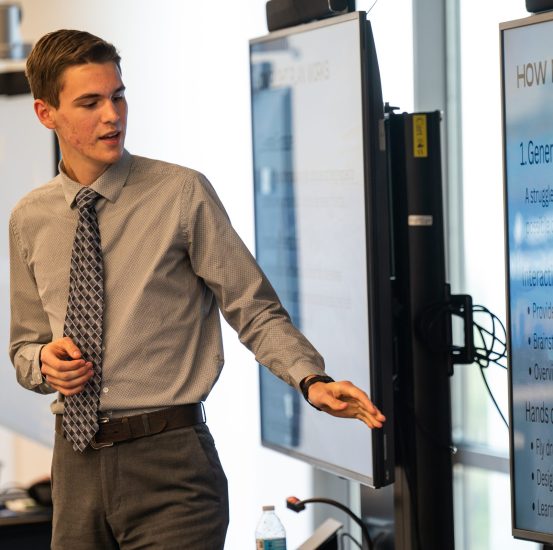 A&M-Commerce College of Business Hosts Successful Career Fair with Industry Collaborators
The Texas A&M University-Commerce College of Business recently hosted a career fair that amplified the power of industry collaborations. The Office of Student Career Preparedness and the Marketing and Business Analytics Student Organization at A&M-Commerce, along with the Greenville, Texas Chamber of Commerce, contributed to this impactful event by connecting prospective employees to 20-plus local […]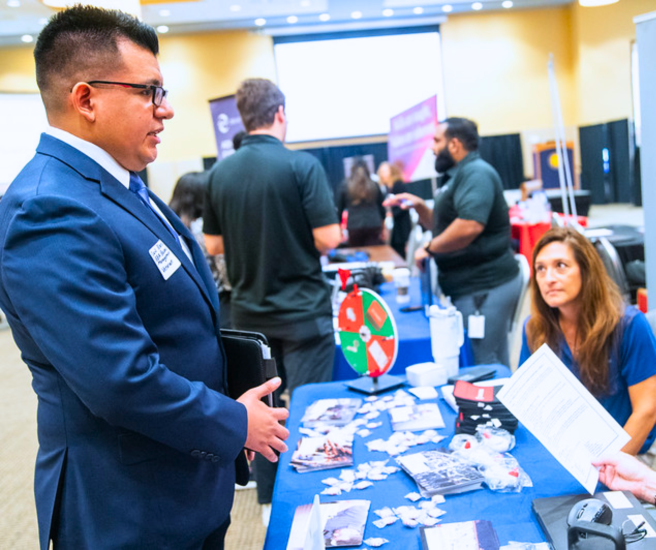 Marketing and Business Analytics Student Organization Kicks Off the Fall Semester with its Semi-Annual Welcome Party
As the Fall 2023 semester gets underway at A&M-Commerce, the Marketing and Business Analytics Student Organization (MKTBA) successfully hosted its semi-annual Welcome Party on September 20, at the Dallas location. Open for all to attend, a group of roughly 50 people comprised of new and existing MKTBA members, along with several College of Business faculty […]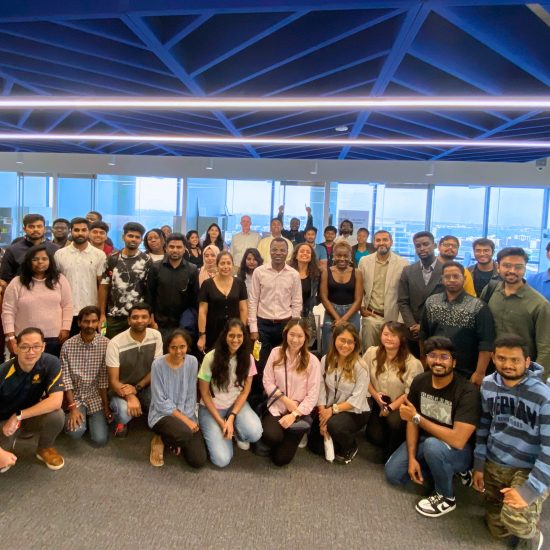 Empowering Students with Effective Communication Skills at the College of Business
The Texas A&M University-Commerce College of Business partnered with Dallas College to present a transformative educational event aimed at enhancing students' communication abilities. Communications professor Courtney Brazile discussed the power of communication, networking and understanding a company's culture during his impactful virtual presentation called "Business Professional Communications." Designed to sharpen students' communication skills, the workshop […]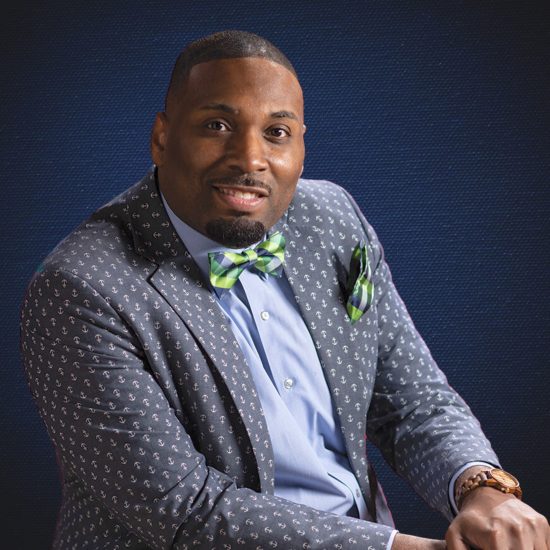 Career Readiness Accelerates at the College of Business
The College of Business at Texas A&M University-Commerce, in partnership with Hewlett Packard Enterprise (HPE), hosted Vinessa Burnett, global internship program manager at HPE, for a workshop titled "How to Ace an Interview and Land Your Next Internship" on September 11 at the Dallas site. More than 50 students attended the event to hone their […]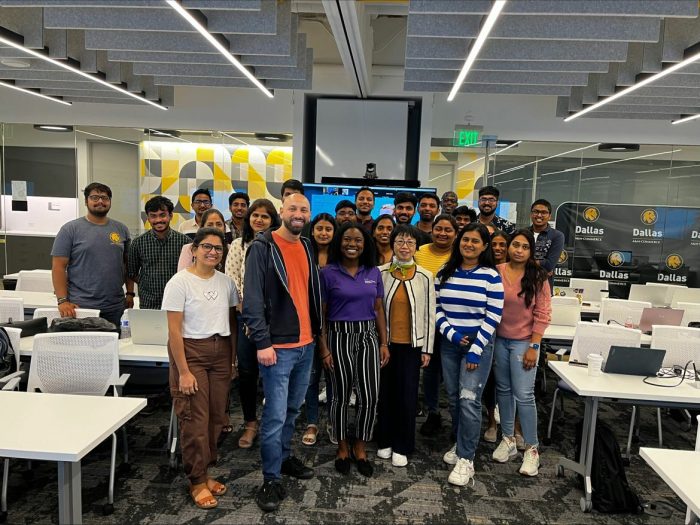 A&M-Commerce College of Business Welcomes Back The North Dallas Chamber of Commerce
Living up to its mission to inspire transformation learning, create applied knowledge and forge impactful connections, the Texas A&M University-Commerce College of Business welcomed back to its Dallas site the North Dallas Chamber of Commerce (NDCoC). The networking event, which took place on August 24, featured 40 chamber members, most notably President and CEO of […]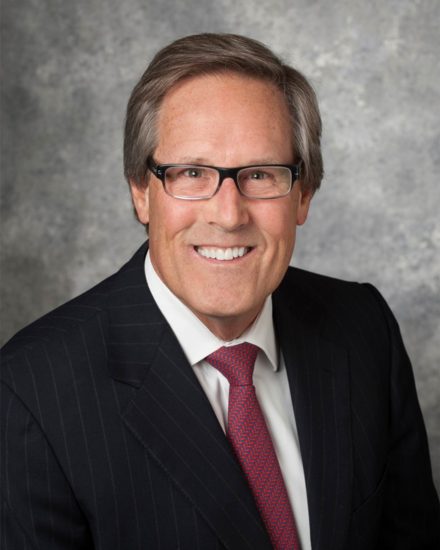 An Inspiring Journey and Legacy of Excellence
Driven by her unwavering passion for business and human behavior, Emily Glass embarked on her academic journey at Texas A&M University-Commerce following in the footsteps of myriad family members prior. Ultimately majoring in Economics, a choice that resonated with her due to the subject's unique fusion of psychology and traditional business concepts, Glass graduated in […]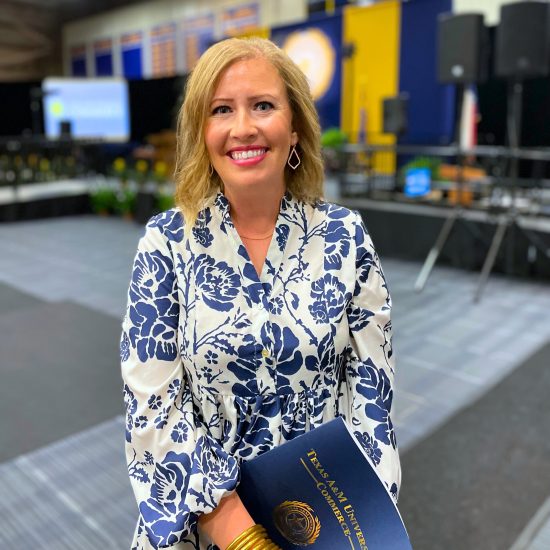 Connect with Us
Department of Accounting and Finance
P.O. Box 3011
Commerce, TX 75429-3011