Find a career where nature meets technology
From ancient achievements to today's amazing advancements, the field of agriculture is discovering new ways to create ideal environments for animal and plant production. This program will provide a comprehensive look at these new techniques and technologies and allow you to dive deeper with four different tracks: Industry, Ornamental Horticulture, Teaching, and Agriculture, Food and Family.
Where It Is Offered
Commerce
Foreign Language
No foreign language credits required
Total Credit Hours
120 hours
Thesis Requirements
No thesis required

Agricultural Sciences & Technology (BS) :: MAJORS/EMPHASIS
Emphases
Industry
Available if you are a community college transfer student with an Associate of Applied Science degree in a specialized agricultural technology area. This emphasis offers you job opportunities in agriculture management and consultancy.
Ornamental Horticulture
Prepares you for a variety of exciting careers from golf courses to greenhouses or environmental agencies to major corporations. Horticulturists with knowledge in ornamental plants, turf grasses, soils and landscape design are in high demand, so you'll see your opportunities grow.
Agriculture, Food and Family Option
Combines three critical aspects of our survival into an academic program leading to careers in production or public service. The program includes teacher certification coursework leading to the preparation of educators in Family and Consumer Sciences but also offers other avenues for working with families as well as the agriculture and food industries.
Teaching
Focuses on competencies in technical and production agriculture as well as methods and techniques for teaching and planning courses. Additionally, you will learn to organize and conduct on-farm agricultural instruction and demonstration programs for schools and the community at large. Indoors or outdoors, you'll spread important, life-sustaining skills to future generations.
Leadership and Communications
The multi-disciplinary curriculum emphasizes the development of authentic leadership, communication skills, diversity, critical thinking and professionalism, rooted in a comprehensive foundation in agricultural sciences. Students completing this emphasis can learn the skills necessary to be able to bridge the gap between agriculture and critical stakeholders.
Minors
Agribusiness
Agricultural Education
Agronomy
Animal Science
Communication
Equine Science
Horticulture
Family and Consumer Sciences
Food Studies
Back to menu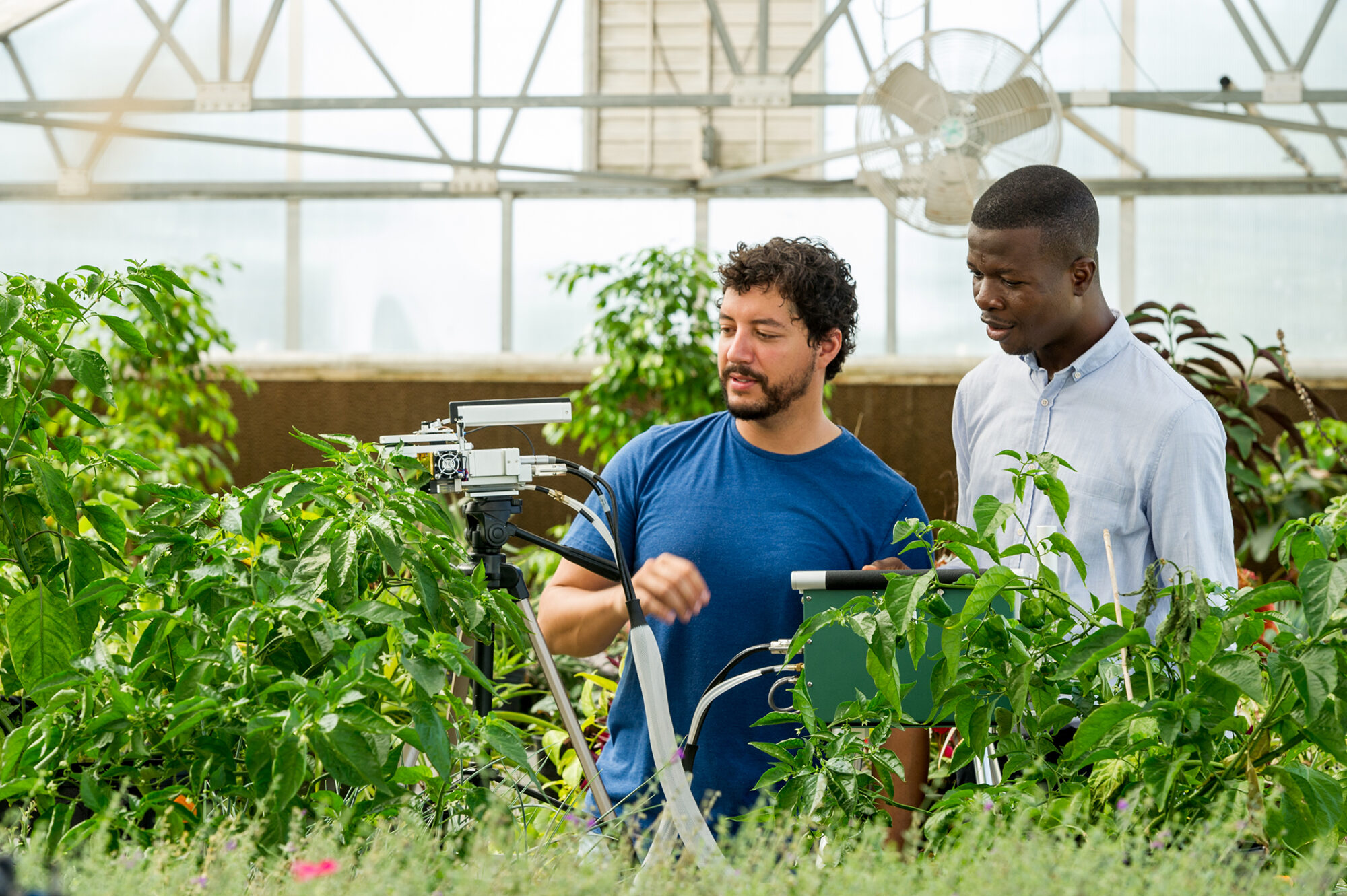 Agricultural Sciences & Technology (BS) :: 1.03b Meet Our Faculty ReadyToEdit
Faculty Spotlight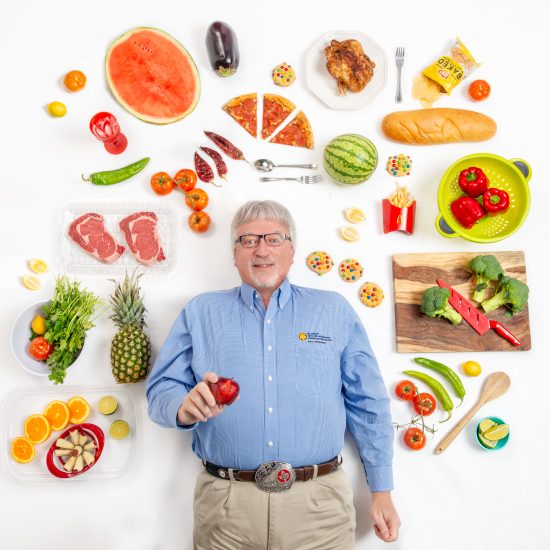 Robert "Bob" Williams, Ph.D.
I grew up on a small farm and have always been interested in food and agriculture. I also love people. This job provides the opportunity for me to work with people in the academic and experiential context of both.
More About Robert "Bob" Williams, Ph.D.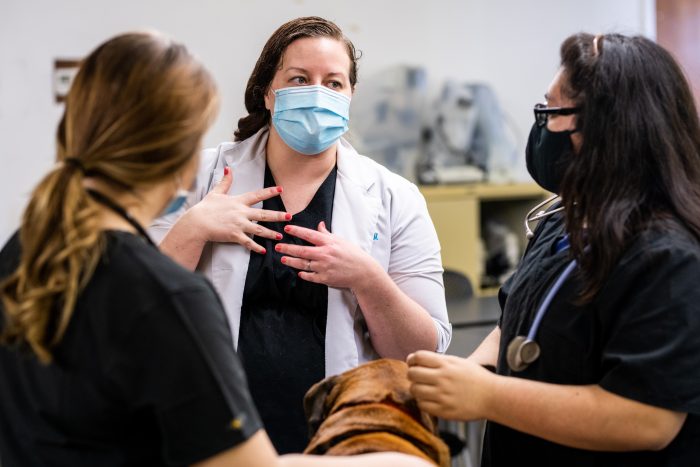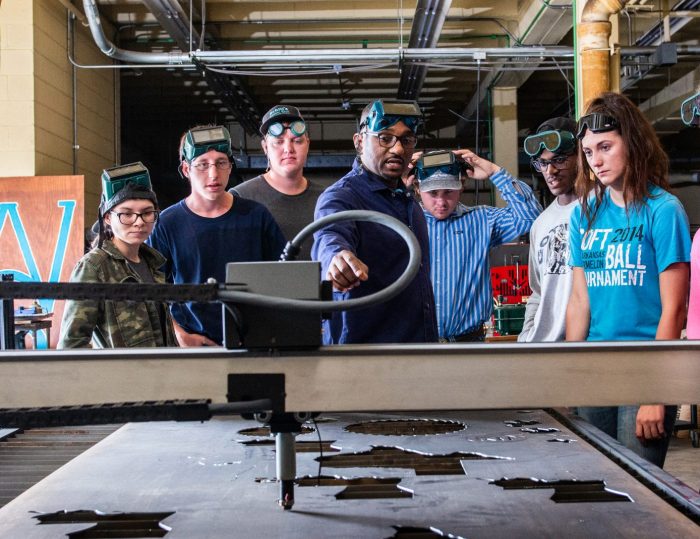 Douglas D. LaVergne, Ph.D.
Teaching is what draws me to my discipline. Teaching a student how to interpret z-scores is just as enjoyable, at least to me, as teaching a student how to read a speed square!
More About Douglas D. LaVergne, Ph.D.
Back to menu
Agricultural Sciences & Technology (BS) :: 1.06 PRACTICAL APPLICATIONS
PRACTICAL APPLICATIONS
A degree in agricultural sciences and technology will offer you the opportunity to:
Obtain principles and theories needed to manage agricultural and environmental technology.
Learn the application of information technology to agricultural and environmental systems.
Develop mathematical concepts and unit analysis skills associated with machinery and equipment, energy, and structural, environmental and natural resource systems.
Grow your knowledge of horticulture, soil science, plant identification, and plant propagation that can be applied to greenhouse, landscape and farm management.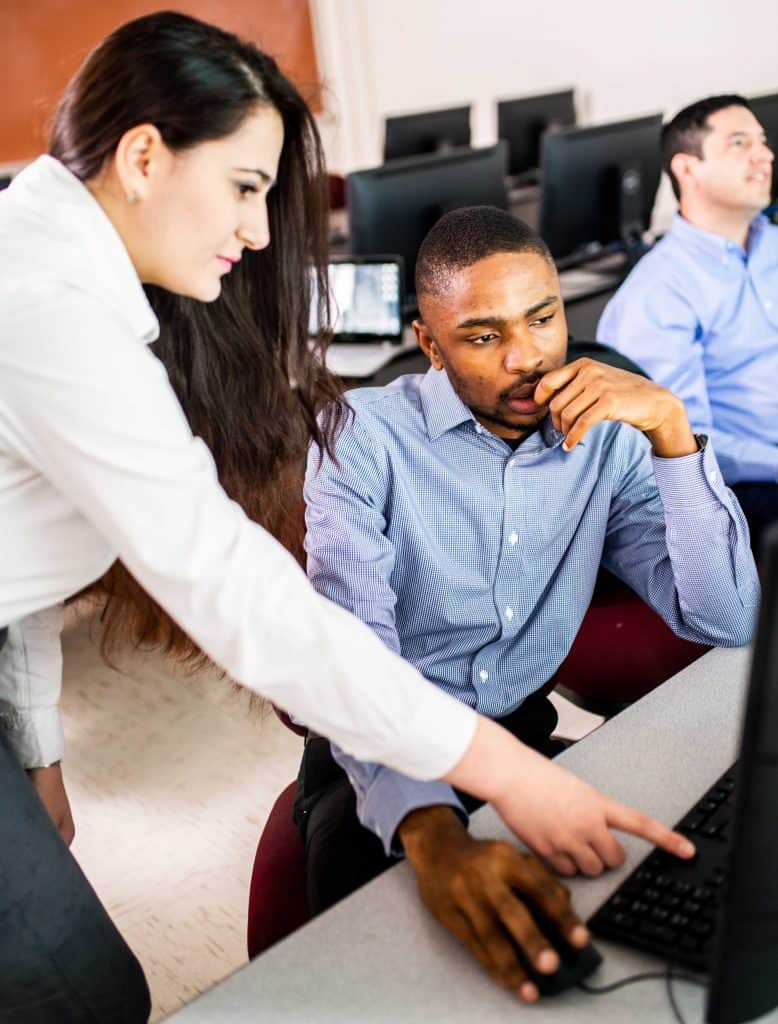 Back to menu
Agricultural Sciences & Technology (BS) :: 1.07 Careers
Careers
Agricultural science and technology students are provided on-the-job experience with internships in the rapidly growing agriculture-related areas of industry and business. All assignments are at an approved work situation under the supervision of a designated faculty member. Here you will apply your in-depth knowledge to the daily challenges found in the field.
Career Possibilities and Current Median Salaries
Farm, Ranch or Agriculture Manager
Agricultural and Food Scientist
US DOL Bureau of Labor Statistics, Occupational Outlook Handbook, 2018
Back to menu
Agricultural Sciences & Technology (BS) :: 1.11 WHAT YOU WILL LEARN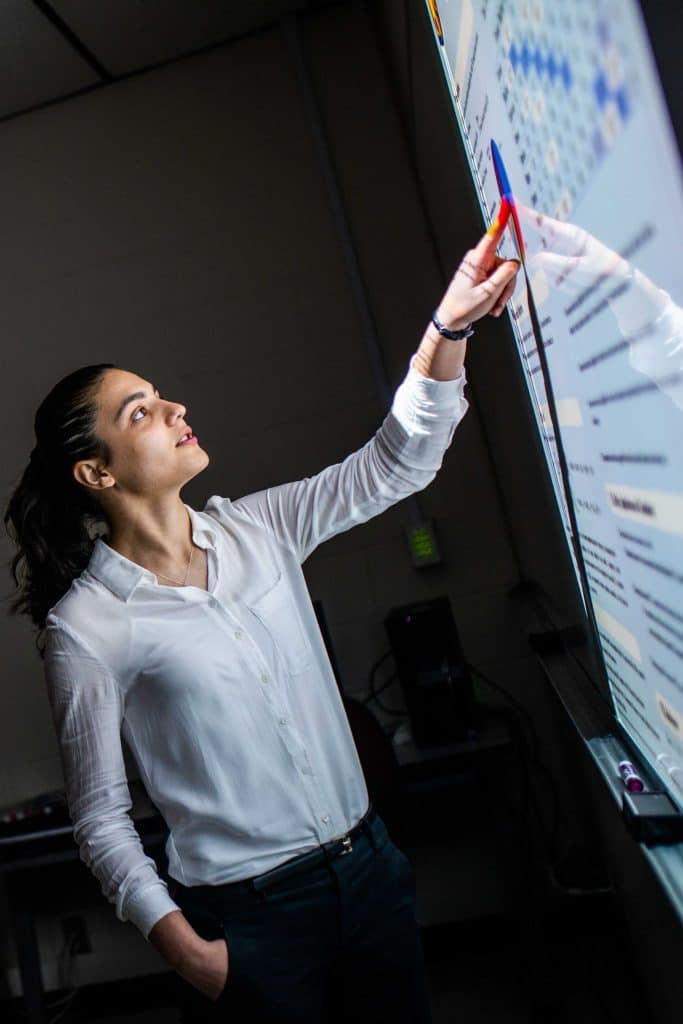 What You Will Learn
You will receive a comprehensive overview of how science and technology improve processes and outcomes in agriculture. You will also gain in-depth knowledge of either agricultural industries or ornamental horticulture via two emphases options.
Courses to Prepare You for Your Career
Foundation courses including principles of management, intro to agriculture, and general chemistry
Core courses including agriculture economics, soil science, and farm and natural resources management
Back to menu
Agricultural Sciences & Technology (BS) :: 1.12 FEATURED COURSES
Featured Courses
Ornamental Plant Identification
PLS 230
In this course, you will learn the identification, nomenclature, classification, cultural requirements and landscape uses of ornamental trees, shrubs, vines, and garden annuals and perennials.
Economic Entomology
PLS 2313
This course introduces you to the major orders of insects and other arthropods of economic importance with specific emphasis on those beneficial and harmful to agricultural and horticultural crops, livestock, pets, and food products. Control techniques using Integrated Pest Management will be included.
Professional Agricultural Communications
AG 300
This course will teach you the techniques of agricultural communication and emphasize principles involved in job-searching, as well as the techniques of interviewing, resume writing, letters of inquiry, etc.
Back to menu
Agricultural Sciences & Technology (BS) :: Student Organizations
Student Organizations
The Agribusiness Club encourages fellowship among students in both agribusiness and agricultural and applied economics. We provide students with unique networking and professional opportunities and experiences.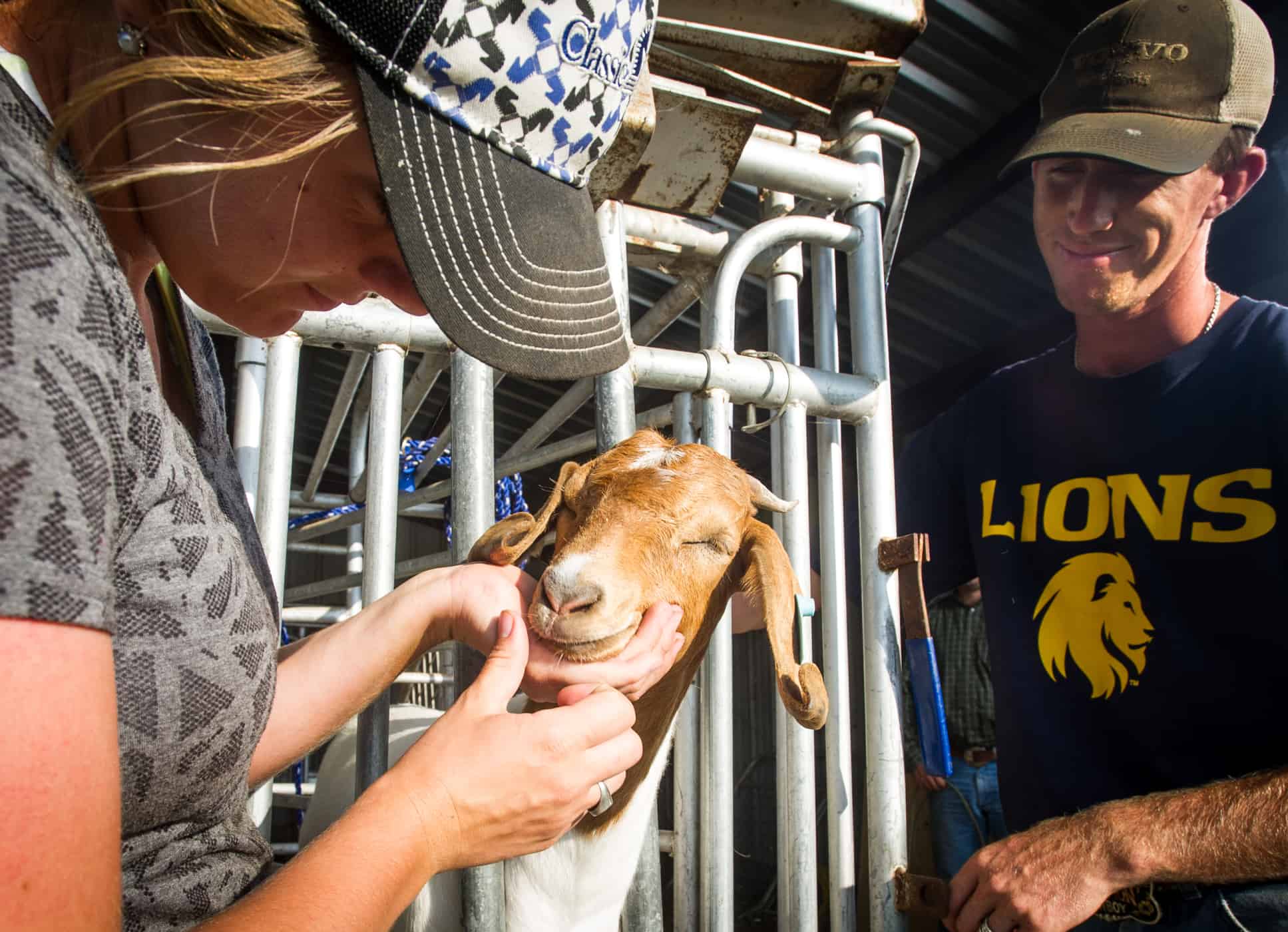 Back to menu
Undergraduate Program Costs
Program Costs
Tuition and fees for undergraduate students taking 12 credit hours are $4,212 for Texas residents and $9,108 for non-residents.
Back to menu
START YOUR JOURNEY! Two buttons
START YOUR JOURNEY!
Back to menu