Grow your passion for animals into a career with a degree in Animal Science
Today, Texas agriculture has a Lone-Star-state-sized economic impact annually of $100 billion. At A&M-Commerce, you can hit the ground running to help build on this incredible momentum. Whether you choose to work in ranch management or on behalf of businesses deeply rooted in livestock including beef cattle, sheep, goats, swine or horses, you'll gain a firm understanding of agribusiness, livestock culture and the preparation of animals for food production purposes. You'll also have the opportunity to hone your skill set through internships in school and specific course offerings around your interests like equine science and cattle management.
Where It Is Offered
Commerce
Foreign Language
No foreign language credits required
Total Credit Hours
120 hours
Thesis Requirements
No thesis required
Animal Science (BS) :: 1.02 Good Fit For You
Is this Program a Good Fit for You?
Animal Science students are typically interested in:
Animal pharmaceutical sales
Food inspection
Stable management
Breed organizations
Ranch management
Back to menu
Animal Science (BS) :: 1.06 PRACTICAL APPLICATIONS
PRACTICAL APPLICATIONS
A degree in animal science will offer you the opportunity to:
Gain a firm understanding of selection, reproduction, nutrition and marketing of animal products.
Investigate the technologies, methods and practices that foster research, chemical reasoning and scientific breakthroughs.
Learn livestock and species-based management strategies.
Acquire on-the-job experience in agri-related areas of industry and business.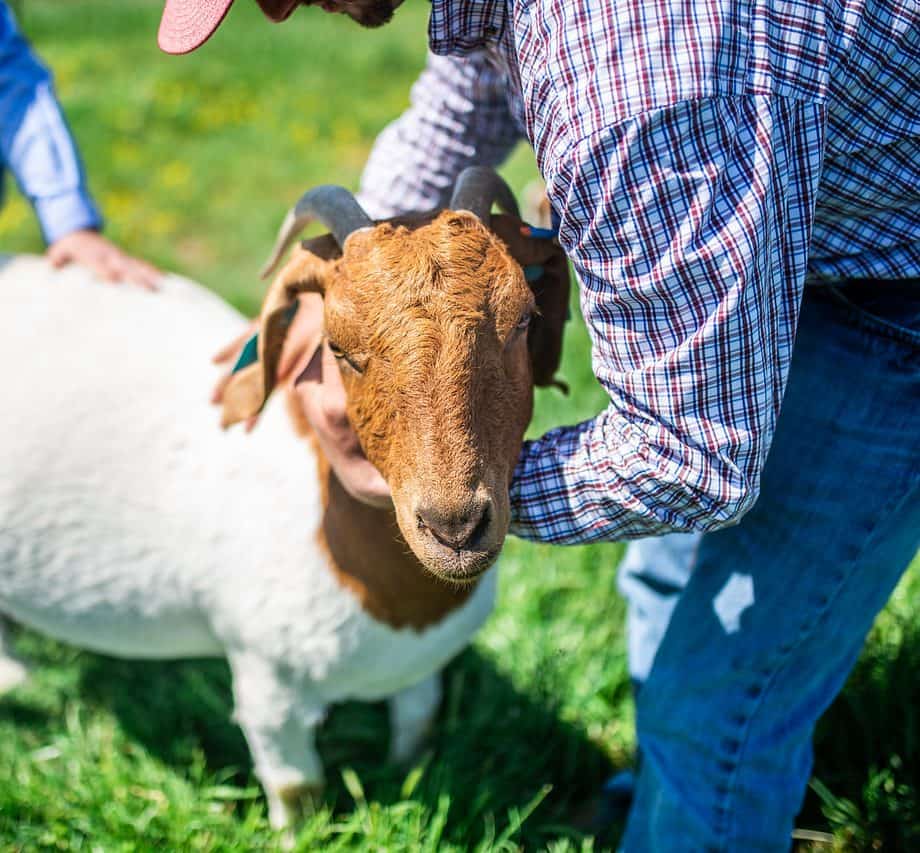 Back to menu
Animal Science (BS) :: 1.07 Careers
Careers
Animal science students develop all the tools and knowledge base to become technical and sales representatives with agricultural businesses such as consulting firms, feed and pharmaceutical companies, and regulatory agencies along with potential roles as ranch managers or county extension agents. Graduates are well-positioned to transition quickly when internship and job opportunities present themselves.
Career Possibilities and Current Median Salaries
Wholesale and Manufacturing
Sales Representative
Agricultural and Food Scientist
US DOL Bureau of Labor Statistics, Occupational Outlook Handbook, 2018
Back to menu
Animal Science (BS) :: 1.08 INTERNSHIP OPPORTUNITIES ReadyToEdit
Internship opportunities
Internship experience provides the foundation employers are often looking for. Internships are offered as optional credit for this program and can be an important part of your education experience. These are just a few of the companies that partner with Career Development and offer opportunities for A&M-Commerce agriculture students.
Back to menu
Animal Science (BS) :: 1.10 MAJORS/EMPHASIS
Minors
Agribusiness
Agricultural Education
Agronomy
Equine Science
Family and Consumer Science
Food Studies
Horticulture
Back to menu
Animal Science (BS) :: 1.11 WHAT YOU WILL LEARN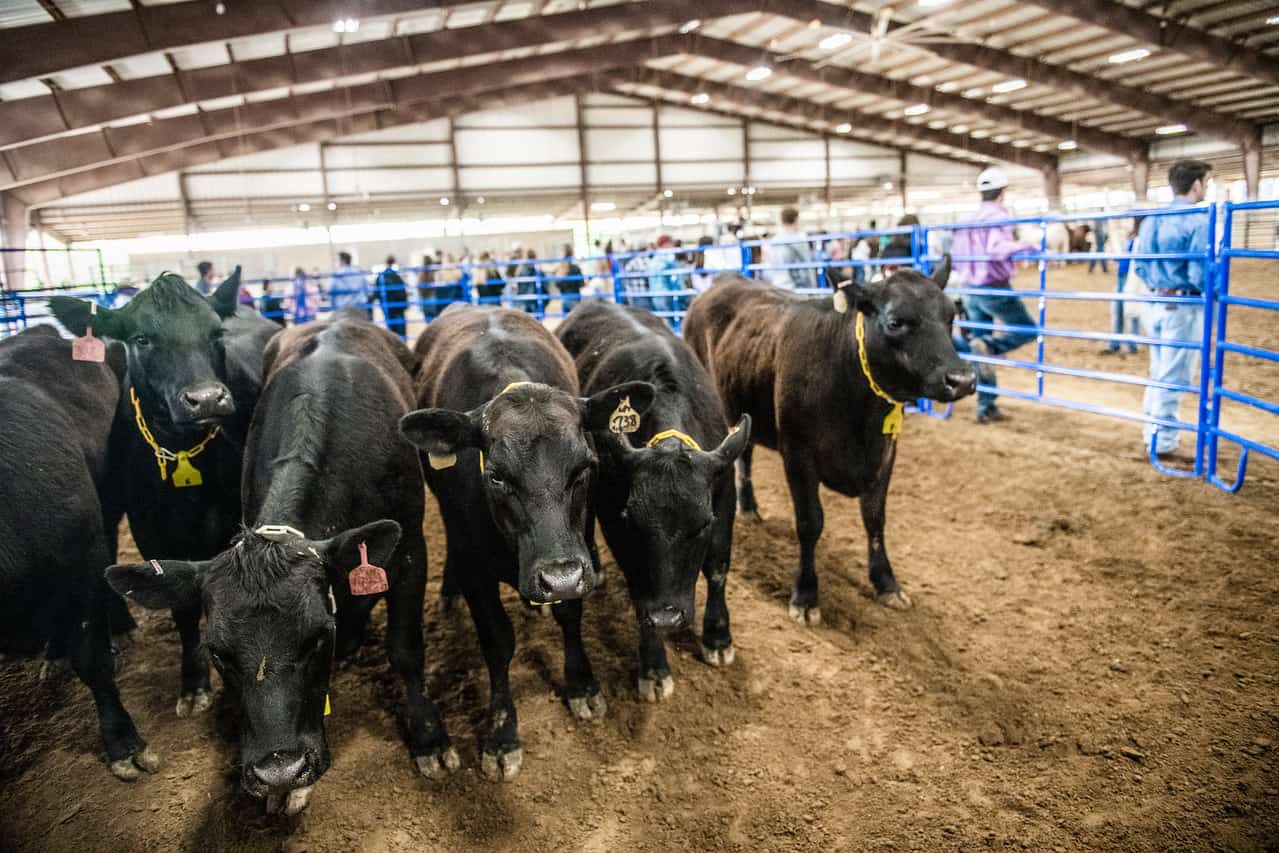 What You Will Learn
After finishing challenging, fast-paced coursework tailored to your interests, you'll be prepared for specific jobs such as ranch manager, county extension agent and laboratory technician.
Courses to Prepare You for Your Career
Core courses include beef cattle production, swine production, animal nutrition, genetics of livestock improvement and livestock management techniques.
Supporting courses include soil science, zoology and agricultural economics.
Back to menu
Animal Science (BS) :: 1.12 FEATURED COURSES
Featured Courses
Reproductive Physiology of Domestic Animals
ANS 311
This course will teach you the anatomy and physiology of the male and female reproductive systems of domestic animals, as well as the endocrinology of reproduction, gestation and parturition.
Livestock Management Techniques
ANS 317
You will practice animal handling and management techniques for dairy, beef, sheep, swine and poultry.
Introduction to Animal Science
AGRI 1319
This course gives you a preliminary study of the selection, reproduction, nutrition and marketing of beef and dairy cattle, swine, sheep, horses and poultry.
Back to menu
Animal Science (BS) :: Student Organizations
Student Organizations
Some Organizations you can get involved in include:
AgriBusiness Club
Pre-Vet Society
Horticulture Club
Alpha Gamma Rho
Sigma Alpha
Collegiate FFA
Horsemen's Club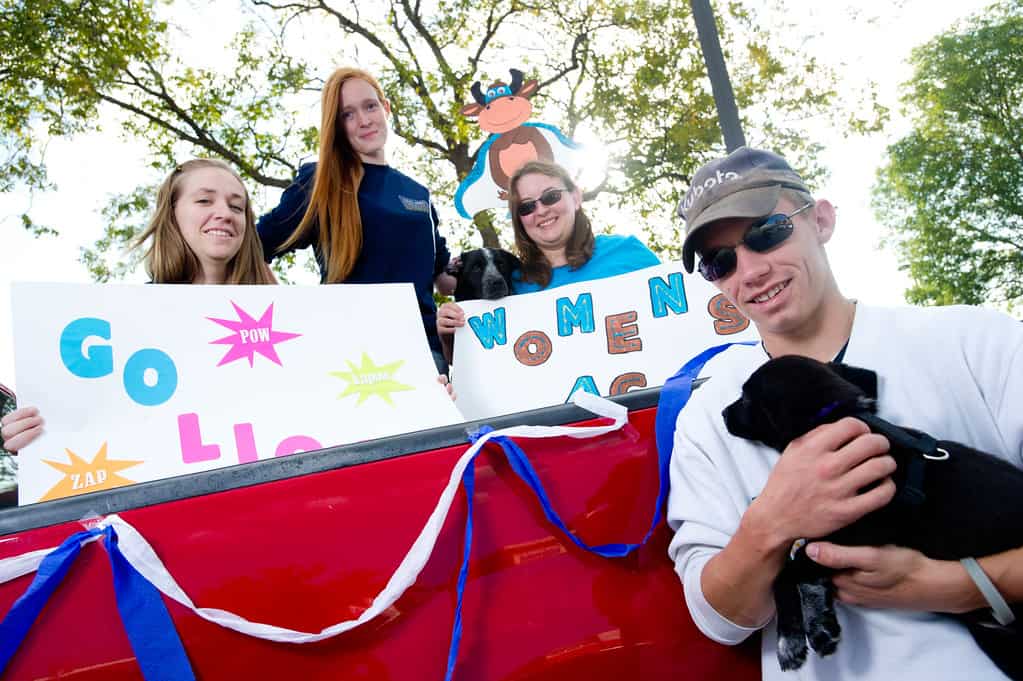 Back to menu
Undergraduate Program Costs
Program Costs
Tuition and fees for undergraduate students taking 12 credit hours are $4,212 for Texas residents and $9,108 for non-residents.
Back to menu
START YOUR JOURNEY! Two buttons
START YOUR JOURNEY!
Back to menu