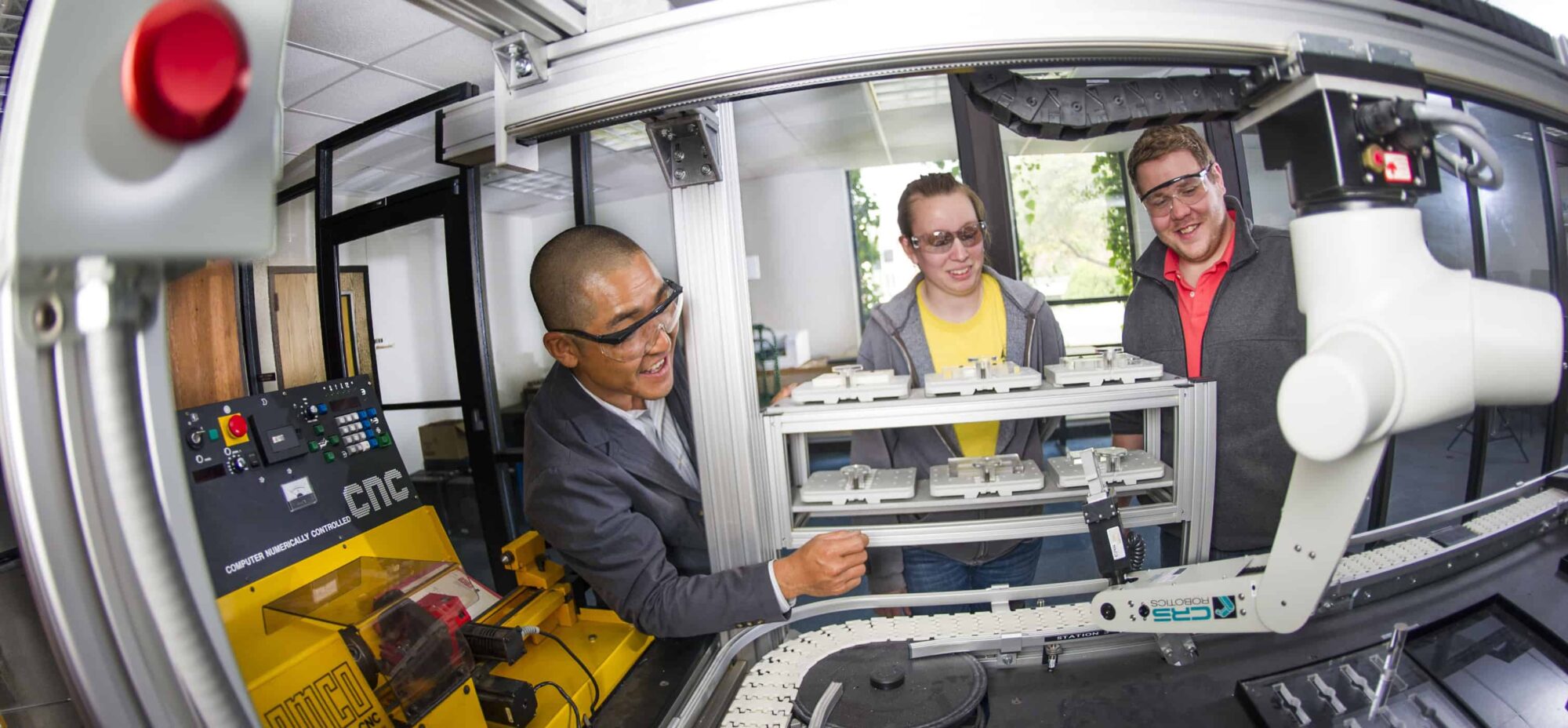 Department of Engineering and Technology-(Aditya Editing) :: Explore Our Programs
Explore Our Programs
Construction engineering is involved in the planning, management and building of structures and facilities essential to societies and communities, as well as the overall improvement in the standard of living. If you are interested in rebuilding and maintaining the current infrastructure in the United States and/or developing the new infrastructure needed to support population growth, this is your degree.
Where It Is Offered
Commerce
Foreign Language
No foreign language credits required
Total Credit Hours
126 hours
Thesis Requirements
No thesis required
Back to menu
Department of Engineering and Technology :: Featured News COB
News SPOTLIGHTS
A&M-Commerce Electrical Engineering Students Reach Finals of AFRL Challenge
A team of students from Texas A&M University-Commerce recently reached the finals of the Beyond 5G Software Defined Radio University Challenge hosted by the Air Force Research Lab. This is the fourth installment of the competition, which saw universities from across the nation competing. The team — Comprised of Devin Beamon, Taylor Harris, Samuel Gonzalez, […]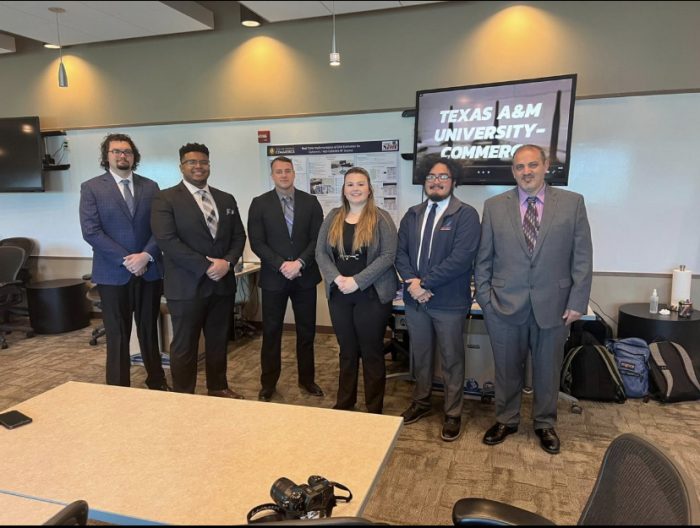 TAMUC Engineering and Technology Professor Receives Professional Excellence Award
Ayman Elzohairy, Ph.D., assistant professor in the Department of Engineering and Technology at A&M-Commerce, recently received the A&M-Commerce Faculty Senate Award for Professional Excellence in Research, Scholarship and Creative Activities—Unfettered Thought. The professional excellence awards recognize faculty who distinguish themselves through outstanding achievement in particular areas of their professional duties including teaching, scholarship and service. […]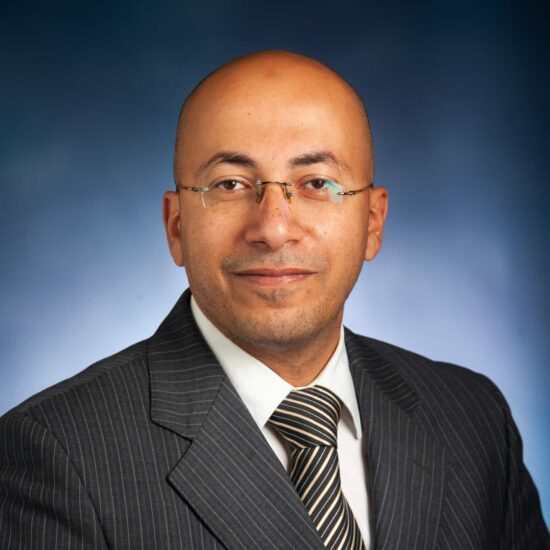 Paris Regional Medical Center Honors TAMUC Engineering and Technology Department at Appreciation Luncheon
Representatives from the Department of Engineering and Technology at A&M-Commerce attended a Dec. 15 luncheon at Paris Regional Medical Center (PRMC), where the department was recognized for providing personal protective equipment during the COVID-19 pandemic. A&M-Commerce attendees included Brent Donham, Ed.D., dean of the College of Science and Engineering; Perry Moler, Ph.D., assistant professor and […]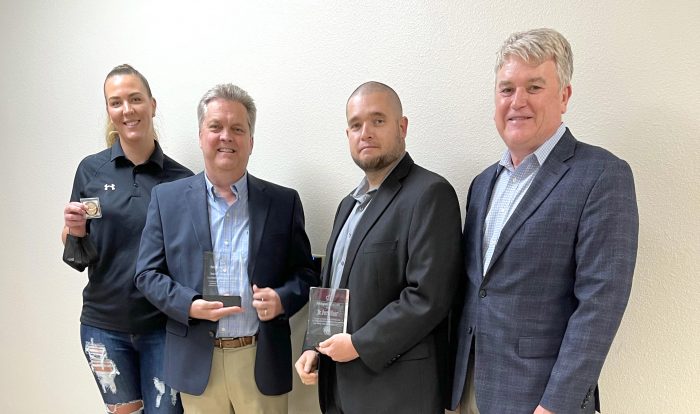 A&M-Commerce Undergraduate Electrical Engineering Program Earns Accreditation
The Department of Engineering and Technology at Texas A&M University-Commerce recently announced that its Bachelor of Science in Electrical Engineering is newly accredited by the Engineering Accreditation Commission of ABET. ABET is a non-profit, non-governmental agency tasked with accrediting academic programs in applied and natural science, computing, engineering and engineering technology. Accreditation provides assurance that […]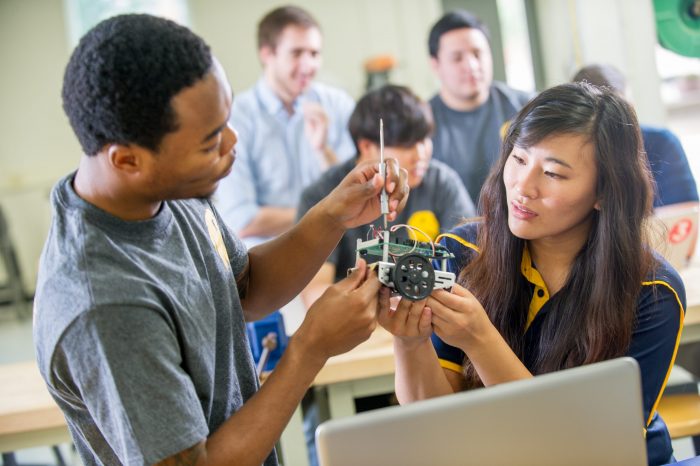 TAMUC Alum Designs Cranial Prosthesis With Cornell University Team
In the two years since graduating from Texas A&M University-Commerce, Karli Thornton has been busy changing the world. She has worked internationally, earned her master's degree in biomedical engineering from Cornell University in New York and designed a patent-pending cranial prosthesis device that can potentially help millions of patients. None of her success would be […]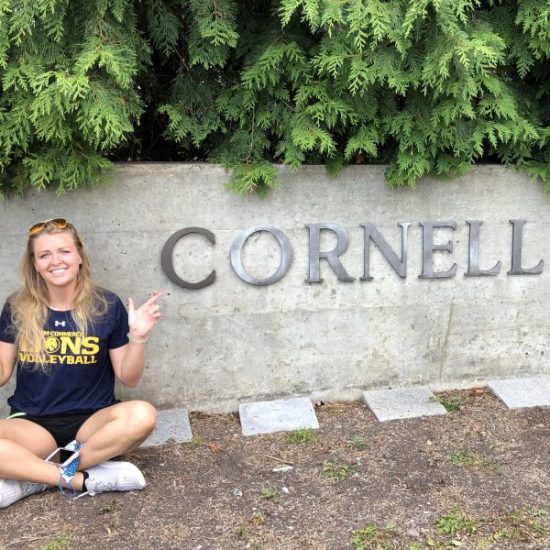 TAMUC Alum Making Waves in Cybersecurity as an Industry Leader
A Texas A&M University-Commerce alum is gaining serious recognition in the world of cybersecurity, and was recently named an industry leader by a national publication. Earlier this year, Heather Gantt-Evans was named one of Security Magazine's Top Cybersecurity Leaders for 2021. This comes after just 10 years in the field, attesting to her skill and […]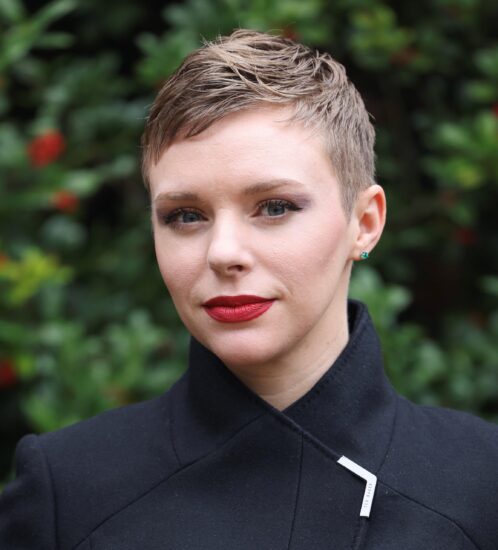 TAMUC Tech Management Program Named One of the Most Affordable in the Country
In a recent ranking from GreatBusinessSchools.org, the B.S. in Technology Management at Texas A&M University-Commerce was named one of the most affordable degrees in engineering management in the nation. A&M-Commerce's program, which integrates technology, applied engineering, project management, and leadership, was ranked the third-most affordable. GreatBusinessSchools.com is an independent, third-party site that ranks schools and […]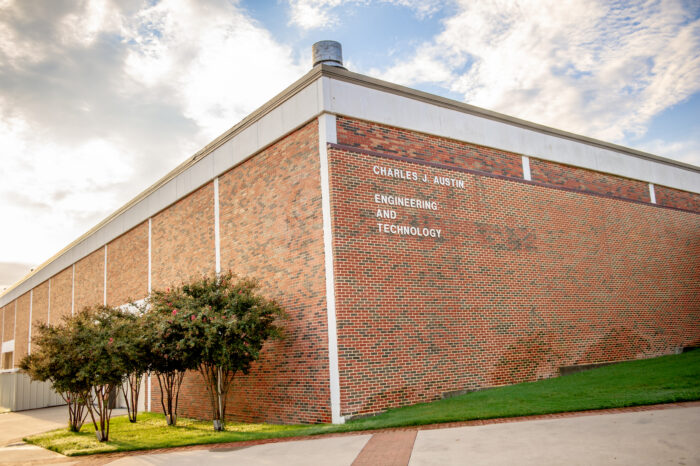 A&M-Commerce Students Build Rube Goldberg Machine
A group of A&M-Commerce engineering and physics students recently designed and built a Rube Goldberg machine in the Jimmy and Sherrol Shirley Makerspace on campus, under the direction of A&M-Commerce engineering faculty members Dr. Perry Moler and Patrick Carter. The group included electrical engineering students Caleb Otte, Devin Beamon and Rhiannon Roberts, and physics student […]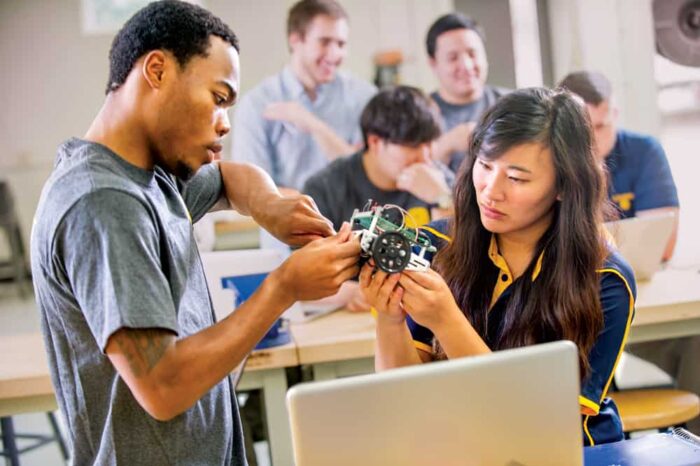 Retooled Technology Management Program at A&M-Commerce Provides Career Elevation
The Department of Engineering and Technology at Texas A&M University-Commerce is introducing enhancements to the Master of Science in Technology Management program. Technology management has been deemed an emerging field of study by the U.S. Department of Education. The revamped program, which began in 1997, will provide more flexibility for students while responding to continually […]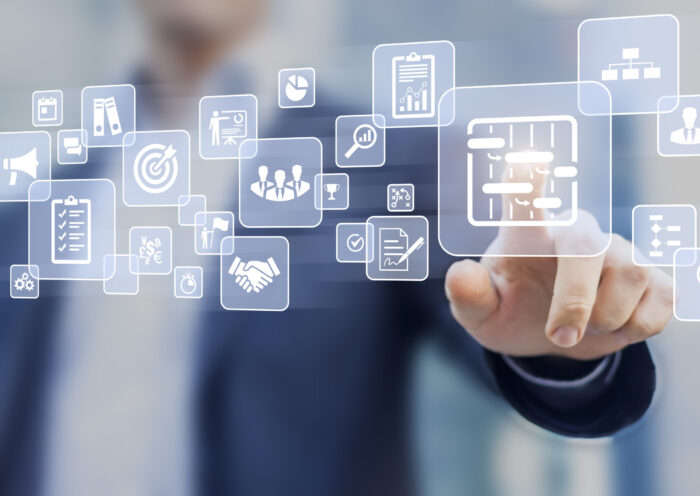 First Graduates of A&M-Commerce Electrical Engineering Program Announced
A&M-Commerce alums Charlie Didear and Craig Anderson made history this month as the university's first two electrical engineering graduates. Dr. Andrea Graham, head of the Department of Engineering and Technology, and faculty member Patrick Carter recently presented them with commemorative shadow boxes—which Carter made himself—to celebrate their historic significance as the program's first graduates. Didear, […]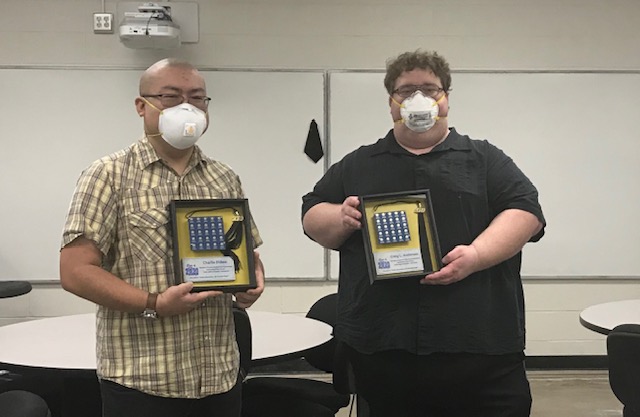 Back to menu
Department of Engineering and Technology-(Aditya Editing) :: Student Organizations and Involvement
Student Organizations
The Department of Engineering and Technology encourages fellowship among students within the discipline. There are several national student organizations to choose from.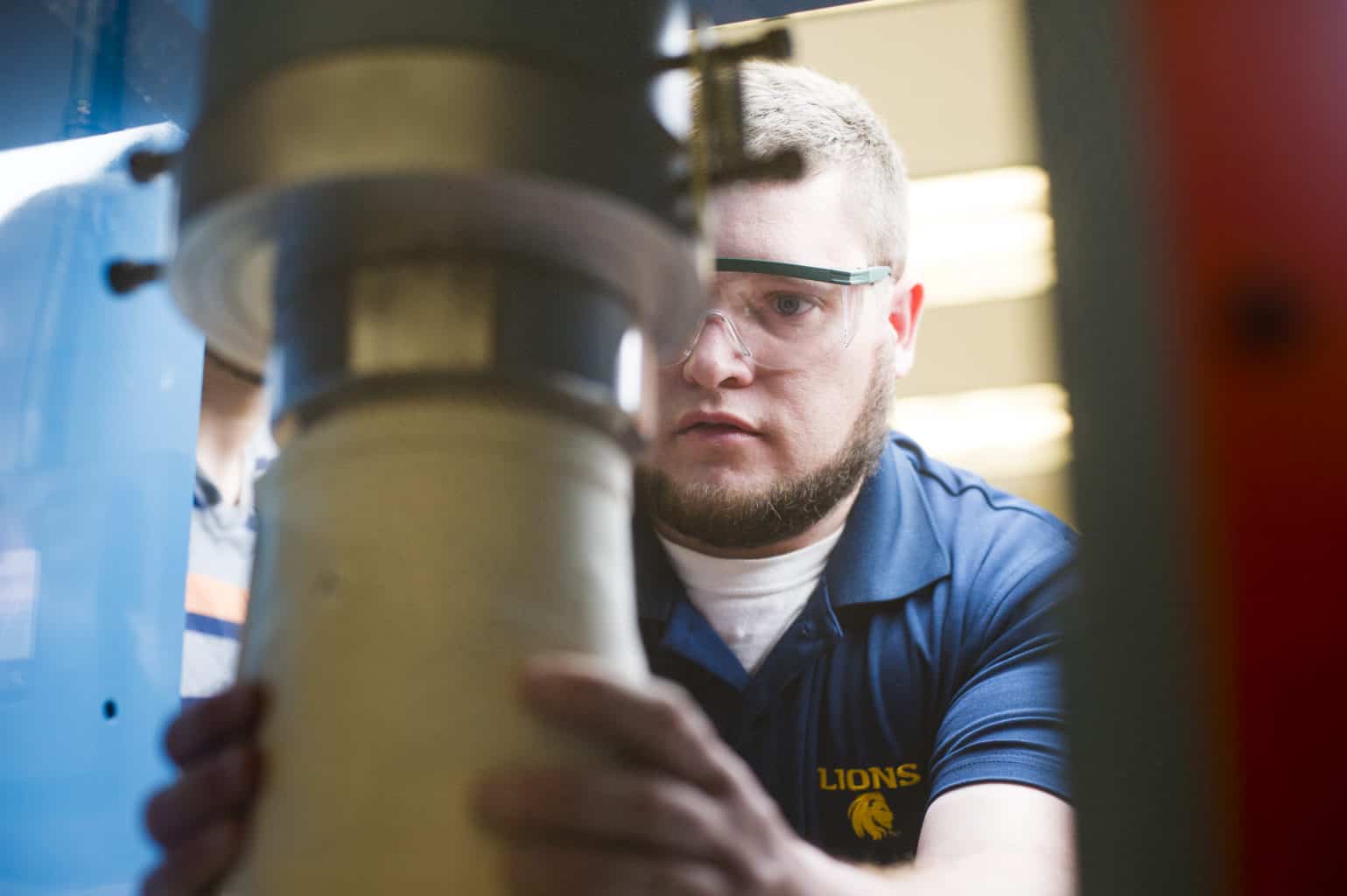 Back to menu
Department of Engineering and Technology :: Scholarships
Scholarships
As an engineering and technology student, you have access to a wide range of scholarships specific to your degree.
Back to menu
Engineering and Technology :: RESEARCH PUBLICATIONS AND GRANTS
Our Research
Our engineering and technology faculty are excited to develop your knowledge and skills through research. Opportunities are available for both undergraduate and graduate students. We encourage you to discuss any research interests with your professors.
In this project, an overview of the effects of environmental conditions on the mechanical properties of rubberized concrete is experimentally explored. These conditions include freeze and thaw cycles, temperature, and salt attack. Moreover, the effect of adding stainless-steel fibers to the rubberized concrete is investigated to utilize both the advantages of rubber and stainless-steel fibers in concrete. Concrete specimens are prepared with different percentages of rubber and steel fibers, cured, and stored under different environmental conditions.
The support sponsored by NYCON and ALP Supply is gratefully acknowledged.
Our research focuses on accelerating the transition to smart cities through integrated assimilation and deployment of several emerging renewable energy technologies. Photovoltaic roof tiles as renewable electric powertrains can be integrated with grid-connected rechargeable lithium-ion battery storage system as well as off-the-grid use system. Our research efforts include: deployment of a smart solar photovoltaic building unit (PVBU), monitoring and control of solar generation and energy consumption, software for Levelized Cost of Electricity (LOCE) data analytics, solar PV devices efficiency simulation and financial engineering to avoid reliance on government's subsidies.
Back to menu
Department of Engineering and Technology :: Meet our Faculty and Staff
Meet our Department
Back to menu
Department of Engineering and Technology :: We are Here to Help!
We are here to help!
Back to menu
Department of Engineering and Technology :: Contact Us
Contact Us
Department of Engineering & Technology
P.O. Box 3011
Commerce, TX 75429-3011
Back to menu
START YOUR JOURNEY! Two buttons
START YOUR JOURNEY!
Back to menu