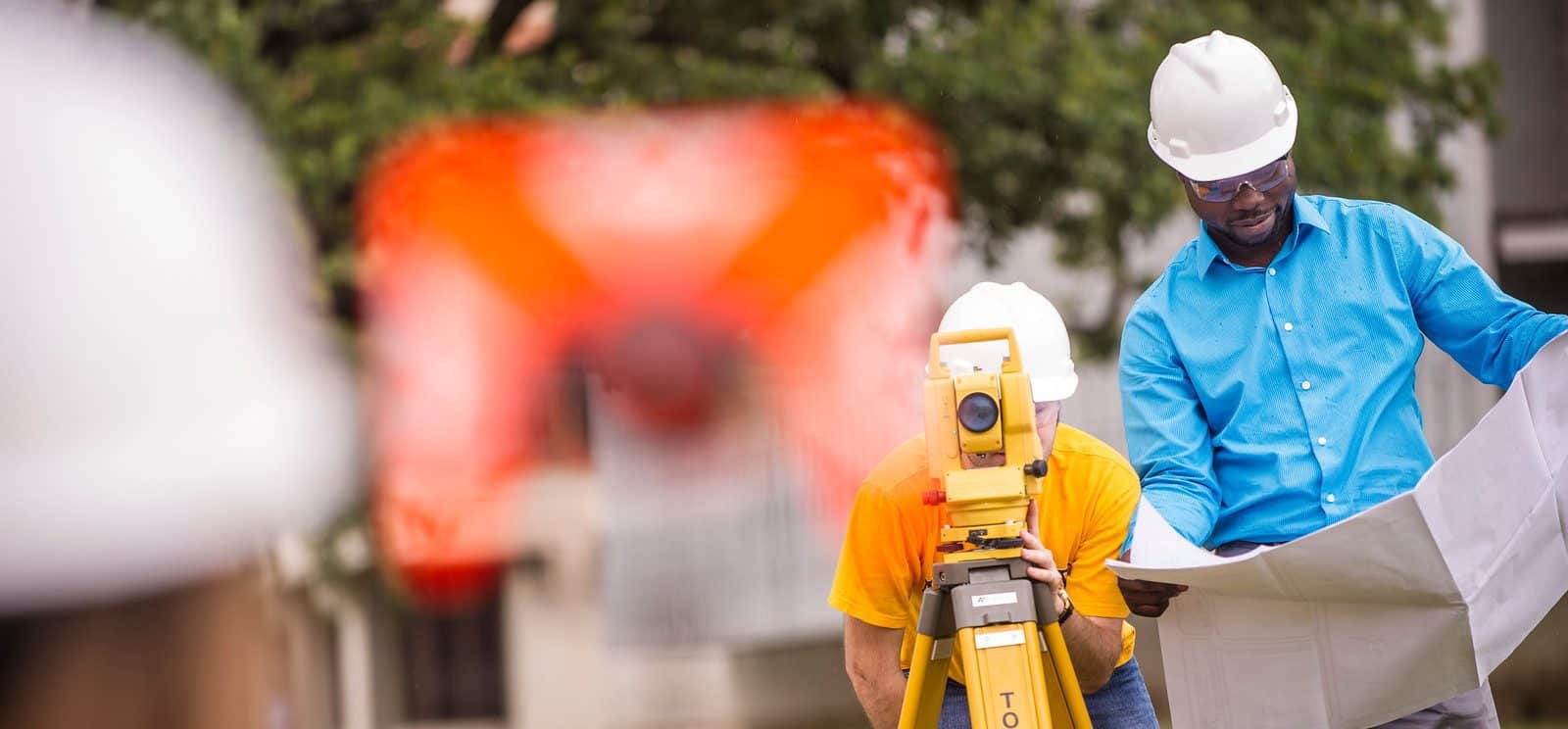 Construction Engineering (BS)
Begin your academic preparation by acquiring knowledge in mathematics, science and engineering. In conjunction with modern computing techniques, you can pave the way to create business solutions for a variety of construction projects.
Total Credit Hours
126 credit hours
Foreign Language
No foreign language credits required
Build a Solid Foundation
Learn to identify, formulate and solve engineering problems by determining economic viability and managing the construction process. Our construction engineering program provides opportunities to work as a team on capstone projects that will develop your skills in:
Client interaction
Planning and scheduling
Proposal development
Cost estimating
Identification of design criteria
And more!
A construction engineering degree will position you to choose from a variety of managerial and engineering roles. Apply today!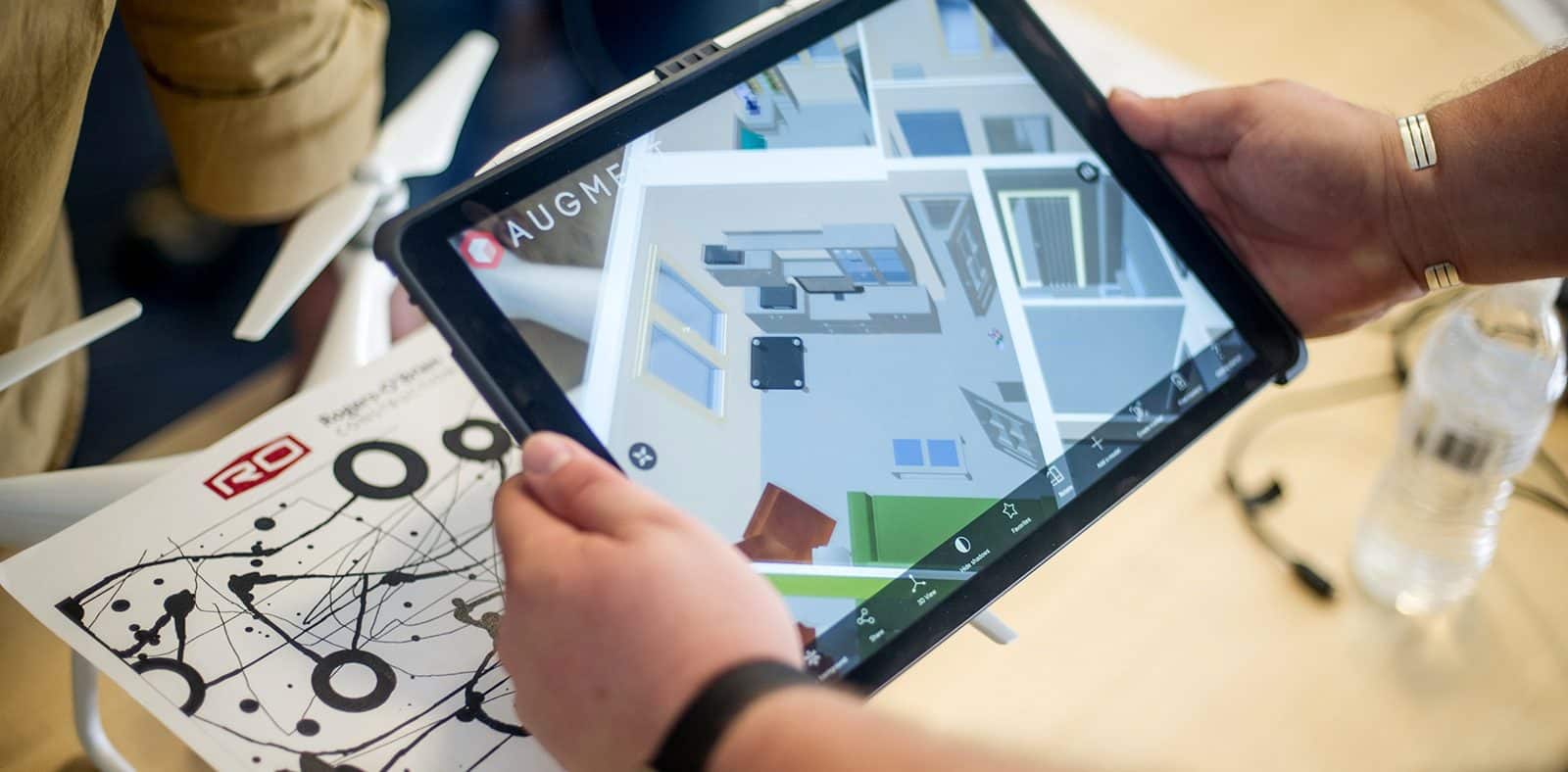 Is this Program a Good Fit for You?
Construction Engineering students are typically interested in:
Design of structures and facilities
Planning and scheduling
Budgeting and estimating
Engineering analysis and problem solving
Project management
Team collaboration
See Yourself Succeed With a Degree in Construction Engineering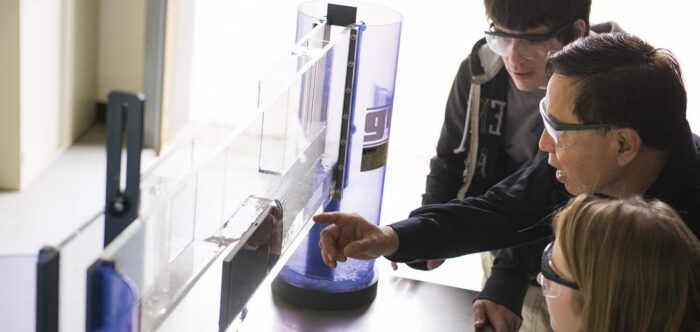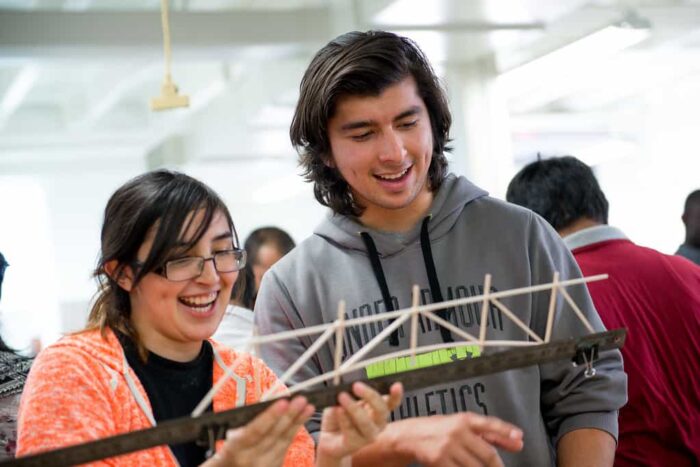 Innovation and Discovery
Take on our mission to build a better Texas that is eager to compete in an interconnected world with creativity, ethical leadership and imagination. We don't just discover the future, we make it.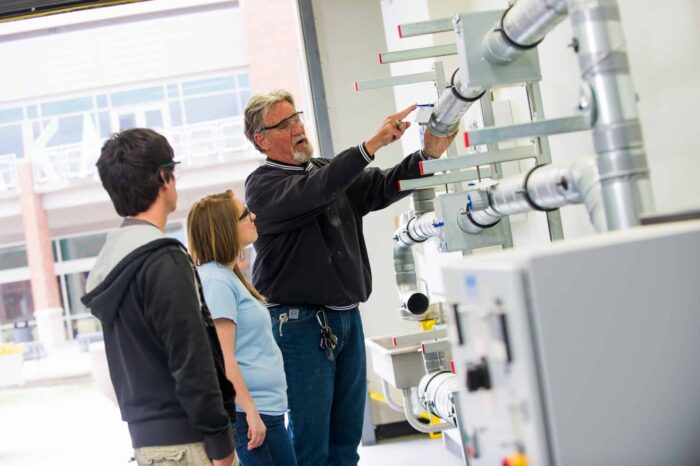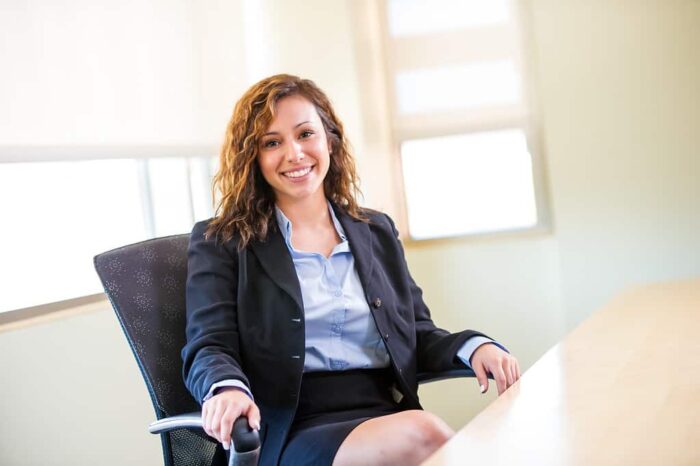 Career Readiness
The College of Science and Engineering is a gateway to in-demand STEM careers projected to make up a significant portion of the U.S. and global economy.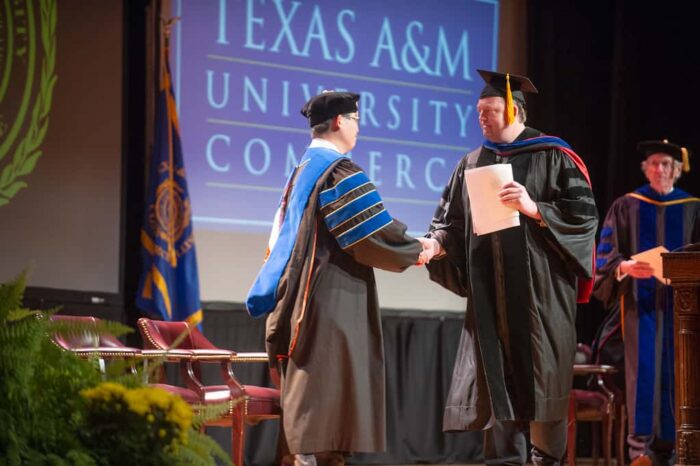 Accomplished Faculty
Shape an innovative framework with our award-winning faculty, including four Regents Professors who have made exemplary contributions to our university, community and the state of Texas.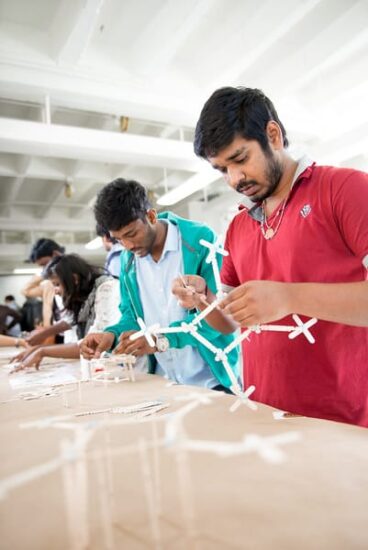 Hands-on Research
Our faculty will help you tackle complex challenges and discover solutions with hands-on research in various fields.

ABET Accredited
The Bachelor of Science in Construction Engineering is accredited by the Engineering Accreditation Commission of ABET, www.abet.org. ABET accreditation signifies that a program meets rigorous academic standards set by the accreditor. Graduating from an accredited program means you'll receive a quality education that prepares you for building a safer, more sustainable world. Learn more about our accreditation by viewing our graduation data and program standards. The result of these standards are laid out in our Program Educational Objectives and Student Outcomes.
Our Research
Our current research includes:

The use of recycled coarse aggregate (RCA) has a high potential to significantly reduce the environmental impact of construction projects as well as the cost of construction materials. Reusing RCA in concrete mixes as a partial or full replacement of fine or coarse aggregate would be a more effective action in supporting and protecting the environment and reducing construction and demolition waste. This research reports the evaluation of medium-quality concrete properties incorporating RCA. Learn more.
Contributing Faculty and Students
PRACTICAL APPLICATIONS
A degree in construction engineering offers the opportunity to:
Develop diverse skills you can use to solve engineering problems.
Learn computer-aided design (CAD) commands, surveying techniques, and application of statistics to engineering and other industry standards.
Acquire accounting and economic knowledge to help you plan and manage construction projects.
Develop an understanding of costs, materials, scheduling and other major factors influencing the construction of buildings and infrastructure.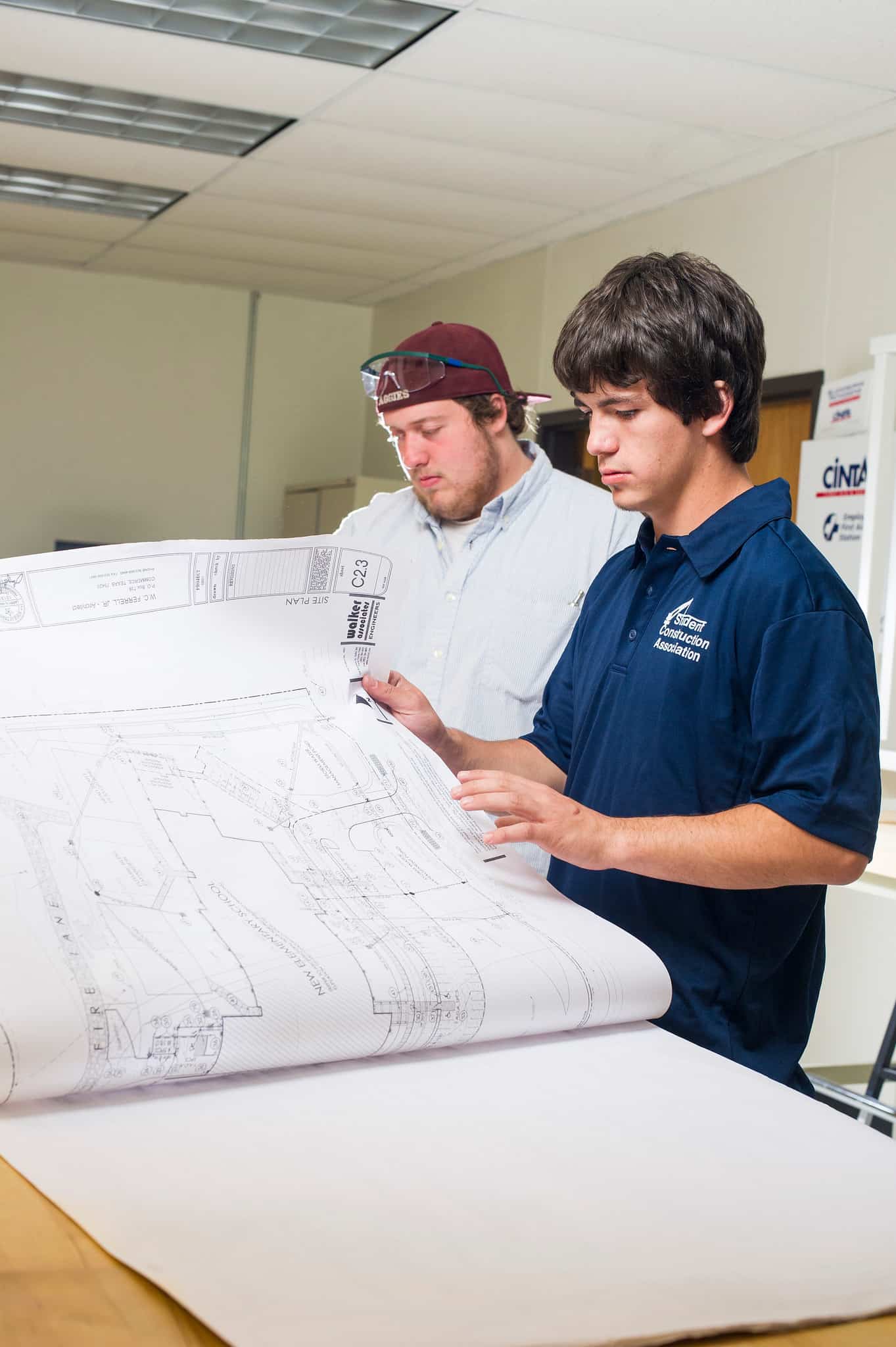 Careers
Construction engineering students are positioned to become highly valued organization team members and engineers. Our graduates are well-positioned to transition quickly when internship and job opportunities present themselves.
Career Possibilities and Current Median Salaries
There is a 11% projected job growth through 2026 for construction engineers.
Operations Research Analysts
US DOL Bureau of Labor Statistics, Occupational Outlook Handbook, 2018
Internship opportunities
Internship experience provides the foundation employers are often looking for. Although not required for your degree, internships are an important part of your education experience. These are just a few of the companies that partner with Student Career Preparedness and offer opportunities for A&M-Commerce construction engineering students.
Minors
Engineering and Systems Management
Engineering Mathematics
Engineering Statistics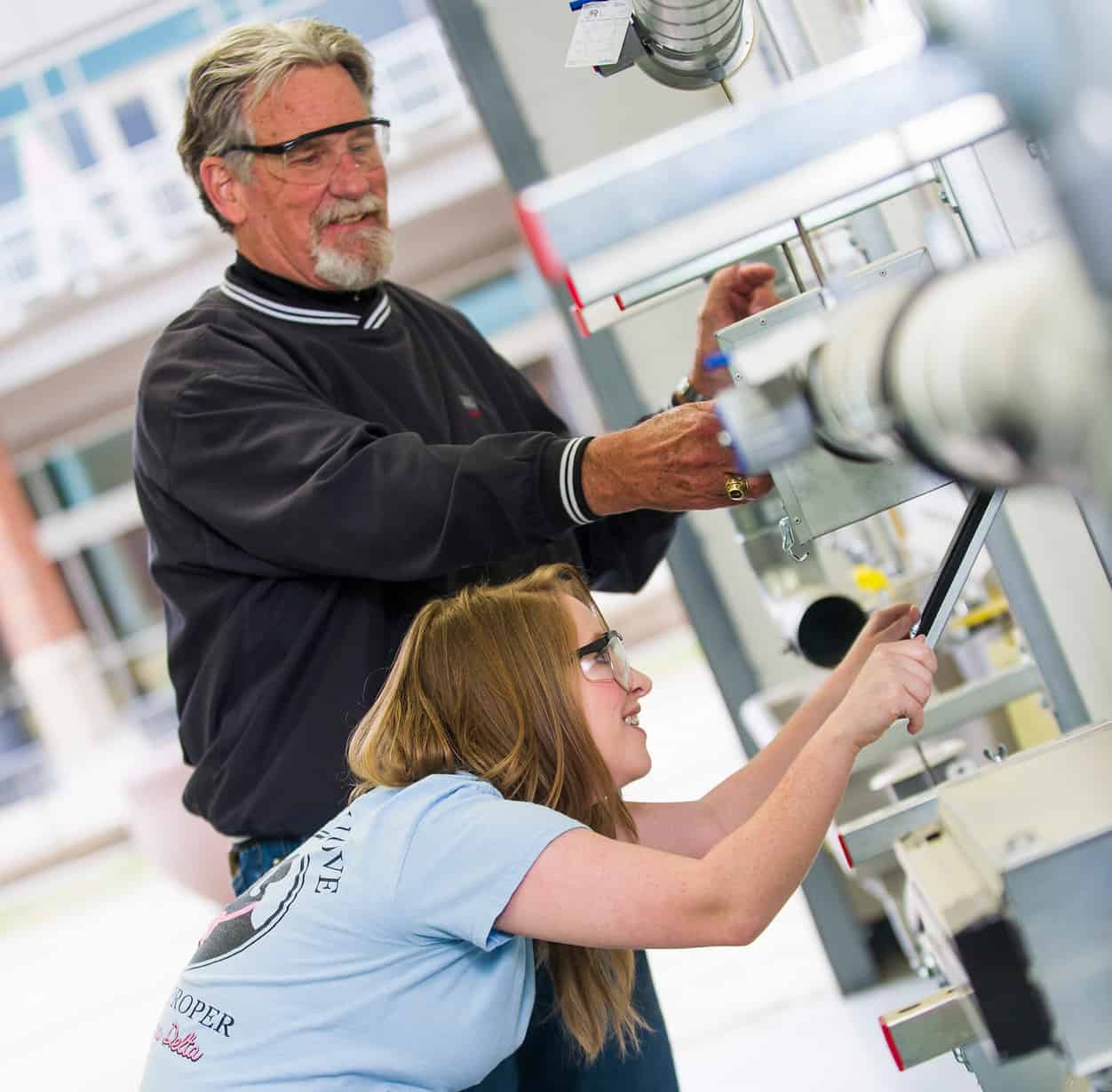 What You Will Learn
Completing challenging, fast-paced coursework and collaborating on projects with your peers within the program will help prepare you for specific jobs such as construction manager, building surveyor, project manager and engineer.
Courses to Prepare for Your Career
Foundation courses include computing for engineers, design and construction for structures, engineering mechanics, and statistics.
Supporting courses include quantitative chemistry, economics and advanced calculus.
Featured Courses
Construction Planning and Scheduling
CONE 322
You will learn to plan and schedule time, costs, and other resources for a construction project. Computerized scheduling software will be introduced. You will be introduced to computerized estimating and scheduling software.
Design and Construction of Concrete Structures
CONE 414
This course will teach you how to design and construct concrete structures including reinforced concrete beams, slabs, columns, walls and footings utilizing the building codes.
Highway and Heavy Construction
CONE 441
This course will provide you with knowledge about highway planning, driver characteristics, geometric design, traffic flow and control, highway materials, pavement design, and how highways are constructed, maintained and upgraded.
Student Organizations
Organizations students can get involved in include:
Association of General Contractors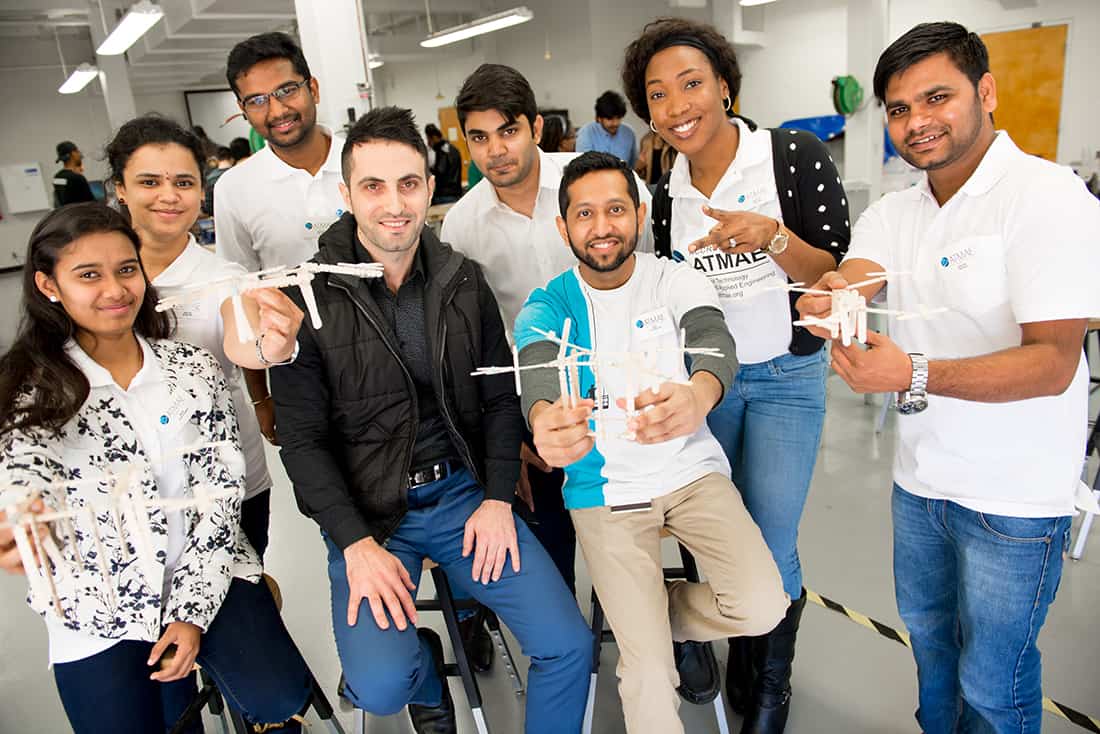 Undergraduate Program Costs
Program Costs
Tuition and fees for undergraduate students taking 12 credit hours are $4,212 for Texas residents and $9,108 for non-residents.
Back to menu
Contact Us
Department of Engineering & Technology
P.O. Box 3011
Commerce, TX 75429-3011
START YOUR JOURNEY! Two buttons
START YOUR JOURNEY!
Back to menu