Education (BA/BS)

Elementary Special Education Emphasis (Grade EC-6
As a special education teacher, you can transform learning experiences for exceptional learners.
Total Credit Hours
120 credit hours
Foreign Language
No foreign language credits required
Advocate in the Classroom
All children can learn. With our exceptional bachelor's degrees emphasizing special education, you will learn about the characteristics of mild to severe disabilities, the application of assessments, and the development of diverse learners. You will gain first-hand experience with assistive technologies that you'll use in your future classroom. As a special education teacher, you will make a difference in the lives of exceptional learners.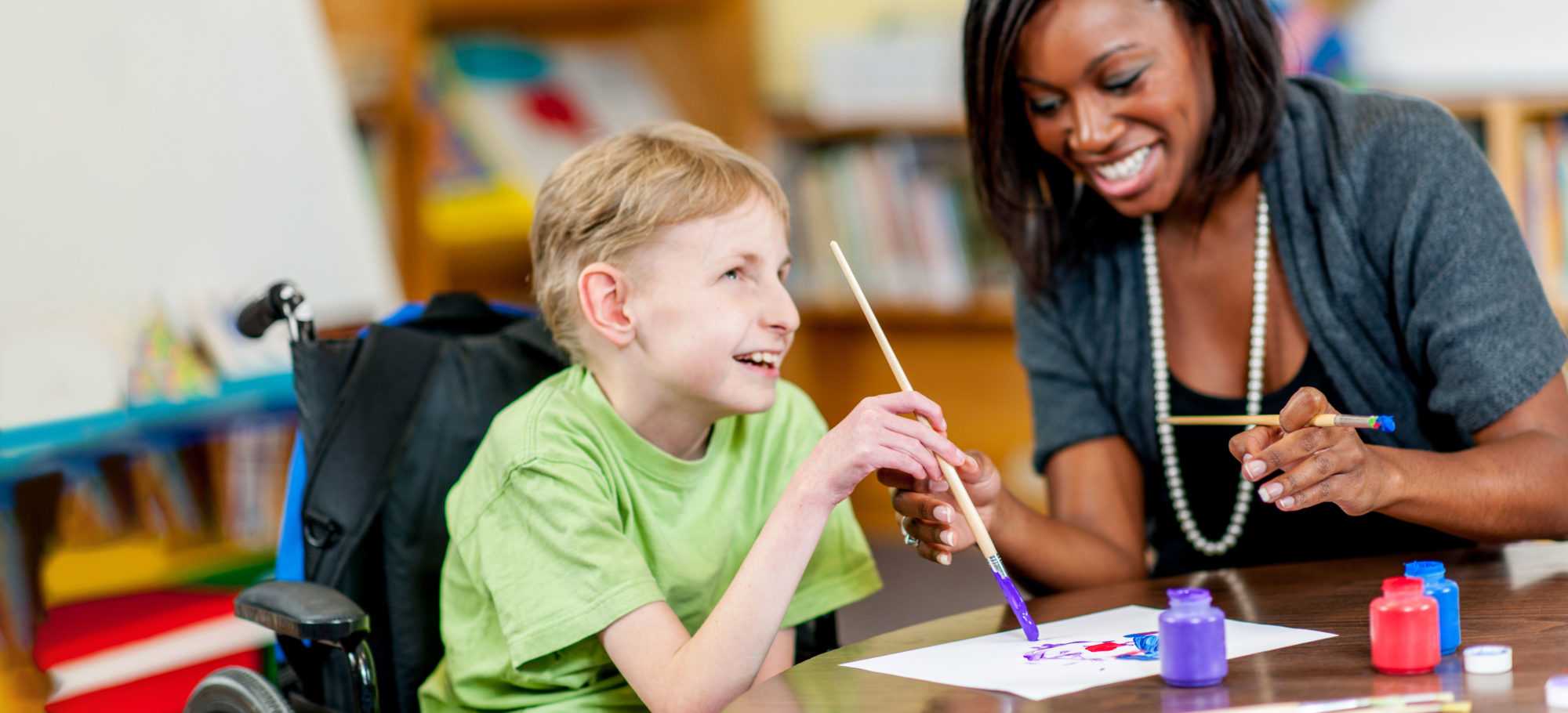 See Yourself Succeed With a Degree in Special Education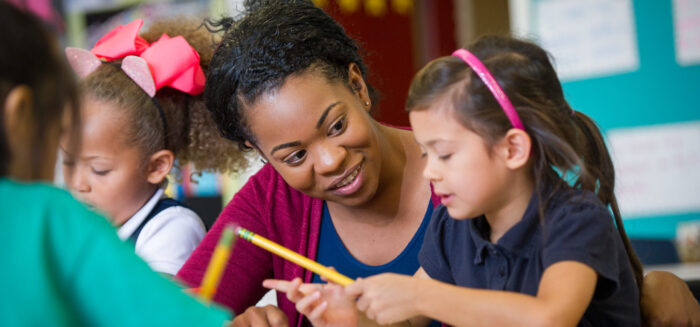 Career Readiness
Reinforce your confidence and skills to become an effective special education teacher through field-based experiences in real-world classroom settings.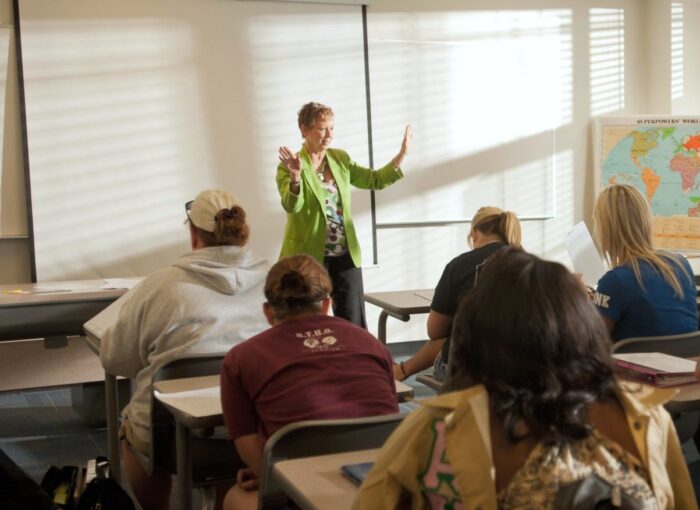 Distinguished Faculty
Work with excellent, supportive faculty to cultivate the skills and knowledge you'll need to work with students of all abilities.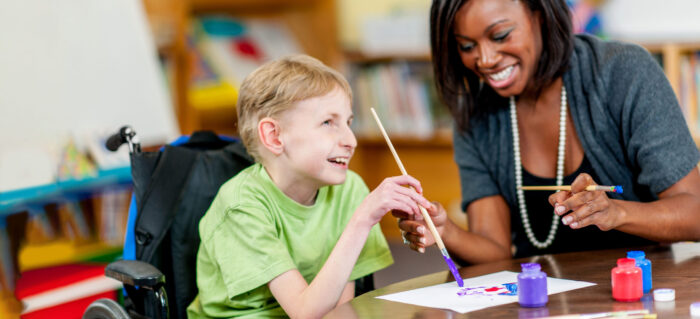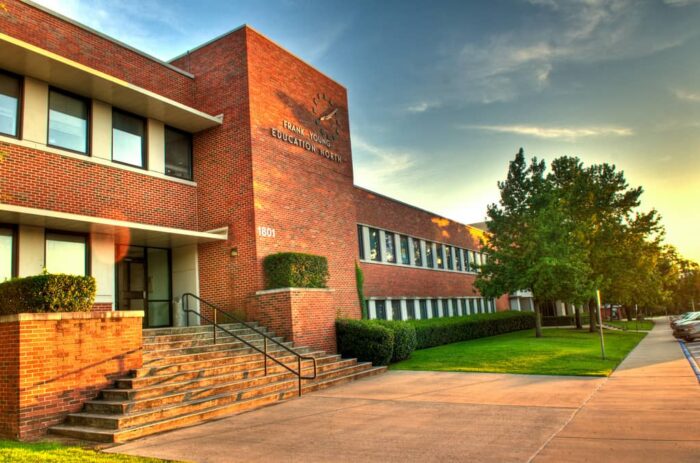 Advice as You Need it
Visit our Mentor Center in the Frank Young Education North building for support and information to help reach your career goals.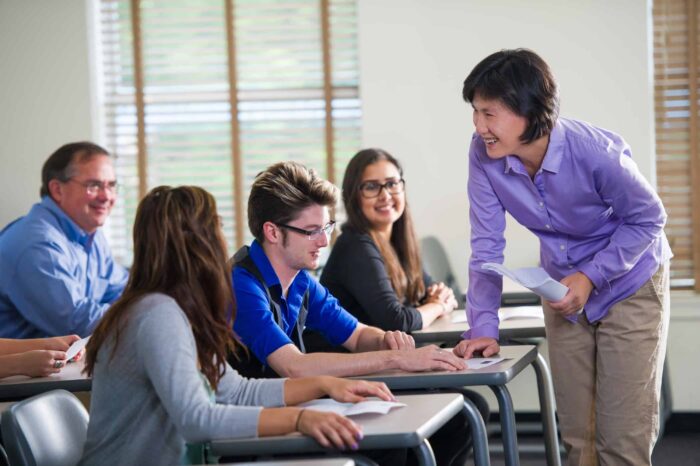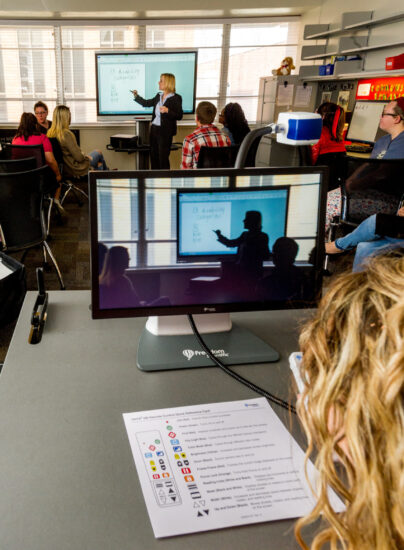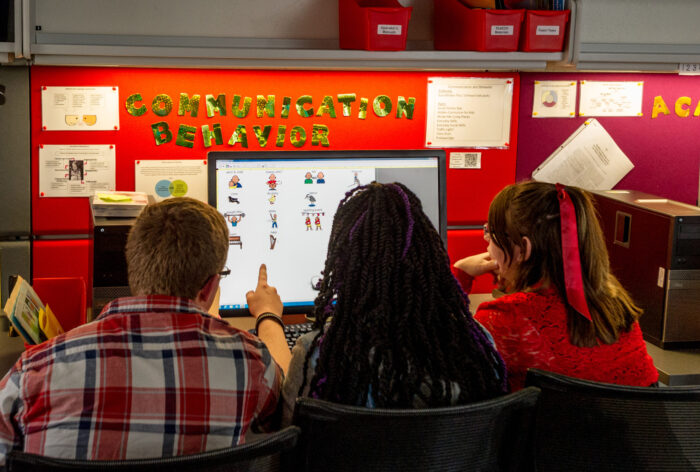 Hands-on Training
Gain experience at the Assistive Technology Lab, designed to assist and empower individuals with disabilities and educate future teachers.
Focus Your Passion
Choose from two special education teaching certification options.
Teacher Certification, EC-6 with Special Education
This track prepares you to work primarily with students with disabilities in early childhood through sixth grade classroom settings. Completing this program and passing all TExES exams certifies you to teach special education in the state of Texas.
All-Level Special Education
This track prepares you to work with students with disabilities in all grade levels and in both general education and special education classrooms. Completing this program and passing all TExES exams certifies you to teach special education in the state of Texas.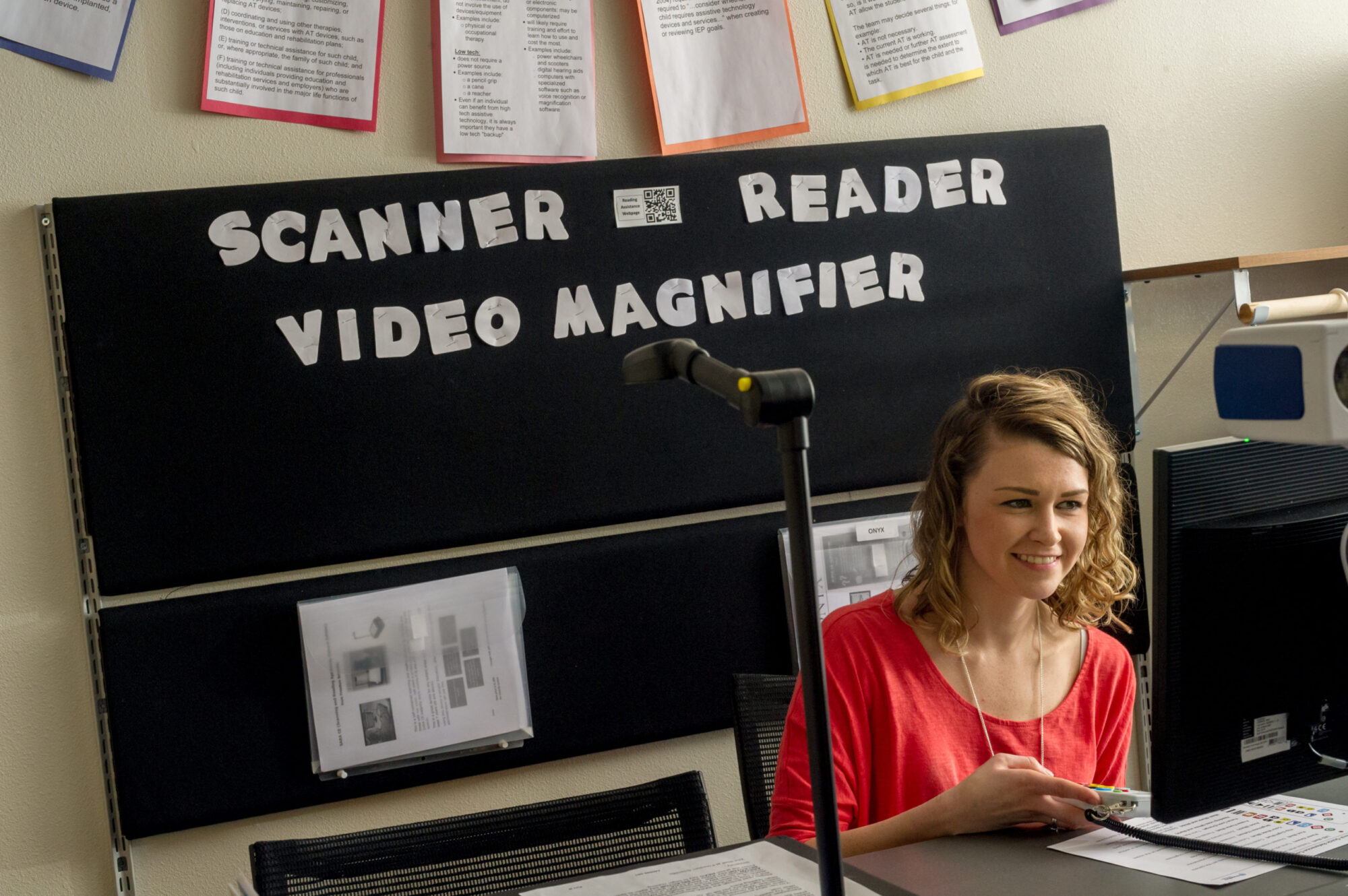 What you will learn
A degree in special education offers the opportunity to:
Develop strategies to promote student achievement in language, reading and math.
Gain knowledge about disabling conditions and their effects on learning.
Ascertain how to provide instruction while addressing students' learning needs.
Administer behavioral assessments, promote behavioral management and develop interventions when needed.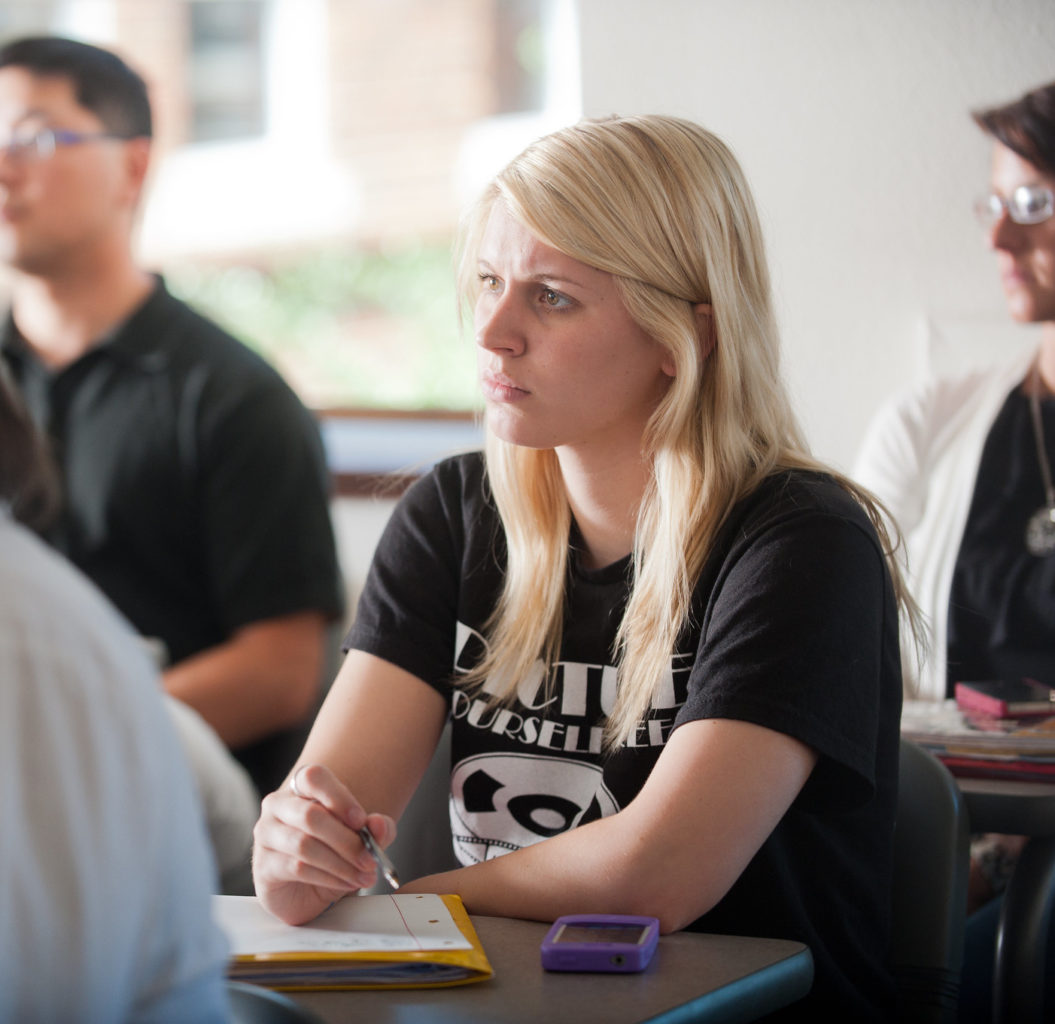 Careers
At A&M-Commerce, a degree in special education gives you in-demand skills and knowledge. As a graduate, you will be well-prepared for your successful teaching career. Our special education program boasts a nearly 100% employment rate throughout Texas!
Career Possibilities and Current Median Salaries
Special education teachers, secondary school
Special education teachers, middle school
Special education teachers, kindergarten and elementary school
Special education teachers, preschool
US DOL Bureau of Labor Statistics, Occupational Outlook Handbook, 2020
Potential Employers
Job placement and satisfaction are high in our education program. In fact, regional school districts often seek out our graduates. Check out a few of the school districts where our students have taught. Discover where you belong!
Featured Courses
Seminar in Assessment and Moderate/Severe Disabilities
SPED 449
You will examine current topics in special education, including assistive technology, high leverage practices, family resources, structured TEACCH and research-based behavior management techniques.
Instructional Strategies for Students with Disabilities
SPED 478
You will learn about research-based strategies and techniques for teaching reading and math to students with disabilities. Prerequisites: SPED 346 and SPED 420.
Survey of Exceptionalities
SPED 346
You will survey student populations identified with exceptionalities. Attention will be given to the causes and effects of these differences upon the individual's development.
Issues for Inclusion
SPED 480
You will explore academic and social/emotional needs of students with disabilities in field-based inclusive settings. Note: Limited to EC-6 Generalist or 4-8 Content majors only.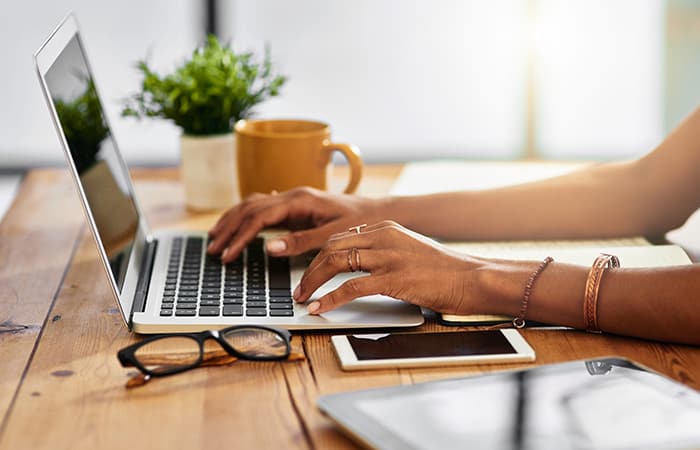 Course Delivery
Our bachelor's degree program in special education offers you a flexible way to earn your degree. You may take classes online or face to face. Many of our courses are offered at the main campus in Commerce, at the Mesquite Metroplex campus, at Navarro College, or at the Collin Higher Education Center in McKinney.
Student Organizations
Student Council for Exceptional Children, Chapter 211
Student Council for Exceptional Children is a local chapter of the national Council for Exceptional Children. This organization consists of A&M-Commerce students who have an interest in children with special needs and those who are considered gifted and talented. Our goal is to improve educational professional standards and to increase awareness of children with exceptionalities.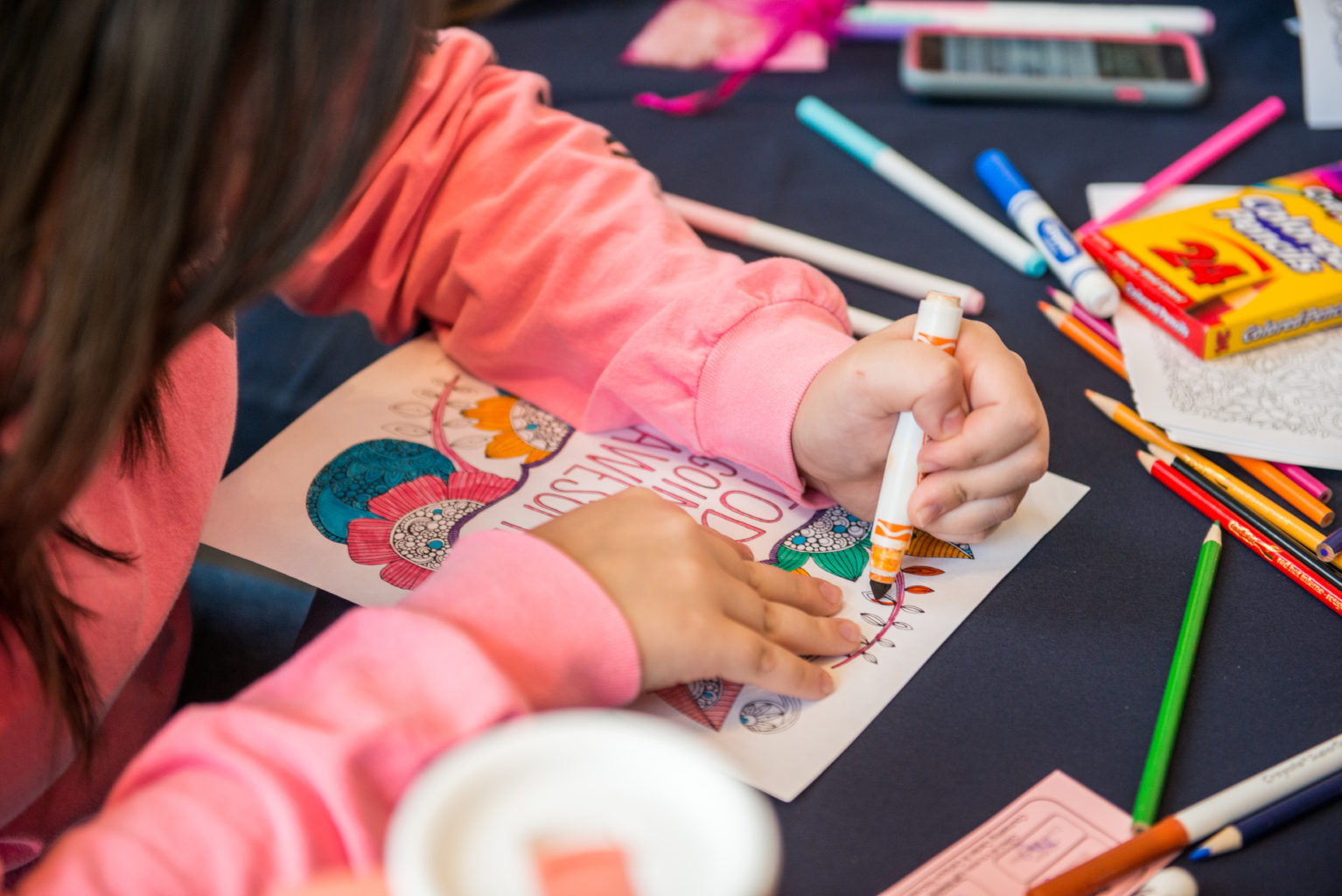 Undergraduate Program Costs
Program Costs
Tuition and fees for undergraduate students taking 12 credit hours are $4,212 for Texas residents and $9,108 for non-residents.
Back to menu
Contact Us
Department of Curriculum and Instruction