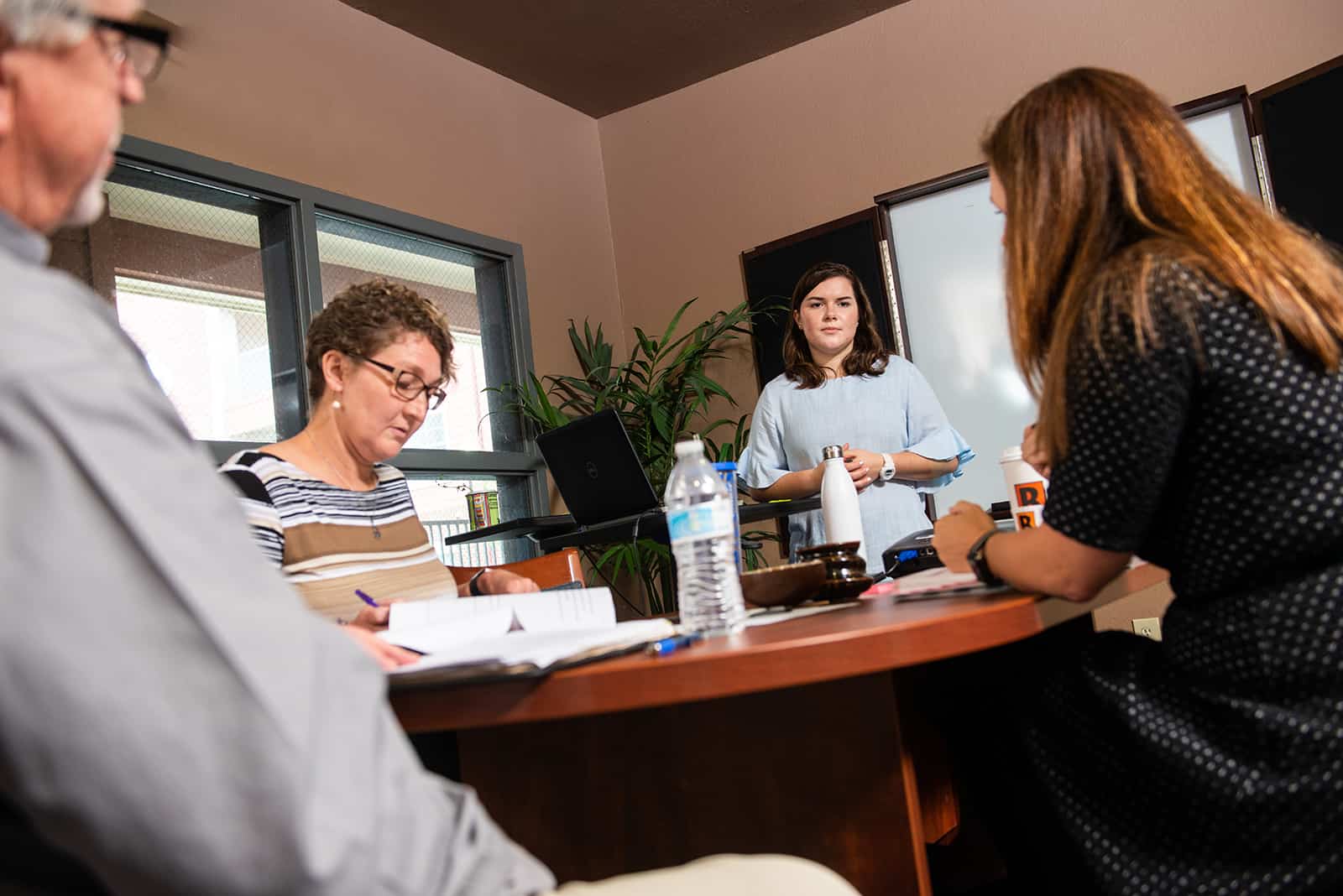 Jumpstart Your Career
Hand select the topics you are interested in and gain the skills employers are looking for in well rounded job candidates.
In today's job market, a college degree can mean a career boost. Do you already have up to 84 hours of coursework from an accredited institution toward your college degree? Are you looking for a way to make it official? Then the Bachelor of General Studies program is for you. You may be only 12 courses away from jump-starting your career with a Bachelor of General Studies degree from A&M-Commerce.
Where It Is Offered
Commerce, Online
Foreign Language
No foreign language credits required
Delivery
Fully Online, Only Offered Online (100% Online)
Total Credit Hours
120 hours
Thesis Requirements
No thesis required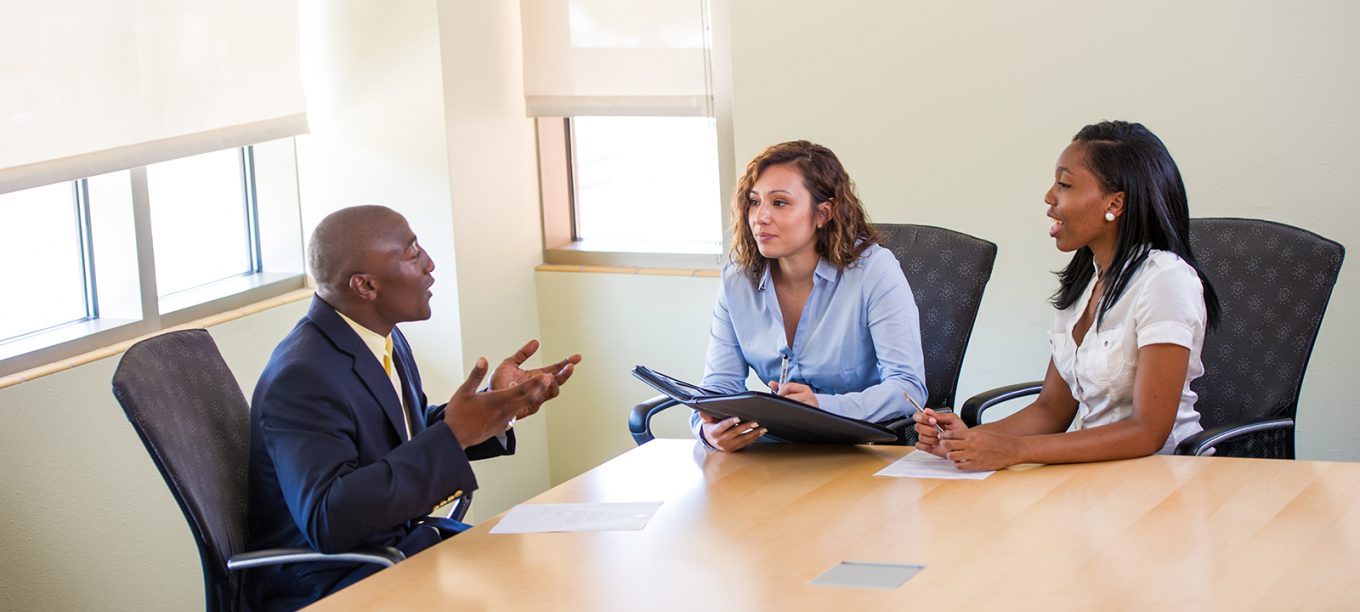 Is this Program a Good Fit for You?
If you are interested in hand-selecting the topics you study, this program may be a good fit for you. In this program, you can delve deeper into any course of study you choose, from art to education and from computer science to social work.
SEE YOURSELF SUCCEED WITH A DEGREE IN GENERAL STUDIES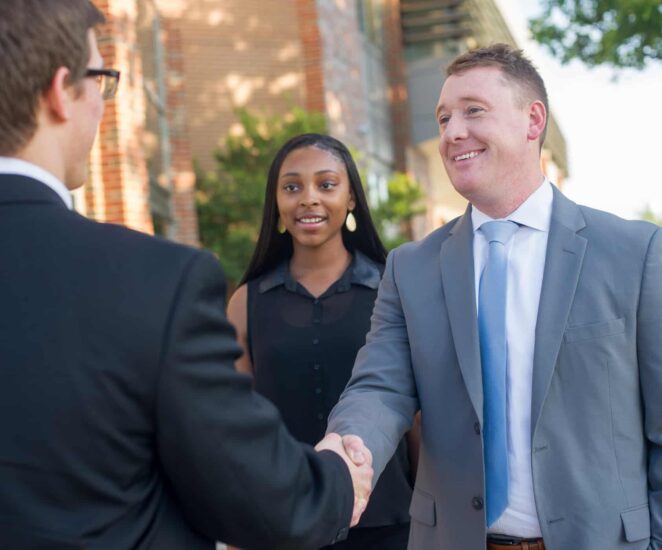 Innovation and Discovery
Take on our mission to build a better Texas that is eager to compete with creativity and ethical leadership in an interconnected world. We don't just discover the future; we make it.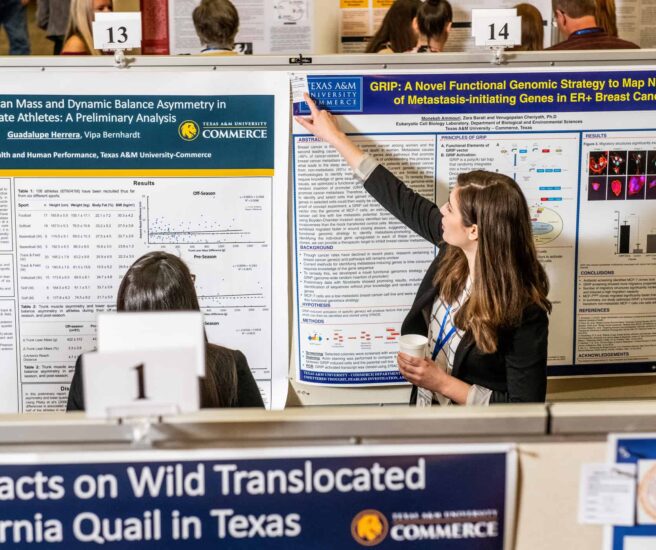 Career Readiness
The College of Innovation and Design is where you will discover your career path or get ready to move forward in your existing career. You will be exposed to the global environment of today's working world, and you will learn to perform research on topics of your choice.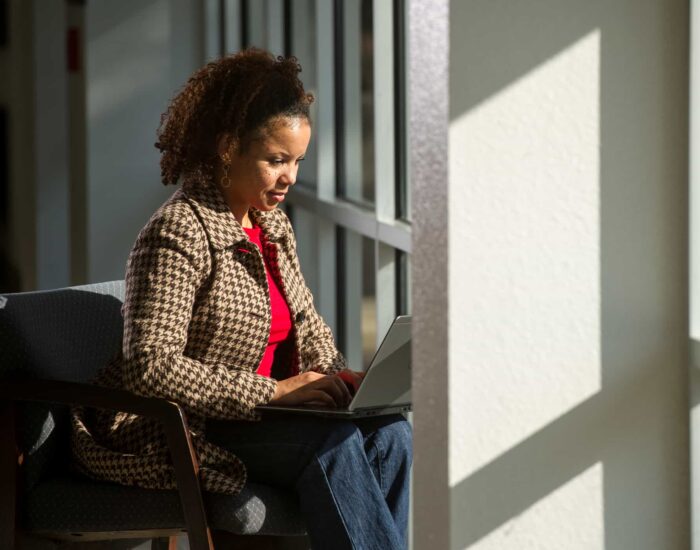 Accomplished Faculty
Your faculty in General Studies have been teaching online with the university for a number of years and are ready to work one-on-one with you to help you succeed. Each faculty member has worked in industry and is excited to share their valuable knowledge.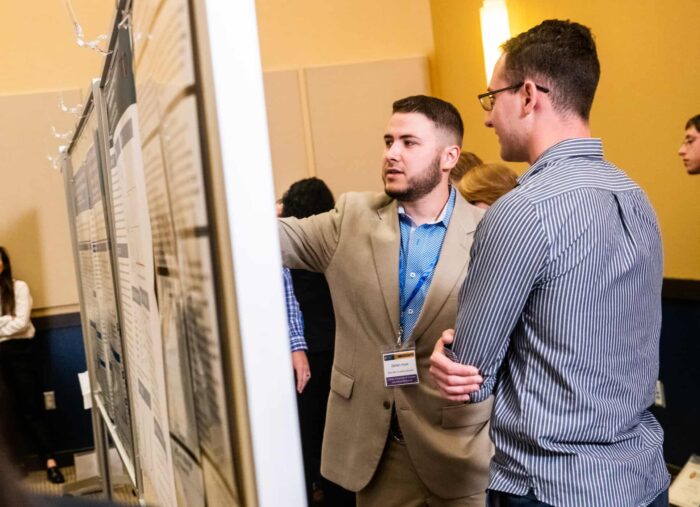 Hands-On Research
As a General Studies student, you will tackle complex challenges and discover solutions with hands-on research in various fields.
PRACTICAL APPLICATIONS
A degree in general studies offers the opportunity to:
Move up the corporate ladder
Transition into a new career
Gain credibility in the marketplace
Advance to graduate studies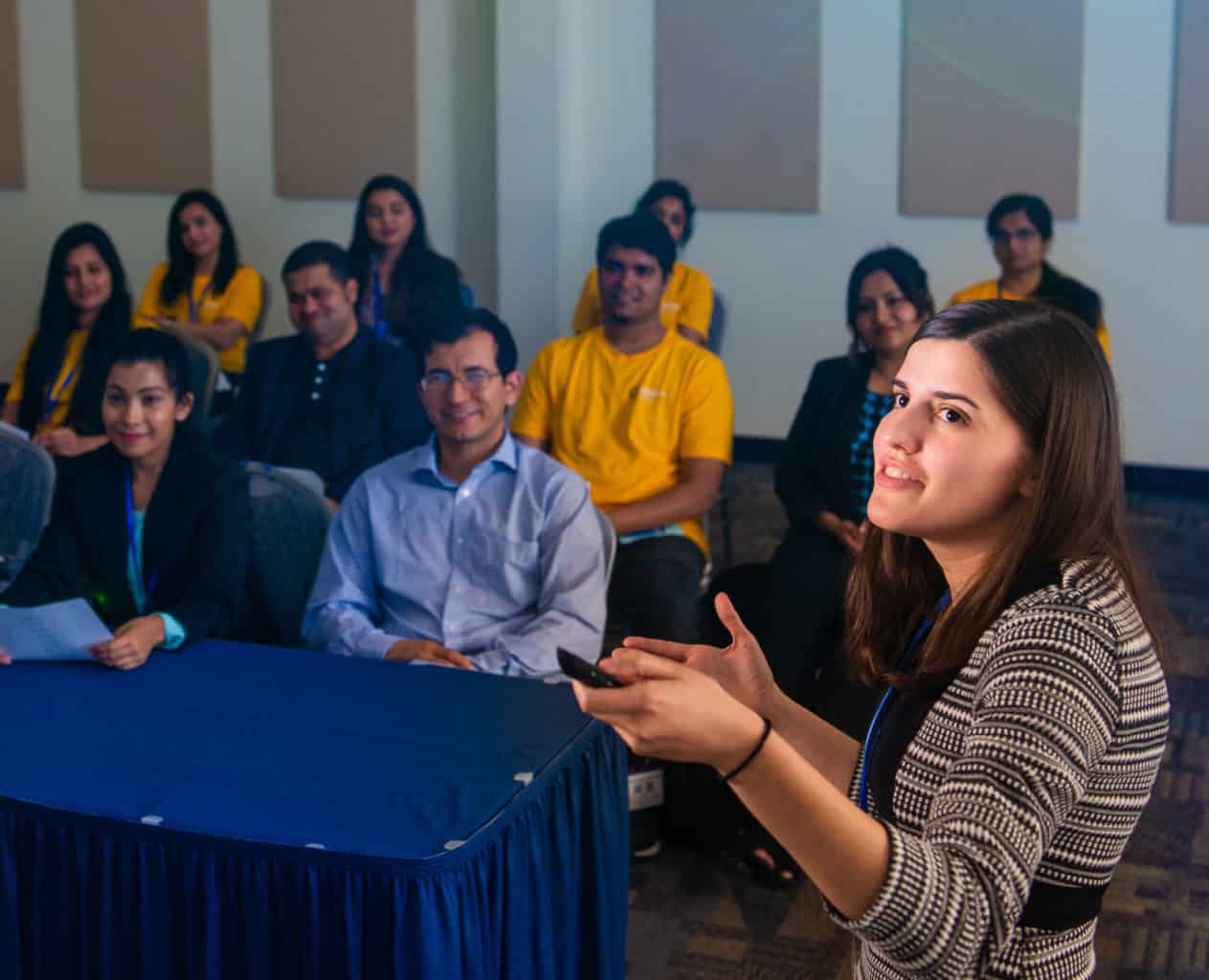 Careers
Majoring in general studies will position you for numerous career possibilities. Whether you want to enter marketing, science and technology, education, or management and beyond, there's a career path waiting for you.
Career Possibilities and Current Median Salaries
Computer Support Specialist
Elementary and Middle School Teacher
Public Relations and Fundraising Manager
US DOL Bureau of Labor Statistics, Occupational Outlook Handbook, 2020
Internship opportunities
Internship experience provides the foundation employers are often looking for. Internships are offered as optional credit for this program and can be an important part of your education experience. These are just a few of the companies that partner with Career Development and offer opportunities for A&M-Commerce general studies students.
Minors
While no official minor exists for the Bachelor of General Studies degree, you have many options available from any college on campus. Choose your favorite area and go for it!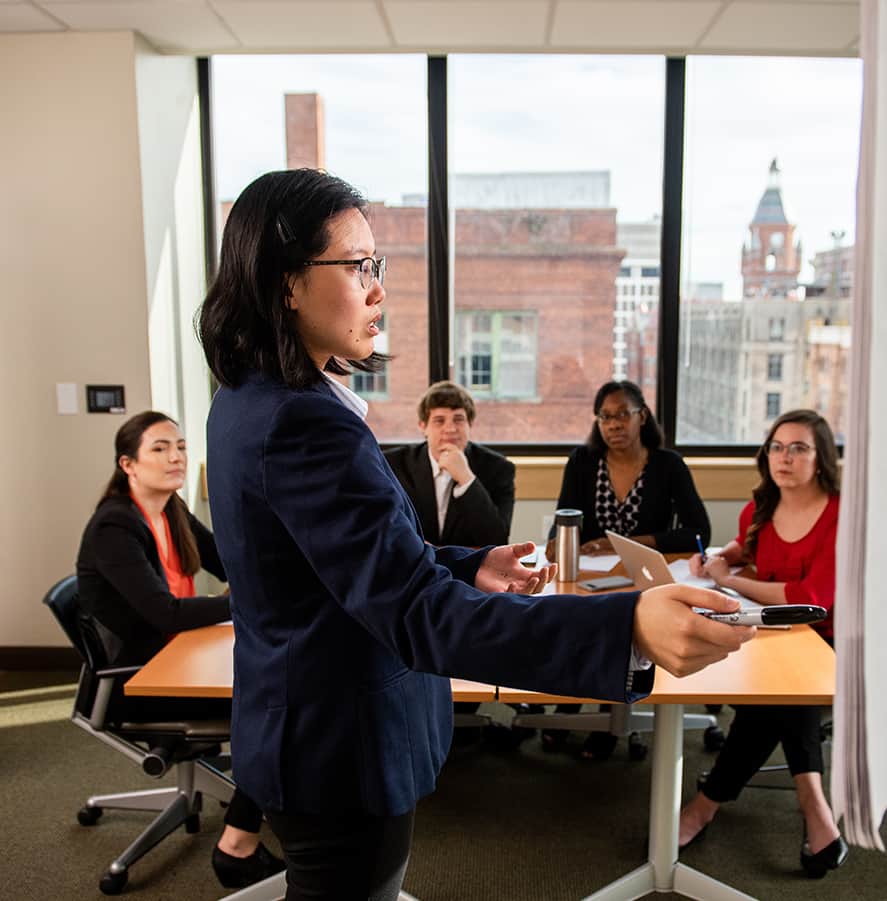 What You Will Learn
In today's world, a college degree can be the catalyst to jumpstart your career. Through focused coursework, this program will combine what you have already achieved within a comprehensive general studies program. You will gain the credibility and knowledge to springboard or transition your career into a wide range of organizations and industries.
Featured Courses
This course provides you with coverage of a broad survey of global business issues. You will analyze the environment in which global businesses operate.
Organizational Dynamics and Diversity
BGS 404
In this course, you will focus on building managerial skills to successfully achieve organizational change through creativity, innovation and cultural diversity.
Capstone: Designing Your Life
BGS 405
The course is intended to be taken at the end of your college career, and uses design thinking to address the "wicked problem" of designing your life and career.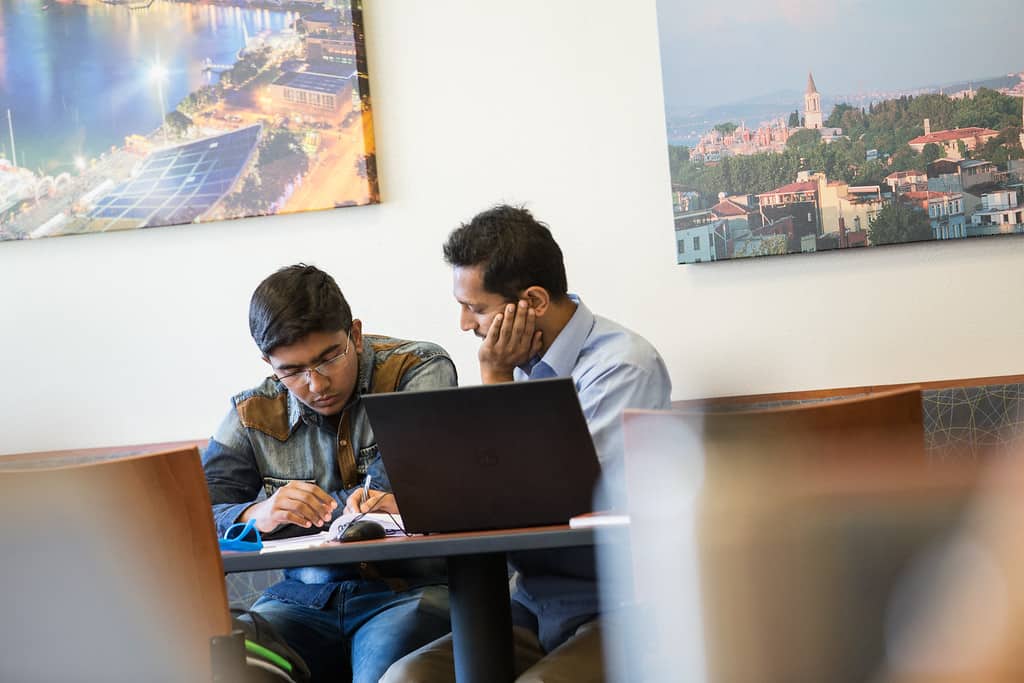 Course Delivery and Resources
Our programs are flexible to meet the needs of working professionals who want the convenience of a fully online degree. While you may be required to take traditional face-to-face courses in your chosen area of study, the general studies courses from our college are fully online. You may have wide and varied coursework from several different colleges. As a general studies student, you are able draw those courses together under one degree plan.
Creating a degree plan can feel overwhelming, but don't be discouraged! Discover what courses to take and develop your degree plan by checking our degree plan checklist.
Undergraduate Program Costs
Program Costs
Tuition and fees for undergraduate students taking 12 credit hours are $4,212 for Texas residents and $9,108 for non-residents.
Back to menu
Degree Guide
General Education (42 hours)
Complete before starting the Professional Development Requirements
Eng 1301: Freshman English (3 semester hours)
Eng 1302: Freshman English (3 semester hours)
Math 1314, 1324 or 2413 (Choose one, 3 semester hours)
Life and Physical Science (3 sh)
Life and Physical Science (3 semester hours)
Literature, Philosophy, and Cultures (3 semester hours)
Creative Arts (3 semester hours)
Hist 1301: American Heritage (3 semester hours)
Psci 2301: The U.S. Government (3 semester hours)
Psci 2302: Texas and the Federal System (3 semester hours)
Social/Behavioral Science (3 semester hours)
Degree Pathway (3 semester hours)
Degree Pathway (3 semester hours)
Career Field Requirements (42 hours)
Complete before starting the Professional Development Requirements
42 Free academic lower or upper level electives
Professional Development Requirements (36 hrs)
BGS 401: Globalization
BGS 402: Research Methods
BGS 405: Sustainability in Contemporary Enterprise
BGS 404: Organizational Dynamics and Diversity
12 Hours UL prescribed COB or CHSSA or COEHS or COSE or CASNR
12 Hours UL prescribed COB or CHSSA or COEHS or COSE or CASNR
Pick 2 colleges and from each college, take four 3 hour upper level electives (300-400 level) for a total of 12 semester hours from each college. Upper level elective courses can be taken face-to-face or online. Must obtain a grade of "C" or better to meet requirement.
TOTAL: 120 hours
meet our faculty and staff
Frequently Asked Questions
How do I get into Graduate School?
You can begin graduate coursework after you receive your bachelor's degree, and sometimes even while you are finishing it up. Please visit us in the dean's office of the College of Innovation and Design for graduate program assistance.
Who is my general studies or applied arts and sciences academic advisor and what do they do?
An academic advisor is the main point of contact for all entering students, both first-year and new transfers. Academic advisors are responsible for advising all BAAS and BGS students, including course selection and registration. Your success coach is [email protected], 903.886.5370.
What are the minimum requirements for admission into a BAAS or BGS degree program?
For admission into the BAAS degree program or the BGS degree program, you should have completed at least the following:
Complete 65 total semester hours of college or university-level coursework from a regionally accredited institution of higher education with an overall grade point average (GPA) of at least 2.6 on a 4.0 scale.
35 semester hours in general education
3 semester hours of college algebra or an equivalent mathematics course
6 semester hours of English composition
6 semester hours of American history
6 semester hours of natural science
30 semester hours in your career field or technical/vocational discipline
You can transfer up to 85 hours:
General education or core requirement (43 semester hours)
Support courses in the major (6 semester hours)
General elective coursework from an approved or accredited institution (36 semester hours)
Career field requirements consist of 36 semester hours of general elective courses. General elective coursework can be in any subject area or field and is easily transferred to the degree.
What is the "mandatory advising" hold on my student account?
All new and transfer students have an advising hold automatically placed on their account until they have contacted an advisor and declared a major. If you feel this hold is in error, please contact the College of Innovation and Design advising center at [email protected].
Where do I find books for my class?
You can purchase books for your classes at the A&M-Commerce bookstore. Some departments also have their book information online so you can plan your courses and budget accordingly.
How do I officially declare or change my major?
You must contact the college of the major you wish to declare. Example: If you are a BAAS major and wish to change to marketing, you must contact the undergraduate advisors in the College of Business.
How do I declare a minor?
To declare a minor, contact the college of your major. Example: If you are a BAAS major who wants to add a marketing minor, you will contact the College of Innovation and Design to have your minor declared.

How do I obtain verification of enrollment?
How do I start the graduation process?
Contact your academic advisor to begin the College of Innovation and Design graduation checkout process. Pay careful attention to the dates. You must also file for graduation with the Office of the Registrar.
How do I request a transcript?
To request a transcript, sign into myLEO and click on the student resources tab. You can learn more about transcripts online.
Who is my advisor and why would I need to see them?
Your advisor is Misty Lair. She can be contacted at [email protected] or 903.886.5370. When you reach junior status (at least 60 hours) and have completed a semester at this university, you will meet with your advisor for degree plan and evaluation questions, scheduling issues, graduation check-out, general advising, and job prospects and questions. Your advisor will assist with your graduation process as well.
How do I drop or add a course?
You can find information about dropping or adding a course on our General and Information and Policies page. Dropping a course may affect your financial aid and your scholarships. Please check with those offices before proceeding, if necessary. If you are unable to personally take care of the drop/add because of your location, please contact the department of the course you wish to drop or add for clear directions to fax or email your completed form.

How does financial aid work for general studies or applied arts and sciences?
You have to be enrolled in at least six hours (2 courses) to be considered half-time and eligible for grants and loans. Full-time enrollment is 12 hours (4 courses).
For more information, visit the Cost and Assistance page.
Please email [email protected] or call 903.886.5096 for questions about applying for financial aid.
How can I review my degree evaluation (audit)?
To see your degree evaluation, log into myLEO, select the Student Resources tab, then select the Undergrad DegreeWorks link.
To see degree requirements for a degree that is not listed:
While in your Undergrad DegreeWorks, click "What-If"
Select the term of your current catalog and choose the major from the dropdown menu
Click "Process What-If"
If you have trouble getting your degree evaluation from the myLEO system, you can contact the college of your major to obtain a copy.
If you continue to have difficulty with this process, visit the College of Innovation and Design advising office on the second floor of the library. You may also call 903.886.5155 or email [email protected].
Contact Us
College of Innovation and Design
P.O. Box 3011
Commerce, TX 75429-3011