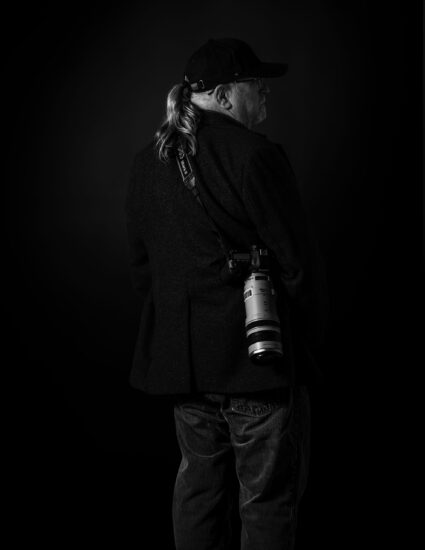 Photography never seems to stop changing and it is always challenging me and is such a beautiful universal language.
Chad Smith
Professor of Photography
Art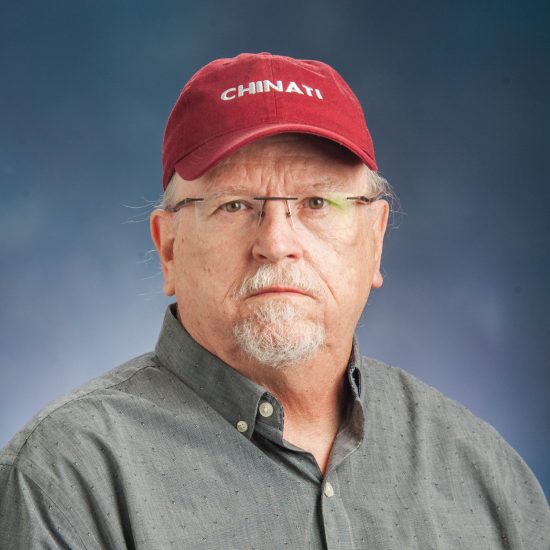 College Major
Photography
Before becoming a professor in photography, Chad Smith was a commercial photographer in the Dallas/Fort Worth area. He has more than 30 years of experience in both commercial and fine art fields of photography. Chad is best known for his ongoing photographic study of the American landscape. He has presented his award-winning photographs nationally and internationally in solo and group exhibitions. Chad served on the University of Oklahoma's School of Art faculty for 13 years before coming to Texas A&M University-Commerce. With all his experience, hard work and passion, Chad received the Honored Educator Award from the Society of Photographic Education in 2015.
A Conversation with Mr. Smith
What would you tell a student who is thinking about attending A&M-Commerce?
"You will not find a more diverse program in photography and video. Regardless of which track you take, students will graduate with good skills and a well-rounded knowledge of video and photography. Both of our undergrad and graduate students have won awards, been published, given presentations at national conferences, and exhibited in regional, national, and international venues with a strong percentage of undergraduates going on to work in photography related careers or graduate programs."
What draws you to your discipline?
"I love photography, I always have. Photography never seems to stop changing and it is always challenging me and is such a beautiful universal language."
What has been your favorite course to teach?
"There is no one photography course I like more than another. I truly enjoy teaching students about photography."
Tell us about a project you are currently working on or recently completed.
"From the mid-1990s to present, I have recorded thousands of images that represent an anthology of both historical and contemporary artifacts in the American Western landscape. My documentation of the vernacular landscape of the American West began in the late twentieth century. I traveled weeks at a time, using large format and pinhole cameras with a Polaroid film that produced a negative without conventional darkroom chemistry and working long days and late nights in a darkroom with gelatin silver papers and photographic chemicals. The Polaroid Type 55 film used from the beginning of this project is no longer available as of the early 2000s. With digital photography becoming more prominent, the darkroom or wet process is now considered historical. Now in the digital age of twenty-first-century photography, I recognize the validity of scanning the analog negatives to make digital files and inkjet printing those files."
Tell us a little about yourself.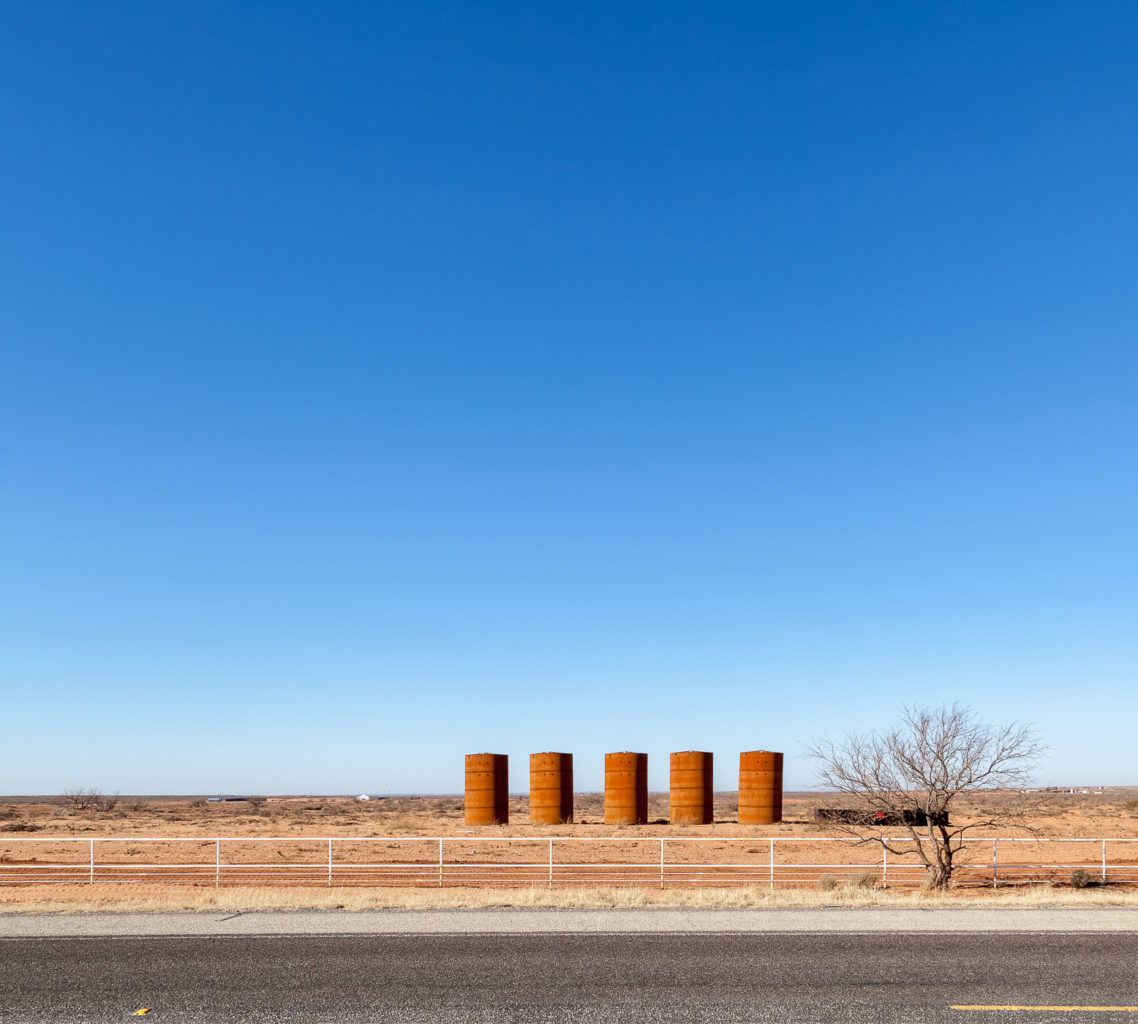 "I am frequently working to deepen my knowledge of photography by challenging myself with my research and teaching skills. My research is not just about making pictures or hustling up exhibitions but I also enjoy researching the use of new photographic tools and techniques that have been an integral part of photography from the beginning. Part of the success of a photograph is directly connected to its processes. It has been that way from the conception of photography. With the modification of photography's curriculum from primarily traditional film and darkroom techniques, which I have more than 30 years of experience in, to digital photography, I have experienced a steep learning curve that is ongoing. Over the past 15 years, I have spent a large percentage of time learning new software, inkjet printing techniques, and experimenting with digital tools and techniques that I can bring into the classroom while maintaining the relationship to the original analog processes. Along with studying new ways to produce photographs I am also studying the visual trends in both fine art and commercial photography. All this helps me to be a strong teacher of photography."
Educational Background
MFA, Art, East Texas State University, 1993
M.S., Journalism, East Texas State University, 1985
B.S., Journalism, East Texas State University, 1980
Academic Positions
Professor, Department of Art, Texas A&M University-Commerce, 2022-present
Associate Professor, Department of Art, Texas A&M University-Commerce, 2003-2022
Associate Professor, School of Art, The University of Oklahoma, 1989-2003
Awards and Honors
"LensCulture Black & White Awards," Juror's Pick, global photography network & online magazine, juried by Andreas Müller-Pohle, European Photography Germany, 2019
"Honored Educator" Society of Photographic Education South Central, Regional Conference, 2015
Faculty Development Grant, Department of Art, College of Humanities, Social Sciences and Arts, TAMUC, 2015
Research Interests
Photographing the American Landscape
Making Various Small Books
Studying the trends in Commercial Photography
Professional Organizations
Society of Photographic Education
Board Member, Texas Photographic Society
Featured Courses
PHO 2357 Basic Photography
PHO 210 Introduction to Studio Lighting
PHO 341 Commercial Photography
PHO 495 Photography Internship

Selected Exhibitions
Multiple Images of a Complex Nature," Solo exhibition at Manifest Gallery, Cincinnati, Ohio, curated by Jason Franz, founding executive director & chief curator
"2019 Focus on Photography", Longview Museum of Fine Art, Texas
"Ed Ruscha Books & Co.," Gagosian Gallery, Beverly Hills, California, organized by Gagosian's director Bob Monk
"Passageways," Pingyao International Photography Festival, Pingyao, China.
Photographs by David Namaksy, John Kleineberg, and Jamie Maldonado were exhibited along with my photographs at the festival in Pingyao, a 2,700-year-old ancient walled city that is a UNESCO World Heritage site. This was the sixteenth year of the festival, with the exhibition venues ranging from ancient warehouses and factories to temples and municipal buildings. The festival attracts about 100,000 visitors
"Reverberations: Diptychs & Triptychs from the Southeast Museum of Photography", George D. & Harriet W. Cornell Fine Arts Museum, Rollins College, Winter Park, FL. Palm Beach Community College Museum of Arts, Lake Worth, FL., Southeast Museum of Photography, Daytona Beach, FL
"TAPPED", 8th Annual Exhibit of Parried Works by Artists and their Current or Former Professors, Manifest Creative Research Gallery and Drawing Center. (This is a joint exhibition with a former student, Mark Kinnaman), 2017
Selected Lectures
"Three Amigos Talk Texas Landscape Photography", Museum of the Big Bend, Sul Ross State University
"Tracing the Lineage of 20th-Century Landscape Photography into the 21st Century ", Society of Photographic Education South Center Regional Conference
"The Importance of Personal Projects", Association of Texas Photography Instructors, Winter Conference
Related News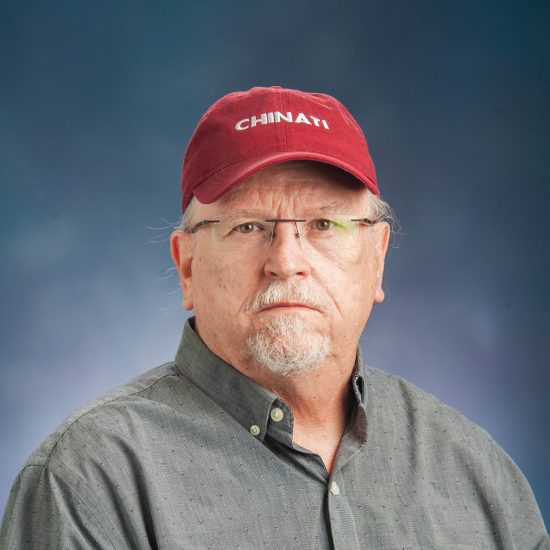 TAMUC Professor Honored as 'Star' Texas Photographer
Chad Smith, professor of photography at Texas A&M University-Commerce, was recently honored as a "Star of Texas" by the Association of Texas Photography Instructors (ATPI) at their annual winter meeting held at the University of Texas at Arlington. The award is the highest honor given by the association and recognizes an individual or company for […]