Biological Sciences (BA/BS)
By earning your degree in the biological sciences, you prepare to tackle various challenges found in labs, research institutes and related arenas.
Total Credit Hours
120 credit hours
Foreign Language
Foreign language credits required for BA, not BS
Lead Vital Change
Removing cancer. Restoring wetlands. Renewing hearts. You can be part of important research that changes the world. Join our team of biological innovators, leaders and professors at A&M-Commerce who are committed to making a difference in our world. Our biology degree offers a comprehensive overview of the living world. From the RNA sequence of salamanders to the global ecosystem, you'll learn how organisms interact with each other. Whether you're interested in biochemistry, biophysics, microbiology or zoology, our flexible degree lets you take courses that interest you. Our program also prepares you for advanced studies and professional programs.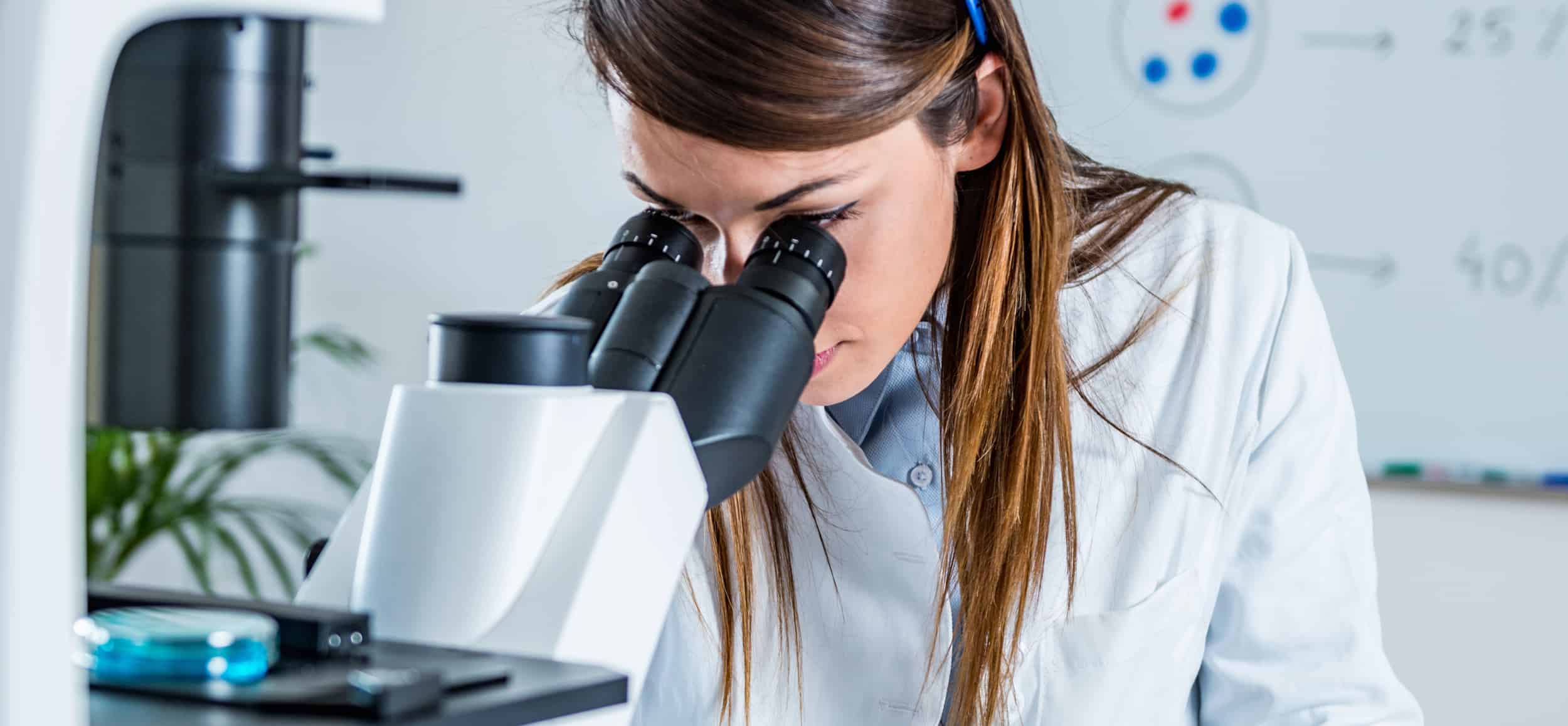 See Yourself Succeed With a Degree in Biological Science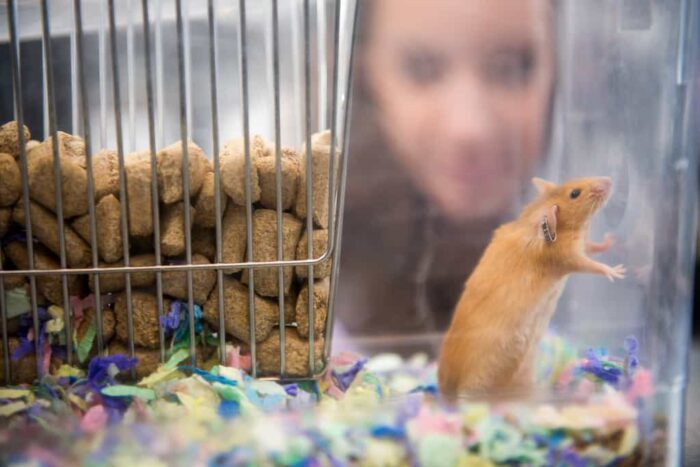 Innovation and Discovery
Take on our mission to build a better Texas that is eager to compete in an interconnected world with creativity, ethical leadership and imagination. We don't just discover the future, we make it.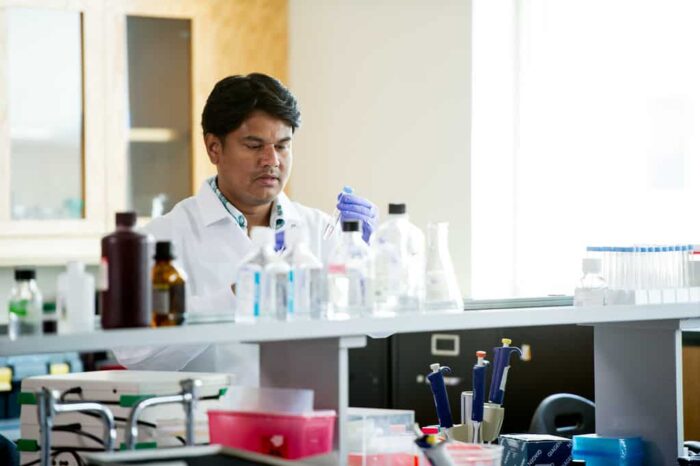 Career Readiness
The College of Science and Engineering is a gateway to in-demand STEM careers projected to make up a significant portion of the U.S. and global economy.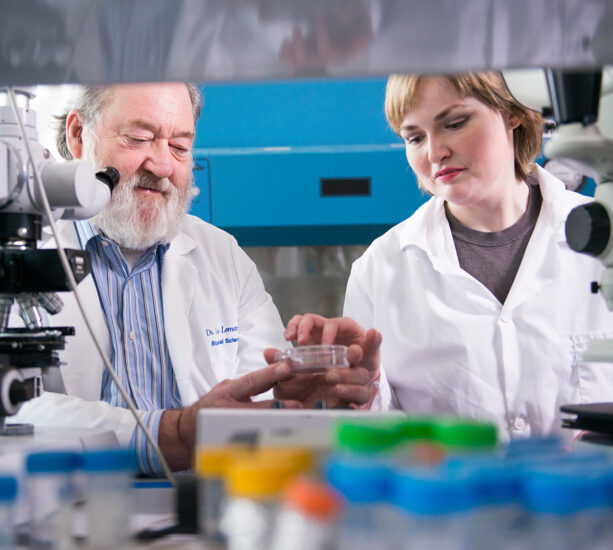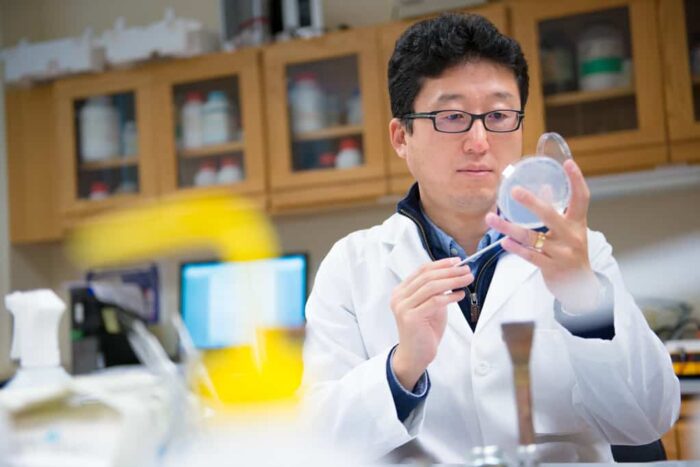 Accomplished Faculty
Shape an innovative framework with an award-winning faculty, including four Regents Professors, a highly selective honor for exemplary contributions to their university, community and the state of Texas.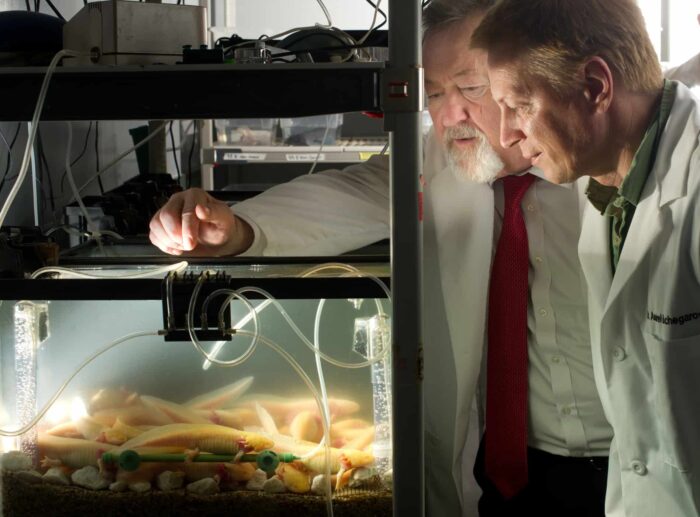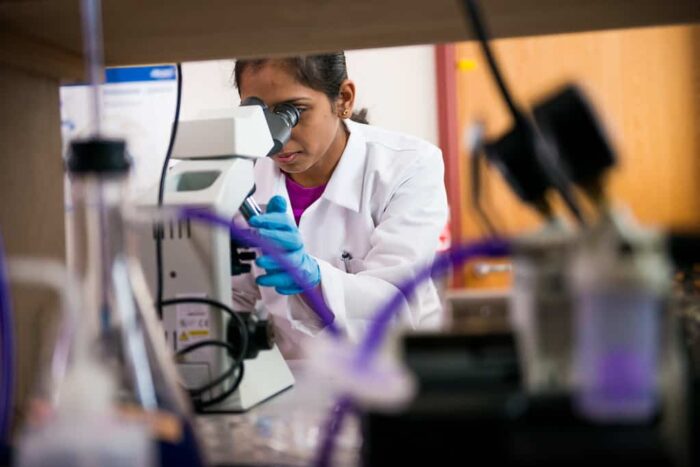 Hands-on Research
Our faculty will help you tackle complex challenges and discover solutions with hands-on research in various fields.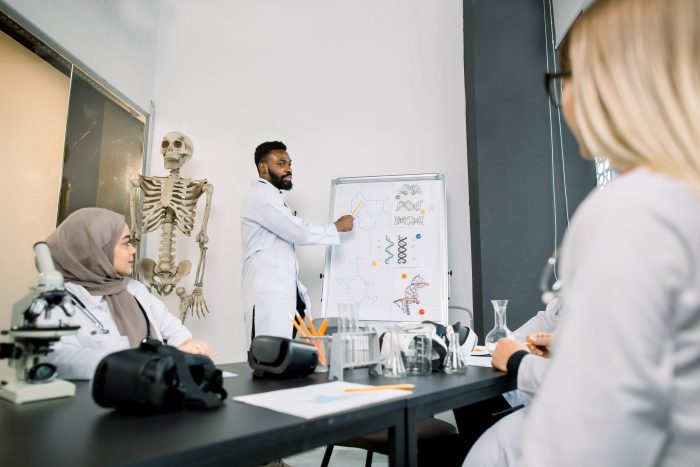 Our Community
Become a part of the STEM Education Alliance. Four departments have partnered together to provide you with the tools and resources needed to excel in education. Our program offers collegiate-level teaching and tutoring experiences through the Learning Assistant program. You'll also have access to several scholarships designed for STEM majors.
PRACTICAL APPLICATIONS
A degree in biological sciences will offer you the opportunity to:
Go from basic to advanced knowledge of biological molecules, cells, genetics, regulation, structure/function, environmental interaction and adaptation, and evolution and ecosystems
Appreciate the scope, unity, and diversity of life in the biosphere, including the classification of plants, animals and microbes
Utilize the scientific method and other problem-solving skills needed in scientific inquiry and the laboratory environment
Propose, perform and decipher research with new field technologies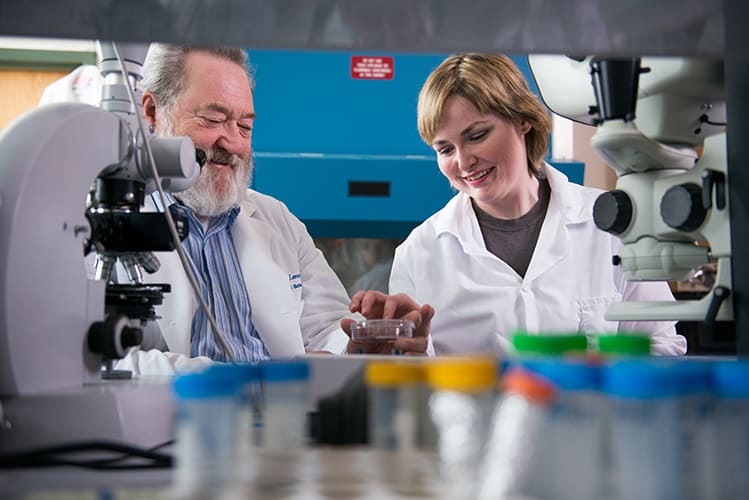 Careers
Biological science students are able to apply their in-depth knowledge to tackle challenges found in labs, research institutes and related arenas. Broaden your network and gain real-world experience with internships and career opportunities with help from our faculty and staff.
Career Possibilities and Current Median Salaries
There is an 8% projected job growth through 2026 for microbiologists, 10% projected job growth for biological technicians, and 11% projected job growth for biochemists and biophysicists.
US DOL Bureau of Labor Statistics, Occupational Outlook Handbook, 2018
Internship opportunities
Internship experience provides the foundation employers are often looking for. Internships are offered as optional credit for this program and can be an important part of your education experience. These are just a few of the companies that partner with Student Career Preparedness and offer opportunities for A&M-Commerce biology students.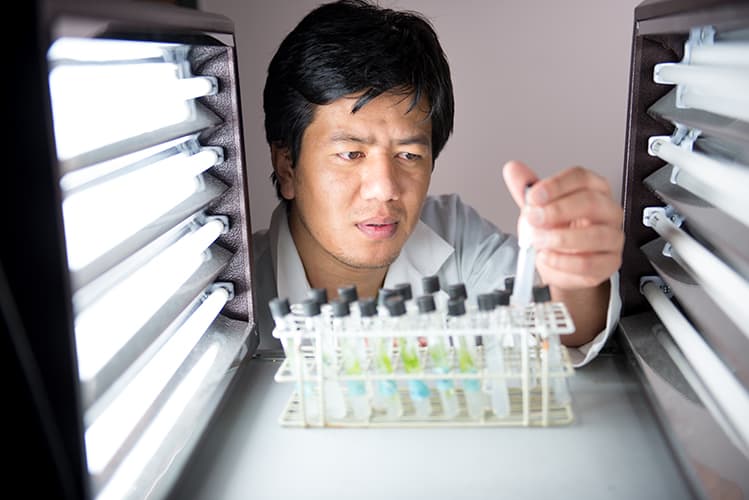 What You Will Learn
You will receive a comprehensive overview of biological sciences through challenging coursework, collaborative research and tactical lab experience. This program will prepare you for jobs in biochemistry, biophysics, microbiology, zoology or further graduate study in medicine, pharmacy, dentistry, physical therapy and allied health sciences fields.
Courses to Prepare You for Your Career
Foundation courses including Introductory Biology and General and Quantitative Chemistry
Core courses including Biological Literature, Cell Biology, organic chemistry Tutorial, Genetics, Applied Microbiology and General Physiology
Featured Courses
Developmental Biology
BSC 492
This course is designed to help you explore the fundamental concepts and mechanisms that regulate the wonder of animal development from fertilization of the egg to formation of the adult organism, including such topics as cycle of life, differential gene expression, cell-cell communication, fertilization, early development, formation of germ layers (ectoderm, mesoderm, endoderm) and their derivatives, inductive cell/tissue interactions, stem cells, organogenesis, environment/genetics/birth defects, evolutionary changes and more.
Pathophysiological changes underlie most of the diseases affecting humans. This course is designed to provide basic understanding on the pathologic alterations in physiology at the cellular, tissue and organ level and how such alterations could lead to diseases across the human life span. Following an initial introduction to altered cellular and tissue biology, pathophysiology of major organs and systems will be covered in separate modules. In addition, pediatric pathophysiology and aging-related changes are also included in the content.
Fundamentals of Neuroscience
BSC 425
This course is a survey introducing you to various aspects of neuroscience and is textbook-based. The cell types of the nervous system are introduced, with emphasis on the molecular specializations used for these cells to function and develop connections to other cells. The structure, function and processing of all six senses (including kinesthesia) are covered. More complex functions of the nervous system, including control of eye movements, hunger, sleep, addiction, speech, and learning and memory are also covered.
Student Organizations
Beta Beta Beta
Our Delta Gamma chapter is an active student organization participating in a variety of society functions and charity work pertaining to biological and health sciences. This organization is for students who major in biological sciences, have a GPA of 3.0 or higher and have completed a minimum of three courses in biology (associate members are those who have not taken three biology courses but fulfill the other two membership requirements).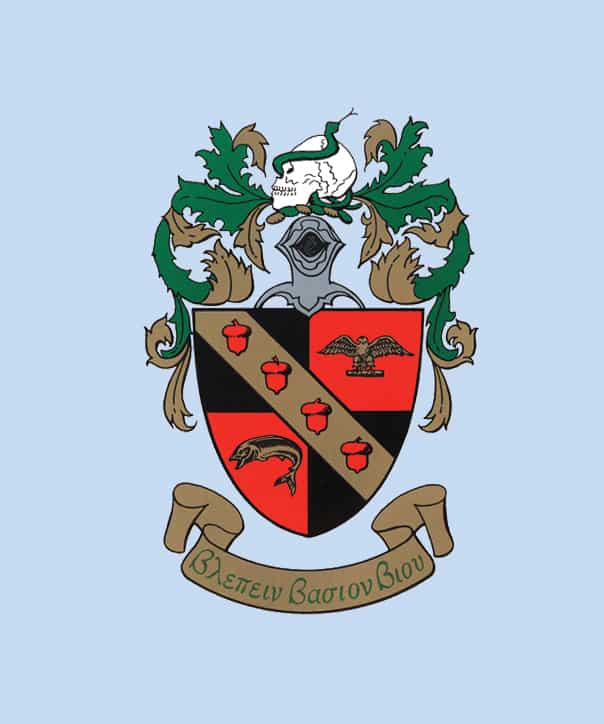 Undergraduate Program Costs
Program Costs
Tuition and fees for undergraduate students taking 12 credit hours are $4,212 for Texas residents and $9,108 for non-residents.
Back to menu
Contact Us
Department of Biological and Environmental Sciences
P.O. Box 3011
Commerce, TX 75429-3011
START YOUR JOURNEY! Two buttons
START YOUR JOURNEY!
Back to menu