Broaden your STEM research opportunities and career possibilities with our master's degree program in biological sciences at A&M-Commerce.
Be on the Cutting Edge of Innovation
Advance your professional goals or prepare for entry into a doctoral program with our Master of Science in Biological Sciences. Work with our faculty as you explore behavioral ecology, environmental science, microbiology, molecular and developmental biology, wildlife ecology, conservation and much more.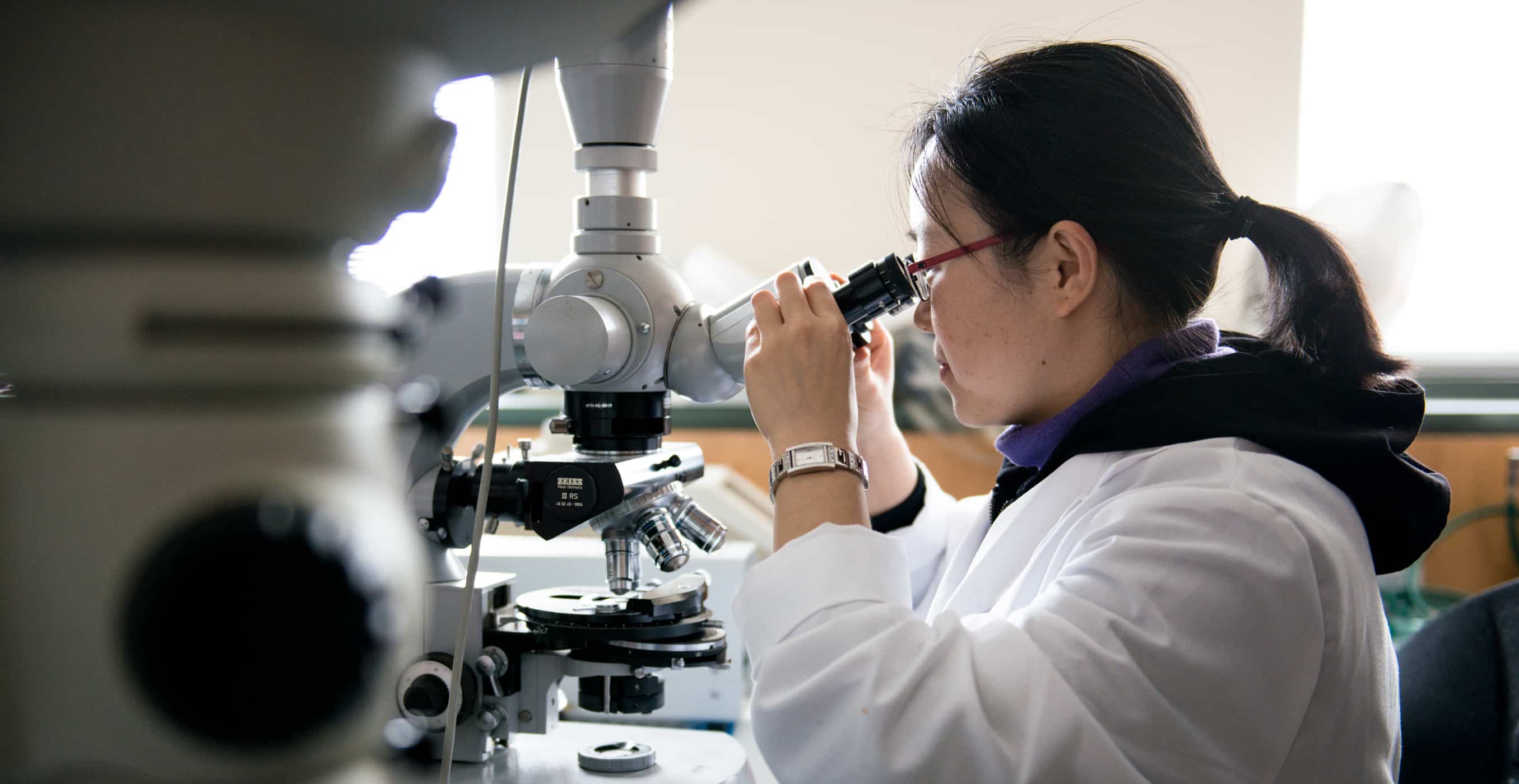 Focus Your Passion
Our department offers two different tracks that cater to your research interests and career goals. Discover which program works best for you.
Research
If you're interested in earning a Ph.D. or working in a laboratory setting, this program is designed for you. Our thesis track lets you conduct graduate-level research in our world-class McFarland Science Building and Biomedical Institute for Regenerative Research. Choose from a wide variety of specialties from molecular biology to wildlife ecology and much more. Our thirty-hour program is divided into eight courses (24 hours) plus thesis research (6 hours). You are encouraged to pursue research that matches your academic and professional goals. Speak with one of our faculty members and discover what opportunities we offer at A&M-Commerce.
Education
Are you a biology teacher looking to expand your knowledge and improve your teaching methods? Our non-thesis track is meant for you. With our fully-online program, you can study anywhere, anytime. Dive into a deeper understanding of invertebrate zoology, microbial ecology and human physiology through our program. You'll also have the opportunity to choose from a wide range of electives that interest you. Our track opens the doors to teaching dual-credit and undergraduate courses at the college level.
See Yourself Succeed With a Degree in Biological Science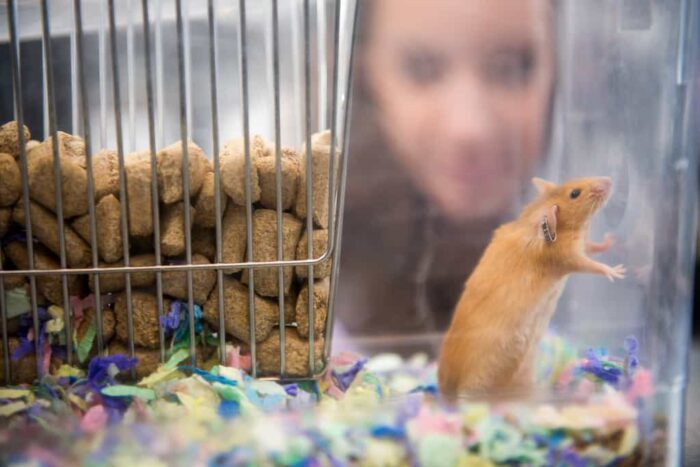 Innovation and Discovery
Take on our mission to build a better Texas that is eager to compete in an interconnected world with creativity, ethical leadership and imagination. We don't just discover the future, we make it.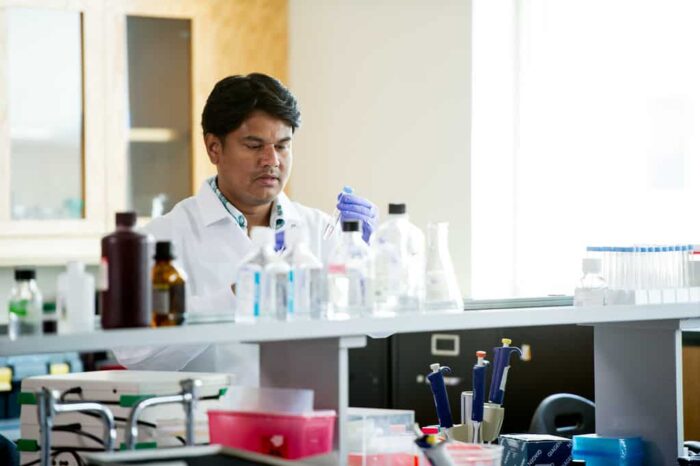 Career Readiness
The College of Science and Engineering is a gateway to in-demand STEM careers projected to make up a significant portion of the U.S. and global economy.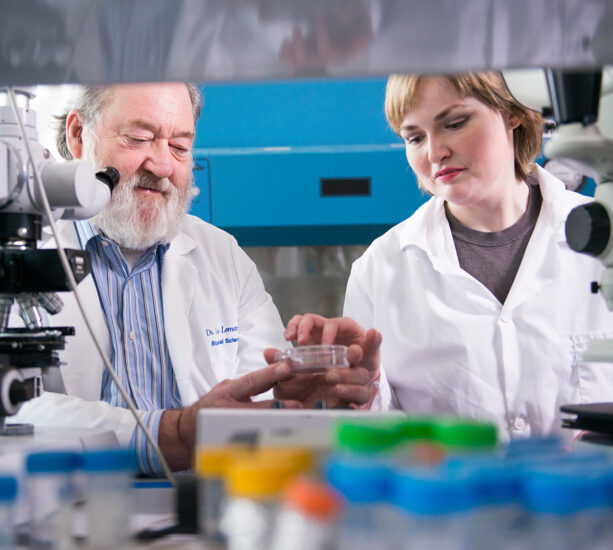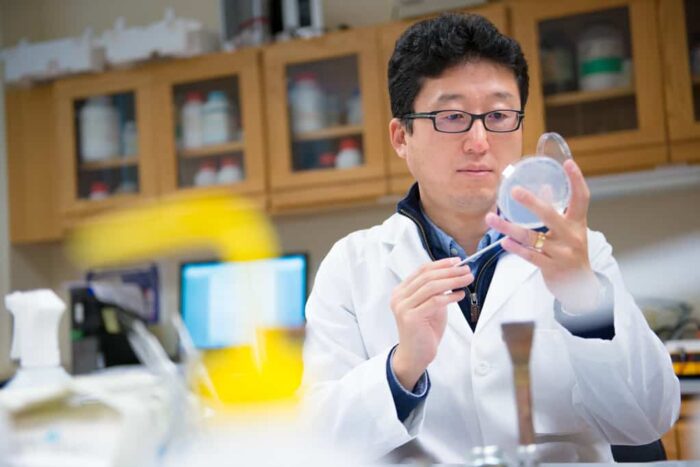 Accomplished Faculty
Shape an innovative framework with an award-winning faculty, including four Regents Professors, a highly selective honor for exemplary contributions to their university, community and the state of Texas.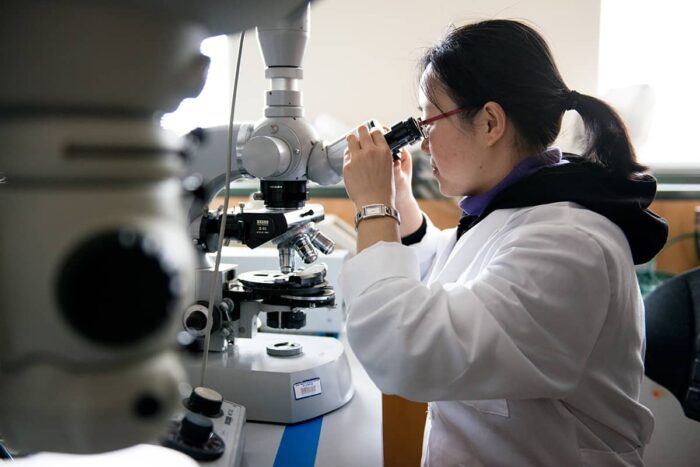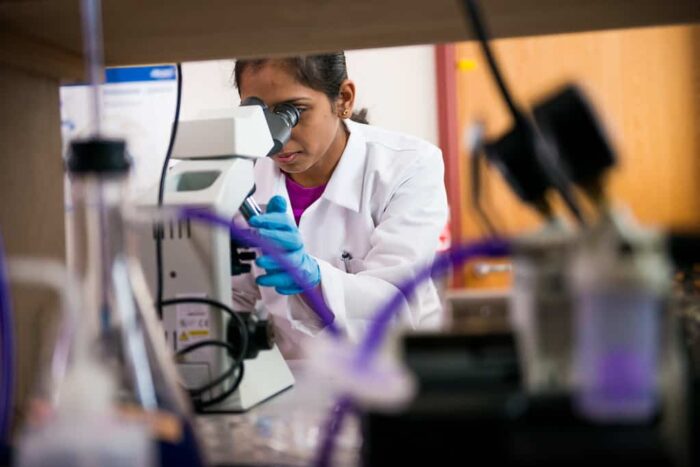 Hands-on Research
Our faculty will help you tackle complex challenges and discover solutions with hands-on research in various fields.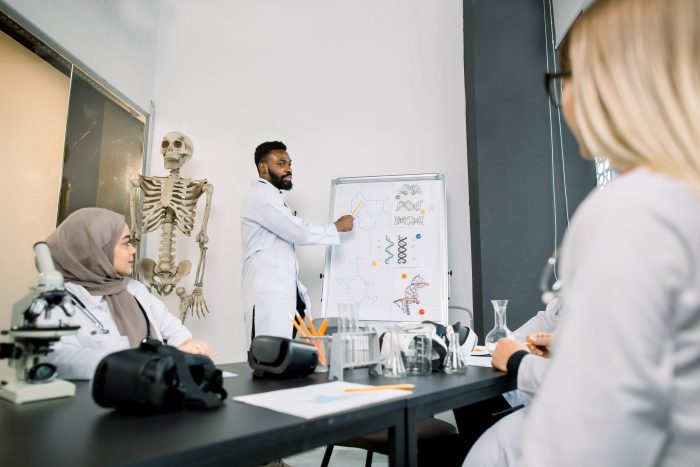 PRACTICAL APPLICATIONS
A masters in biological sciences will offer you the opportunity to:
Dive deeper into your desired field to gain a career and salary edge in a competitive job market
Prepare for entry into doctoral or professional health programs

Careers
Biological sciences students can use their in-depth knowledge to tackle challenges found in labs, research institutes and other related arenas. Broaden your network and gain real-world experience with internships and career opportunities with help from faculty and staff.
Career Possibilities and Current Median Salaries
Biochemist and Biophysicist
US DOL Bureau of Labor Statistics, Occupational Outlook Handbook, 2018

Internship opportunities
Internship experience provides the foundation employers are often looking for. Although not required for your degree, internships are an important part of your education experience. These are just a few of the companies that partner with Student Career Preparedness and offer opportunities for A&M-Commerce biology students.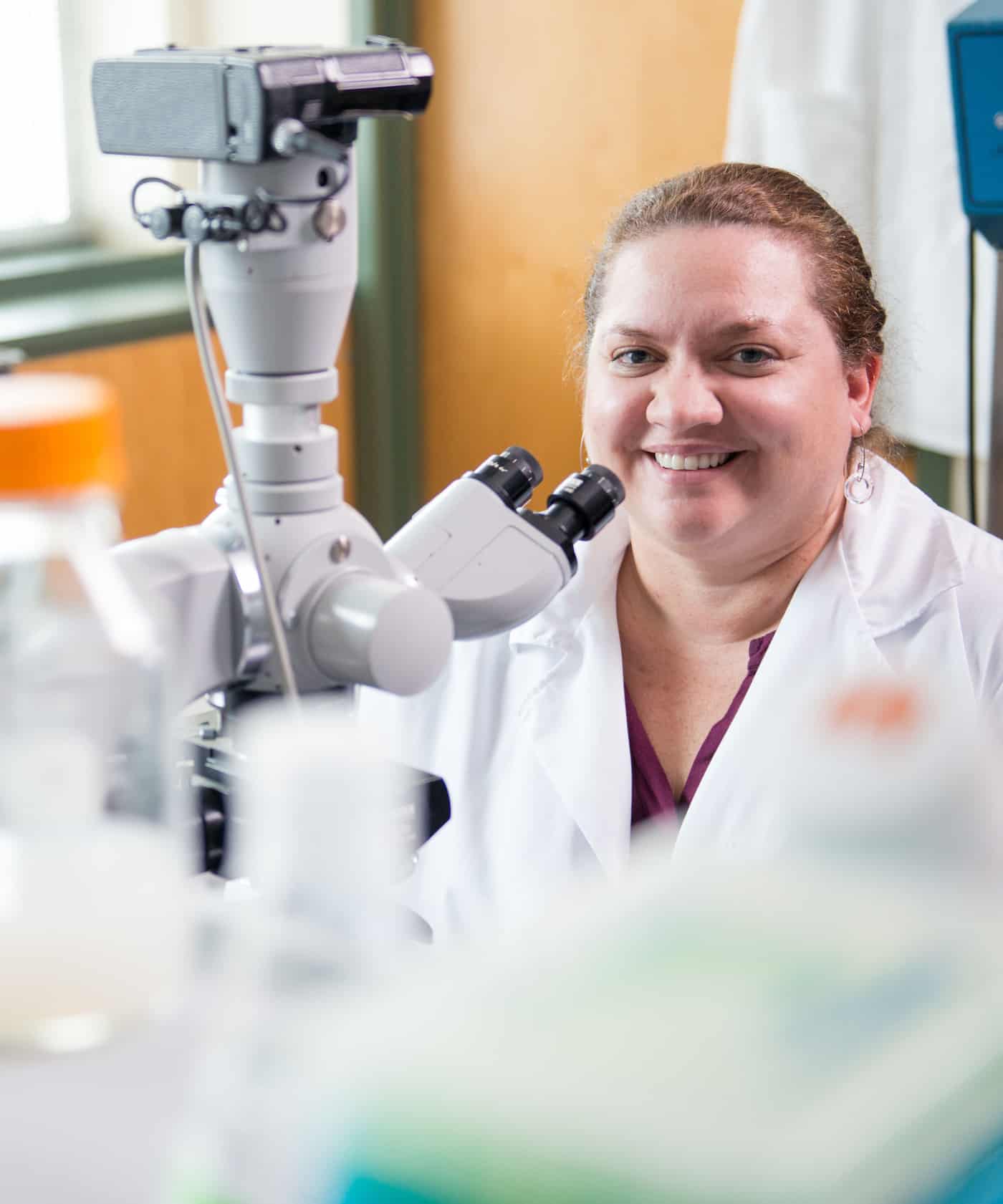 What You Will Learn
This program will prepare you for research-intensive jobs in biochemistry, biophysics, microbiology, zoology or doctoral programs in medicine, pharmacy, dentistry, physical therapy and allied health sciences fields.
Courses to Prepare You for Your Career
Foundation courses include Research Literature and Techniques or Thesis, depending on option selected
Core business analytics courses include Quantitative Biology, Advanced Cell Biology, Molecular Genetics and Human Physiology
Featured Courses
Advanced Neuroscience
BSC 525
This course provides you with a greater understanding of molecular, developmental, and network mechanisms of neuronal function. Emphasis will be placed on molecular and cellular components of neurons at their most basic level as well in unique specific systems. You will gain an in-depth understand of basic principles and concepts of neurons at the molecular levels, to reason scientifically, and to understand and describe the cooperative function of organelles in the specialized cells.
Medical Microbiology
BSC 516
This course covers pathogenic microorganisms and infections and helps you to develop a means of analyzing the nature of infectious diseases. This course will equally focus on the pathogenic mechanisms of microorganisms aided with corresponding individual case studies of diseases in order to foster critical thinking and problem solving techniques.
Endocrine Toxicology
BSC 524
In this course, you will incorporate the study of basic endocrine functions and how these functions may be impaired or altered by environmental chemicals. You will consider endocrine organs, including the pituitary, thyroid, parathyroids, adrenals, testes, ovaries and the pancreas as toxicological targets of environmental endocrine disruptors. In addition, the course reviews evidence of environmental endocrine disruption in fish and wildlife, and its relevance to human health.
Graduate Program Cost
PROGRAM COSTS
Tuition and fees for graduate students taking nine credit hours are $3,669 for Texas residents and $7,341 for non-residents.
Back to menu
Admission
Your Path to Becoming a Lion
Deadlines
Fall admission consideration: June 1
Spring admission consideration: October 15
Summer admission consideration: March 15
Contact Us
Department of Biological and Environmental Sciences
P.O. Box 3011
Commerce, TX 75429-3011
START YOUR JOURNEY! Two buttons
START YOUR JOURNEY!
Back to menu