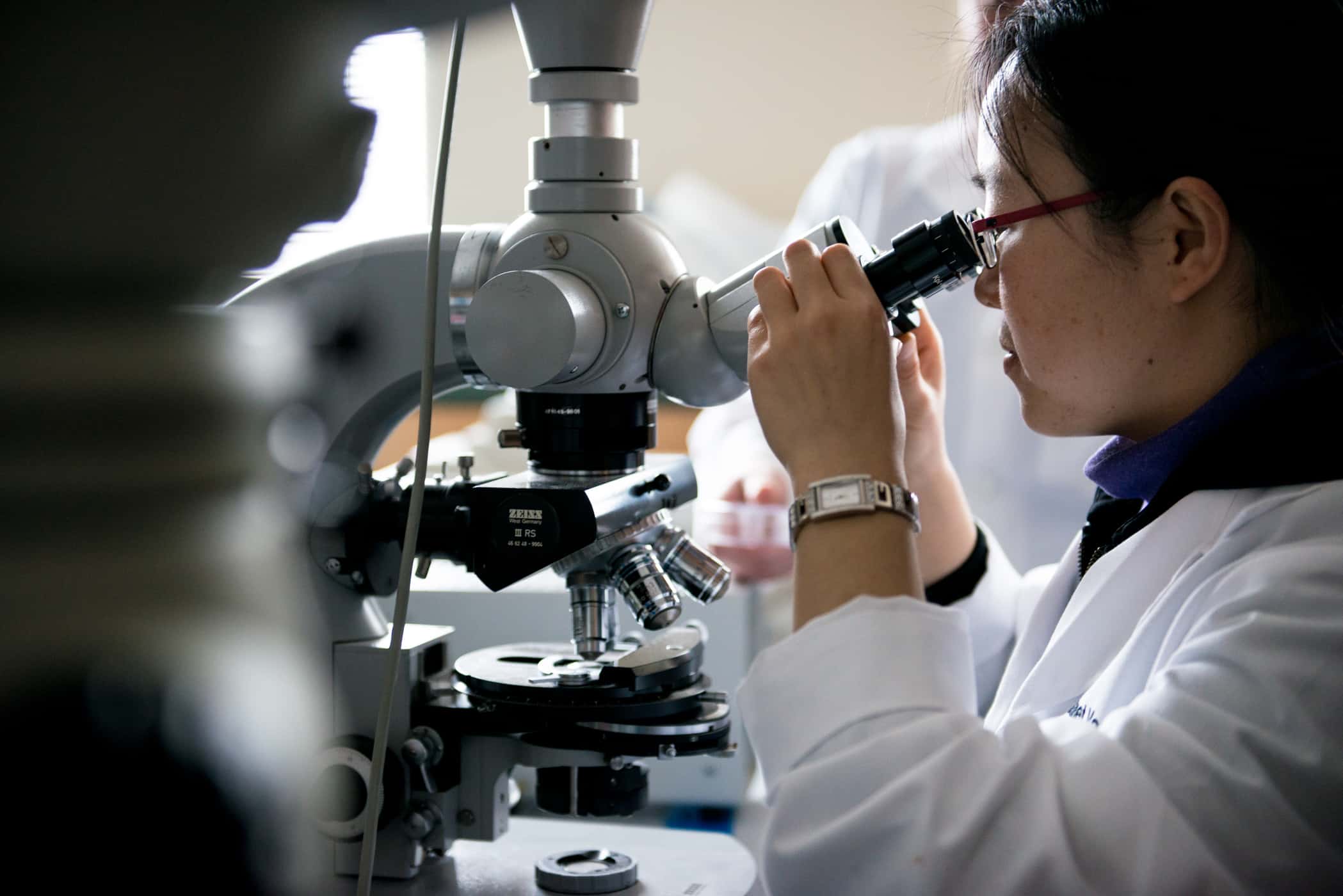 Prepare Future STEM Professionals. Teach.
Turn your love of science into a rewarding career as a teacher and inspire the next generation.
The need for STEM professionals extends to teachers, and demand continues to grow in public and private schools across the nation. This program prepares you for a career as a life science teacher for grades 7-12 by providing a comprehensive overview of living organisms from the molecular level through life cycles, adaptations and complex ecosystems. After graduation, you'll have the privilege of sharing your knowledge in the classroom with your students. The next generation of STEM innovation and discovery is in your hands.
Where It Is Offered
Commerce
Foreign Language
No foreign language credits required
Total Credit Hours
120 hours
Thesis Requirements
No thesis required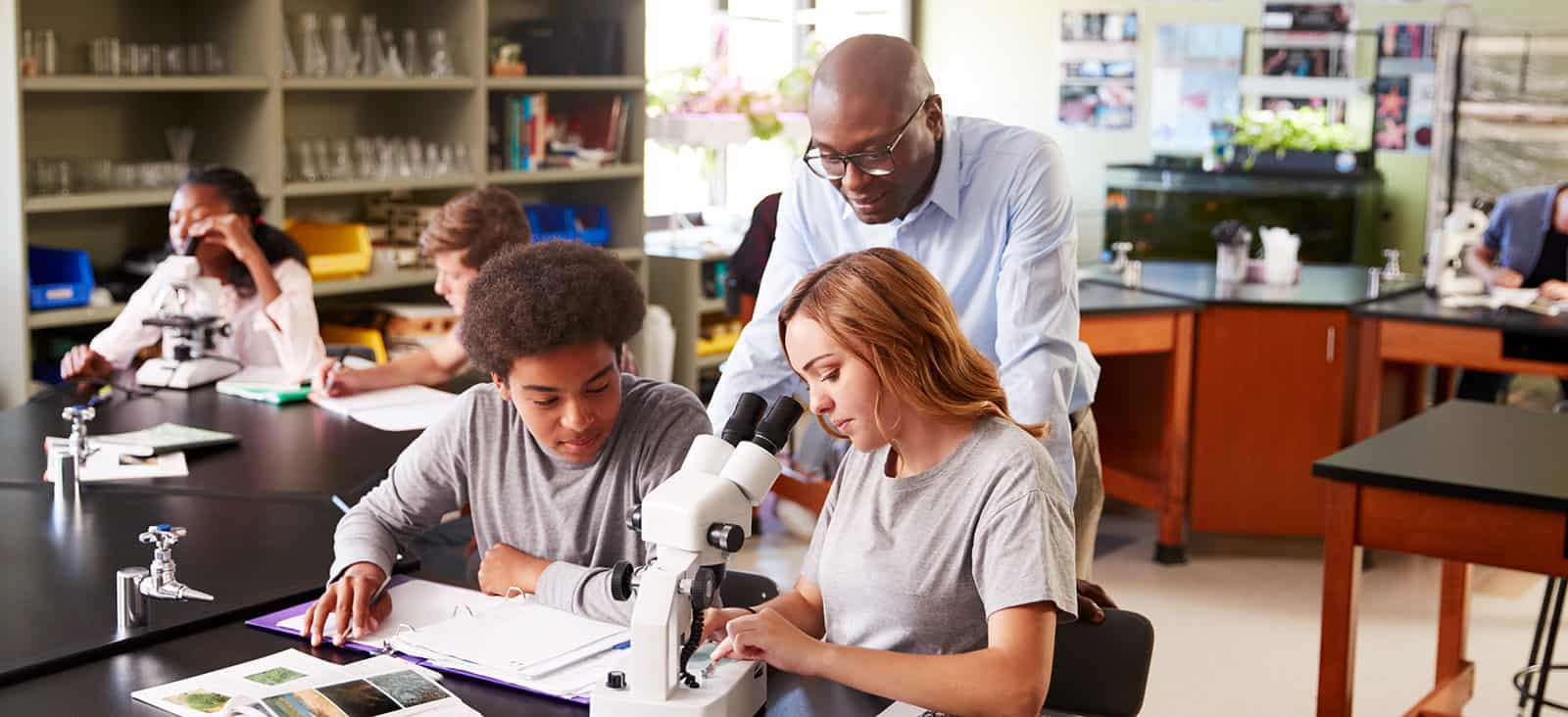 SEE YOURSELF SUCCEED WITH A DEGREE IN BIOLOGICAL SCIENCES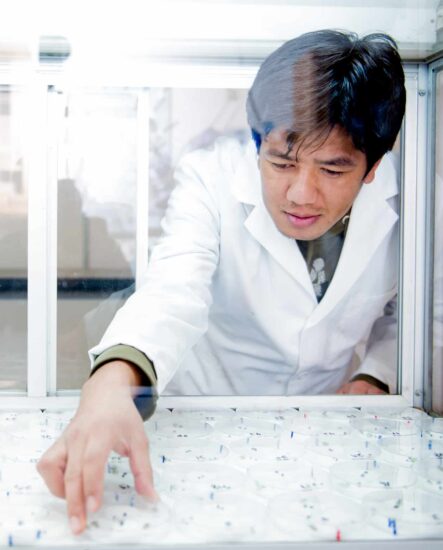 Innovation and Discovery
Take on our mission to build a better Texas that is eager to compete in an interconnected world with creativity, ethical leadership and imagination. We don't just discover the future, we make it.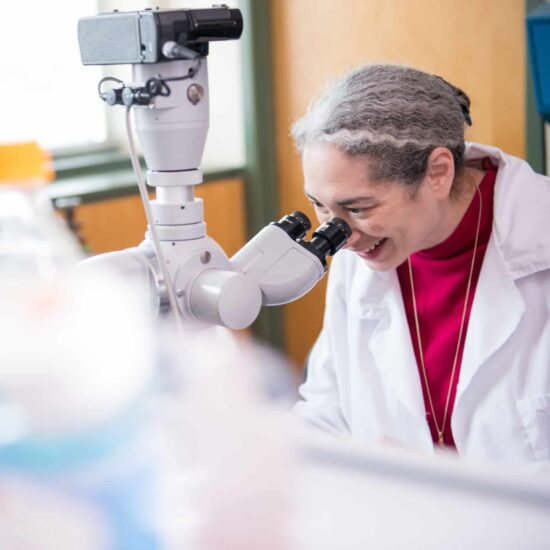 Career Readiness
The College of Science and Engineering is a gateway to in-demand STEM careers projected to make up a significant portion of the U.S. and global economy.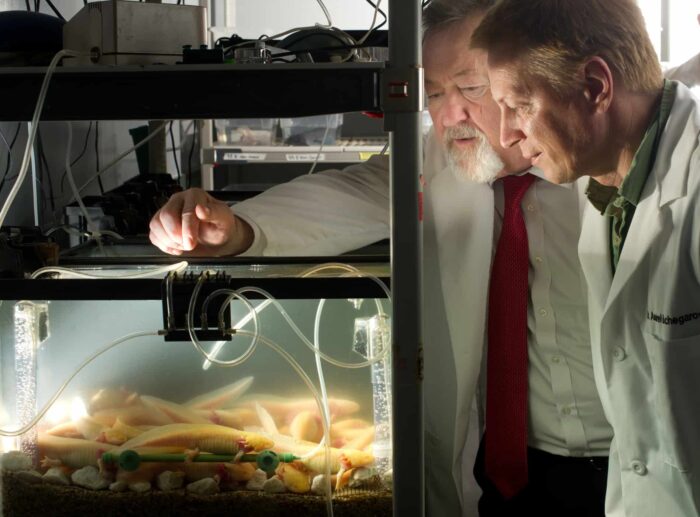 Accomplished Faculty
Shape an innovative framework with an award-winning faculty including four Regents Professors, a highly selective honor for exemplary contributions to their university, community and the state of Texas.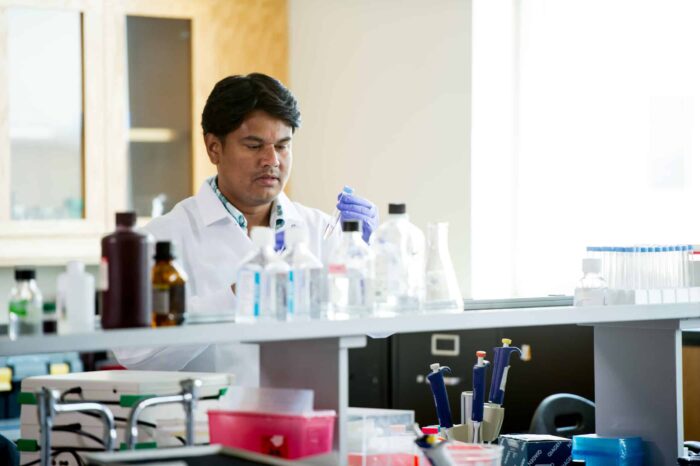 Hands-on Research
Our faculty will help you tackle complex challenges and discover solutions with hands-on research in various fields.
PRACTICAL APPLICATIONS
A degree in biological sciences with a secondary certification will offer you the opportunity to:
Go from basic to advanced knowledge of biological molecules, cells, genetics, regulation, structure/function, environmental interaction and adaptation, evolution, and ecosystems.
Appreciate the scope, unity and diversity of life in the biosphere, including the classification of plants, animals and microbes.
Utilize the scientific method and other problem-solving skills needed in scientific inquiry and the laboratory environment.
Propose, perform and decipher research with new field technologies.
Encourage student engagement by learning new techniques and skills to apply in the classroom.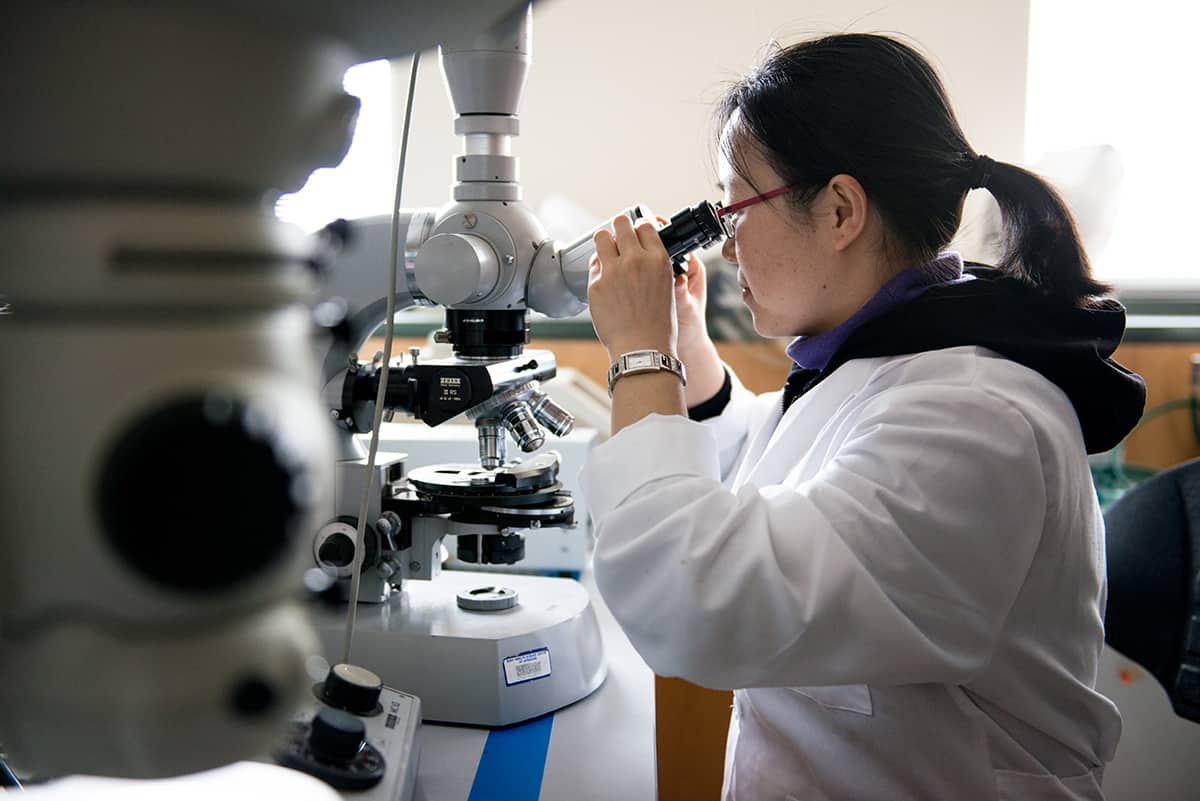 Careers
As a biological sciences-secondary certification student, you will be able to channel your knowledge directly into a classroom environment with a required residency at a public school. Learn not only from faculty and staff but also from real teachers and their students.
Career Possibilities and Current Median Salaries
High School Life Science Teacher
US DOL Bureau of Labor Statistics, Occupational Outlook Handbook, 2018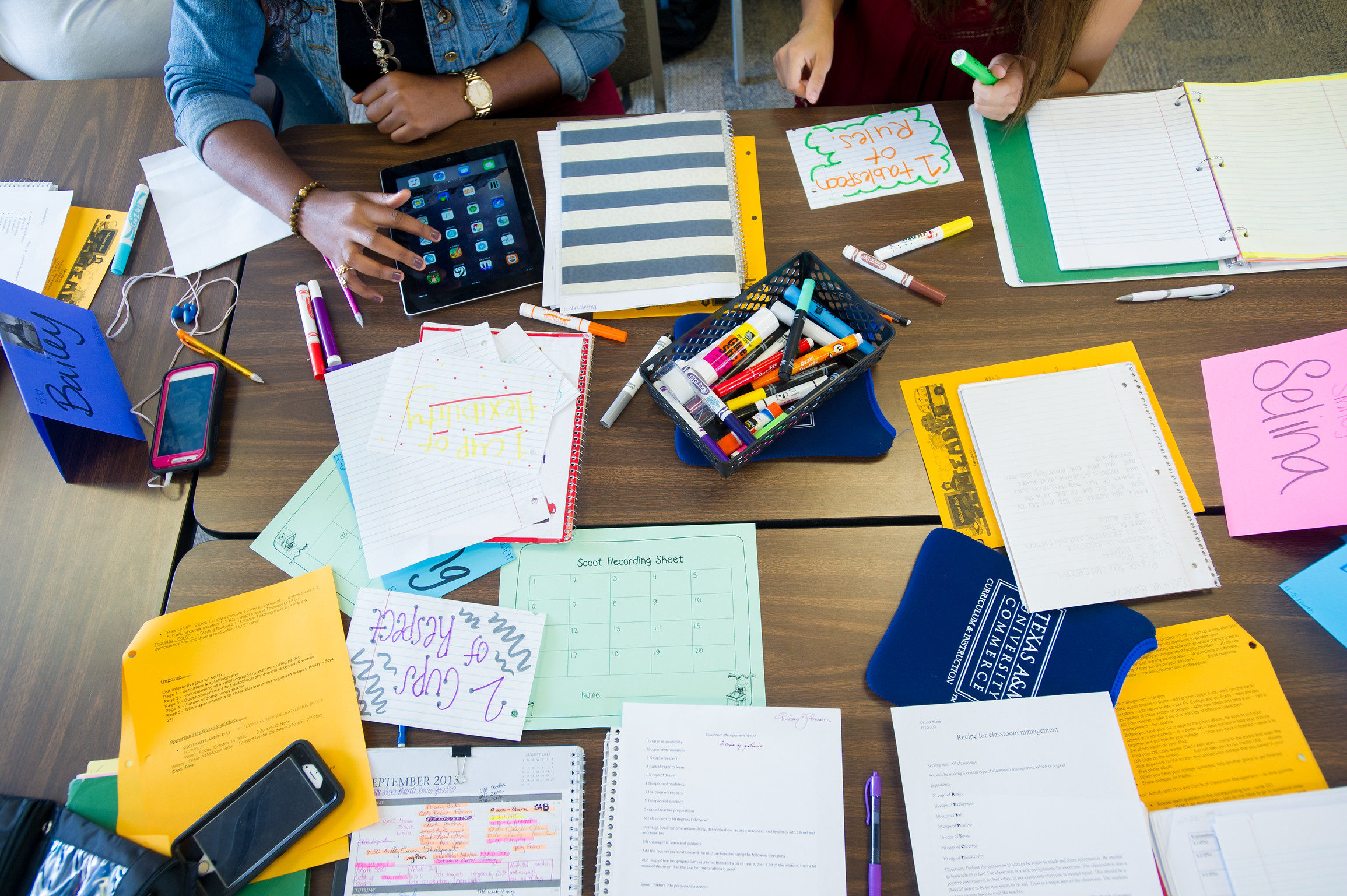 Experience the Classroom firsthand
Work under the guidance of teaching professionals with our field-based, residency program. As a biological sciences with teaching emphasis student, you'll have the opportunity to intern at a local high school during your final year. You'll gain confidence in the classroom and acquire the skills needed for first-year teaching. As part of your degree program, you will receive course credit for this internship. In addition to the classroom experience, some of our students have participated in industry internships.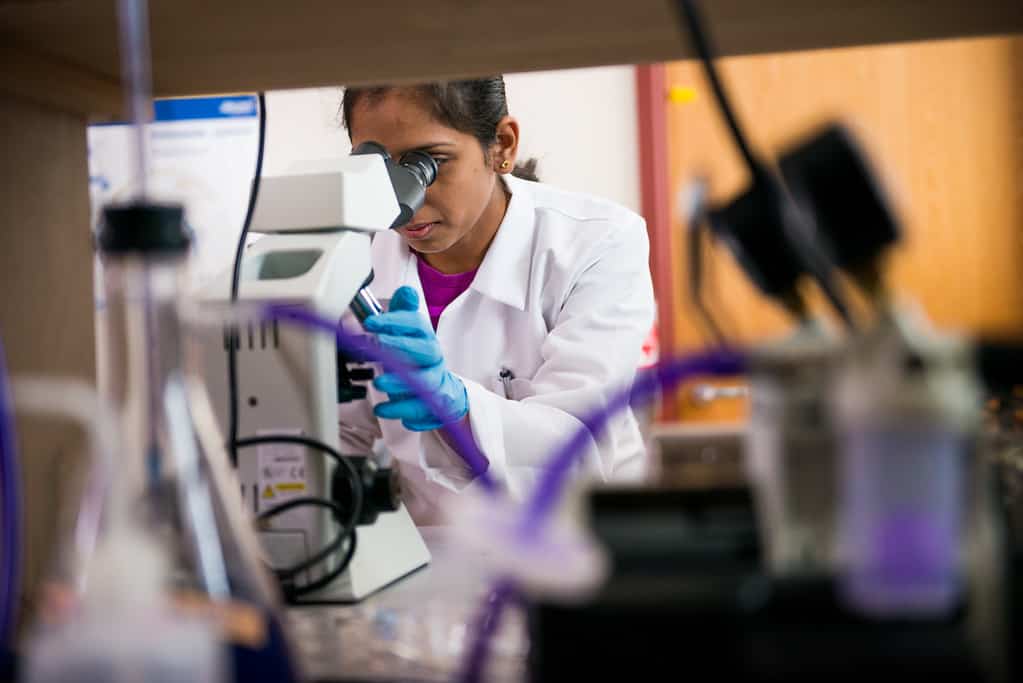 What You Will Learn
This program will prepare you to teach life sciences to middle school and high school students and provide you with a comprehensive overview of biological sciences through coursework, labs, research and in-classroom teaching experience.
Courses to Prepare You for Your Career
Foundation courses include Introductory Biology, General Physiology, and General and Quantitative Chemistry
Core courses include Cell Biology, Genetics, Applied Microbiology, Ecology and Biology for school teachers
Featured Courses
Roles and Responsibilities of Professional STEM Educators
SED 330
This course introduces the professional body of knowledge necessary for effective STEM teaching. You will present lessons that you have collaboratively planned with your instructor, colleagues and mentors. Preparation will include classroom management, curriculum, lesson design, teaching models, learning in diverse environments and modifying lessons for learners with dyslexia. You will earn a Promethean Tutorial Certificate documenting your instructional technology competence.
Instructional Design for Student Engagement in STEM
SED 331
This course includes middle school field experiences. You will develop competence with questioning strategies and two teaching models. You will also use formative assessment data, including student artifacts, to revise initial lesson plans and further differentiate instruction. You will continue your progress toward digital fluency while earning a Prezi Tutorial Certificate indicating your instructional technology competence. Your lesson plans will include modifications for learners with attention deficits.
Technology Infused Curriculum and Assessment in Field-based Environments
SED 401
This course offers an experiential component in which you will design and implement curriculum and model the use of several classroom assessment techniques. You will use cutting-edge technologies for creating and assessing lessons. Emphasis is placed on the alignment of curriculum, instruction and testing. You will achieve knowledge and skills by observing and assisting middle/secondary public school teachers in classroom situations.
Student Organizations
LeoTeach
The LeoTeach Student Organization aims to unite future STEM teachers on campus and to support their journey to the classroom. With a goal of improving educational standards, you will be given opportunities to promote STEM education at STEM events and conferences on and off campus, as well as build relationships with current and future teachers in the same field.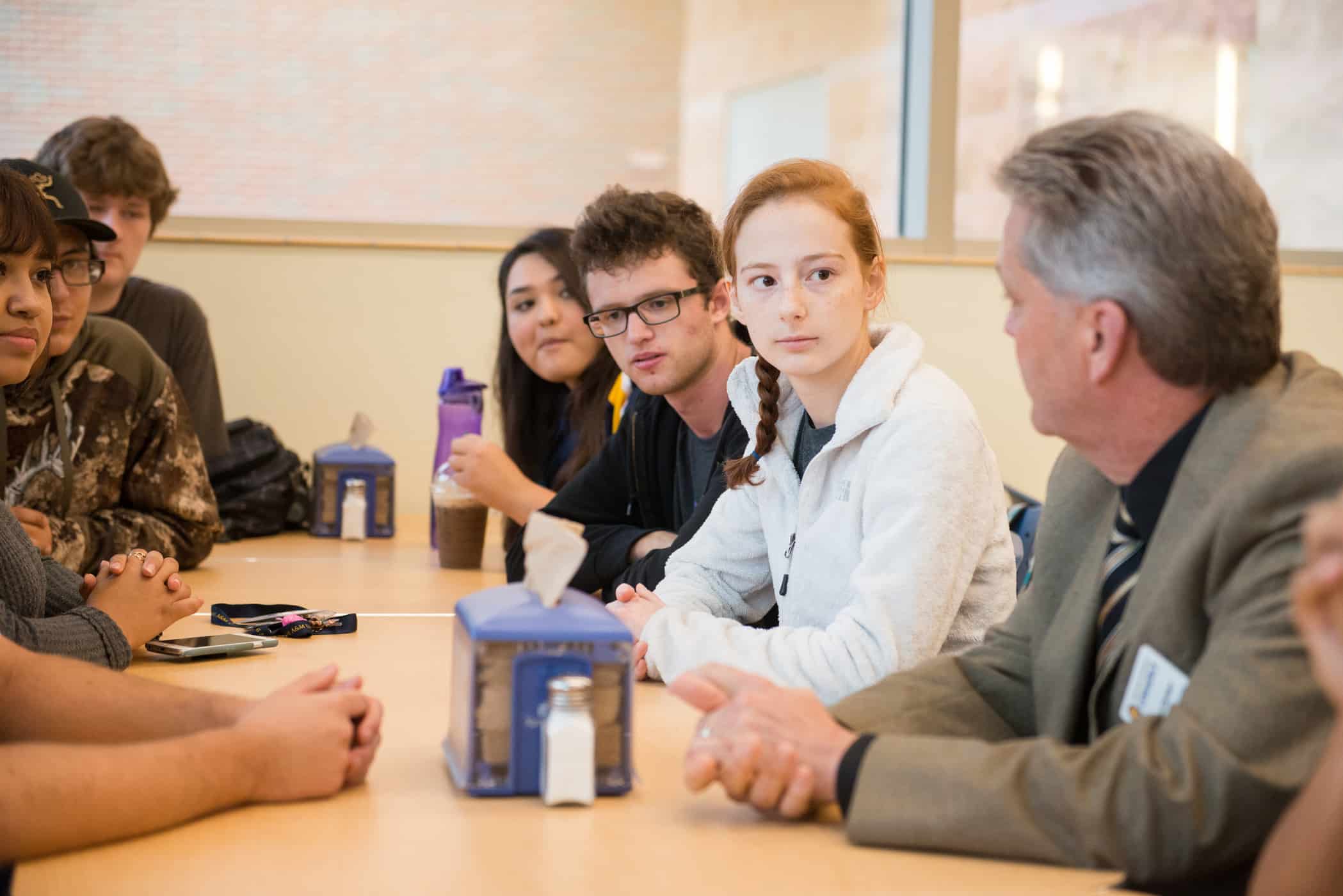 Undergraduate Program Costs
Program Costs
Tuition and fees for undergraduate students taking 12 credit hours are $4,212 for Texas residents and $9,108 for non-residents.
Back to menu
Biological Science (BA/BS) :: 1.19 Staff
We Are Here To Help!
Back to menu
Contact Us
Department of Biological and Environmental Sciences
P.O. Box 3011
Commerce, TX 75429-3011
START YOUR JOURNEY! Two buttons
START YOUR JOURNEY!
Back to menu