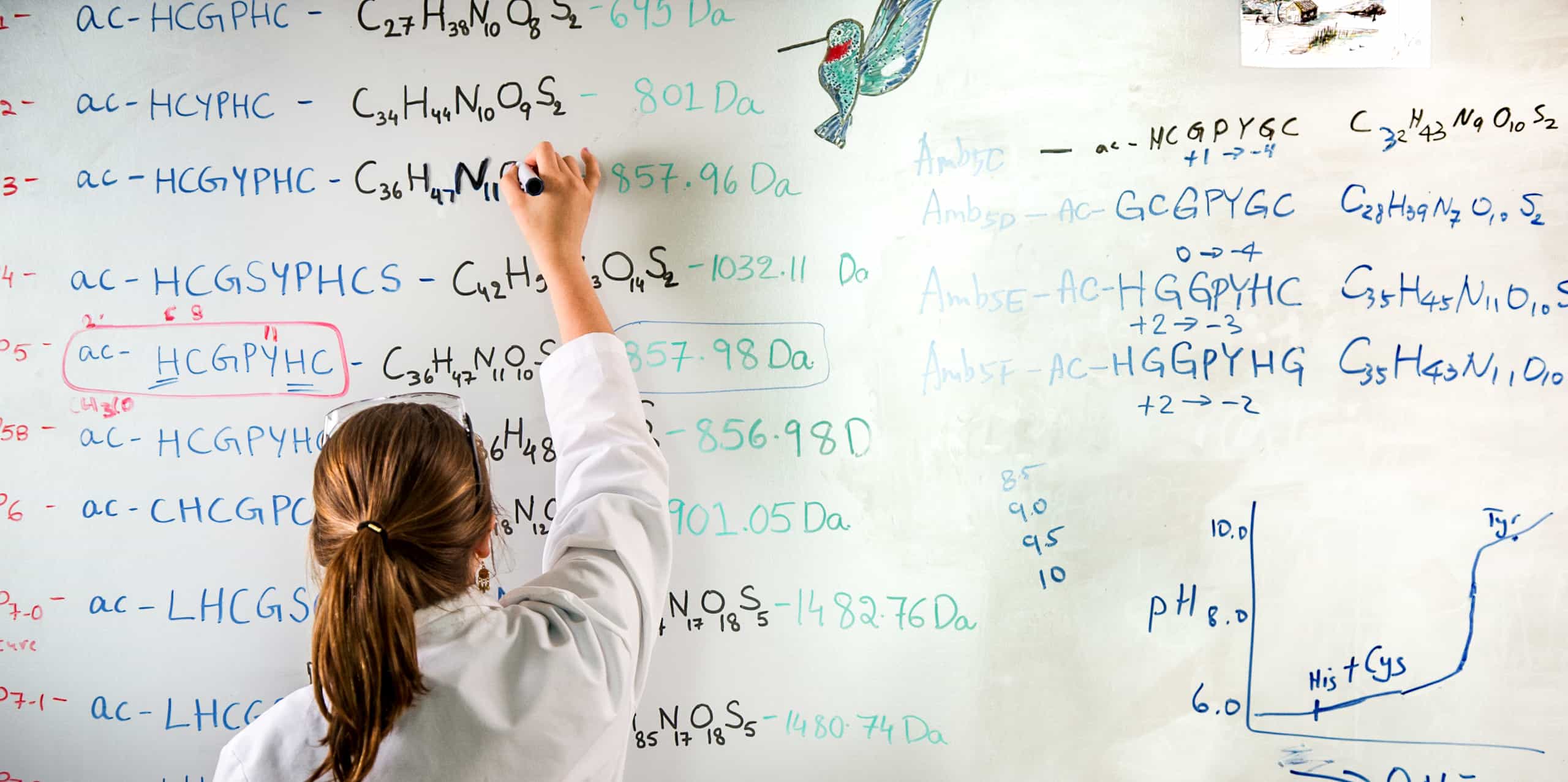 Encourage Future Scientists. Teach.
Our students need empowering teachers in the state of Texas. At A&M-Commerce, you can earn your degree in chemistry and prepare you to become a teacher at the secondary level.
Share your passion for chemistry within the high school classroom. Our degree program offers a diverse curriculum of chemistry, biology, physics and education courses. Experience hands-on learning in our state-of-the-art McFarland Science Building. You'll learn the methods and techniques of chemical reasoning, reactions and experimentation, and you'll be well equipped to educate the next generation of scientists!
Where It Is Offered
Commerce
Foreign Language
No foreign language credits required
Total Credit Hours
120-122 hours
Thesis Requirements
No thesis required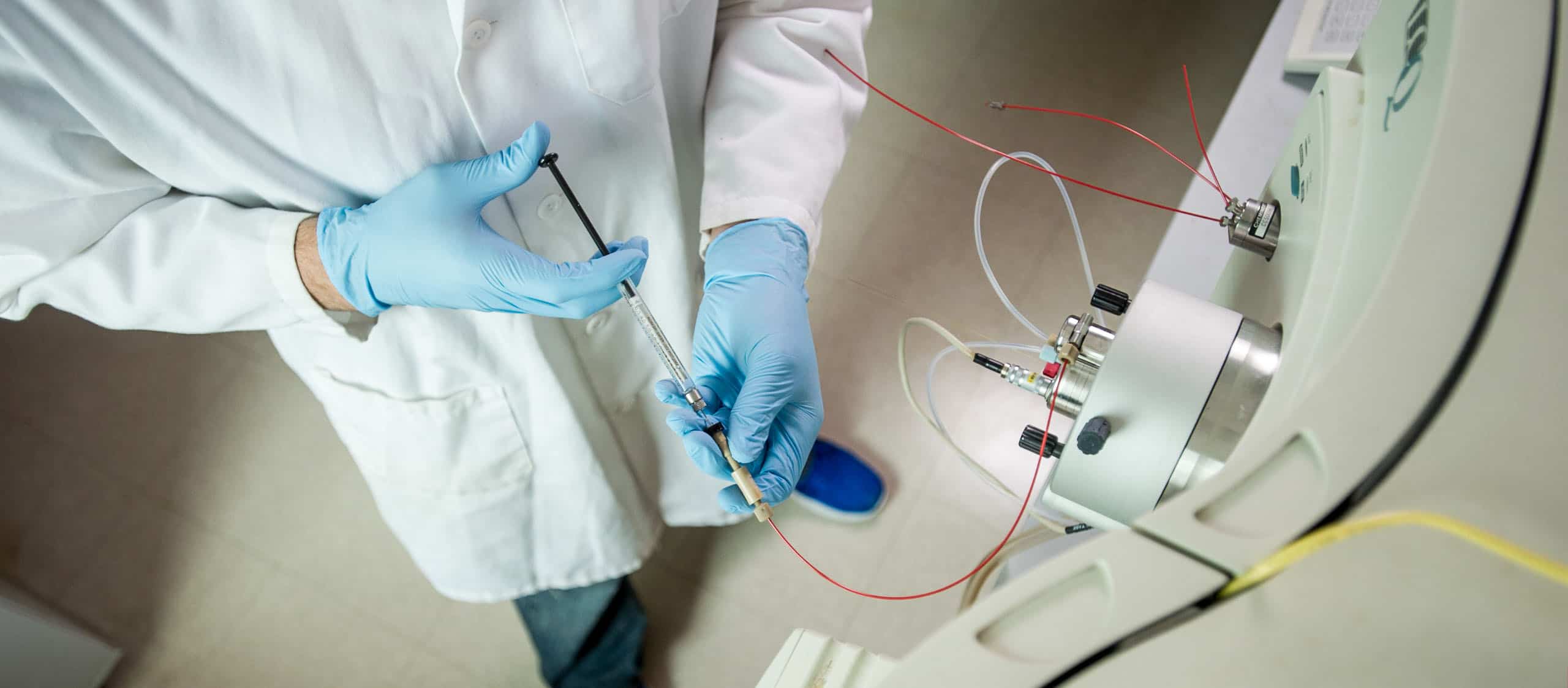 Focus Your Passion
Our department offers four different tracks that cater to your research interests and career goals. Those who are pursuing graduate studies and professional programs are encouraged to earn an ACS-approved degree. Discover which program works best for you.
ACS Professional Track
Our ACS professional degree track is approved by the American Chemical Society and prepares you for a wide variety of careers in industry, government and education. You'll take additional courses in physical chemistry, biochemistry, advanced inorganic chemistry and instrumental analysis. When you graduate, you'll meet the criteria for a professional chemist as stated by the American Chemical Society.
ACS Certified with Biochemistry Emphasis
Combine your passion for medical discovery and STEM innovation with our biochemistry emphasis. Our program is certified by the American Chemical Society and prepares you for careers in health sciences, academia and chemical research. You'll take additional courses in cell biology, biochemistry, advanced inorganic chemistry and instrumental analysis. When you graduate, you'll meet the criteria for a professional chemist as stated by the ACS.
Note: We recommend this track to students interested in medical school.
Chemistry Teaching Emphasis
Take your knowledge to the high-school classroom with our teaching emphasis option. You'll take additional courses in chemistry lab design, biology and advanced chemistry. Our combined education program also offers courses in learning process and development, project-based learning in STEM and pedagogy. When you graduate, you'll be certified to teach at the secondary level (grades 7-12).
Chemistry (BS)
The chemistry degree offers a strong foundation in chemical sciences. Our comprehensive program provides the knowledge needed to continue graduate studies or pursue careers in the chemical and health care industry. While here, you'll apply basic theories and practices of chemistry in the laboratory through our research opportunities.
SEE YOURSELF SUCCEED WITH A DEGREE IN CHEMISTRY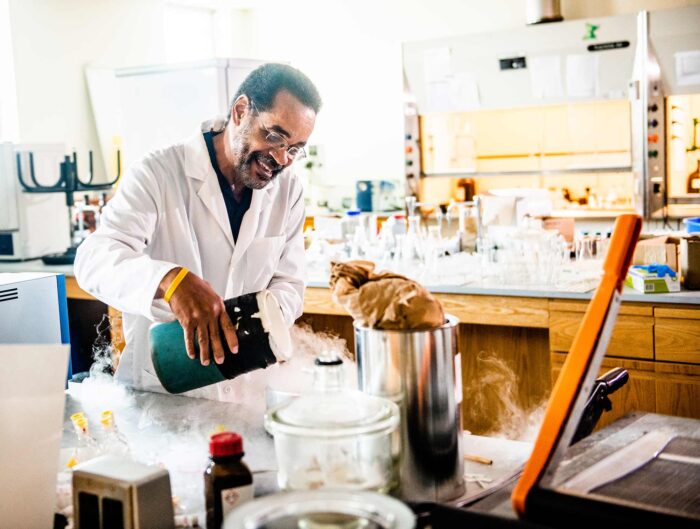 Innovation and Discovery
Take on our mission to build a better Texas that is eager to compete in an interconnected world with creativity, ethical leadership and imagination. We don't just discover the future, we make it.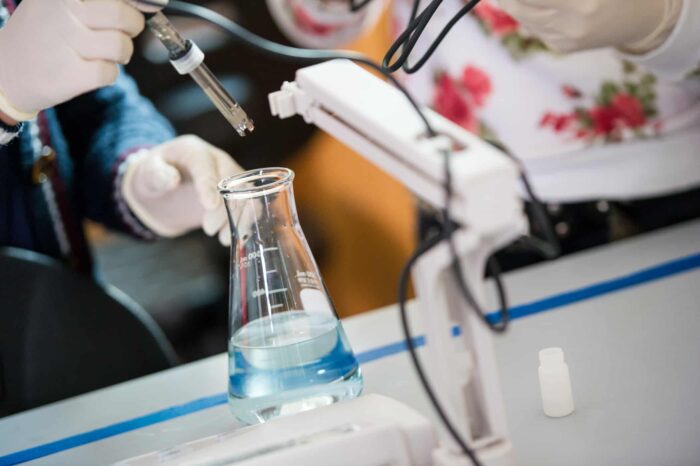 Career Readiness
The College of Science and Engineering is a gateway to in-demand STEM careers projected to make up a significant portion of the U.S. and global economy.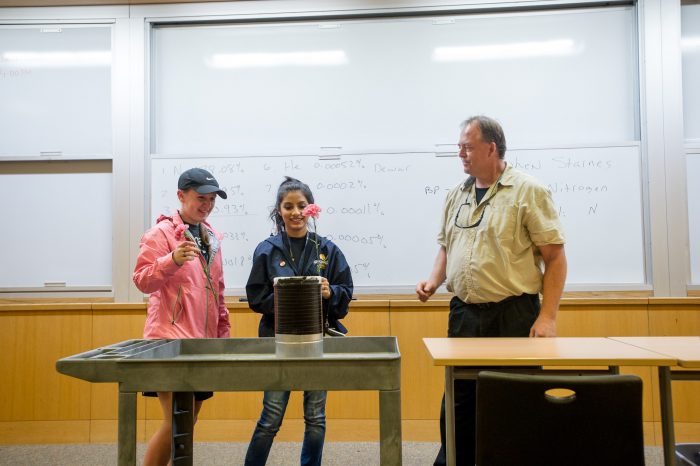 Accomplished Faculty
Shape an innovative framework with an award-winning faculty including four Regents Professors, a highly selective honor granted for exemplary contributions to their university, community and the state of Texas.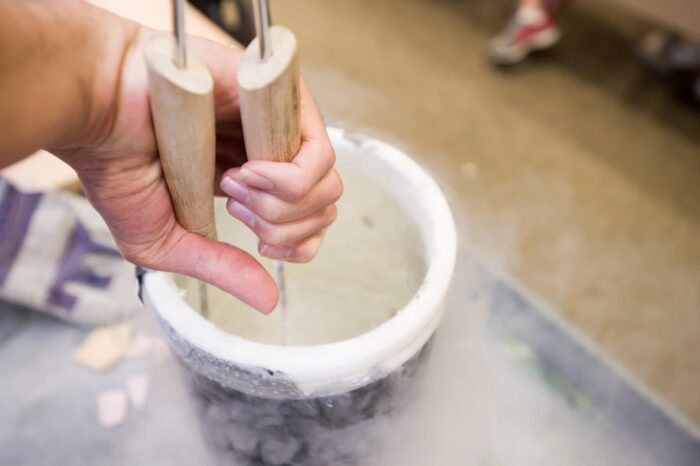 Hands-on Research
Our faculty will help you tackle complex challenges and discover solutions with hands-on research in various fields.
PRACTICAL APPLICATIONS
A degree in chemistry with a teacher certification will offer you the opportunity to:
Develop scientific knowledge and laboratory skills you can apply to your teaching career.
Investigate the technologies, methods and practices that foster research, chemical reasoning and scientific breakthroughs.
Learn classroom management, pedagogical approaches and technology integration resources.
Explore instrumentation and laboratory techniques with access to equipment for student research.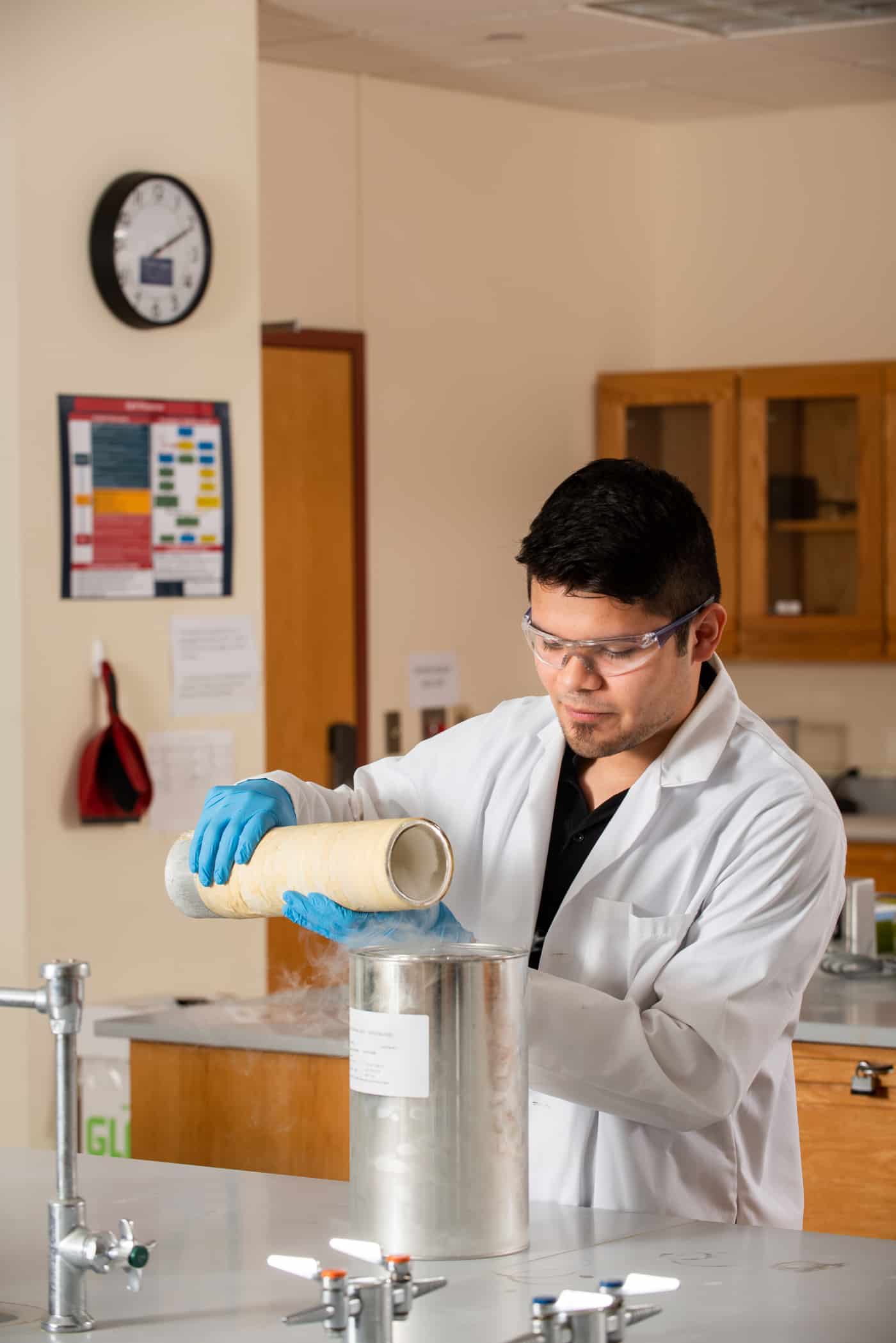 Careers
Chemistry students seeking teacher certification aim to share their knowledge in the high school classroom. As a student in this program, you will participate in a required residency at a nearby public school where you will gain first-hand classroom experience. With this degree, you can become a sought-after STEM educator. After graduation, you'll be well equipped to transition to the classroom environment.
Career Possibilities and Current Median Salaries
US DOL Bureau of Labor Statistics, Occupational Outlook Handbook, 2018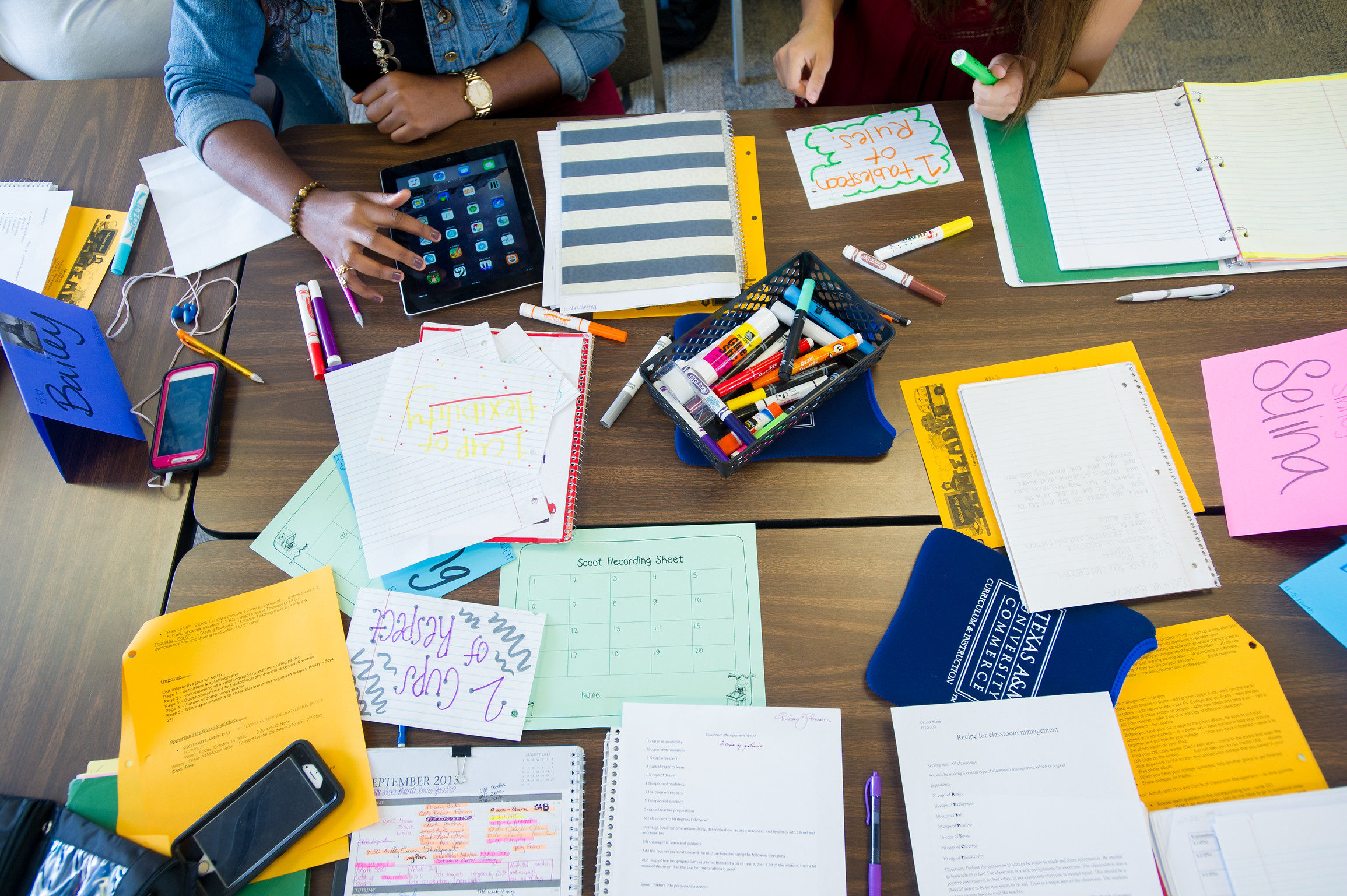 Experience the Classroom firsthand
Work under the guidance of teaching professionals with our field-based, residency program. As a chemistry with teaching emphasis student, you'll have the opportunity to intern at a local high school during your final year. You'll gain confidence in the classroom and acquire the skills needed for first-year teaching. As part of your degree program, you will receive course credit for this internship. In addition to the classroom experience, some of our students have participated in industry internships.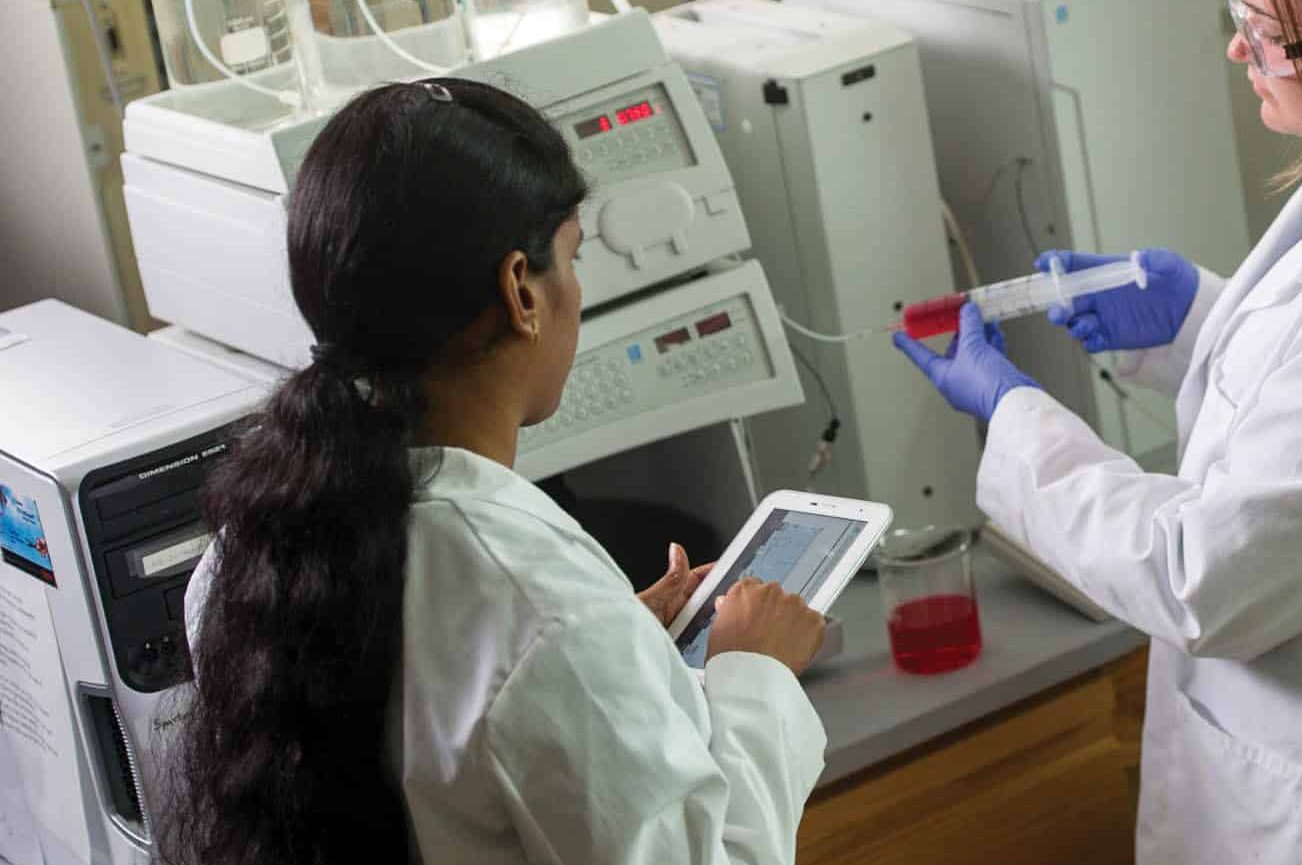 What You Will Learn
Work with accomplished faculty and peers as you take an in-depth look into chemical and life sciences. Our program allows you to experience hands-on learning with our fully equipped chemistry laboratories. You'll then learn how to incorporate STEM in the classroom with our teacher education courses.
Courses to Prepare You for Your Career
Major courses include general and quantitative chemistry, organic chemistry, cell biology and physics
Teacher education courses include roles and responsibilities of STEM educators, learning processes and development and project-based learning in STEM
Featured Courses
Organic Chemistry I
CHEM 2323
You will consider the reactions of aliphatic compounds in terms of molecular orbital theory, carbonium ion, carbanion and free radical reaction mechanisms.
Physical Chemistry
CHEM 351
You will learn the fundamental theories of chemistry including a detailed study of the properties of matter in the gaseous, liquid and solid states.
Quantitative & Instrumental Analysis
CHEM 340
In this course, you will cover the theories and techniques of classical quantitative analysis and modern instrumental analysis.
Student Organizations
The Student Affiliates of the American Chemical Society (ACS-SA) brings together students studying chemistry at A&M-Commerce through guest speakers, social events, field trips, tutoring services, revenue-generating events and various other activities. This organization not only provides opportunities to connect with scientists on campus but also professionals all around the world.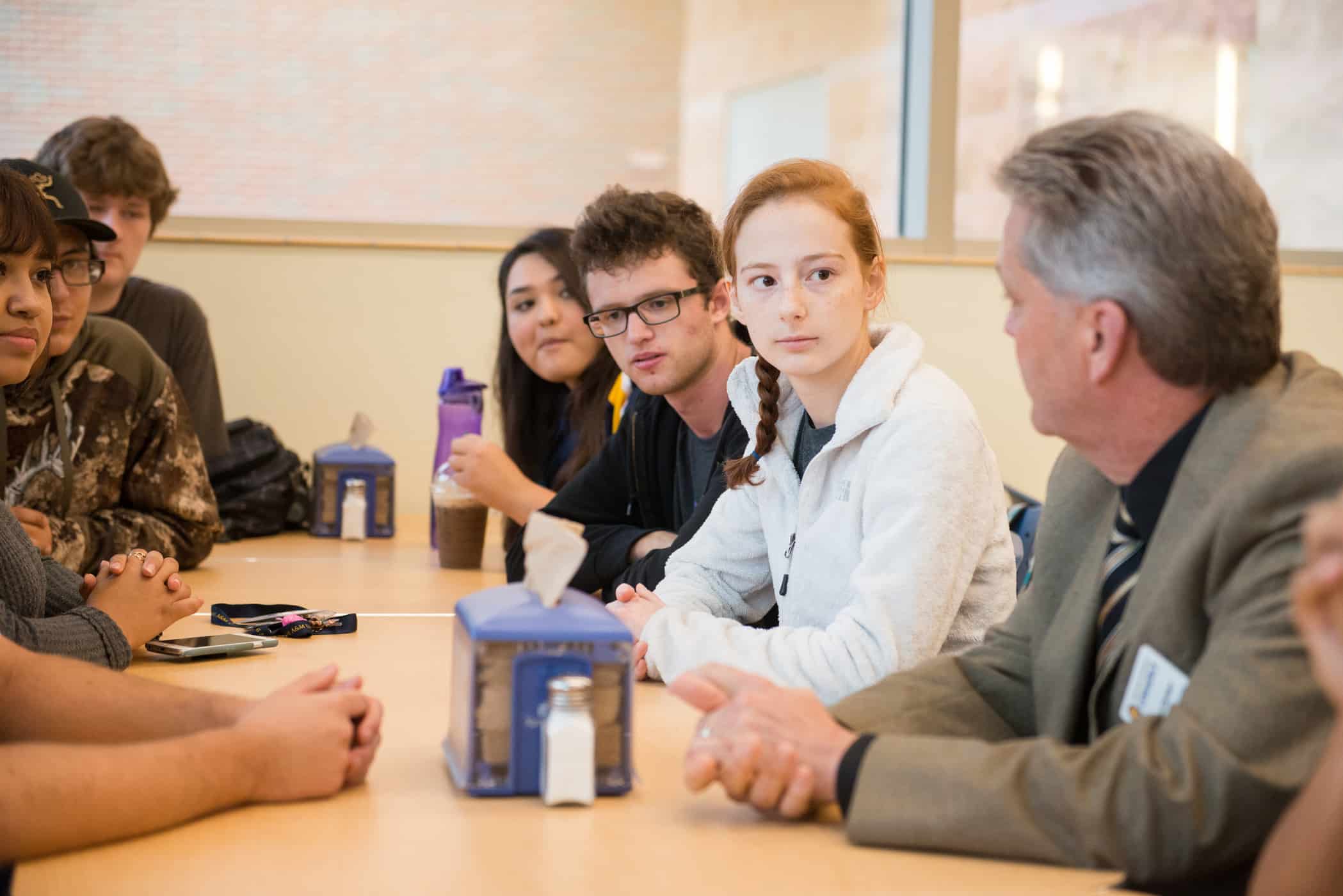 Undergraduate Program Costs
Program Costs
Tuition and fees for undergraduate students taking 12 credit hours are $4,212 for Texas residents and $9,108 for non-residents.
Back to menu
Contact Us
P.O. Box 3011
Commerce, TX 75429-3011
START YOUR JOURNEY! Two buttons
START YOUR JOURNEY!
Back to menu