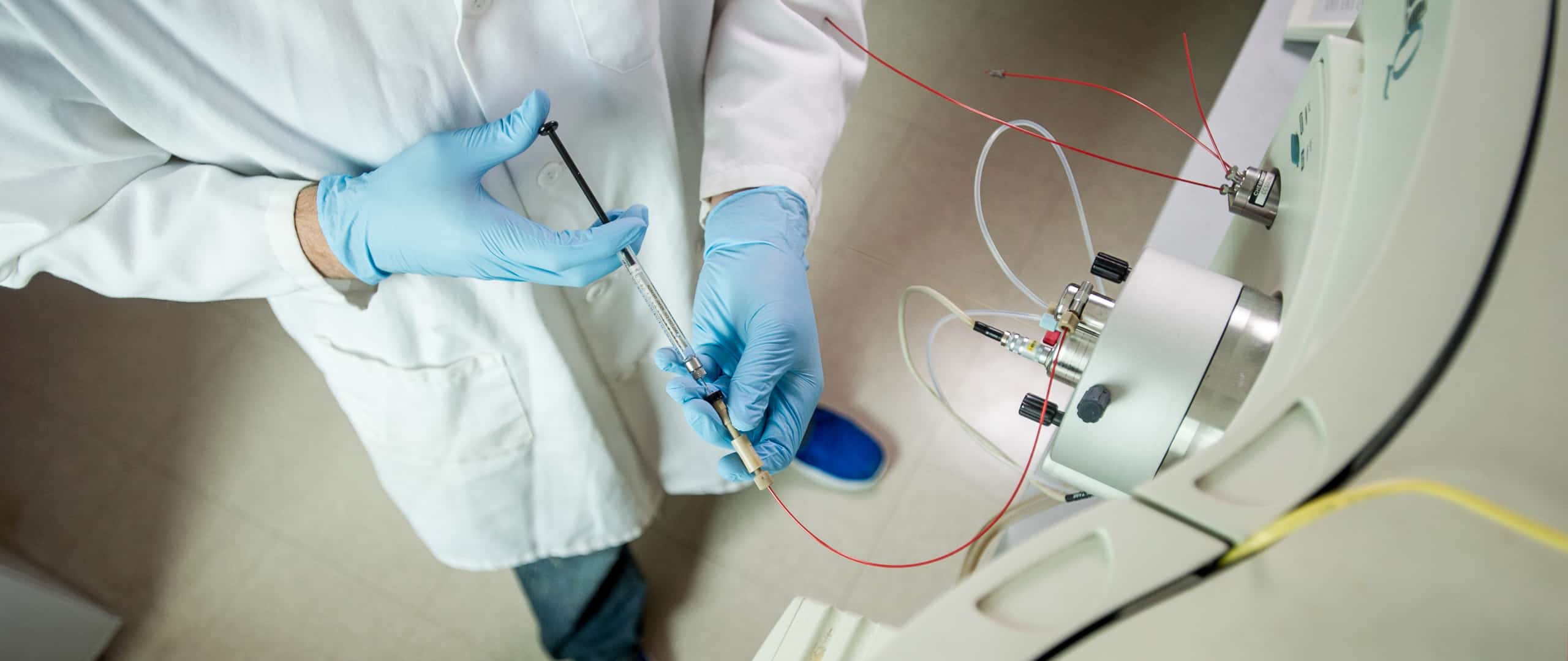 Gain the confidence you need to pursue your professional goals in the chemical sciences with a degree in chemistry from A&M-Commerce.
Be a Leader as a STEM Professional
Complete advanced chemical research through our Master of Science in Chemistry program. We offer four tracks and both thesis and non-thesis options to suit your interests and meet your career goals. You'll have access to modern chemical instrumentation like Nuclear Magnetic Resonance, infrared, visible, ultraviolet, atomic absorption, and gas and liquid chromatography. Gain the confidence you need to pursue chemical sciences as a profession. Whether it's pursuing a doctorate, community college and public school teaching, or governmental and industrial employment, this program is right for you.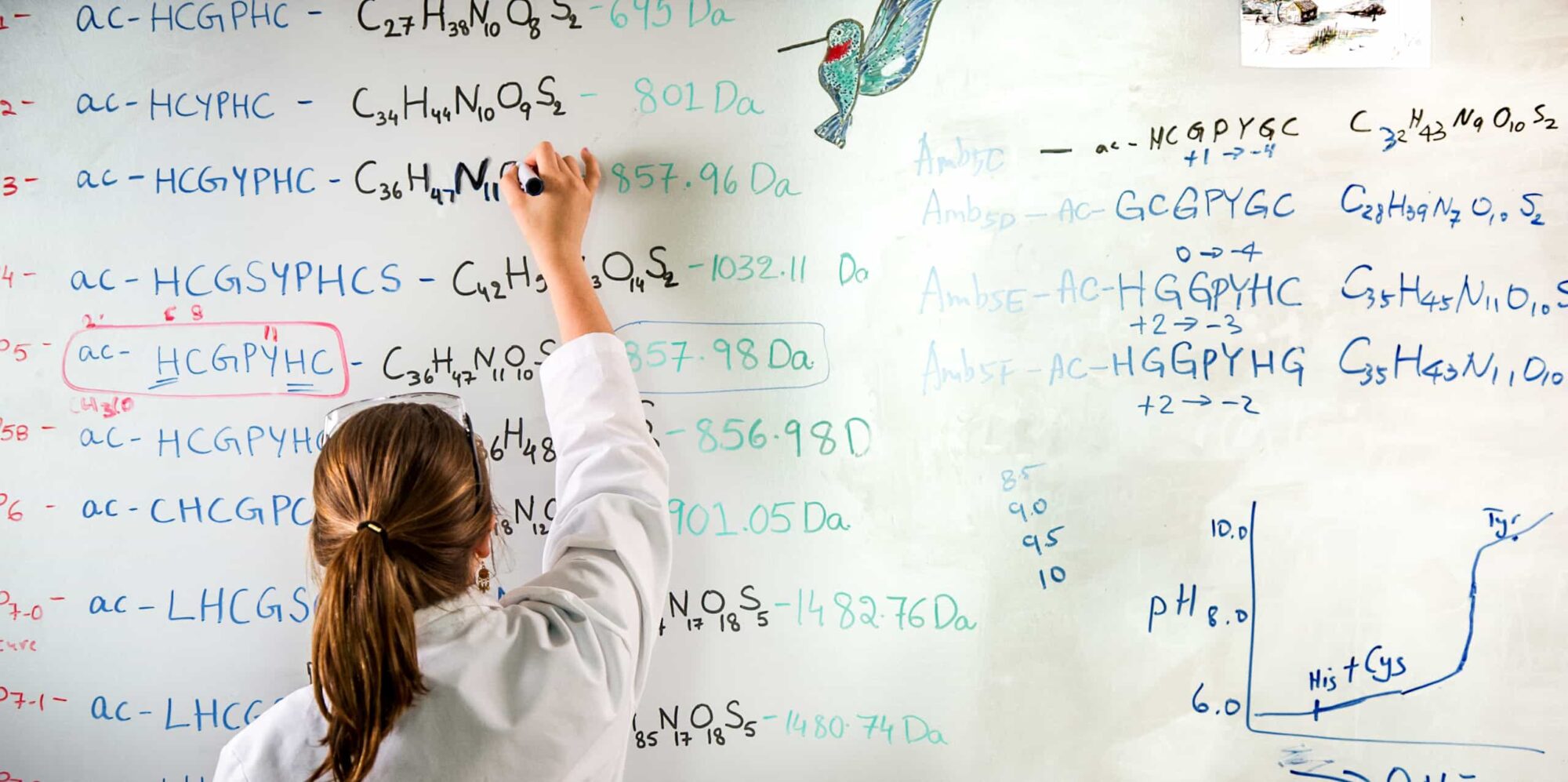 Focus Your Passion
Our department offers four different tracks that cater to your research interests and career goals. Discover which program works best for you.
Thesis
Our traditional thesis program consists of ten courses (30 credit hours) plus one additional thesis course (6 hours). If you are interested in further graduate work or professional programs, we recommend choosing the Thesis Track. You'll work one-on-one with our experienced faculty and research topics that interest you.
Professional Chemistry (Non-Thesis)
Our 34-hour program lets you complete research in analytical chemistry, biochemistry, inorganic chemistry, organic chemistry or physical chemistry. If you're interested in working in the chemical industry or pursuing a Ph.D. program, this program is for you.
Professional Chemical Business (Non-Thesis)
Interested in working in the chemical industry as an entrepreneur or business leader? The Professional Business Track combines chemistry with a strong foundation in business management. You'll partner with the College of Business for a world-class educational experience. Learn the ropes of economics and apply your knowledge to the chemical industry through our professional program.
Professional Chemical Education (Non-Thesis)
Are you a chemistry educator looking to expand your knowledge and enhance your classroom experience? Our Professional Chemical Education Track gives you the tools to do so. You'll take additional courses from the College of Education through our program. This track also enables you to teach at the community college level.
See Yourself Succeed With a Degree in Chemistry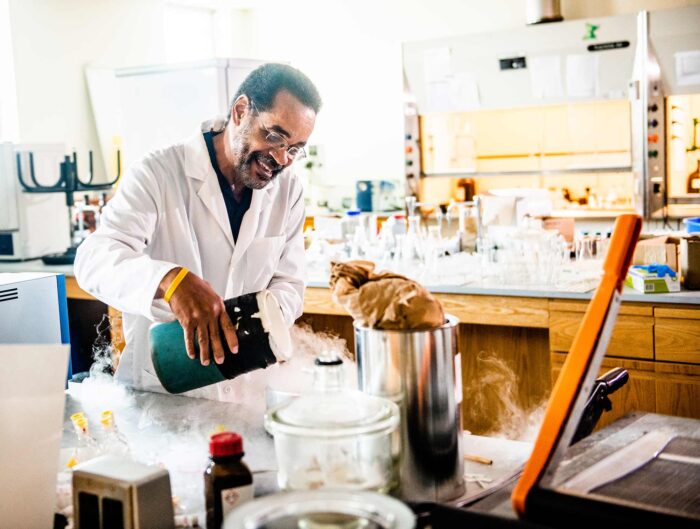 Innovation and Discovery
Take on our mission to build a better Texas that is eager to compete in an interconnected world with creativity, ethical leadership and imagination. We don't just discover the future, we make it.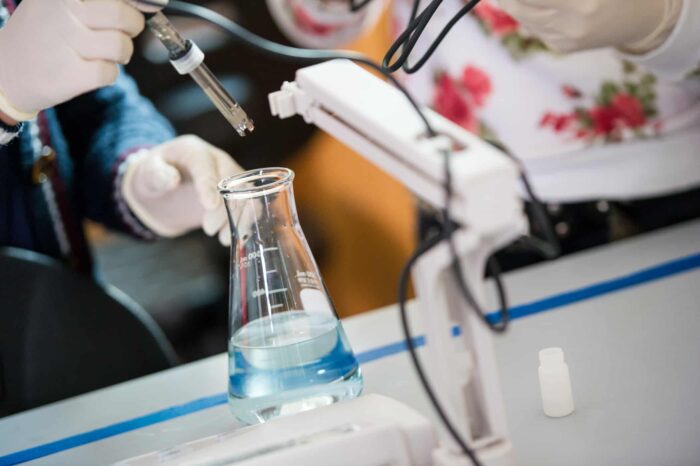 Career Readiness
The College of Science and Engineering is a gateway to in-demand STEM careers projected to make up a significant portion of the U.S. and global economy.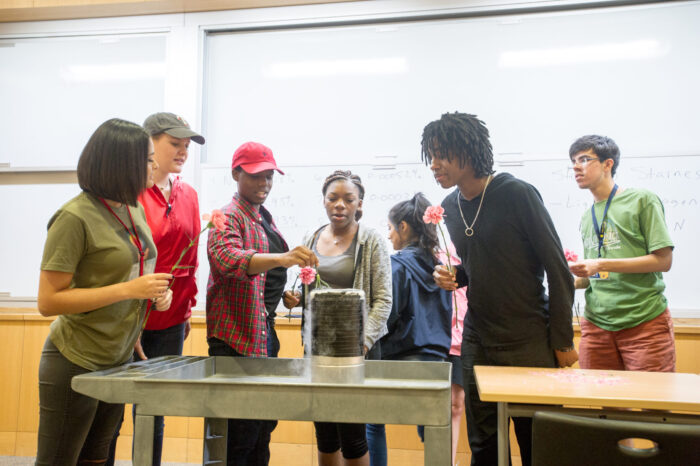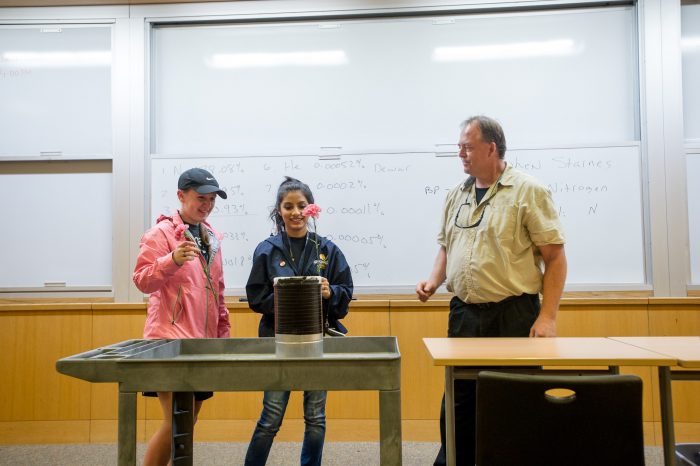 Accomplished Faculty
Shape an innovative framework with an award-winning faculty including four College of Science and Engineering Regents Professors, a highly selective honor for exemplary contributions to the university, community and the State of Texas.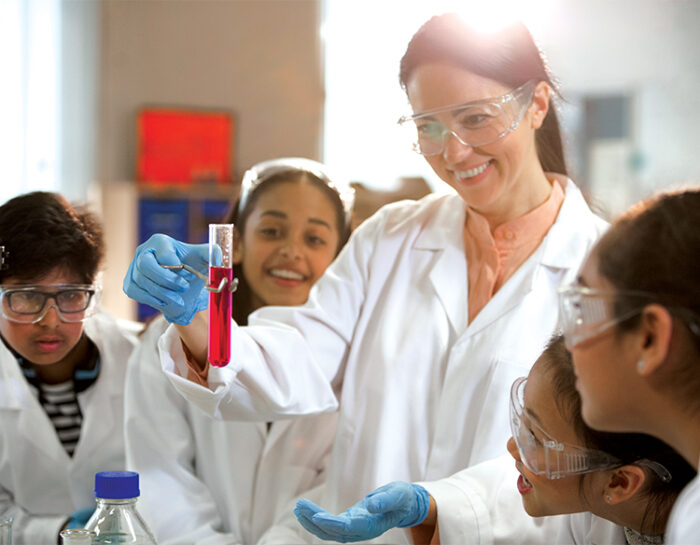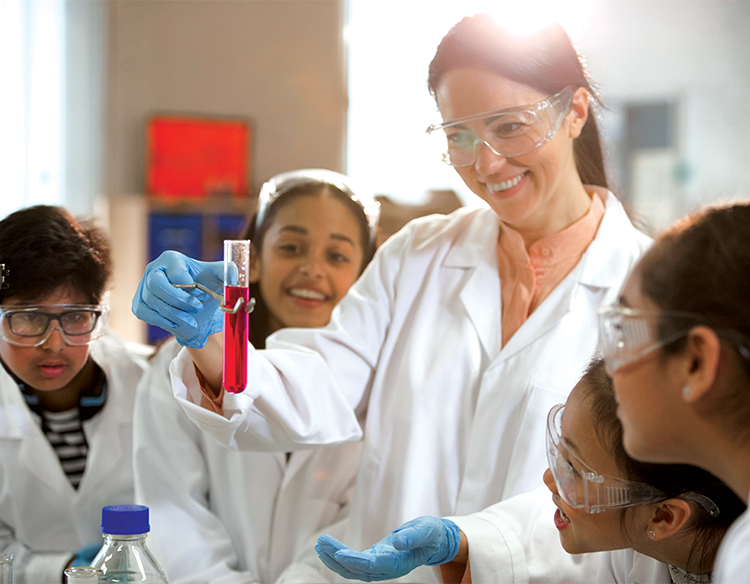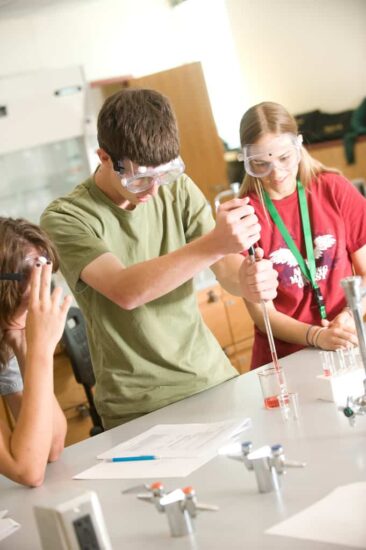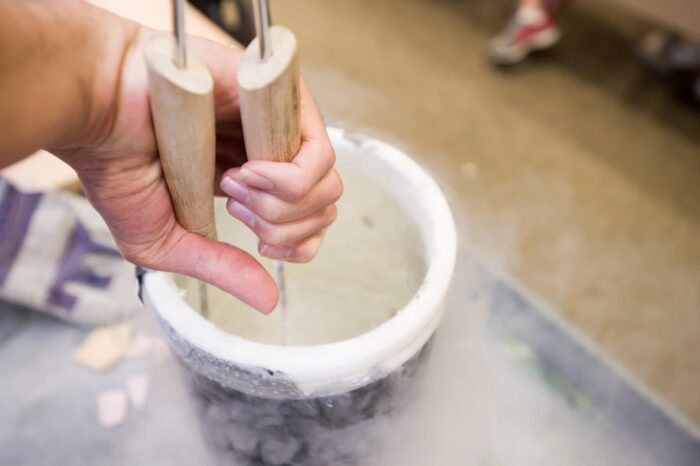 Hands-on Research
Our faculty will help you tackle complex challenges and discover solutions with hands-on research in various fields.
PRACTICAL APPLICATIONS
A degree in chemistry will offer you the opportunity to:
Hone your knowledge and skills by concentrating your studies on analytical chemistry, biochemistry, inorganic chemistry, organic chemistry or physical chemistry.
Learn methods for purifying, identifying, and characterizing chemical and biochemical compounds.
Develop mastery in the classification and function of the major classes of molecules associated with living organisms.
Acquire knowledge in the application of modern concepts of bonding and energetics to problems of the structures and reactions of inorganic compounds.
Investigate the technologies, methods and practices that foster innovation, research, and chemical reasoning.
Prepare for careers in chemistry education or business through optional professional tracks.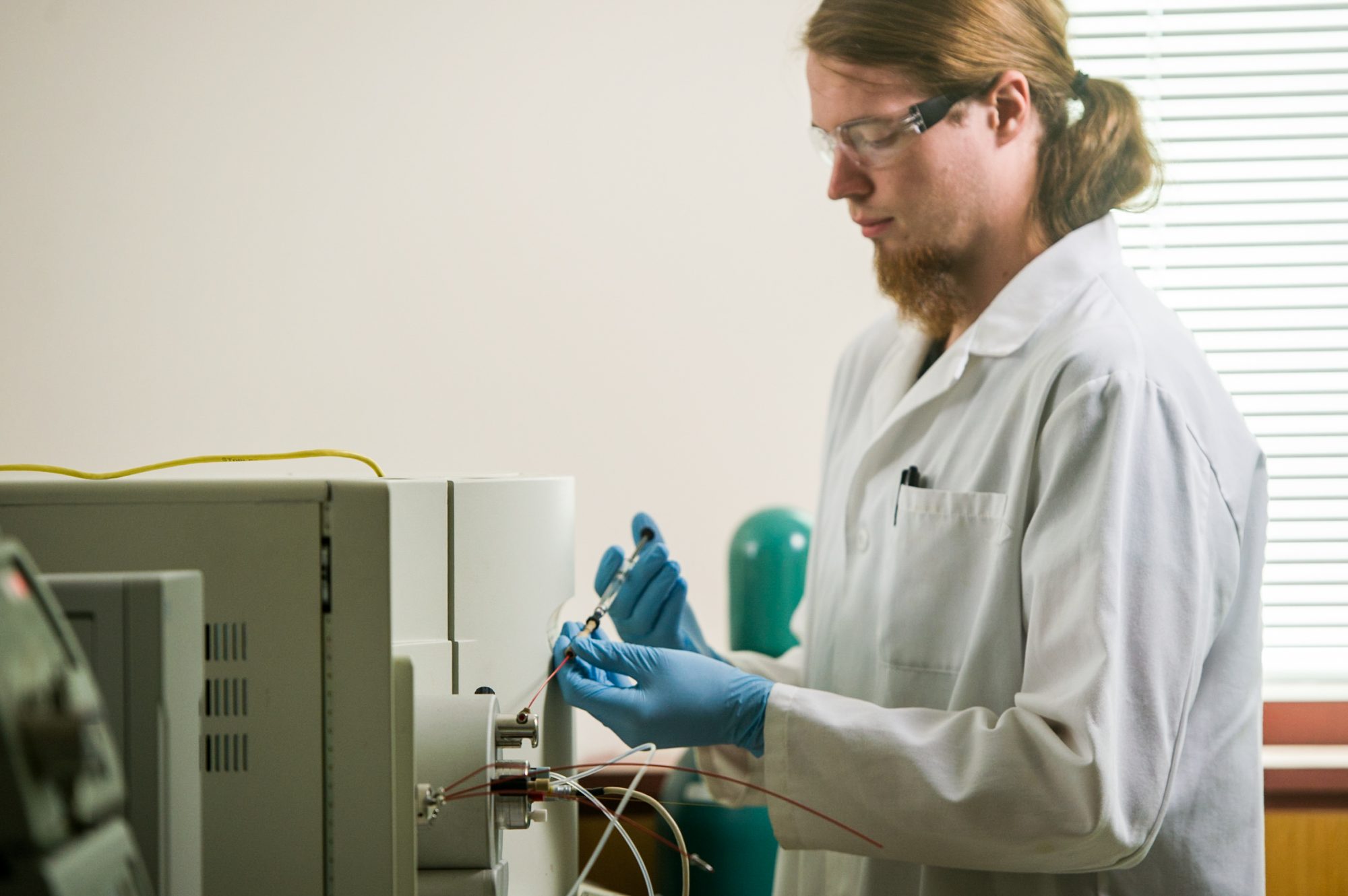 Careers
With a graduate degree in chemistry, you can become a highly valued scientist, providing your knowledge and approach to problem-solving toward a career in research, teaching or business. As a graduate, you are well-positioned to transition quickly when internship and job opportunities present themselves.
Career Possibilities and Current Median Salaries
Chemists and Materials Scientists
US DOL Bureau of Labor Statistics, Occupational Outlook Handbook, 2018

Internship opportunities
Internship experience provides the foundation employers are often looking for. Although not required for your degree, internships are an important part of your education experience. These are just a few of the companies that partner with Student Career Preparedness and offer opportunities for A&M-Commerce chemistry students.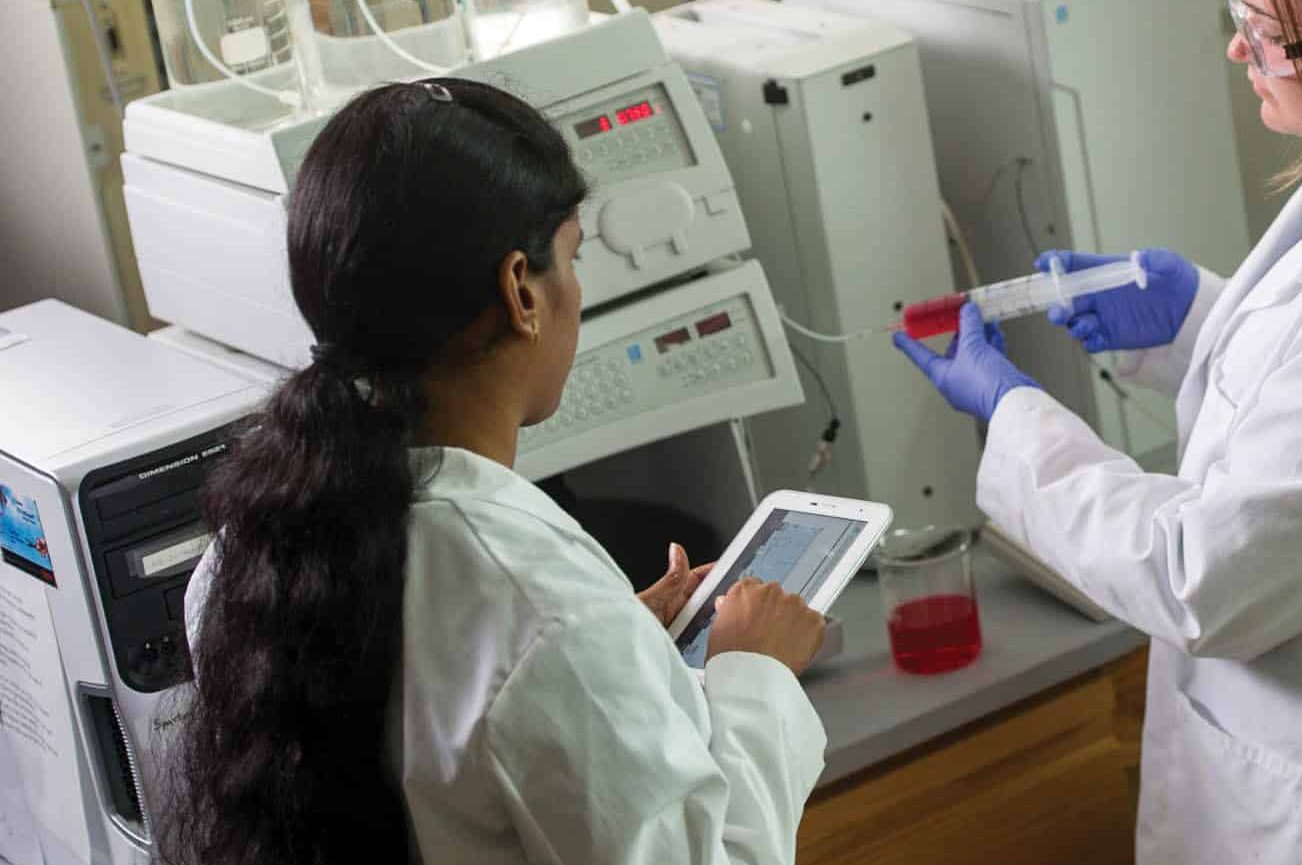 What You Will Learn
Through challenging, fast-paced coursework around your specific field of interest, this program will prepare you for specific jobs such as analytical chemist, inorganic chemist, research scientist and R&D manager in a wide range of organizations, industries and institutions.
Courses to Prepare You for Your Career
Foundation courses include Chemical Thermodynamics, Biochemistry, Advanced Analytical Chemistry and Organic Mechanisms & Structure.
Supplementary courses around your concentration include Quantum Chemistry, Nuclear Science, Synthetic Organic Transformations and Kinetics.
Featured Courses
This is a one-semester graduate-level course in biochemistry that will help you develop mastery in the nomenclature and function of the major classes of molecules associated with living organisms. The subject matter is appropriate to prepare you for doctoral programs in chemistry or biochemistry.
Organic Mechanisms & Structure
CHEM 513
This course offers you a study of the fundamental mechanisms of organic reactions with emphasis on the effects of structural and stereochemical changes on the course of reactions.
Independent Studies
CHEM 589
You will be assigned a reading or an original research project that you will do under the guidance of a faculty member. If you are in option I, you may take this course in addition to CHEM 518. If you are in option II, you may take this course to improve your qualifications and career prospects.
Student Organizations
Student Affiliates of the American Chemical Society
The Student Affiliates of the American Chemical Society brings together students interested in chemical sciences and enriches their academic experience. You do not have to be a chemistry major to join. The Student Affiliates sponsor guest speakers, social events, field trips, tutoring services, revenue-generating events and various other activities throughout the academic year.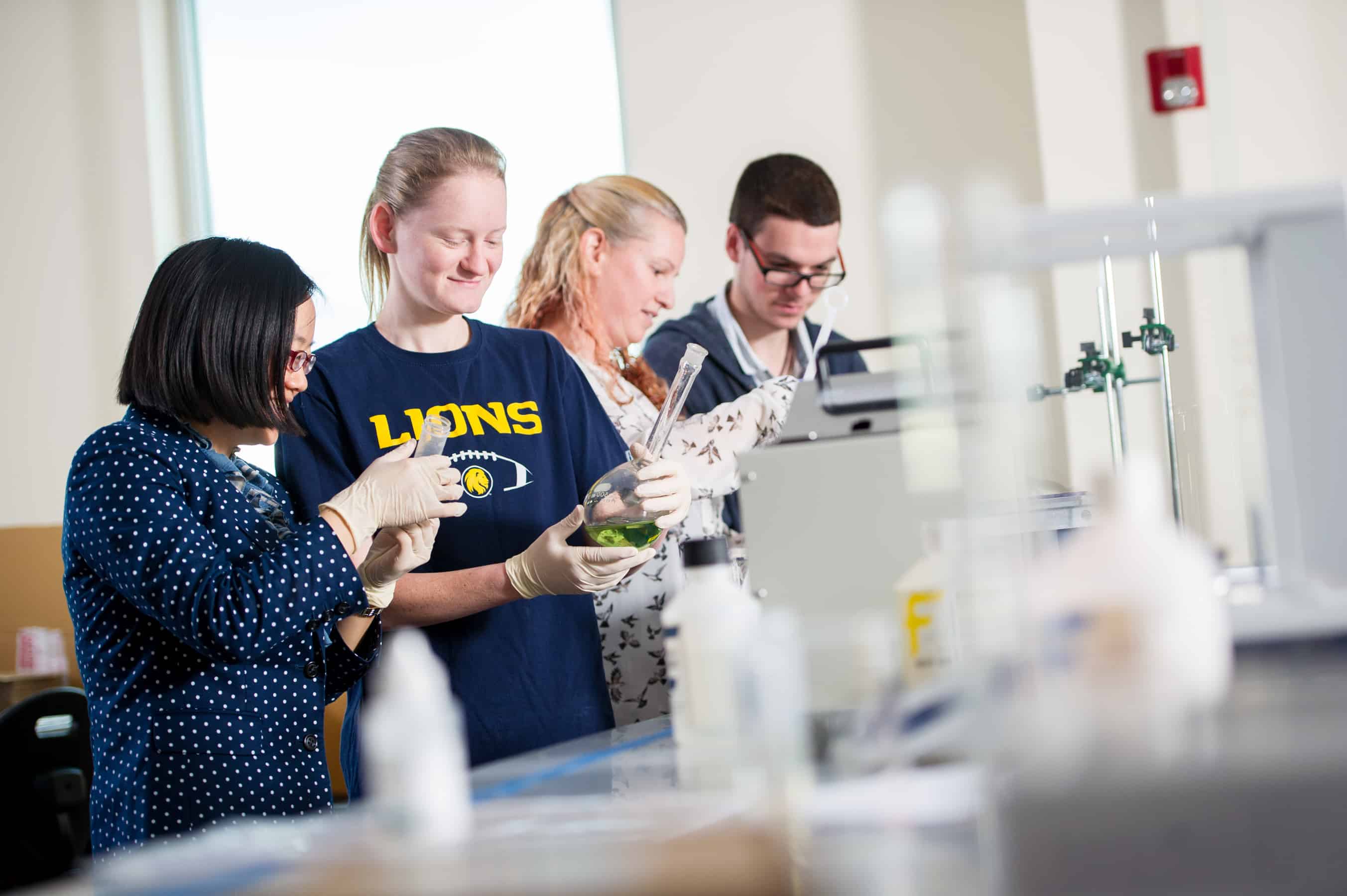 Graduate Program Cost
PROGRAM COSTS
Tuition and fees for graduate students taking nine credit hours are $3,669 for Texas residents and $7,341 for non-residents.
Back to menu
Admission
Your Path to Becoming a Lion
Deadlines
Fall admission consideration: June 1
Spring admission consideration: October 15
Summer admission consideration: March 15
Contact Us
P.O. Box 3011
Commerce, TX 75429-3011
START YOUR JOURNEY! Two buttons
START YOUR JOURNEY!
Back to menu