Become a STEM educator
There is a growing need for computer science educators within the classroom. Our program prepares you to teach grades 7-12 by offering courses in cybersecurity, web programming and computer networks. Learn how to incorporate technology within the classroom with our engaging STEM education courses. After graduation, you'll have the knowledge to successfully teach computer systems and programming languages. Let your knowledge lead the scientists of tomorrow!
Where It Is Offered
Commerce, Corsicana (Navarro College)
Foreign Language
No foreign language credits required
Delivery
Blended (50-85% Online), Face-To-Face
Total Credit Hours
120 hours
Thesis Requirements
No thesis required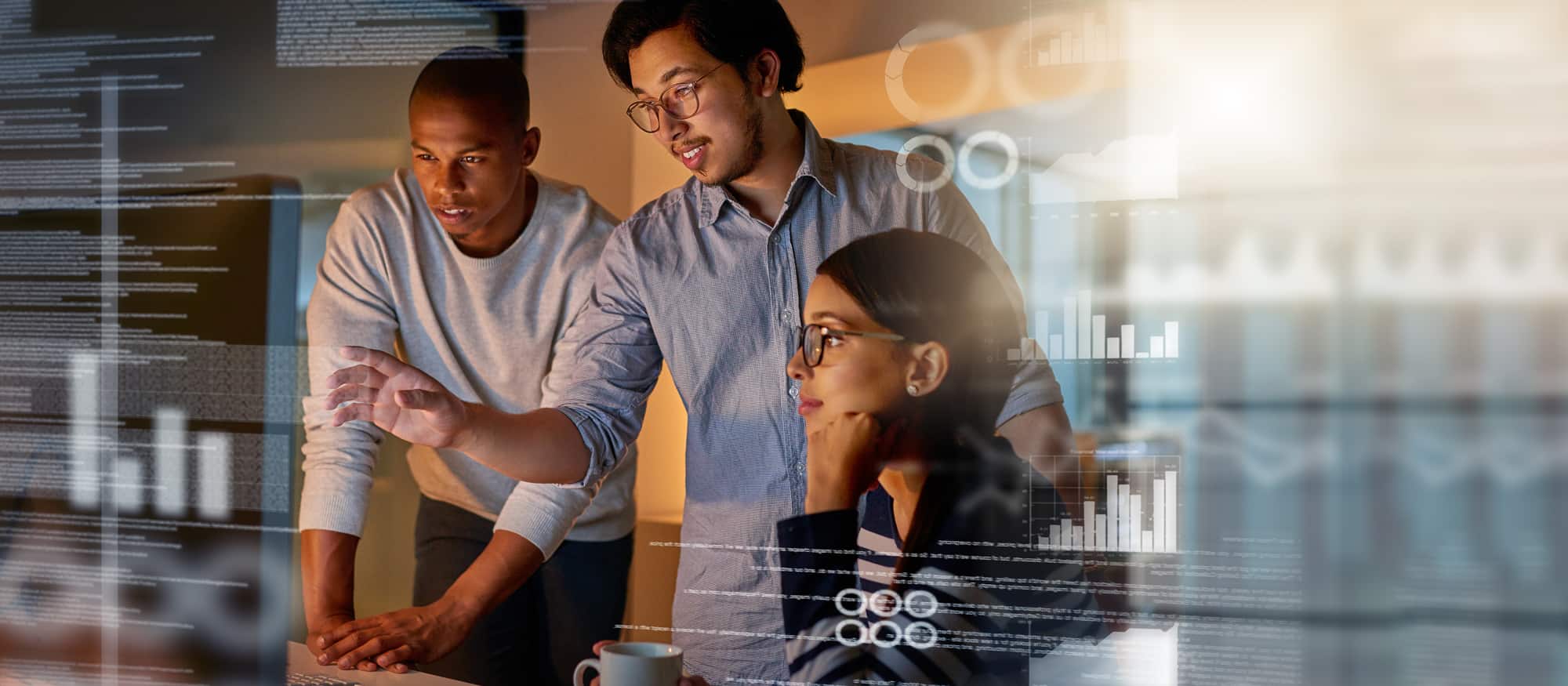 Computer Information Systems (BSCIS) Teaching Emphasis :: SEE YOURSELF SUCCEED
SEE YOURSELF SUCCEED WITH A DEGREE IN COMPUTER INFORMATION SYSTEMS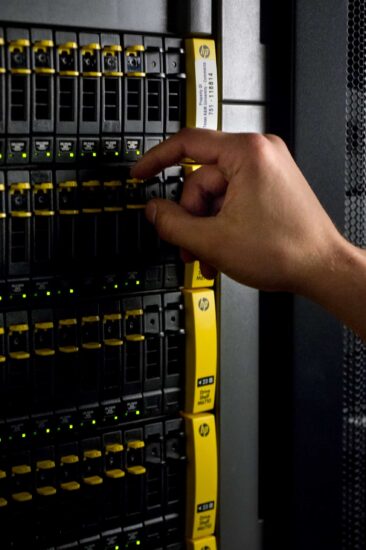 Innovation and Discovery
Take on our mission to build a better Texas that is eager to compete in an interconnected world with creativity, ethical leadership and imagination. We don't just discover the future, we make it.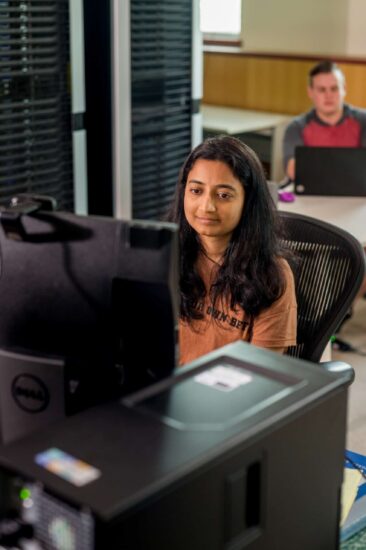 Career Readiness
The College of Science and Engineering is a gateway to in-demand STEM careers projected to make up a significant portion of the U.S. and global economy.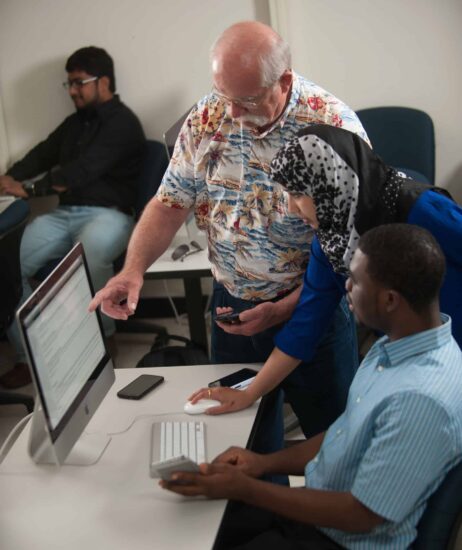 Accomplished Faculty
Shape an innovative framework with an award-winning faculty including four Regents Professors, a highly selective honor for exemplary contributions to their university, community and the state of Texas.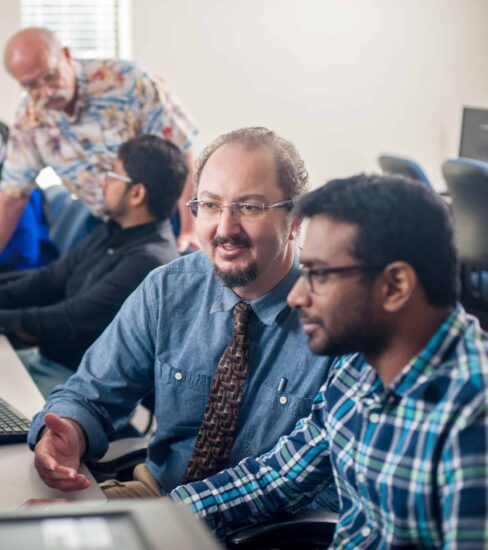 Hands-On Research
Our faculty will help you tackle complex challenges and discover solutions with hands-on research in various fields.
Back to menu
Computer Information Systems (BSCIS) Teaching Emphasis :: PRACTICAL APPLICATIONS
PRACTICAL APPLICATIONS
A degree in computer information systems with a teaching certificate will offer you the opportunity to:
Acquire a strong foundation in programming and database technology needed for the high-school classroom.
Analyze, design, implement and evaluate computer-based solutions.
Learn classroom management and STEM integration techniques.
Be trained on modern equipment related to operating systems, communications, database, simulation, networks and information security.
Demonstrate an understanding of the global and local societal impact of computing, including professional, ethical and social responsibilities.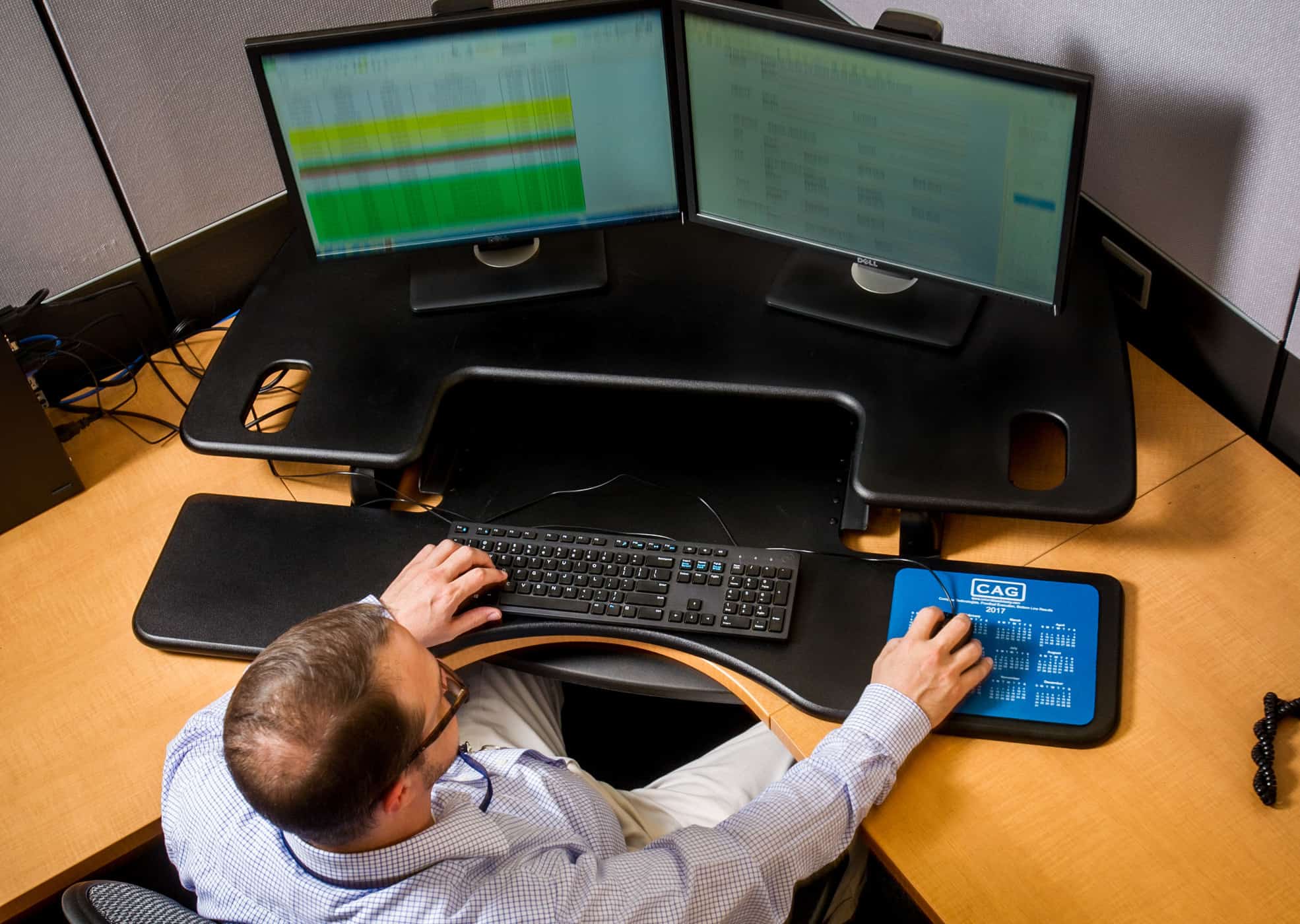 Back to menu
Computer Information Systems (BSCIS) Teaching Emphasis :: Careers
Careers
Computer information systems students are able to analyze a problem and identify and define the computing and business requirements appropriate to its solution. You can become a highly valued cybersecurity analyst or software engineer. Graduates are well-positioned to transition quickly into the market when internship and job opportunities present themselves.
Career Possibilities and Current Median Salaries
Computer Support Specialist
US DOL Bureau of Labor Statistics, Occupational Outlook Handbook, 2018
Back to menu
Computer Information Systems (BCIS) with Teaching Emphasis :: Experience the Classroom Copy Copy Copy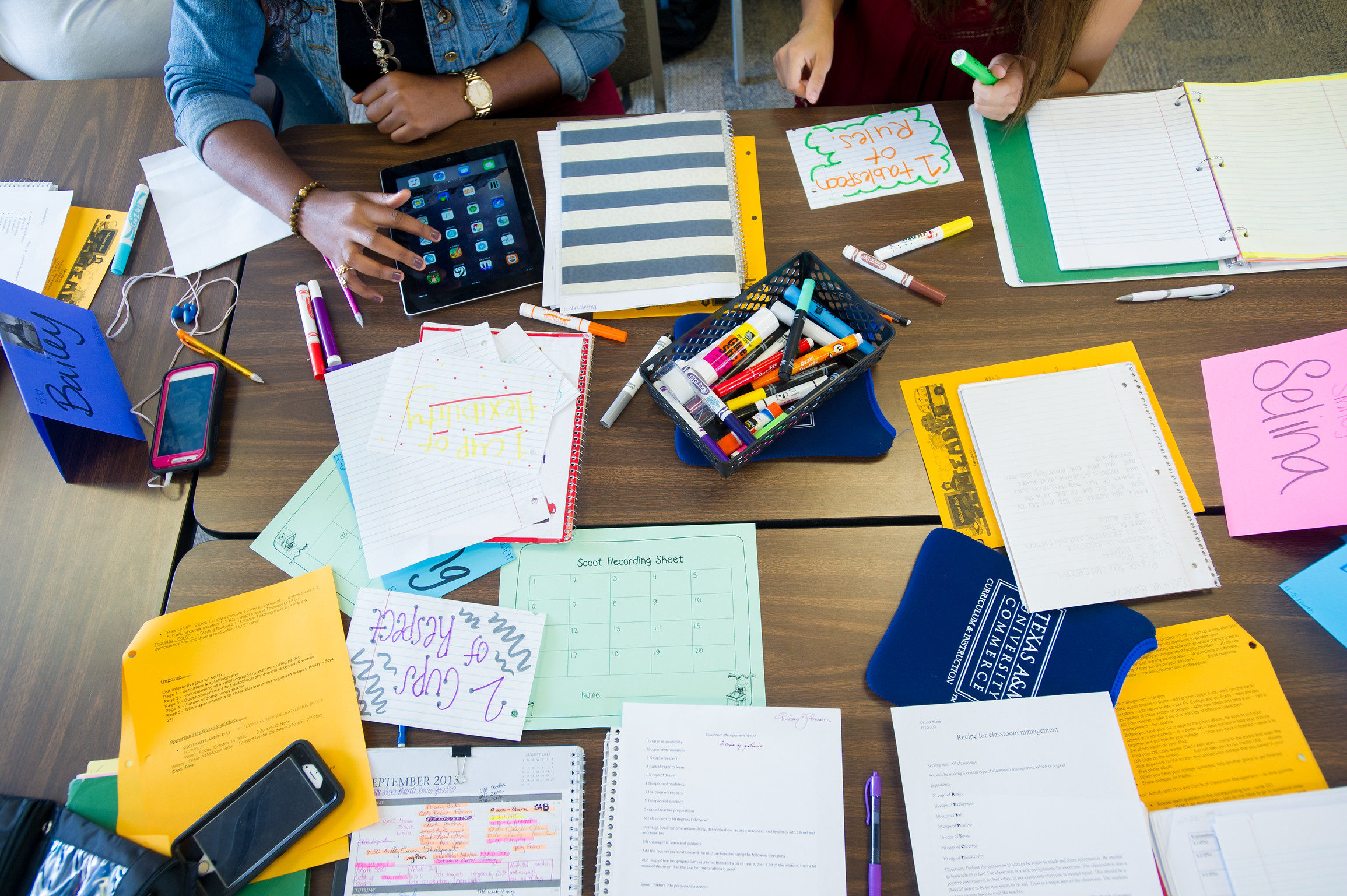 Experience the Classroom firsthand
Work under the guidance of teaching professionals with our field-based, residency program. As a computer information systems with teaching emphasis student, you'll have the opportunity to intern at a local high school during your final year. You'll gain confidence in the classroom and acquire the skills needed for first-year teaching. As part of your degree program, you will receive course credit for this internship. In addition to the classroom experience, some of our students have participated in industry internships.
Back to menu
Computer Information Systems (BSCIS) Teaching Emphasis :: WHAT YOU WILL LEARN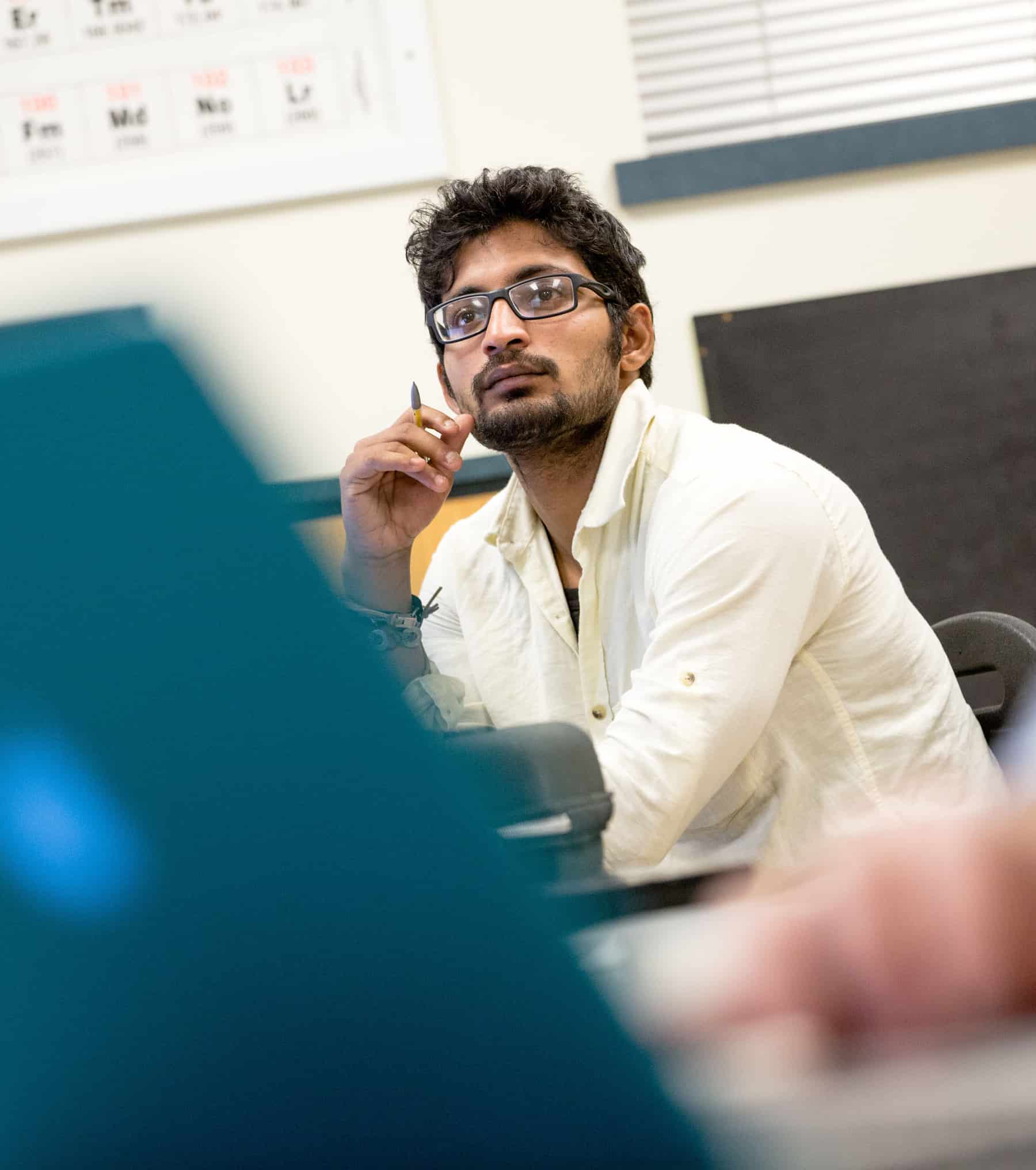 What You Will Learn
Through challenging, fast-paced coursework and collaboration with accomplished peers, you will acquire a strong foundation in programming and database technology required for teaching. Our program allows you to combine your passions for information systems while shaping the lives of the next generation. You'll take an in-depth look into web programming and interface design, data structures and algorithms, and programming. Take this knowledge to the classroom with our teaching residency and practicum.
Courses to Prepare You for Your Career
Major courses include programming fundamentals, machine languages and digital logic, and data structures and algorithms
Teacher education courses include roles and responsibilities of STEM educators, project based learning in STEM, and pedagogy and classroom management
Back to menu
Computer Information Systems (BSCIS) Teaching Emphasis :: FEATURED COURSES
Featured Courses
Introduction to Computer Science and Programming
COSC 1436
This course will introduce you to the fundamental concepts of structured programming. You will cover topics such as software development methodology, data types, control structures, functions, arrays, files, and the mechanics of running, testing, and debugging.
Web Programming and Interface Design
CSCI 380
This course provides you with a hands-on overview of current Web programming languages and Web multimedia technologies. Client/Server concepts will be discussed and implemented into Web projects. You will cover concepts relating to good interface design.
Introduction to Database
CSCI 340
This course is designed to help you develop your entry-level knowledge and skills in data modeling, design, and the representation of information in relational database systems. You will use Structured Query Language and advanced features of relational database systems to develop database applications.
Back to menu
Computer Information Systems (BSCIS) Teaching Emphasis :: Student Organizations
Student Organizations
The goal of Epsilon Delta Pi is to encourage excellence in computer science by promoting the computer science profession, by giving recognition to computer scientists who display professional achievement and quality of character, and by supporting those who work together to bond interested students.
The Association of Computing Machinery (ACM) is an international scientific and educational organization dedicated to advancing the arts, science, engineering and application of information technology. ACM serves both professional and public interests by fostering the open exchange of information and by promoting the highest professional and ethical standards.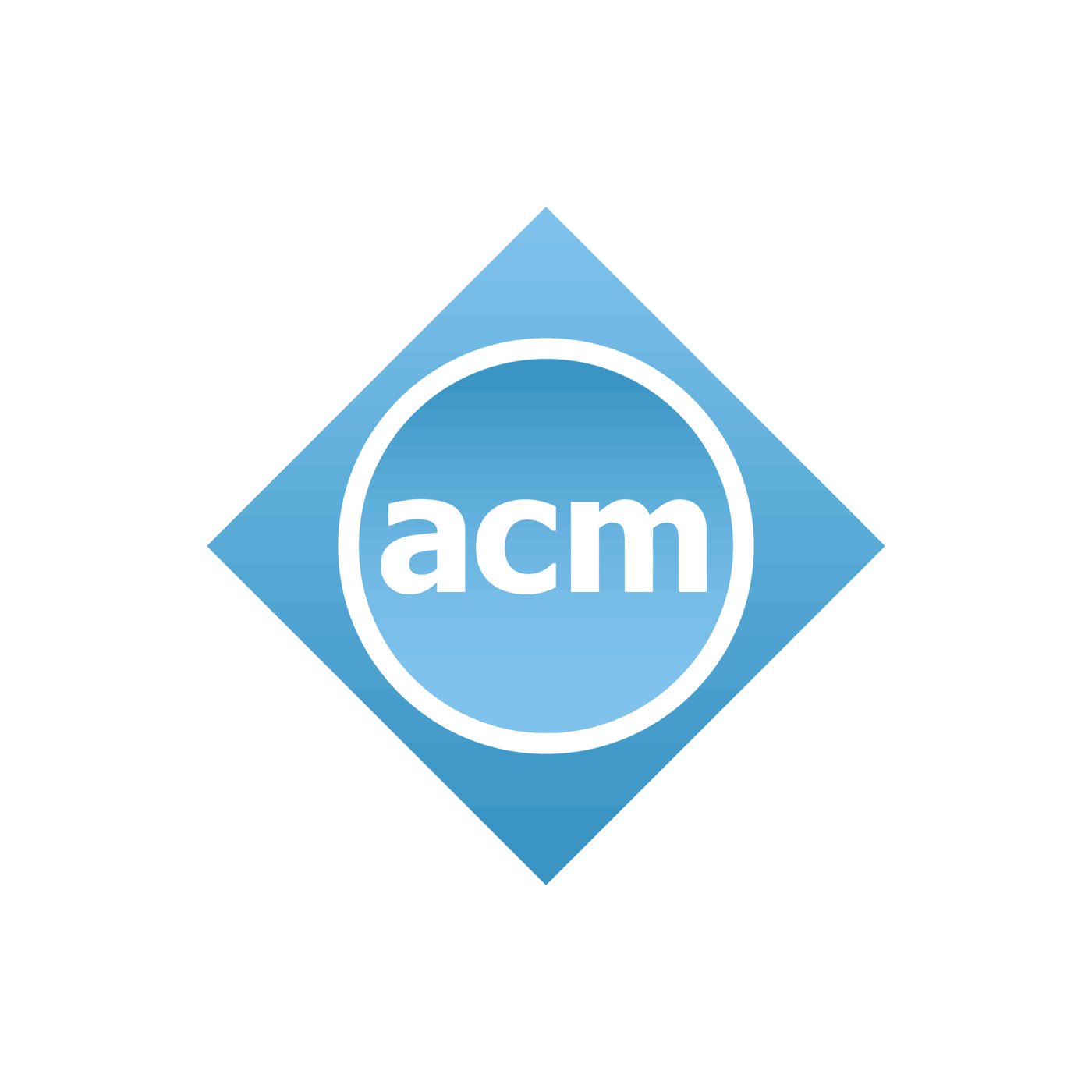 Back to menu
Undergraduate Program Costs
Program Costs
Tuition and fees for undergraduate students taking 12 credit hours are $4,212 for Texas residents and $9,108 for non-residents.
Back to menu
Computer Information Systems (BSCIS) Teaching Emphasis :: Staff
We are here to help!
Back to menu
Department of Computer Science and Information Systems :: Contact
Contact Us
Department of Computer Science and Information Systems
P.O. Box 3011
Commerce, TX 75429-3011
Back to menu
START YOUR JOURNEY! Two buttons
START YOUR JOURNEY!
Back to menu
Computer Information Systems (BSCIS) Teaching Emphasis Request Information
Back to menu