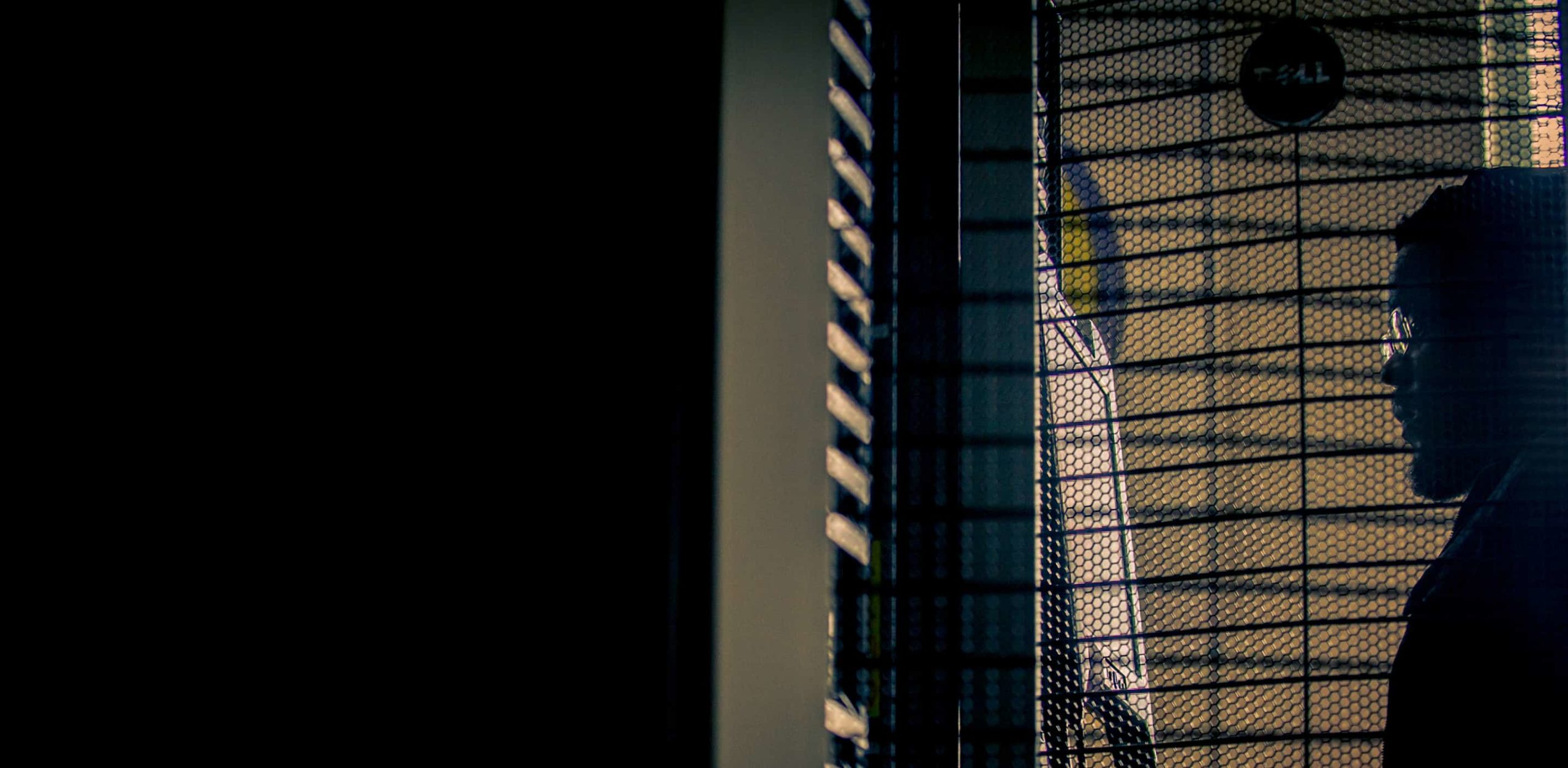 Harness Your Creativity, Develop Solutions
Combine your professional interests with industry needs.
A Master of Science in Computer Science will help prepare you for professional employment or advancement, research opportunities and doctoral studies. Our program offers the opportunity to engage with prominent global scientists and engineers to develop advanced expertise in this rapidly growing field.
You can increase your depth of knowledge by customizing your degree with specialized tracks that fit your goals, including computer networks, cybersecurity, artificial intelligence, software engineering and Big Data.
Where It Is Offered
Commerce
Foreign Language
No foreign language credits required
Delivery
Face-To-Face, Fully Online
Total Credit Hours
Non-thesis 37, Thesis 30
Thesis Requirements
Thesis and non-thesis options available

Focus Your Passion
Customize your master's degree to fit your interests and career goals with one of these specialized tracks.
Computer Networks
Examine the detailed concepts of computer networks and communication.
Cybersecurity
Investigate the dynamic framework involved in the practice of protecting critical systems and sensitive information from digital attacks.
Artificial Intelligence
Explore the intelligence demonstrated by machines through computer algorithms, pattern recognition and other AI techniques.
Software Engineering
Learn to apply principles of computer science and engineering to design, develop, evaluate and maintain effective computer software.
Big Data
Discover the new computer paradigm of Big Data computing processes used to analyze, extract information from or otherwise deal with complex data sets.
SEE YOURSELF SUCCEED IN COMPUTER SCIENCE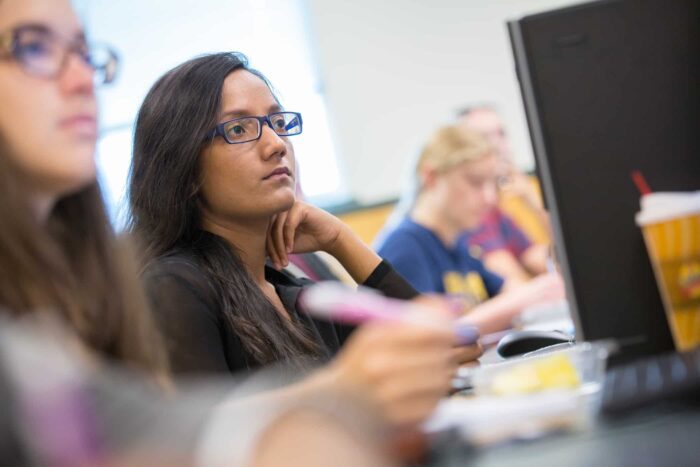 Career Readiness
The College of Science and Engineering is a gateway to in-demand STEM careers projected to make up a significant portion of the U.S. and global economy.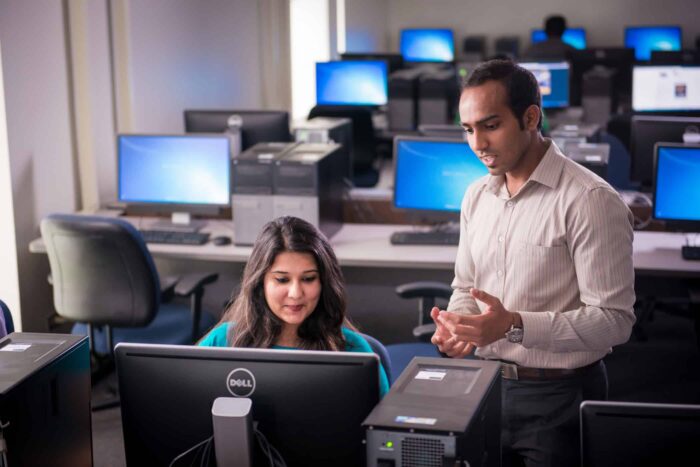 Innovation and Discovery
Take on our mission to build a better Texas that is eager to compete in an interconnected world with creativity, ethical leadership and imagination. We don't just discover the future, we make it.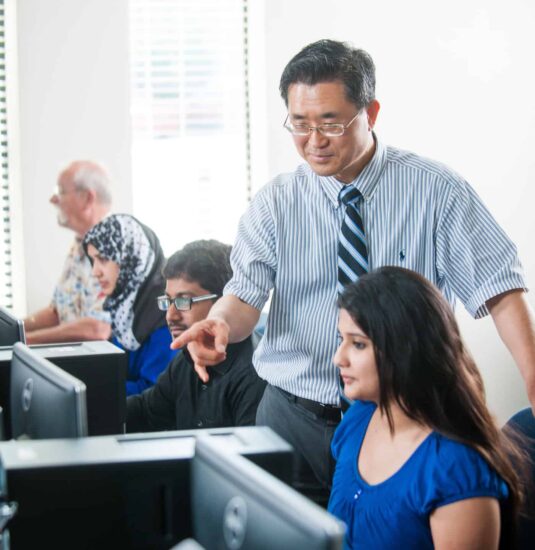 Accomplished Faculty
Shape an innovative framework with our award-winning faculty, including four Regents Professors who have made exemplary contributions to our university, community and the state of Texas.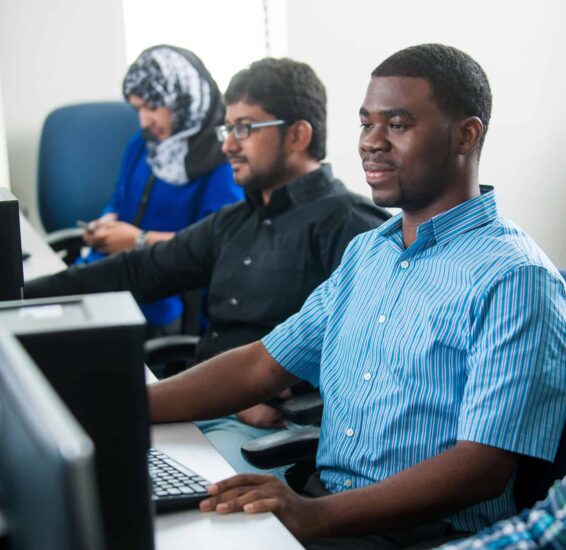 Hands-on Research
Our faculty will help you tackle complex challenges and discover solutions with hands-on research in various fields.
PRACTICAL APPLICATIONS
A master's degree in computer science offers the opportunity to:
Prepare for a wide variety of demands in the diverse computer science field.
Devise a degree plan that meets your professional interests and industry needs.
Acquire the strong technical foundation required for computer science careers.
Train on modern equipment related to operating systems, communications, database, simulation, networks, information security, and programming languages.
Research data mining, ontology, semantic reasoning, and scientific computing and systems.
Blend applied and theoretical computer science concepts.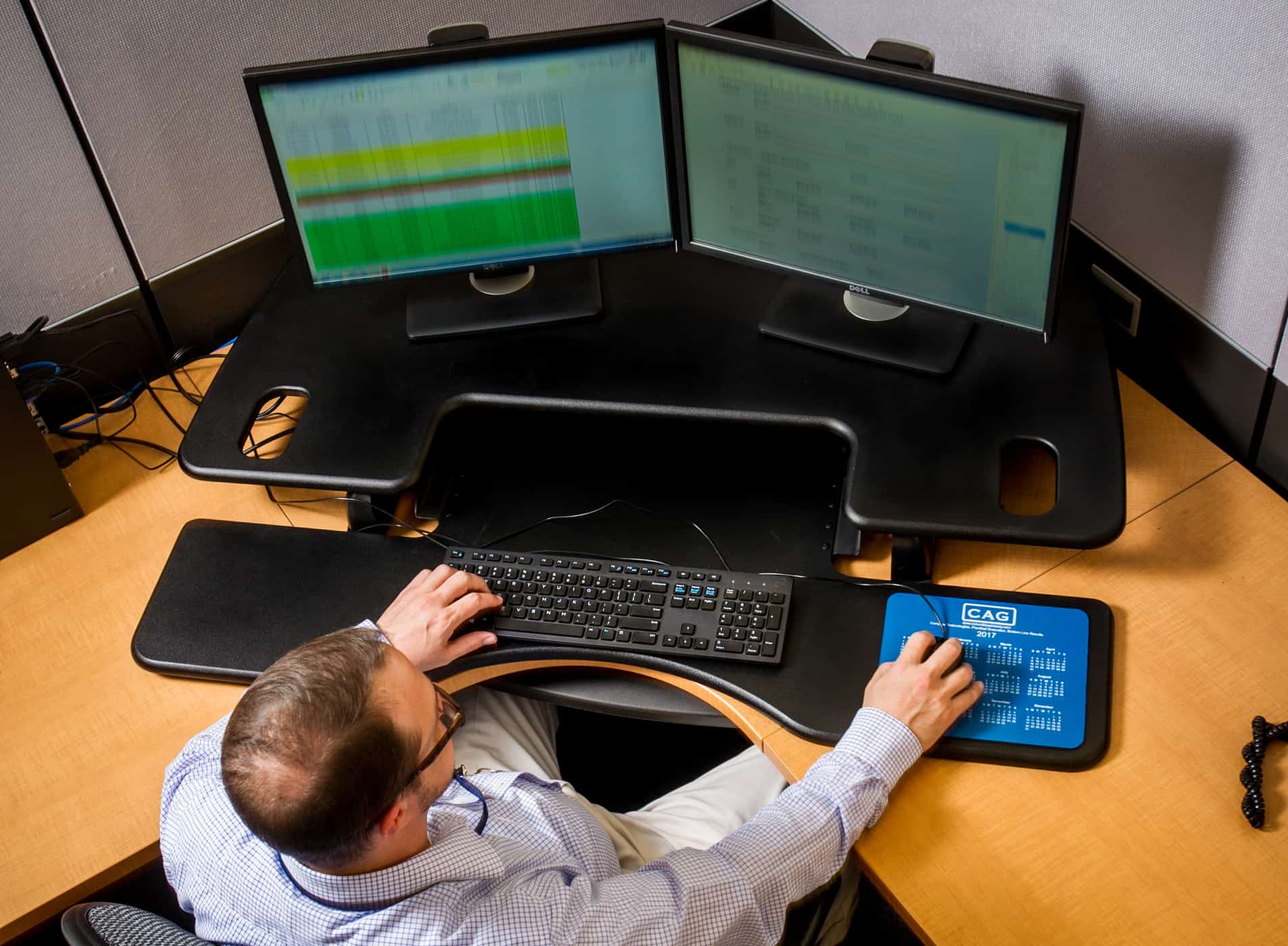 Careers
Computer science students are able to analyze a problem and then identify and define the computing requirements appropriate to its solution. With this degree, you can become a highly valued network engineer or software developer. As a graduate, you are well positioned to transition quickly into the market when internship and job opportunities present themselves.
Career Possibilities and Current Median Salaries
Computer and Information Research Scientists
Software Developers, Quality Assurance Analysts and Testers
U.S. Department of Labor's Bureau of Labor Statistics, Occupational Outlook Handbook, 2021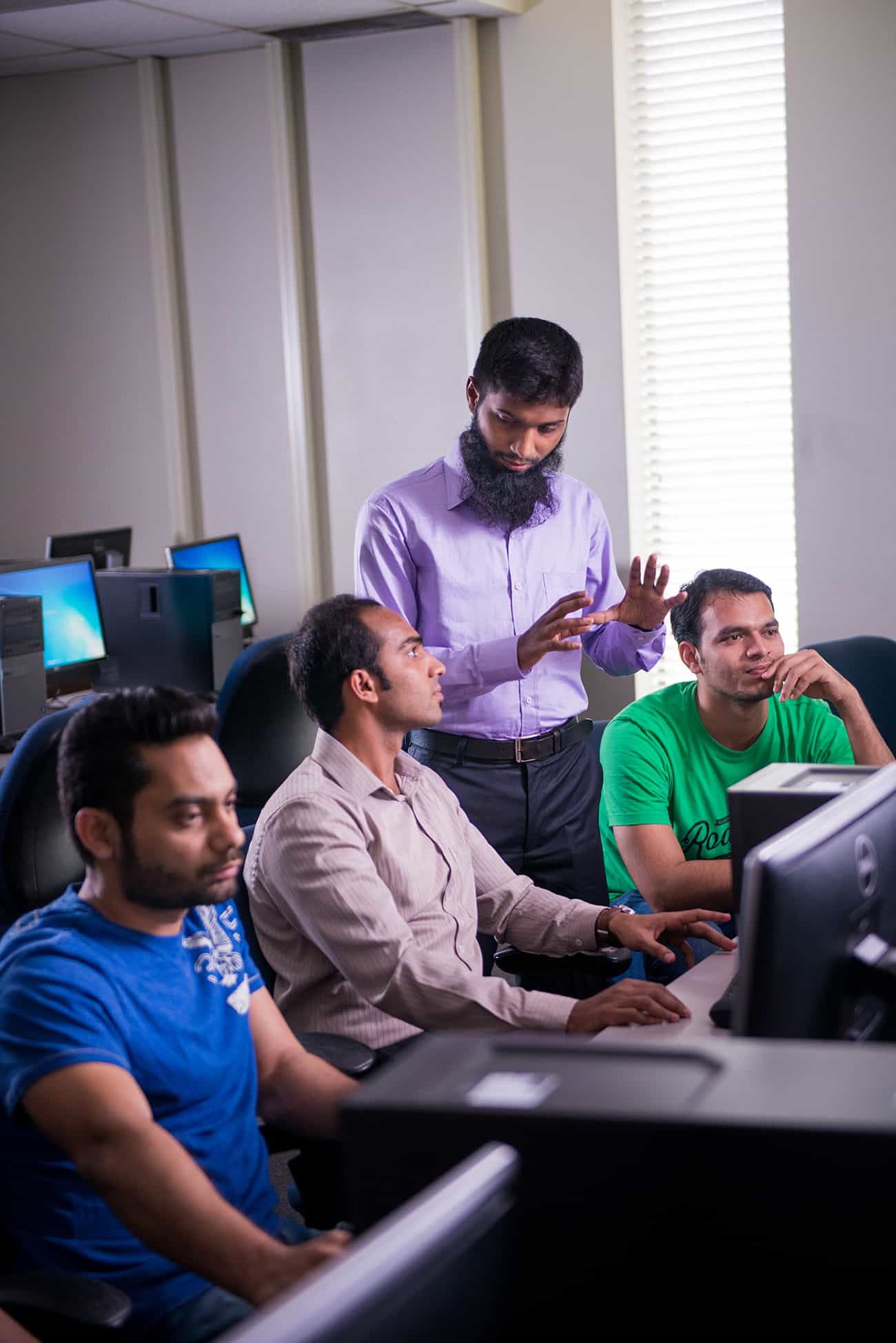 What You Will Learn
Through challenging core courses, specialized track courses, individual electives, and personal and college-wide research initiatives, you will create a degree plan that meets your professional interests and those of the industry. This program will prepare you for doctoral or professional school and career advancement.
Courses to prepare for your career:
Foundation courses include Data Structures and Algorithms, Programming Fundamentals II, and Introduction to Computer Science and Programming.
Core computer science courses focused on data structures, algorithm analysis and design, operating systems, computer architecture, and automation theory
Featured Courses
Information Security
CSCI 563
This course provides you with an introduction to the study of information security and covers the most important features of computer security. Topics include basic concepts and principles in information security, authentication and access control, operating systems security, software vulnerabilities and threats, database security, and basic cryptography.
Advanced Databases
CSCI 527
In this course, general theory, concept, and techniques related to allow you the design of intelligent databases will be discussed. Other topics to be covered include expert systems, neural networks, hypermedia, and text retrieval. A moderate-size semester project will be assigned to practice the design of an intelligent database.
Artificial Intelligence
CSCI 538
This course will introduce you to related concepts and techniques to build intelligent systems that aim at acting rationally given perceived and represented knowledge. An overview of artificial intelligence techniques include knowledge representation, problem-solving, deduction, learning and planning.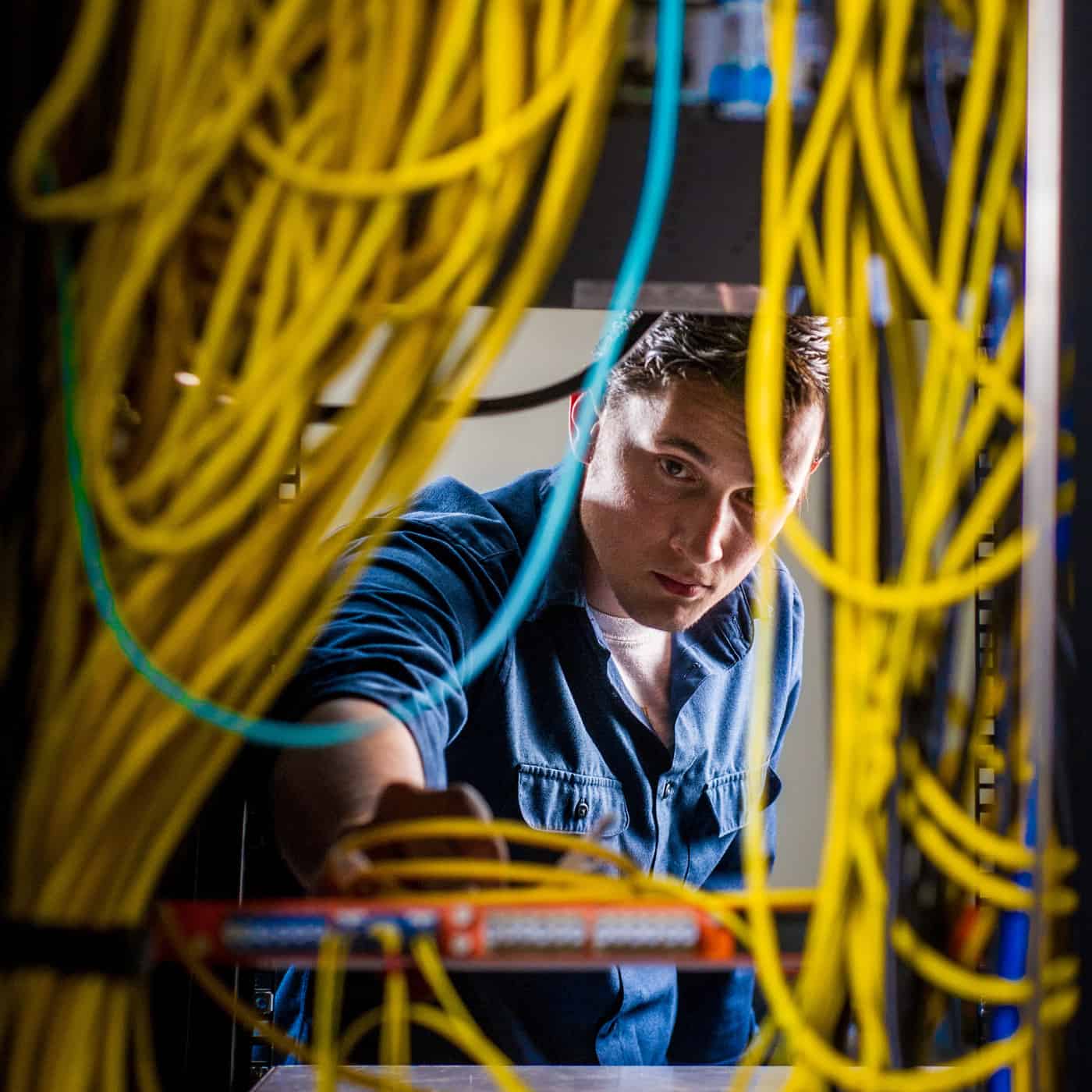 Course Delivery and Resources
Our flexible program is designed to fit your lifestyle. Choose the convenience of a fully online degree or face-to-face classes for an on-campus experience. We also provide blended options if you prefer the benefits of both.
Graduate Program Cost
PROGRAM COSTS
Tuition and fees for graduate students taking nine credit hours are $3,669 for Texas residents and $7,341 for non-residents.
Back to menu
ADMISSIONS REQUIREMENTS International/Domestic Tabs
Admission
Back to menu
Contact Us
Department of Computer Science and Information Systems
P.O. Box 3011
Commerce, TX 75429-3011
START YOUR JOURNEY! Two buttons
START YOUR JOURNEY!
Back to menu