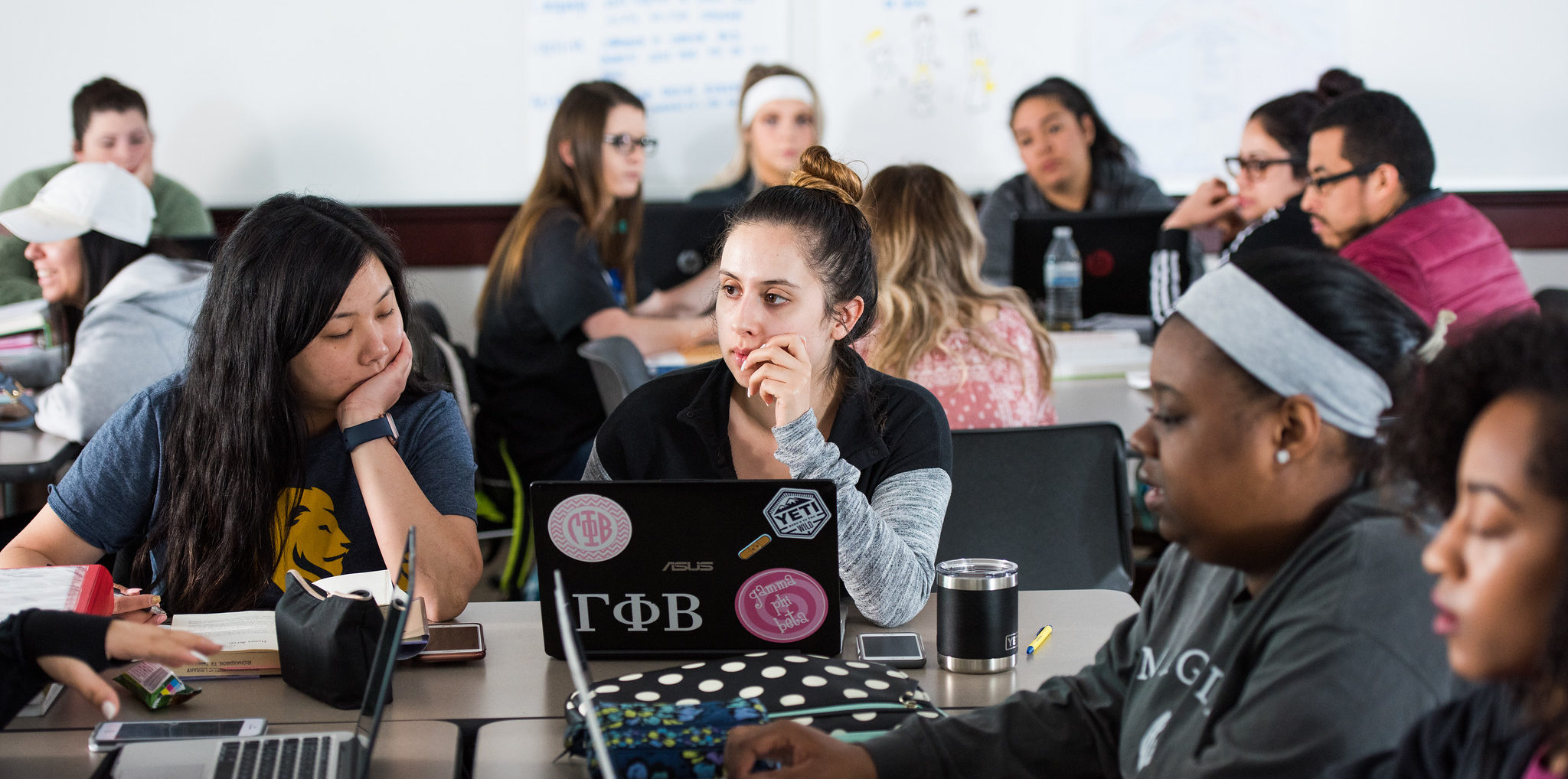 Early Childhood Education (MED/MS)
Prepare to meet the challenges in the modern classroom and help our children attain the skills they need to succeed.
Children Are Our Future
Our children deserve the best in Texas education. As an Early Childhood Educator, you can lead the next generation to a brighter future. Our graduate program takes a closer look at the physiological and psychological development of children from birth through fourth grade. While here, you'll learn how to apply curriculum theory to the kindergarten classroom and beyond. We understand that earning a degree while teaching is demanding. That's why we've created a flexible, online program that lets you enroll in courses over the summer. Take the next step in advancing your career through our Early Childhood Education program. We'll help you along the way.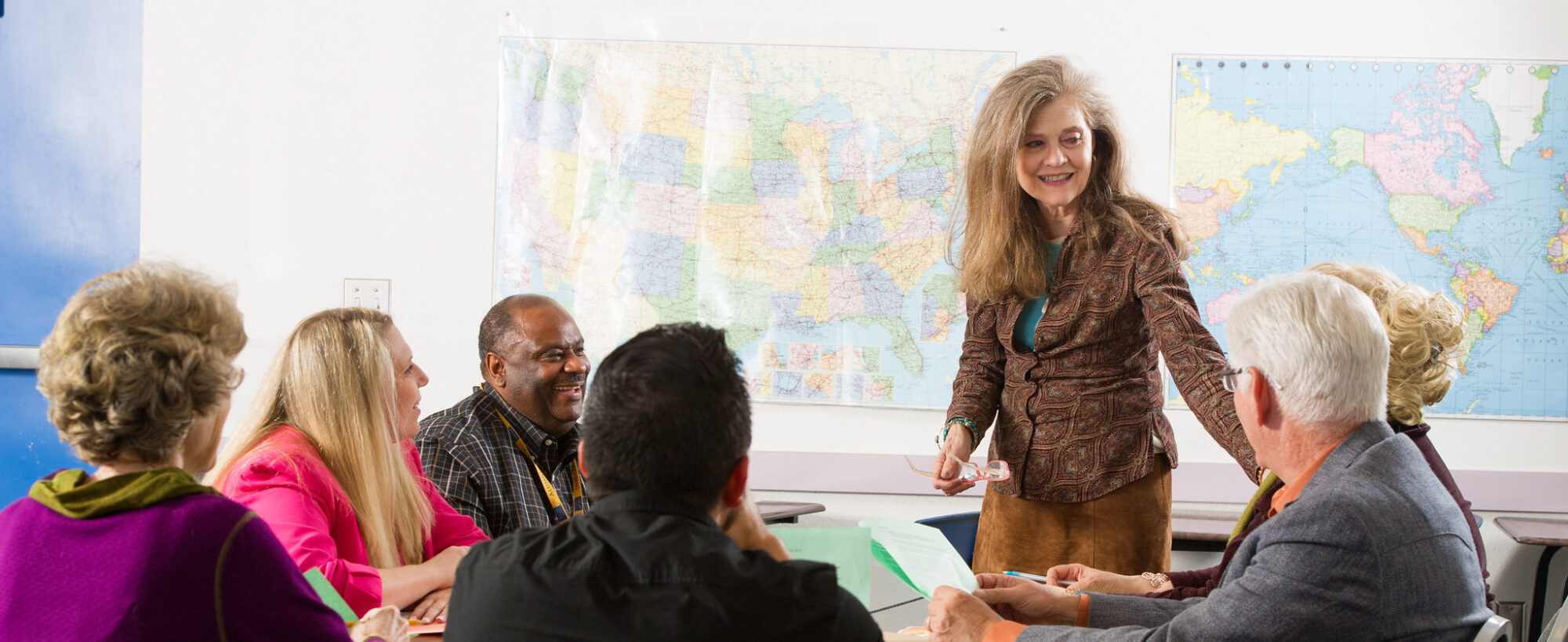 Focus Your Passion
We offer two tracks to cater to your early childhood education research interests and career goals. Both tracks emphasize early childhood curriculum design, classroom management, creative arts, math, science and social studies, literacy development diversity and bilingual/ESL education.
Discover which track works best for you.
Master of Education (MEd) Non-thesis
Are you currently certified to teach in Texas? Consider earning your Master of Education in Early Childhood Education! Designed for current educators, our non-thesis track offers a flexible way to enhance your education online.
Master of Science (MS) Non-Thesis
If you desire greater early childhood education coursework but aren't certified to teach in Texas, the Master of Science track is for you! Admission into our MS track does not require a teaching certificate. You can also earn your teaching certificate through our post-baccalaureate alternative certification program.
See Yourself Succeed With
A Master's Degree in Early Childhood Education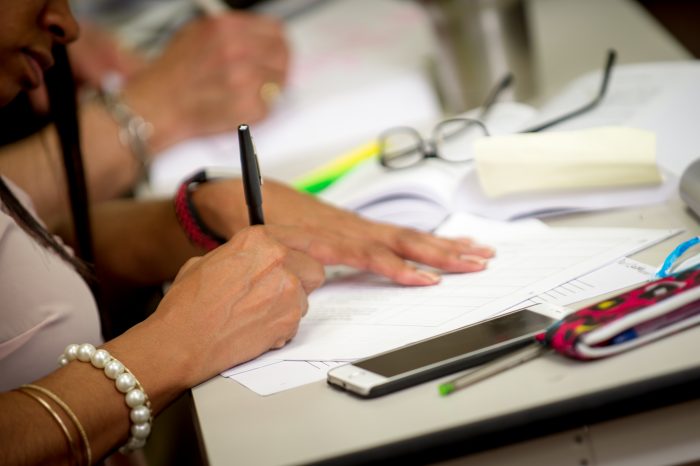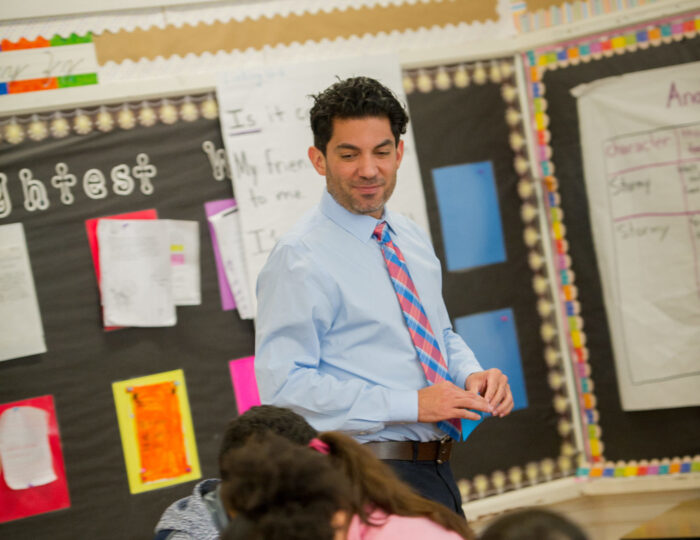 Career Readiness
Participate in excellence-driven programs that empower you with knowledge of curriculum content, pedagogy, instructional design and evidence-based assessments.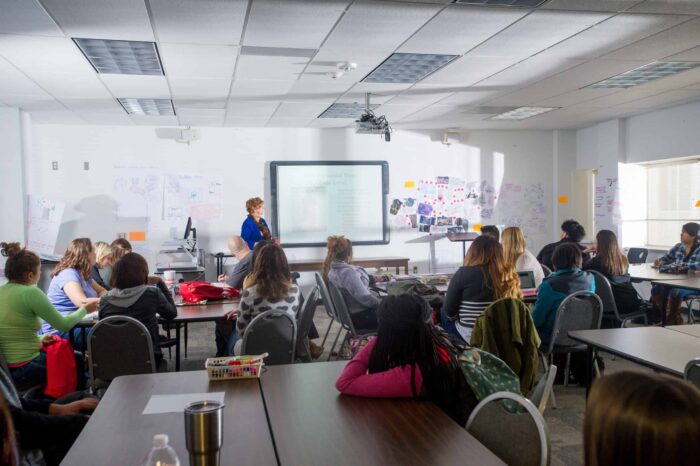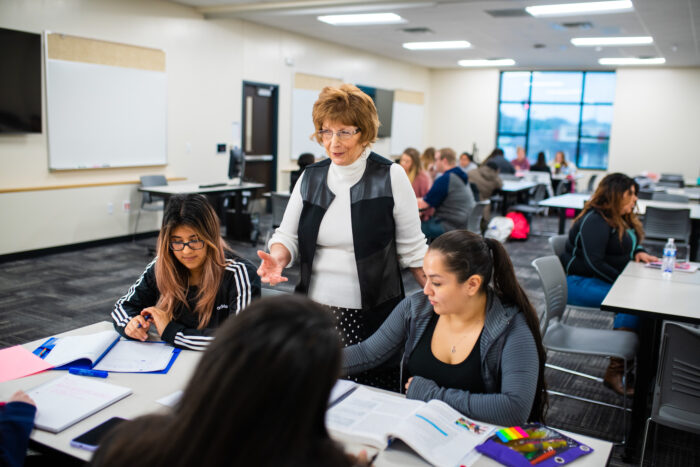 Accomplished Faculty
Take credit for what you already know. Our competency-based program lets you receive credit for skills developed through work and military experience. You deserve credit. We're ready to give it to you.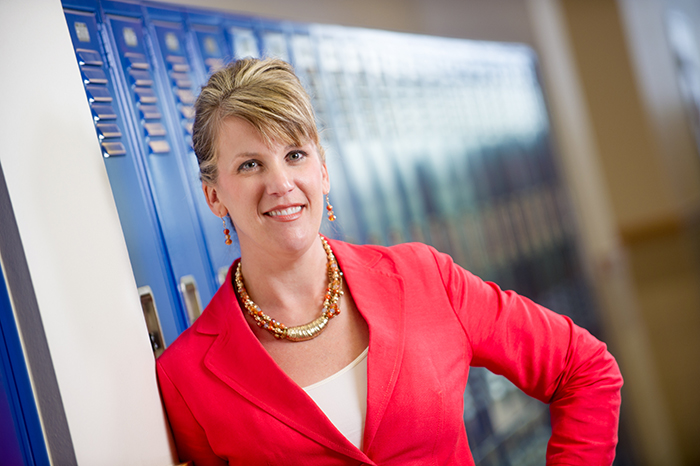 Education Success
Study cutting-edge developments in law enforcement, like cryptocurrency and the problems it poses for policing. You'll learn innovative strategies for monitoring an increasingly digitized world.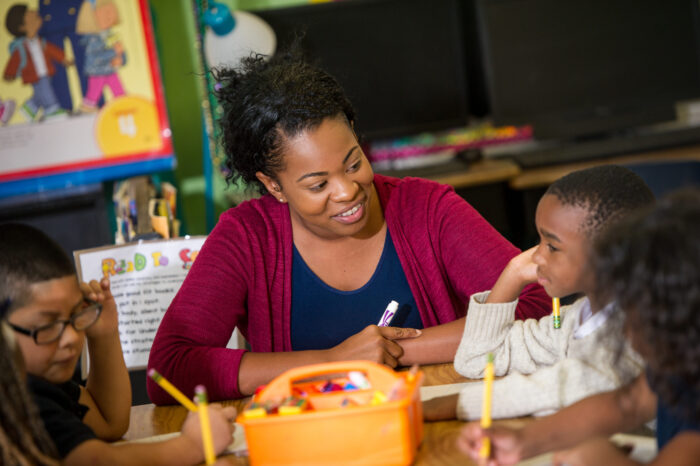 Hands-on Training
Whether it's a full year in the classroom, practicum courses or internships, you will engage in practical, real-world learning experiences that build confidence and skills.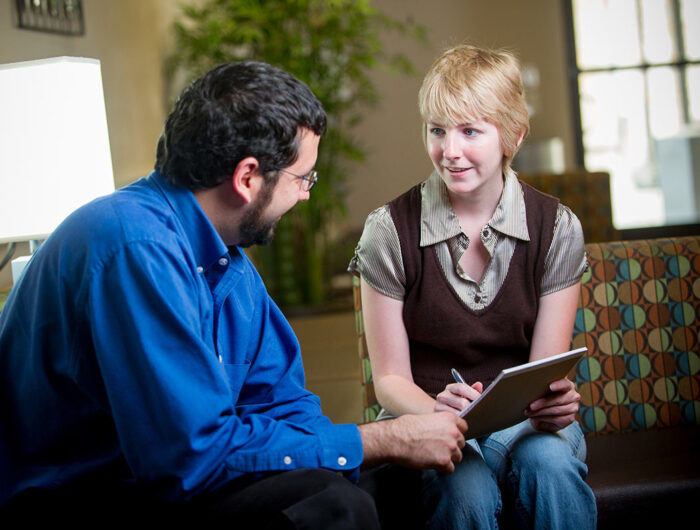 Guidance You Need
Located in the Frank Young Education North Building, our Mentor Center provides the information and support you need to reach your career goals.
What you will learn
A master's degree in Early Childhood Education will offer you the opportunity to:
Learn how language develops in early childhood
Apply current practices of classroom management and positive reinforcement
Formulate programs to increase literary retention and mathematical development
Expand your professional career within the public and private school setting
Create a nurturing environment to boost self-esteem and intellectual creativity within the classroom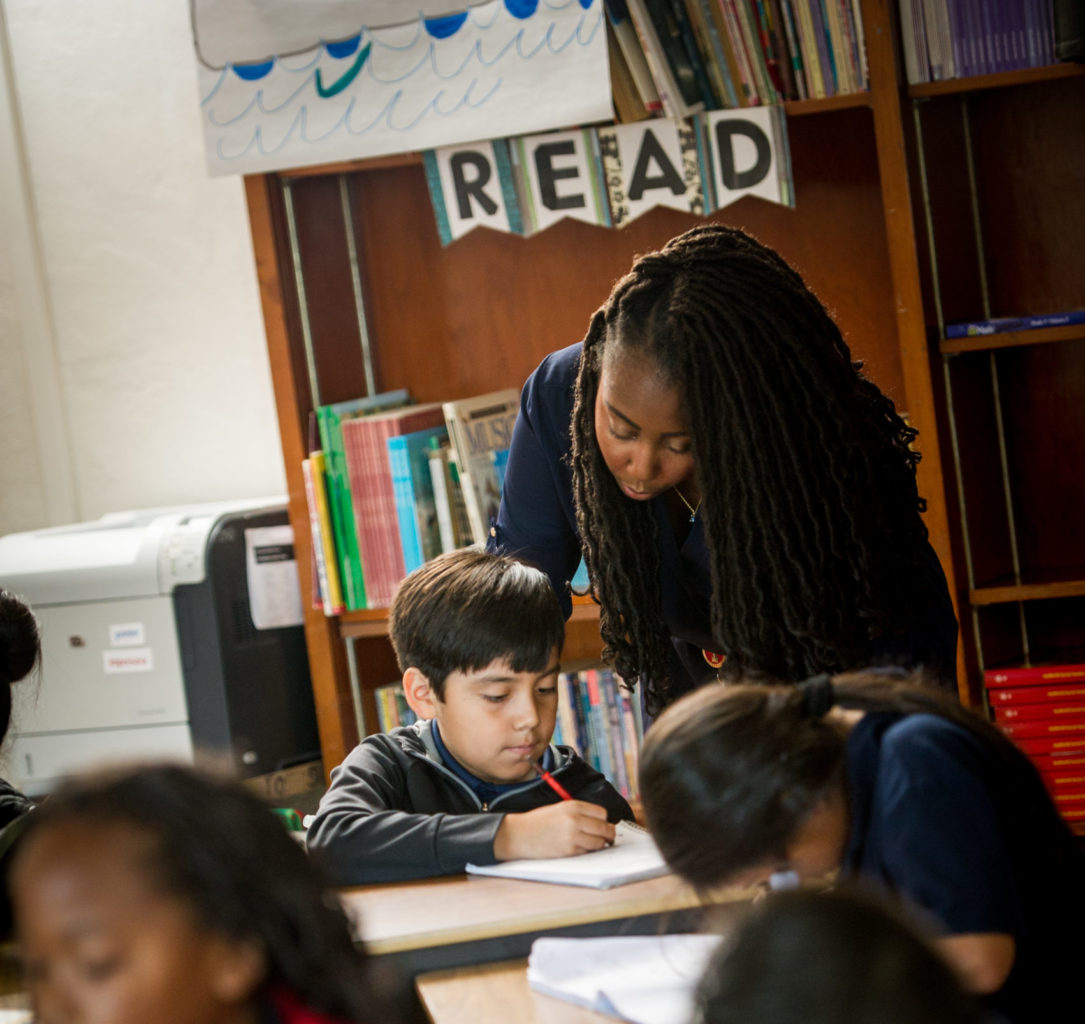 Careers
Gain the recognition you deserve by earning your master's degree in Early Childhood Education. Many ISDs reward educators who pursue higher learning with salary increases and job openings. Our graduate program also opens opportunities to make a difference at the administrative level.
Career Possibilities and Current Median Salaries
Education Administration, Elementary and Secondary School
Elementary, Middle and High School Principals
Kindergarten and Elementary School Teacher
Instructional Coordinators
US DOL Bureau of Labor Statistics, Occupational Outlook Handbook, 2018
Potential Employers
Local ISDs often seek after our graduates. Job placement and satisfaction is ranked highly in our education program. These are just a few examples of districts where our students found employment. Now's your chance to discover where you belong.
Featured Courses
Diversity and Equity in Education
EDCI 559
Multicultural Ed in School. Three semester hours. This course focuses on factors of diversity that impact decisions educator must make regarding design and implementation of curriculum, teaching strategies, and materials in order to provide equity and excellence for all learners.
Literacy Development in the Early Years
ECE 536
Communication Skills: Listening, Speaking, Reading, and Writing. Three semester hours. Study of the acquisition and development of language in the early childhood years with emphasis on the content, methods and theory, appropriate for extending learnings in listening, speaking, reading and writing. Pre-Kindergarten, Kindergarten, Grades 1, 2, and 3.
Creative Expression in the Arts
ECE 537
Creative Expression in the Arts. Three semester hours. Study of the theory, content, and practice of integrating the performing arts into the curriculum design and the learning environments. Emphasis is placed on aesthetic development of young children through play, movement, music, visual art and creative dramatics.
Child Development
ECE 561
Child Development – Three semester hours This course is a study of the principles and theories of child growth and development in early childhood education. Course content centers on the physical, cognitive, affective, and social development domains. Students will be required to observe the development of a young child outside of the classroom in order to complete a comprehensive child study project.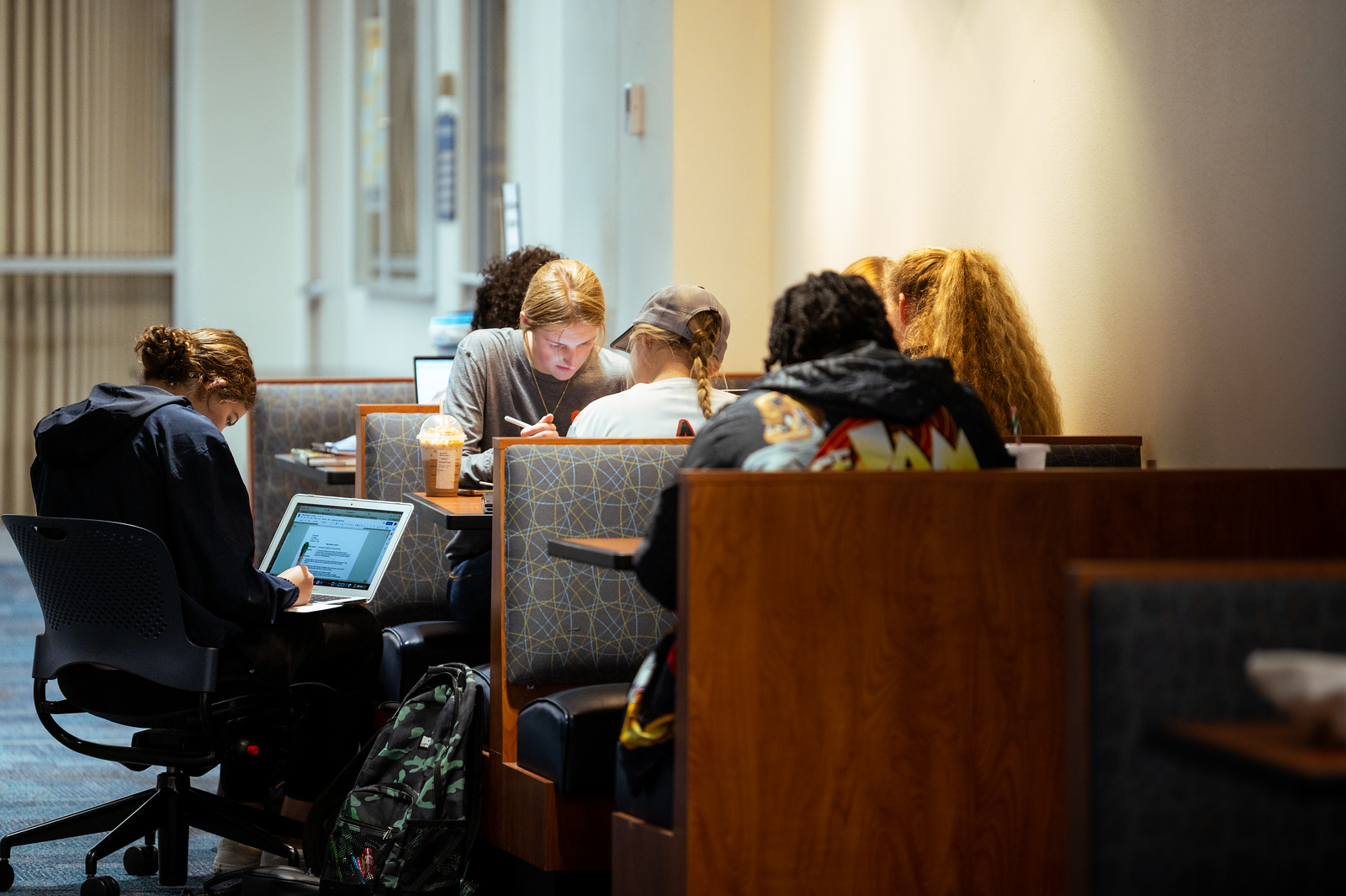 Course Delivery and Resources
Earn your Master of Education or Science in Early Childhood Education online or at the Mesquite Metroplex Center. Our flexible program meets the needs of current educators and working professionals. Our renowned faculty and education experts are committed to helping you reach your education goals.
Graduate Program Cost
PROGRAM COSTS
Tuition and fees for graduate students taking nine credit hours are $3,669 for Texas residents and $7,341 for non-residents.
Back to menu
Admission
Your Path to Becoming a Lion
If you are applying to the Early Childhood Education (MED/MS/MA) program and are an H1B or H4 applicant, please contact the Graduate School for details at [email protected]. H4 applicants will be required to submit a passing TOEFL or IELTS in addition to the admission documents listed for domestic students.
Contact Us
Department of Curriculum and Instruction
START YOUR JOURNEY! Two buttons
START YOUR JOURNEY!
Back to menu