La educación sin fronteras: Education Without Borders
Bilingual and ESL educators are in high demand across Texas. As our state continues to grow, so does our need for educators who can meet students' diverse needs. You can help fill this gap by earning a minor in Bilingual/ESL Education. While here, you'll study the foundations of bilingual/ESL education and learn how to create, deliver and assess content from a holistic bilingual paradigm. Students majoring in Curriculum and Instruction may earn this minor as part of their graduate program. Spanish proficiency is not required, but we encourage you to study languages outside of English. Students who are bilingual in Spanish and English will have the opportunity to employ both of their languages throughout the program.
Where It Is Offered
Online
Foreign Language
No Foreign Language Requirement
Delivery
Fully Online, Only Offered Online (100% Online)
Total Credit Hours
18 Hours
Thesis Requirements
No thesis required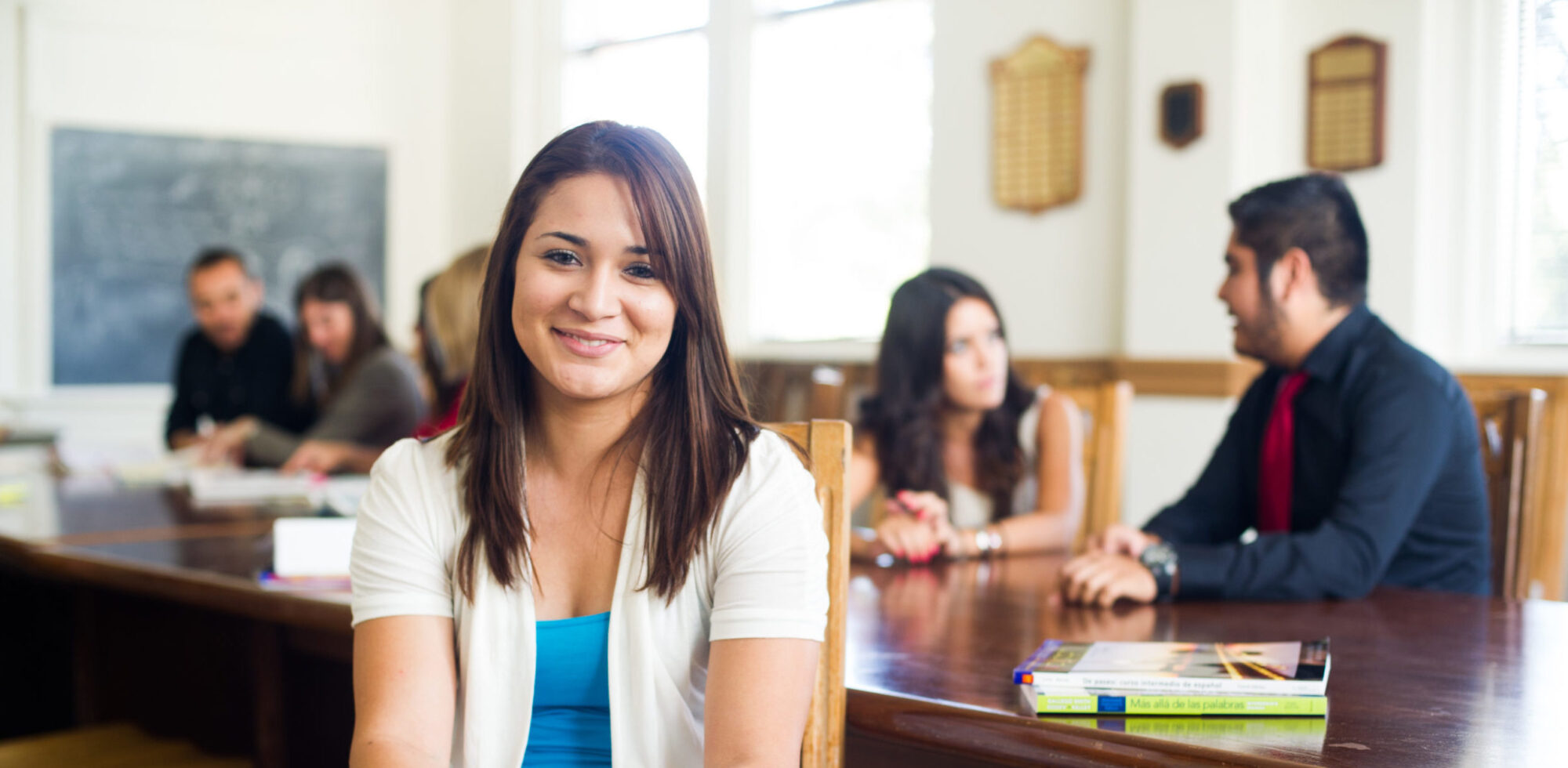 Bilingual/ESL Specialization :: Faculty Spotlight
Faculty Spotlight
Back to menu
Bilingual Education :: Program Details
Admission Requirements
To qualify for this minor, you must:
Be admitted to a graduate program in the Department of Curriculum and Instruction
Minor Requirements
Once admitted you must:
Complete 12-18 hours specialization courses
Back to menu
Bilingual Education :: We are here to help
We are here to help!
Back to menu
Bilingual Education :: Request More Information
Back to menu
Contact Us
Department of Curriculum and Instruction
All Level Gifted and Talented Certification :: Related Degrees copied not edited copied not edited
Related Degree Programs
Back to menu