Share Your Love of English
Teaching English to others who primarily speak another language is both rewarding and in high demand in today's schools and both private or corporate environments. Our minor in Teaching English to Speakers of Other Languages develops your practical and theoretical skills for teaching English. This is not an ESL endorsement for K-12 teachers. Earning the TESOL minor enhances your major course of study and prepares you for pursuing linguistics at the graduate level.
Where It Is Offered
Online
Foreign Language
No Foreign Language Requirement
Delivery
Fully Online, Only Offered Online (100% Online)
Total Credit Hours
18 Hours
Thesis Requirements
No thesis required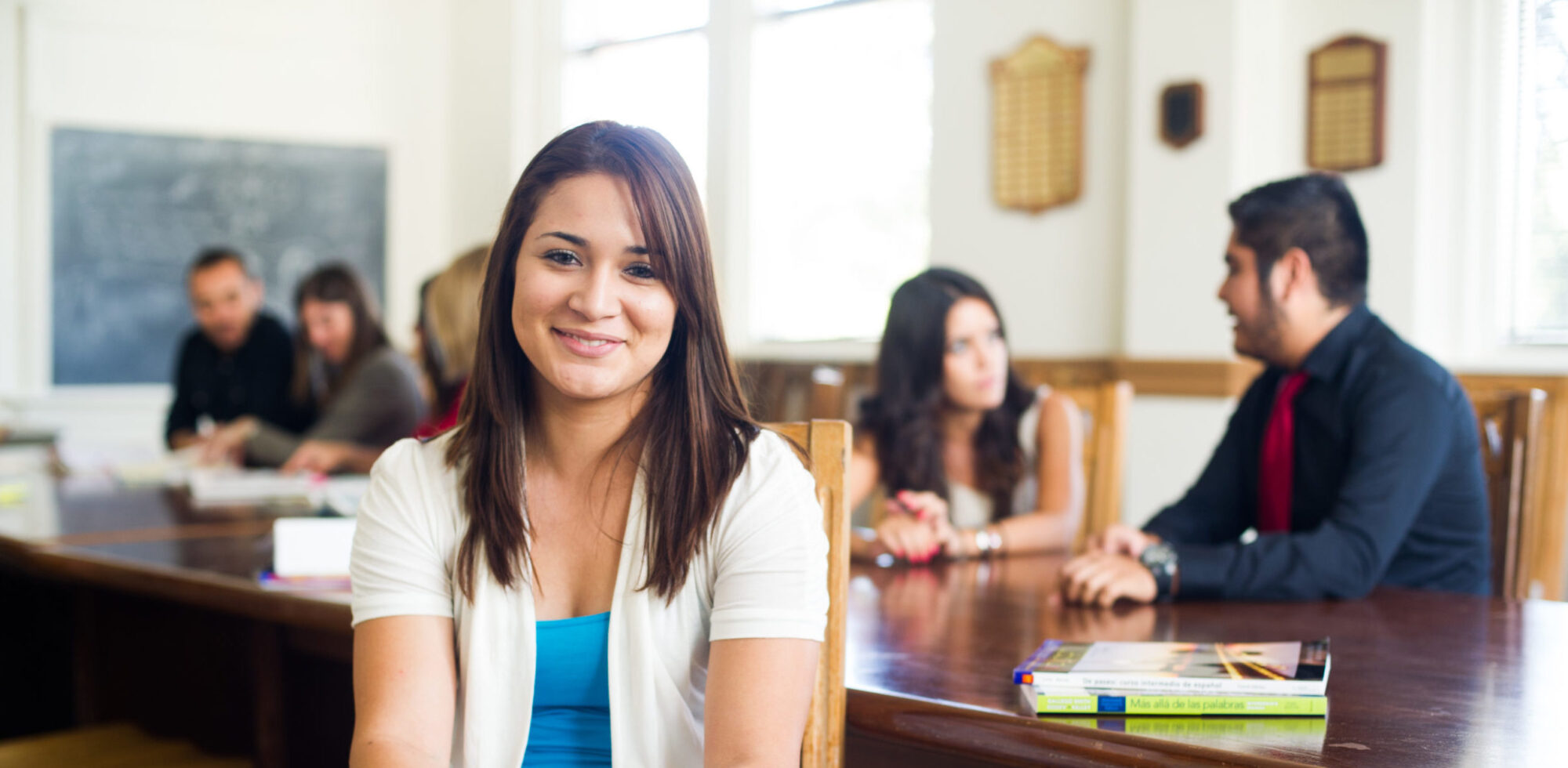 Bilingual Education/English as a Second Language (ESL) Minor :: Program Details copied not edited
Admission Requirements
If you are a current undergraduate student pursuing any major at A&M-Commerce, you can easily add this minor to your course of study.
Minor Requirements
This minor consists of 18 credit hours that prepare you for teaching students whose primary language is not English.
Required courses include:
ENG 301 Modern Grammar
ENG 331 Introduction to Linguistics
ENG 358 Language and Society
ENG 457 Teaching English as a Second Language
ENG 462 Language Acquisition and Processing
Required support courses include:
3 credit hours of a foreign language
Back to menu
TESOL Minor:: Featured Courses
Featured Courses
You will analyze the sentence-level grammar of English employing contemporary as well as more traditional methodologies. You will focus on the relationship between the structure of language and that of everyday experience and develop an appreciation of change and variation. Prerequisites: ENG 1302.
Language & Society
ENG 358
You will study human social behavior and sociocultural interaction as you consider language acquisition, use, and structure. You will examine topics such as sociolinguistic relativity, communicative competence, multilingualism, social and regional dialects, speech-act types, language styles, gender-related issues, and sociolinguistic field methodology. Prerequisites: ENG 1302.
Teaching English as a Second Language
ENG 457
You will investigate the linguistic, psychological, and sociocultural foundations for teaching English to speakers of other languages. You will explore historical and current trends in the methods and materials of ESL, of language testing, and of language-program evaluation. Prerequisites: ENG 1302.
Back to menu
Bilingual Education/English as a Second Language (ESL) Minor :: We are here to help
We are here to help!
Back to menu
Contact Us
Department of Literature and Language
START YOUR JOURNEY! Two buttons
START YOUR JOURNEY!
Back to menu