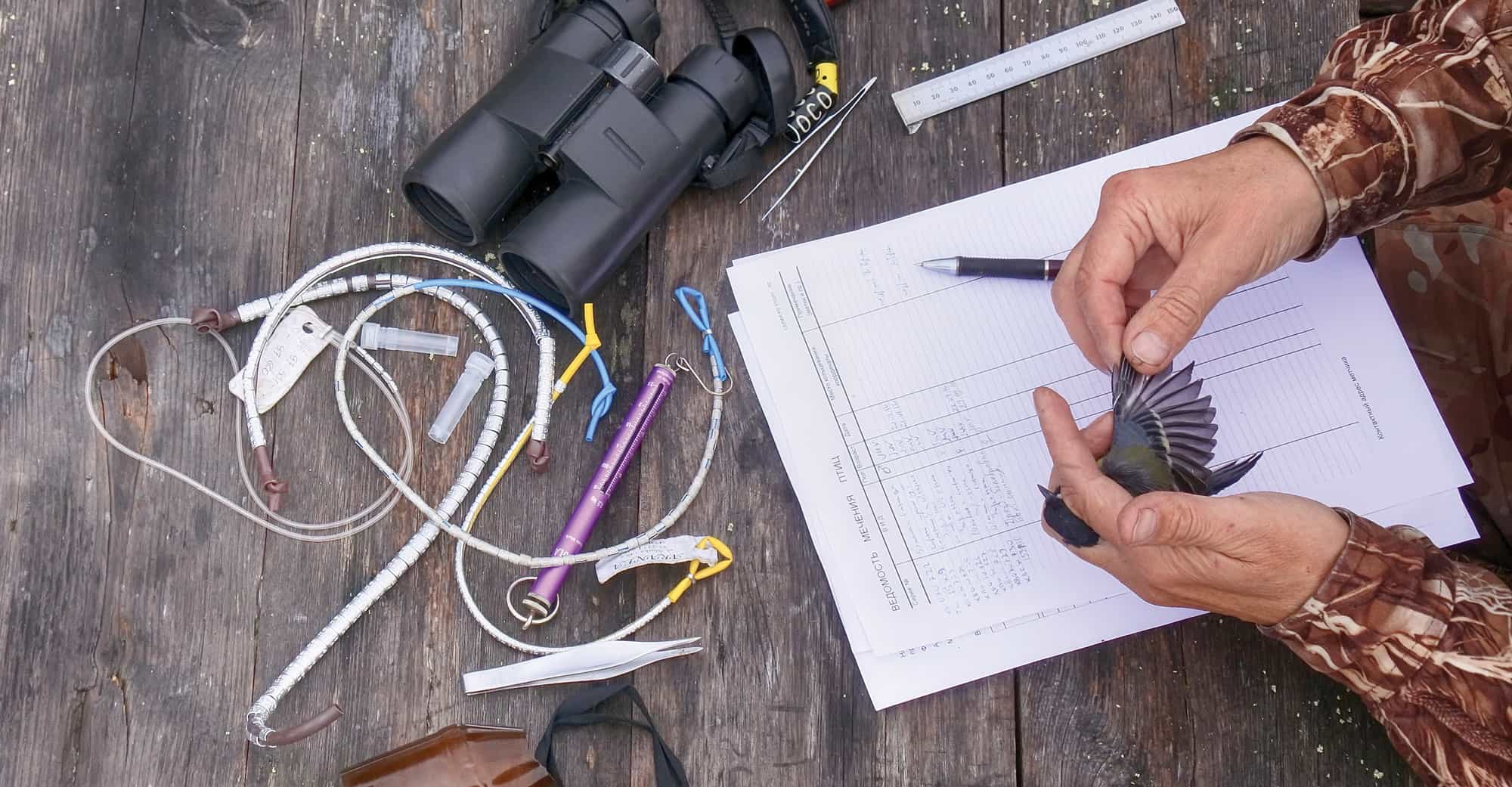 The Wild is Calling
You can make a difference in the future of our planet. Develop your skills in both agriculture and biology with our bachelor of science in wildlife and conservation science.
Our environment is ever-changing, and the relationships among its inhabitants are key to our future. Here, you will gain broad knowledge of organismal sciences and focus on wildlife management, ecology and the preservation of biodiversity. This program exceeds the internationally recognized standards of The Wildlife Society and the U.S. Fish and Wildlife Service. With this competitive edge, you can pursue a career as a wildlife manager, park ranger, urban biologist, game warden, ecologist or conservation planner. Excel in positions on private game ranches, nature centers, with governmental agencies and private organizations such as Texas Parks and Wildlife, the U.S. Fish and Wildlife Service, the National Forest Service, the Nature Conservancy and the Audubon Society. In addition, students graduating from this program can pursue graduate study for further professional development and opportunity. Utilizing STEM innovation and discovery, you can protect the earth's inhabitants and help them thrive. This program is offered as a collaboration between the Department of Biological and Environmental Science and the College of Agricultural Sciences and Natural Resources.
Where It Is Offered
Commerce
Foreign Language
No foreign language credits required
Total Credit Hours
120-123 hours
Thesis Requirements
No thesis required
Is this Program a Good Fit for You?
Wildlife and Conservation Science students are typically interested in
Wildlife management
Ecology
Conservation and preservation of biodiversity
Focus Your Passion
Choose from two tracks depending on your interests.
Faculty Spotlight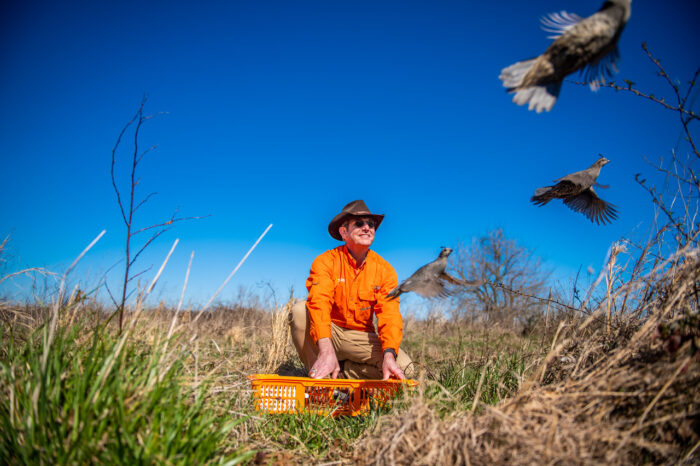 Kelly Reyna, Ph.D.
My laboratory focus is on discovering practical solutions to modern quail and grassland bird problems and educating students to become leaders in the wildlife field.
More About Kelly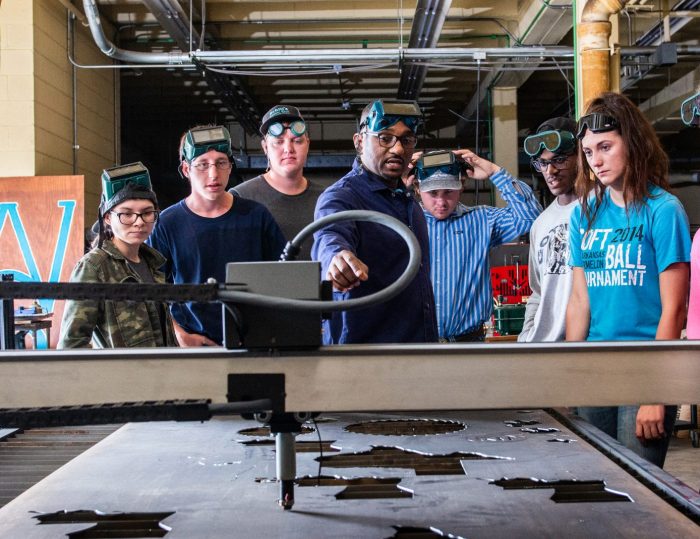 Douglas D. LaVergne, Ph.D.
Teaching is what draws me to my discipline. Teaching a student how to interpret z-scores is just as enjoyable, at least to me, as teaching a student how to read a speed square!
More About Douglas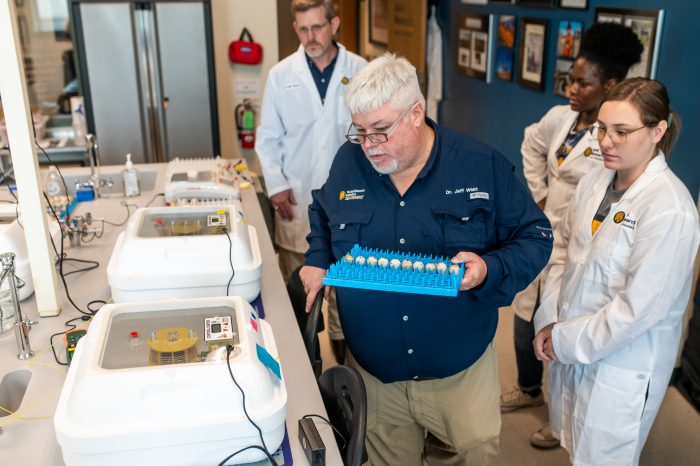 Jeffrey Whitt, Ph.D.
Life on this planet is beautiful, bizarre, complicated, messy, confusing, disgusting, astonishing and wonderful. How could I not want to learn more about it?
More About Jeffrey
PRACTICAL APPLICATIONS
A degree in wildlife and conservation science will offer you the opportunity to:
Learn theoretical and applied studies of wildlife species and populations.
Apply biological principles to wildlife species management, populations and habitats.
Expand on the fundamentals of scientific inquiry and methods for data analysis, then communicate those results.
Get hands-on experience in field techniques for wildlife management and research.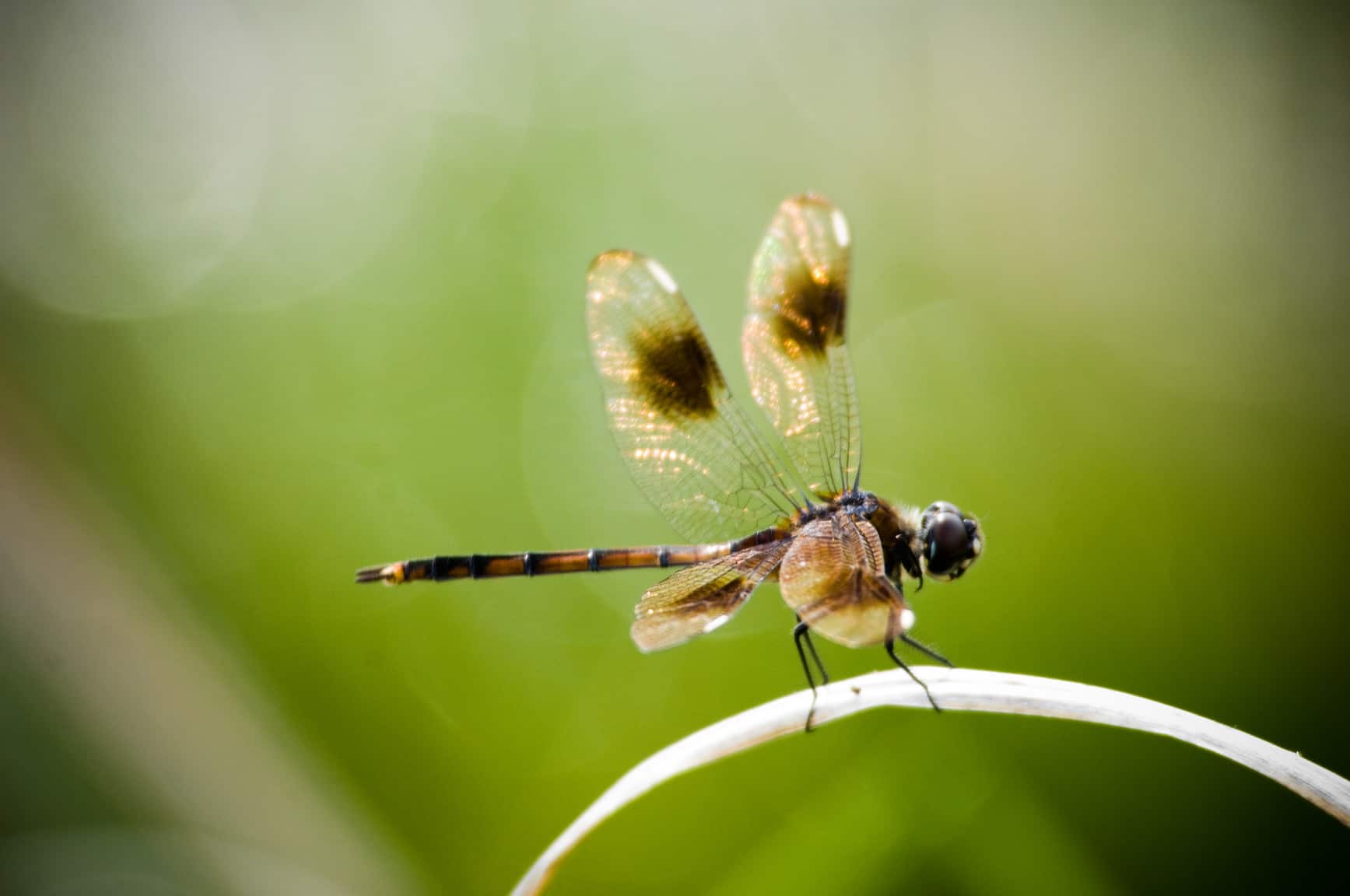 Careers
Choose from a wide variety of engaging careers in the field of wildlife and conservation science.
Career Possibilities and Current Median Salaries
Wildlife Biologist – 8% projected job growth through 2026
Conservation Scientist – 6% projected job growth through 2026
Private Game Farm or Ranch Manager – 1% projected job growth through 2026
Private Game Farm or Ranch Manager
US DOL Bureau of Labor Statistics, Occupational Outlook Handbook, 2018
Employer Highlights
The Nature Conservancy
Texas Parks and Wildlife Department – Wildlife Division
Heard Natural Science Museum and Wildlife Sanctuary
Texas Parks and Wildlife Department – State Park Division
Texas Parks and Wildlife Department – Law Enforcement Division (Shadowing game warden)
U.S. Fish and Wildlife Service
Houston Zoo
National Park Service
Texas Wildlife Association
Dallas Arboretum and Botanical Garden
Internship opportunities
Internship experience provides the foundation employers are often looking for. Although not required for your degree, internships are an important part of your education experience. These are just a few of the companies that partner with Career Development and offer opportunities for A&M-Commerce wildlife and conservation science students.
Minors
Agribusiness
Agricultural Education
Agronomy
Animal Science
Biological Sciences
Environmental Science
Equine Science
Equine Studies
Family and Consumer Sciences
Food Studies
Horticulture

What You Will Learn
In this program, you will receive a comprehensive overview of organismal sciences that will prepare you for jobs at government or international agencies, wildlife conservation organizations, ecological research, ranch management or further graduate study.
Courses to Prepare You for Your Career
Foundation courses include Zoology, Botany, Ecology, Wildlife Management and Vertebrate Biology
Core courses include Field Methods in Wildlife Management and Conservation Science and Agricultural Law
Featured Courses
Plant Diversity & Conservation
BSC 436
Plant Diversity and Conservation. Three semester hours. The course focuses on patterns and distribution of plant diversity and threats to plant diversity. Range of strategies and approaches used in plant conservation will be discussed.
Principles of Sustainability
BSC 464
Principles of Sustainability is a three hour course designed to provide an overview of the social and biological principles of sustainability. An emphasis will also be placed on understanding on the education, health, population dynamics, culture, agriculture, food security, and natural resources aspects of sustainability.
Wildlife Population Biology
BSC 416
This course outlines processes governing the abundance and distribution of animals and plants, and the consequences for natural resource management. Practical applications lie in wildlife management, sustainable harvesting of resources, pest control and conservation of endangered species. Topics will include mathematical models of population growth, population viability analysis, and metapopulations, dispersal, population harvesting, predation, population cycles, and competition.
Student Organizations
The Student Chapter of the Wildlife Society at A&M-Commerce offers you experiences that enhance your understanding of wildlife conservationists and managers through volunteer work. Dedicate yourself to helping organizations and agencies managing wildlife in Northeast Texas as well as aid research efforts by graduate students, faculty members and agencies in the area.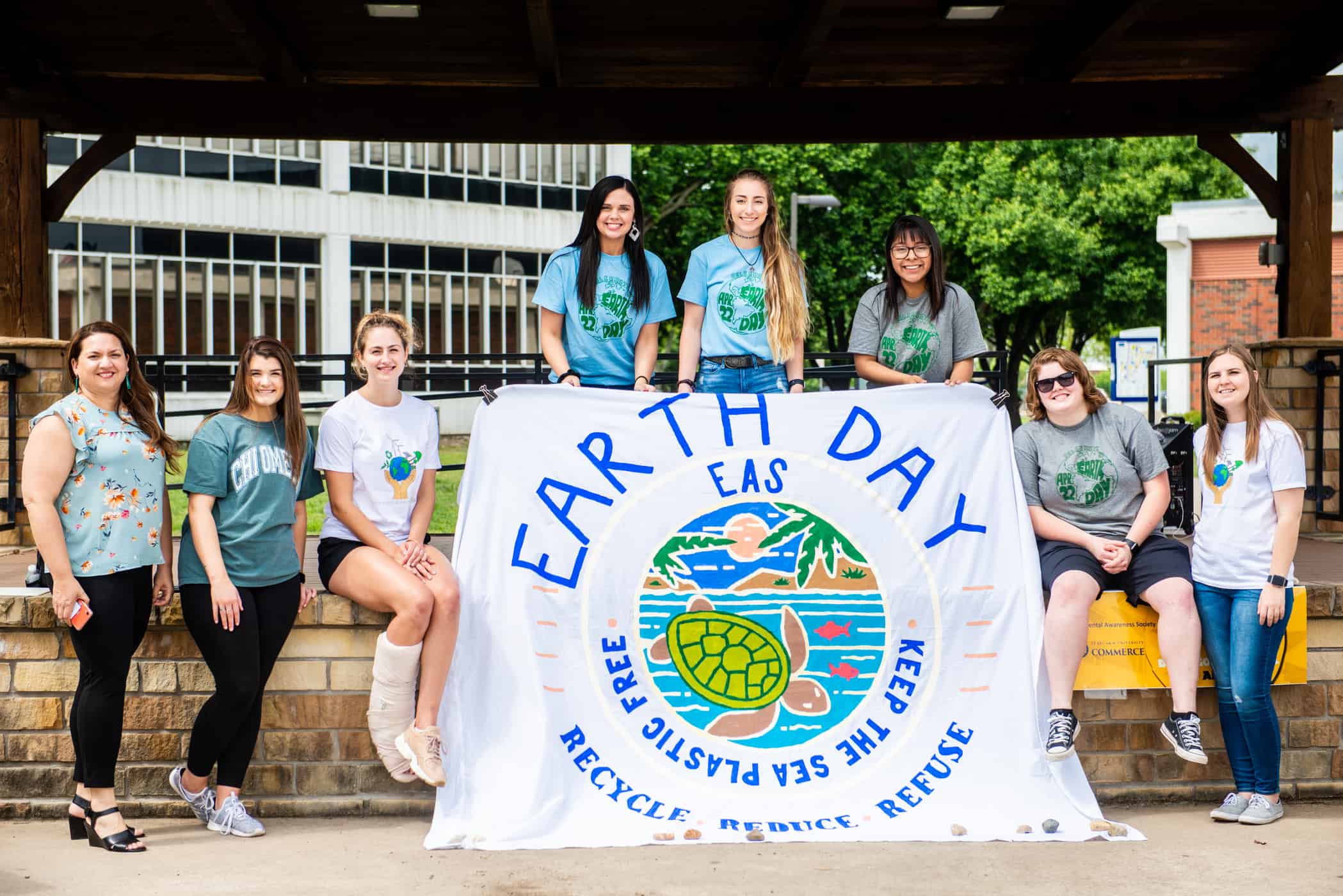 Undergraduate Program Costs
Program Costs
Tuition and fees for undergraduate students taking 12 credit hours are $4,212 for Texas residents and $9,108 for non-residents.
Back to menu
START YOUR JOURNEY! Two buttons
START YOUR JOURNEY!
Back to menu