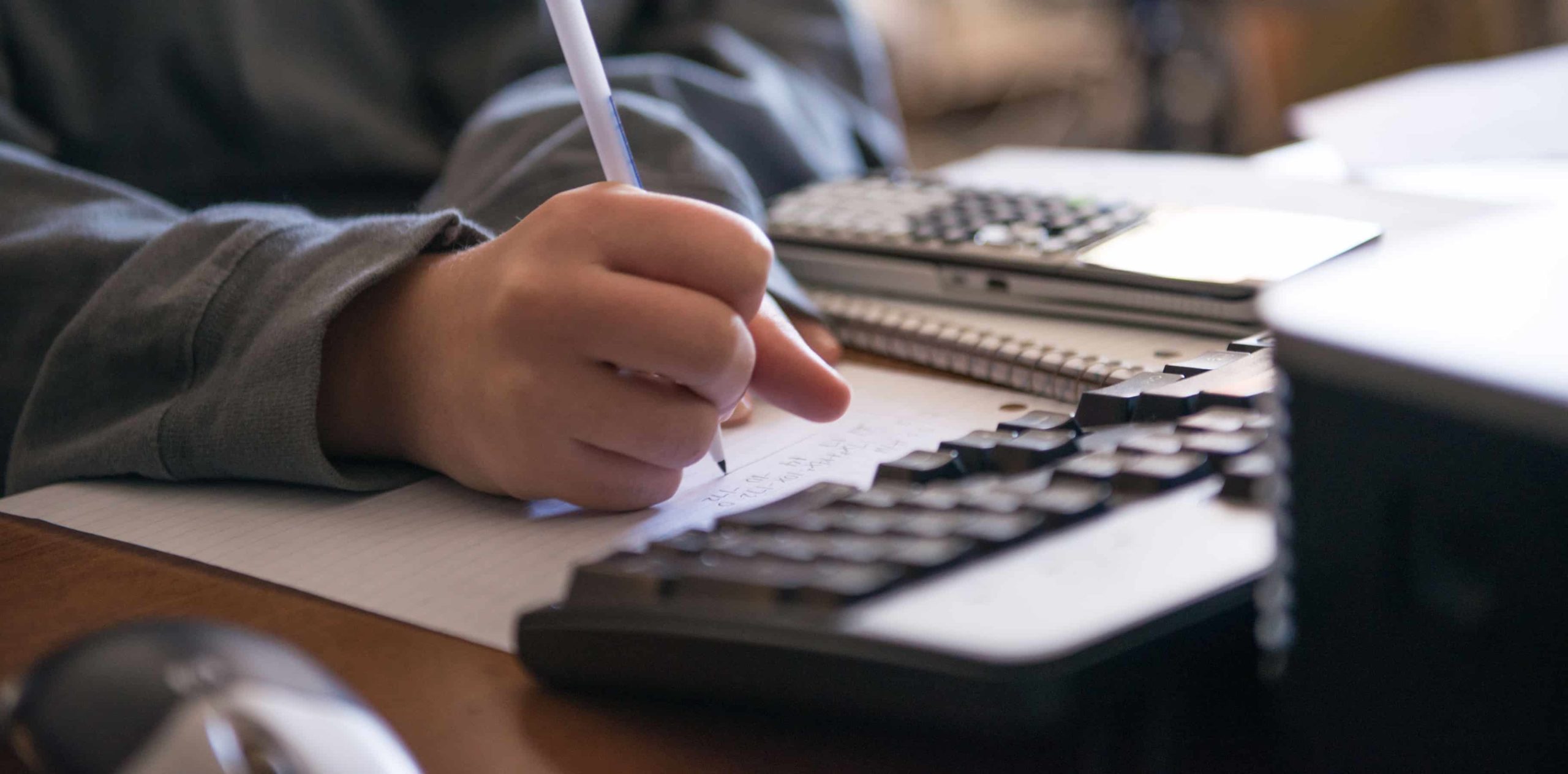 The Keys to Success
Prepare for a career as a secondary mathematics teacher and give the next generation a solid foundation.
Share your enthusiasm for mathematics in the classroom! A math degree with a teaching emphasis will give you a solid foundation in complex math concepts and first-hand experience using the latest teaching strategies. You will be well prepared to share your in-depth knowledge with students in the secondary-level classroom.
Where It Is Offered
Commerce
Foreign Language
Required for BA, not BS
Total Credit Hours
120-122 hours
Thesis Requirements
No thesis required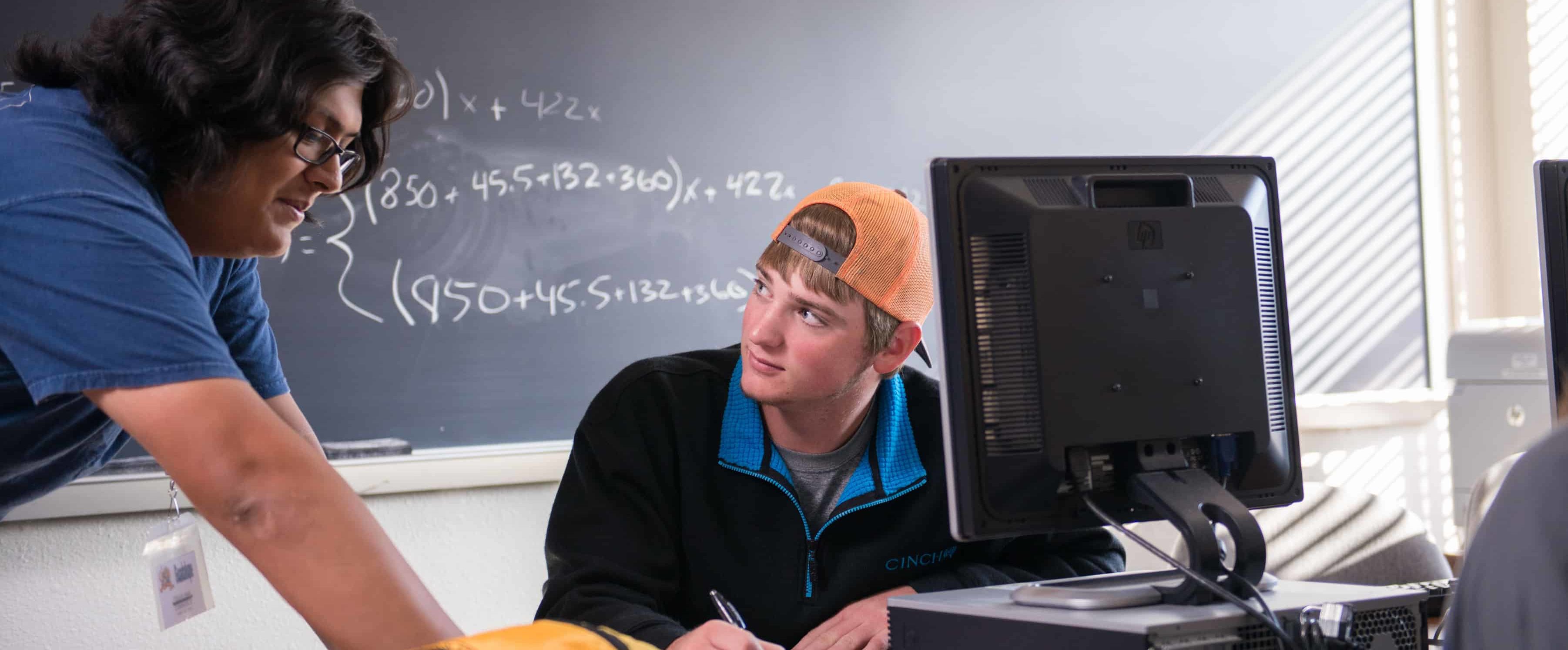 Mathematics (BA/BS) Teaching Emphasis :: 1.3 SEE YOURSELF SUCCEED WITH A DEGREE IN ELECTRICAL ENGINEERING
SEE YOURSELF SUCCEED WITH A DEGREE IN mathematics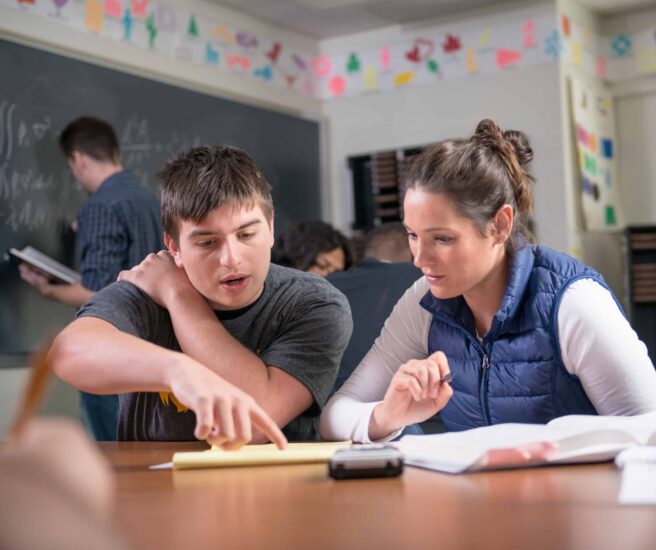 Innovation and Discovery
Take on our mission to build a better Texas that is eager to compete in an interconnected world with creativity, ethical leadership and imagination. We don't just discover the future; we make it.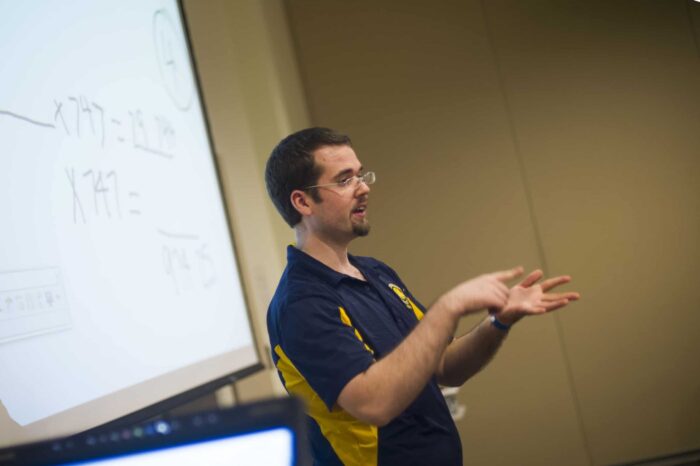 Career Readiness
The College of Science and Engineering is a gateway to in-demand STEM careers projected to make up a significant portion of the U.S. and global economy.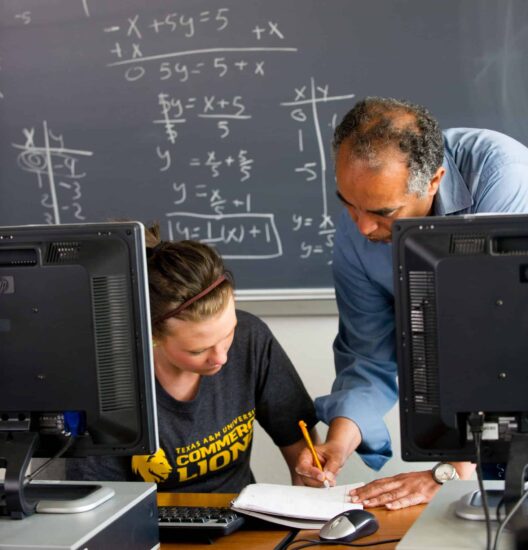 Accomplished Faculty
Learn from an award-winning faculty including four College of Science and Engineering Regents Professors, a highly selective honor for exemplary contributions to the university, community and the state of Texas.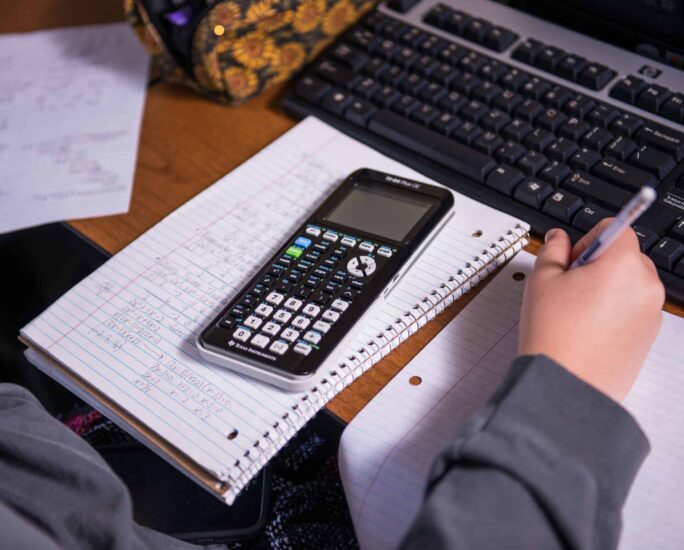 Hands-on Research
Our faculty will help you tackle complex challenges and discover solutions with hands-on research in various fields.
Back to menu
Mathematics (BA/BS) Teaching Emphasis :: 1.6 PRACTICAL APPLICATIONS
PRACTICAL APPLICATIONS
A degree in mathematics with a teaching emphasis will provide you with:
a strong foundation in trigonometry, calculus, discrete mathematics, geometry, abstract or linear algebra, history of mathematics and number theory
effective teaching strategies for STEM educators, including project-based learning techniques
an understanding of student learning styles
knowledge of technology use in the classroom
first-hand experience as a student teacher in the classroom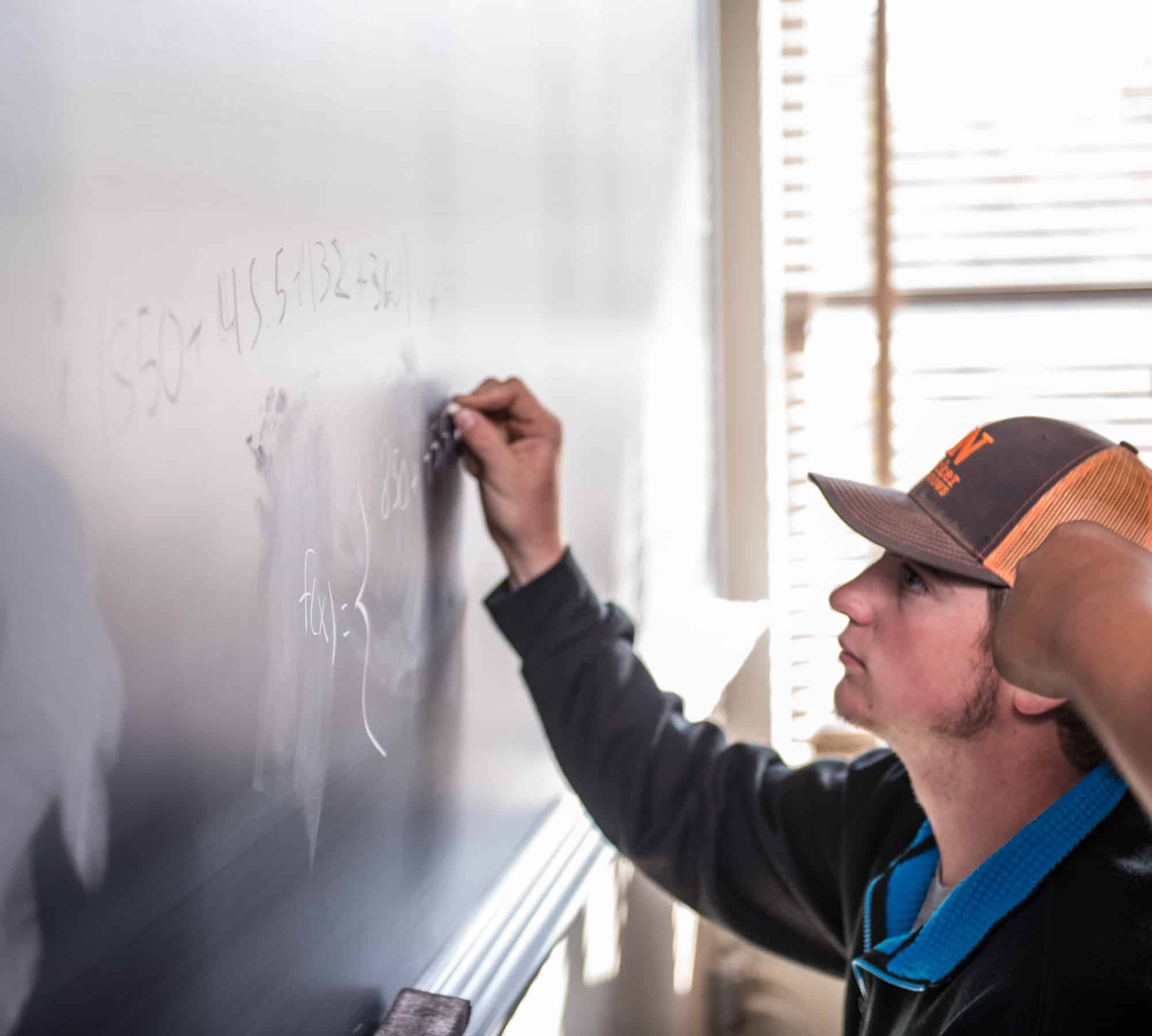 Back to menu
Mathematics (BA/BS) Teaching Emphasis :: 1.7 Careers – ProgramTemplate
Careers
Career Possibilities and Current Median Salaries
High school teachers can expect as fast as average job growth from 2018-2028.
US DOL Bureau of Labor Statistics, Occupational Outlook Handbook, 2018
Back to menu
Mathematics (BS) with Teaching Emphasis :: Experience the Classroom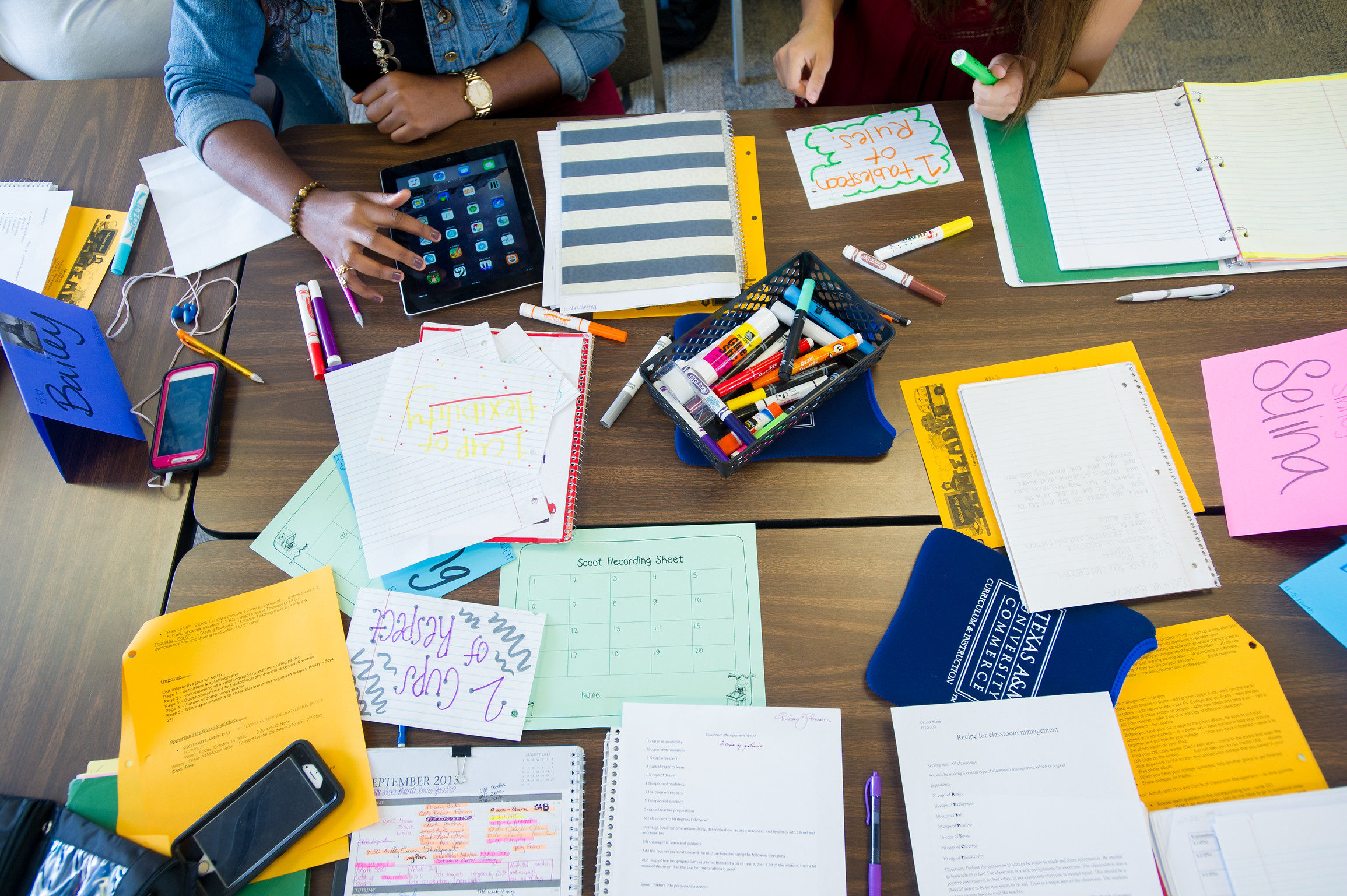 Experience the Classroom firsthand
Work under the guidance of teaching professionals with our field-based, residency program. As a mathematics with teaching emphasis student, you'll have the opportunity to intern at a local high school during your final year. You'll gain confidence in the classroom and acquire the skills needed for first-year teaching. As part of your degree program, you will receive course credit for this internship. In addition to the classroom experience, some of our students have participated in industry internships.
Back to menu
Mathematics (BA/BS) Teaching Emphasis :: 1.11 WHAT YOU WILL LEARN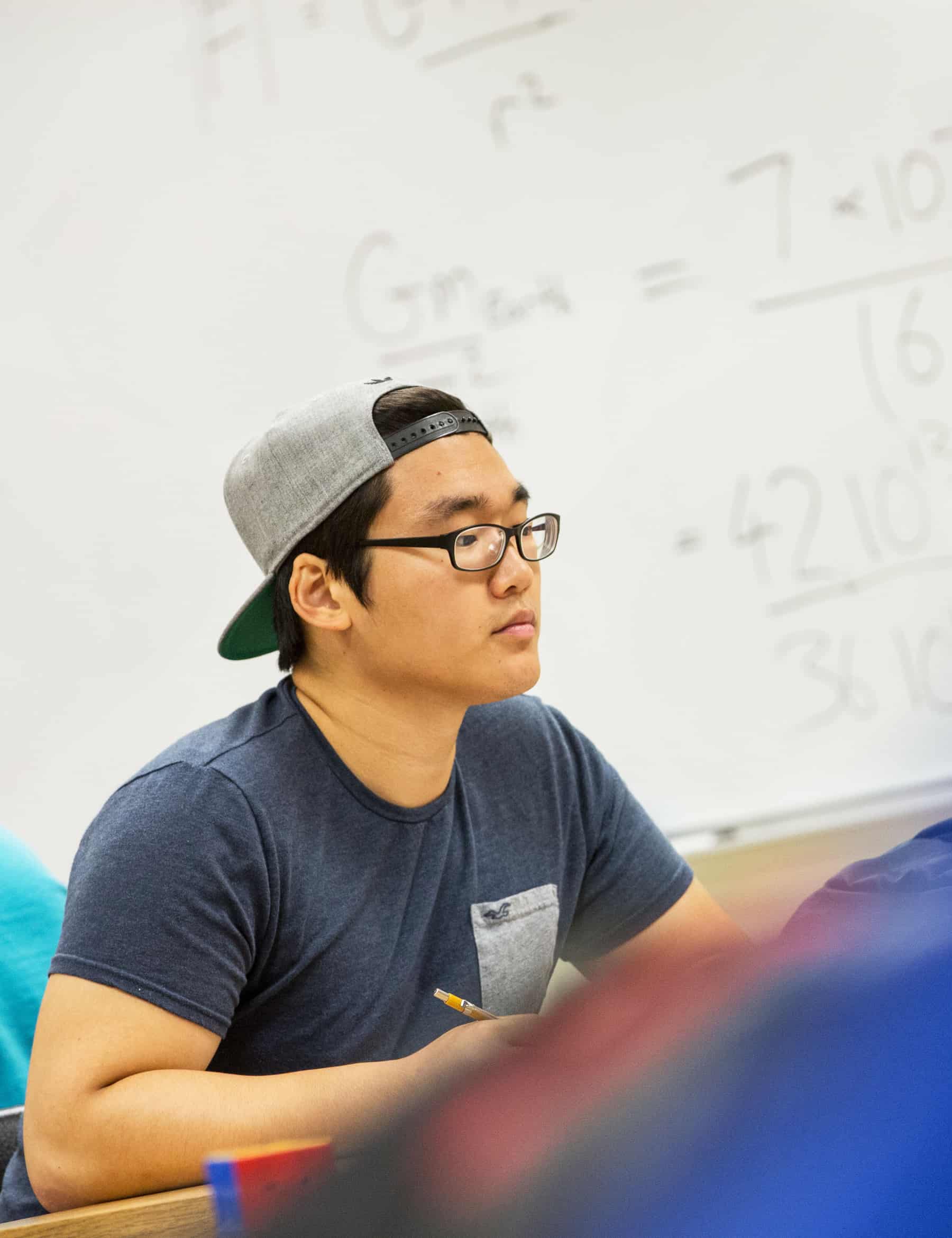 What You Will Learn
After finishing challenging, fast-paced coursework, you'll be prepared for a technical career across a variety of industries.
Courses to Prepare You for Your Career
Foundation courses include calculus, probability, methods of mathematical proofs and statistics
Supporting courses include discrete mathematics, linear algebra and physics
Teacher education courses include project-based learning in STEM, pedagogy and classroom management in field-based environments, and roles and responsibilities of professional STEM educators
You will also participate in a teaching residency where you will perform all aspects of student teaching in a public-school setting, working closely with a public school mentor teacher.
Back to menu
Mathematics (BA/BS) Teaching Emphasis :: 1.12 FEATURED COURSES
Featured Courses
Math for Secondary Teachers
MATH 460
Exploration of problems in algebra, trigonometry, analytic geometry, calculus, Euclidean geometry, probability, statistics and discrete mathematics using technology. The course is intended as a capstone study for prospective secondary teachers of mathematics. Graphing calculators and computers will be employed to illustrate and encourage conjecturing and problem solving with an emphasis on applications. In addition, a brief survey will be made of major documents and resources pertinent to secondary mathematics teachers, such as the NCTM Standards.
Advanced Linear Algebra
MATH 333
Covers real and complex vector spaces, subspaces, linear operators, eigenvalues and eigenvectors, inner product spaces, operators on inner product spaces, singular value decomposition and pseudo-inverse, canonical forms.
Discrete Mathematics
MATH 2305
A course designed to prepare math, computer science, and engineering majors for a background in abstraction, notation, and critical thinking for the mathematics most directly related to computer science.Topics include: logic, relations, functions, basic set theory, countability and counting arguments, proof techniques, mathematical induction, combinatorics, discrete probability, recursion, sequence and recurrence, elementary number theory, graph theory, and mathematical proof techniques.
Back to menu
Mathematics (BA/BS) Teaching Emphasis :: 1.131 Student Organizations
Student Organizations
Alpha Gamma Alpha is affiliated with the Mathematics Association of America and is open to all who are interested in mathematics and how it affects the world around us. The membership fee is $10 per semester or $15 for the year if paid in the fall. Members will meet monthly to provide opportunities to socialize with classmates and faculty to discuss how mathematics is used in the world around us.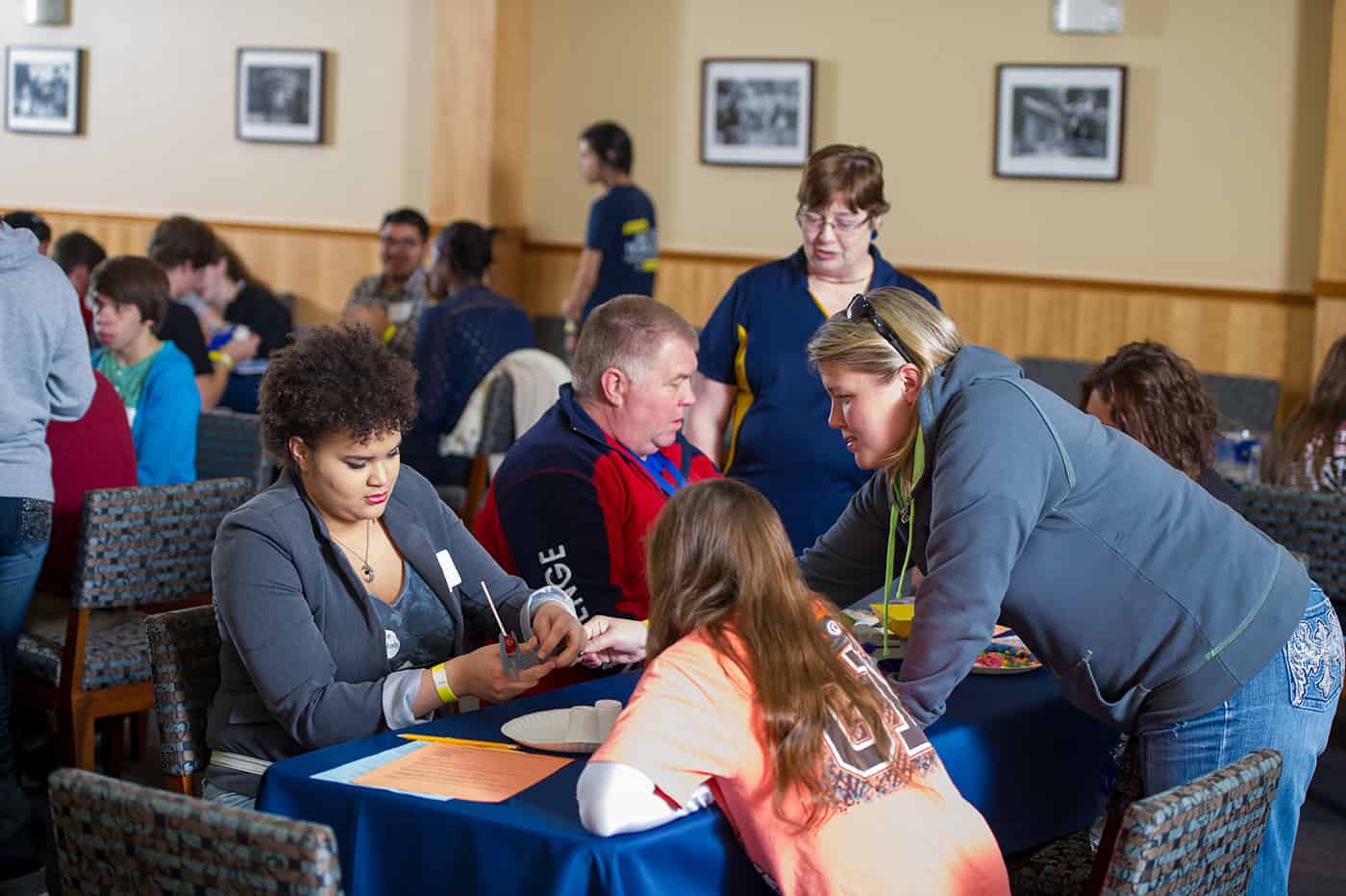 Back to menu
Undergraduate Program Costs
Program Costs
Tuition and fees for undergraduate students taking 12 credit hours are $4,212 for Texas residents and $9,108 for non-residents.
Back to menu
Mathematics (BA/BS) Teaching Emphasis :: 1.14aa Staff
we are here to help!
Back to menu
Department of Mathematics :: Contact
Contact Us
Department of Mathematics
P.O. Box 3011
Commerce, TX 75429-3011
Back to menu
START YOUR JOURNEY! Two buttons
START YOUR JOURNEY!
Back to menu