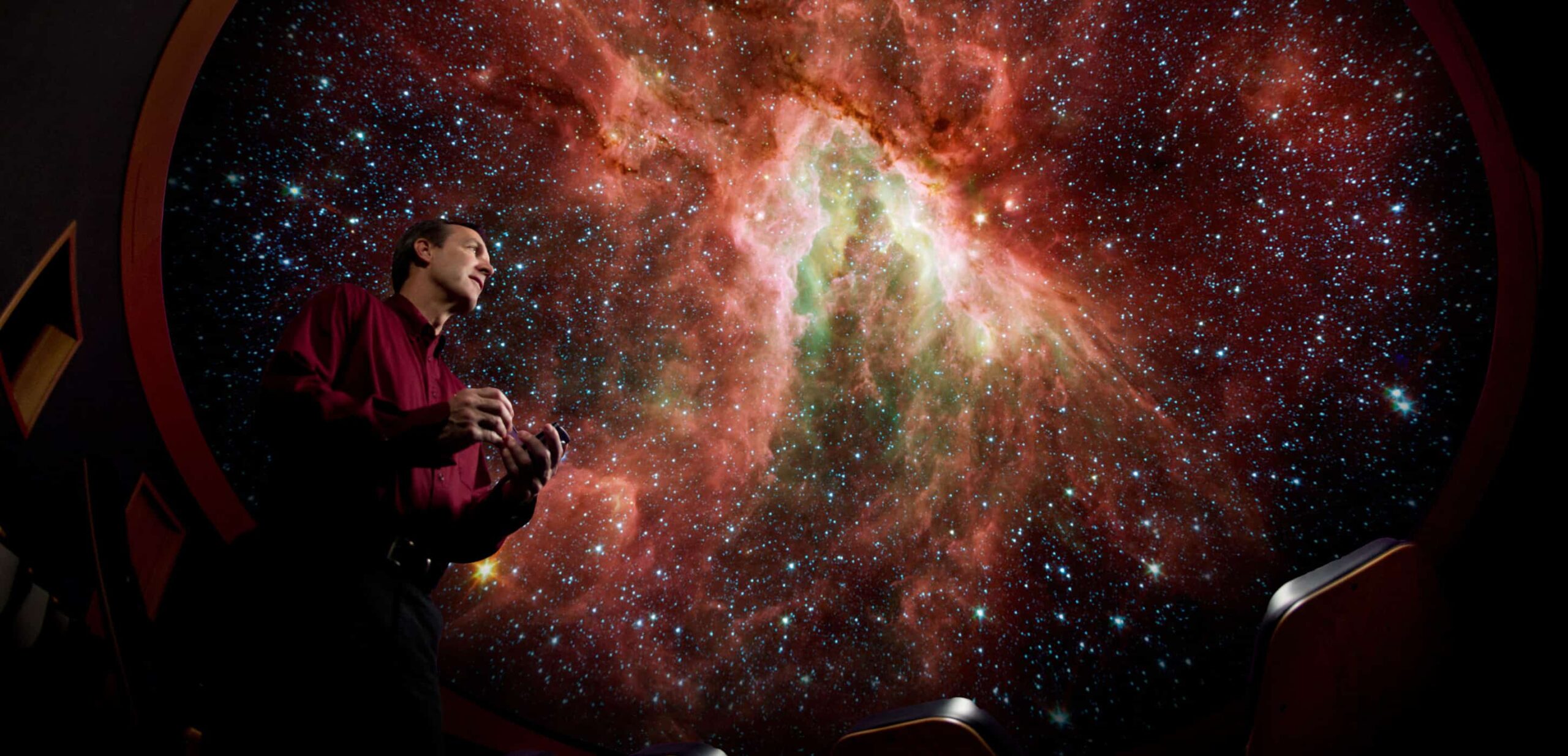 The Universe and Beyond
Take your fascination with our universe and turn it into a career with a degree in physics from A&M-Commerce. Studying physics is one way to prepare yourself for an in-demand STEM profession.
There's a lot to discover in our universe, and we're learning more about it every day. Contemplate the origin and evolution of our world through the Physics program at A&M-Commerce. While here, you'll explore the behavior of matter at all levels, from particles to galaxies. Work with our world-class faculty as you conduct research from our observatory or remote telescopes. Located 60 miles outside of Dallas, our rural location provides the richest nights for star exploration and research. STEM professions continue to rise with 8 out of 10 new jobs requiring a science education. Studying physics is one way to market yourself for these professions. Whether you're interested in further academic work or employment in engineering, mathematics, or defense, our degree prepares you for all.
Where It Is Offered
Commerce
Foreign Language
Required for BA, not BS
Total Credit Hours
120 hours
Thesis Requirements
No thesis required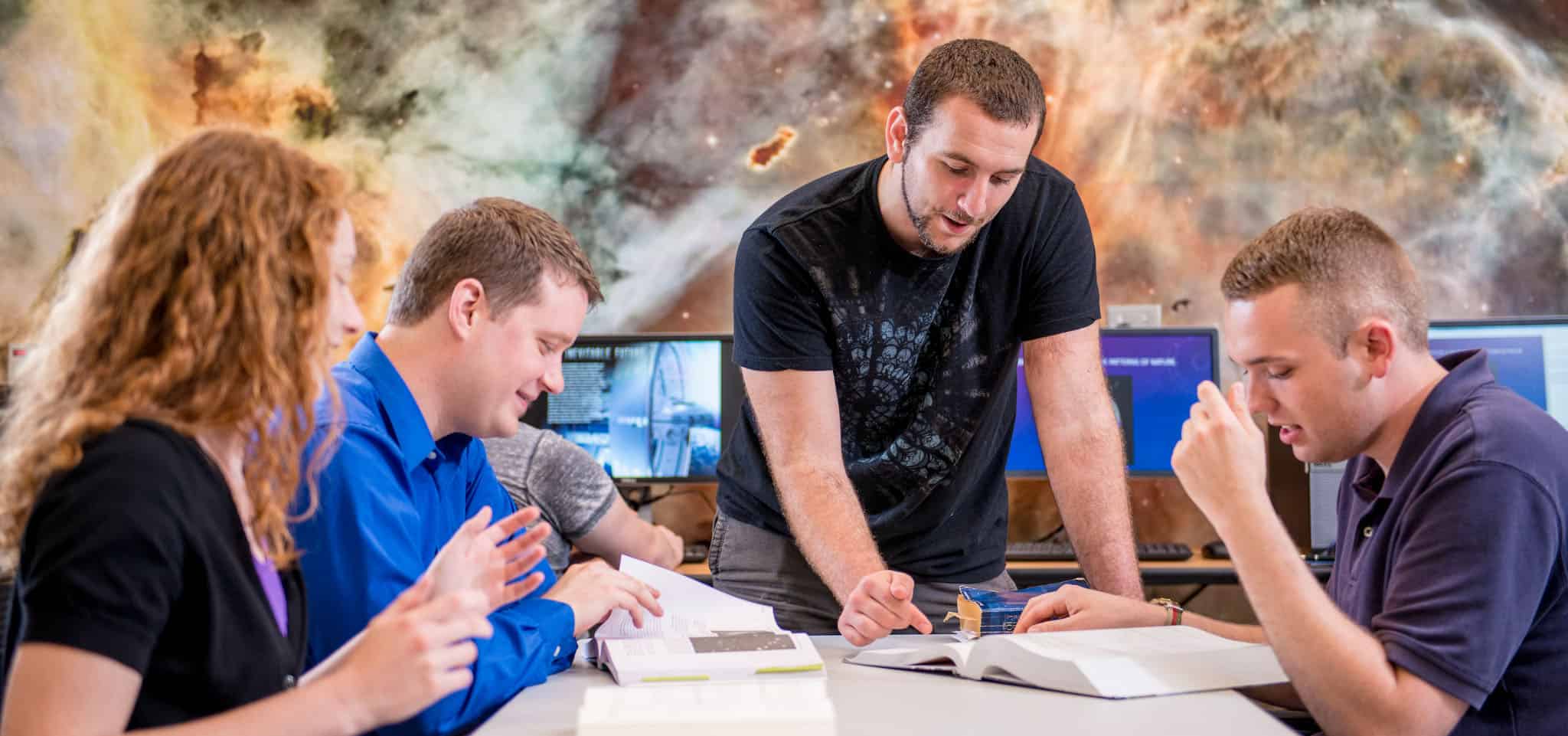 Physics (BA/BS) :: MAJORS/EMPHASIS
Focus Your Passion
Our physics department offers four different tracks that cater to your research interests and career goals. We provide instruction in physics, astrophysics, applied physics, astronomy, and computational physics. Discover which program works best for you.
Astrophysics Emphasis
Prepares you for a career and advanced study in astronomy and astrophysics. You'll take additional courses in observational astronomy, galaxies and cosmology, and stellar structures. Our program provides the foundation in physics and mathematics needed for entry into modern space-related careers such as space science and technology, planetary science and astrobiology.
Biophysics Emphasis
Combines complex problems related to biology with physics and mathematics. This program provides excellent preparation for graduate work in biophysics, bioengineering, biology, physics, chemistry, biochemistry, computational biology, medical physics and neurobiology. In addition, you'll receive a minor in chemistry. We recommend this program to students interested in medical school.
Entrepreneurship Emphasis
Interested in launching a tech company? This program is designed for you. Our entrepreneurship emphasis partners with the College of Business to give you the tools needed for managing a successful company. You'll take additional courses in finance and venture capital, project management, and marketing. With this emphasis, you'll be ready for the business world.
Physics with Teaching Emphasis
Combine your passion for physics and education with our teaching emphasis program. You'll take additional education courses such as teaching and learning physics, project-based learning in STEM and pedagogy. You'll also complete a teaching residency in your final semester as part of our education program. When you graduate, you'll be certified to teach physics at the secondary level (grades 7-12).
Physics (BS)
We recommend this program for those interested in industrial employment or further academic studies. With this degree, you will grasp a solid understanding of the principles and foundations of classical and modern theories of physics. Gain practical experience by utilizing the analytical and modeling tools of physics with experimental opportunities. This program requires a second major or minor.
Back to menu
Physics (BA/BS) :: 1.6 PRACTICAL APPLICATIONS
PRACTICAL APPLICATIONS
A degree in physics will offer you the opportunity to:
Gain a solid understanding of the principles and foundations of classical and modern theories of physics.
Practice the methods and techniques of experimental physics plus utilize the analytical and modeling tools of physics.
Develop analytical, problem-solving and communication skills valuable in a wide range of employment areas.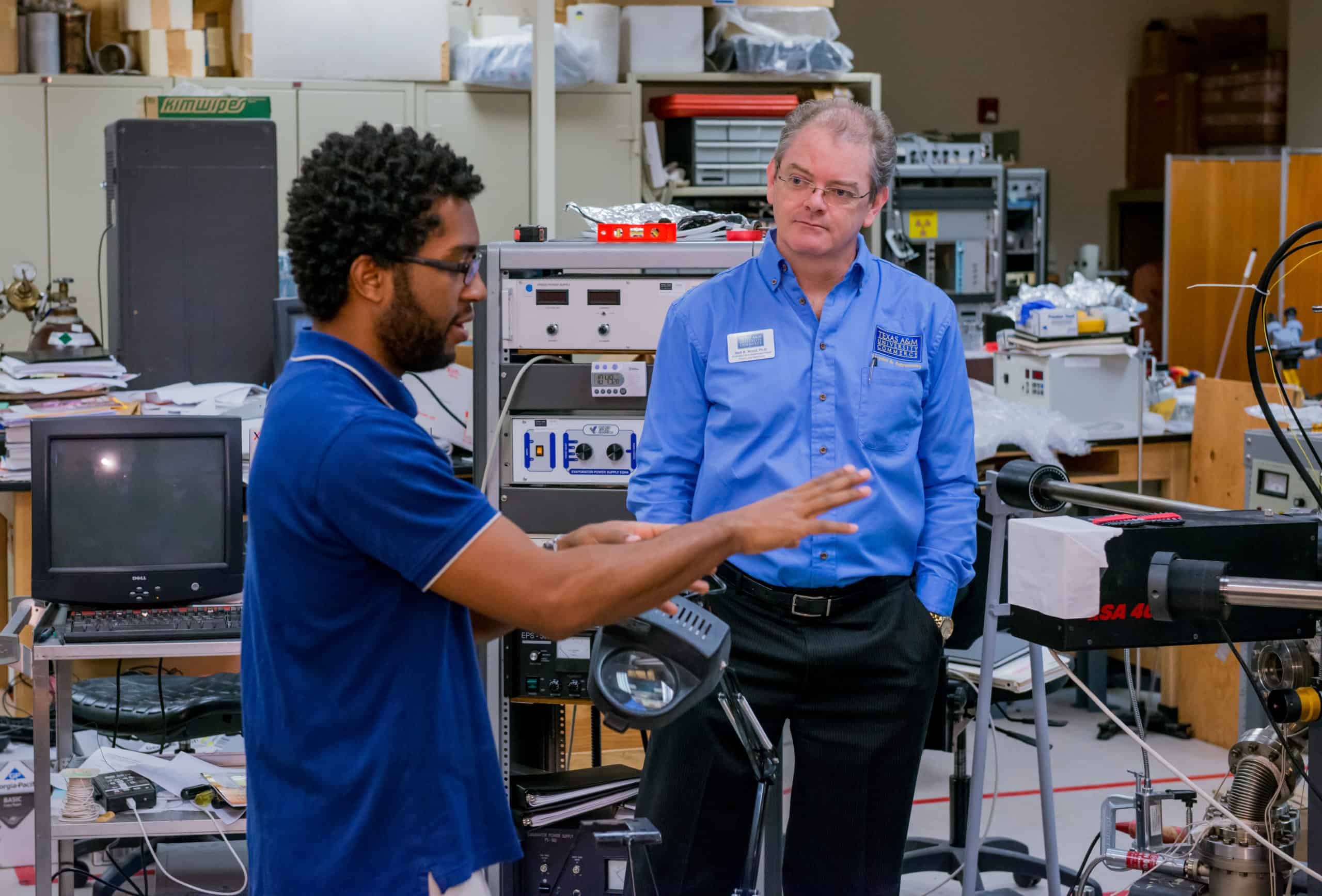 Back to menu
Physics (BA/BS) :: 1.7 Careers – ProgramTemplate
Careers
Physics students are able to apply their in-depth knowledge to labs, research institutes and other related arenas. Broaden your network and gain real-world experience with internships and career opportunities with help from our faculty and staff.
Career Possibilities and Current Median Salaries
Physicists and Astronomers
US DOL Bureau of Labor Statistics, Occupational Outlook Handbook, 2018
Back to menu
Physics (BA/BS) :: 1.8 INTERNSHIP OPPORTUNITIES
Internship opportunities
Internship experience provides the foundation employers are often looking for. Although not required for your degree, internships are an important part of your education experience. These are just a few of the companies that partner with Career Development and offer opportunities for A&M-Commerce physics students.
Back to menu
Physics (BA/BS) :: 1.11 WHAT YOU WILL LEARN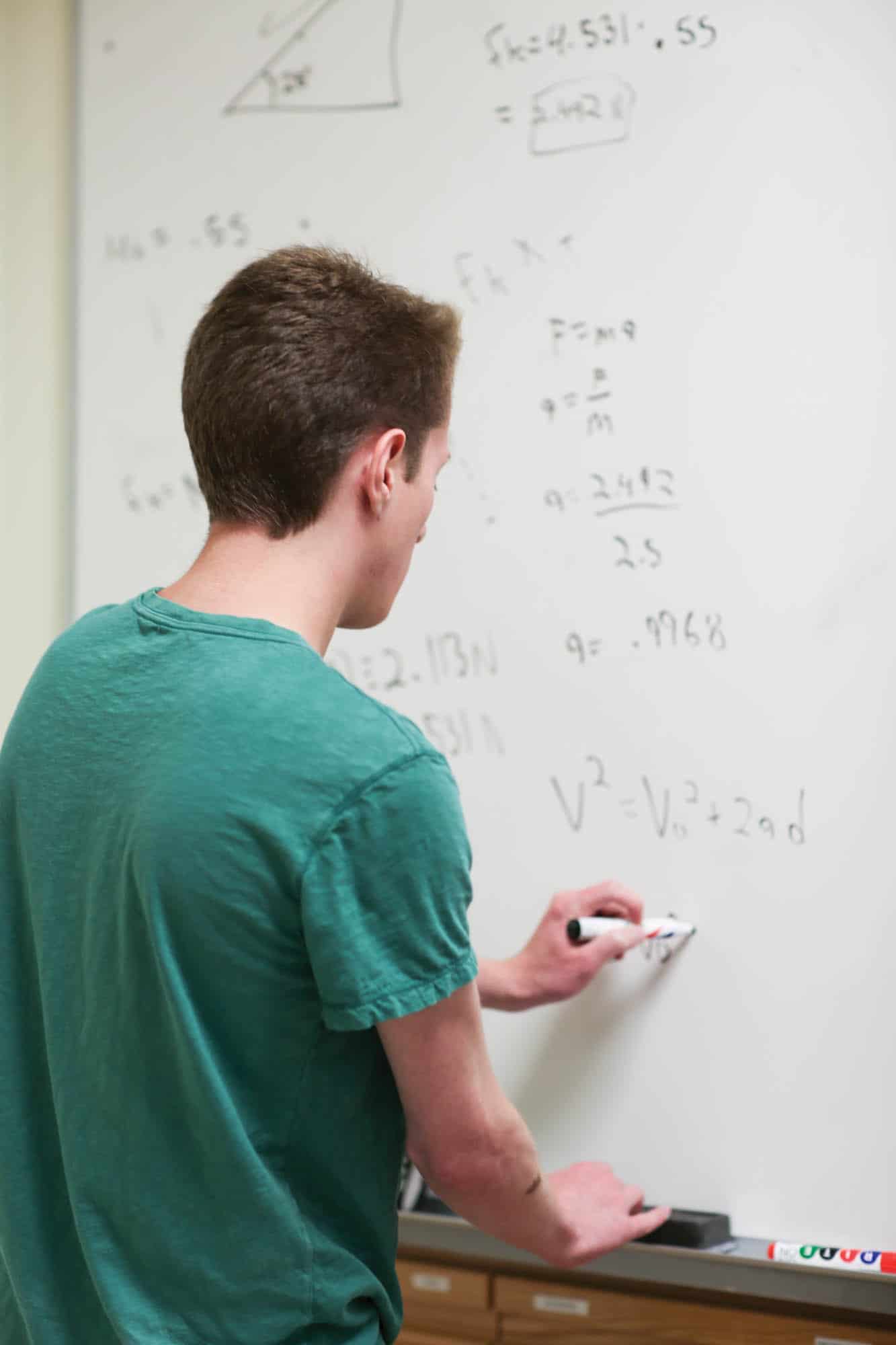 What You Will Learn
Work with faculty who are active researchers in nuclear physics, condensed matter physics, organic semiconductor physics, astronomy and astrophysics, and physics education research. You can also take advantage of facilities including our Organic Semiconductor Physics Laboratory, Surface Physics Laboratory, Campus Observatory and research grade telescopes. Located in Arizona, Chile and on the island of La Palma, these telescopes are available via our membership in the SARA Telescope Consortium.
Courses to Prepare You for Your Career
Foundation courses including Calculus, University Physics and Chemistry
Core courses including Computational Physics, Mathematical Methods for Physics and Engineering, Classical Mechanics and Quantum Mechanics
Back to menu
Physics (BA/BS) :: 1.12 FEATURED COURSES
Featured Courses
Wave Motion, Acoustics, and Optics
PHYS 333
This course offers you an introduction to vibrational and wave motion with applications to acoustics, optics, and electromagnetic phenomenon.
Electricity and Magnetism
PHYS 412
You will cover geometry of static electric and magnetic fields, electric charges and currents, calculating electric and magnetic fields from potentials, fields inside matter, Maxwell's equations, and EM waves.
Thermodynamics and Kinetic Theory
PHYS 414
In this course, you will learn an introduction to the kinetic theory of matter and to thermodynamics and statistical mechanics, with applications to physical and chemical systems.
Back to menu
Undergraduate Program Costs
Program Costs
Tuition and fees for undergraduate students taking 12 credit hours are $4,212 for Texas residents and $9,108 for non-residents.
Back to menu
Physics (BA/BS) :: 1.14aa Staff
WE ARE HERE TO HELP!
Back to menu
Department of Physics and Astronomy :: Contact
Contact Us
Department of Physics and Astronomy
P.O. Box 3011
Commerce, TX 75429-3011
Back to menu
START YOUR JOURNEY! Two buttons
START YOUR JOURNEY!
Back to menu