Take the next big step in your career
The Master of Science in Mathematics program gives students the resources and training to specialize and advance their studies. Whether you're seeking to continue studying at the doctoral level, provide quantitative skills to a business, or teach in an educational setting, you'll be primed to take on whatever challenges you choose as a post-graduate. Our courses give you the flexibility to explore your interests, including algebra, analysis, probability-statistics or topology. If your objective is to teach, you can also enjoy focused programs specifically planned for middle school and secondary teachers.
Where It Is Offered
Commerce, Corsicana (Navarro College), Mesquite, Online
Foreign Language
No foreign language credits required
Delivery
Blended (50-85% Online), Face-To-Face
Total Credit Hours
30 hours
Thesis Requirements
Thesis and non-thesis options available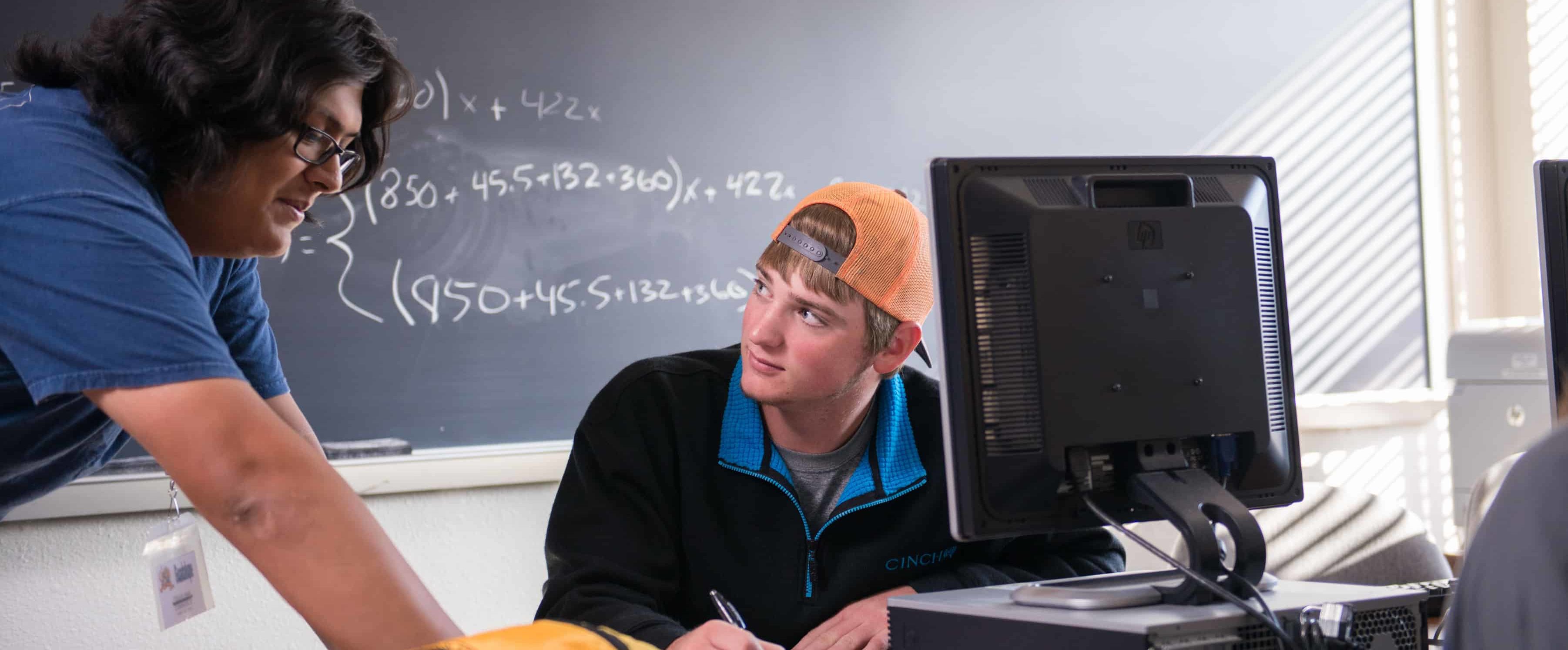 Master of Science in Mathematics :: SEE YOURSELF SUCCEED
SEE YOURSELF SUCCEED WITH A DEGREE IN MATHEMATICS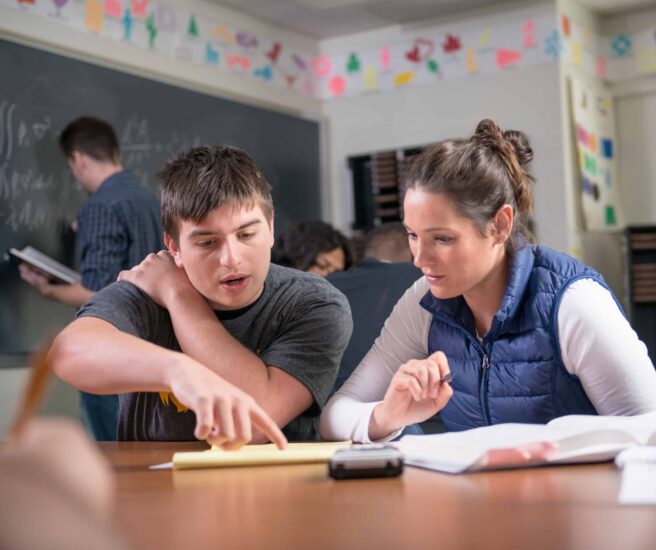 Innovation and Discovery
Take on our mission to build a better Texas that is eager to compete in an interconnected world with creativity, ethical leadership and imagination. We don't just discover the future; we make it.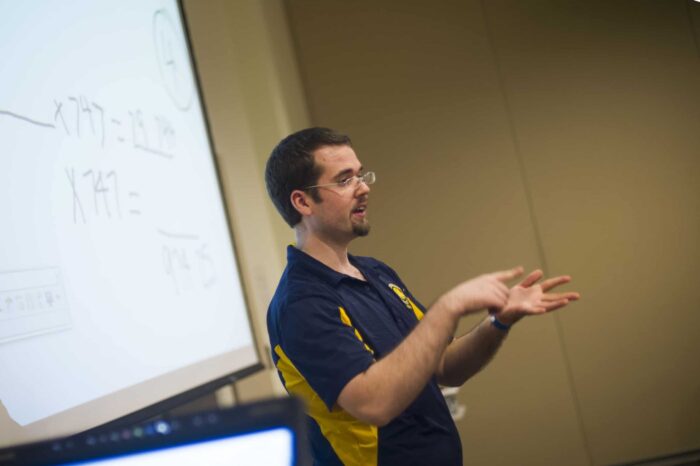 Career Readiness
The College of Science and Engineering is a gateway to in-demand STEM careers projected to make up a significant portion of the U.S. and global economy.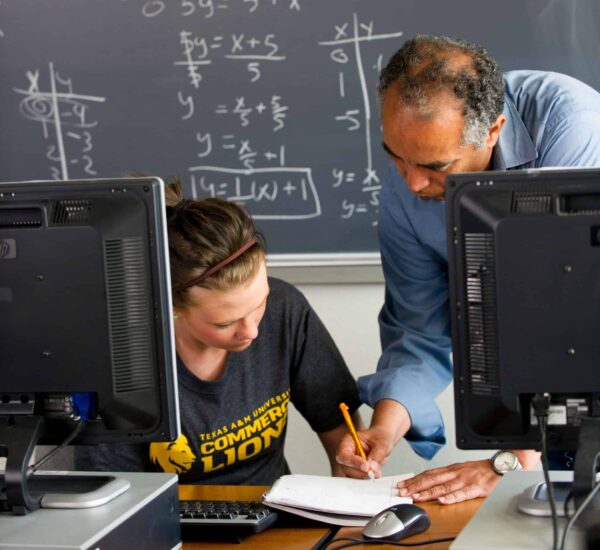 Accomplished Faculty
Shape an innovative framework with an award-winning faculty including four Regents Professors, a highly selective honor for exemplary contributions to their university, community and the State of Texas.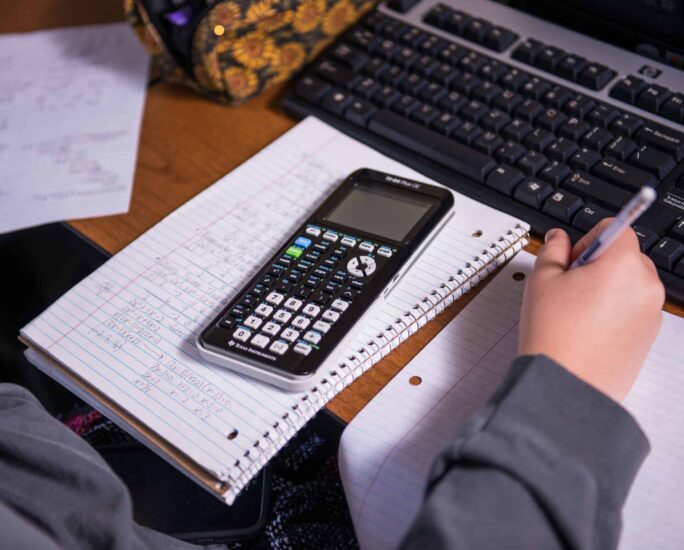 Hands-on Research
Our faculty will help you tackle complex challenges and discover solutions with hands-on research in various fields.
Back to menu
Master of Science in Mathematics :: PRACTICAL APPLICATIONS
PRACTICAL APPLICATIONS
A degree in mathematics will offer you the opportunity to:
Hone hard skills in regression analysis, experimental design and other computer-oriented statistical methods.
Dive into specialized studies around general mathematics, applied mathematics, actuarial and statistical mathematics, biological mathematics, computational mathematics and educational mathematics.
Take on a wide range of professional fields or post-undergraduate studies.
Learn mathematical probability, statistics and other techniques to help you test and forecast.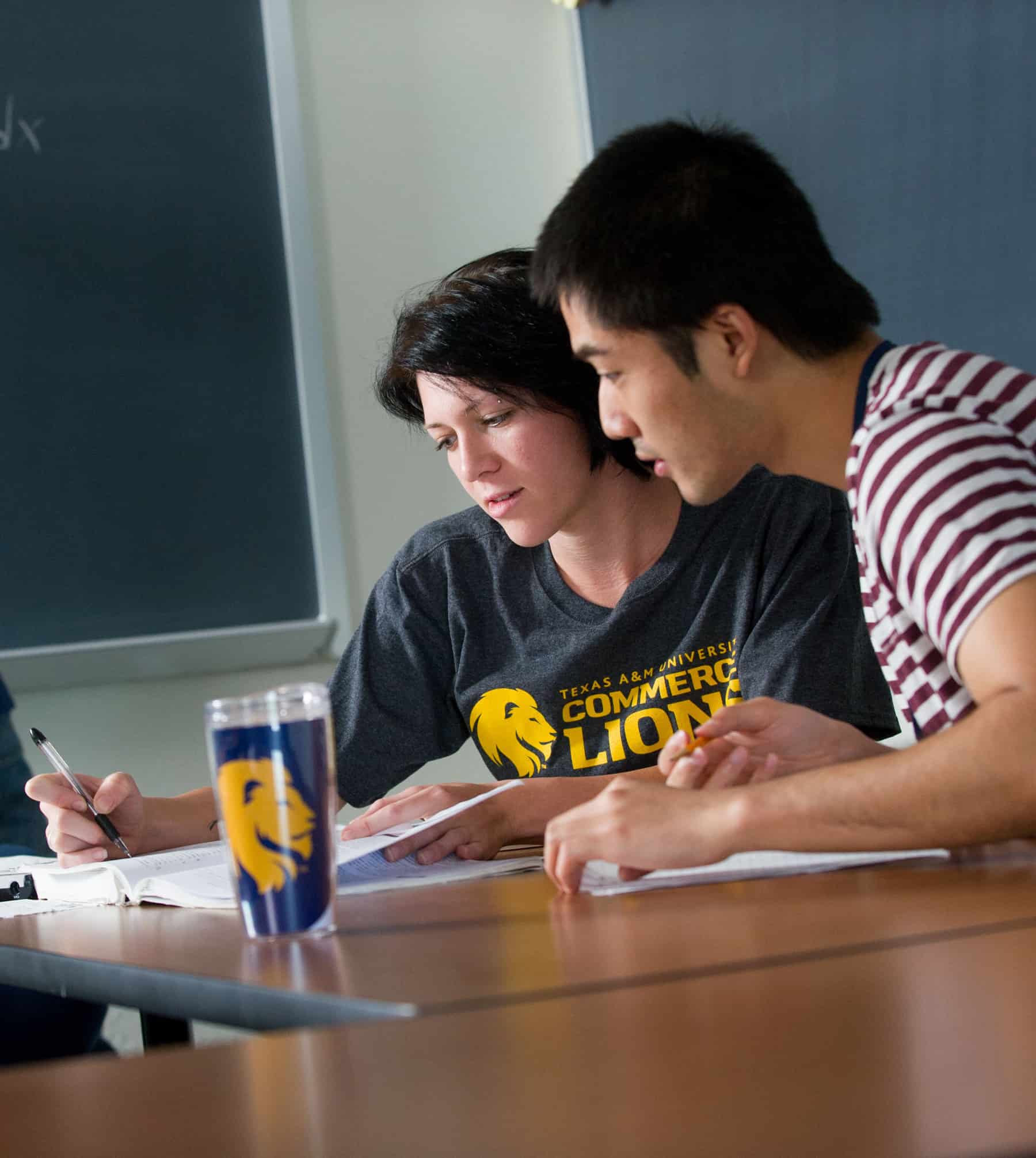 Back to menu
Master of Science in Mathematics :: Careers
Careers
Mathematics students are able to fully explore their specific areas of interest and complete research projects to prepare them to be lifelong learners. You can become a highly valued mathematician, providing your knowledge and approach to problem solving toward a career in research, teaching or business. As a graduate, you are well-positioned to transition quickly when internship and job opportunities present themselves.
Career Possibilities and Current Median Salaries
Mathematicians and Statisticians
US DOL Bureau of Labor Statistics, Occupational Outlook Handbook, 2018

Back to menu
Master of Science in Mathematics :: INTERNSHIP OPPORTUNITIES
Internship opportunities
Internship experience provides the foundation employers are often looking for. Although not required for your degree, internships are an important part of your education experience. These are just a few of the companies that partner with Career Development and offer opportunities for A&M-Commerce mathematics students.
Back to menu
Master of Science in Mathematics :: WHAT YOU WILL LEARN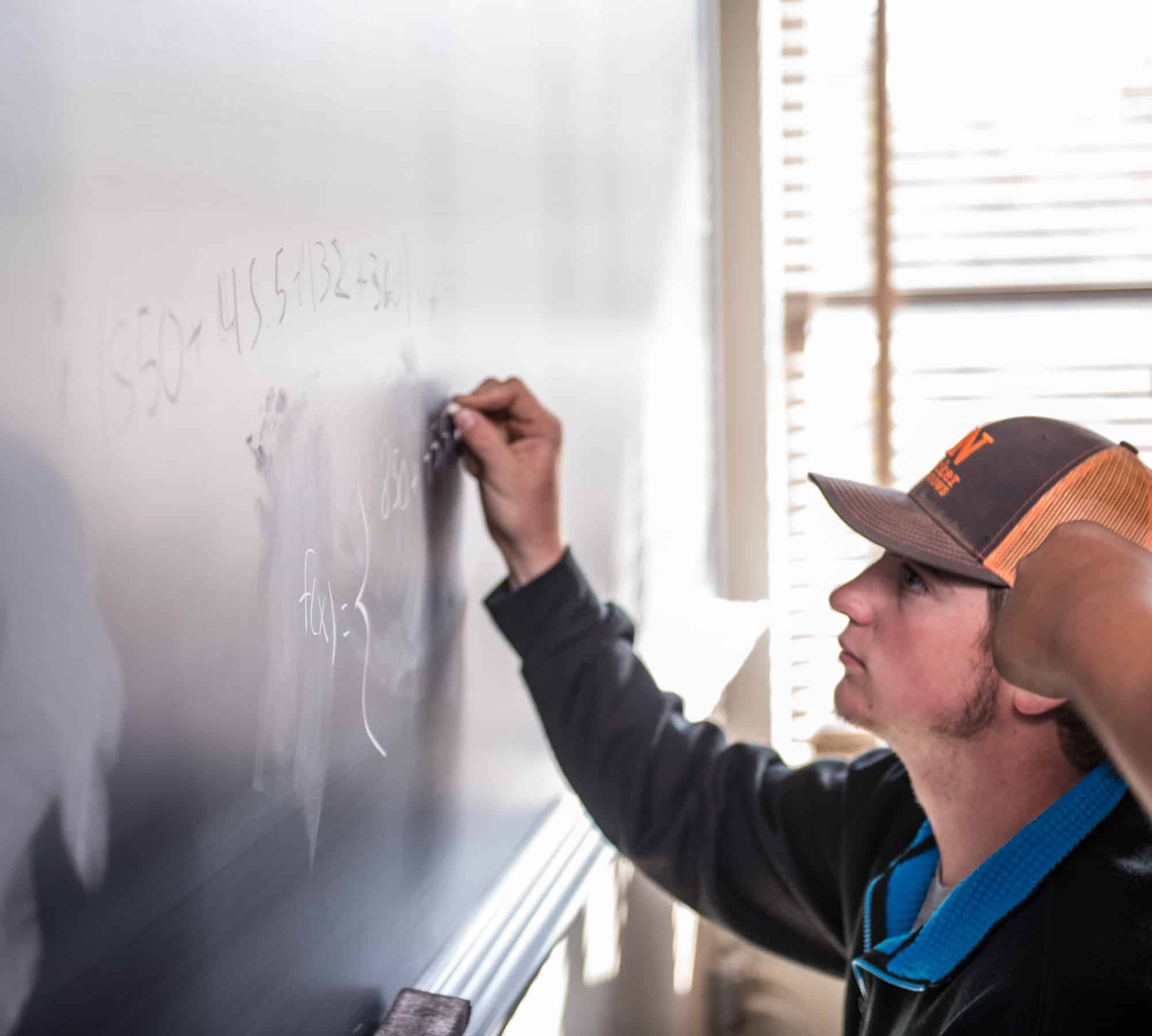 What You Will Learn
Through challenging, fast-paced coursework around your specific field of interest, this program will prepare you for specific jobs such as actuaries, software engineers, college faculty members, school administrators and statisticians.
Courses to Prepare You for Your Career
Specific tracks for foundation courses include algebra, analysis, topology, statistics and probability.
Supplementary courses around your goals include Cryptography, Dynamical Systems, Linear and Nonlinear Optimization and Introduction Image Processing.
Back to menu
Master of Science in Mathematics :: FEATURED COURSES
Featured Courses
Mathematical Statistics I
MATH 501
In this course, you will learn probability, distributions, moments, point estimation, maximum likelihood estimators, interval estimators and test of hypothesis.
Theory of Numbers
MATH 537
This course will teach you factorization and divisibility, diophantine equations, congruences, quadratic reciprocity, arithmetic functions, asymptotic density, Riemann's zeta function, prime number theory, and Fermat's Last Theorem.
Functions of Complex Variables II
MATH 539
In this course, you will cover geometry of complex numbers, mapping, analytic functions, Cauchy-Riemann conditions and complex integration. In addition, you will learn Taylor and Laurent series, residues.
Back to menu
Graduate Program Cost
PROGRAM COSTS
Tuition and fees for graduate students taking nine credit hours are $3,669 for Texas residents and $7,341 for non-residents.
Back to menu
ADMISSIONS REQUIREMENTS International/Domestic Tabs
Admission
Back to menu
Master of Science in Mathematics :: Staff
We Are Here to Help!
Back to menu
Department of Mathematics :: Contact
Contact Us
Department of Mathematics
P.O. Box 3011
Commerce, TX 75429-3011
Back to menu
START YOUR JOURNEY! Two buttons
START YOUR JOURNEY!
Back to menu