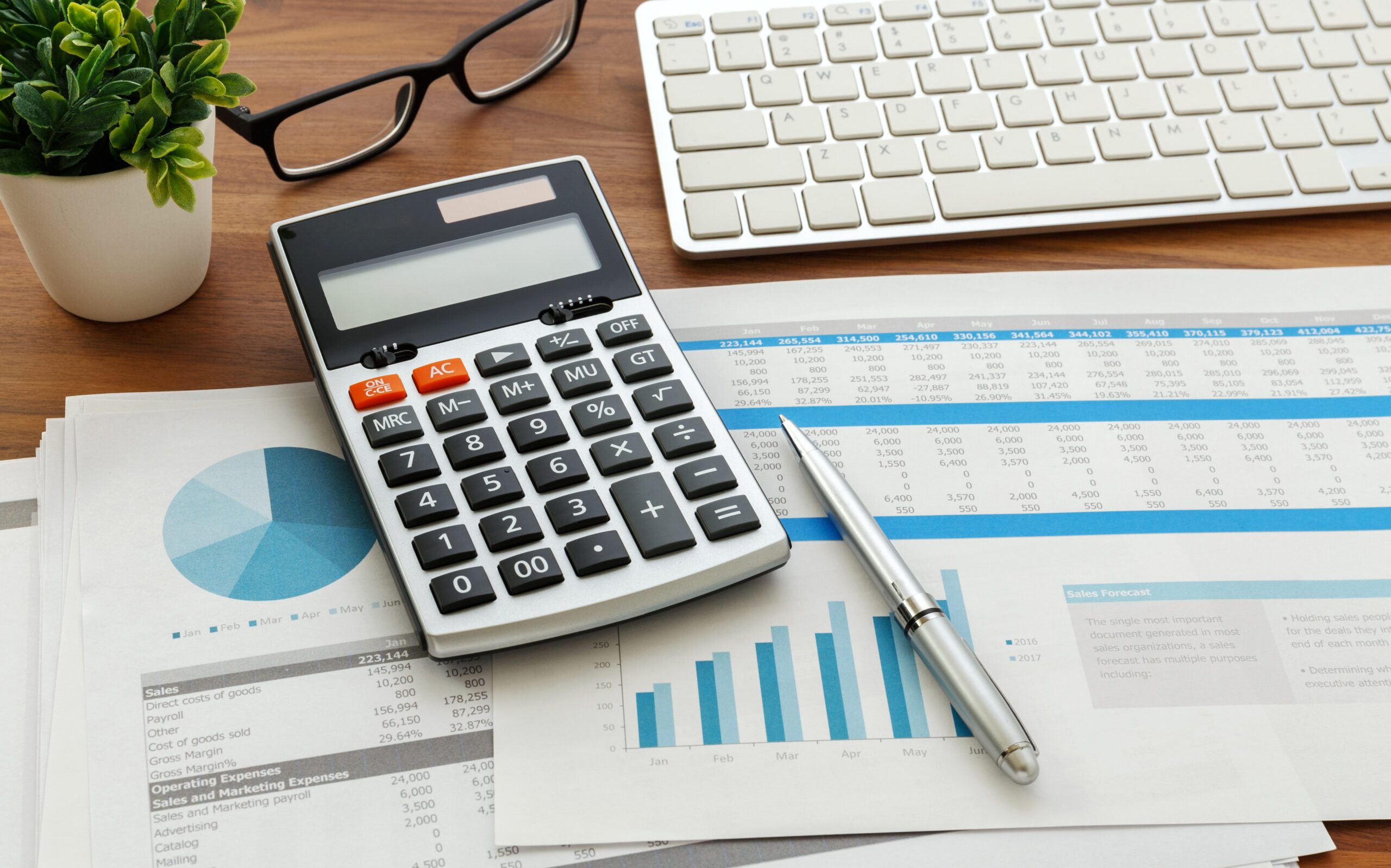 Meet your professional goals with a master's degree in mathematics from A&M-Commerce. Whether you want to advance your career or pursue further education, our program is designed for students and working professionals. Begin today.
Opportunities Abound With Mathematics
The Master of Science in Mathematics program gives you the resources and training to specialize and advance in your studies. Whether you're seeking to continue studying at the doctoral level, provide quantitative skills to a business, or teach in an educational setting, you'll be primed to take on whatever challenges you choose as a post-graduate. Our courses give you the flexibility to explore your interests, including algebra, analysis, probability statistics or topology. If your objective is to teach, you can also enjoy focused programs specifically planned for middle school and secondary teachers.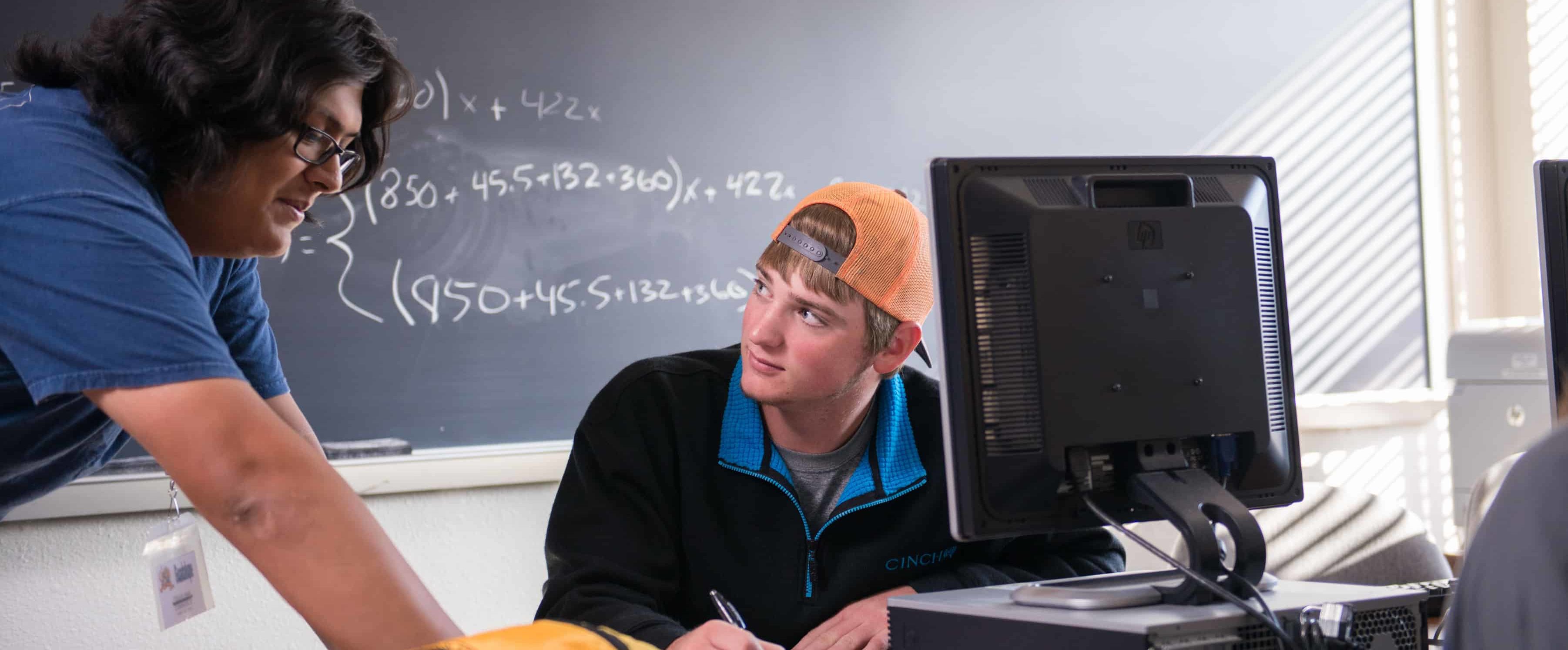 See Yourself Succeed with a Degree In Mathematics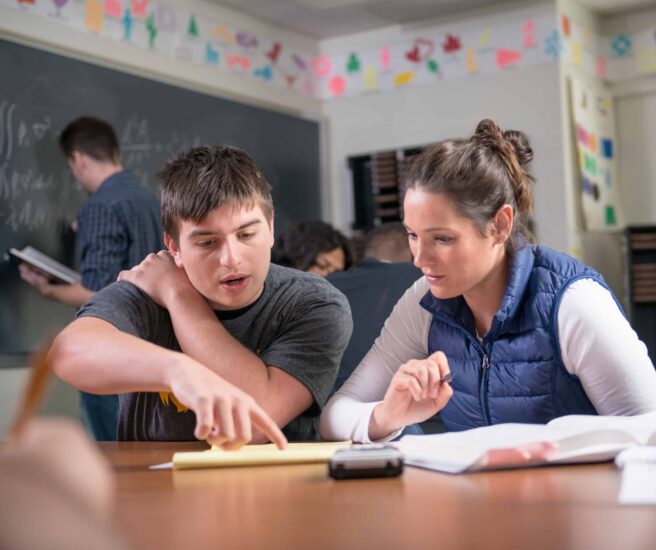 Innovation and Discovery
Take on our mission to build a better Texas that is eager to compete in an interconnected world with creativity, ethical leadership and imagination. We don't just discover the future, we make it.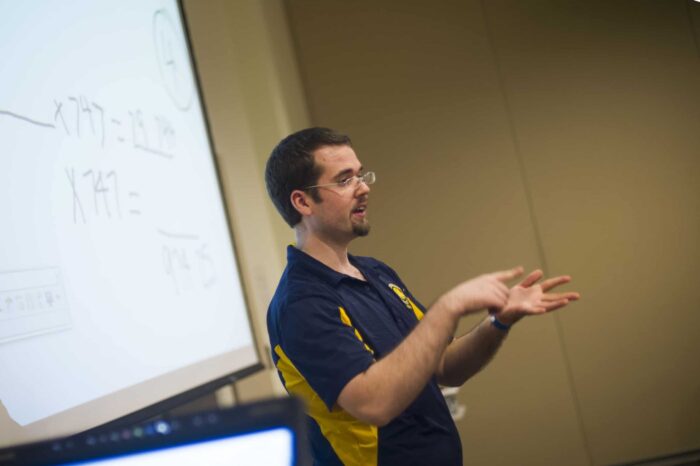 Career Readiness
The College of Science and Engineering is a gateway to in-demand STEM careers projected to make up a significant portion of the U.S. and global economy.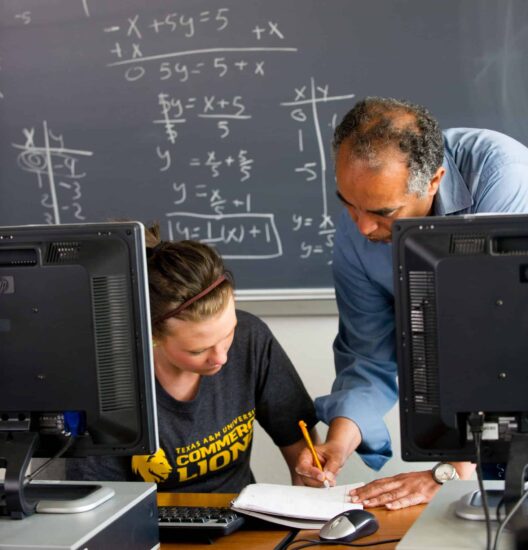 Accomplished Faculty
Shape an innovative framework with an award-winning faculty including four Regents Professors, a highly selective honor for exemplary contributions to their university, community and the State of Texas.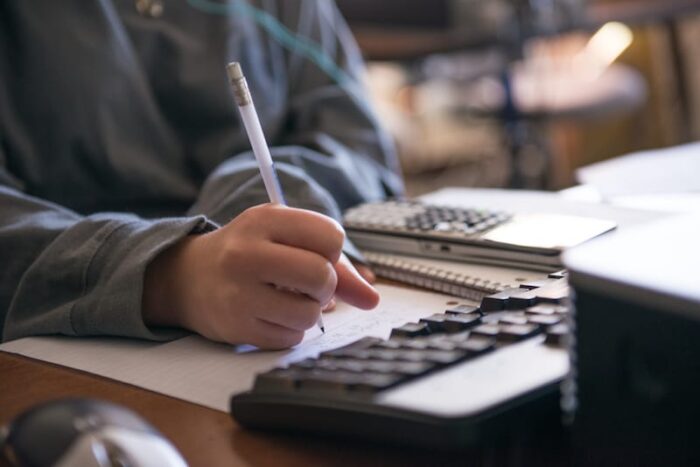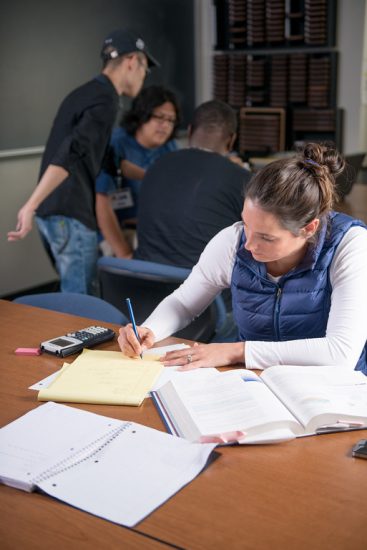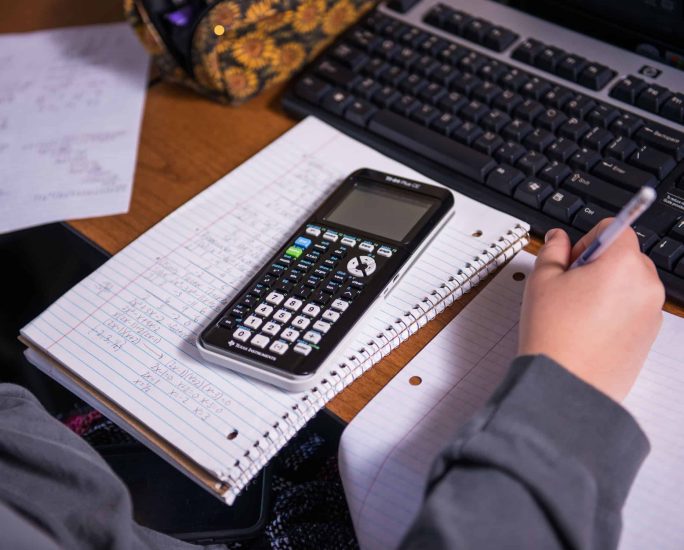 Hands-On Experience
Our faculty will help you tackle complex challenges and discover solutions with hands-on research in various fields.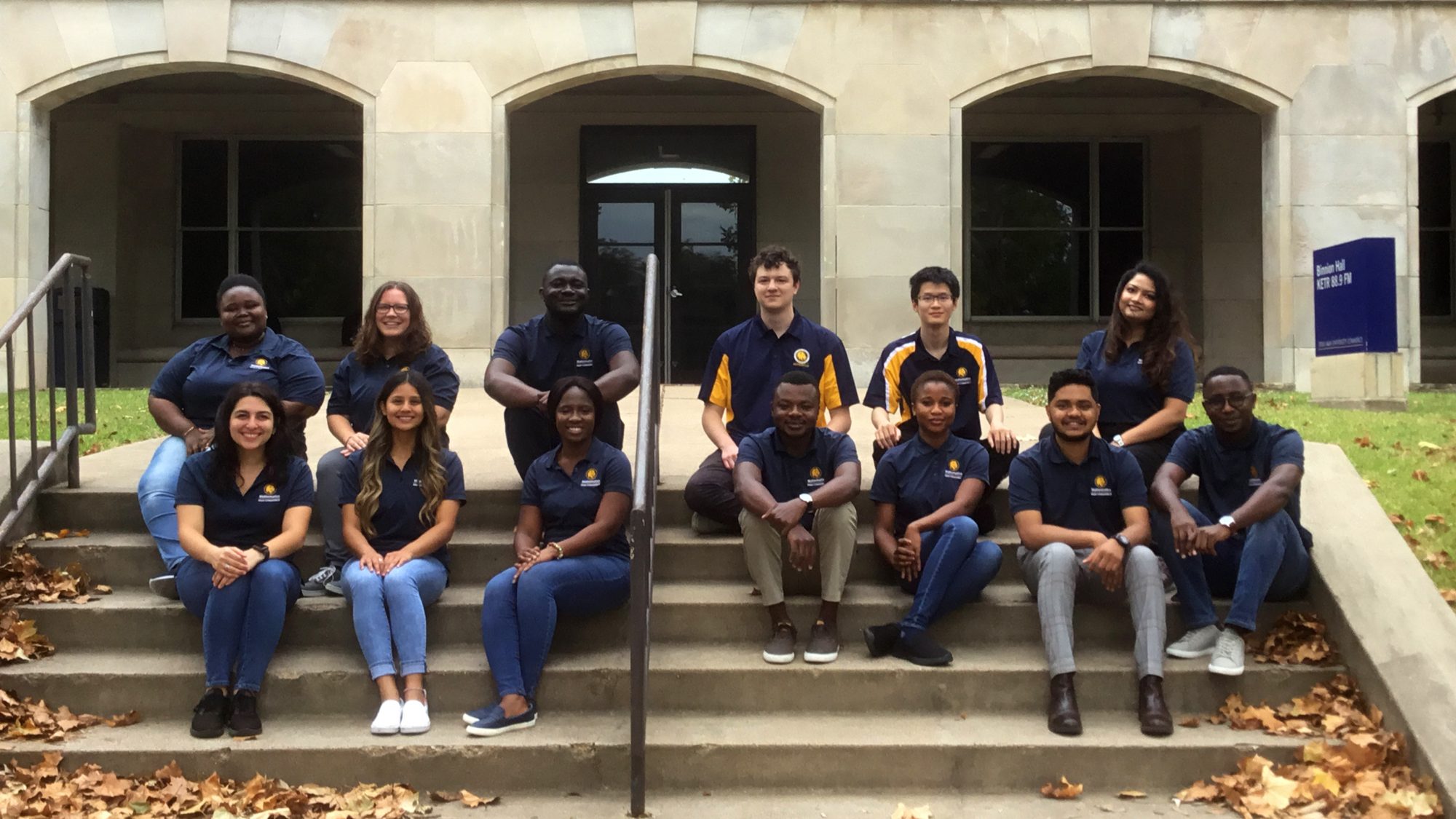 Graduate Assistants
Graduate assistants play an integral role in the department by assisting faculty with teaching and research. You will earn a monthly stipend while increasing your depth-of-knowledge and gaining valuable work experience.
You may also qualify for in-state tuition rates and tuition remission for up to two classes.
View a list of current graduate teaching and research assistants.
Contact [email protected] to express your interest in working with us as a graduate assistant!
Practical Applications
A degree in mathematics offers the opportunity to:
Hone hard skills in regression analysis, experimental design and other computer-oriented statistical methods.
Dive into specialized studies around general mathematics, applied mathematics, actuarial and statistical mathematics, biological mathematics, computational mathematics and educational mathematics.
Take on a wide range of professional fields or post-undergraduate studies.
Learn mathematical probability, statistics and other techniques to help you test and forecast.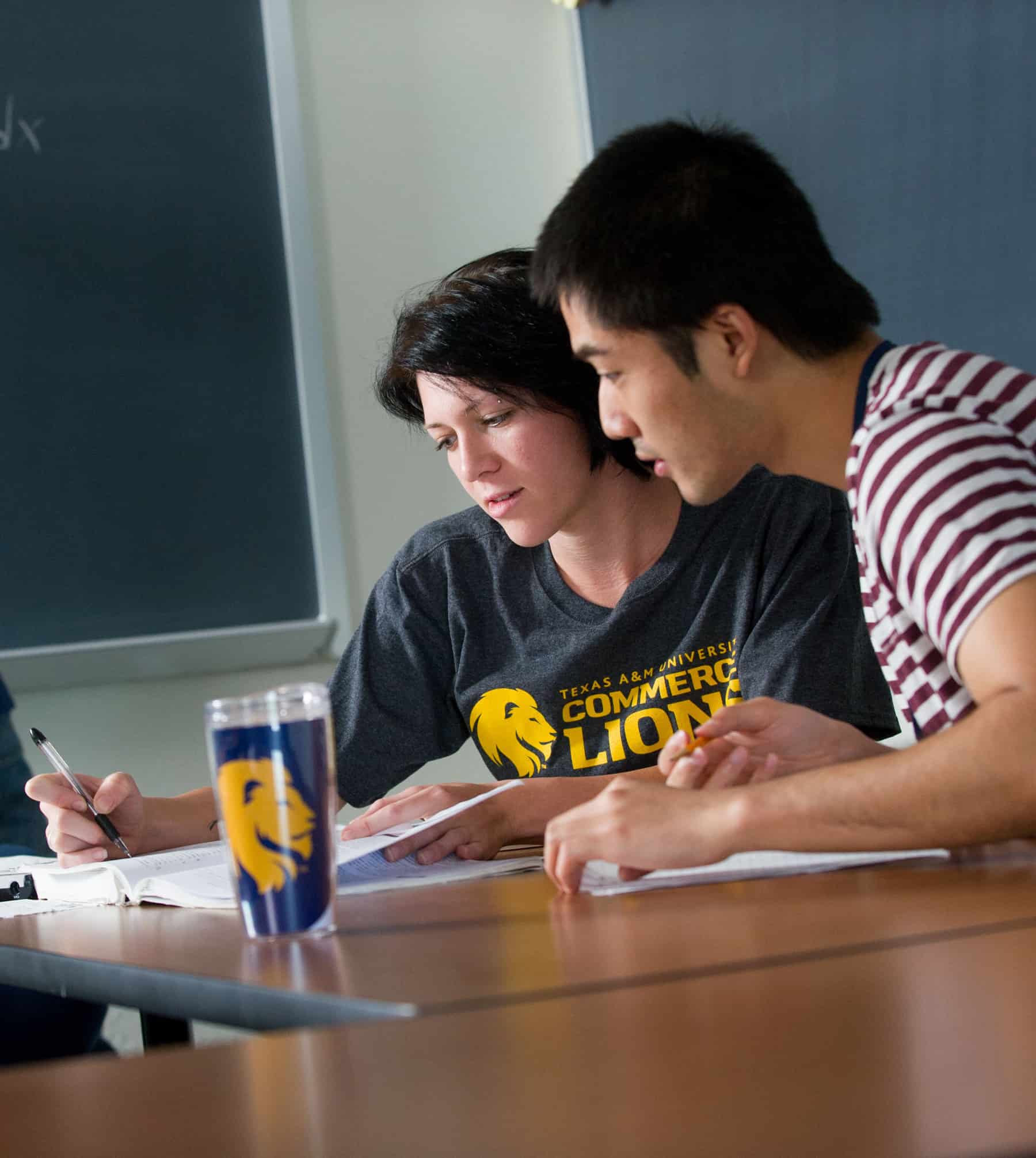 Careers
Mathematics students are able to fully explore their specific areas of interest and complete research projects to prepare them to be lifelong learners. You can become a highly valued mathematician, providing your knowledge and approach to problem solving toward a career in research, teaching or business. As a graduate, you are well-positioned to transition quickly when internship and job opportunities present themselves.
Career Possibilities and Current Median Salaries
Mathematicians and Statisticians
US DOL Bureau of Labor Statistics, Occupational Outlook Handbook, 2021

Internship opportunities
Internship experience provides the foundation employers are often looking for. Although not required for your degree, internships are an important part of your education experience. These are just a few of the companies that partner with Student Career Preparedness and offer opportunities for A&M-Commerce mathematics students.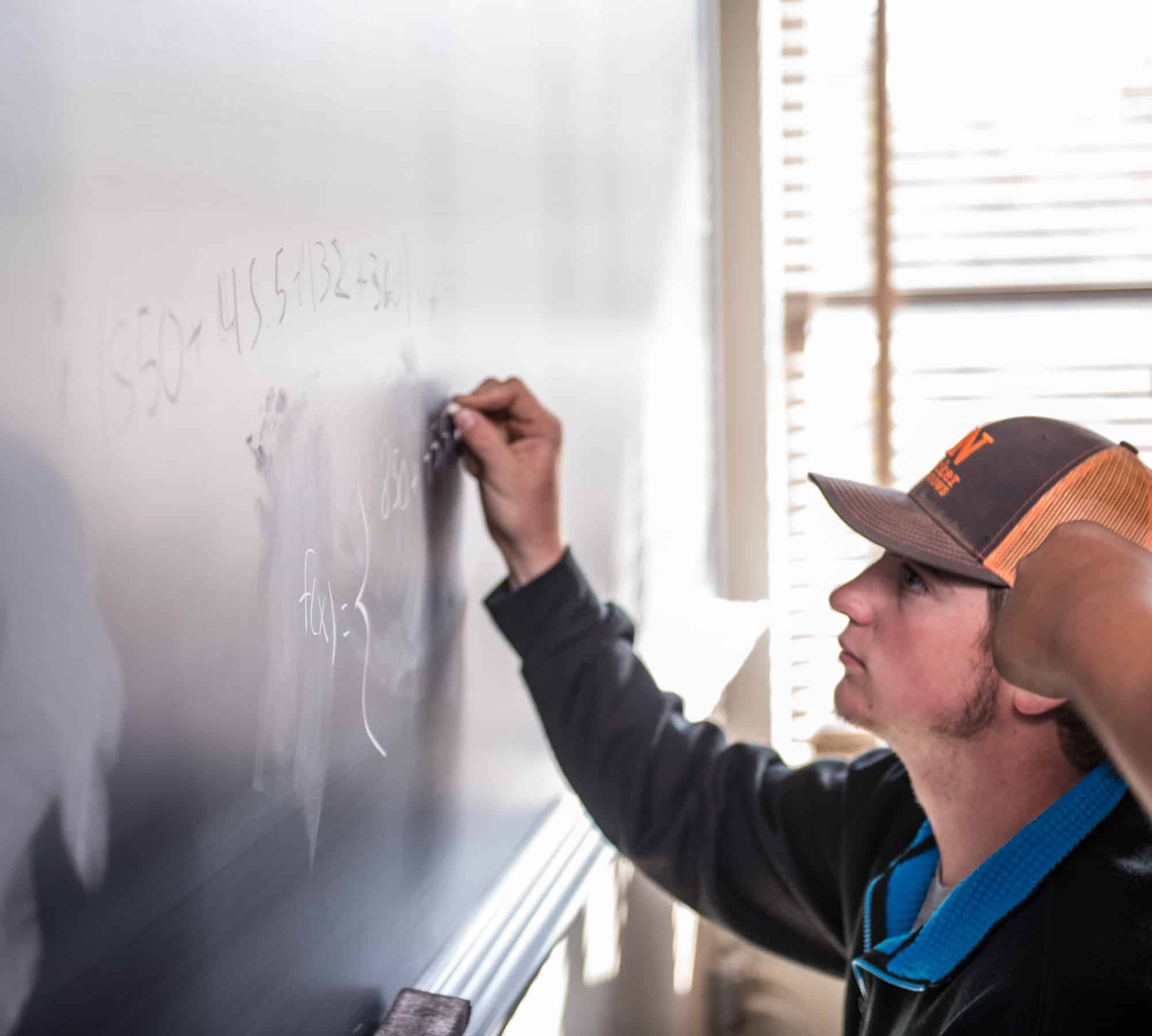 What You Will Learn
Through challenging, fast-paced coursework around your specific field of interest, this program will prepare you for specific jobs such as actuaries, software engineers, college faculty members, school administrators and statisticians.
Courses to Prepare You for Your Career
Specific tracks for foundation courses include algebra, analysis, topology, statistics and probability.
Supplementary courses around your goals include Cryptography, Dynamical Systems, Linear and Nonlinear Optimization and Introduction Image Processing.
Featured Courses
Mathematical Statistics I
MATH 501
In this course, you will learn probability, distributions, moments, point estimation, maximum likelihood estimators, interval estimators and test of hypothesis.
Theory of Numbers
MATH 537
This course will teach you factorization and divisibility, diophantine equations, congruences, quadratic reciprocity, arithmetic functions, asymptotic density, Riemann's zeta function, prime number theory, and Fermat's Last Theorem.
Functions of Complex Variables II
MATH 539
In this course, you will cover geometry of complex numbers, mapping, analytic functions, Cauchy-Riemann conditions and complex integration. In addition, you will learn Taylor and Laurent series, residues.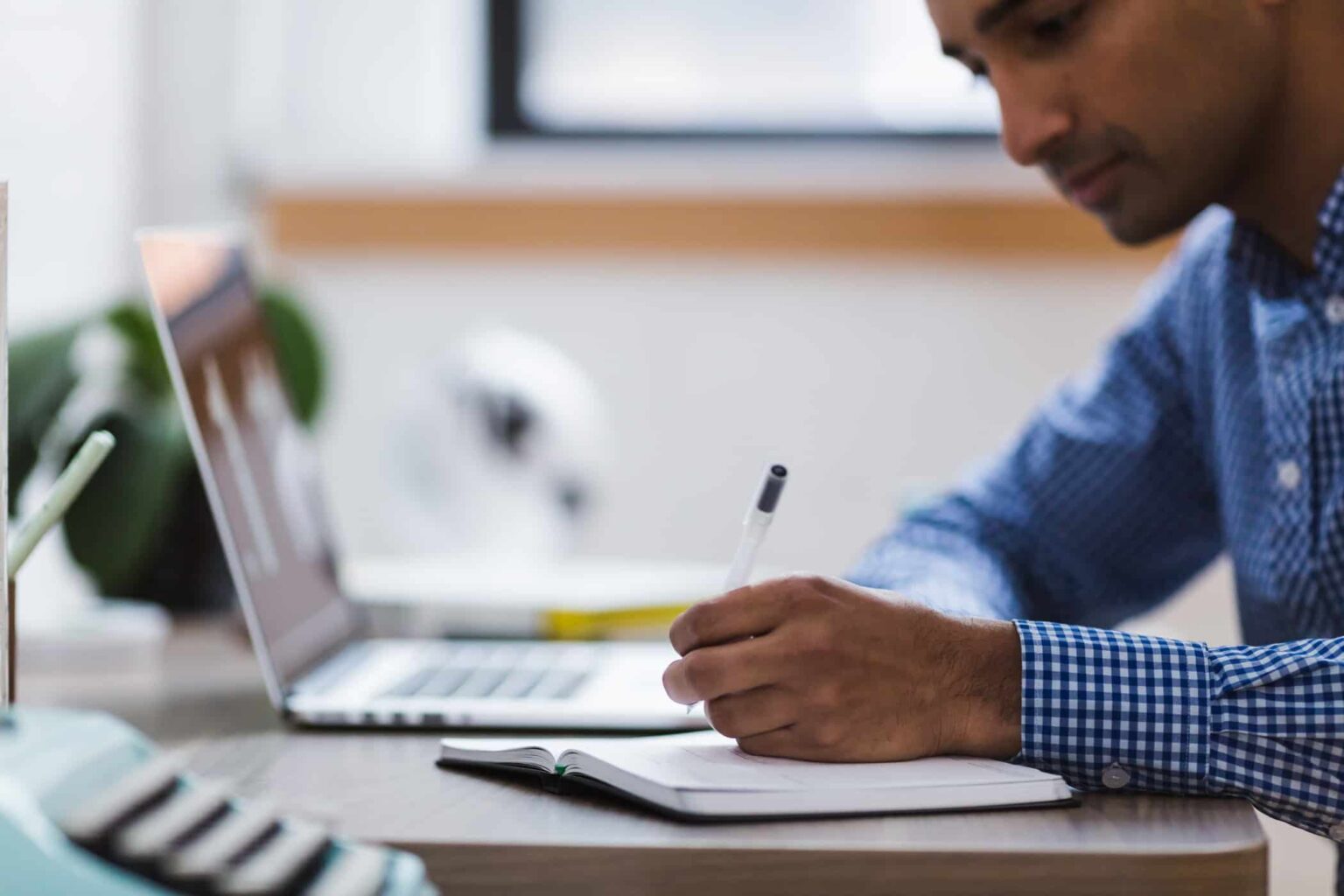 Course Delivery
Designed for working professionals, our master's degree program in Mathematics offers a flexible way to earn your degree. We also offer some online and face-to-face courses at the Mesquite Metroplex Center and our main campus location.
Graduate Program Cost
PROGRAM COSTS
Tuition and fees for graduate students taking nine credit hours are $3,669 for Texas residents and $7,341 for non-residents.
Back to menu
Admission
Your Path to Becoming a Lion
Deadlines
Fall admission consideration: June 1
Spring admission consideration: October 15
Summer admission consideration: March 15
Frequently Asked Questions
Are graduate assistantships available?
Yes, a limited number of graduate assistantships are available to competitive students. Please contact the department head of mathematics if you are interested in a graduate assistantship.
What programs of graduate work are offered?
Graduate work in mathematics leading to the master's degree is offered with a concentration in general mathematics, applied mathematics, actuarial and statistical mathematics, biological mathematics, computational mathematics and educational mathematics. Educational mathematics is designed for secondary and middle school teachers, and qualifies them teaching dual credit courses and at community colleges.
How do I prepare for comprehensive exams?
Once you are qualified for comprehensive exams, please let the department head know the courses that you want for the comprehensive exams. The department head will let you know the professors who can give you suggestions how to prepare for the comprehensive exams.
If you still have questions that are not answered in this file, feel free to contact:
How many courses may I transfer?
A maximum of 1/3 of the credit required for a master's degree may be accepted as transfer credit from another accredited graduate school if approved by the major and/or minor department and the Graduate School. Transfer credit can only be granted for credit with grades of "A"or "B" earned within six years of graduation with A&M-Commerce master's degree. To transfer, an official transcript must be on file in the Office of Graduate Studies.
What courses can be transferred?
Courses need to be at the graduate level, in mathematics or can be used for a concentration in our program, and offered at a regional credited institution. A 595 course cannot be transferred from another university.
How can I transfer a graduate course?
If I get an incomplete grade for Math 595 in Summer I, do I have to pay and take it again in Summer II? Will I need to pay twice?
I plan to take Math 595. Can I take it online in Summer I?
For Math 595, you need to find a professor who is available in Summer I to direct you on a research project. After the research project is chosen, you will work on the project. You need to ask the professor if you can discuss the project with him/her online. One summer term is not enough to complete a Math 595 project. There are two options: either get an incomplete grade so that you can have more time to finish it in summer II; or you work on the project in Summer I without registration of Math 595, then you sign up Math 595 in Summer II and complete Math 595 in Summer II. Although you can work with your professor online, you need to come to Commerce for defending your project. If you want to graduate in August, you need to defend it on or before the first Friday in August.
How many times may I take Math 597?
You may take Math 597 a few times as long as it has a different course title.
What financial supports does the math department provide?
Contact Us
Department of Mathematics
P.O. Box 3011
Commerce, TX 75429-3011
START YOUR JOURNEY! Two buttons
START YOUR JOURNEY!
Back to menu