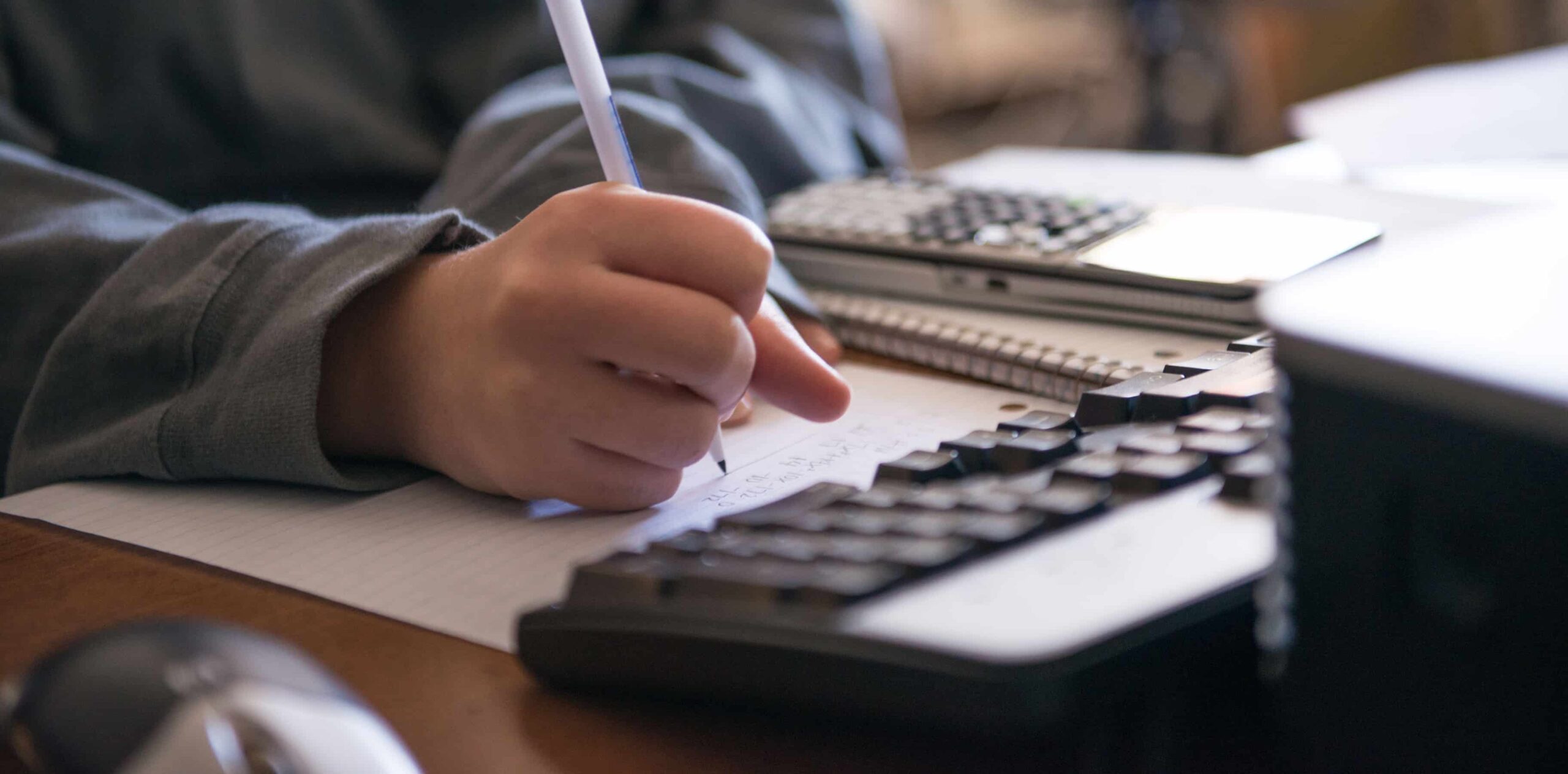 Chart Your Future
Develop your ability to solve complex problems and excel in math.
Through calculus, discrete mathematics, geometry, abstract and linear algebra, history of mathematics, and number theory, you'll be able to test your newly acquired skills in a variety of scenarios. Our program also provides you the flexibility to explore your passions, whether it's machine learning or teaching. After completing your undergraduate studies, you can pursue a variety of career fields including education, scientific and technological fields, computing and information science, and the option to continue on to A&M-Commerce's graduate program.
Where It Is Offered
Commerce
Foreign Language
No foreign language required
Total Credit Hours
120 hours
Thesis Requirements
No thesis required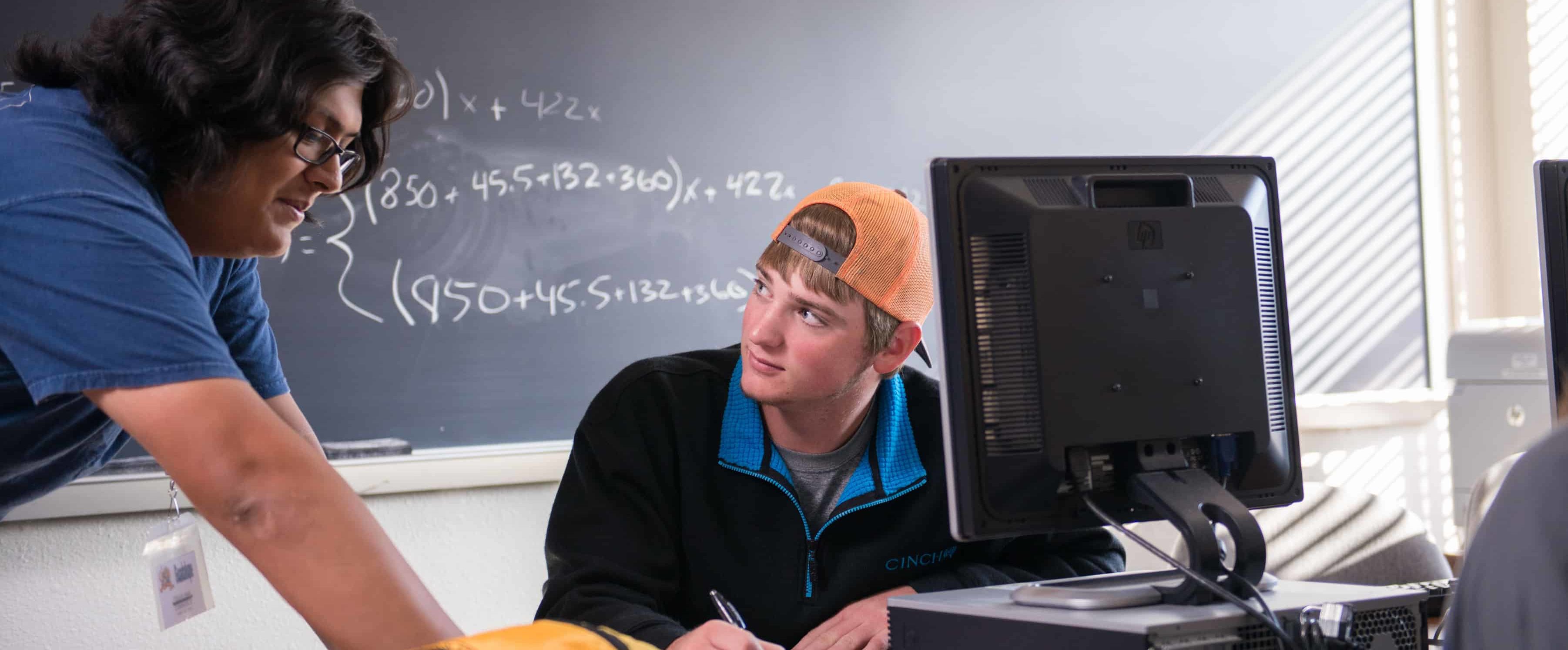 SEE YOURSELF SUCCEED WITH A DEGREE IN MATHEMATICS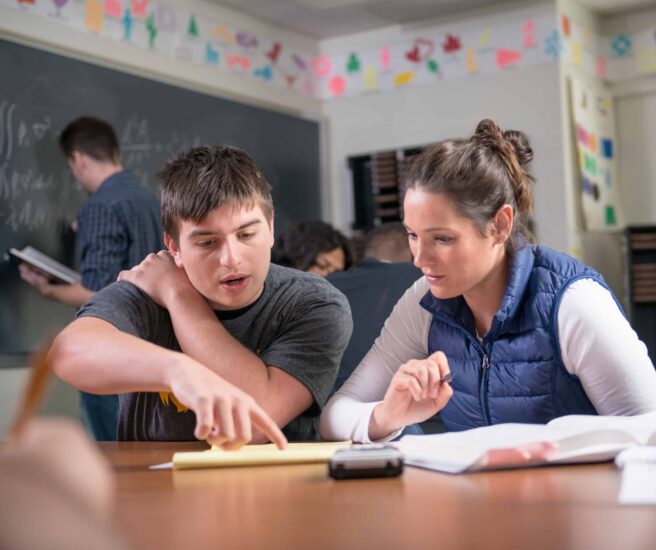 Innovation and Discovery
Take on our mission to build a better Texas that is eager to compete in an interconnected world with creativity, ethical leadership and imagination. We don't just discover the future, we make it.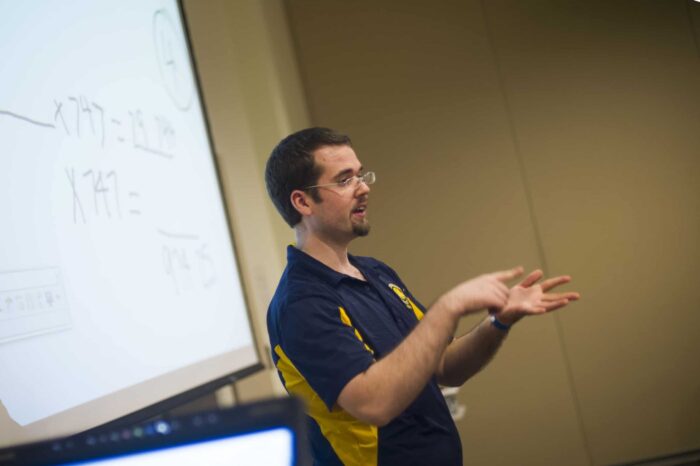 Career Readiness
The College of Science and Engineering is a gateway to in-demand STEM careers projected to make up a significant portion of the U.S. and global economy.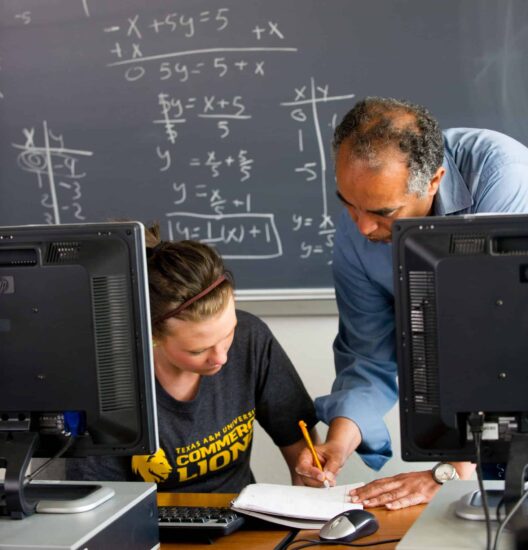 Accomplished Faculty
Shape an innovative framework with an award-winning faculty including four Regents Professors, a highly selective honor for exemplary contributions to their university, community and the State of Texas.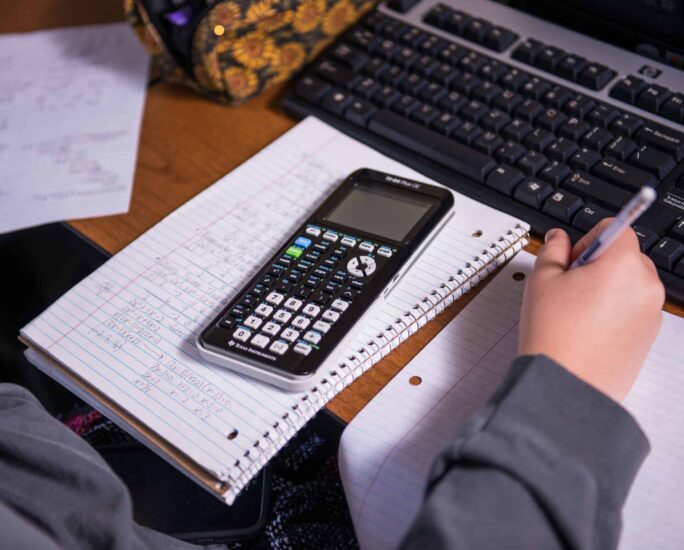 Hands-on Research
Our faculty will help you tackle complex challenges and discover solutions with hands-on research in various fields.
PRACTICAL APPLICATIONS
A degree in mathematics will offer you the opportunity to:
Develop diverse strategies and theories you can use to identify, formulate and solve intricate issues.
Acquire programming skills including object-oriented programming and structuring data.
Take on a wide range of professional fields or post-undergraduate studies.
Learn mathematical probability, statistics and other techniques to help you test and forecast.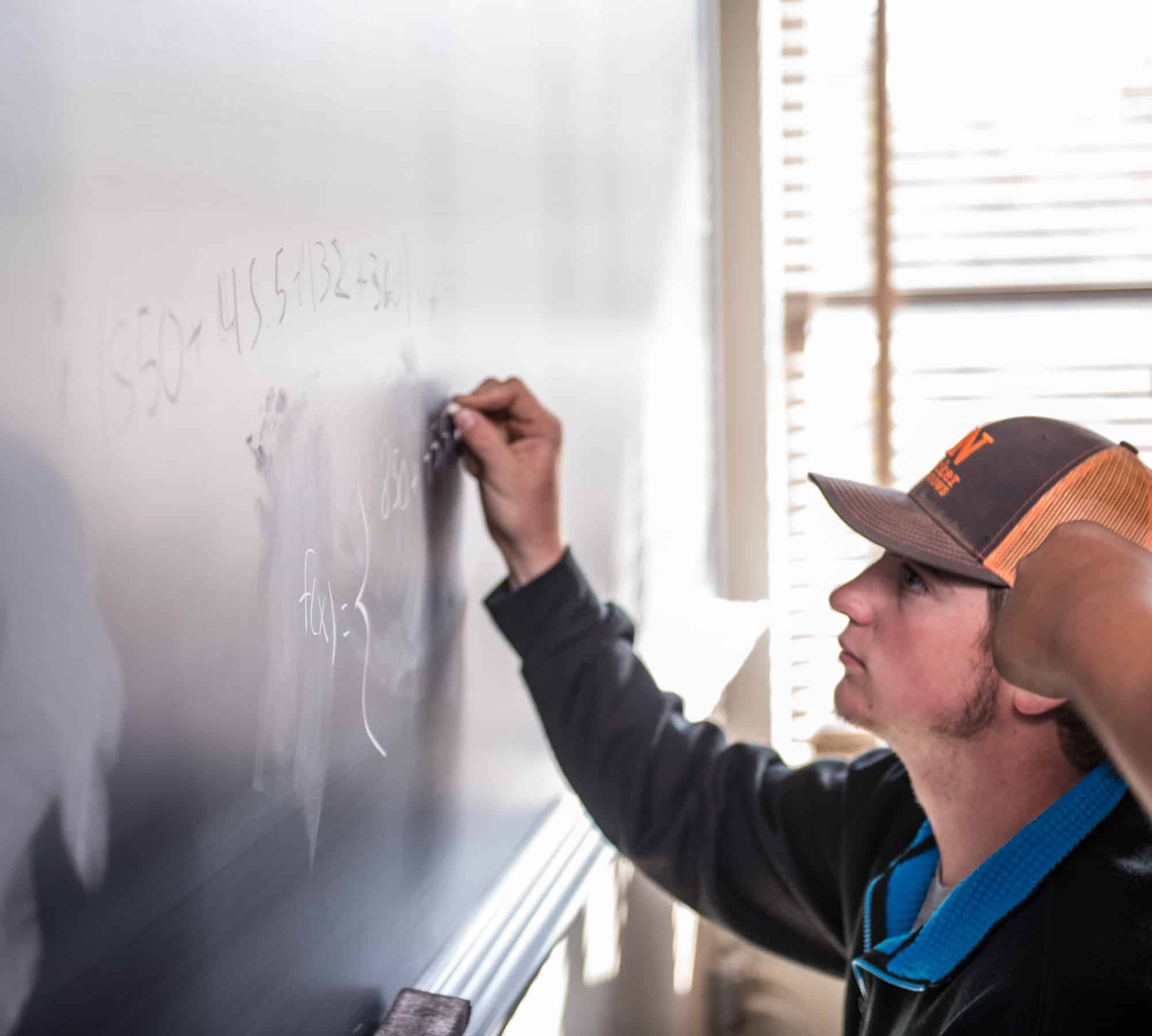 Careers
Mathematics students can go on to become in-demand analysts, actuaries, data scientists and engineers. Graduates are well-positioned to transition quickly when internship and job opportunities present themselves.
Career Possibilities and Current Median Salaries
Mathematicians and Statisticians – $88,190, 33% projected job growth through 2026
Operations Research Analysts
US DOL Bureau of Labor Statistics, Occupational Outlook Handbook, 2018
Internship opportunities
Internship experience provides the foundation employers are often looking for. Internships are offered as optional credit for this program and can be an important part of your education experience. These are just a few of the companies that partner with Career Development and offer opportunities for A&M-Commerce math students.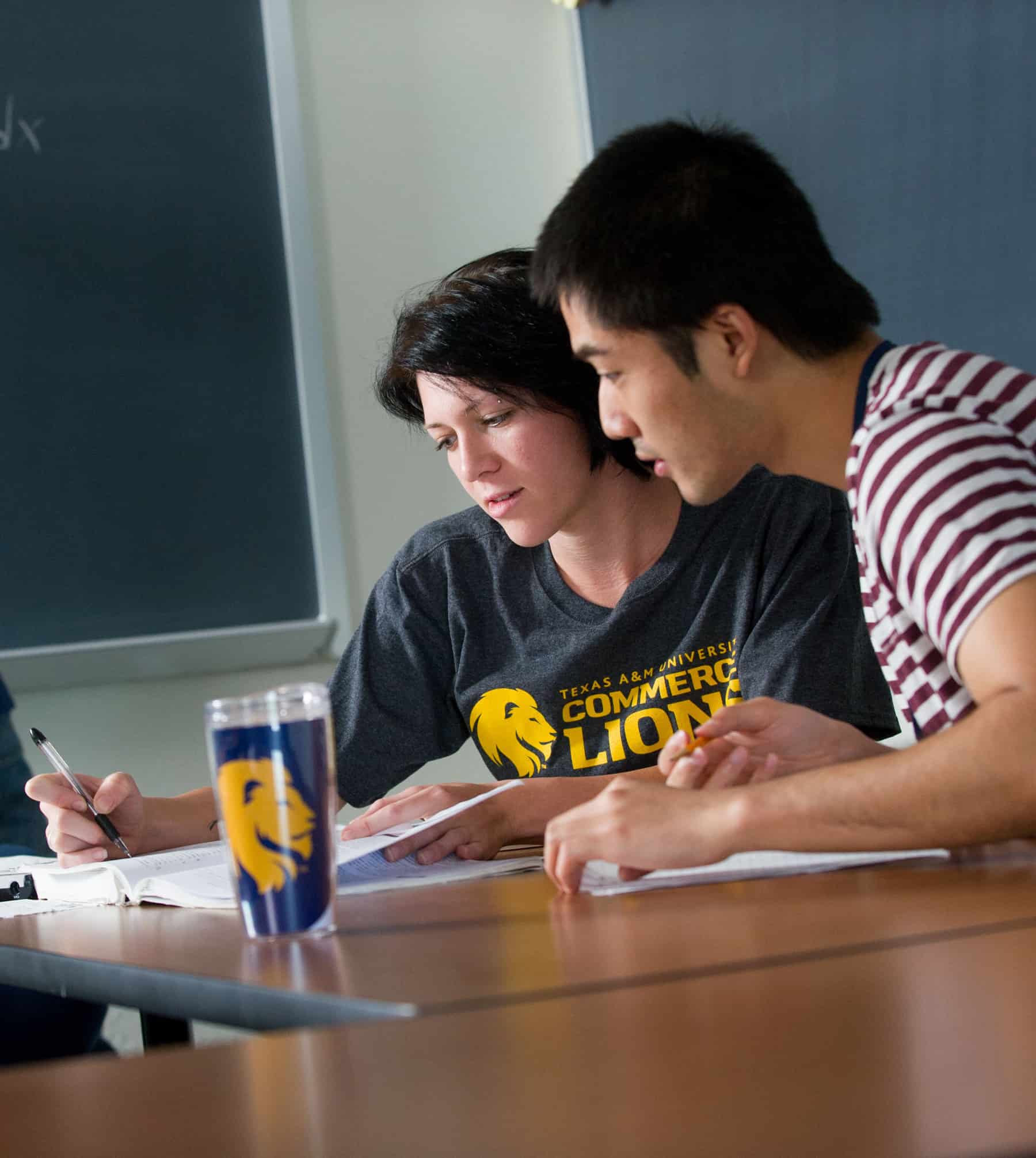 What You Will Learn
After finishing challenging, fast-paced coursework, you'll be prepared for a technical career across a variety of industries.
Courses to Prepare You for Your Career
Foundation courses include Calculus, Introduction to Mathematical Probability and Methods of Mathematical Proofs.
Supporting courses include Discrete Mathematics and Linear Algebra.
Featured Courses
Introduction to Mathematical Probability
MATH 402
A calculus-based course in classical probability theory. Topics covered include probability axioms and properties, discrete and continuous random variables, joint distributions, conditional distributions, expectation and variance, covariance and correlation, moment generating functions, central limit theorem.
Numerical Analysis
MATH 317
Computer algebra systems will be introduced. Topics include methods for approximate solutions of equations in one variable, polynomial approximation methods, numerical calculus, numerical solutions to ordinary differential equations, linear systems of equations, and difference equations.
Introduces and provides models for application of the concepts of vector algebra. Topics include finite dimensional vector spaces and their geometric significance; representing and solving systems of linear equations using multiple methods, including Gaussian elimination and matrix inversion; matrices; determinants; linear transformations; quadratic forms; eigenvalues and eigenvector; and applications in science and engineering.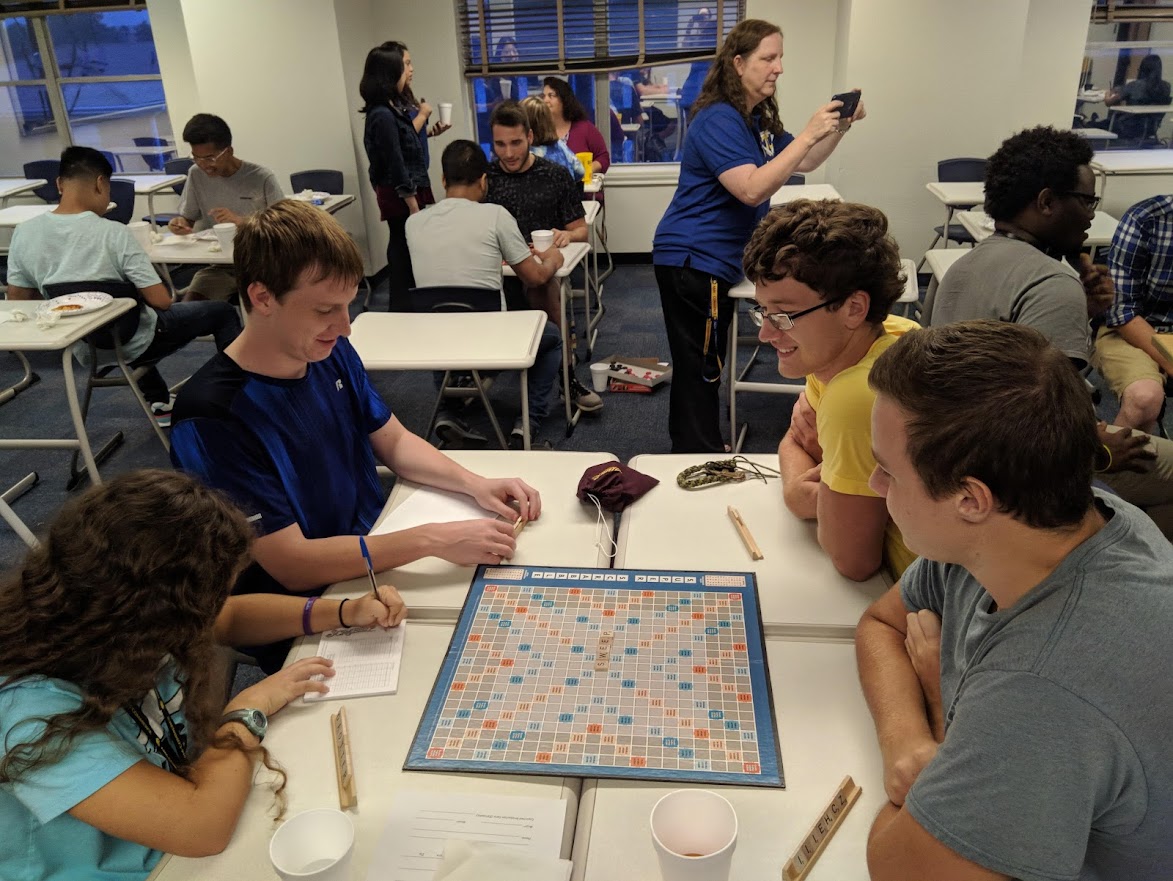 Undergraduate Program Costs
Program Costs
Tuition and fees for undergraduate students taking 12 credit hours are $4,212 for Texas residents and $9,108 for non-residents.
Back to menu
Department of Mathematics :: Contact
Contact Us
Department of Mathematics
P.O. Box 3011
Commerce, TX 75429-3011
Back to menu
START YOUR JOURNEY! Two buttons
START YOUR JOURNEY!
Back to menu