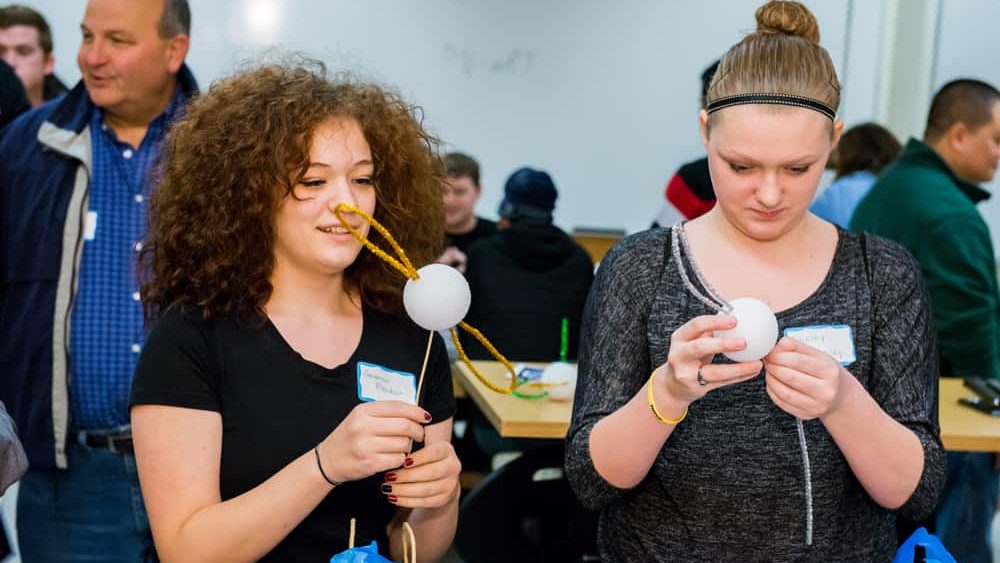 Physics (BA/BS)

Teaching Emphasis
Explore the behavior and structure of matter and energy as you teach students how to solve complex STEM problems.
Total Credit Hours
120 credit hours
Foreign Language
Foreign language credits required for BA, not BS
Influence Future Physicists
With STEM careers on the rise, the need for more STEM educators increases as well. Become a middle school or high school teacher by getting a broad but rigorous background in physics and chemistry. By exploring the behavior and structure of matter and energy at all levels, you'll learn how those fundamental laws apply to other branches of science, engineering and technology. The program also provides advanced physics education courses designed specifically for physics majors. You can help spread curiosity, innovation and discovery to your future classroom as a STEM educator.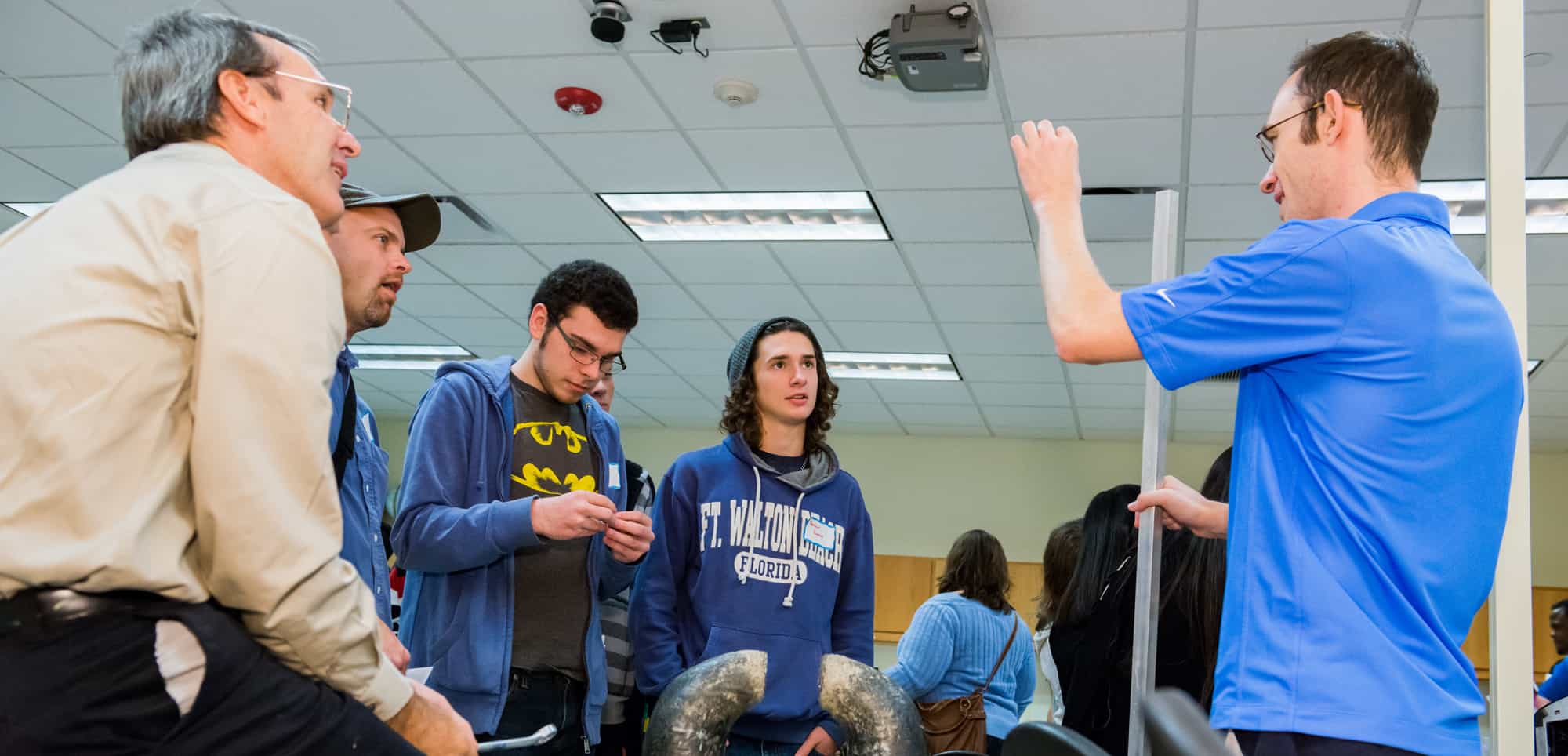 Focus Your Passion
Our physics department offers four different tracks that cater to your research interests and career goals. We provide instruction in physics, astrophysics, applied physics, astronomy, and computational physics. Discover which program works best for you.
Astrophysics Emphasis
Prepares you for a career and advanced study in astronomy and astrophysics. You'll take additional courses in observational astronomy, galaxies and cosmology, and stellar structures. Our program provides the foundation in physics and mathematics needed for entry into modern space-related careers such as space science and technology, planetary science and astrobiology.
Biophysics Emphasis
Combines complex problems related to biology with physics and mathematics. This program provides excellent preparation for graduate work in biophysics, bioengineering, biology, physics, chemistry, biochemistry, computational biology, medical physics and neurobiology. In addition, you'll receive a minor in chemistry. We recommend this program to students interested in medical school.
Entrepreneurship Emphasis
Interested in launching a tech company? This program is designed for you. Our entrepreneurship emphasis partners with the College of Business to give you the tools needed for managing a successful company. You'll take additional courses in finance and venture capital, project management, and marketing. With this emphasis, you'll be ready for the business world.
Physics with Teaching Emphasis
Combine your passion for physics and education with our teaching emphasis program. You'll take additional education courses such as teaching and learning physics, project-based learning in STEM and pedagogy. You'll also complete a teaching residency in your final semester as part of our education program. When you graduate, you'll be certified to teach physics at the secondary level (grades 7-12).
Physics (BS)
We recommend this program for those interested in industrial employment or further academic studies. With this degree, you will grasp a solid understanding of the principles and foundations of classical and modern theories of physics. Gain practical experience by utilizing the analytical and modeling tools of physics with experimental opportunities. This program requires a second major or minor.
PRACTICAL APPLICATIONS
A degree in physics with teacher certification will offer you the opportunity to:
Gain a solid understanding of the principles and foundations of classical and modern theories of physics.
Practice the methods and techniques of experimental physics plus utilize the analytical and modeling tools of physics.
Develop analytical, problem-solving and communication skills valuable in a wide range of employment areas.
Enhance your classroom experience by taking specialized classes in education theory and application.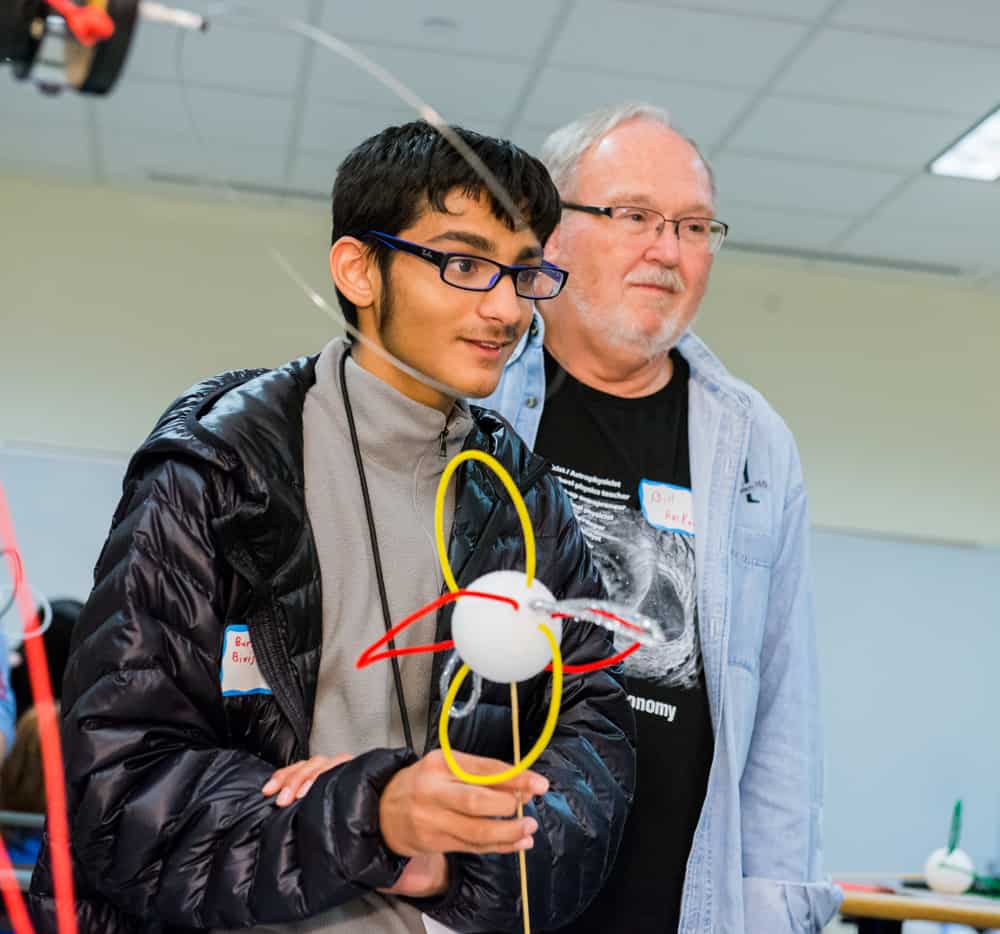 Careers
Employment for high school educators is expected to grow 4% from 2018-2028. With over 1,000,000 current high school teaching positions in the U.S., the opportunities are limitless.
Career Possibilities and Median Salaries
High School Physics Teacher
US DOL Bureau of Labor Statistics, Occupational Outlook Handbook, 2018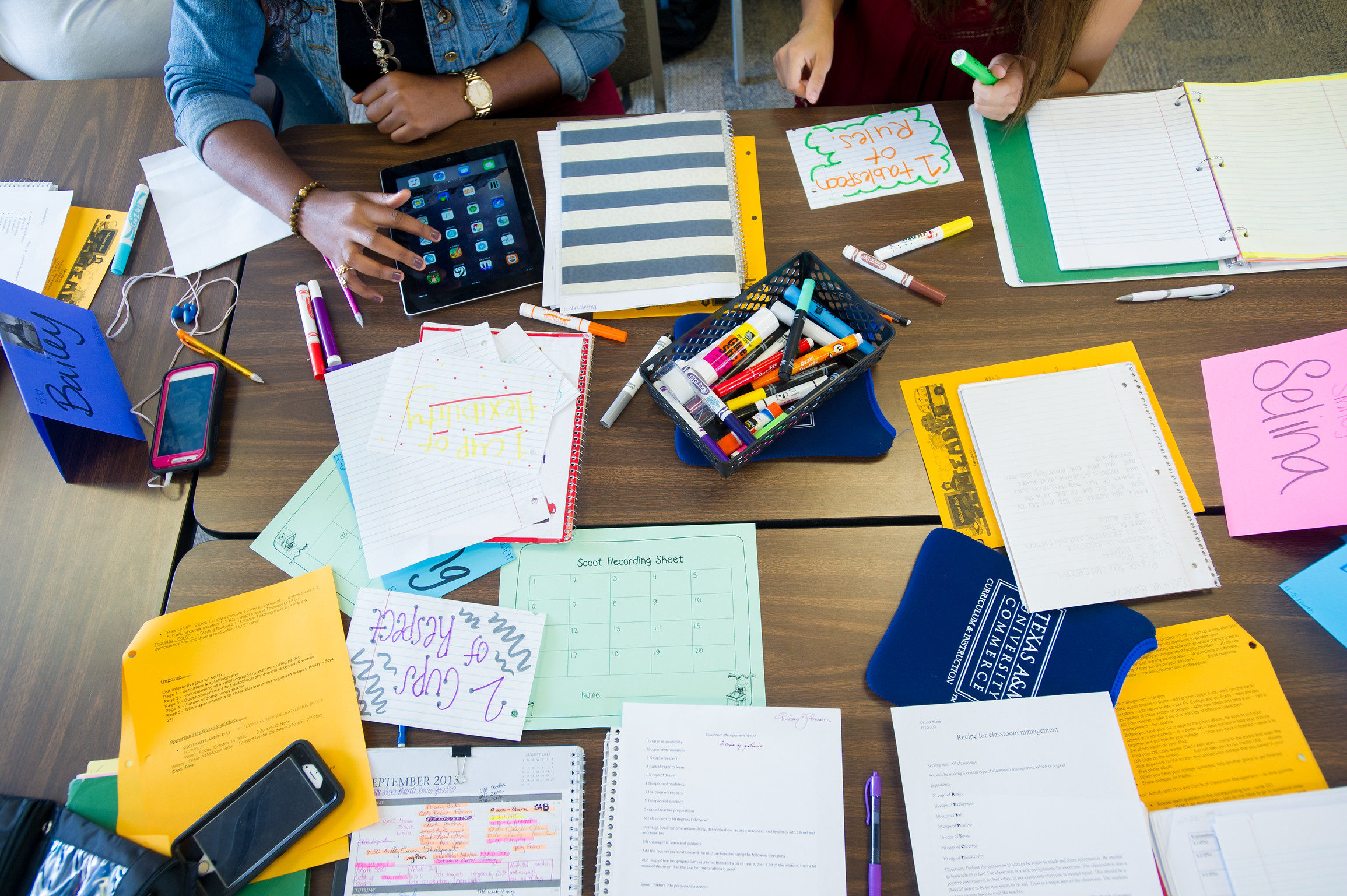 Experience the Classroom firsthand
Work under the guidance of teaching professionals with our field-based, residency program. As a physics with teaching emphasis student, you'll have the opportunity to intern at a local high school during your final year. You'll gain confidence in the classroom and acquire the skills needed for first-year teaching. As part of your degree program, you will receive course credit for this internship. In addition to the classroom experience, some of our students have participated in industry internships.
Student Organizations
The Texas A&M University-Commerce Chapter of the Society of Physics Students sponsors physics and science-related activities and provides you opportunities to meet with researchers from other institutions. Joining the chapter will open up your social network to like-minded individuals studying the same field.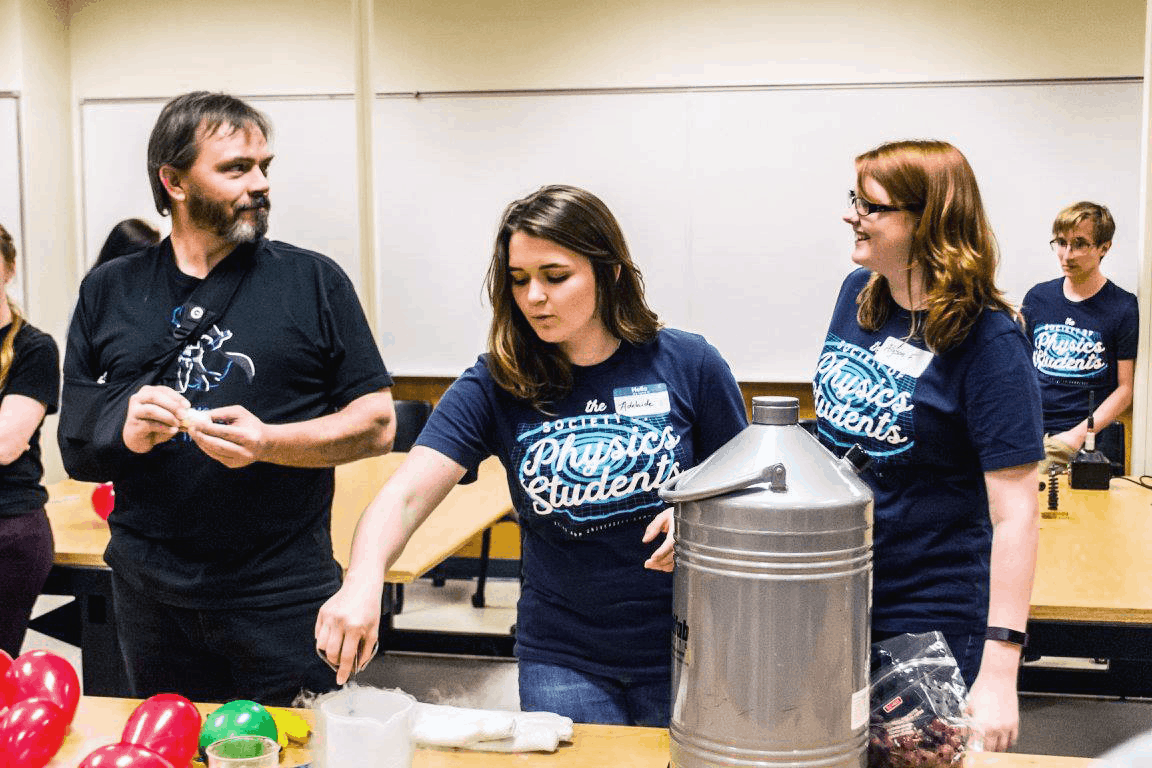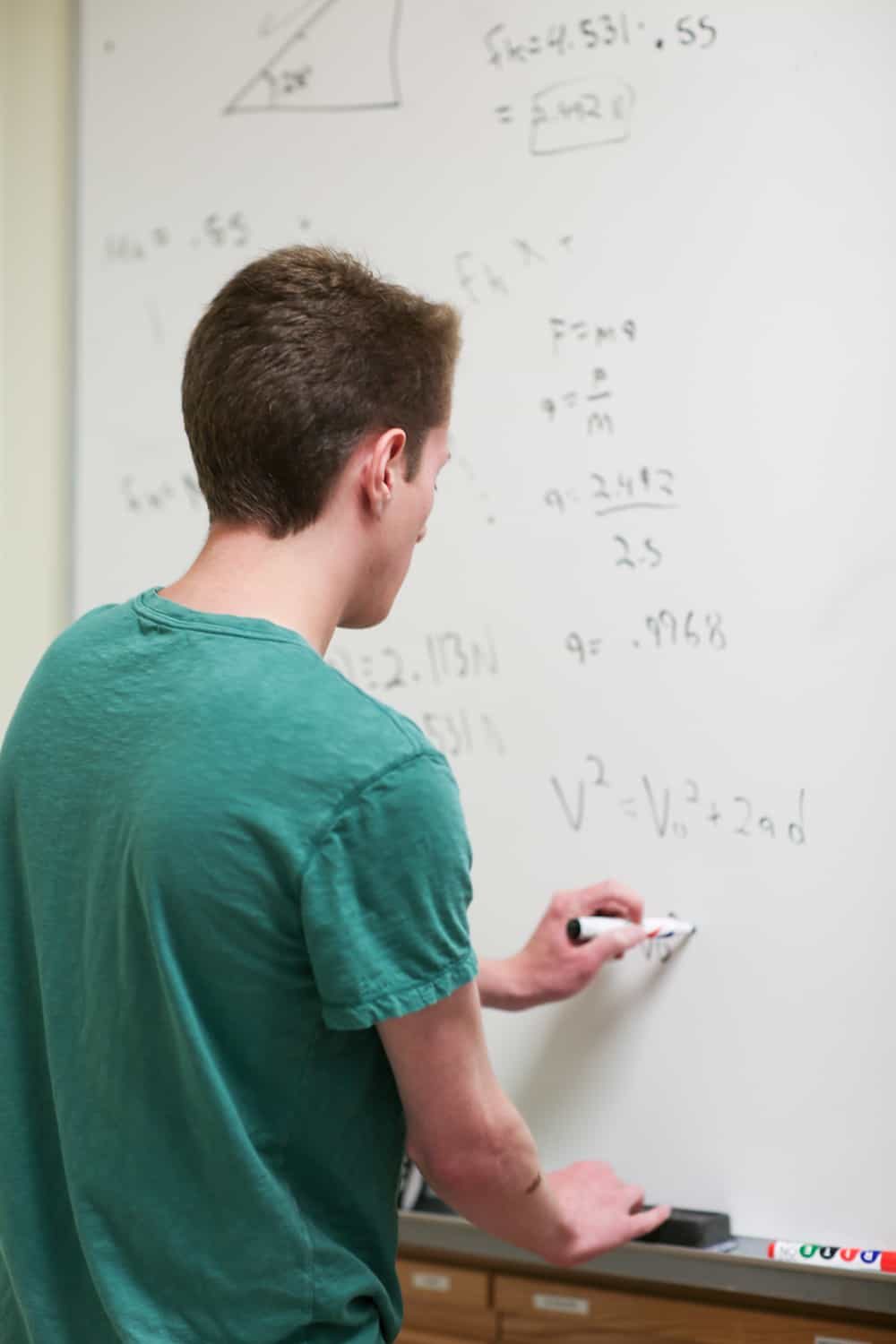 What You Will Learn
Work with faculty who are active researchers in nuclear physics, condensed matter physics, organic semiconductor physics, astronomy and astrophysics, and physics education. You can also take advantage of facilities including our Organic Semiconductor Physics Laboratory, Surface Physics Laboratory, Campus Observatory and research-grade telescopes. You will also learn how to engage students in the classroom with the latest education theories and practices.
Courses to Prepare You for Your Career
Foundation courses including University Physics and General and Quantitative Chemistry.
Core courses including Modern Physics, Science and Math Education Theory and Practice, Classical Mechanics and Quantum Mechanics.
Featured Courses
Instructional Design for Student Engagement in STEM
SED 331
You will observe master teachers and teach collaboratively designed lessons to diverse learners. As a preservice teacher, you will develop competence with questioning strategies, direct instruction and inquiry learning, and use formative assessment data. You will continue your progress toward digital fluency while earning a Prezi Tutorial Certificate indicating your instructional technology competence. your lesson plans will include modifications for learners with attention deficits.
Technology Infused Curriculum and Assessment in Field-based Environments
SED 401
You will learn to design and implement curriculum and model the use of a variety of classroom assessment techniques. As a resident teacher, you will use cutting edge technologies for both creating and assessing lessons. As a prospective teacher, you will achieve knowledge and skill by observing and assisting middle/secondary public school teachers in classroom situations.
Electricity and Magnetism
PHY 412
In this course, you will cover topics such as geometry of static electric and magnetic fields, electric charges and currents, calculating electric and magnetic fields from potentials, fields inside matter, Maxwell's equations, and EM waves.
Undergraduate Program Costs
Program Costs
Tuition and fees for undergraduate students taking 12 credit hours are $4,212 for Texas residents and $9,108 for non-residents.
Back to menu
Contact Us
Department of Physics and Astronomy
P.O. Box 3011
Commerce, TX 75429-3011
START YOUR JOURNEY! Two buttons
START YOUR JOURNEY!
Back to menu