Expand your knowledge of the universe
Contemplate the origin and evolution of the universe with our Master of Science in Physics degree. Choose from three different tracks that meet your research interests and career goals. Our department offers sophisticated equipment for research in organic semiconductor physics, solid-state physics, X-ray spectroscopy and surface physics. In addition, the department is a member of the Southeastern Association for Research in Astronomy (SARA), which provides remote access to three 1-m class telescopes at Kitt Peak National Observatory (KPNO) in Arizona, Cerro Tololo International Observatory (CTIO) in Chile, and Roque de los Muchachos Observatory (ORM) in the Canary Islands. The department also operates an observatory located 5 miles south of campus that provides hands-on and remote access to a 0.7-m telescope – the largest in northeast Texas.
Where It Is Offered
Commerce, Online
Foreign Language
No foreign language credits required
Delivery
100% Online, Face-To-Face, Online (86-99% Online)
Total Credit Hours
30 hours
Thesis Requirements
Thesis and non-thesis options available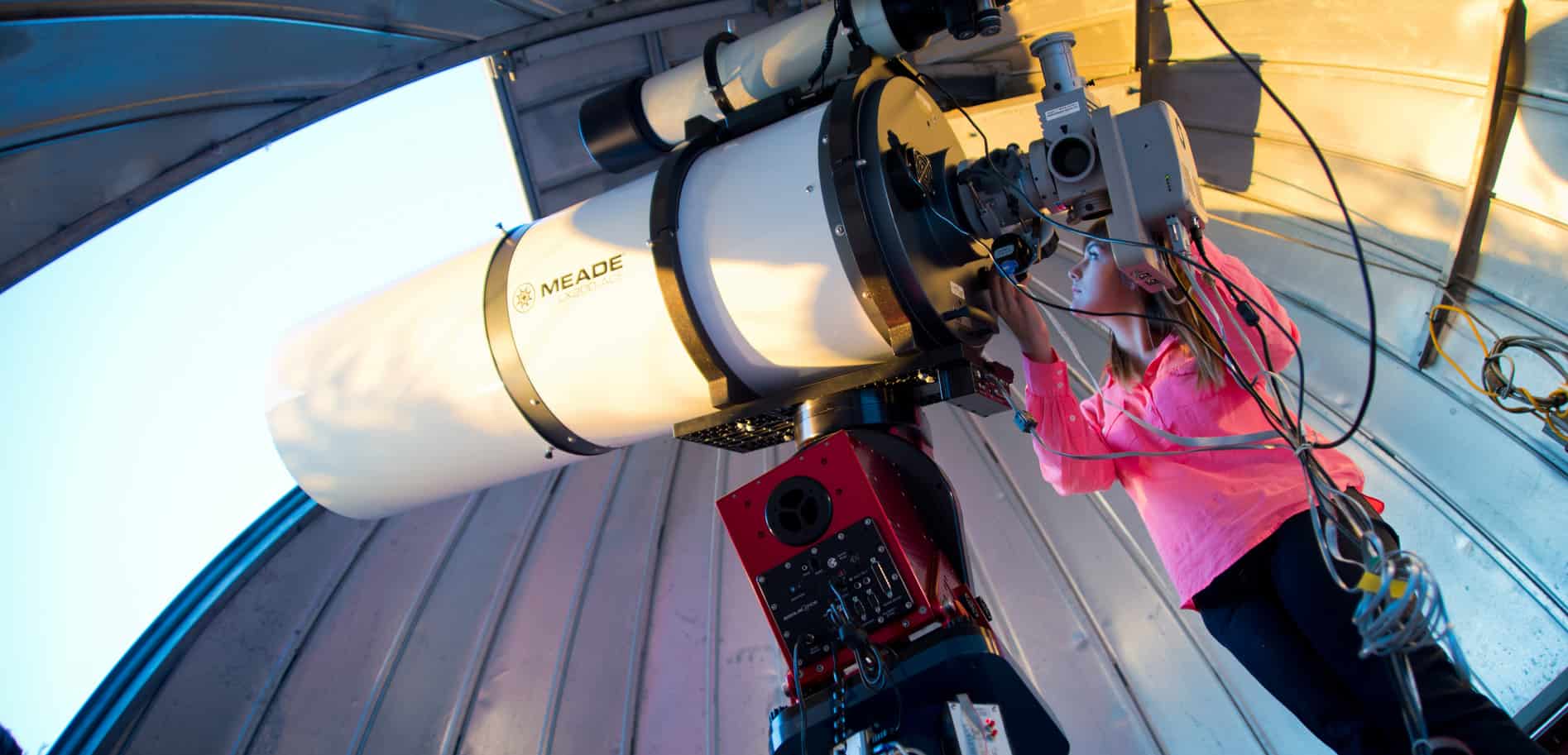 Physics (MS) :: MAJORS/EMPHASIS Copy
Focus Your Passion
Our department offers three different tracks at the graduate level to match your research interests and career goals. For those pursuing Ph.D. programs, we recommend the thesis track. Discover which program works best for you.
Thesis
The Master of Science in Physics-thesis track prepares you for industrial employment, college teaching or for further graduate study leading. We recommend this program if you are interested in earning your Ph.D. The degree program requires a minimum of 30 semester hours, including 2 courses allotted to the thesis.
Physics Teaching Emphasis (Non-Thesis)
The online teaching emphasis is designed for physics educators who wish to teach at the community college level or dual enrollment courses. An undergraduate degree in physics is not required, but we do suggest undergraduate courses in calculus-based physics, modern physics and mathematics through differential equations.
Applied Physics Emphasis (Non-Thesis)
Learn practical, hands-on physics with this emphasis. An applied physicist is a generalist who contributes in several different areas within a technology company. Our thirty-six hour, non-thesis emphasis prepares you for careers in the scientific, engineering and programming industry.
Back to menu
Master of Science in Physics with Teaching Emphasis :: 1.03 SEE YOURSELF SUCCEED
SEE YOURSELF SUCCEED WITH A master's DEGREE IN PHYSICS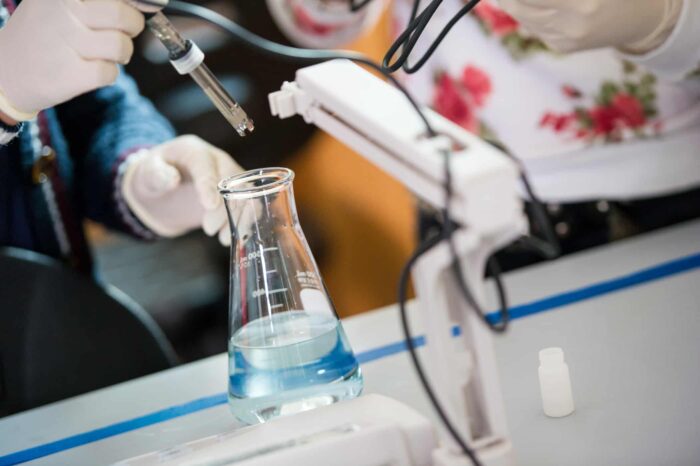 Career Readiness
The College of Science and Engineering is a gateway to in-demand STEM careers projected to make up a significant portion of the U.S. and global economy.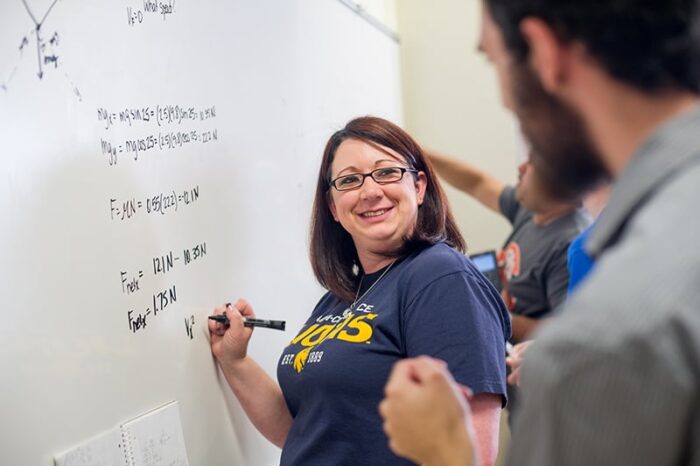 Innovation and Discovery
Take on our mission to build a better Texas that is eager to compete in an interconnected world with creativity, ethical leadership and imagination. We don't just discover the future, we make it.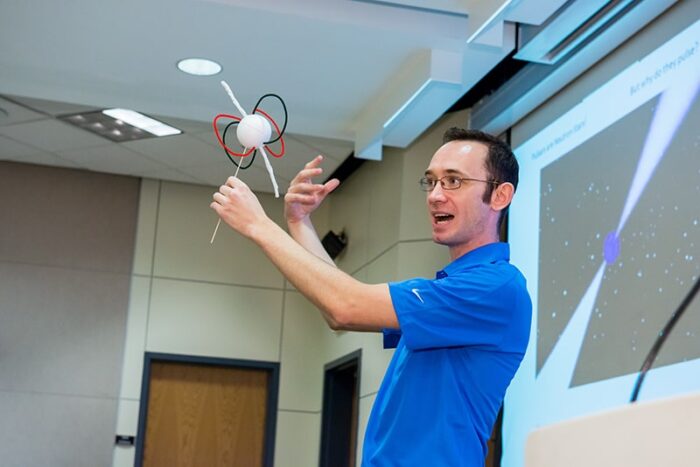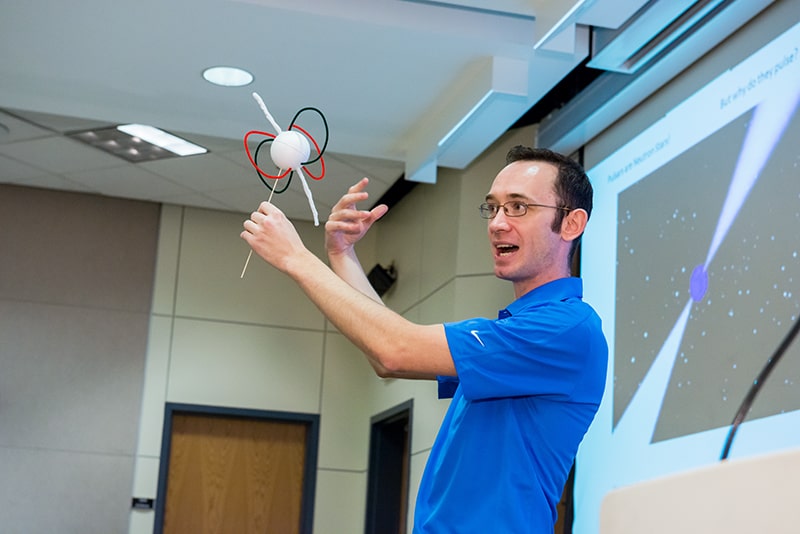 Accomplished Faculty
Shape an innovative framework with an award-winning faculty including four Regents Professors, a highly selective honor for exemplary contributions to their university, community and the State of Texas.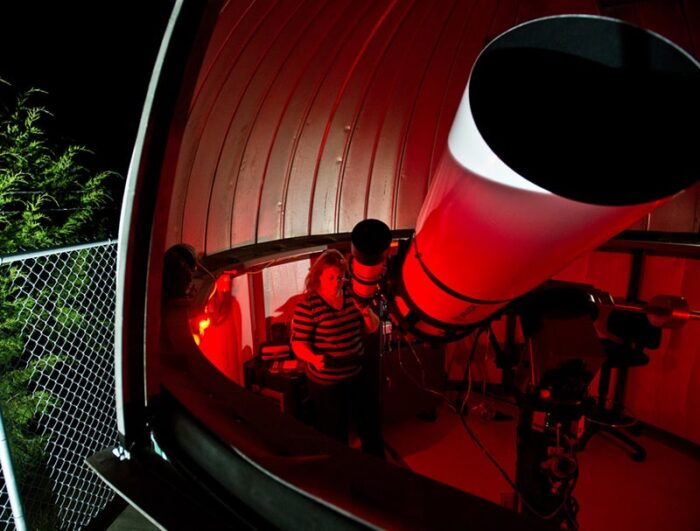 Hands-on Research
Our faculty will help you tackle complex challenges and discover solutions with hands-on research in various fields.
Back to menu
Master of Science in Physics with Teaching Emphasis :: 1.06 PRACTICAL APPLICATIONS
PRACTICAL APPLICATIONS
A master's degree in physics will offer you the opportunity to:
Take on advanced research in fields such as astrophysical hydrodynamics
Join a nuclear theory group that calculates the infusion reaction of neutron stars and supernova cores
Utilize well-equipped research laboratories and telescopes at A&M-Commerce
Benefit from access to three SARA space telescopes located around the world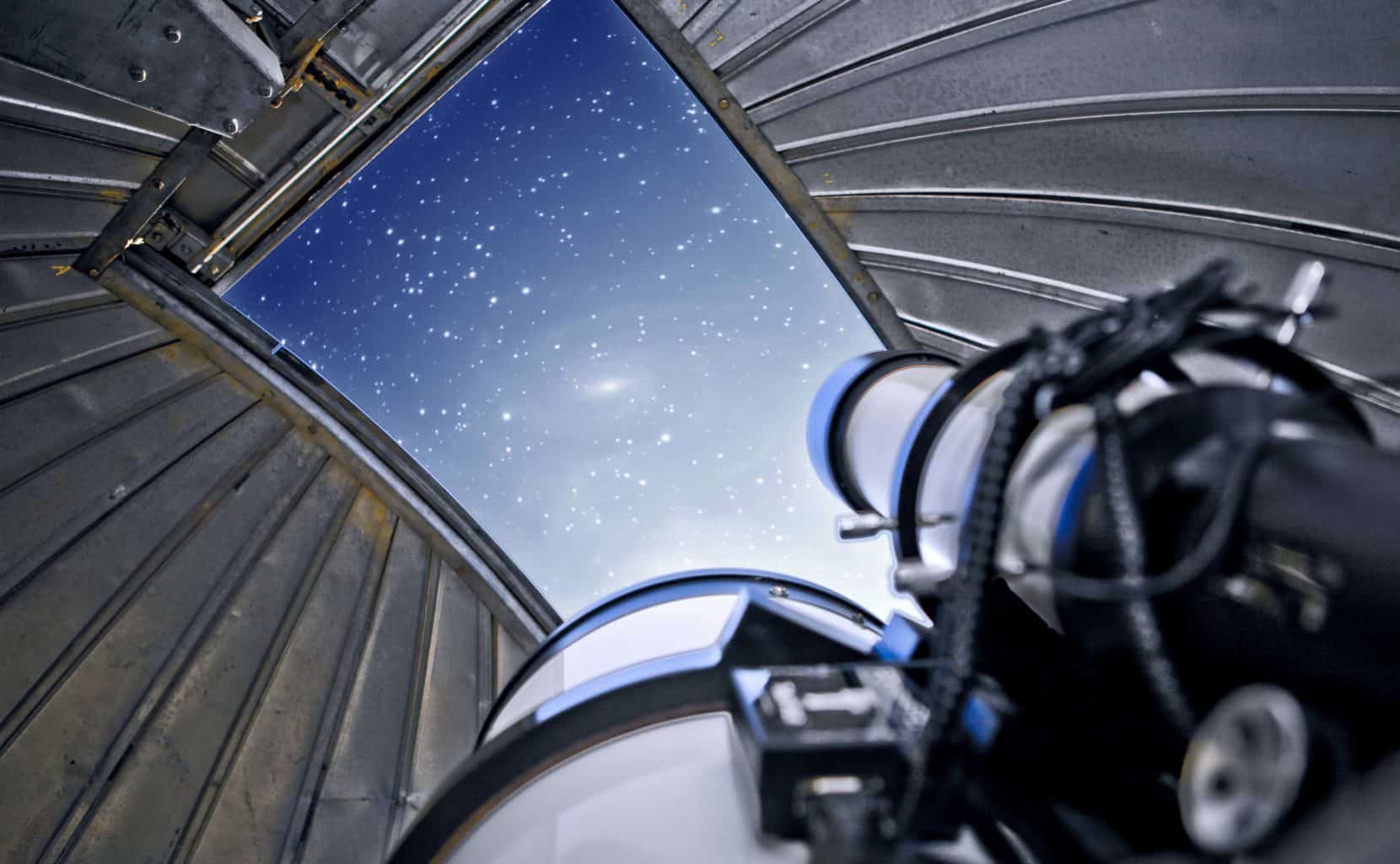 Back to menu
Master of Science in Physics with Teaching Emphasis :: 1.07 Careers
Careers
Physics students can apply their in-depth knowledge in labs, research institutes and other related areas. Broaden your network and gain real-world experience with internships and career opportunities.
Career Possibilities and Current Median Salaries
Physicists and Astronomers
US DOL Bureau of Labor Statistics, Occupational Outlook Handbook, 2018

Back to menu
Master of Science in Physics with Teaching Emphasis- (Aditya Editing) :: 1.08 INTERNSHIP OPPORTUNITIES
Internship opportunities
Internship experience provides the foundation employers are often looking for. Although not required for your degree, internships are an important part of your education experience. These are just a few of the companies that partner with Career Development and offer opportunities for A&M-Commerce physics students.
Back to menu
Master of Science in Physics with Teaching Emphasis :: 1.11 WHAT YOU WILL LEARN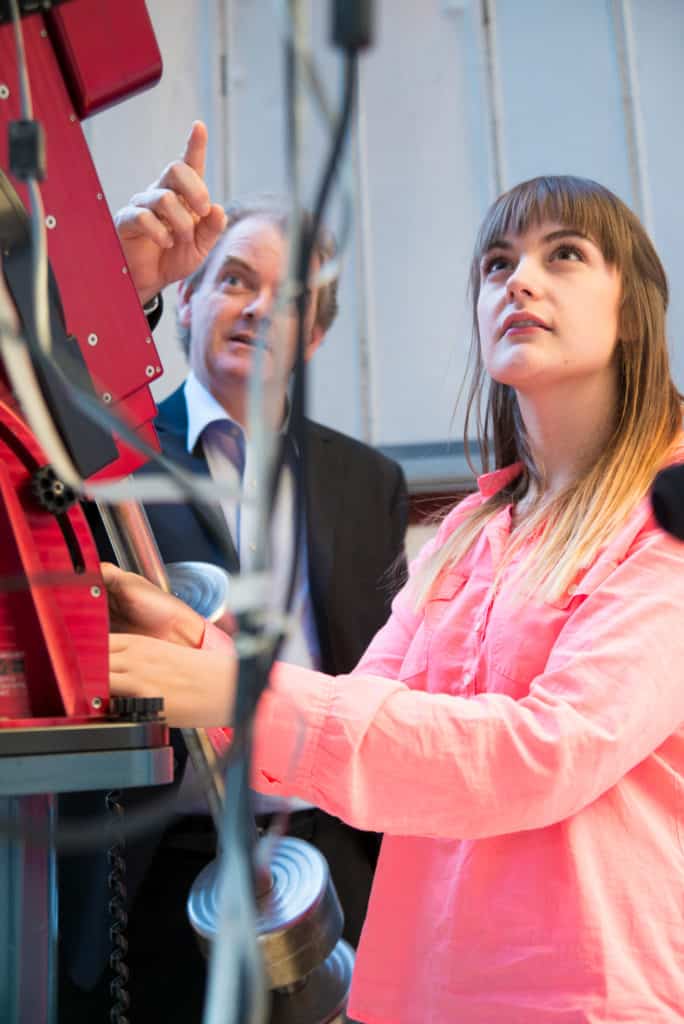 What You Will Learn
Use your knowledge to develop new products and technologies while studying at A&M-Commerce. You'll have access to our organic semiconductor physics laboratory, surface physics laboratory, campus observatory and research-grade telescopes. You'll also benefit from our access to three 1-m telescopes through our membership in the SARA Telescope Consortium.
Courses to Prepare You for Your Career
Core courses include advanced classical mechanics, mathematical methods in physics and quantum mechanics.
Back to menu
Master of Science in Physics with Teaching Emphasis :: 1.12 FEATURED COURSES
Featured Courses
Classical Electromagnetic Theory
PHYS 512
You will cover electrostatics, magneto-statics, multiple expansions, solution of boundary value problems, slowly varying currents, electromagnetic energy and momentum, Maxwell's equations and applications.
Advanced Atomic Physics
PHYS 523
You will study theoretical and applied aspects of atomic structure, with topics including atomic models, ionization phenomena, X-ray, X-ray diffraction and atomic collisions. Experimental investigations of atomic phenomena will be stressed.
Advanced Micro-Controller Electronics
PHYS 552
You will learn embedded logic design and programming, with topics including micro-controller selection, peripheral interfacing, low and high-level programming languages, and microcontroller development tools.
Back to menu
Physics (MS) :: Student Organizations
Student Organizations
Society of Physics Students
Our organization sponsors physics activities and provides opportunities to meet with researchers from other institutions. In addition, you will gain the opportunity to open your social network to like-minded individuals studying the same field.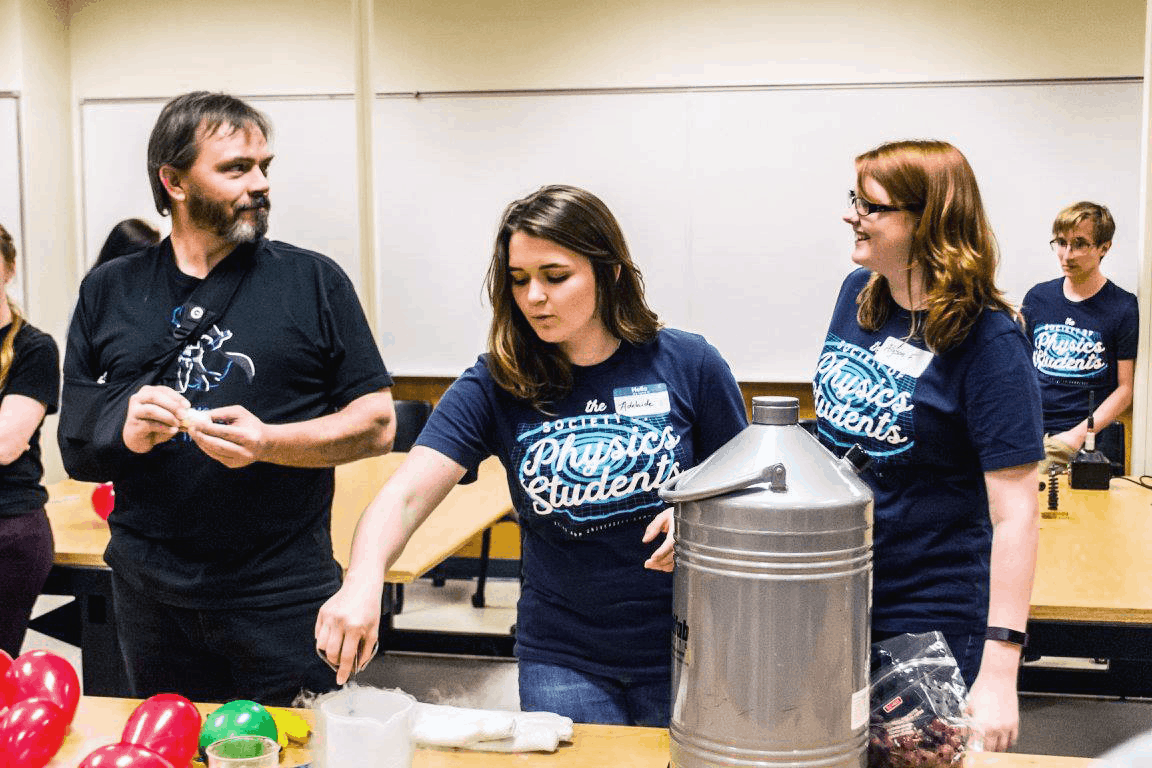 Back to menu
Graduate Program Cost
PROGRAM COSTS
Tuition and fees for graduate students taking 9 credit hours are $3,669 for Texas residents and $7,341 for non-residents.
Back to menu
ADMISSIONS REQUIREMENTS International/Domestic Tabs
Admission
Back to menu
Master of Science in Physics with Teaching Emphasis :: 1.18 Staff
We are here to help!
Back to menu
Department of Physics and Astronomy :: Contact
Contact Us
Department of Physics and Astronomy
P.O. Box 3011
Commerce, TX 75429-3011
Back to menu