Luis Sanchez, D.A.
Professor of Music, Piano, Steinway Artist
Music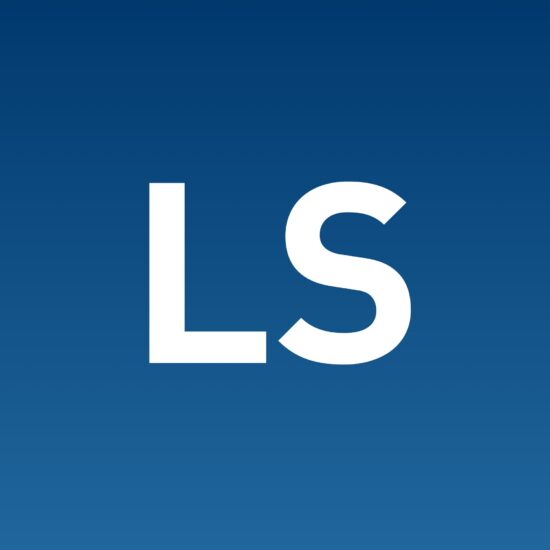 Office
Music Building 231
For over two decades, pianist Luis Sanchez has maintained an active career as soloist, collaborative artist, and teacher. He has appeared in concerts in the United States, South America, Europe, and Asia. He is currently Associate Professor of Piano and Head of Keyboard Studies at A&M-Commerce.
Praised for his artistry, dazzling technique, and inspiring performances, Luis Sanchez has presented recitals and master classes at the University of North Texas, University of Florida, Eastern Michigan University, University of Toledo, Central Washington University, National Cheng Kung University (Taiwan), the Grieg Academy (Bergen, Norway), the Norwegian Academy of Music (Oslo, Norway), Hangyang University (Seoul, South Korea), and the Piano Concert Series International (Louisiana). He has also been featured soloist with the Orchestra of New Spain (Dallas), Fort Wayne Philharmonic Orchestra, the Ball State Symphony Orchestra, and with the Texas A&M University-Commerce Wind Ensemble at the Eisemann Center (Richardson, TX).
A 2011 and 2013 TMTA Collegiate Teacher of Year nominee, Luis Sanchez enjoys a successful teaching career. Current and former students have been recipient of prizes at national and state competitions including the Texas Music Teachers Association Young Artist Competition, the National Young Musicians Showcase Competition, and The Muncie Symphony Junior Concerto Competition, among others. Additionally, his students have been accepted at numerous summer programs including Piano Texas, Chautauqua Piano Program, Rebecca Penneys Piano Festival, International Masterclasses and Festival in Moulin d'Ande (France). He has always thoroughly enjoyed teaching a diverse group of students from different corners of the United States as well as from China, Colombia, Venezuela, China, Bulgaria, Russia, Sri Lanka, Taiwan, Colombia, and South Korea.
Since 2011, he has presented lectures yearly at the Texas Music Teachers Association Convention. He has also presented papers at the Southeastern Historical Keyboard Society Conclaves, the 2007 Hawaii International Conference on Arts and Humanities, the 50th National College Music Society Conference in Salt Lake City, and the 51st College Music Society National Conference in Atlanta, Georgia. He has been an adjudicator for numerous competitions and festivals, including the SAI Piano Competition at the Chautauqua Summer Institution, Musicfest Northwest (Spokane, WA), Music Teachers National Association, Texas Music Teachers Association, Florida Orchestra Young Artist Competition, and the Florida State Music Teachers Association, among others. In 2009 and 2012, he was invited to serve as examiner of the International Piano Performance Examination Committee in Taiwan.
Equally at home with the fortepiano and the modern piano, Dr. Sanchez pursued further studies in fortepiano and XVIII century performance practice with Malcolm Bilson, Andrew Willis, and Liv Glaser (Oslo, Norway). Most recently, he was commissioned to write an article on Phil Belt (American builder of fortepianos) for the New Grove Dictionary of American Music.
A recipient of several career grants and an American Scandinavian Foundation Fellowship, he has received numerous awards, including the Jrimian Young Artist Competition, Centro de Estudios Pianisticos Auditions, Fort Wayne Philharmonic Young Artist Competition, Ball State University Concerto Competition, and Indiana Music Teachers Association. Born in Argentina, Dr. Sanchez holds degrees from the National Conservatory of Music "Carlos López Buchardo" and Ball State University. His teachers include Ana Litovsky-Grunwald, Graciela Beretervide, Robert Palmer, and Rebecca Penneys.
Dr. Sanchez's CD "A Piano Recital" is available on CD Baby, Amazon, and can be downloaded on ITunes.
Honors and Awards
Collegiate Teacher of the Year, Texas Music Teachers Association, 2019
Professional Organizations
Southeastern Historical Keyboard Society
Featured Courses
MUS 138: Piano Technique I
MUS 149: Restricted Applied Piano
MUS 152: Principal Applied Piano
MUS 338: Piano Technique II
MUS 351: Minor Applied Piano
MUS 352: Principal Applied Recital
MUS 552: Principal Applied Piano
Selected Publications
Choi, Eunjung; Sanchez, Luis. "The Nuts and Bolts of Teaching Piano Duet Repertoire: John Corigliano's Gazebo Dances for Piano Four Hands" 2020. Piano Magazine.

Sanchez, Luis. "Philip Belt" 2012. New Grove Dictionary of American Music.

Sanchez, Luis. "Philip Belt and the Fortepiano Revival" 2011. Early Music America. 24-28.
Related News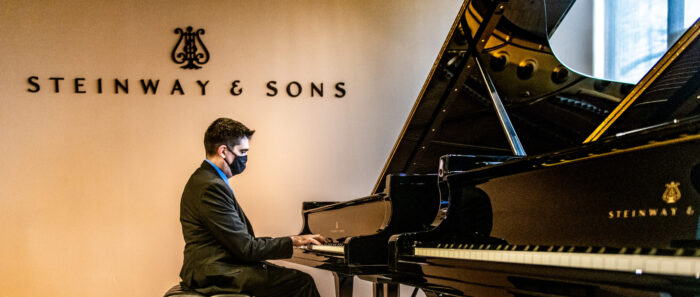 A&M-Commerce Department of Music Makes History as All-Steinway 'Spirio' School
The public profile of the Department of Music at Texas A&M University-Commerce is getting a big boost, giving students the opportunity to study piano with some of the most advanced technology in the industry thanks to the recent designation of TAMUC as an All-Steinway School. In addition, the university has the unique distinction of receiving […]