Learn to lead with a Master of Science in Management from A&M-Commerce
Position yourself for success! The Master of Science in Management is a rigorous program that focuses on developing professionals who identify opportunities and create value by leading people and managing resources. The program will develop your marketable skills as you build a repertoire of relevant managerial tools and techniques and their practical applications using case study and experiential learning methods. In particular, you'll strengthen your knowledge in the areas of supply chain management, operations management, project management, quality management, human resource management and entrepreneurship. The Master of Science in Management program at A&M-Commerce is considered in the top 3 Master's in Management Programs in Texas by AffordableColleges.com and a 'Best Value' for Master's in Management and Leadership from TopManagementDegrees.com.
Where It Is Offered
Commerce, Dallas, Online
Foreign Language
No foreign language credits required
Delivery
Face-To-Face, Fully Online
Total Credit Hours
30 hours
Thesis Requirements
No thesis required

Management (MS) :: 1.03 SEE YOURSELF SUCCEED
SEE YOURSELF SUCCEED WITH A DEGREE IN MANAGEMENT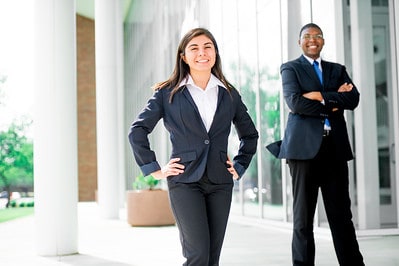 Career Readiness
The College of Business offers an in-house Career Services Center focused on guiding business students seeking internships or employment.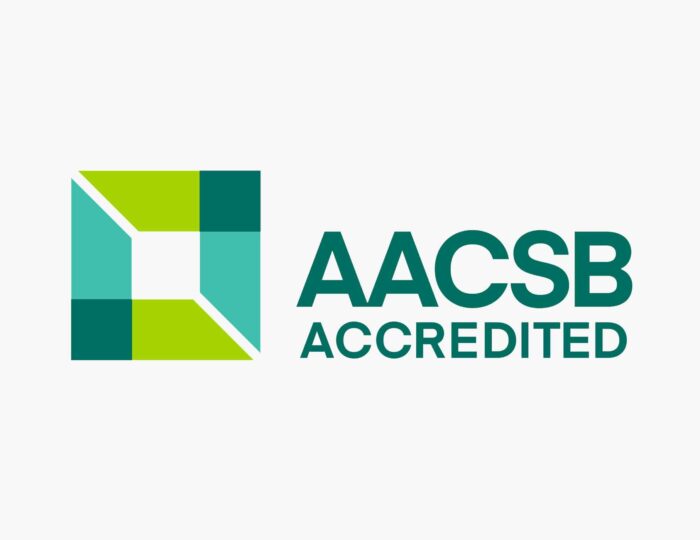 Nationally Accredited
The College of Business is one of only 800 schools worldwide to be accredited by the Association to Advance Collegiate Schools of Business (AACSB).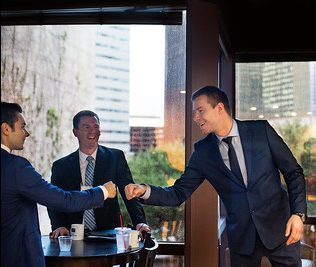 Industry Connections
Through guest speakers, company tours and internships, professional networking, and other opportunities, students, faculty and alumni are connected with the business community.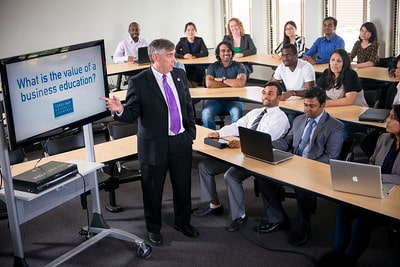 Accomplished Faculty
Engage with exceptional faculty who are industry leaders and significant scholars, producing cutting-edge research in their field.
Back to menu
MS Management Curriculum
Curriculum
Prerequisites for non-business undergrad majors
Prerequisites for non-business undergrad majors
Get your basics. Don't have an undergraduate degree in business? No problem, we've got you covered.
Business Concepts and Tools (MGT 503)
Core Management Courses
Core Management Courses
Develop Professional Skills. Dive into topics like organizational behavior, operations management, and human resource management, covered in the core courses
Management Research Methods (MGT 595)
Management and Organizational Behavior (MGT 585)
Managerial Metrics and Decision Making (MGT 571)
Current Issues in Human Resource Management (MGT 592)
Operations Management (MGT 575)
Strategic Management (MGT 527)
Electives
Electives
Make it your own. Customize your degree with electives covering a wide range of business subjects.
4 Management courses from the COB catalog
Available Minors
Available Minors (4 Courses)
Invest in your future. Stand out from the crowd by adding a minor to your degree.
Business Analytics
Cyber Security
Digital Marketing
Economics
Finance
Financial Planning
Economics of U.S. Healthcare
Marketing Analytics
Corporate Management
Real Estate
Available Certificates
Available Certificates ( no prerequisite courses required)
Get noticed. Add a certificate to boost your job skills and get hired!
Auditing and Forensic Accounting
Business Analytics
Economics of US Healthcare
Operational Excellence
Tax Accounting
Back to menu
Management (MS) :: 1.06 PRACTICAL APPLICATIONS
PRACTICAL APPLICATIONS
A degree in management will offer you the opportunity to:
Develop critical thinking skills and applied management skills.
Learn from award-winning faculty with wide-ranging research interests.
Build a repertoire of relevant managerial tools and techniques.
Prepare for challenging careers in for-profit and non-profit organizations.
Recognize opportunity and value creation by leading people and managing resources.
Hone project management skills and learn to develop comprehensive project plans.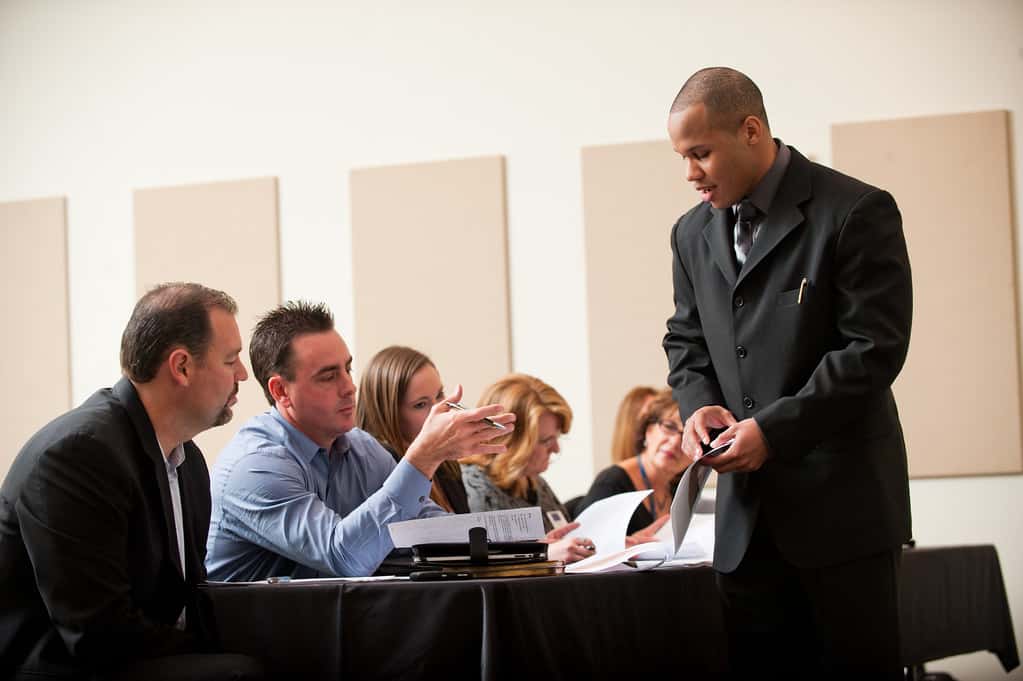 Back to menu
Management (MS) :: 1.02
Is this Program a Good Fit for You?
Management students are typically interested in:
Developing a greater repertoire of managerial tools and techniques
Project management
SAP
Six Sigma supply chain management
Human resource management
Back to menu
Management (MS) :: 1.11 WHAT YOU WILL LEARN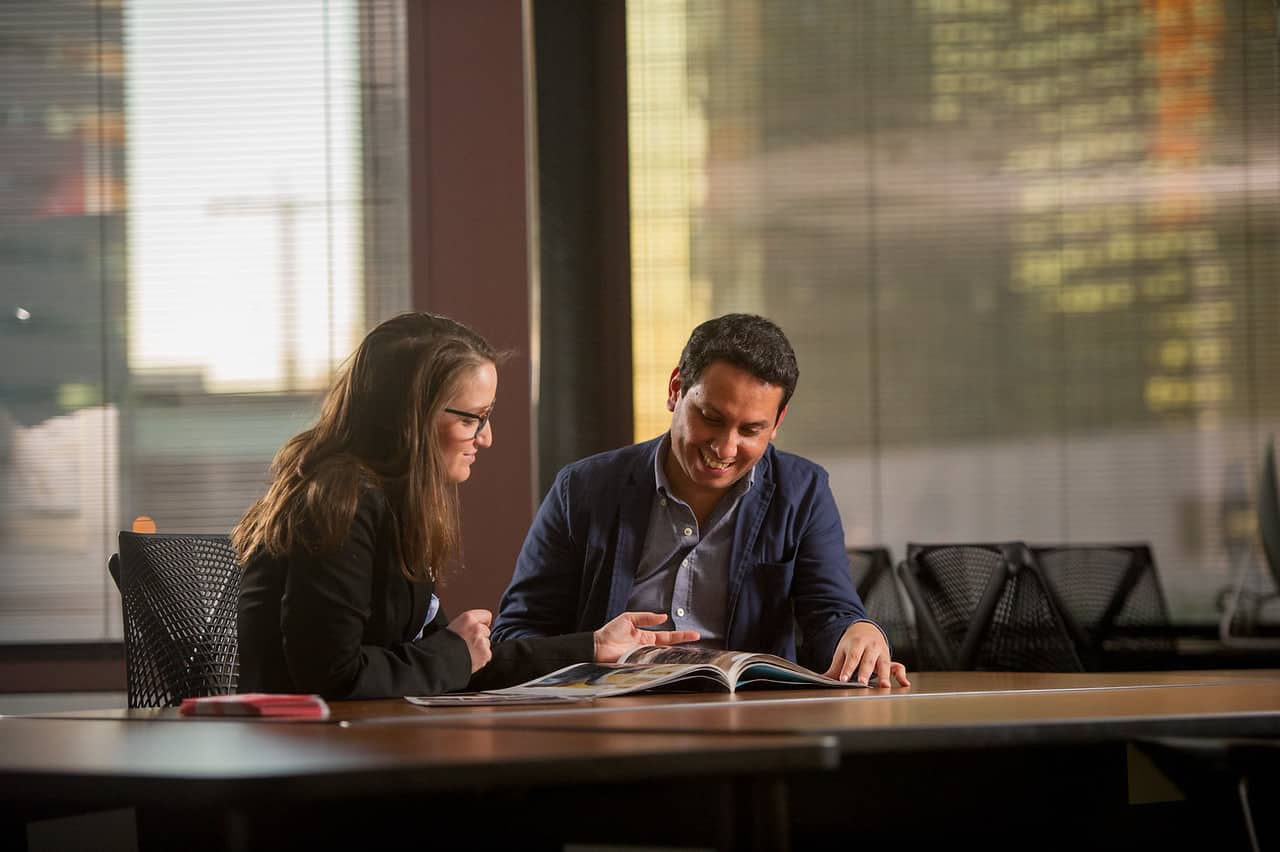 What You Will Learn
Through challenging, fast-paced coursework and collaboration with accomplished peers, the Master of Science in Management is a specialized program of study ideally suited for individuals seeking an educational experience with a coursework concentrated in leadership dynamics, supply chain management, and/or human resources management. You will develop the managerial tools needed to become professionally ready for any challenge.
Courses to Prepare You for Your Career
The foundation course covers topics including foundations of management, marketing environment and finance for decision-makers
Core business management courses including Management and Organizational Behavior, Quality Management and Global Strategic Management
Back to menu
Management (MS) :: 1.12 FEATURED COURSES
Featured Courses
Quality Management & Six Sigma
MGT 591
You will focus on the continuous improvement of processes, relationships, products, and services. Students completing this course will be able to establish and improve processes in educational institutions, engineering and manufacturing organizations, health care facilities, financial institutions, governmental agencies, and service organizations using Quality Management philosophies and Six Sigma tools.
Electronic Commerce
MGT 522
You will address key business and strategic management applications relevant to the use of internet technologies, including but not limited to internet business models, customer interface, market communications, and valuation. In addition, you will be exposed to technical issues.
Current Issues in Strategic Management
MGT 528
You will cover current issues in strategic management, including but not limited to such topics as competitive analysis, mergers and acquisitions, managerial ethics, global strategy, and corporate culture. Emphasis is placed on the development of critical thinking skills.
Back to menu
Management (MS) :: 1.07 Careers
Careers
The Master of Science in Management program provides students with the scientific knowledge and practical skills needed for effective leadership and management within dynamic business environments. Graduates are well-positioned to transition quickly when internship and job opportunities present themselves.
Career Possibilities and Current Median Salaries
https://www.mastersprogramsguide.com/highest-paying-masters/
Payscale.com
Back to menu
Management (MS) :: Student Organizations 1.132
Student Organizations
Management Club
Management Club is an academic club that is here to assist you in the business world, enhance your skills, and prepare you for leadership roles in your career. You are welcome to join, management major or not. We provide you an opportunity to develop personally and professionally through experiences such as touring companies like Amazon and L3, interactives meeting like resume builders, and hosting network events. We also participate in the yearly Lions Innovation Business Competition.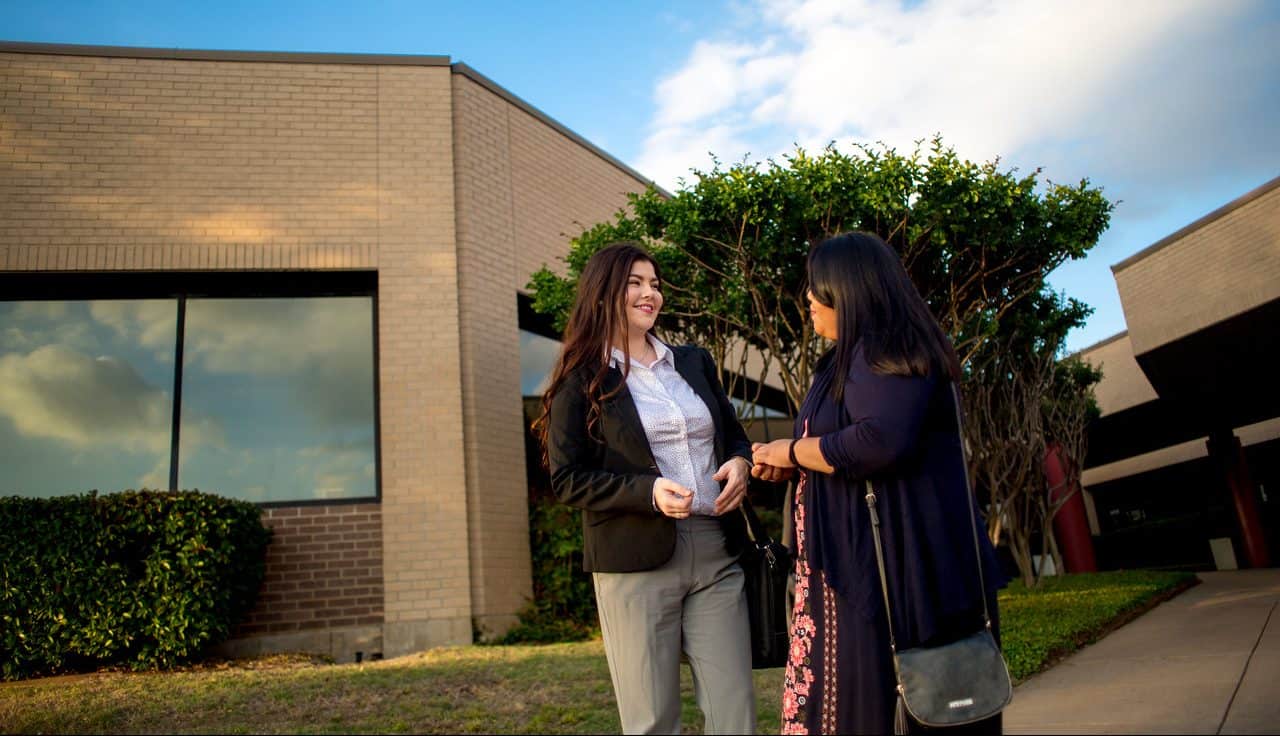 Back to menu
Graduate Business Program Costs
Program Costs
Use the following links to get further information to tuition and fees, financial aid and scholarships.
Back to menu
Management (MS) :: Staff 1.14a
DEPARTMENT CONTACT
Back to menu
Dean's Office Contact Information COB
Contact Us
P.O. Box 3011
Commerce, TX 75429-3011
Back to menu
START YOUR JOURNEY! Two buttons
START YOUR JOURNEY!
Back to menu