MBA VET:: intro with menu
use YOUR EXPERTISE AS A VETERAN
Give yourself a career boost with an MBA by taking 10 courses with other veterans and active military personnel. Designed to be affordable and flexible, the program enables you to learn new skills and apply your valuable military competencies to a business career. You will gain the knowledge, confidence and practical tools you need to compete in the marketplace.


This program is designed to be completed in one year, and you can even utilize the following VA education benefits to help pay for this program:
Post-9/11
Montgomery G.I. Bill
Ch. 31 VR&E
Hazlewood Act
Ch.1606 MGIB-SR
Military Tuition Assistance
Back to menu
Where It Is Offered
Dallas, Online
Foreign Language
No foreign language credits required
Delivery
Face-To-Face, Fully Online
Total Credit Hours
30 hours
Thesis Requirements
No thesis required
MBA Veterans Cohort :: Program costs
Use your military benefits
The tuition and fees for a graduate student in the College of Business taking nine credit hours is $3,820 for a Texas resident and $7,500 for a non-resident. You can utilize your military benefits to pay for the program. If you have questions about your benefits our how we can assist you, contact [email protected]
Back to menu
MBA Veterans Cohort :: Veterans benefits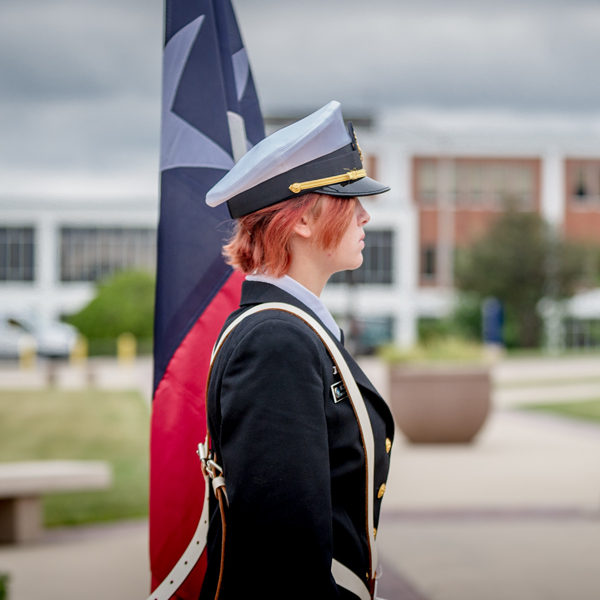 We are committed to veterans
Soldiers, sailors, airmen and marines are an important part of our legacy at A&M-Commerce. We appreciate your service and sacrifice, and we are committed to your successful transition from military to civilian life. This commitment includes helping you build on your strengths so you can achieve the degree you deserve.
Our Office of Veterans and Military Services can fill you in on all you need to succeed at TAMUC, including the admissions procedure, benefits, a GI comparison tool and more!
Back to menu
MBA Veterans Cohort :: Selling Points
Program advantages
8-week terms: Expedited terms allow students to focus on one topic at a time. During these courses, you will be able to synchronously join live during class time online.
Study with other veterans and active military members: A lock-step approach promotes an esprit de corps. We will host several events to bring the group together.
Affordability: A&M-Commerce offers one of the most affordable MBA options in Texas, and you can utilize your VA benefits to help cover the cost.
Flexibility: Two of the 10 courses are electives, allowing students to select any of our graduate courses.
Use of military experience: Courses will be taught with the understanding that many concepts have already been learned in the military but need to be recontextualized for the business landscape.
Job placement services: Prior to graduation, we will host a job fair with military recruiters and a networking event with military veteran alumni to help with career advancement and job placement.
In-person and online courses: Active military personnel and veterans may choose from face-to-face classes at our new Dallas site (8750 North Central Expressway) or online classes. All classes will be presented in a hybrid format, allowing students to attend class in person or online.
Large alumni network: A&M Commerce is a 135-year-old institution with a large alumni family that is willing to help graduates find jobs.
Diverse faculty (veteran, corporate and academic): The faculty teaching in this program are a mix of veterans, professionals with corporate experience and researchers, providing students a comprehensive educational experience.
Personal touch: We intend to keep this cohort relatively small and tight-knit to ensure optimal learning and engagement.
Back to menu
MBA Veterans Cohort :: schedule and CURRICULUM copied not edited copied not edited
Curriculum
Prerequisite for Non-Business Undergrad Majors
Prerequisite for Non-Business Undergrad Majors:
Get your basics. Don't have an undergraduate degree in business? No problem, we've got you covered.
*Note, this course must be taken prior to the start of the Fall 2022 semester so that all students are at the same level when the cohort begins.
Core MBA Courses
Core MBA Courses:
Develop Professional Skills. Dive into topics like economics, finance, monetary management, and marketing management covered in the core courses.
Applied Business Research (ECO 595)
Managerial Economics (ECO 562)
Advanced Managerial Accounting (ACCT 525)
Financial Management (FIN 504)
Business Analytics for Managers (BUSA 511)
Management and Organizational Behavior (MGT 585)
Marketing Management (MKT 521)
Strategic Management (MGT 527)
Electives
Electives:
Make it your own. Customize your degree with electives covering a wide range of business subjects.
2 Courses from COB Catalog
Note: These elective courses will not be taken with your cohort to offer you the flexibility to customize/tailor your program.
Available Minors
Available Minors (4 Courses):
Invest in your future. Stand out from the crowd by adding a minor to your degree.
Accounting
Agribusiness
Business Analytics
Cyber Security
Digital Marketing
Economics
Finance
Financial Planning
Economics of U.S. Healthcare
Marketing
Marketing Analytics
Corporate Management
Real Estate
general Course Sequence
| | | |
| --- | --- | --- |
| | Blended (Tuesday nights, 6:15-8:55 p.m.) | Online |
| Fall 1 | ECO 562 – Managerial Economics | BUSA 511 – Business Analytics for Managers |
| Fall 2 | ECO 595 – Applied Business Research | MKT 521 – Marketing Management |
| Spring 1 | ACCT 525 – Advanced Managerial Accounting | MKT 585 – Management and Organizational Behavior |
| Spring 2 | MGT 527 – Strategic Management | FIN 504 – Financial Management |
| Summer 1 | MGT 575 – Operations Management (elective) | |
| Summer 2 | MGT 583 – Seminar in Leadership (elective) | |
Notes
In-person (blended) courses will be held Tuesday nights beginning at 6:15 p.m. at the A&M-Commerce Dallas site.
You will register for specific course sections designated as "Veterans Only"
If you fail an in-person (blended) course, you may take it again online.
MGT 527 is considered a capstone course and should be taken near the end of the program. This course includes a comprehensive exam.
You may contact your advisor if exceptions to the above schedule are needed.
Back to menu
MBA Veterans Cohort :: Practical Applications
PRACTICAL APPLICATIONS
An MBA degree will offer you the opportunity to:
Learn how to use the important statistical tools needed to analyze data that result in strong decision-making.
Apply your leadership ability to the corporate context by honing your influence and conflict resolution skills.
Make strong financial decisions with knowledge in reporting, risk analysis and capital budgeting.
Develop strategies that lead to a competitive advantage.
Learn how to gather, analyze, and present data for better decision-making.
Learn about buyer behavior and developing a strategic marketing plan to gain an edge over the competition.
Understand how to read the external and internal environments and develop strategies that lead to a competitive advantage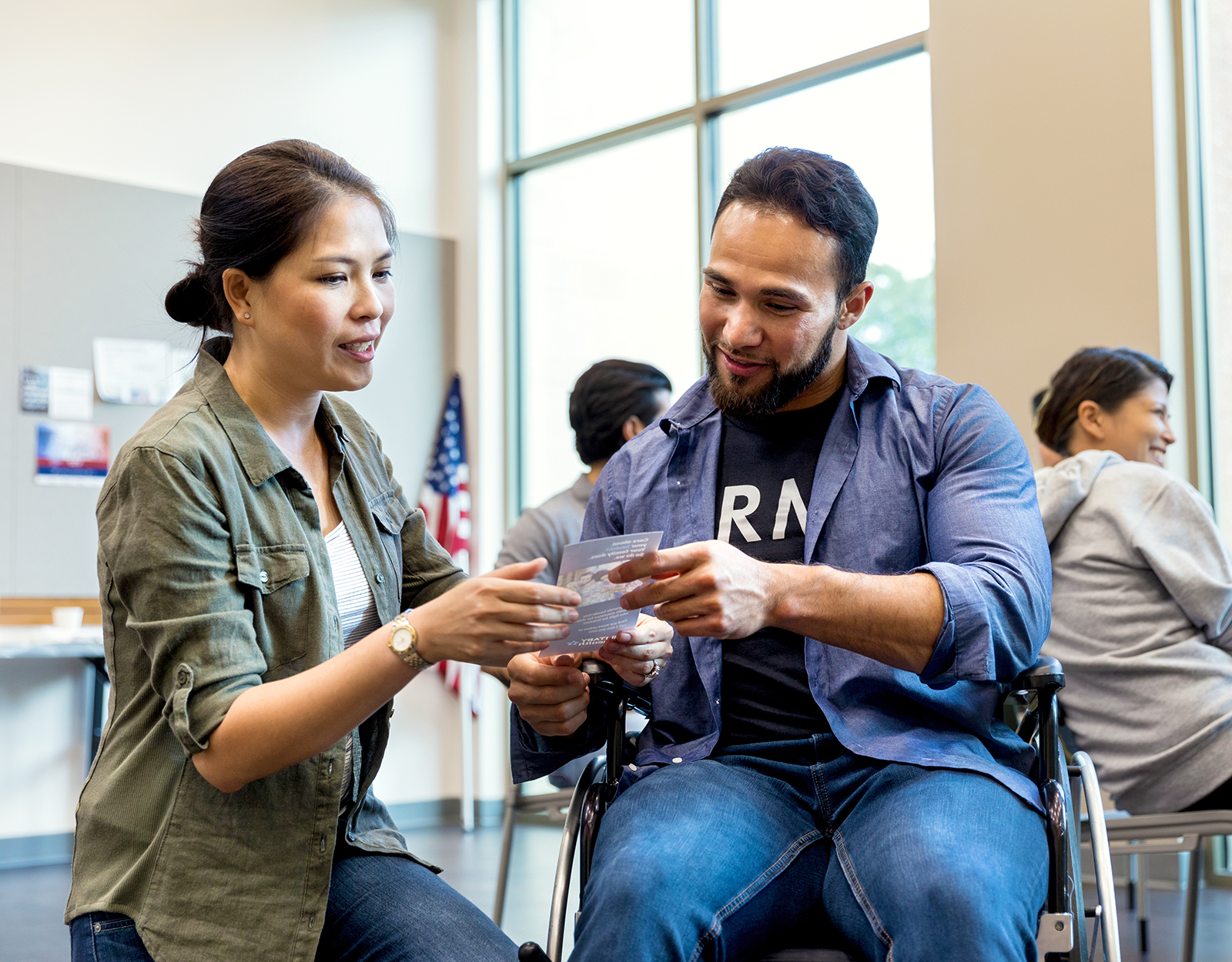 Back to menu
Business Administration (MBA) :: 1.07 Careers
Careers
An MBA degree from A&M-Commerce is designed to challenge and sustain your intellectual curiosity while providing the general and specialized knowledge necessary for professional success, personal growth and responsible citizenship. You'll learn how to identify problems, research information, quantitatively analyze data, and successfully implement solutions that create value while collaborating on diverse teams.
Career Possibilities and Current Median Salaries
Allbusinessschools.com/mba/salary
Payscale.com
Back to menu
veterans-cohort :: Business Administration MBA Admissions Requirements
Admission
Deadlines
Applications are accepted throughout the year.
Note: The GRE or GMAT is not required to be accepted into this program.
Your Path to Becoming a Lion
Back to menu
MBA Veteran's Cohort :: Veteran employee spotlight
Our Veteran faculty and staff are here to assist you!
Back to menu
MBA vet :: Staff 1.14a copied
DEPARTMENT CONTACT
Back to menu
Contact Us
P.O. Box 3011
Commerce, TX 75429-3011
Business Administration (MBA) :: 1.14 RELATED DEGREE PROGRAMS
Related Degree Programs
Back to menu