Guide patients and their families
Advance your nursing career to the next level. In collaboration with a licensed physician, nurse practitioners often serve as primary caregivers, providing comprehensive health care for individuals and families. Our Master of Science in Nursing degree program provides the opportunity to deepen your knowledge within a particular specialty area or build a foundation for doctoral-level coursework. You have flexibility with online courses and intensive and clinical days. Take the step toward elevating your career today at A&M-Commerce.
Where It Is Offered
Commerce
Duration
2 years (full-time)-3 years (part-time)
Foreign Language
No foreign language credits required
Total Credit Hours
46 hours
Thesis Requirements
No thesis required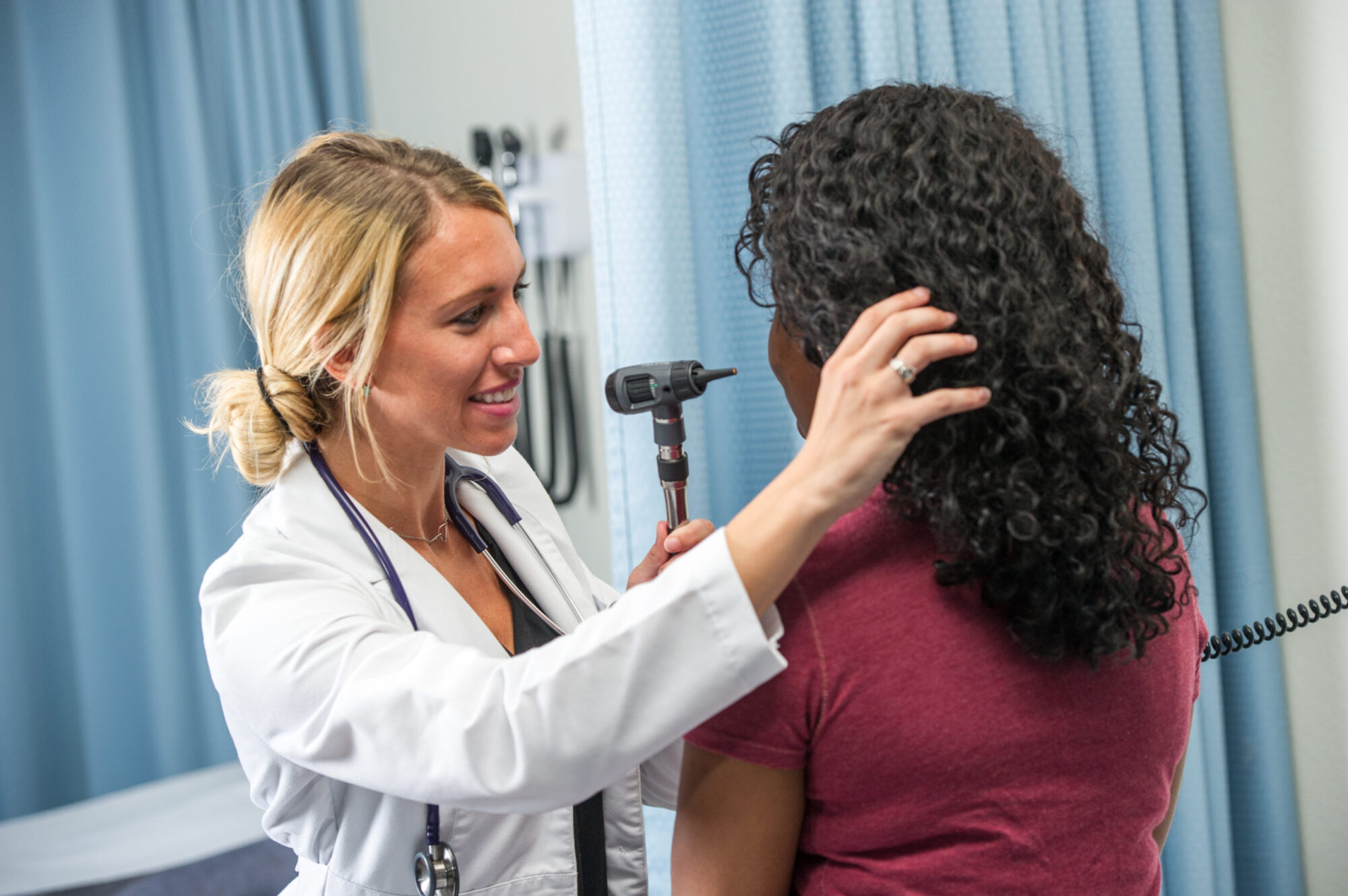 Master of Science in Nursing – Nurse Practitioner :: PRACTICAL APPLICATIONS
PRACTICAL APPLICATIONS
A degree in nursing will offer you the opportunity to:
Develop advanced critical thinking skills through a focus on creative and intellectual processes.
Deepen your knowledge and experience to promote quality of life from birth to death.
Learn to respond to the changing needs of society while practicing within the established ethical, legal and competency standards of practice frameworks.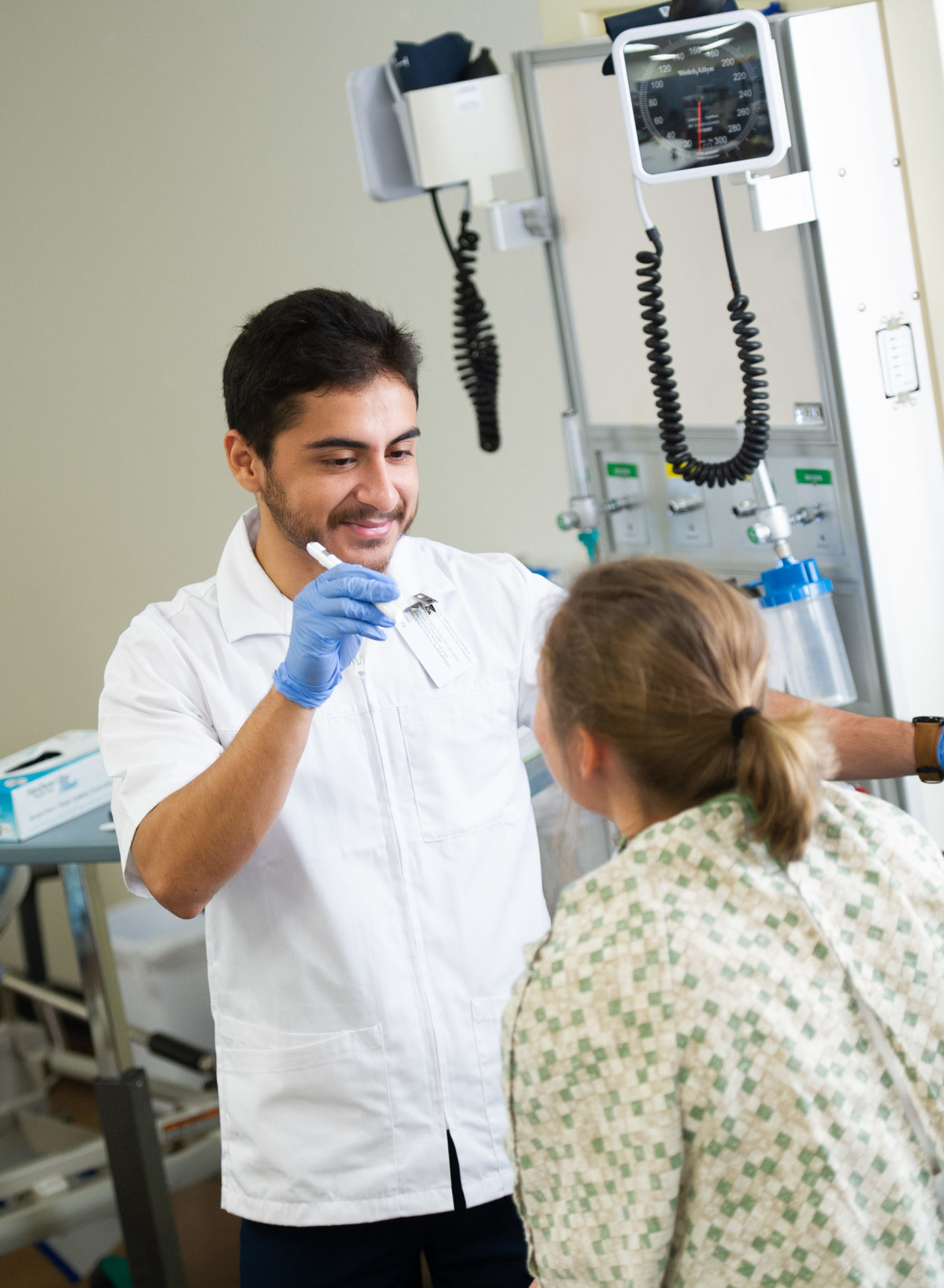 Back to menu
Master of Science in Nursing – Nurse Practitioner :: WHAT YOU WILL LEARN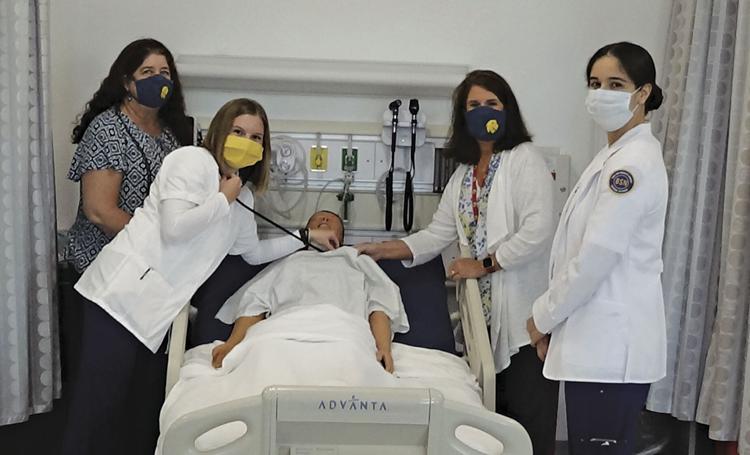 What You Will Learn
Learn more about advanced techniques and theories to care for, and in some cases cure individuals. You'll also refine your research skills specific to the nursing profession through evidence-based practice, research utilization and knowledge transformation processes so you can continue to improve after graduating.
Courses to Prepare You for Your Career
Foundation courses including advanced pathophysiology, pharmacology and health assessment.
Back to menu
Graduate Program Cost
PROGRAM COSTS
Tuition and fees for graduate students taking nine credit hours are $3,669 for Texas residents and $7,341 for non-residents.
Back to menu
ADMISSIONS REQUIREMENTS International/Domestic Tabs
Admission
Back to menu
Master of Science in Nursing – Nurse Practitioner :: Staff
We are here to help!
Back to menu
Master of Science for Nursing Family Practitioner :: Frequently Asked Questions
Frequently Asked Questions
Are classes offered online?
How long will it take to complete the program?
How many semester credit hours does it take for completion of the program?
What is the clinic hours requirement?
Is there a thesis?
Is there a GPA requirement?
What is the application deadline?
What materials do I need to submit?
For details about the materials that you need to submit, refer to the Admission section above.
You can also refer to the MSN Student Guide.
What qualifications are necessary to apply?
Bachelor of Science in Nursing degree from a nationally accredited program
Basic undergraduate statistics course
Unencumbered, unrestricted license to practice as a Registered Nurse in the state of Texas
Official GRE scores or undergraduate GPA of 3.0 or higher in the last 60 hours of coursework
Back to menu
Nursing family nurse Practitioner (MSN) Request Information
Back to menu