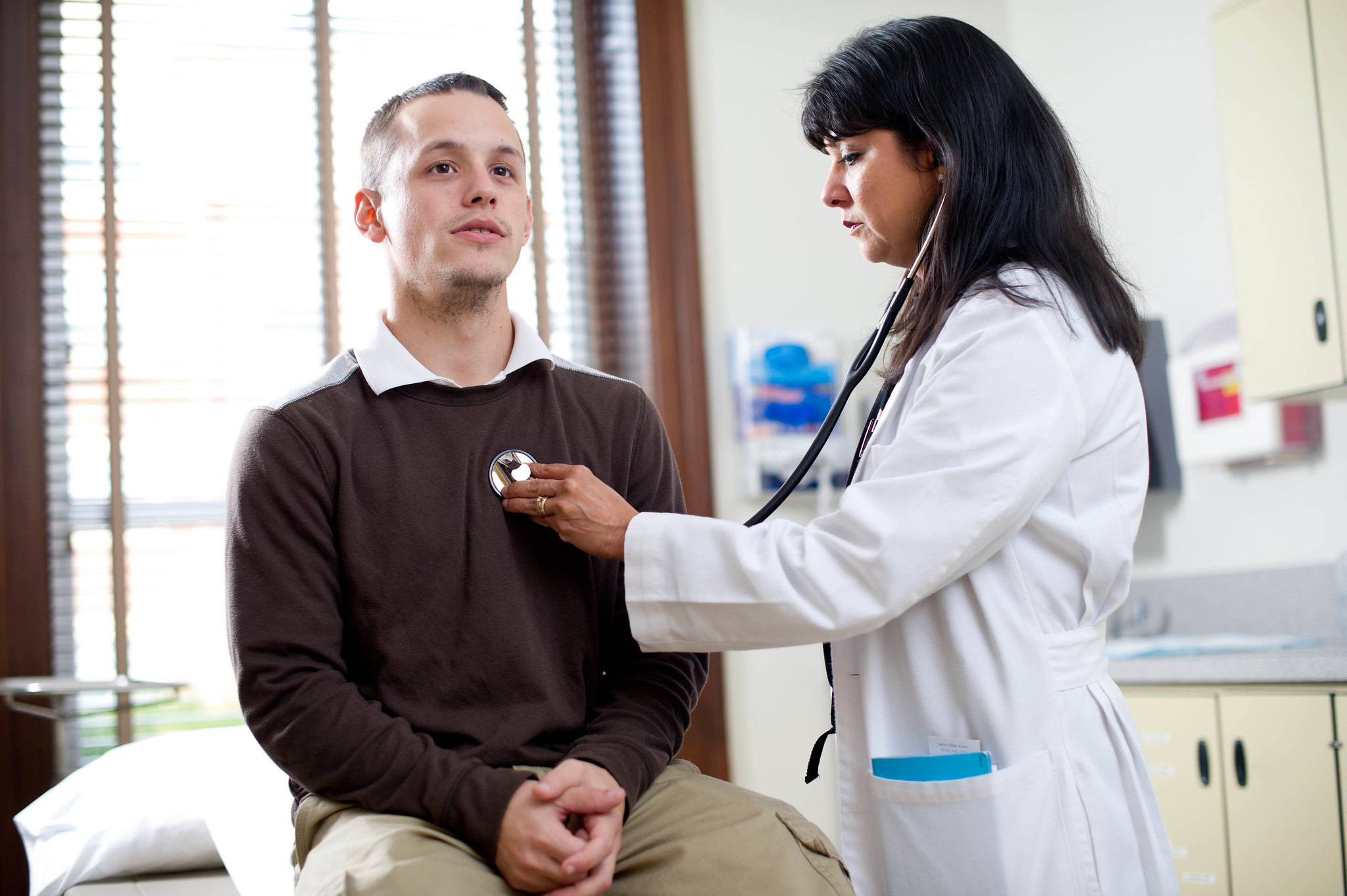 Advance Your Nursing Career
In collaboration with a licensed physician, nurse practitioners often serve as primary caregivers, providing comprehensive health care for individuals and families.
Advance your nursing career to the next level. Our Master of Science in Nursing degree program provides the opportunity to deepen your knowledge within a particular specialty area or build a foundation for doctoral-level coursework. You have flexibility with online courses and intensive and clinical days. Take the step toward elevating your career today at A&M-Commerce.
Where It Is Offered
Commerce
Duration
2 years (full-time)-3 years (part-time)
Foreign Language
No foreign language credits required
Delivery
Blended (50-85% Online)
Total Credit Hours
46 hours
Thesis Requirements
No thesis required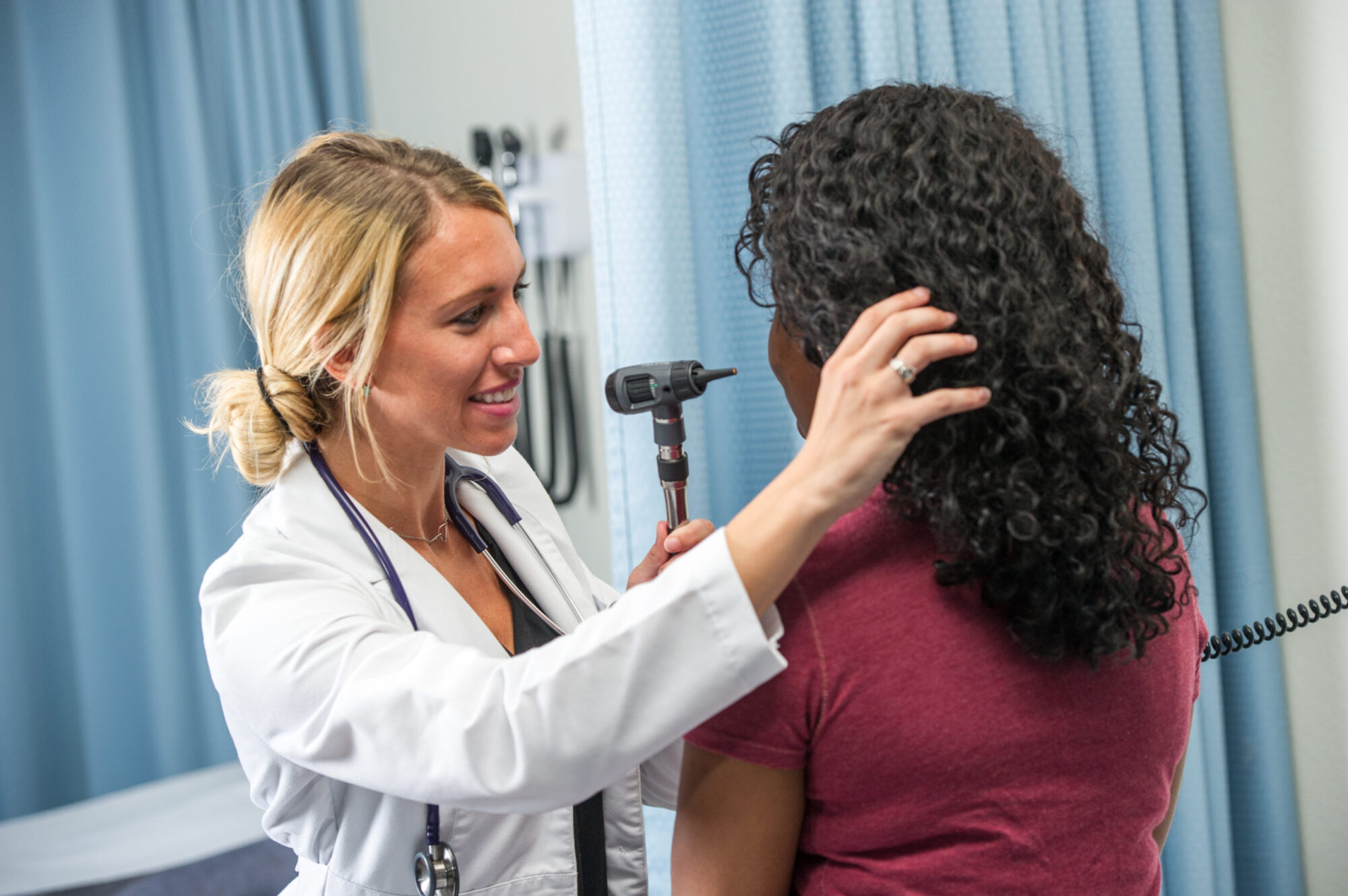 SEE YOURSELF SUCCEED WITH A DEGREE IN NURSING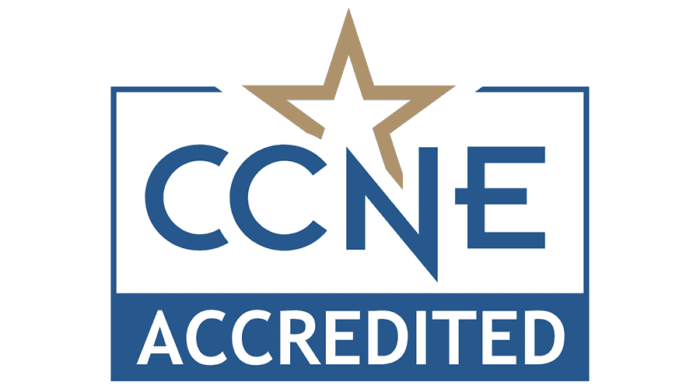 Nationally Accredited Program

Focused Clinical Experience
Acquire traditional, hands-on practice in a variety of clinical settings.
Respond to a Growing Need
Advance your skills by becoming a nurse practitioner and meet the growing need in healthcare.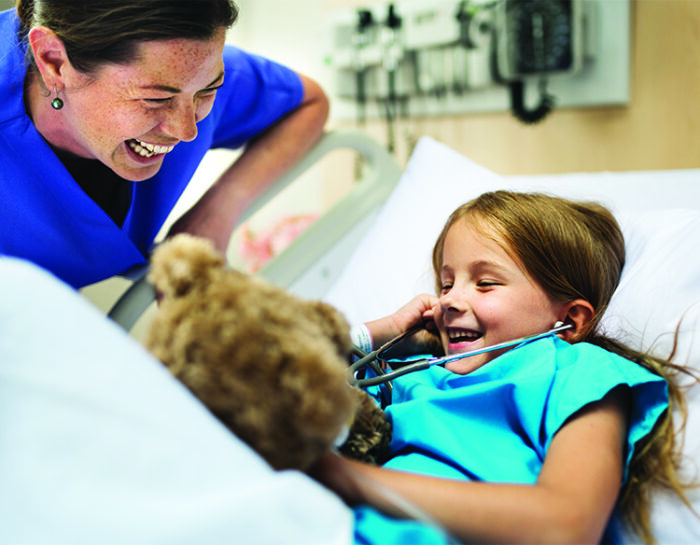 Outstanding Faculty
Work side-by-side with our highly-skilled faculty.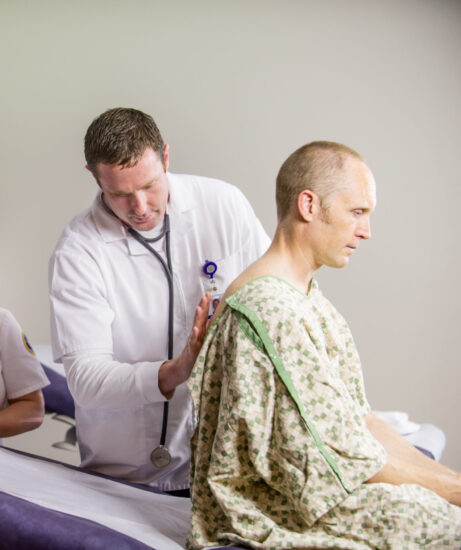 Authentic Experiences
Use your expertise in patient-care and communication technologies to deliver and coordinate high quality health care.
PRACTICAL APPLICATIONS
A degree in nursing offers the opportunity to:
Develop advanced critical thinking skills through a focus on creative and intellectual processes
Deepen your knowledge and experience to promote quality of life from birth to death
Learn to respond to the changing needs of society while practicing within the established ethical, legal and competency standards of practice frameworks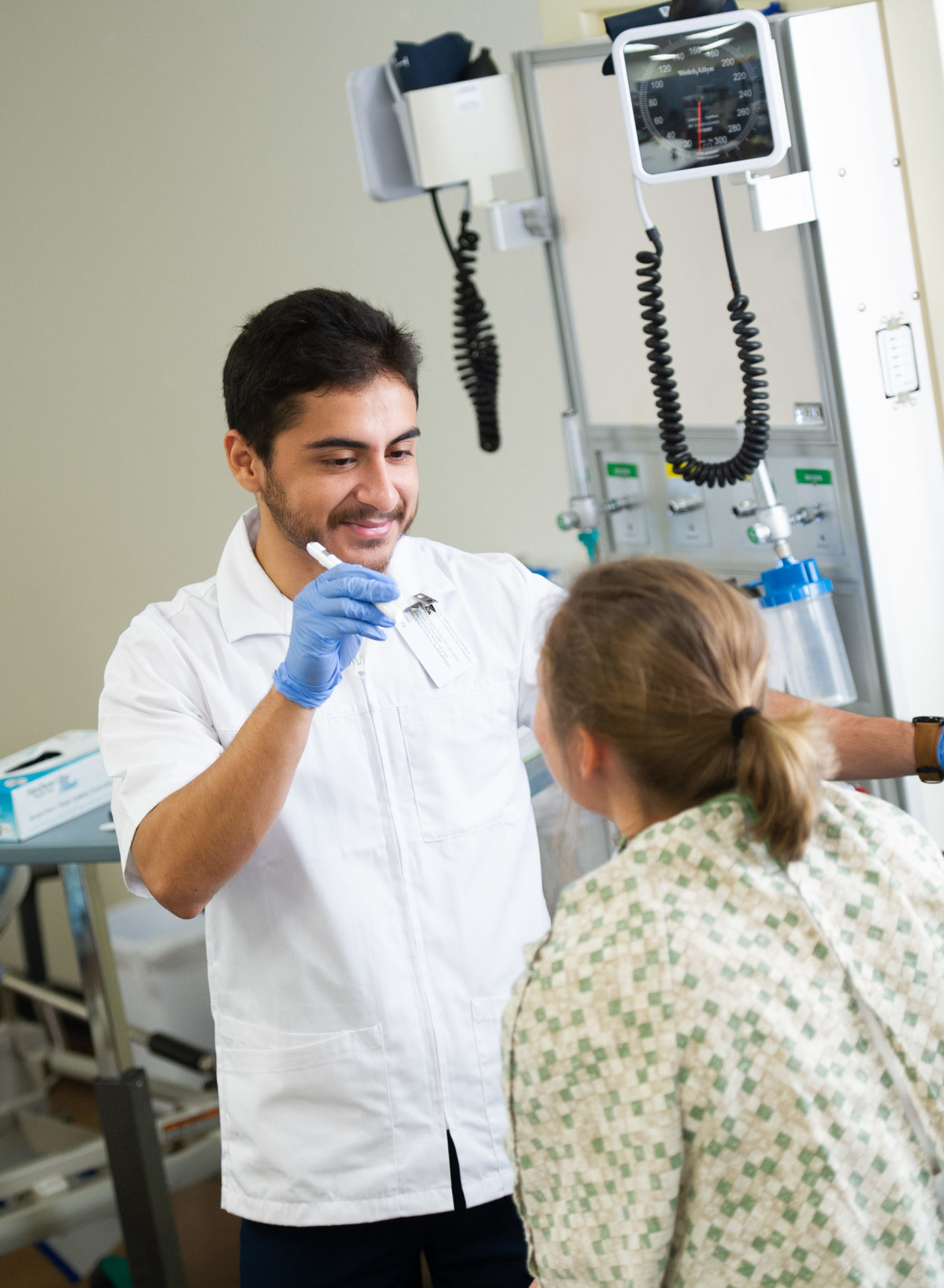 Careers
The Bureau of Labor Statistics reports, "overall employment of nurse anesthetists, nurse midwives and nurse practitioners is projected to grow 45 percent from 2019 to 2029, much faster than the average for all occupations, primarily because of an increased emphasis on preventive care and demand for healthcare services from an aging population."
The majority of our graduates work in various health settings and provide nursing care for individuals, families and communities. Others pursue further graduate studies with the goal of a Doctor of Nursing Practice (DNP) degree or a Ph.D. to teach in higher education or conduct research.
Career Possibilities and Current Median Salaries
Healthcare diagnosing or treatment practitioners (National Median)
Nurse anesthetists, nurse midwives and nurse practitioners (DFW Metro Area)
US DOL Bureau of Labor Statistics, Occupational Outlook Handbook, 2020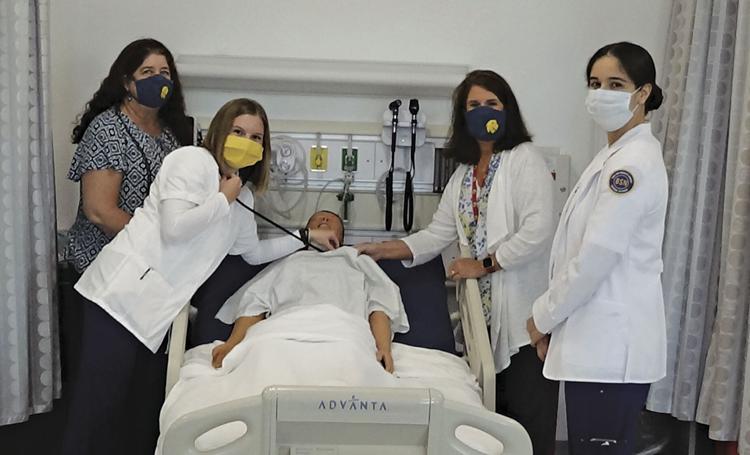 What You Will Learn
Learn more about advanced techniques and theories to care for, and in some cases cure individuals. You'll also refine your research skills specific to the nursing profession through evidence-based practice, research utilization and knowledge transformation processes so you can continue to improve after graduating.
Courses to Prepare You for Your Career
Foundation courses including advanced pathophysiology, pharmacology and health assessment.
Featured Courses
Primary Care Procedures
NURS 5307
Learn the skills needed to manage frequently encountered problems including a clinical component. Prerequisites: Instructor Permission.
Theoretical Foundations in Nursing
NURS 5301
Investigate the philosophical and theoretical bases, underlying concepts and operations inherent to nursing and practice. Prerequisites: Instructor Permission.
Nurse Practitioner Role
NURS 5312
Explore the role of the nurse practitioner in advanced practice. Prerequisites: Instructor permission.
Informatics in Health Care
NURS 5207
Apply computer technology to healthcare management of individuals and groups, with recognition of the social, ethical, and legal issues involved.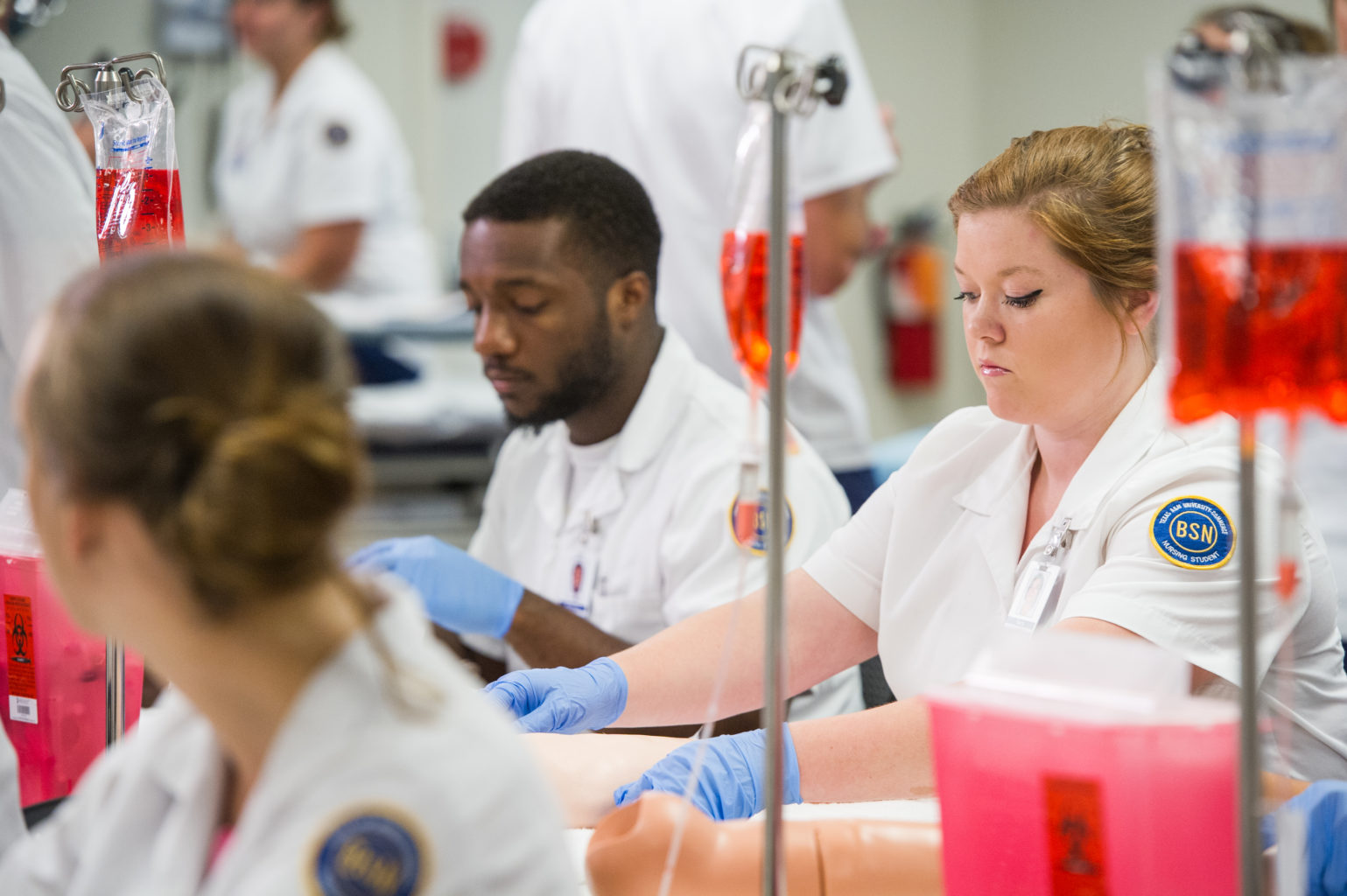 Course Delivery and Resources
Courses for the MSN Nurse Practitioner program are completely online with intensive and clinical days in various healthcare settings.
Graduate Program Cost
PROGRAM COSTS
Tuition and fees for graduate students taking nine credit hours are $3,669 for Texas residents and $7,341 for non-residents.
Back to menu
ADMISSIONS REQUIREMENTS International/Domestic Tabs
Admission
Back to menu
Contact Us
2210 Highway 24
Commerce, TX 75429
P.O. Box 3011
Commerce, TX 75429-3011
Frequently Asked Questions
Is there a thesis?
There is no thesis.
There is a scholarly practice intervention project at the end of the curriculum.
Are classes offered online?
It is a hybrid format where some classes are on campus (web-enhanced) and others are online.
How long will it take to complete the program?
How many semester credit hours does it take for completion of the program?
What is the clinic hours requirement?
Clinical credit is given at a 1:3 ratio. One semester credit hour of clinical is the equivalent of 3 hours spent in the clinical setting each week per spring or fall semester.
Is there a GPA requirement?
If GPA in the last 60 hours of coursework is not a 3.0 or higher, you must take GRE to be considered for acceptance into the program.
What is the application deadline?
Application must be initiated by May 15 for fall admission with all application materials submitted by June 1.
Application must be initiated by November 1 for spring admission with all application materials submitted by November 30.
What materials do I need to submit?
For details about the materials that you need to submit, refer to the Admission section above.
You can also refer to the MSN Student Guide.
What qualifications are necessary to apply?
Bachelor of Science in Nursing degree from a nationally accredited program
Basic undergraduate statistics course
Unencumbered, unrestricted license to practice as a Registered Nurse in the state of Texas
Official GRE scores or undergraduate GPA of 3.0 or higher in the last 60 hours of coursework
START YOUR JOURNEY! Two buttons
START YOUR JOURNEY!
Back to menu