Inspire Others. Teach English.
If you want to teach English but hold a bachelor's, master's or doctoral degree in a discipline other than English, this 18-hour graduate certificate is designed with you in mind. Upon completion, you will be prepared to teach high school dual-credit (simultaneous high school and college) and college English courses. Please contact your school district to verify that the graduate certificate qualifies you to teach dual enrollment courses.
Where It Is Offered
Commerce, Online
Foreign Language
Foreign language optional
Delivery
Face-To-Face, Fully Online
Total Credit Hours
18 Hours
Thesis Requirements
No Thesis required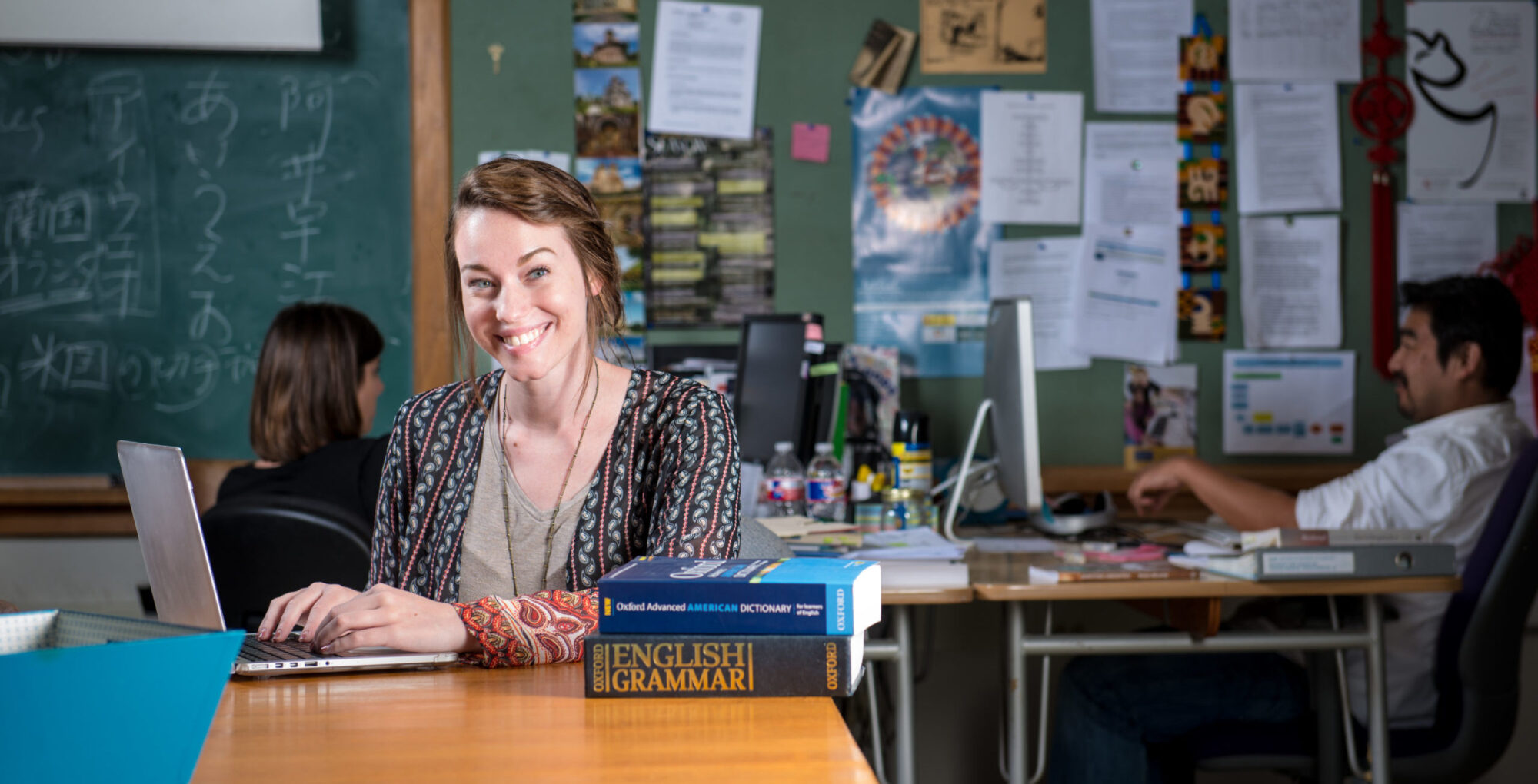 Professional Advancement in English Studies Graduate Certificate :: Admissions Section, Domestic
Deadlines
Applications are accepted throughout the year.
Your Path to Becoming a Lion
Step 1. Submit Application
Submit your application through ApplyTexas.
Select "Create a new graduate school admissions application."
Select "Texas A&M University-Commerce (Commerce)" as your "Target University."
Select "Professional Advancement in English Studies, Graduate Certificate" as your "Major."
Pay the $50 application fee.
Wait to receive an application confirmation email before proceeding to the next step.
After you submit your application, the Graduate School will send a confirmation email within two business days to the personal email account you used for ApplyTexas.
Provisional Status
After you submit your application, you may be granted provisional status, which means you can enroll in one semester of courses. You will not be eligible for financial aid until you submit all of your documents and are accepted into the program.
Step 2. Submit Documents
Submit the following documents after you receive an application confirmation email.
Official Transcripts
Contact your previous institution(s) and request that they send your official transcripts to [email protected].
We recommend that you request transcripts for all of your academic work.
Postal Alternative
If your institution is unable to submit a digital copy, hard copies may be mailed to:
Texas A&M University-Commerce
Attn: Graduate School
PO Box 3011
Commerce, Texas 75429-3011
We will need official/original documents. If those documents are the only copies you have, the Graduate School can mail them back to you upon request. Contact [email protected] for more information.
Look for application updates in myLeo > Apps > Check Application Status
Once an admission decision has been made, you will receive an email to your student email account at myLeo > Apps > Leomail.
Step 3. Apply for Financial Assistance
Note: This graduate certificate does not qualify from Financial Aid.
Step 4. Register for Classes
Once registration opens and you are eligible to enroll, your graduate enrollment specialist will contact you to complete registration.
View your degree plan in DegreeWorks.
To register for classes, go to myLeo > Student Resources > Registration Menu.
Contact your graduate enrollment specialist if you have any questions regarding your degree plan and registration.
Back to menu
Professional Advancement in English Studies Graduate Certificate :: Course Requirements
Course Requirements
You must complete 18 hours of coursework for the Professional Advancement in English Studies graduate certificate. No course substitutions are allowed.
Course Offerings:
ENG 503 Marginalized Literatures
ENG 504 Picture Books, Graphic Narratives, and the Art of Images
ENG 509 Literary Genres
ENG 513 Composing in the 21st Century
ENG 515 Histories & Theories of Rhetoric
ENG 522 Major Figures in American Literature
ENG 537 Modern Transformations: British and Irish Literature
ENG 555 General Linguistics
ENG 611 Writing with Digital Media
ENG 776 Methods and Methodologies in Writing Studies
Back to menu
Professional Advancement in English Studies Graduate Certificate :: Staff
We are here to help!
Back to menu
Contact Us
Department of Literature and Languages
Professional Advancement in English Studies Graduate Certificate :: Request More Information
Back to menu