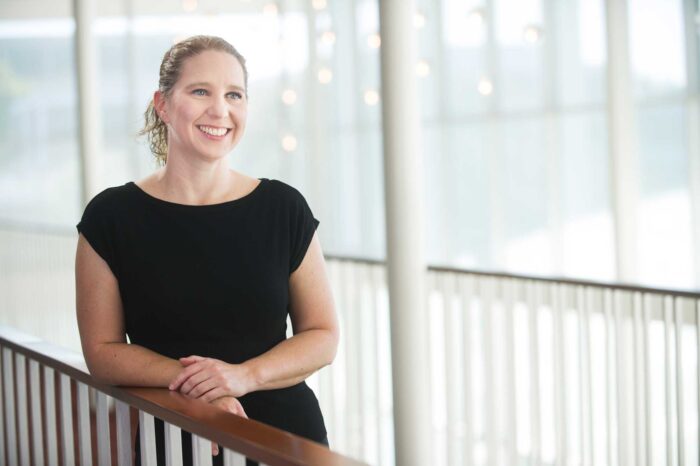 Libby Vanatta
Instructor of Music, Piano and Pedagogy
Music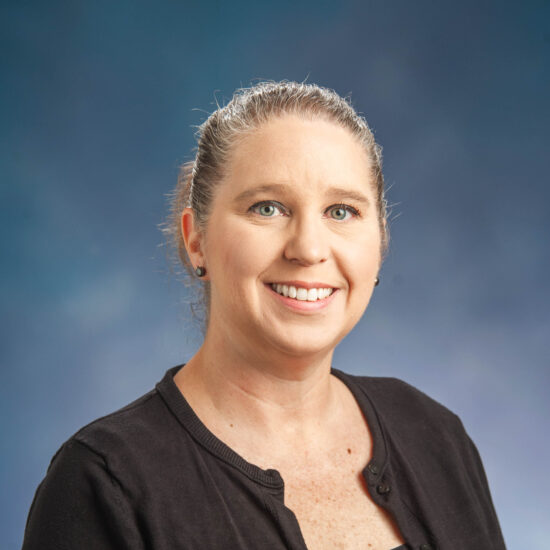 Office
New Music Building 230
Libby Vanatta, a native of Middle Tennessee, joined the music faculty at A&M University-Commerce in 2010 as Instructor of piano. She currently teaches class piano, piano pedagogy, piano literature, and private piano lessons as well as coordinating accompanying serves for the department. An active accompanist in Commerce, Ms. Vanatta has also performed throughout the country at conferences, competitions, and in guest artist recitals. Passionate about chamber music, Ms. Vanatta formed Doppio Movimento in 2011 with her Texas A&M University-Commerce colleague, Dr. Luis Sanchez. The duo gives regular performances and presentations including a presentation at the 2013 Texas Music Teachers Association conference on how to use piano duets to teach other musicianship skills in regular piano lessons.
Prior to her appointment at A&M-Commerce, Ms. Vanatta taught at The University of Southern Mississippi (Hattiesburg, MS), Indiana State University (Terre Haute, IN), and Millikin University (Decatur, IL). Her teaching responsibilities have included music theory classes, class piano, and applied lessons. In addition to teaching and accompanying, she also served as coordinator of graduate studies at The University of Southern Mississippi and coordinator of class piano at Millikin University.
Through the various university community outreach programs, Ms. Vanatta has taught Musikgarten classes, private piano lessons, theory/musicianship classes for kids, and beginning group classes for all ages. For eight years, she spent her summers working for Illinois Summer Youth Music camps at the University of Illinois, teaching theory classes, class piano, and music listening classes, and as piano camp instructor. For five of the ten years she spent teaching in the Piano Laboratory Program at the University of Illinois, she served as coordinator of the program, managing its day-to-day activities.
Designated a Nationally Certified Teacher of Music by the Music Teachers National Association, Ms. Vanatta continues to be active in the organization as advisor to the TAMU-C Collegiate Chapter and Treasurer for Hunt County MTA. While in Mississippi, she served on the Mississippi Music Teachers Association board as Certification Chair. She is also a member of the National Federation of Music Clubs, National Guild of Piano Teachers, and Sigma Alpha Iota international music fraternity where she serves as Director for the Graduate Performance Awards.
Ms. Vanatta has served as adjudicator for many events including state solo and ensemble competitions, ensemble festivals, sonata/sonatina festivals, Piano Guild auditions, NFMC festivals, and MTNA state syllabus events. She served as examiner during the summer of 2013 for the International Piano Performance Examination Committee in Taiwan. In addition to administering piano examinations all over Taiwan, Ms. Vanatta also participated in a charity concert given in Tainan.
Ms. Vanatta holds a Bachelor of Science in piano performance from Austin Peay State University in Clarksville, Tennessee, and a Master of Music in piano pedagogy from the University of Illinois, Urbana-Champaign.
Educational Background
M.M., Piano Pedagogy, University of Illinois, 2001
B.S., Piano Performance, Austin Peay State University, 1996
Featured Courses
MUS 136: Piano Class
MUS 151: Minor Applied Piano
MUS 236: Piano Class
MUS 331: Piano Pedagogy I
MUS 332: Piano Pedagogy II
MUS 531: Piano Pedagogy
Professional Organizations
Related News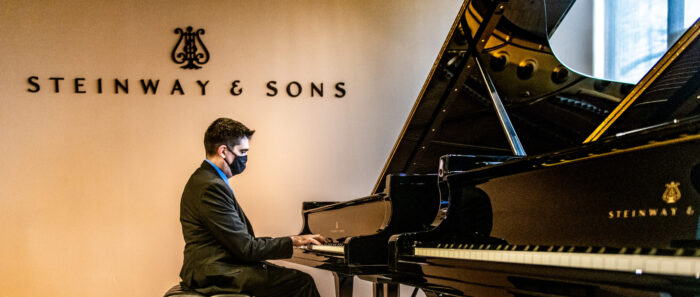 A&M-Commerce Department of Music Makes History as All-Steinway 'Spirio' School
The public profile of the Department of Music at Texas A&M University-Commerce is getting a big boost, giving students the opportunity to study piano with some of the most advanced technology in the industry thanks to the recent designation of TAMUC as an All-Steinway School. In addition, the university has the unique distinction of receiving […]