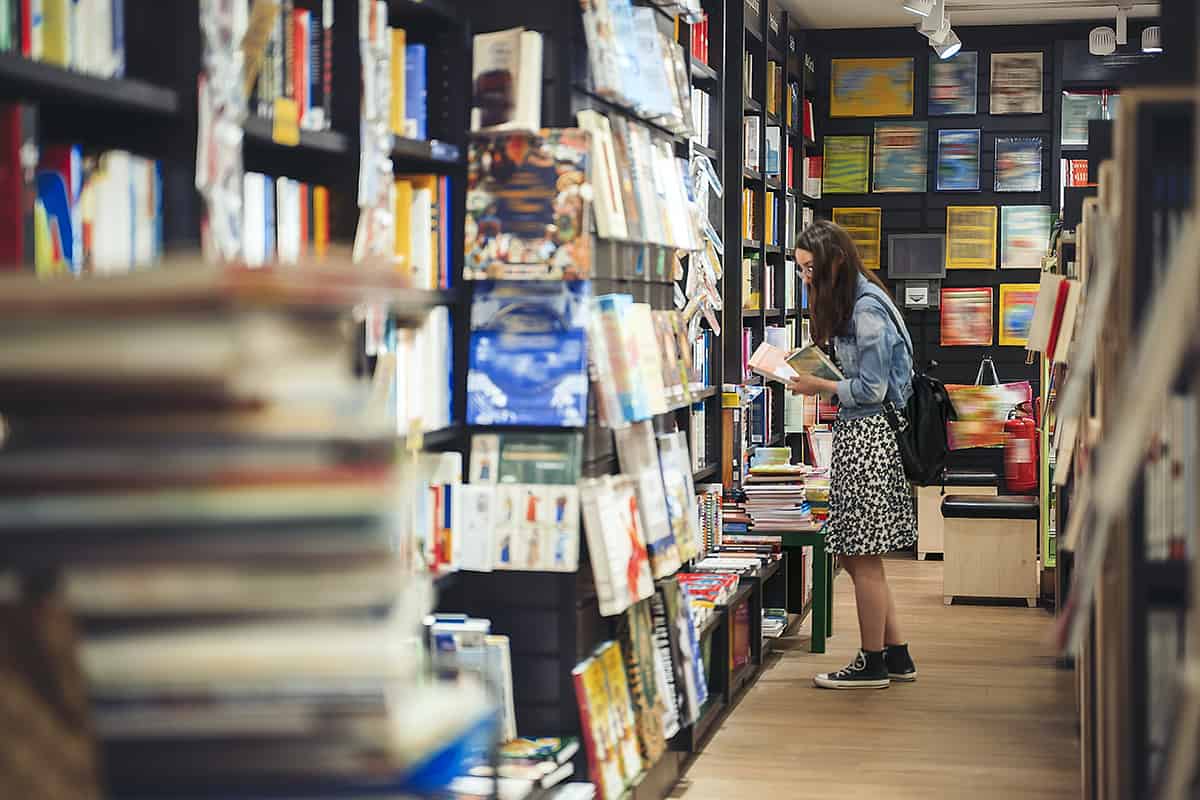 Forge Your Future by Designing Your Own Major
A degree in liberal studies from A&M-Commerce allows you the flexibility to create your path using cross-disciplinary studies that will prepare you for tomorrow's careers.
Are you a creative and independent person who is passionate about learning? Liberal studies allows you to major in emerging cross-disciplinary fields that will prepare you for the jobs of tomorrow. You will work one-on-one with a faculty mentor to design your own special major. Liberal Studies enables you to think critically, communicate complex ideas in understandable terms, imagine possibilities and adapt to changing priorities. These are the transferable skills that not only make hiring managers happy but will help you deal with people and challenges in the world.
Where It Is Offered
Commerce
Foreign Language
No foreign language credits required
Total Credit Hours
120 hours
Thesis Requirements
No thesis required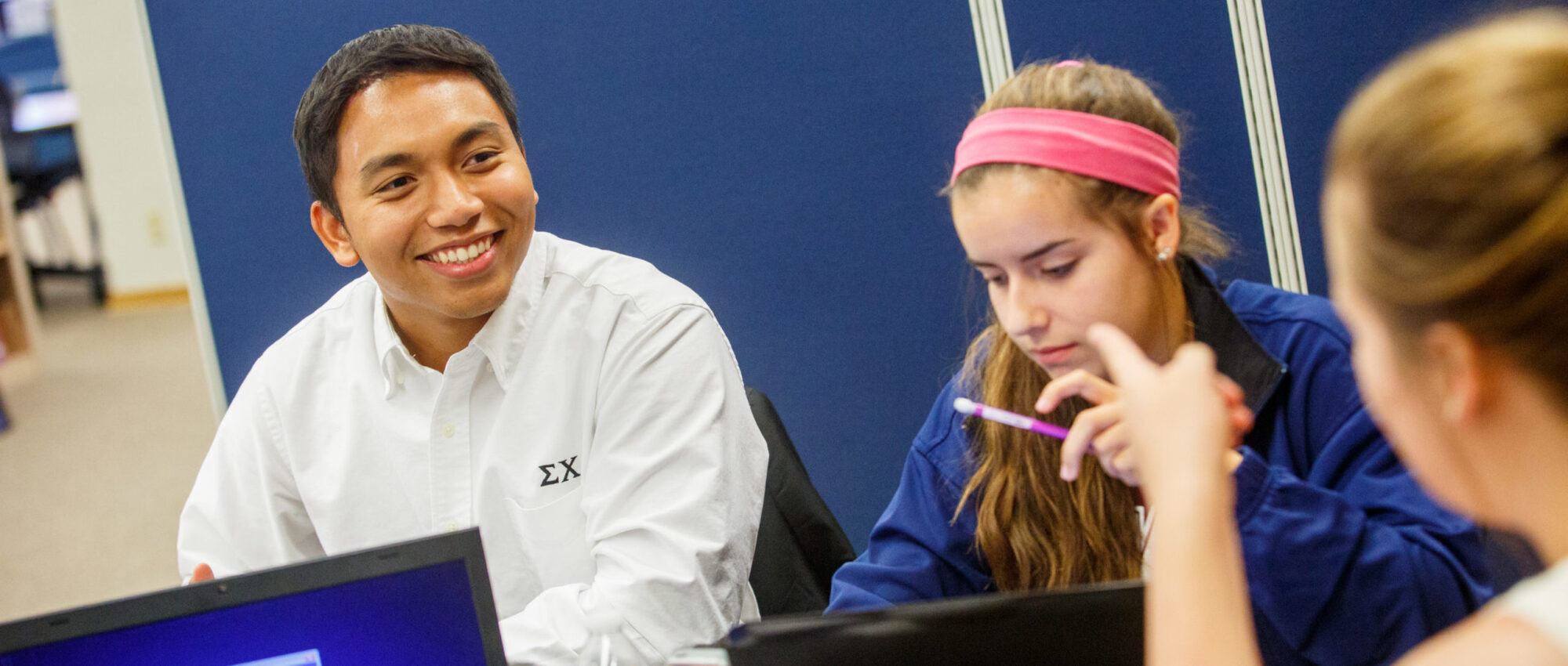 SEE YOURSELF SUCCEED WITH A bachelor's DEGREE IN liberal Studies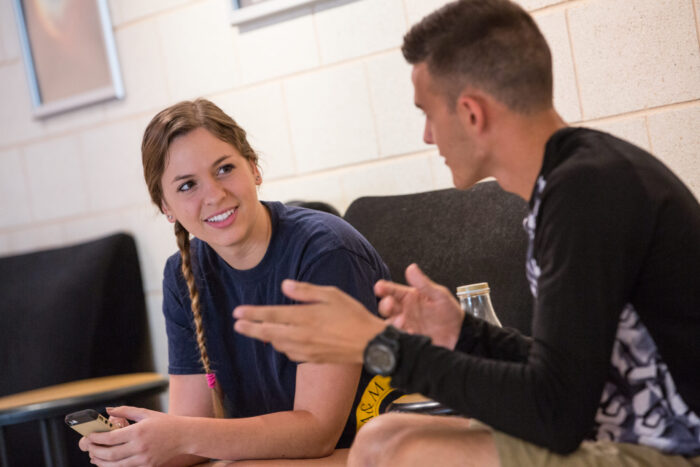 Dedicated Faculty
Work with exceptional faculty who will challenge your reading, reasoning and critical thinking skills. Our professors are here to walk with you as you grow in your knowledge and understanding. At A&M-Commerce, you are more than just a number, but a person with thoughts and emotions.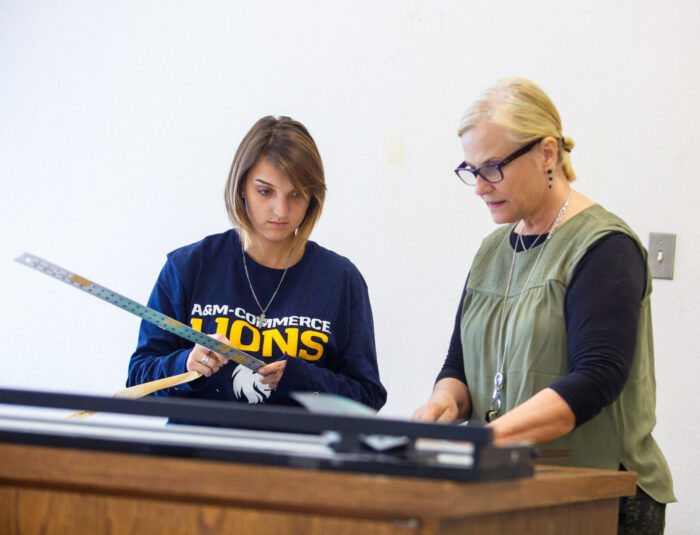 An Integrated Approach
Education provides the path to greater knowledge and understanding. Experience a well-rounded curriculum with our liberal studies program. Choose from a variety of courses that span across disciplines and departments. No matter your focus, our program prepares you for a variety of careers.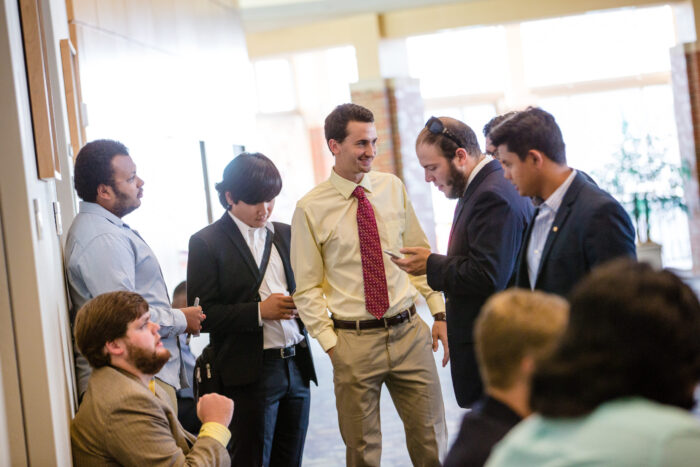 The Experience
Earning your degree in liberal studies is more than a diploma; it's an educational experience. Join a community of scholars who are committed to growing intellectually and personally. Our goal is to help you pursue a worthy life that contributes to the betterment of society.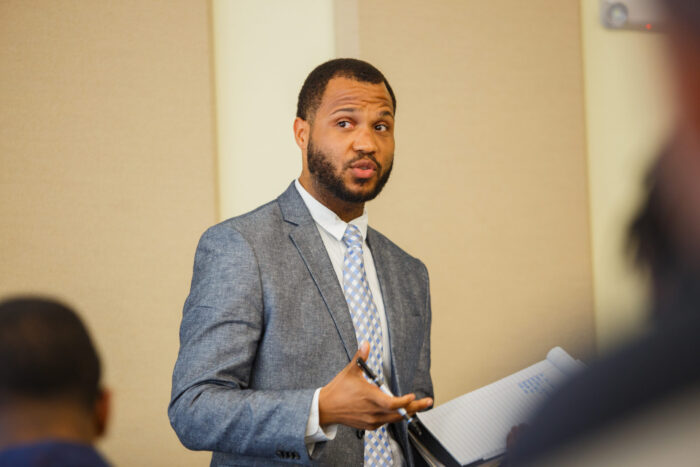 Career Readiness
Thinking critically and communicating effectively. That's what employers are looking for. The College of Humanities, Social Sciences and Arts is dedicated to providing you the knowledge and resources for excelling in the workforce.
What You Will Learn
A bachelor's degree in liberal studies will offer you the opportunity to:
Engage in meaningful discussions with professors and peers
Develop skills in critical thinking, communication and problem solving
Grow personally and intellectually
Understand and appreciate the relationship between various disciplines
Prepare for advanced studies in a wide range of subjects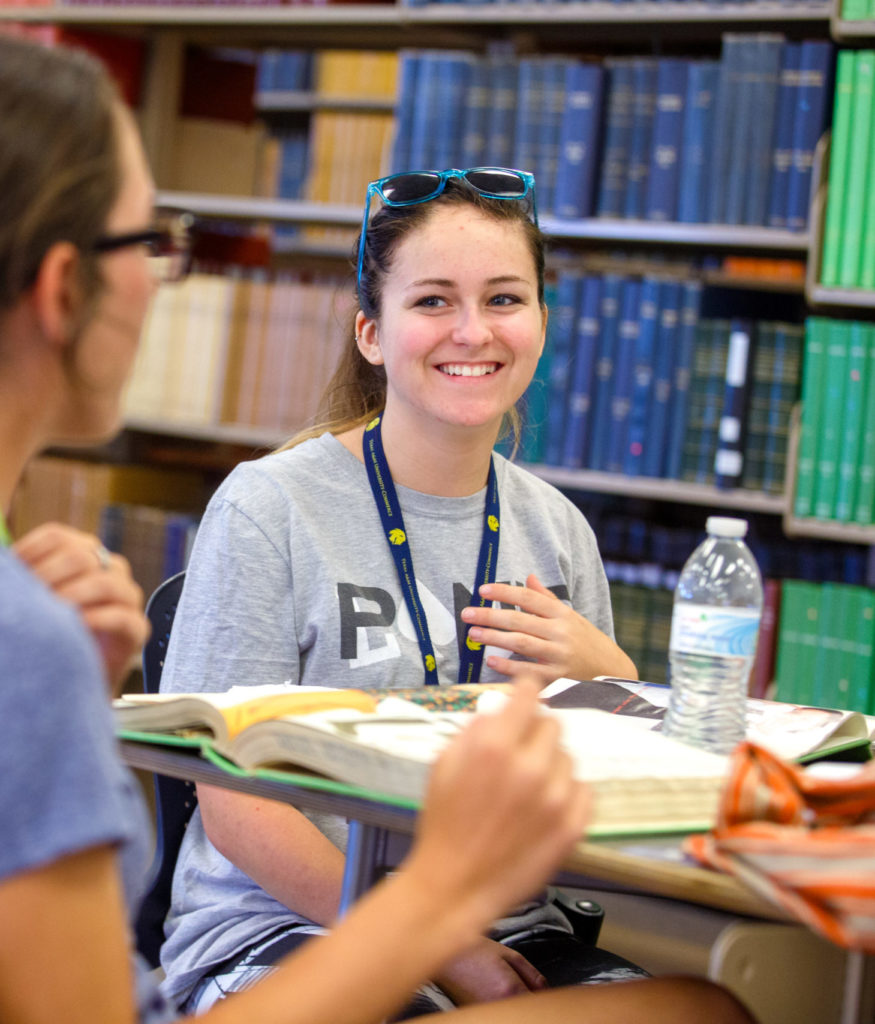 Careers
Become an engaged citizen and respected employee. Earning your degree in liberal studies equips you with the critical thinking and communication skills employers are often looking for. These skills are transferable to any setting, whether business, education, government or non-profit. Students are also well-prepared for further graduate work in a variety of disciplines. The opportunities are endless.
Career Possibilities and Current Median Salaries
Training and Development Specialist
Social and Community Services Managers
US DOL Bureau of Labor Statistics, Occupational Outlook Handbook, 2018
Alumni Spotlight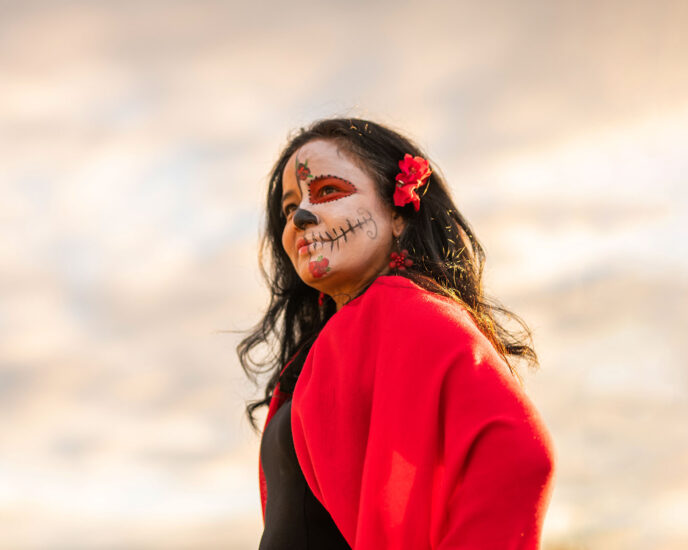 Aminta Fuentes
As a proud first-generation college student, I love to serve as an inspiration for other first-generation students!
More About Aminta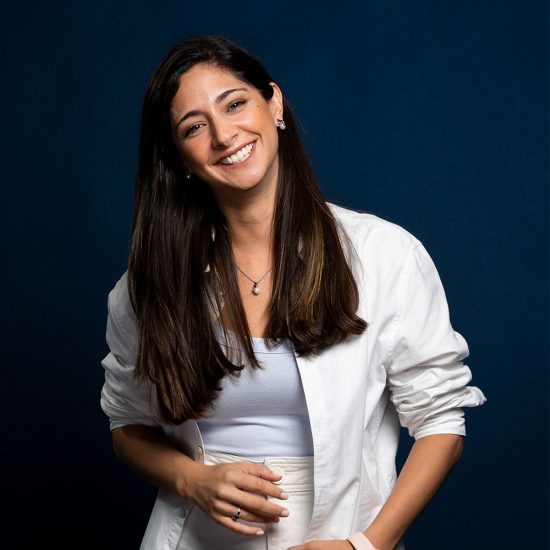 Tatiana Chamorro-Rivers
I am fascinated by the idea of creating personalized approaches to targeting consumers through the understanding of their needs. With a background in visual communications, I rely upon combining marketing strategy and design theories to create visually appealing solutions.
More About Tatiana
Featured Courses
Intro to Liberal Studies
LIBS 300
An introduction to interdisciplinary study and the Liberal Studies major. Through readings in the arts, humanities, social sciences, and sciences, students will develop an appreciation and understanding of disciplinary perspectives. Emphasis on learning how to conduct efficient and effective information searches.
Parent and Family Dynamics
COUN 316
This course teaches you approaches to parenting, assessment and development of parenting skills, communication systems, and study of children and families with various cultural patterns and lifestyles.
From Question to Creation: The Practice and Production of Knowledge
LIBS 360
A cross-disciplinary investigation of a key thematic question. This course introduces students to the breadth of discipline-specific theory, methodology, and their practical applications to such investigation. May be repeated with change of topic.
Gender, Culture and Society
GDRS 425
Through various topics, themes, and readings, you will explore issues in gender, culture, and society that highlight the complex ways that gender is manifested in various cultures from historical, contemporary, and global perspectives.
The Age of Ideology
PSCI 412
In this course, you will examine the origins of ideological thinking, its effects, and the proper role of resistance as "(n)o one is obliged to take part in the spiritual crises of society.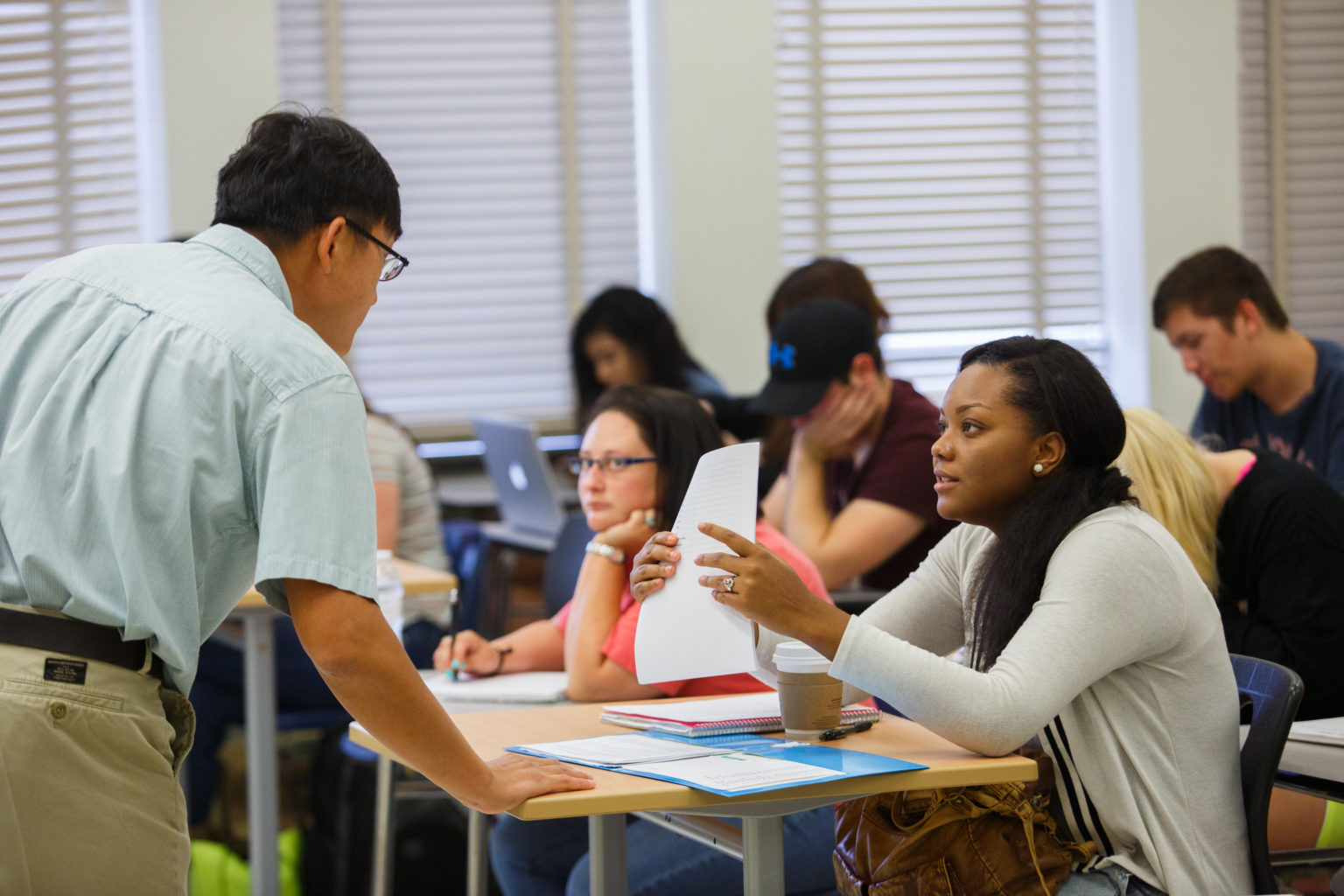 Course Delivery
Our program lets you build the degree that best suits your research interests and career goals. Choose from a variety of courses in the humanities, fine arts, social sciences, math and the natural sciences that interest you. Classes are offered in-person and online in the fall, spring and summer.

Undergraduate Program Costs
Program Costs
Tuition and fees for undergraduate students taking 12 credit hours are $4,212 for Texas residents and $9,108 for non-residents.
Back to menu
Contact Us
Department of Liberal Studies
Talbot Hall of Languages 131