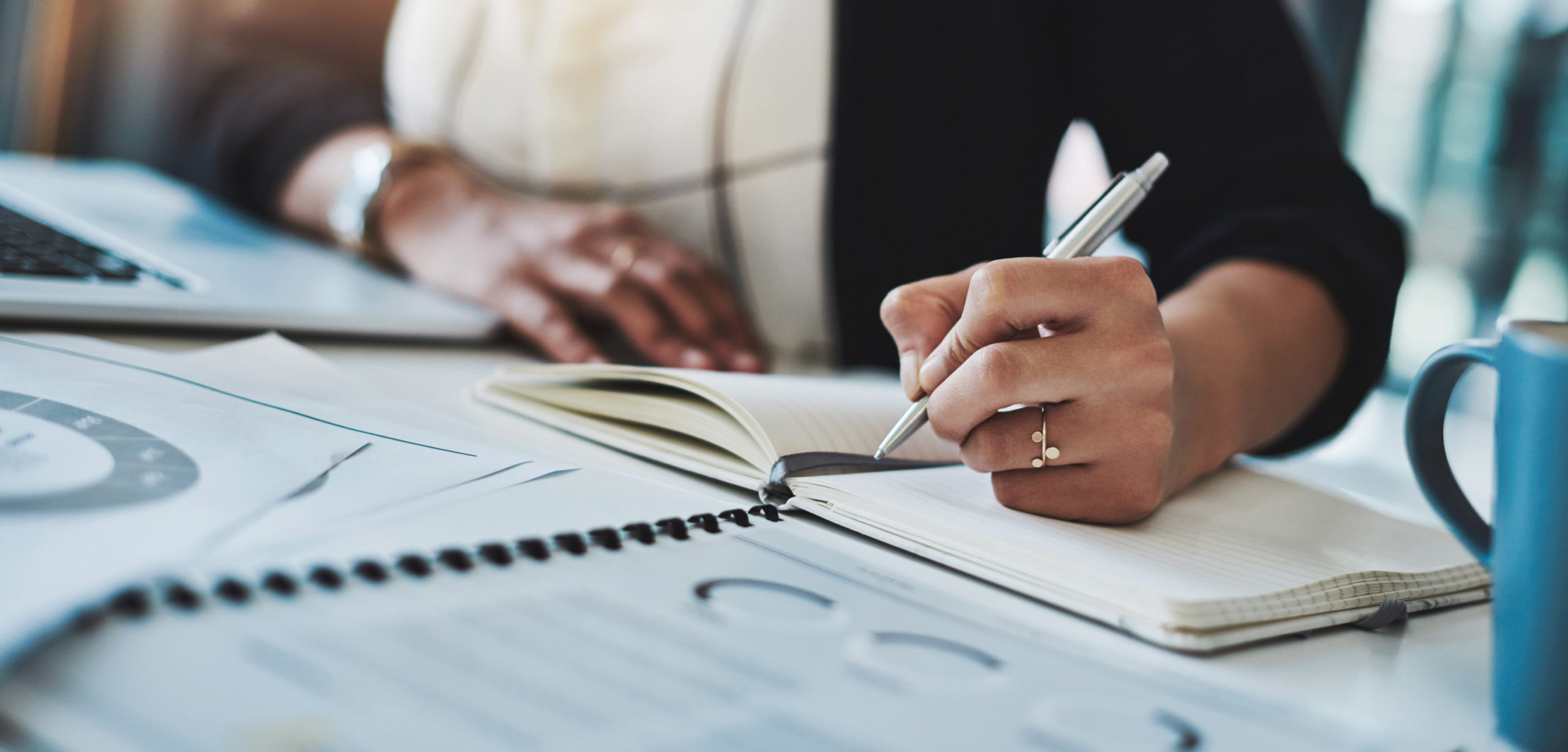 Take your passion for writing and literature to the next level with our master's degree in English as A&M-Commerce.
Refine Your Craft
From Chaucer to Brontë to Robinson, explore beautiful literature that continues to captivate us. Our online master's degree in English lets you deepen your understanding and appreciation of literature and language. Learn from our distinguished faculty as you refine your writing and research skills. Whether you desire to write the next Pulitzer or report on current issues, you can make an impact one narrative at a time. No matter your professional goals, we're here to walk with you along the way. Our program prepares you for further graduate work or careers in education, grant writing, marketing and communications, journalism and more. Turn your love of literature into a profession. Take the next step and apply today!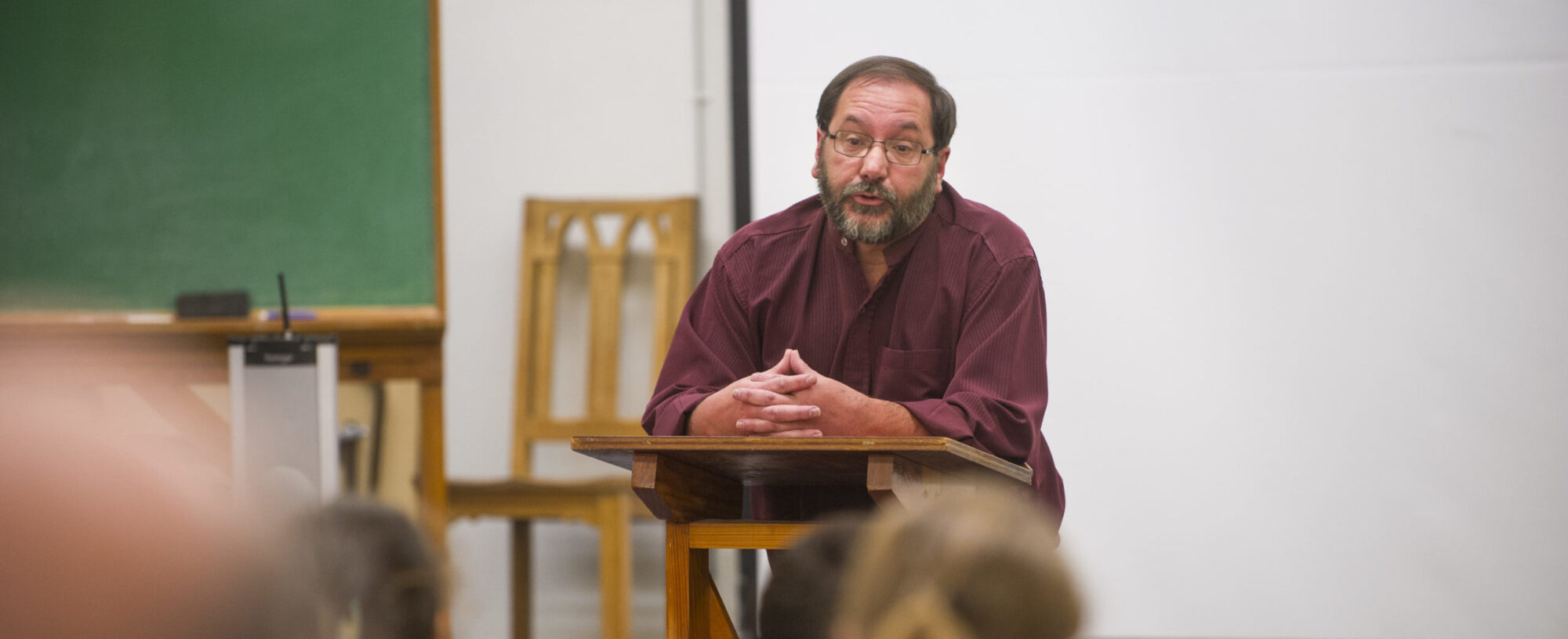 See Yourself Succeed with a Master's Degree in English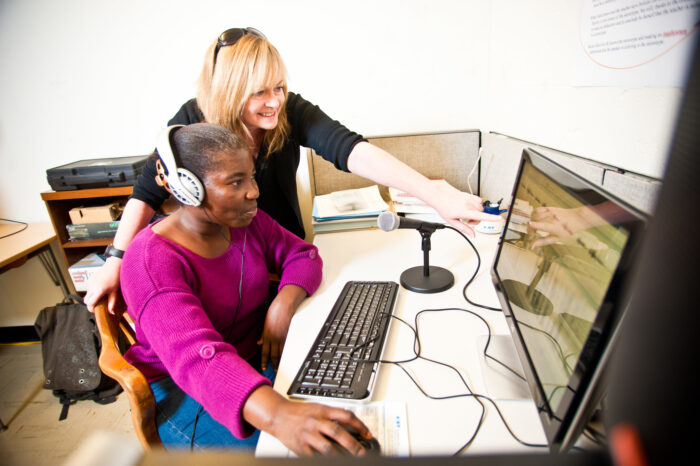 Dedicated Faculty
Engage with exceptional faculty who will teach you to read well and write often. Our faculty are committed to improving your analytical skills and offer insight into the use and structure of language, literature and film.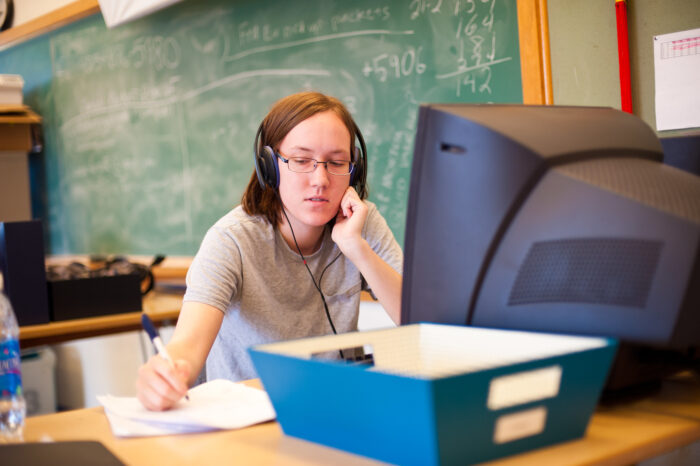 Enrich Your Education
Our multidisciplinary department offers a range of specialties from applied linguistics to film history. Our diverse programs will enable you to understand cultural and social differences within the framework of literature and languages.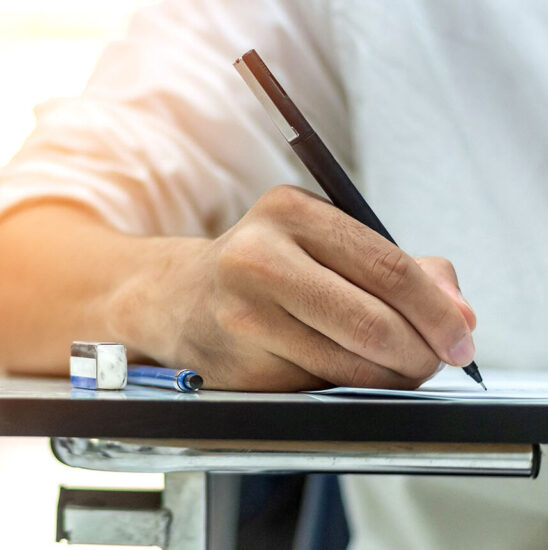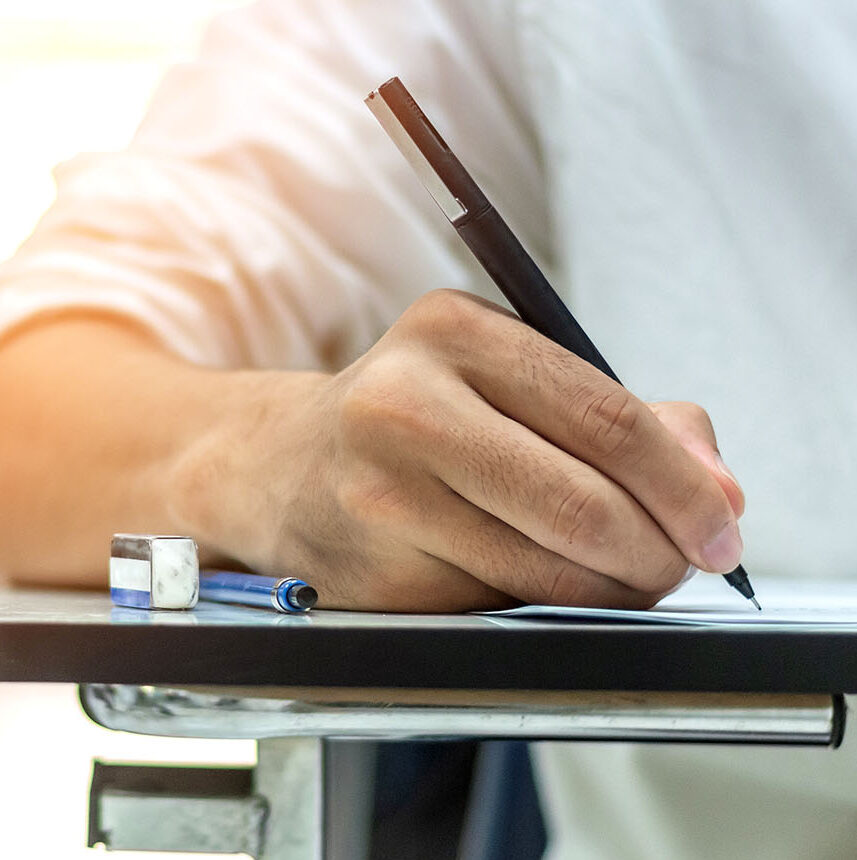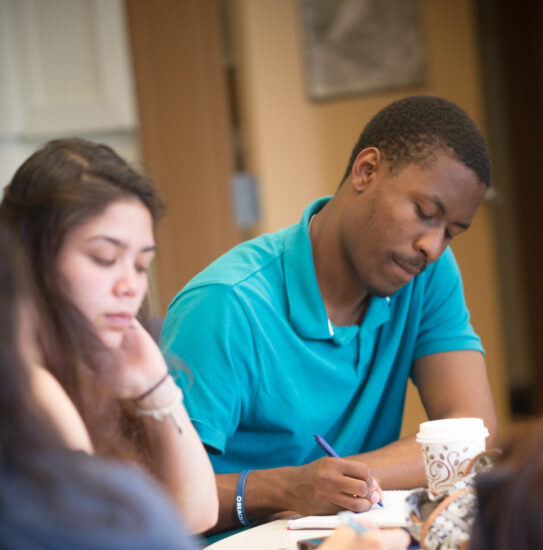 Writing Resources
Improve your writing skills through the Department of Literature and Languages. You'll have access to writing resources to strengthen your talents and sharpen your communicating skills.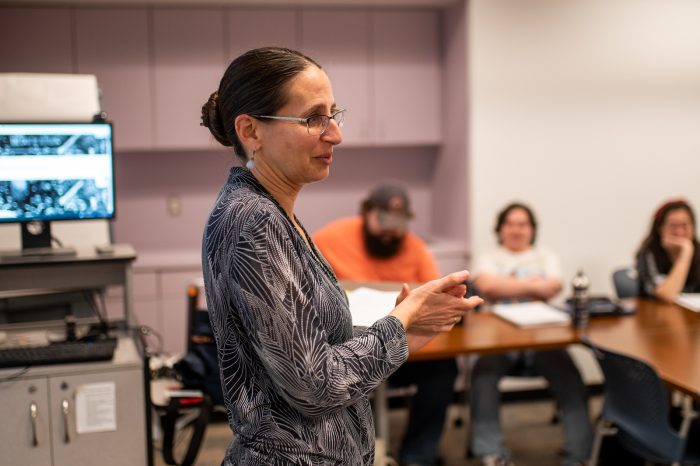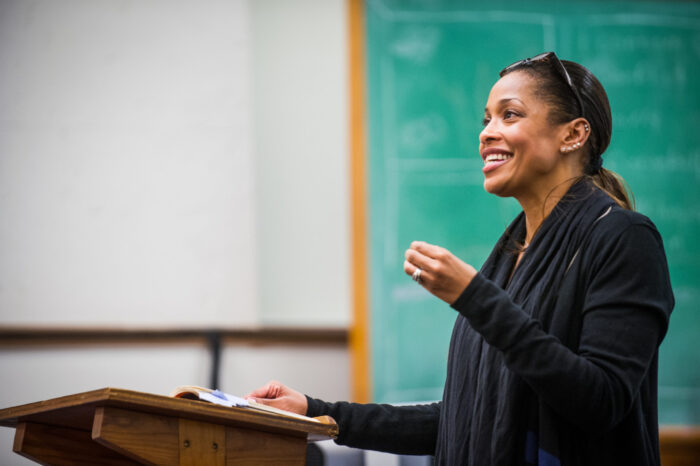 Career Readiness
Thinking critically and communicating effectively. That's what employers are looking for. The College of Humanities, Social Sciences and Arts is dedicated to providing you the knowledge and resources for excelling in the workforce.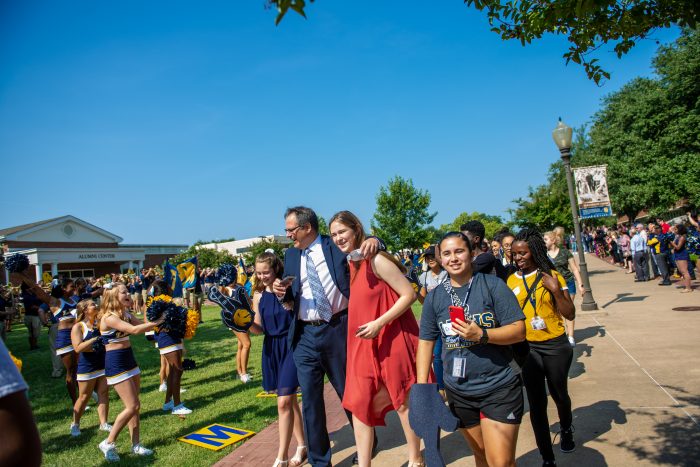 Focus Your Passion
The Department of Literature and Languages offers several different areas of study towards earning your master's degree. Each area of study has the option of being completed with or without a thesis. Explore what option works best for your career interests and research goals.
Thesis (MA/MS)
Interested in pursuing a Ph.D. in English? Our thesis track prepares you for achieving that goal. Work alongside faculty as you gain experience in literary research, interpretation and analysis.
Non-Thesis (MA/MS)
Earn your master's degree in English with our non-thesis track. Designed for educators and working professionals, this focus provides a thorough understanding of literature and languages. Completing the non-thesis track opens doors to careers in education, journalism and writing.
Areas of studies Include
Critical Literacy
American Literature
British Literature
Children's Literature
Written Discourse
Theory and practice
Composition
Rhetoric
Digital Humanities
Pedagogy
Teaching English, Reading, and Writing
Study What Interests You
Earn a certificate as part of your graduate curriculum. Certificates recognize your skills and expand job opportunities.
This certificate is ideal for students who either already hold a completed graduate degree or are actively in the process of earning a graduate degree and wish to earn this certificate in conjunction with their degree. In addition to the enhanced professional status that the Certificate in the Teaching of English to Speakers of Other Languages (TESOL) brings, this Certificate will enable the holder to meet the 18-hour SACS requirement to teach at the College level.
The Professional Advancement in English Studies Graduate Certificate provides students with the necessary English hours for students who wish to teach dual-credit or college-level courses in a field other than English. Students who pursue this certificate should already have a bachelor's, master's or PHD in a discipline other than English.
what you will learn
A master's degree in English will offer you the opportunity to:
Apply analytical and critical thinking skills to American and British literature
Explore the use and structure of language
Study film as a form of narrative
Learn the methods and techniques of research
Participate in conferences and panel discussions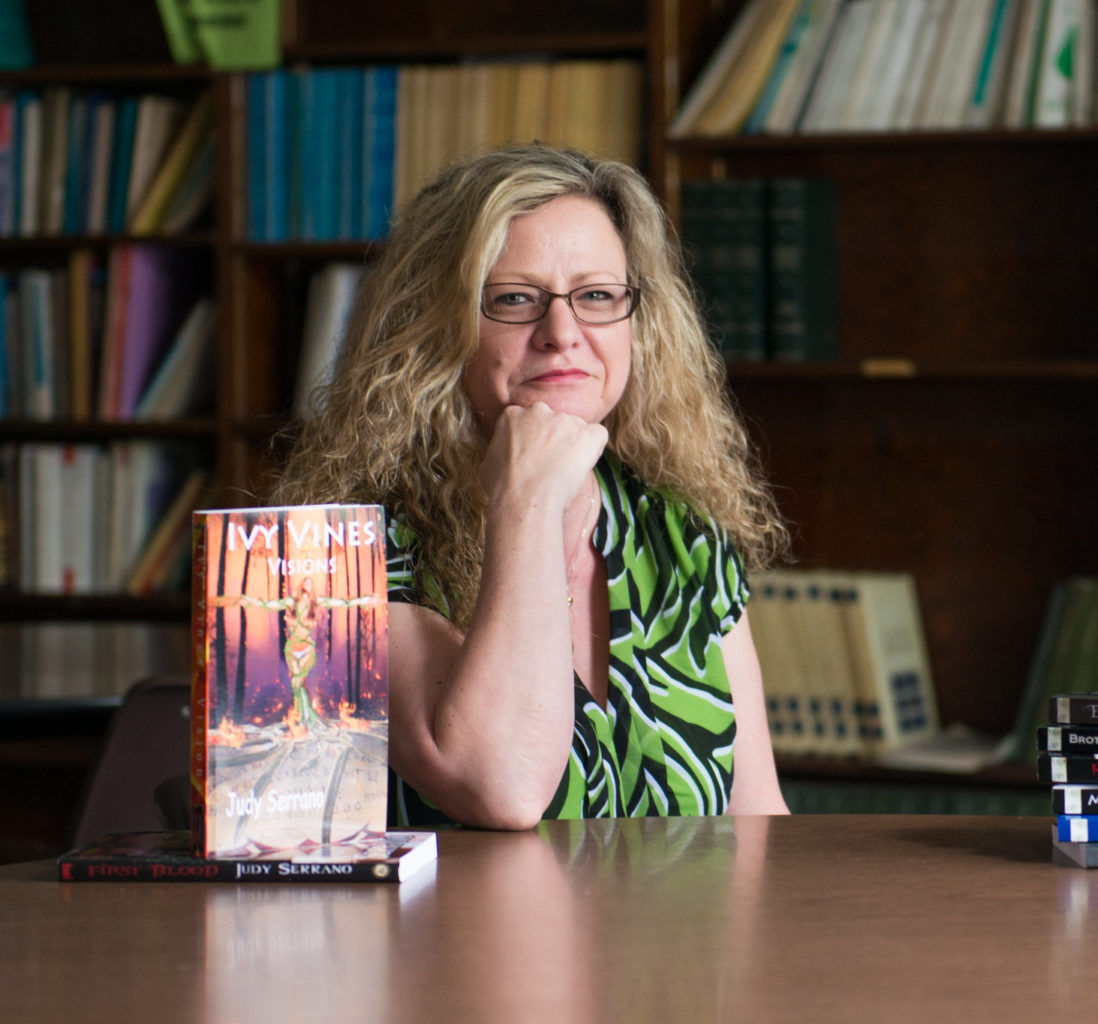 Careers
Earning your master's degree in English prepares you for a wide variety of professions. Whether you desire a career in freelance writing or high school teaching, our program equips you with the skills to succeed.
Career Possibilities and Current Median Salaries
Public Relations Specialists
US DOL Bureau of Labor Statistics, Occupational Outlook Handbook, 2018
Featured Courses
Early American Literature
ENG 516
This course examines the rise of American narrative through the nation's colonial and early national periods, especially in British North America between 1620 and 1820. Topics for consideration could include exploration of how such narratives as the memoir, captivity narrative, sermon, and novel fostered the invention and formation of Americanness and American literature, examination of the fundamental ideas, myths, and intellectual concepts that still influence the ways in which Americans think about themselves and their societies and consideration of how anxieties about race, class, gender, and religion informed the creation of literary texts in early America.
American Modernists
ENG 521
Studies in various aspects of the period in American writing from the turn of the century to the Second World War. Special emphasis will be placed on the multifaceted and experimental nature of American literary modernism and the ways in which it was informed by the various social and art movements during this period.
Problems in Adolescent Literature
ENG 506
An overview of the various problems associated with adolescent literature including the problem novel and new realism, how adolescent literature is defined issues associated with censorship and the problems adolescents experience in the texts.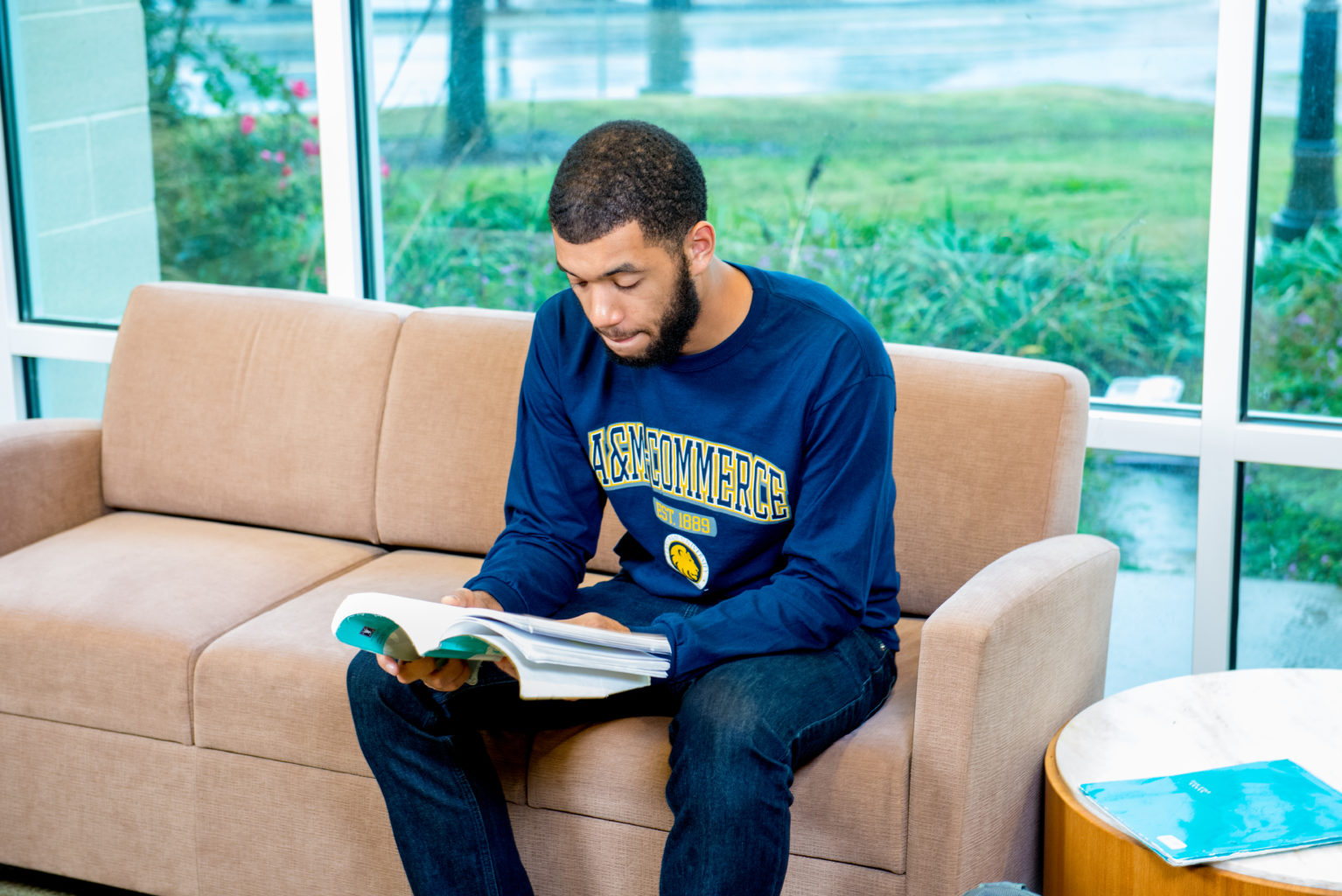 Course Delivery and Resources
Earning your master's degree just got easier at A&M-Commerce. Our flexible program is designed to meet the needs of working professionals and future educators. Our online courses allow you to attend classes when you have time each week. We also offer face-to-face courses at the main campus to fit your lifestyle and personal commitments.
Student Organizations
Sigma Tau Delta is an International English Honor Society open to graduate students. Membership in the Upsilon Beta Chapter opens doors to scholarships, internships, publication, fellowship and student leadership at A&M-Commerce.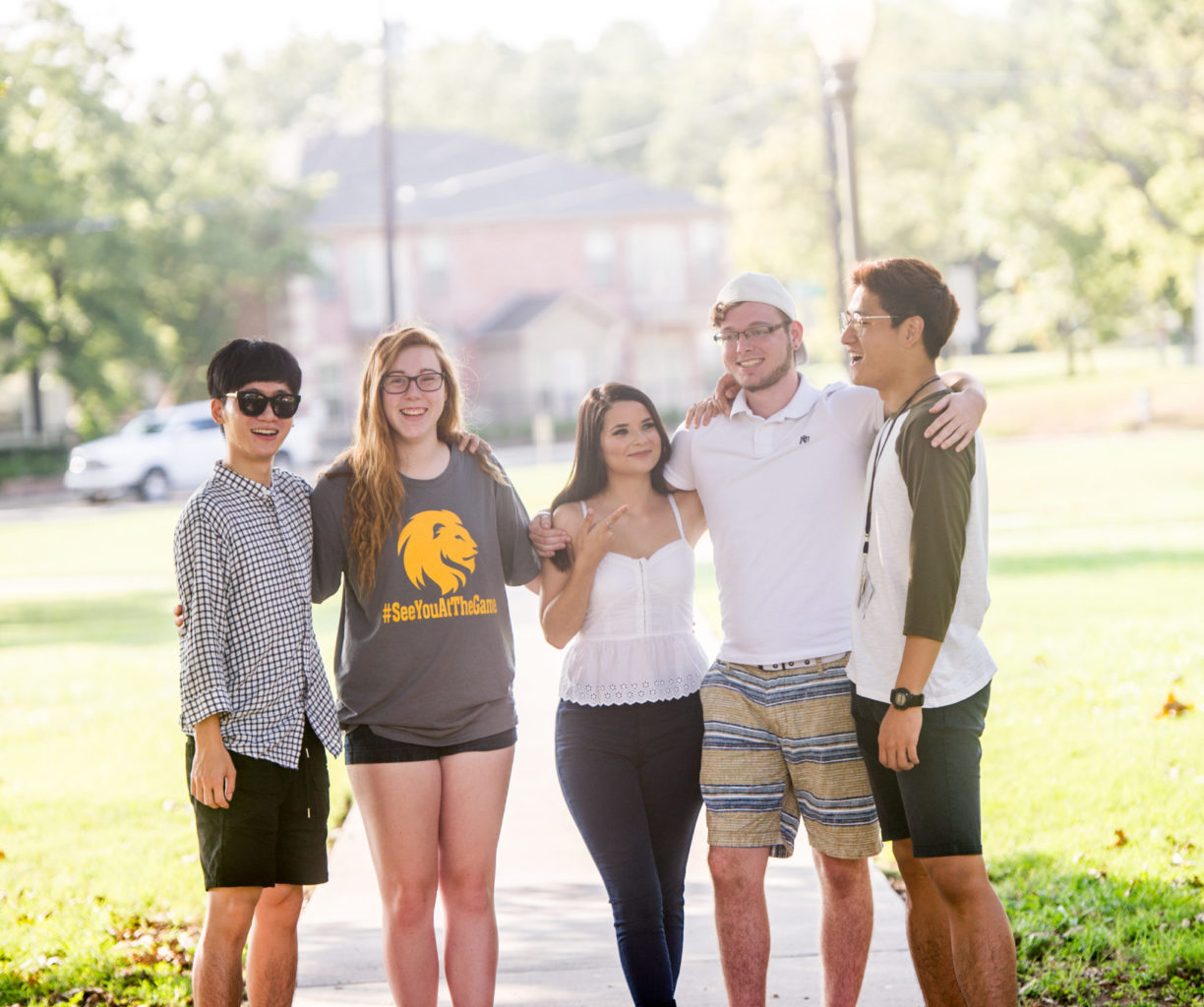 Graduate Program Cost
PROGRAM COSTS
Tuition and fees for graduate students taking nine credit hours are $3,669 for Texas residents and $7,341 for non-residents.
Back to menu
Admission
Your Path to Becoming a Lion
Deadlines
Fall admission consideration: June 1
Spring admission consideration: October 15
Summer admission consideration: March 15
Contact Us
Department of Literature and Languages