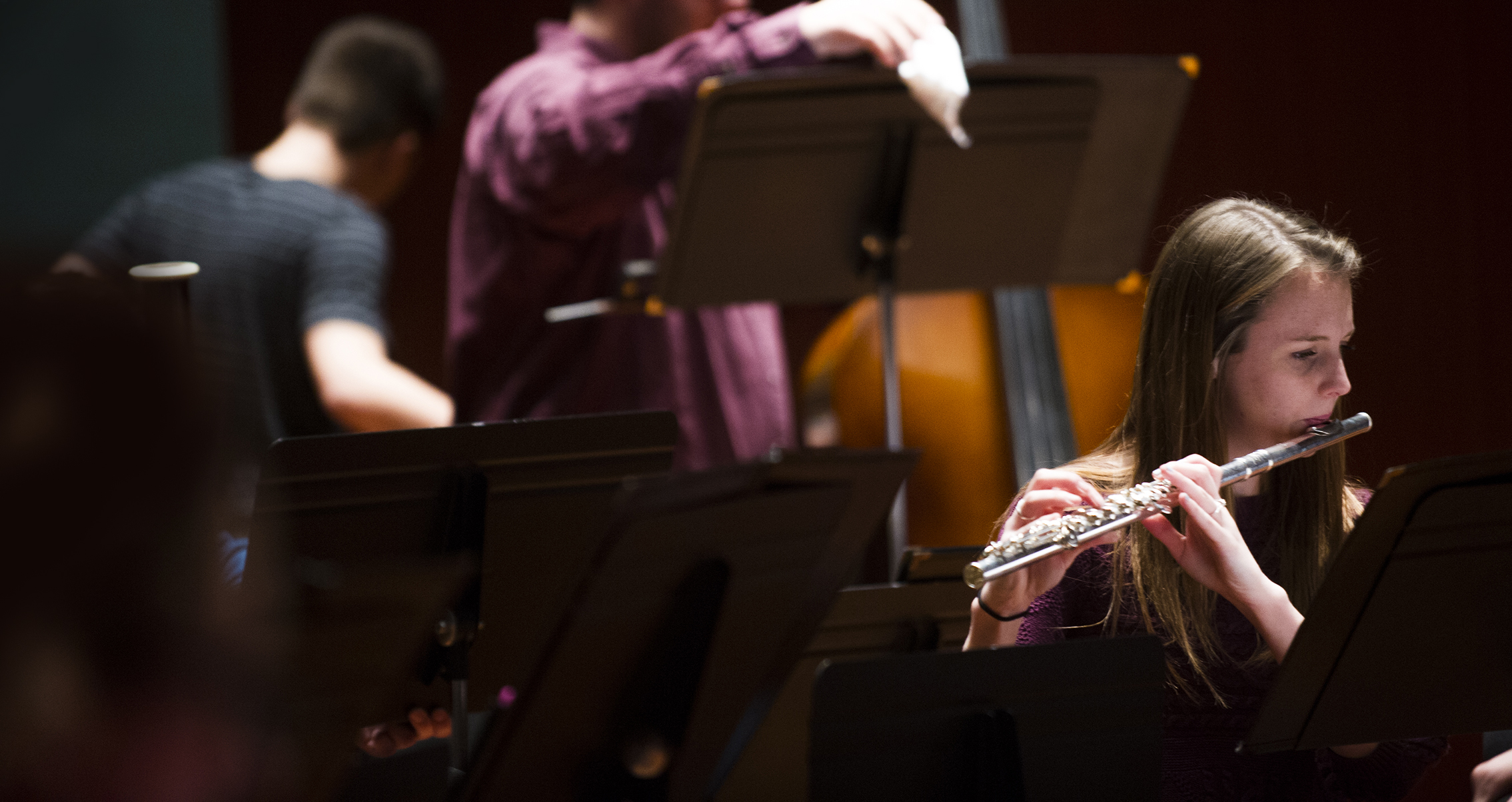 Our bachelor of arts degree with a minor in another area may lead you to various career options or graduate study.
Total Credit Hours
120 credit hours
Foreign Language
Foreign language credits required
Enhance Your Abilities Through Music
The Bachelor of Arts with a Concentration in Music is a liberal studies degree that can prepare you for any number of music or music-related career fields. This program allows for more flexibility for students to design their own degree program. In the BA, you will also select a minor in a different department, with the help of your academic advisor. The music BA plus a minor in a different area can lead to numerous opportunities in graduate school and a variety of career options. Learn more about the Department of Music.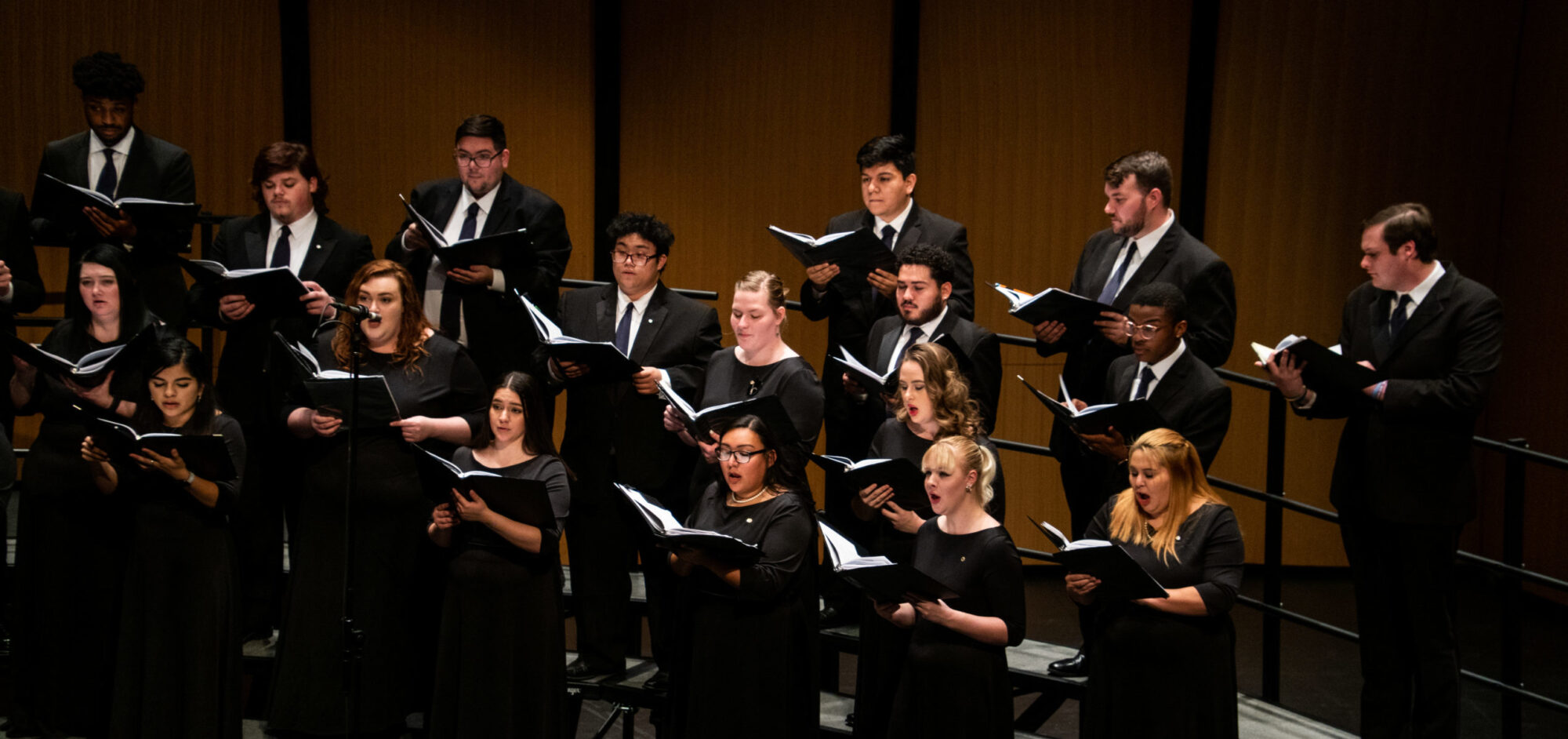 Is this Program a Good Fit for You?
Music (BA) students are typically interested in:
Musical performance

Music non-profit organizations
Other Humanities disciplines
Arts administration
Music production
Artist management
SEE YOURSELF SUCCEED WITH A DEGREE IN Music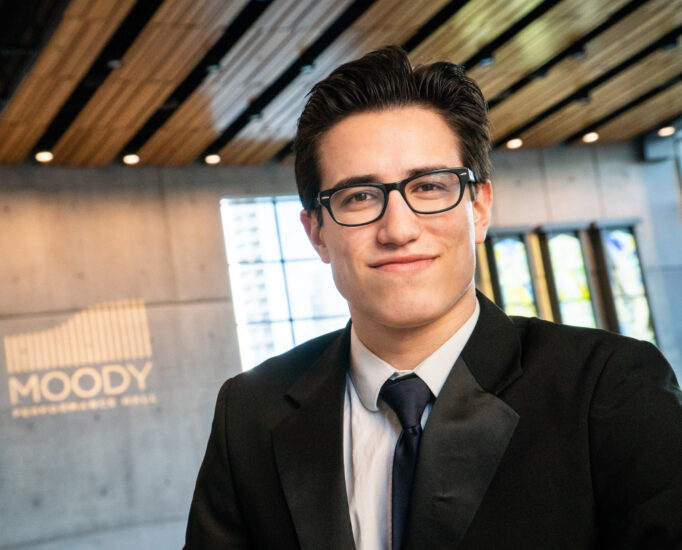 Join Our Community
You'll discover a vibrant community of talented musicians who are dedicated to fostering world-class ensembles, bands and chorales. Our programs are recognized internationally with students competing and performing overseas.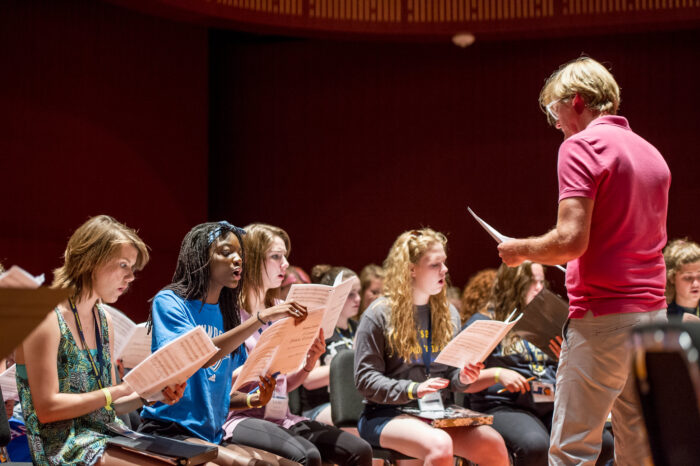 Learn from the Best
You'll have opportunities to participate in studio recitals and master classes taught by renowned professors and nationally recognized guest musicians. Our faculty are dedicated to improving your music appreciation, comprehension and performance.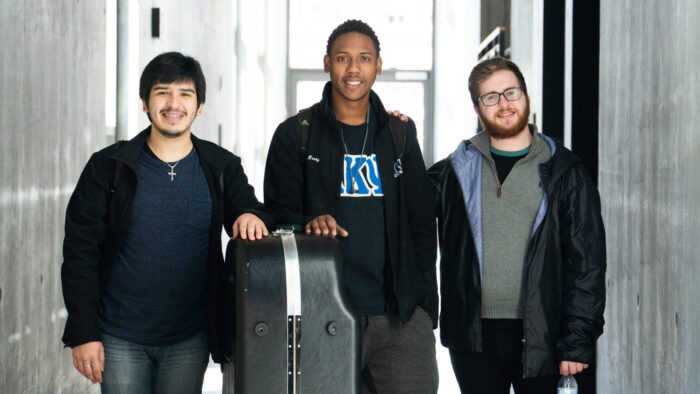 Find Your Program
With over 300 majors, the Department of Music offers top-notch performing experiences while still providing one-on-one mentorship. You'll have many opportunities to participate in recitals and performances.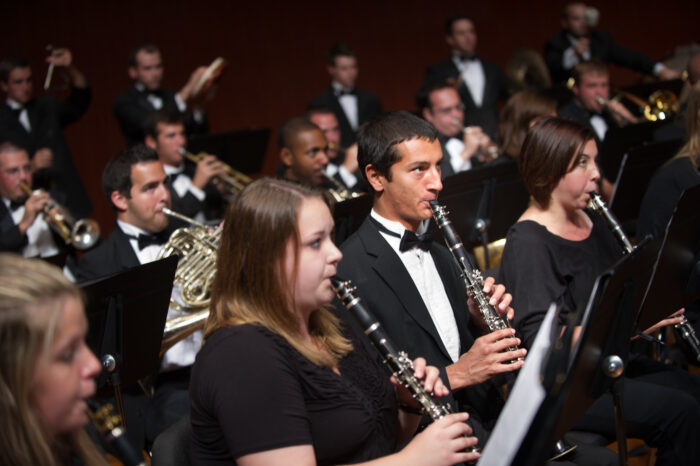 Career Readiness
Thinking critically and communicating effectively. That's what employers are looking for. The College of Humanities, Social Sciences and Arts is dedicated to providing you the knowledge and resources for exceling in the workforce.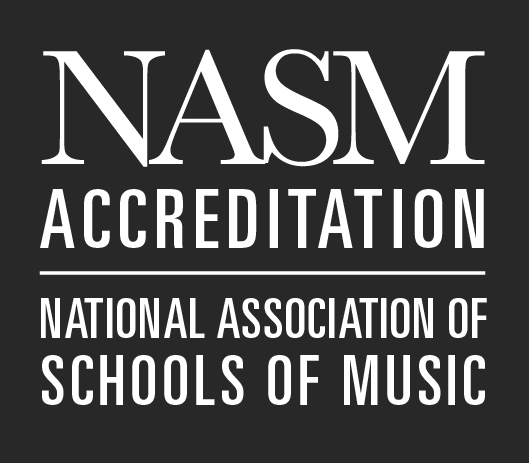 NASM Accredited
The Department of Music at Texas A&M University-Commerce is accredited by the National Association of Schools of Music.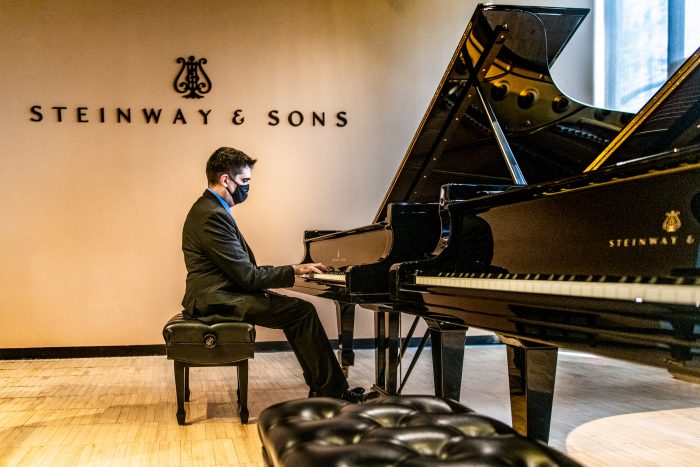 All-Steinway School
Texas A&M University-Commerce has the distinction of being an All-Steinway school, with a Spirio Technology designation.
What You Will Learn
A bachelor's degree in music will offer you the opportunity to:
Become a part of a community of world-class musicians and scholars
Receive private lessons from seasoned musicians
Increase your knowledge in music history and theory
Participate in conferences, master classes and workshops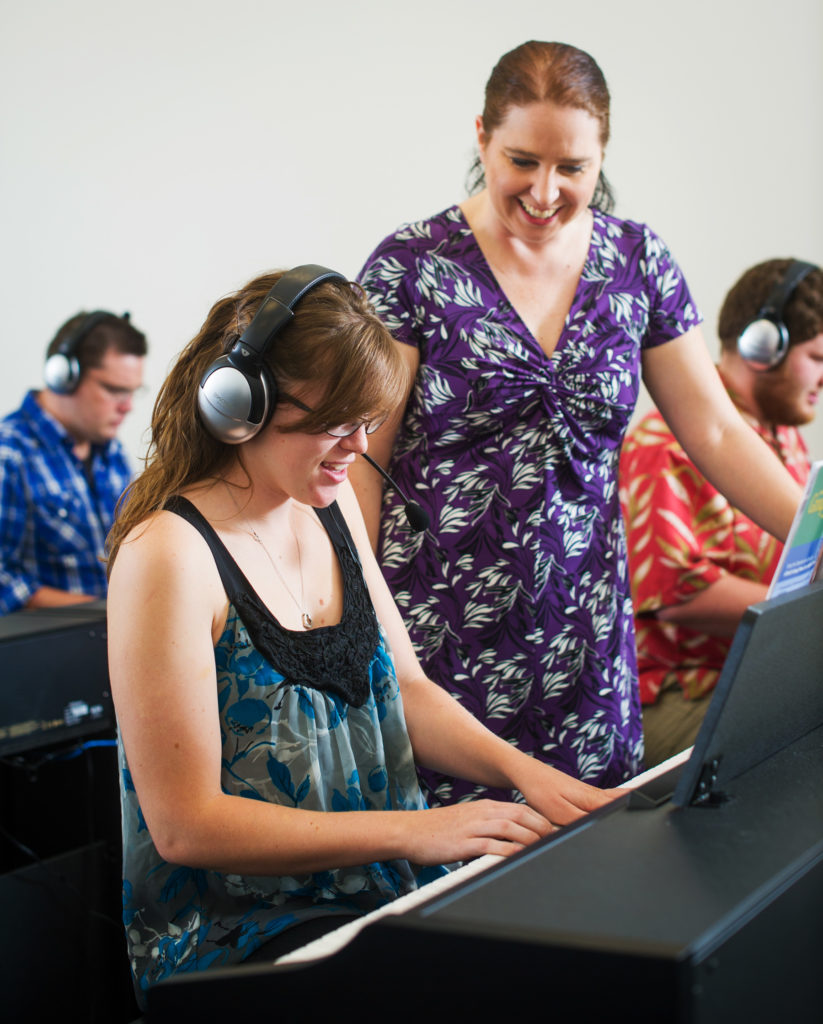 Careers
Let your passion for music shape the lives of those around you. A Bachelor of Arts degree prepares you for a wide variety of careers.
Career Possibilities
Entrepreneur
Composer
Arranger
Music business manager
Instrument Repair
And so much more!
Featured Courses
A study of the historical development of the art of Western music from the Middle Ages through the Baroque Era. Particular attention will be given to music as an aspect of general cultural and intellectual history as well as to the evolution of musical forms and styles.
The course is intended primarily for music majors at the junior or senior level. Major topics discussed in the book Experiencing Music Technology (1996) by David Williams and Peter Webster will serve as the basis for course content.
Principal Applied
MUS 152
Private instruction for music majors in keyboard, voice, instruments, or composition. This course includes recitals and performance forums with teacher-directed student evaluations and instructions.
Music (BA) :: ADMISSIONS REQUIREMENTS International/Domestic Tabs copied
Admission
Back to menu
Undergraduate Music Department Scholarships
Music department scholarships are available and awarded based on your audition. Please contact the Department of Music for further information.
Performance-based scholarships are available to music majors and non-music majors based on the results of the Department of Music audition. The amount of the award varies according to the student's audition and potential contribution to the department.
Housing scholarships are available in addition to performance-based scholarships. Housing scholarships are awarded as a $500.00 a semester credit toward the students on-campus housing bill.
Students must meet the eligibility requirement of the University to be eligibility for a music scholarship.
Scholarship recipients are required to meet the ensemble and studio requirements as stated in their scholarship contract each semester.
Students must maintain a cumulative GPA of 2.75 or higher for a music scholarship to be renewed each semester. Students must maintain a cumulative GPA of 3.00 or higher for a housing scholarship to be renewed each semester.
Undergraduate Program Costs
Program Costs
Tuition and fees for undergraduate students taking 12 credit hours are $4,212 for Texas residents and $9,108 for non-residents.
Back to menu
Contact Us
P.O. Box 3011
Commerce, TX 75429-3011