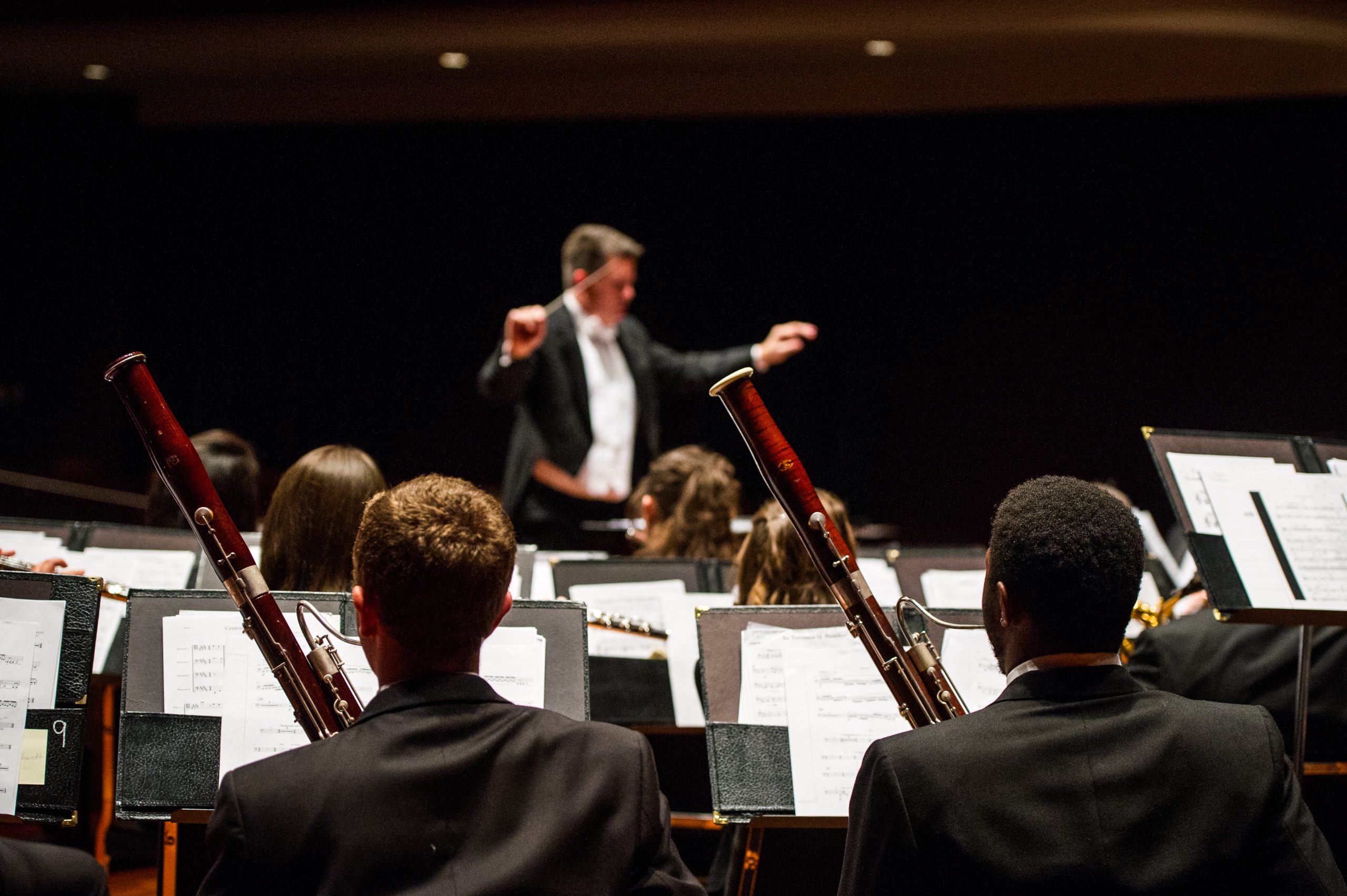 Performance. Passion. Pride.
Discover a vibrant community of performers and scholars, world-class faculty, and programs built on a strong record of success and designed to prepare musicians for careers in the 21st century.
For more than 100 years, we have provided students with an unparalleled academic and musical experience through performing, teaching, conducting and composing music. With over 300 music majors, the Department of Music offers world-class performing experiences, yet maintains small class sizes that are taught by actual professors, not graduate students.
Events, camps and workshops
Special performances
Upcoming Performances
All-Steinway School
Steinway School with Spirio Designation
Texas A&M University-Commerce was the first college or university to earn the distinction of being an All-Steinway School with Spirio Designation. Steinway pianos provide the highest quality experience for piano performers and audience members. They are among the world's leading manufacturers of concert instruments and the Steinway brand is synonymous with excellence. The newly developed Spirio technology incorporates 21st-century innovation to provide an engaging teaching and learning experience for performers, audiences, teachers and students. The technology allows for interaction with pianists around the globe and across the span of time through the wireless linking of instruments.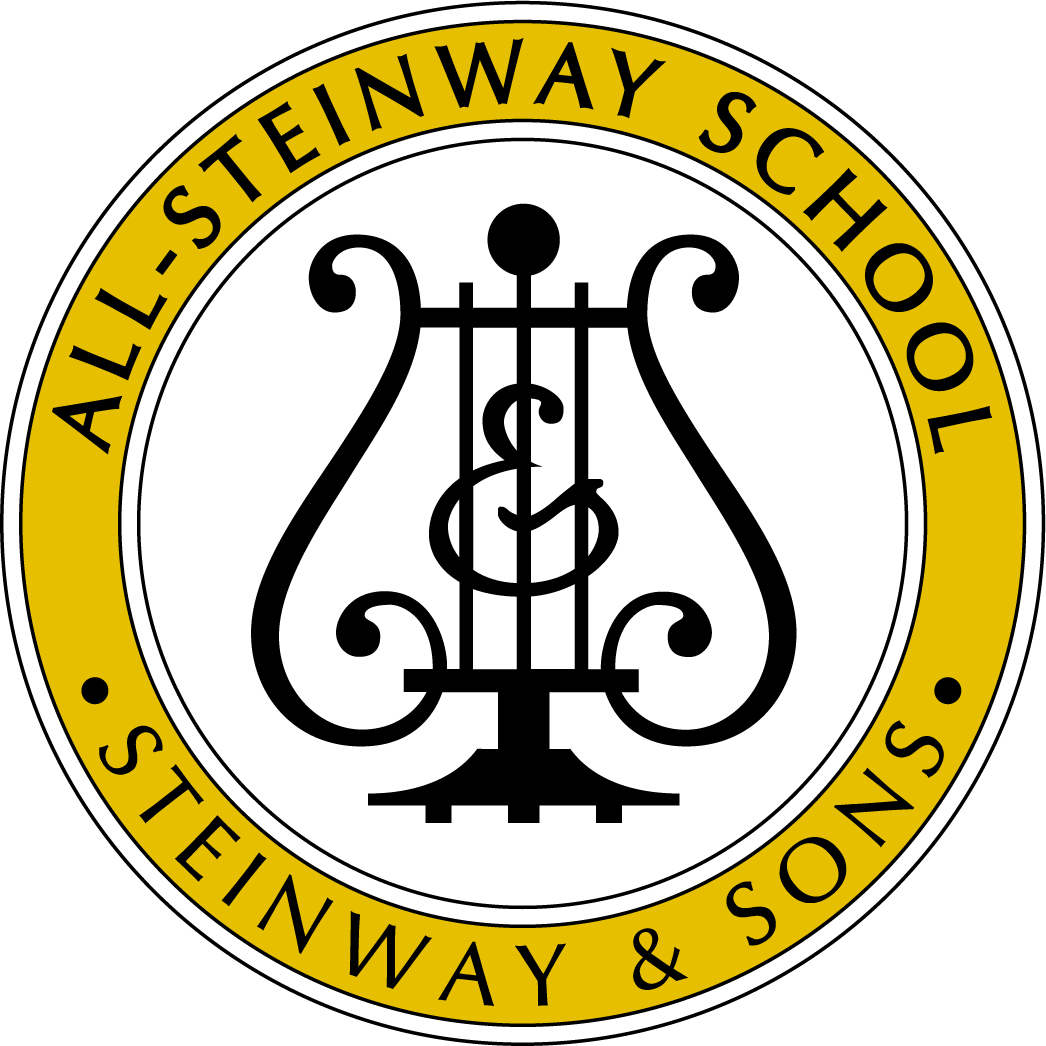 Join the Music Department
Audition to gain acceptance to the program as a major or non major and to be eligible for graduate assistantships and scholarships.
Explore Our Programs
The Bachelor of Arts with a Concentration in Music is a liberal studies degree that can prepare you for any number of music or music-related career fields. This program allows for more flexibility for students to design their own degree program. In the BA, you will also select a minor in a different department, with the help of your academic advisor. The music BA plus a minor in a different area can lead to any number of opportunities in graduate school or career options.
Our Facilities
Our Music Building received an Outstanding Design Award from American School and University Magazine in 2012. It features state-of-the-art performance, rehearsal and instruction facilities, and is a landmark that raises the stature of the department for both performance and music education.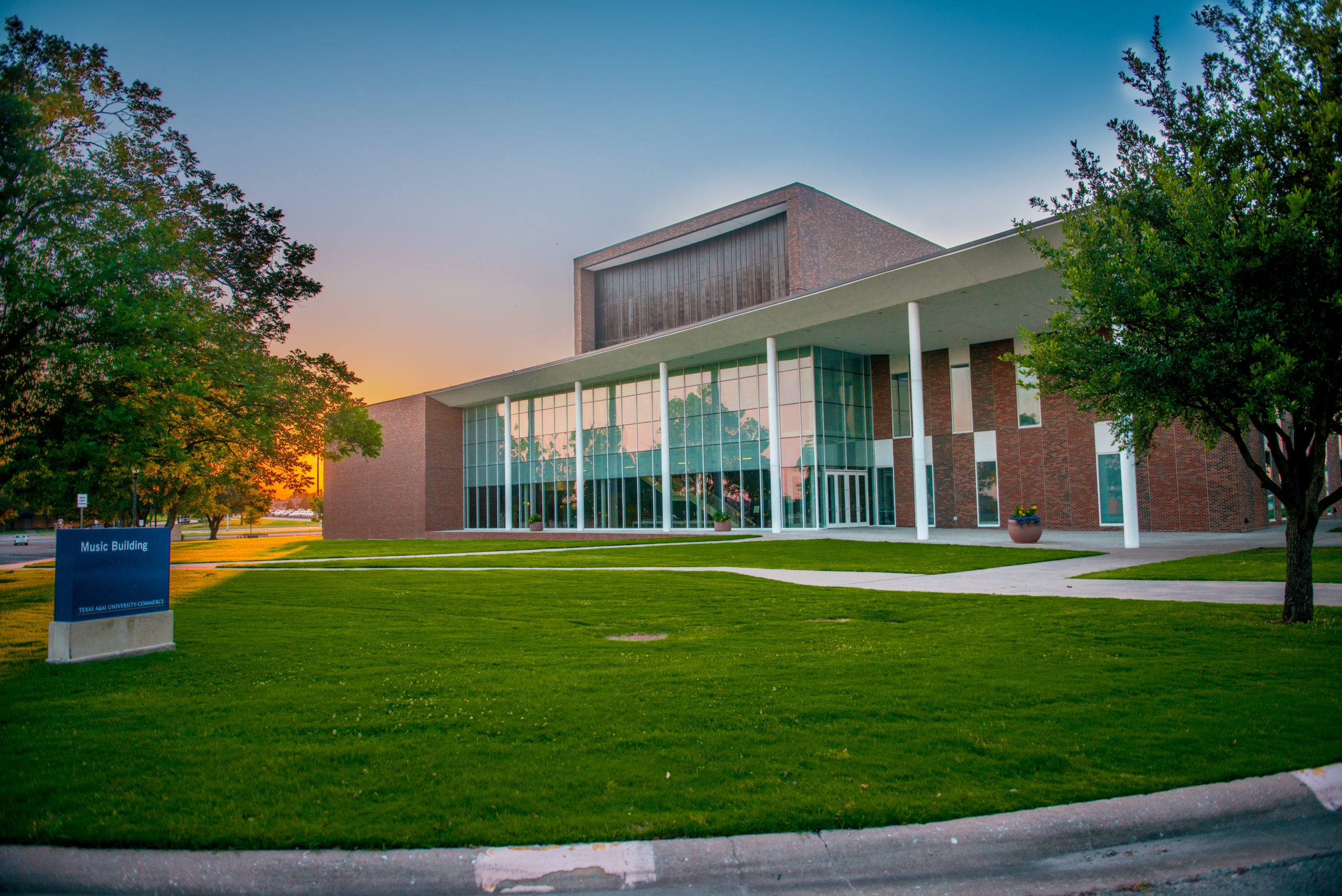 Music Building
The current A&M-Commerce Music Building was opened in 2010. This $29 million facility is home to the university's 300+ music students and multiple ensembles.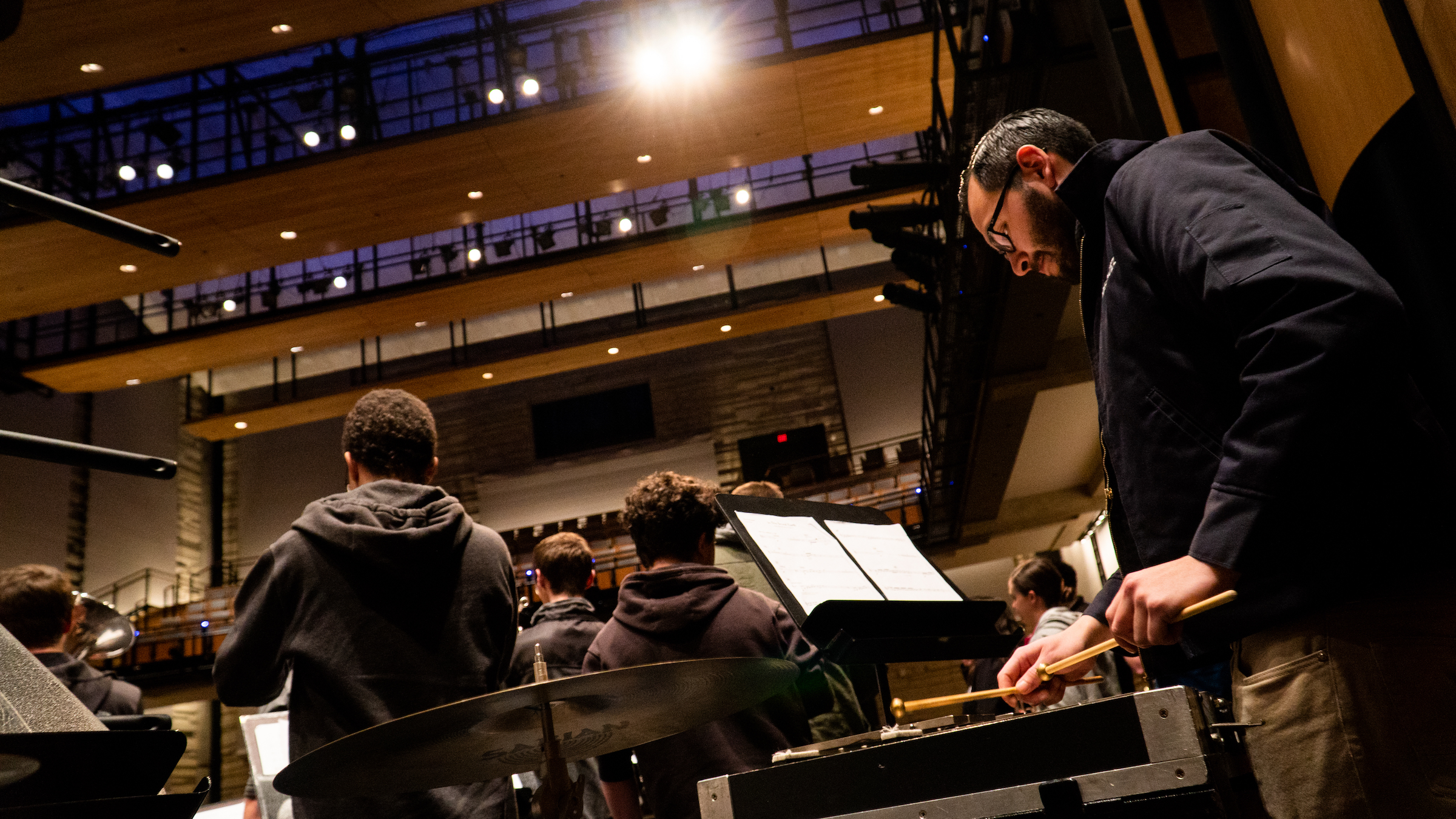 Rehearsal Spaces
The Music Building features five dedicated rehearsal spaces for vocal and instrumental ensembles, as well as piano and electronic music labs.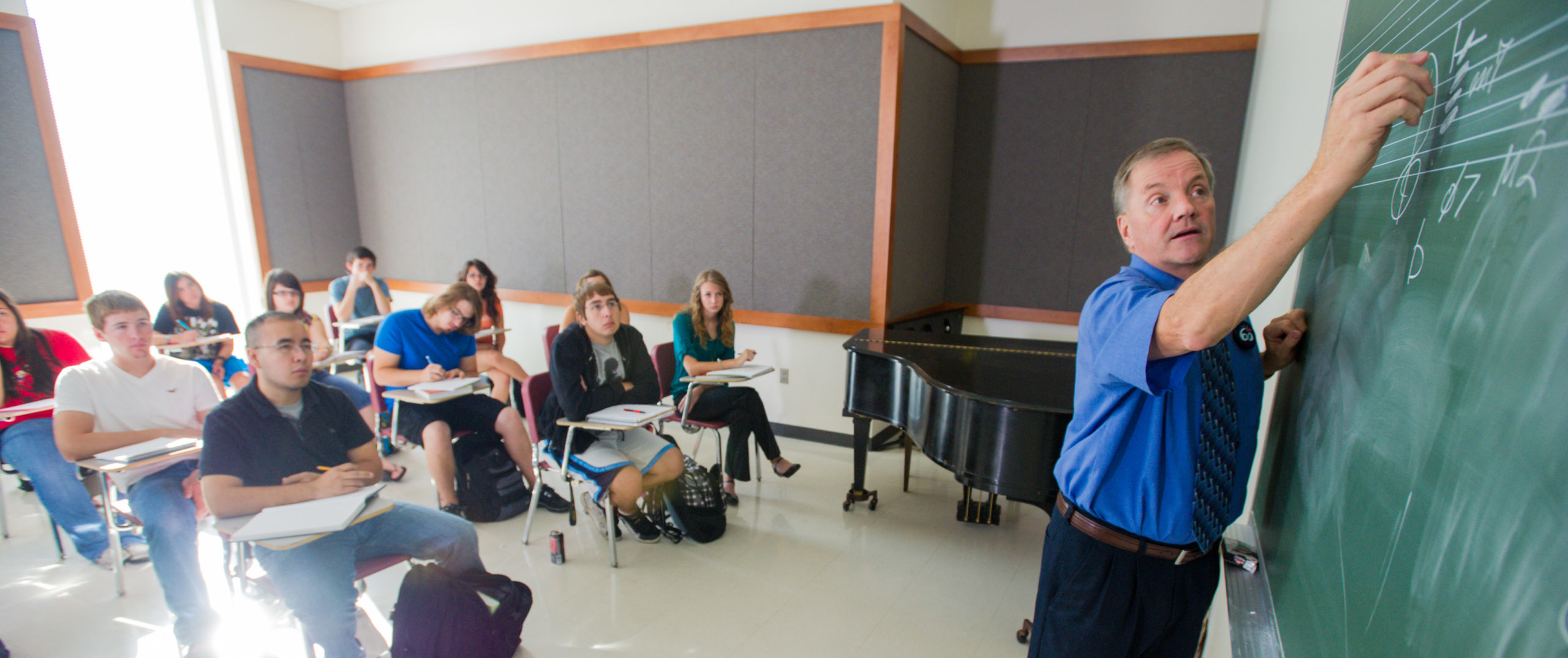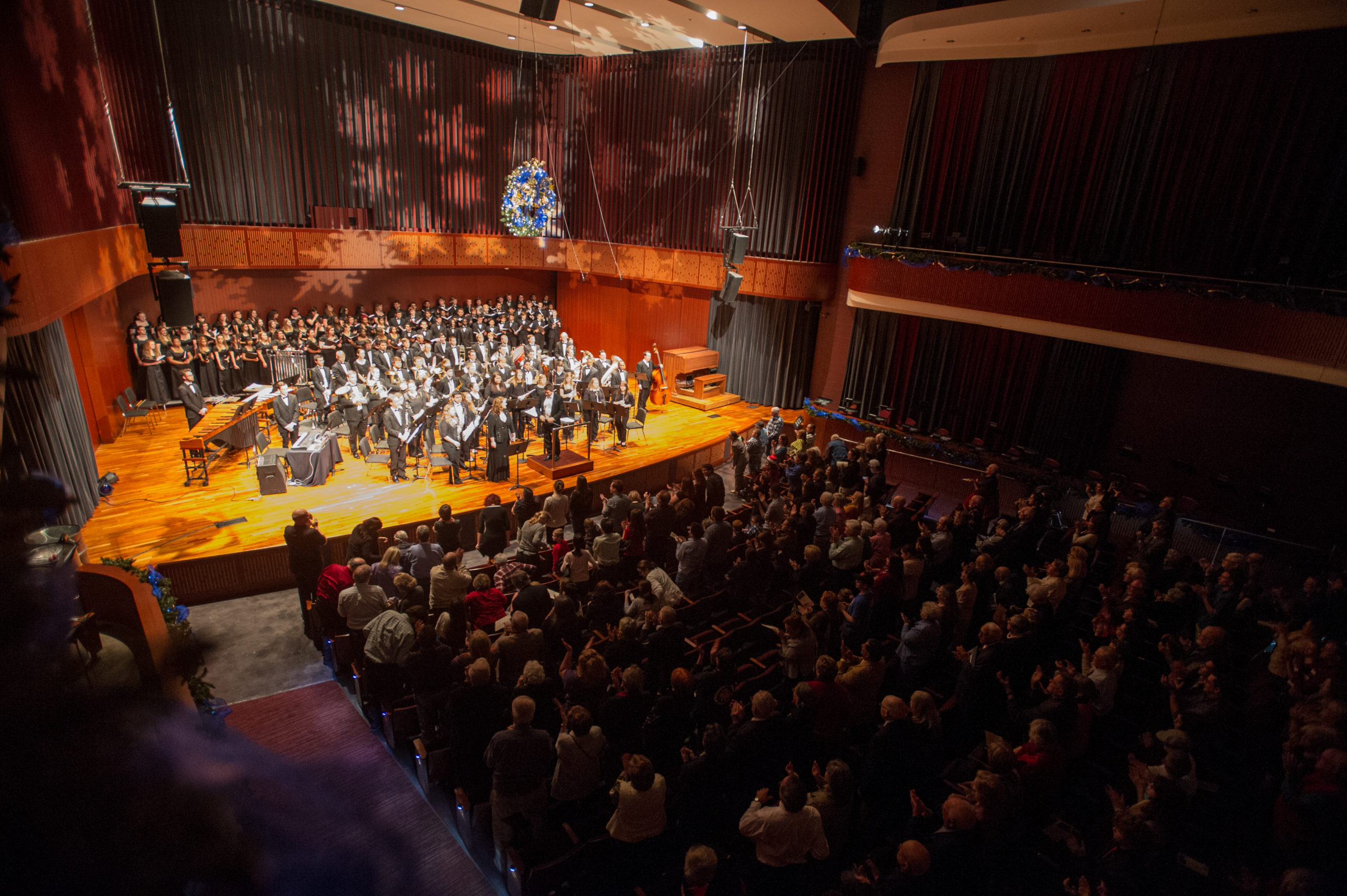 Performance spaces
The Jack and Lou Finney Concert Hall seats up to 600 and has featured world-premiers of multiple works as well as the department-wide annual Holiday Gala concert. In addition, a recital hall seating 75 gives students a space to perform their solo recitals.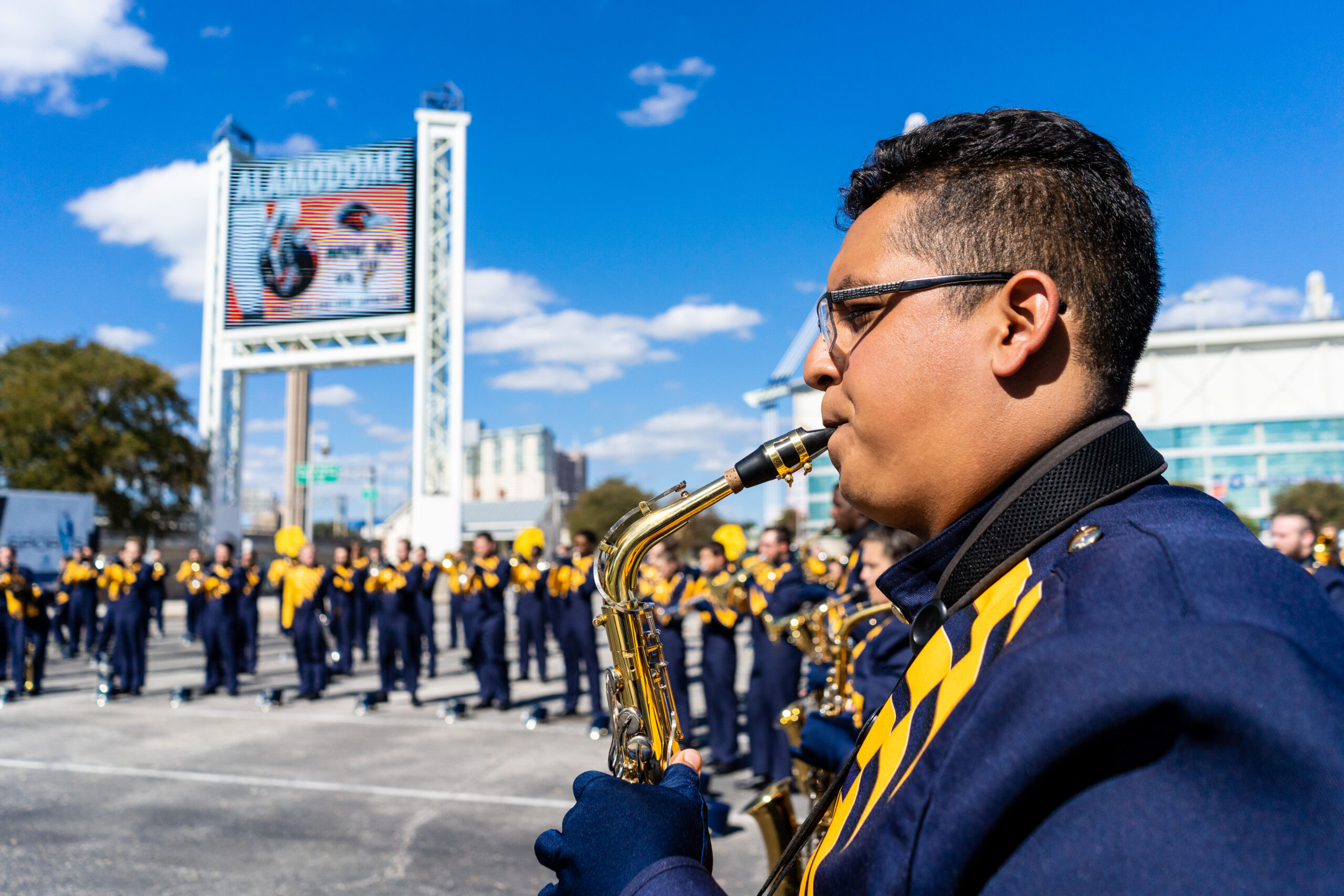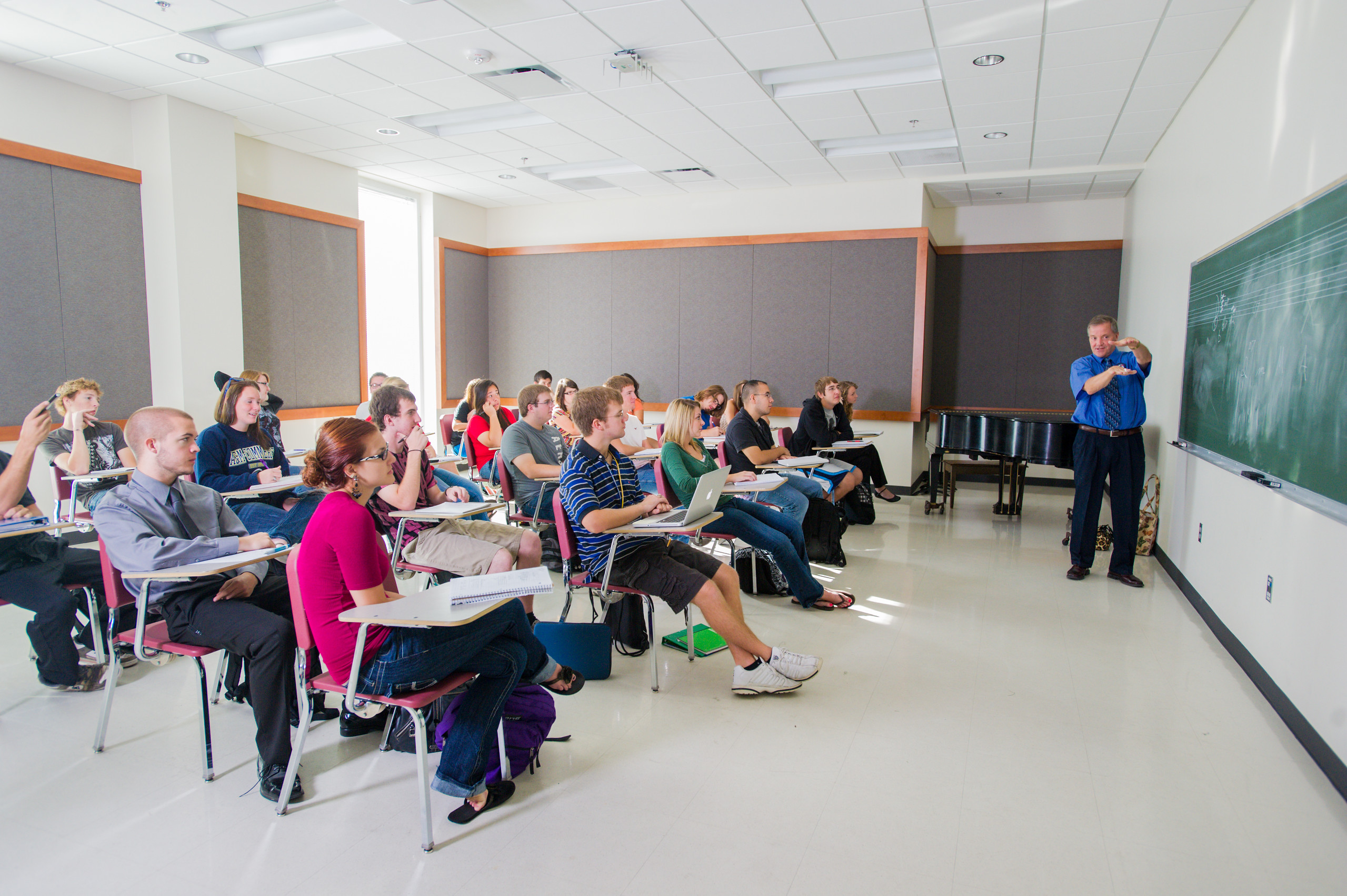 Classrooms and Practice Rooms
The Music Building features multiple classrooms, as well as studio space and private practice rooms. These include spaces for elementary music, piano labs, percussion rooms and more.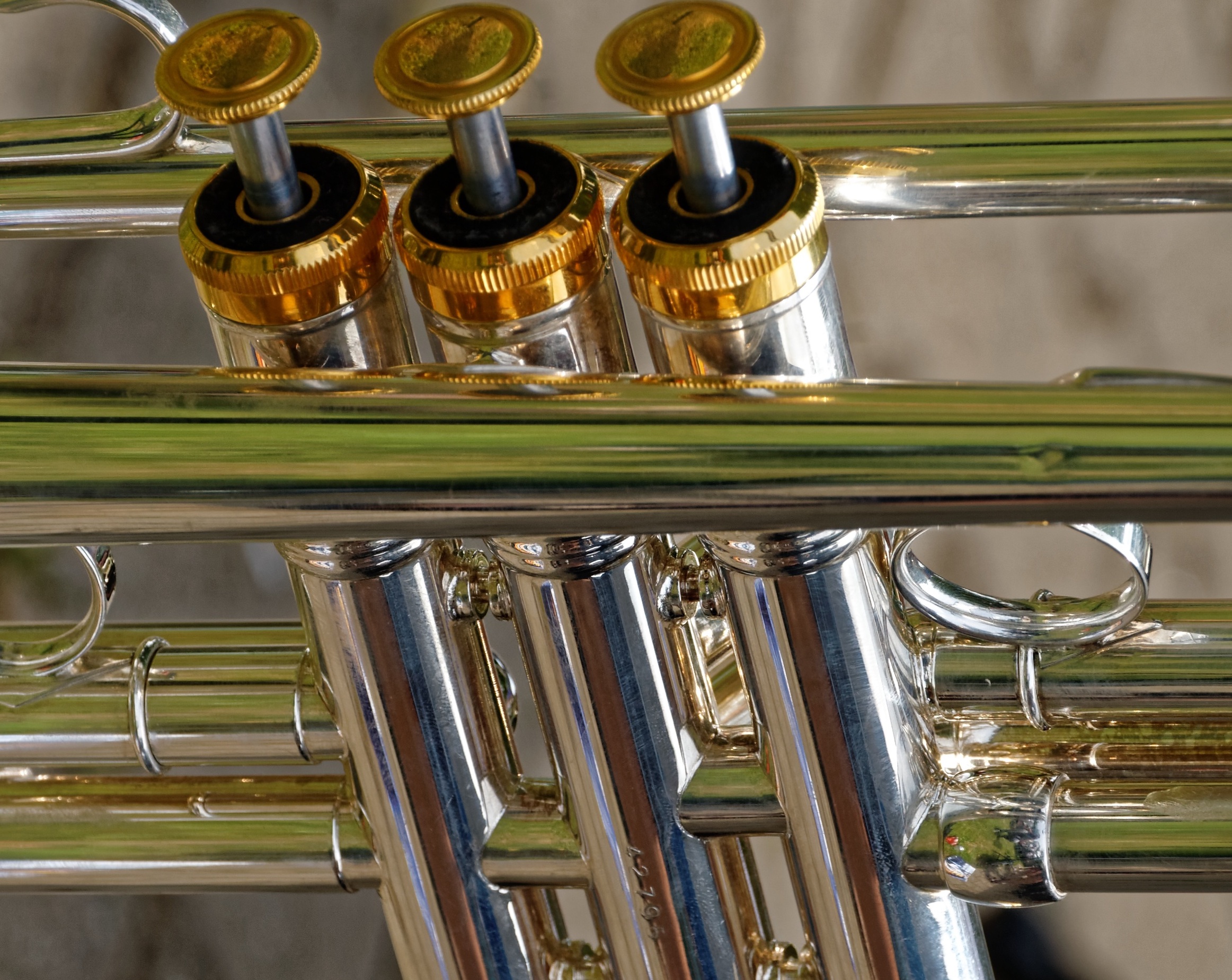 GIVING Opportunities
When you give to the Music Excellence Fund, your tax-deductible donation will be used to assist our current and future students with critical needs including scholarships and program enhancements. Additionally, through purposeful intent, the Department of Music will use your gifts to pursue new priorities and initiatives to further music education and performance that will have a lasting impact. Please contact the Office of Philanthropy and Engagement at [email protected] or 903.468.8180
Meet our Department
Department Head and Staff
Conducting and Ensemble Faculty
Music Theory and Music History
You can do it all on the TAMUC Marketplace
Pay student fees, contribute to the Music Excellence Fund, buy concert tickets and more.
Mission Statement
The Department of Music at Texas A&M University-Commerce promotes excellence in music through the rigorous study of music history, literature, theory, composition, pedagogy and the preparation of music performance in applied study and ensembles to meet the highest standards of aesthetic expression.
Our Vision
The Department of Music:
Provides opportunities for all students to enhance their perception, comprehension, performance and ultimately, appreciation of music.
Prepares students to be leaders in music education, music performance and other related fields of the performing arts.
Fosters creative activities and the intellectual pursuit of knowledge about music.
Enriches the lives of the students and faculty of A&M–Commerce and the communities of the state and nation with inspirational performances and stimulating educational opportunities.
Our Values
As a department, we value
Actionable pursuit of excellence in scholarship, pedagogy and artistry;
Diversity, equity and inclusivity in curriculum, repertoire, representation and ideas, where students and faculty are equipped to maneuver as engaged citizens in cultural leadership and global awareness;
Curiosity and creativity as individuals and as collaborative artists;
Professionalism and collegiality among students, faculty and staff, culminating in a culture of trust and mutual respect.